Sparkling Thanksgiving Cocktail
Please note this post contains affiliate links.
A Sparkling Thanksgiving Cocktail is just about the easiest cocktail you can make for the holiday dinner. It only has 4 ingredients and it goes with whatever dishes you plan to serve!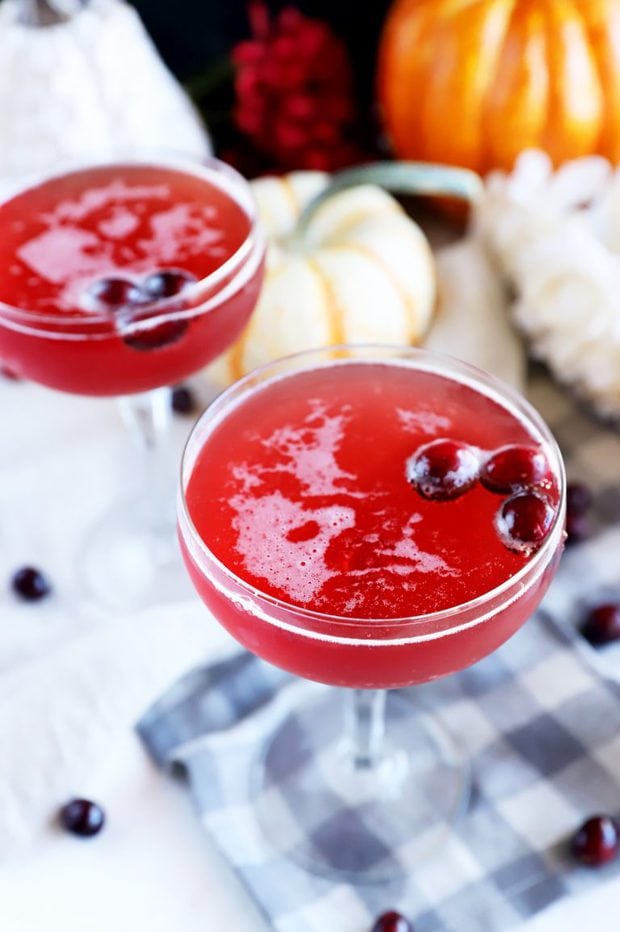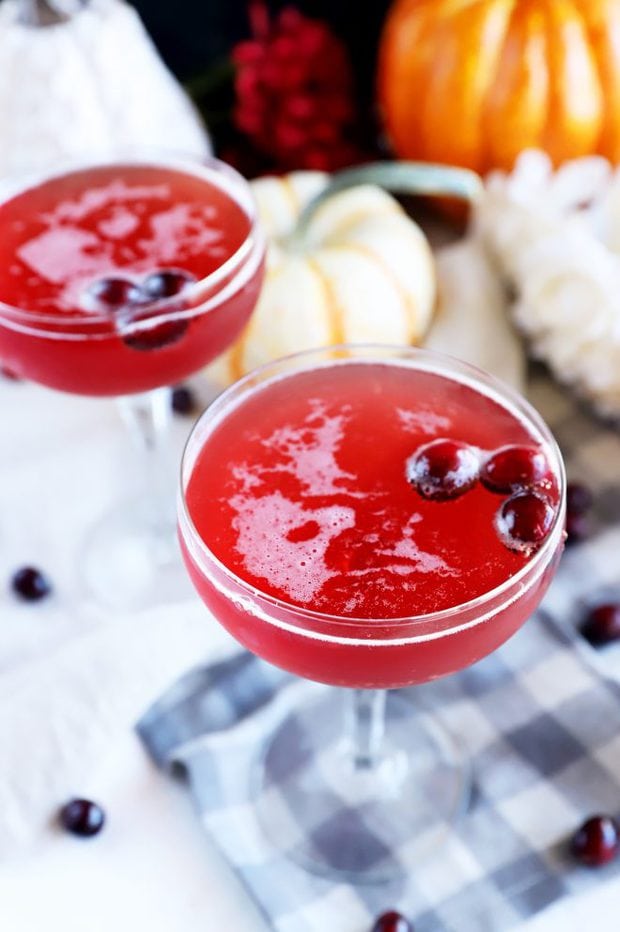 Well I couldn't send you off to Thanksgiving with a cocktail, could I?
This sparkling Thanksgiving cocktail the perfect cocktail to bring out right when you are finishing cooking your turkey tomorrow. It's got just the right amount of sweet and tangy flavor to get your taste buds ready for the feast ahead.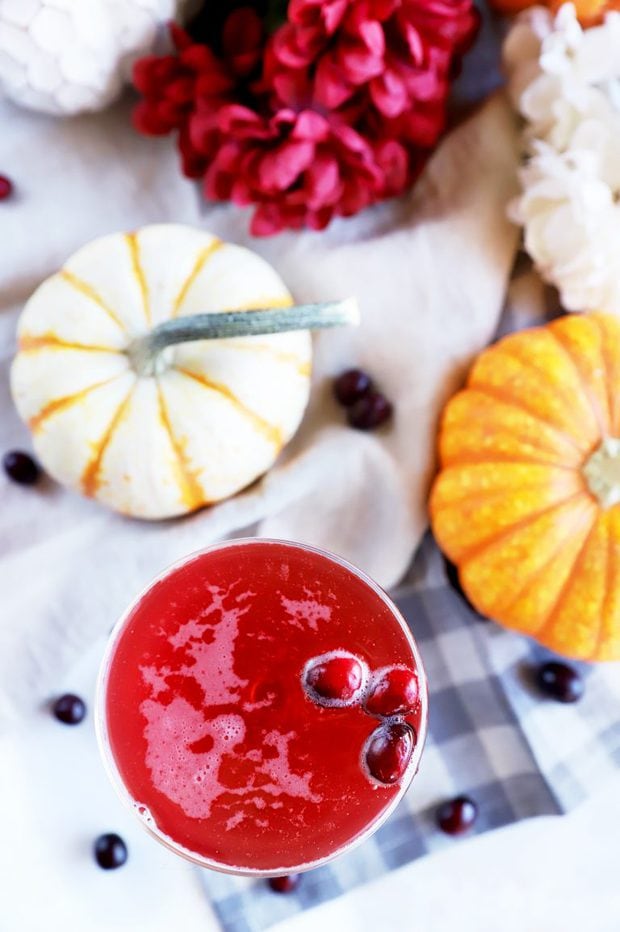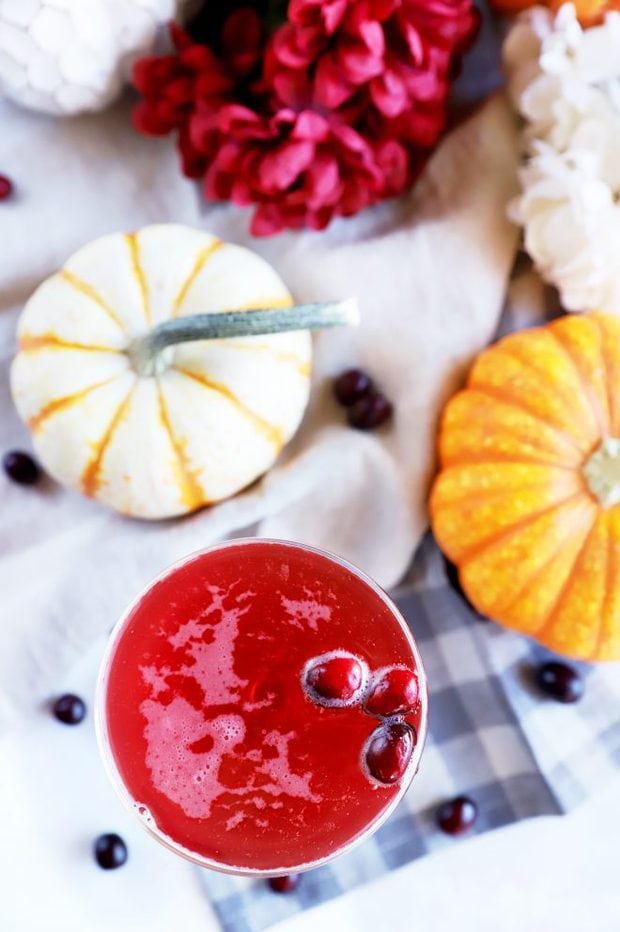 Plus it goes perfectly with all the classic Thanksgiving dishes so you can sip and taste to your heart's content before the cooking is done and everyone starts to dig in.
I honestly love to make and serve this cocktail as a "do-it-yourself" kind of station.
Start by setting up your champagne, juices, and vodka. I put a carafe of vodka and bottle of champagne in a small ice bucket to keep everything cool.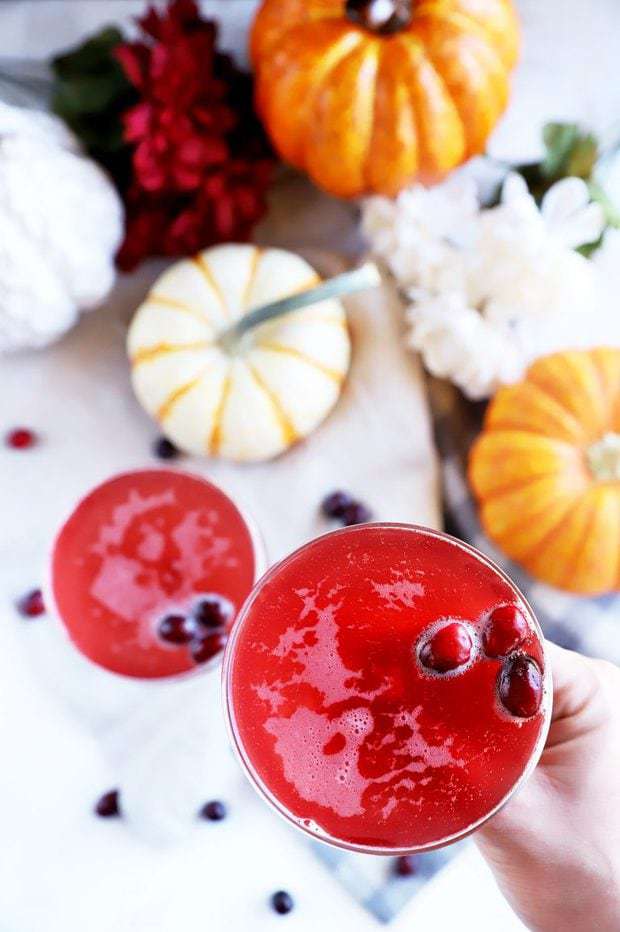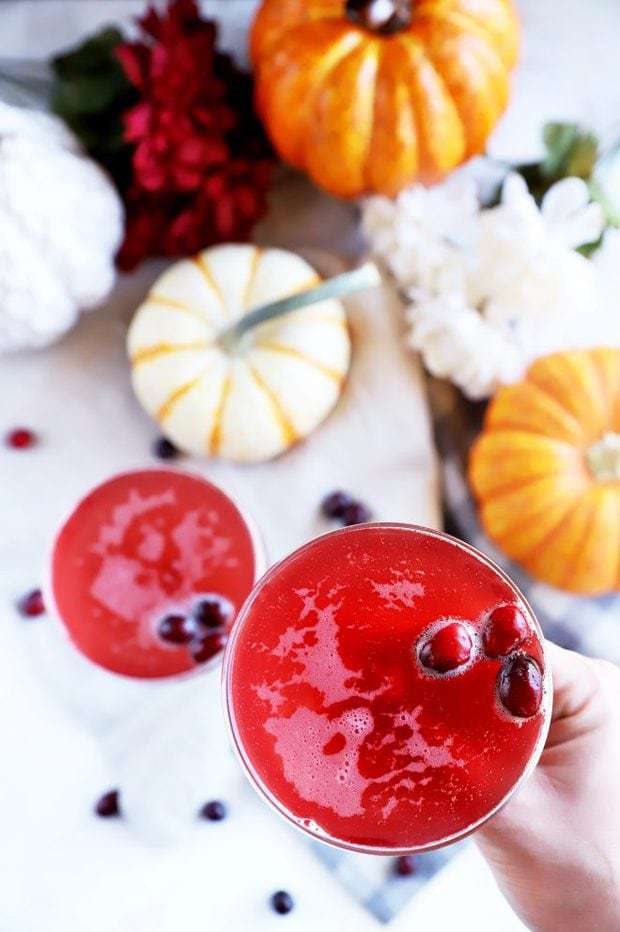 Then add chilled juices to their own carafes, making sure to label everything that isn't easily identified.
I have a chalkboard stand to write out the recipe, but you can use an index card or something similar to write the full recipe. Then include jiggers/fluid measurers and let everyone have fun making the cocktail. You can serve them in flutes, or if you like the look here, coupe glasses!
You can also choose to make this a big batch punch by multiplying the recipe by however many servings you need. Then grab the champagne bottle and pop the happiness!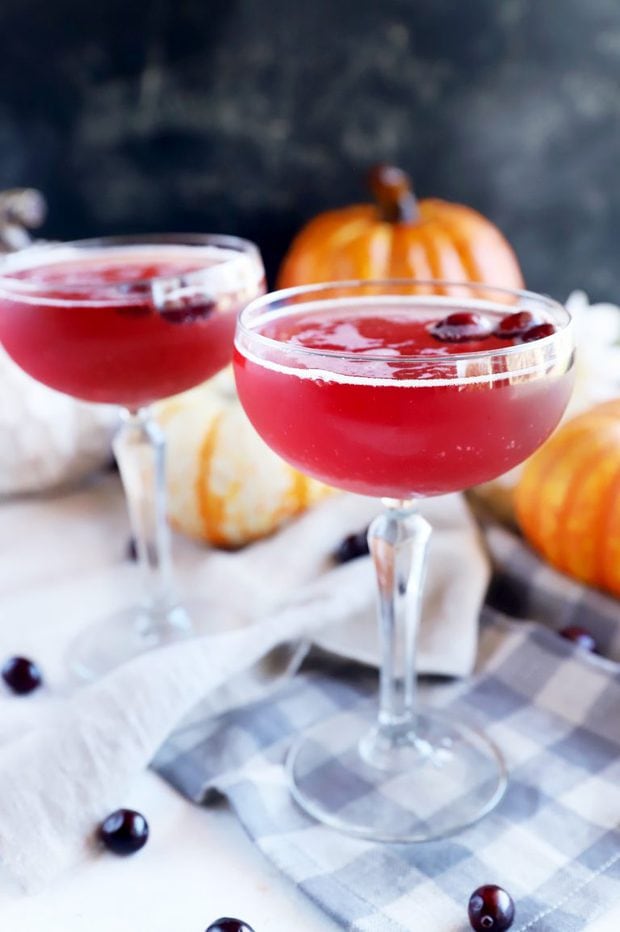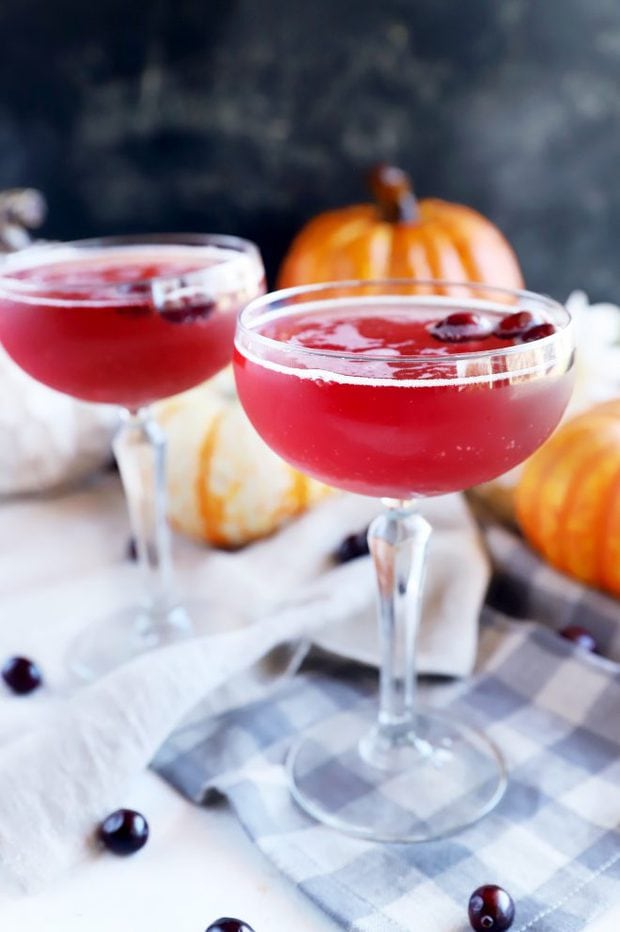 this recipe's must-haves
I absolutely LOVE how elegant these Schott Zwiesel Tritan Crystal Glass Pure Stemware Collection Champagne Flutes
are! They aren't photographed here but they are GORGEOUS. If you like the ones you see here, these Ikea Svalka Champagne Flute Glasses are very similar. Finally, if you prefer stemless, these stemless champagne flutes are simple and stunning.
If you are thinking about making a fun cocktail bar with this recipe, grab these simple, affordable, and durable wine carafes to serve the juices and vodka in!
I love this message chalkboard – it's perfect for setting out the recipe for this cocktail or whatever other gatherings you may have planned. You can even just set it out with the title of the cocktail if you prefer!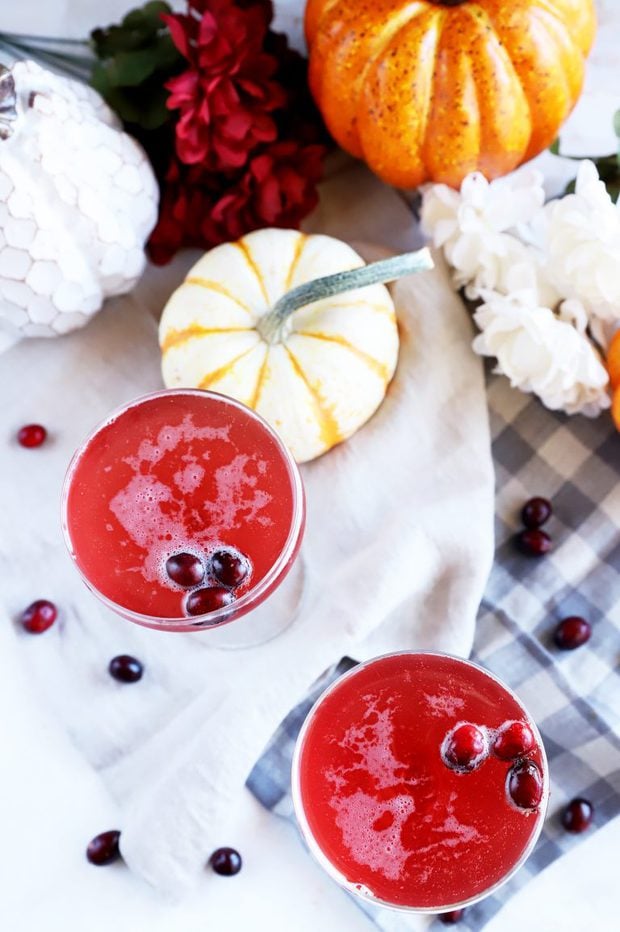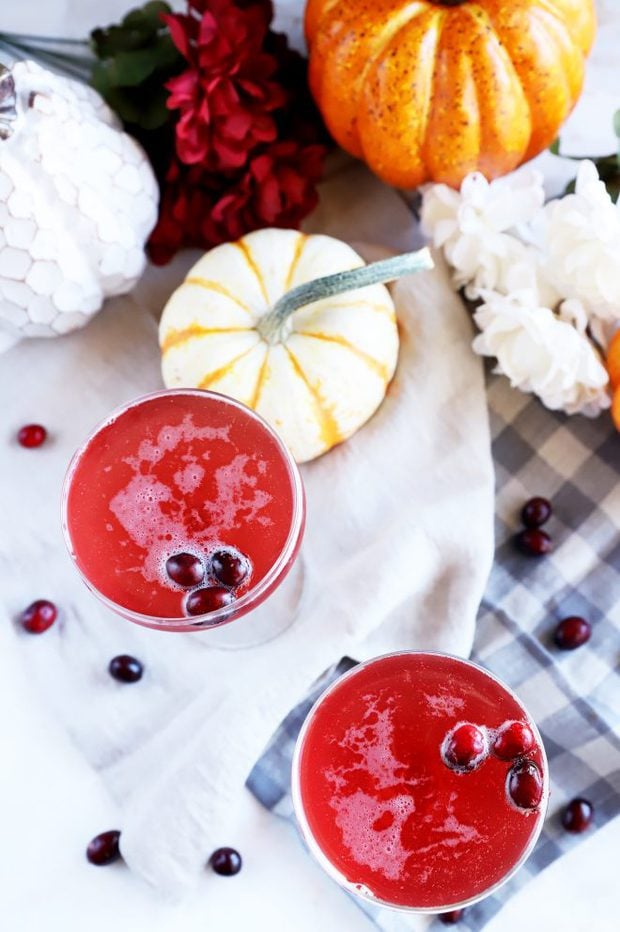 This is a killer cocktail with such a subtle amount of flavor, it literally goes with anything. Below I've listed some Thanksgiving appetizers that I love to pair this cocktail with:
Bite-Sized Baked Bacon Brie Bites
Whole Wheat Asiago Sweet Potato Galette
Individual Ginger Acorn Squash Soup
Cranberry Walnut Goat Cheese Ball
Roasted Grape & Balsamic Crostini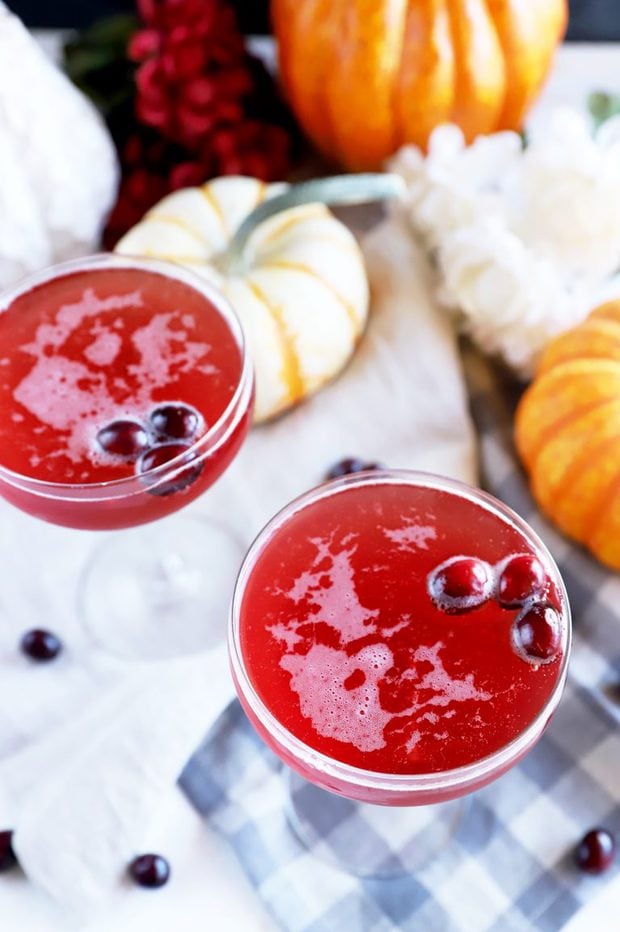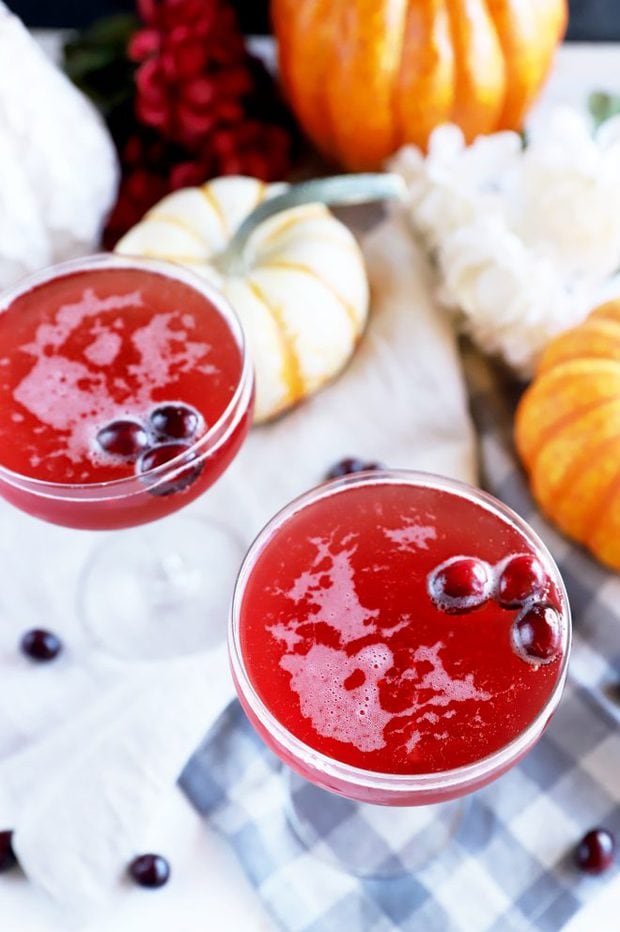 Don't want to pair it with savory? Save the sparkling Thanksgiving cocktail for the end of the evening and pair it with any of these desserts! The galette is a personal favorite of mine that my family can never get enough of.
Pumpkin Spice Latte Ice Cream with Gingersnap Crumble
Mini No-Bake Pumpkin Spice Cheesecakes
Chocolate Chip Apple Pie Bread Pudding
Easy Individual Bourbon Apple Pies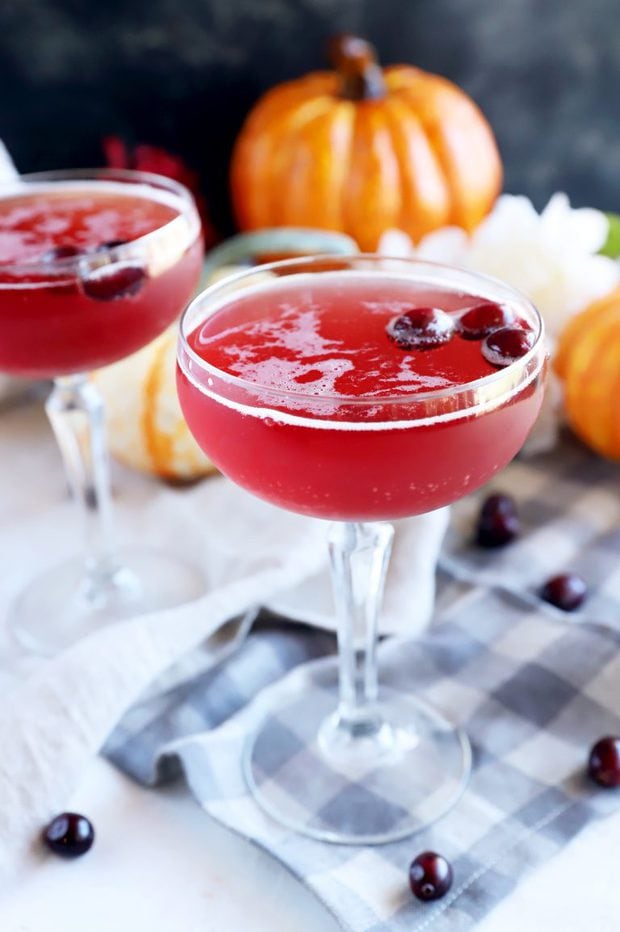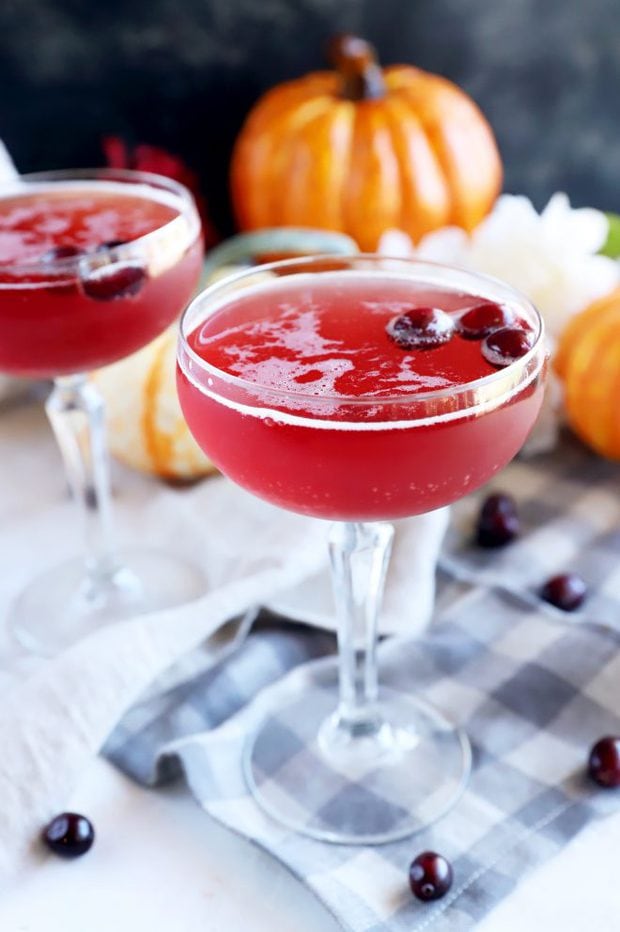 Cheers to a wonderful Thanksgiving filled with food, friends, family and lots of love!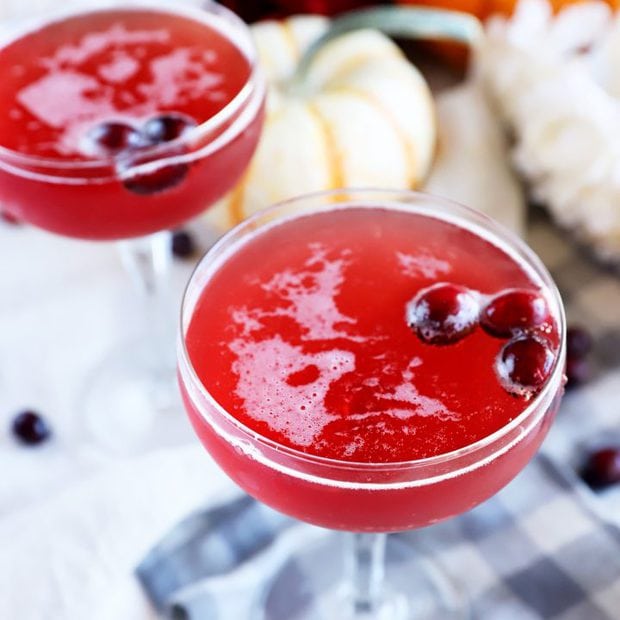 Thanksgiving Sparkling Cocktail
Yield: 1 cocktail
Prep Time: 5 minutes
Total Time: 5 minutes
The perfect cocktail to kick off you Thanksgiving feast!
Ingredients
1/2 oz vodka
1/2 oz apple juice
1/2 oz cranberry juice
Champagne (or Prosecco)
Instructions
Add vodka, apple juice, and cranberry juice to a champagne glass or highball glass.
Stir and top with champagne. Toast to everything you are thankful for and another great year!