Caramel Apple Molten Cakes are a simple apple caramel flavored cake that oozes gooey filling the moment you dig a fork into it. When they're made with Martinelli's Apple Juice, these cakes are a show-stopping dessert that no one can resist.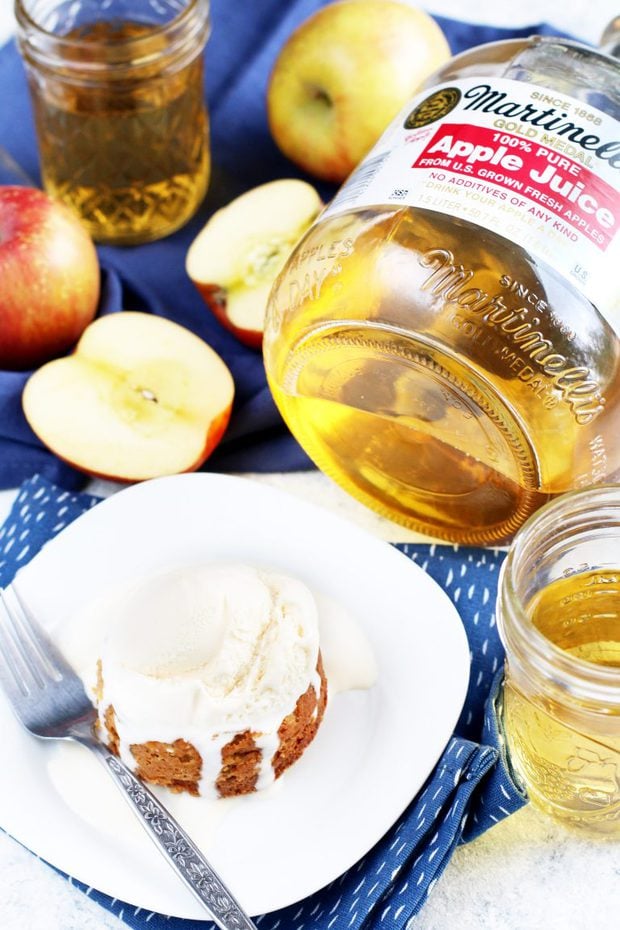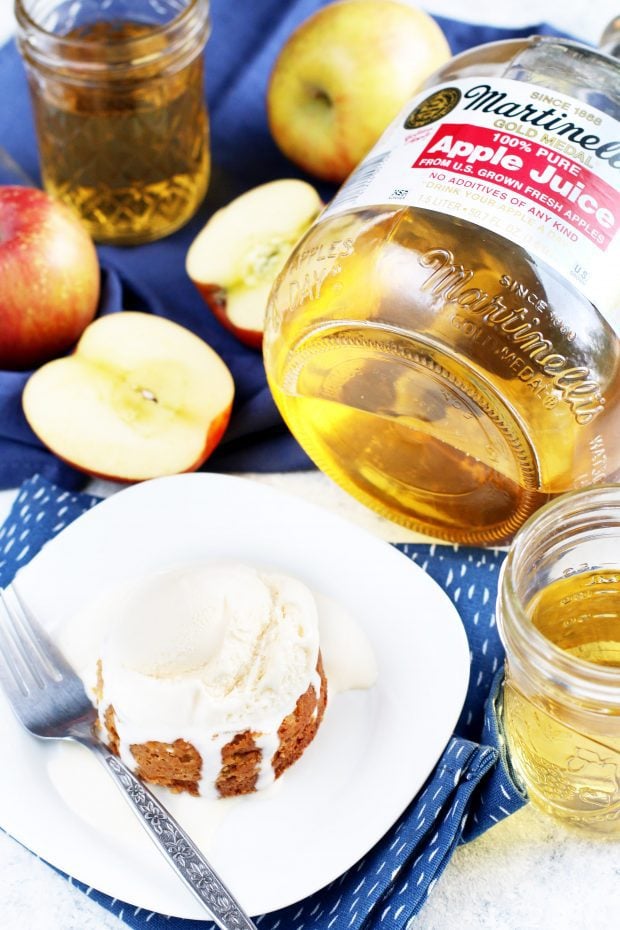 Please note that some of the links below are affiliate links. If you make a purchase through one of these links, I will receive a small commission.
When it comes to dinner parties, the final course of the meal is always the most memorable.
I don't know if it's because it's the last taste of the evening, or the happy warm feelings you get inside as you eat it. You want your guests to feel that you they had an amazing evening filled with memories that will last a lifetime.
Either way, dessert is one of the most important aspects of a dinner party, in my oh-so humble opinion.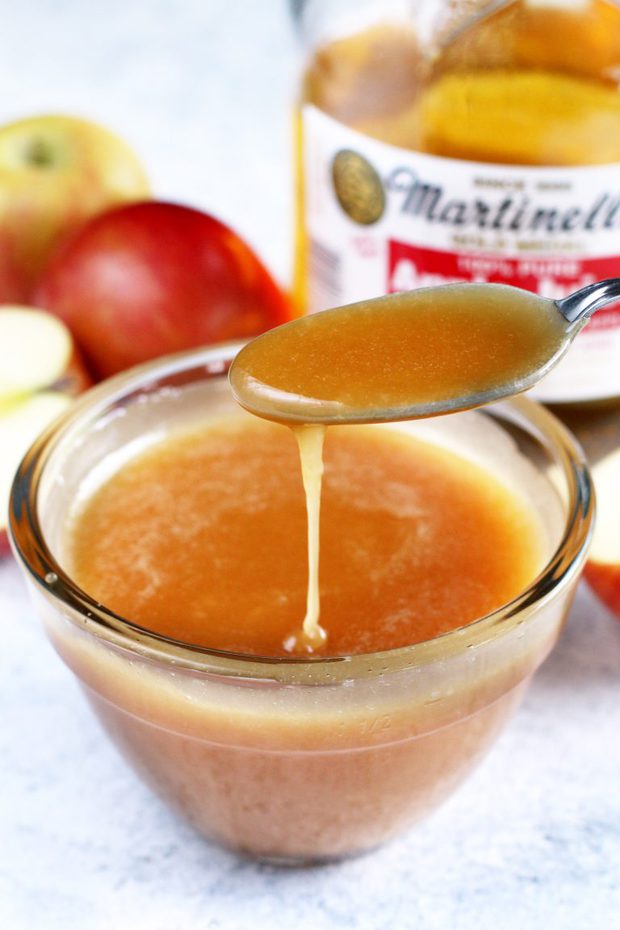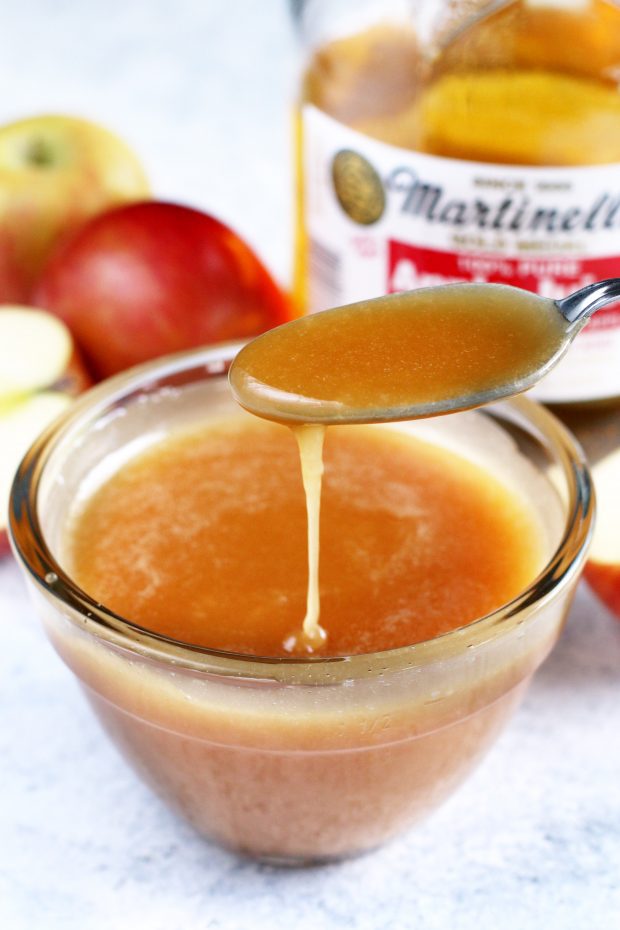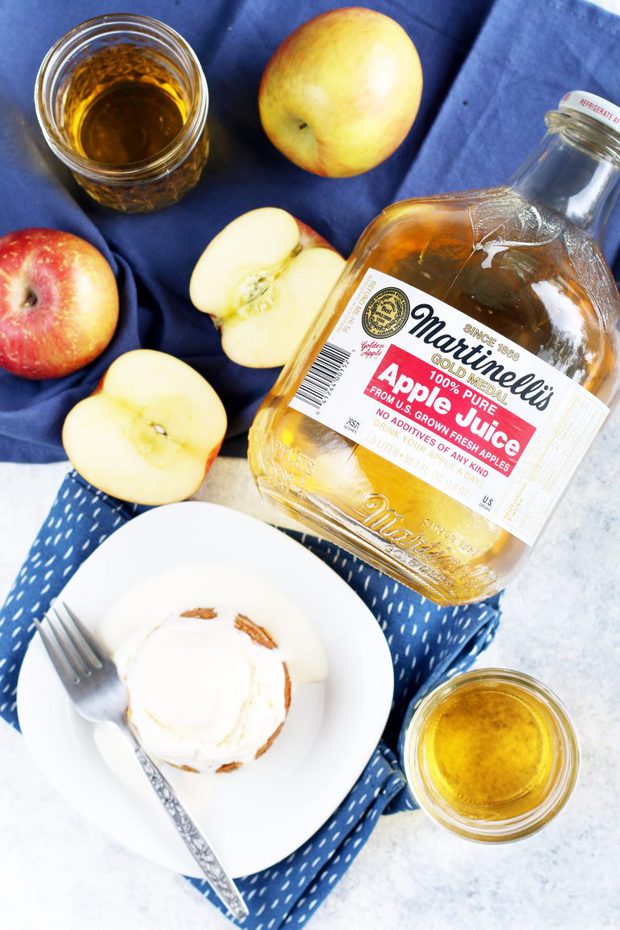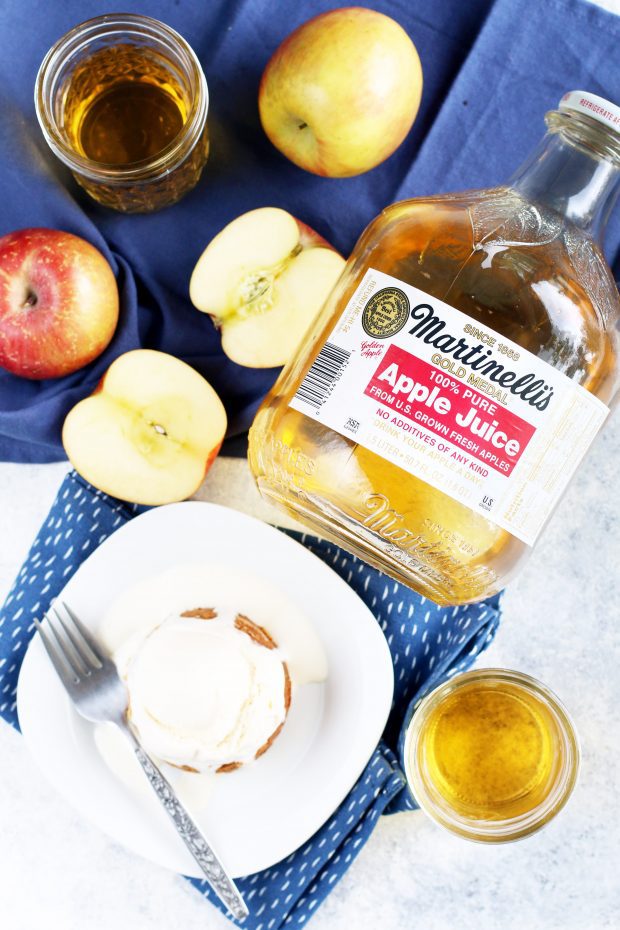 However, when you put so much effort into an incredible meal, dessert can be an afterthought and you default to something basic like ice cream or cookies you have on hand.
This summer, it's time to make dessert a show-stopping course that everyone will flip over!
Molten cakes are always a good idea.
Let me clarify – homemade molten cakes are always a good idea. I've had one too many molten cakes out at restaurants that might have had a molten center, but the flavor was off or simply not rich enough.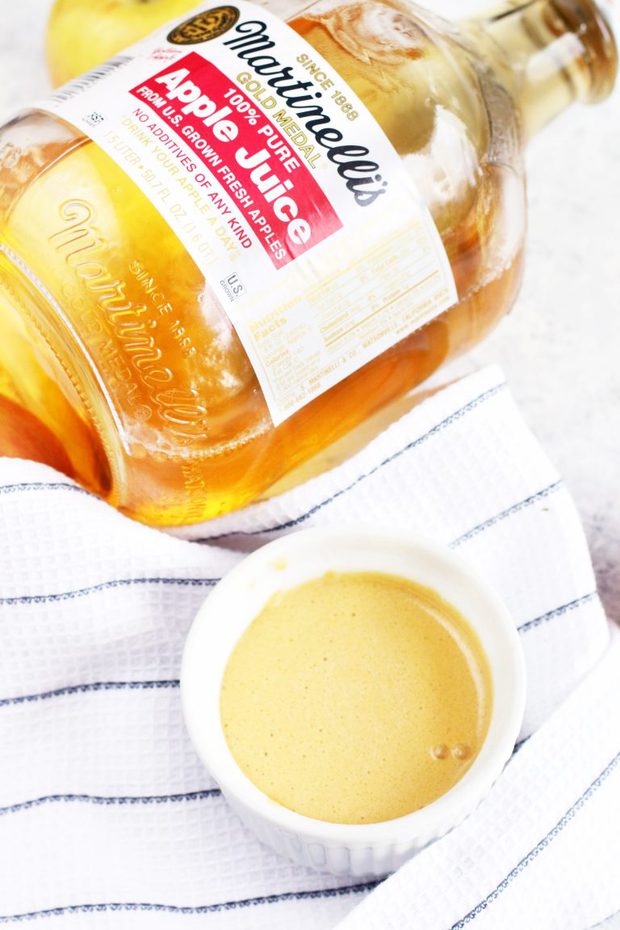 This caramel apple molten cake recipe hits the nail on the head, and that's all due to the Martinelli's Apple Juice which gives it such a pure and authentic apple flavor.
Martinelli's Apple Juice is 100% juice from U.S. grown fresh-pressed apples, and that is what makes the apple flavor so abundant in every single bite of these cakes!
You can really taste the apple flavor from the caramel sauce and it makes the cakes that much more rich and delightfully moist.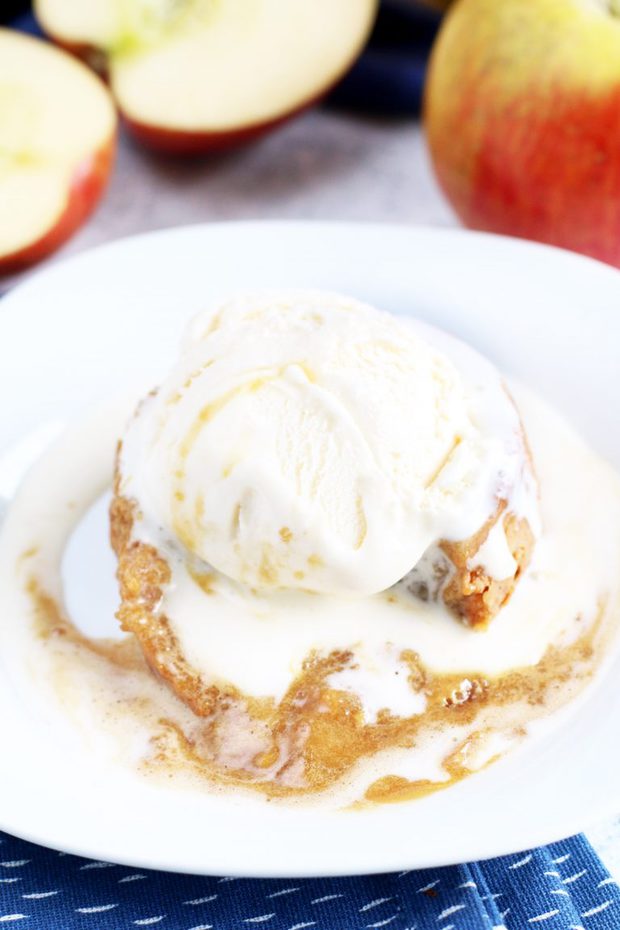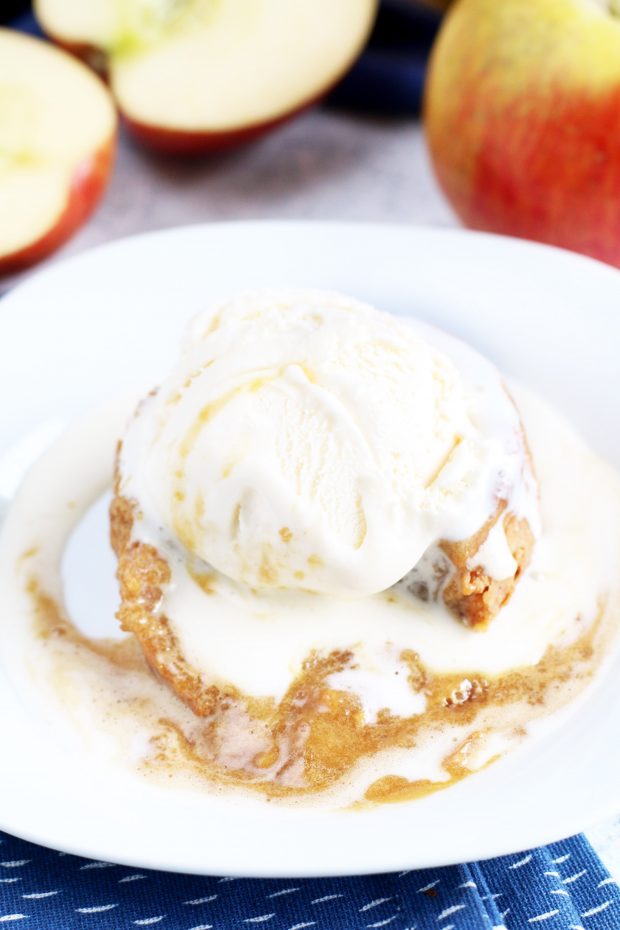 And you know when I use that word I REALLY mean it, especially since I shudder every time I hear it being said in my head…
Making these cakes is one of the easiest things in the world to do. You make a very simple caramel to start, then once it's cooled, you add that to the cake batter mix and bake it for a very short period of time.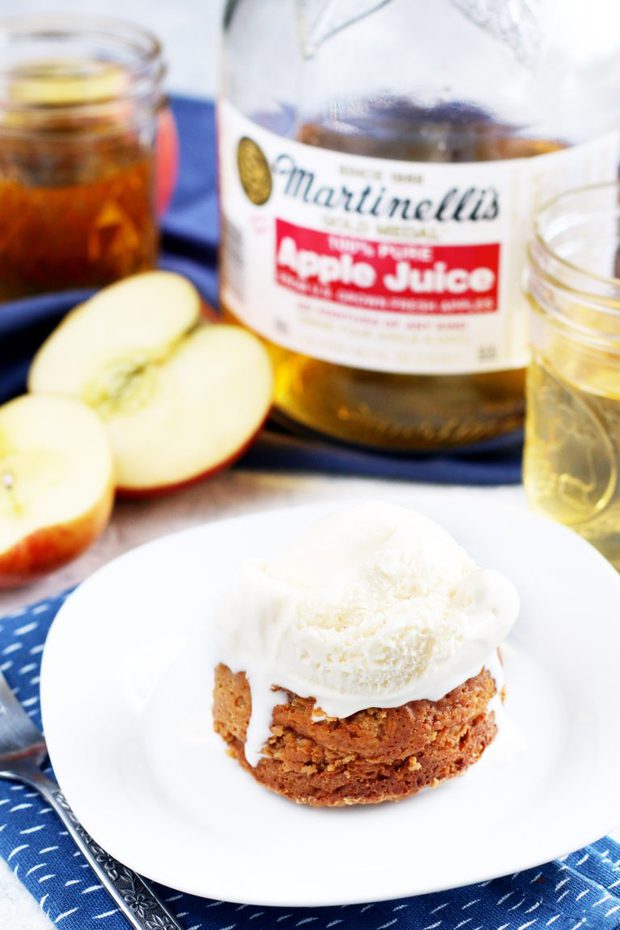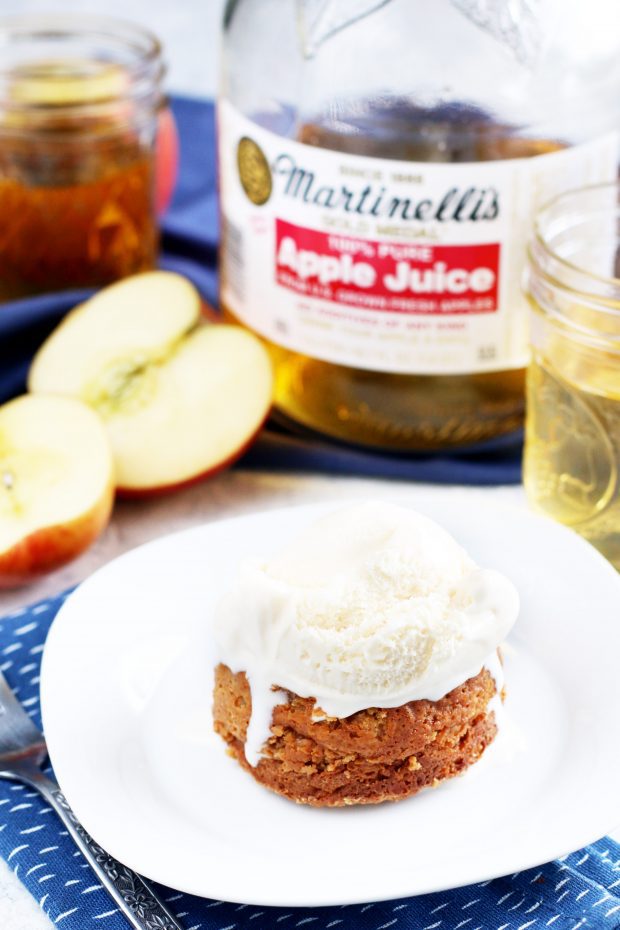 The biggest tip I have here is to make sure that you 1) let the Martinelli's apple juice caramel cool and 2) do NOT over bake the cakes! It can be the difference of a minute to take these cakes from molten cakes to just gooey cakes.
They will be a little jiggly in the centers; don't be scared by that! The center will ooze out the apple caramel so lusciously that everyone will be drooling before they get the first bite into their mouths.
Now excuse me as I pour myself a refreshing glass of Martinelli's apple juice as I make yet another batch of these cakes…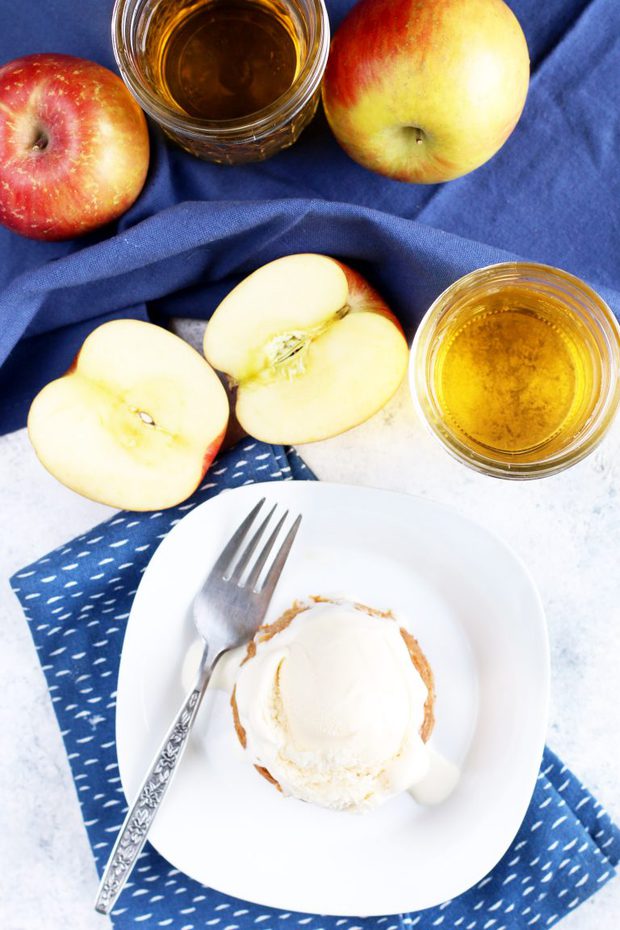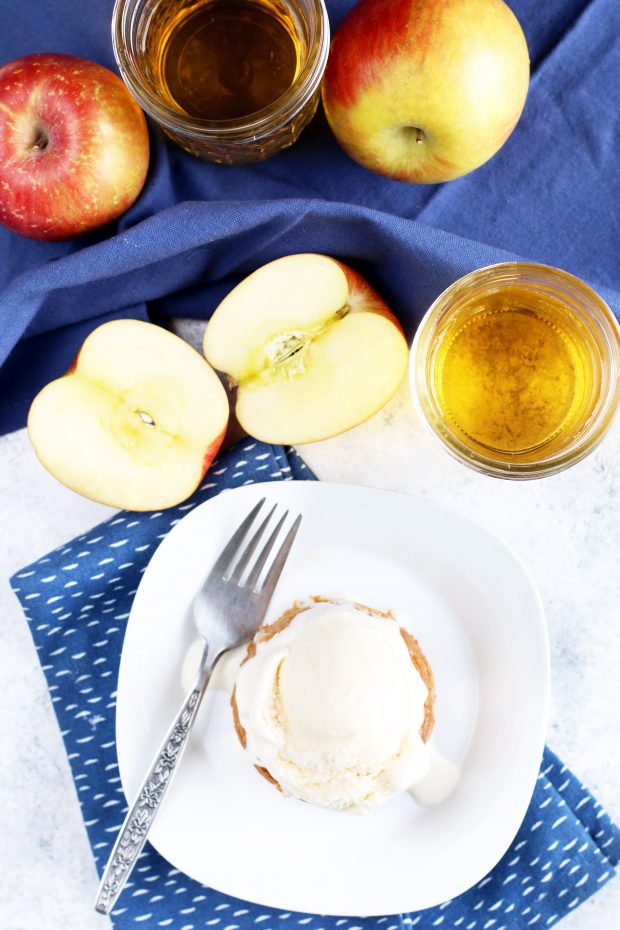 This Recipe's Must Haves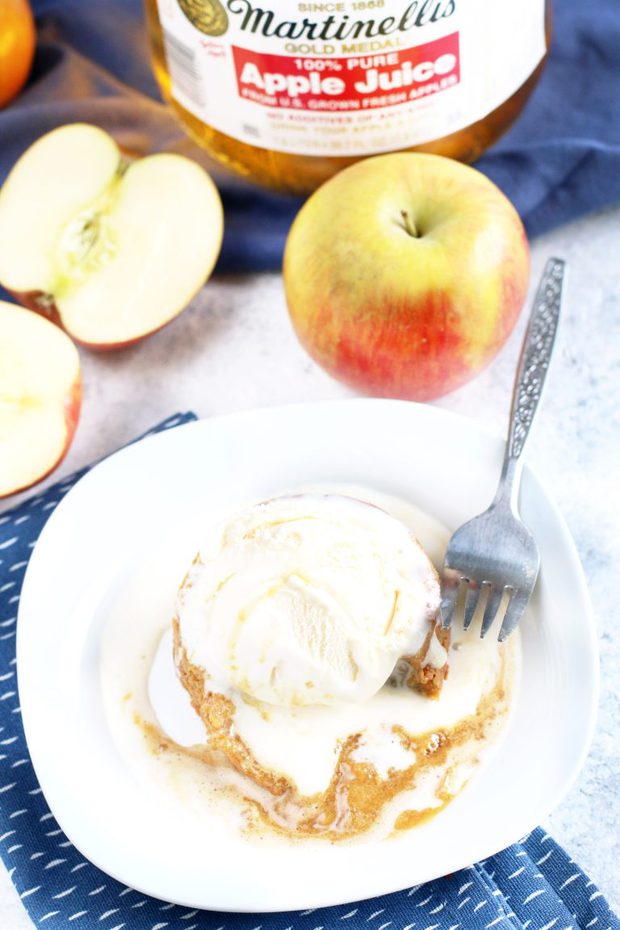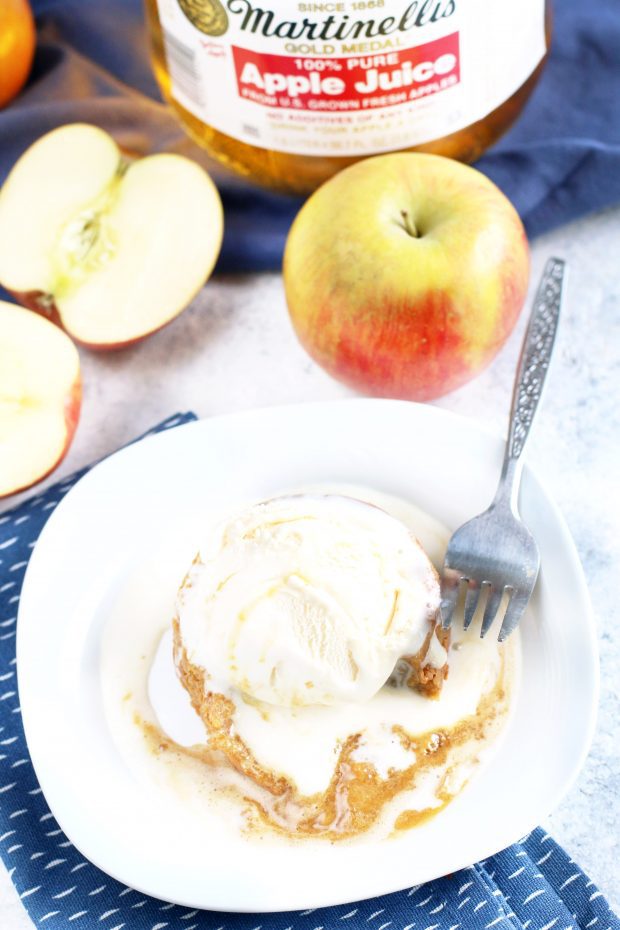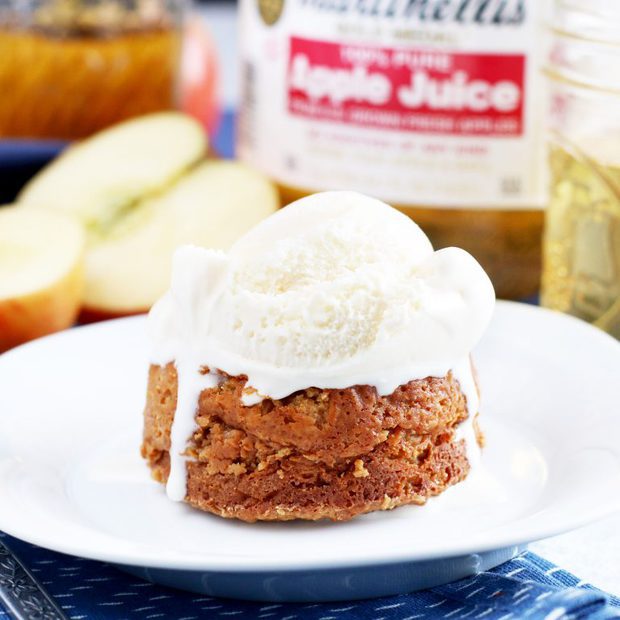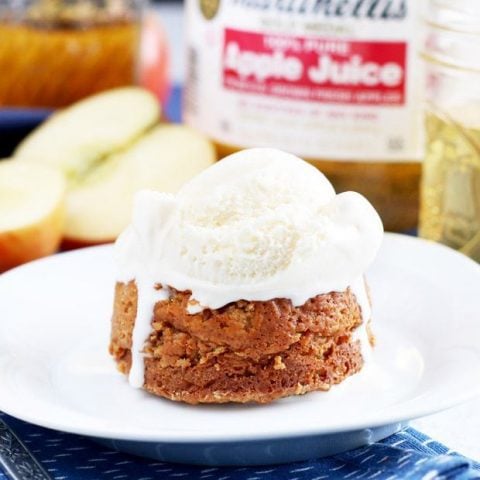 Caramel Apple Molten Cakes
Gooey apple caramel fills up these oozing cakes of deliciousness that you will never want to stop eating!
Ingredients
Apple Caramel Sauce
2 cups sugar
2 1/2 Tbsp butter
2 1/2 Tbsp heavy cream
Cakes
Unsalted butter
2 1/2 Tbsp all-purpose flour plus more for ramekins
2 large egg yolks
1 large egg
1 1/4 cups Martinelli's homemade apple caramel sauce (recipe detailed below)
Instructions
To make the apple caramel sauce,add half of the Martinelli's apple juice and sugar to a medium saucepan. Over medium-high heat, cook the liquid until it is dark brown in color.
Add the heavy cream, butter and remaining Martinelli's apple juice. Be careful as the mixture will bubble up! Stir well and let cool completely.
To make the cakes, preheat oven to 425 degrees F. Butter and flour 4 ramekins; add them to a rimmed baking sheet and set aside.
In the bowl of a stand mixer, beat egg yolks and egg in a medium bowl until the mixture has doubled in size. It will be voluminous and will hold a slight ribbon.
Add the apple caramel sauce to the mixer, beating until well blended. Gradually add flour, beating until well blended. Divide the batter between the 4 ramekins.
Add sheet pan to the oven. Bake until the outsides are golden brown and the centers still jiggle, approximately 11 minutes.
Remove from oven and run a knife around the edges of the ramekins to loosen cakes. Invert cakes onto plates. Serve immediately with vanilla ice cream.