Please note this post contains affiliate links.
The best Slow Cooker Hot Chocolate recipe you will ever try. It comes together easily in the crockpot, and you'll never taste a better mug of chocolate goodness! Serves 8-10.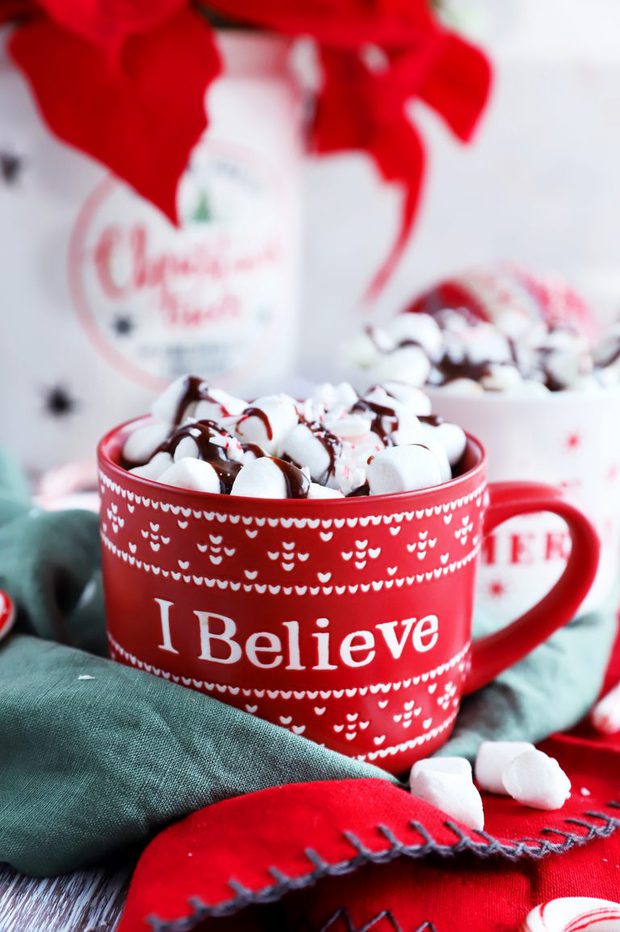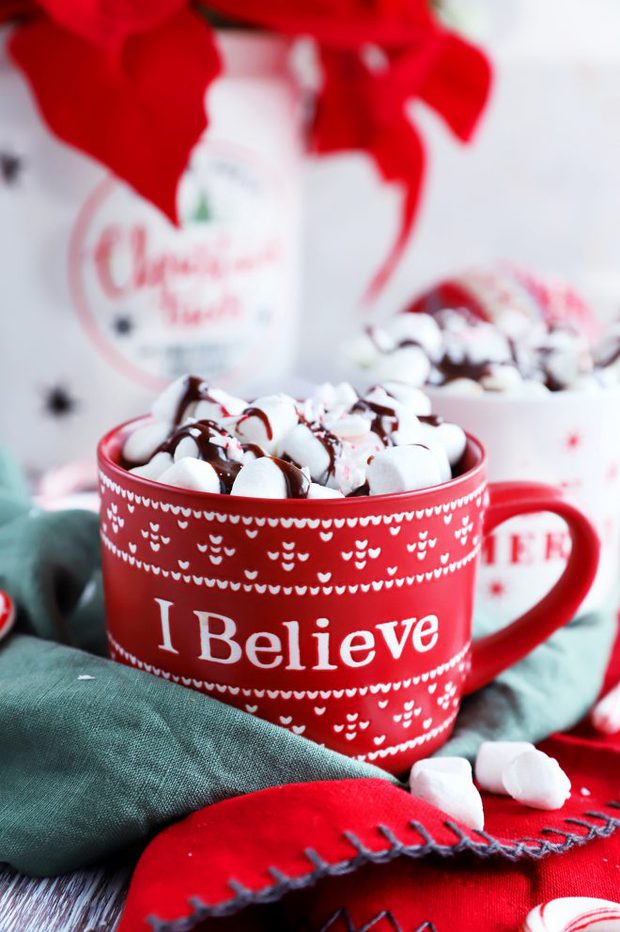 I have been waiting for Christmas since last Christmas was over.
It is officially the holiday season (ok so it has been since November for us since 2020 is a MESS of a year) and I have not been able to stop the celebration. I have about 15 Christmas movies queued in Netflix/Prime and Christmas music is the only thing I am listening to from now until the 25th.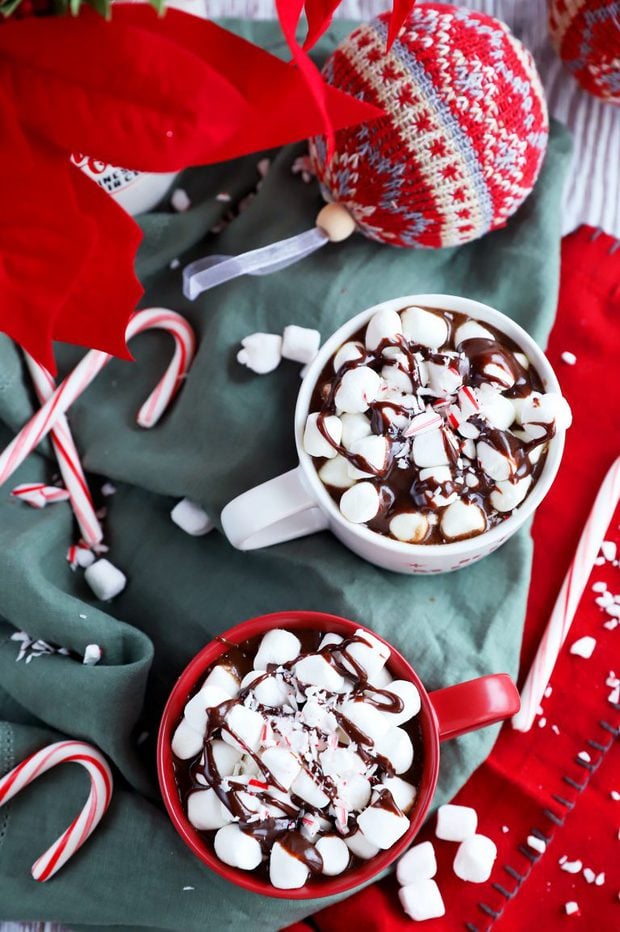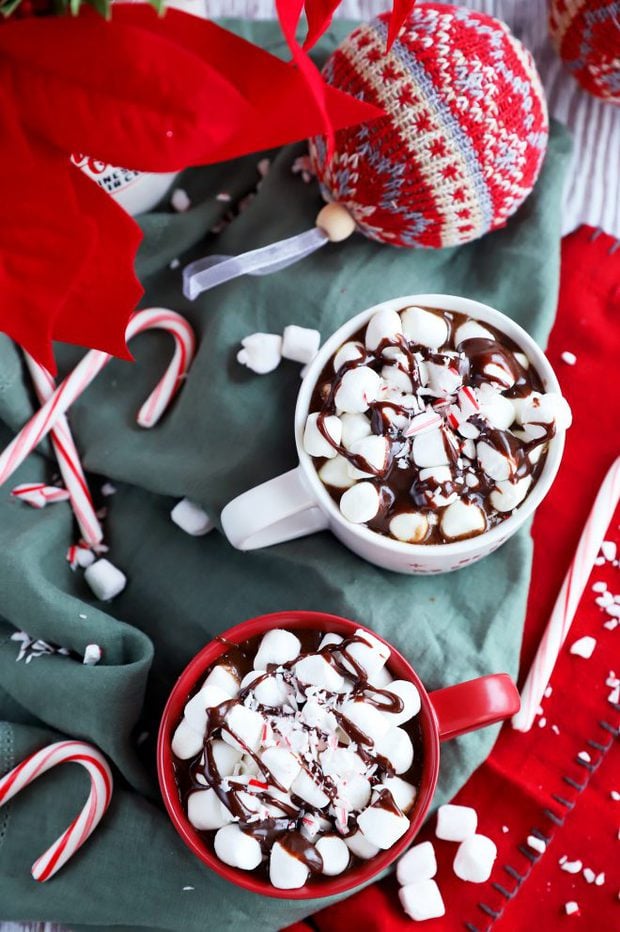 If there is anyone who could listen to Christmas music 24/7, it's this girl.
Note: this post is an updated version from the original, posted on December 4th, 2012.
But let's talk about hot chocolate…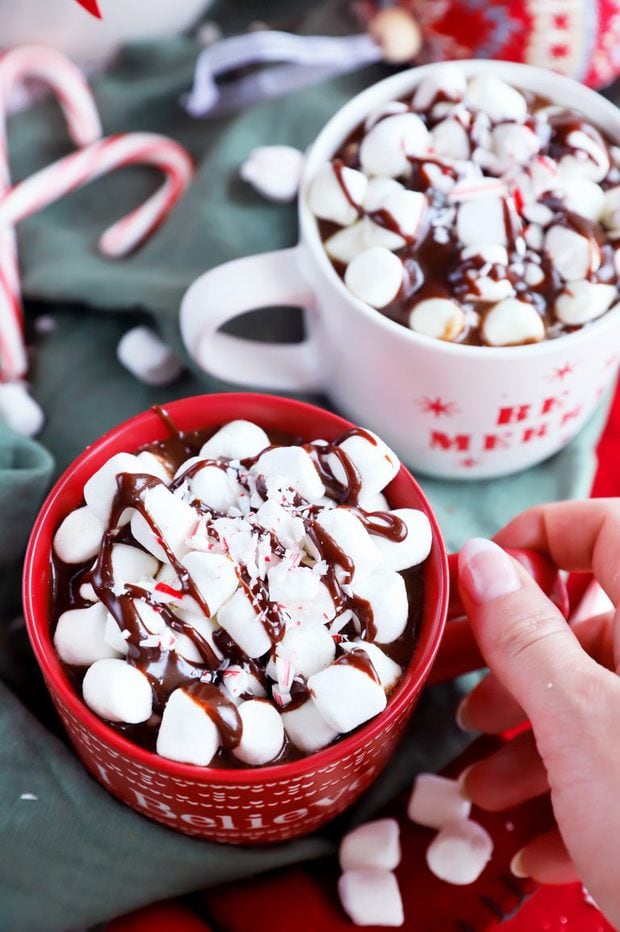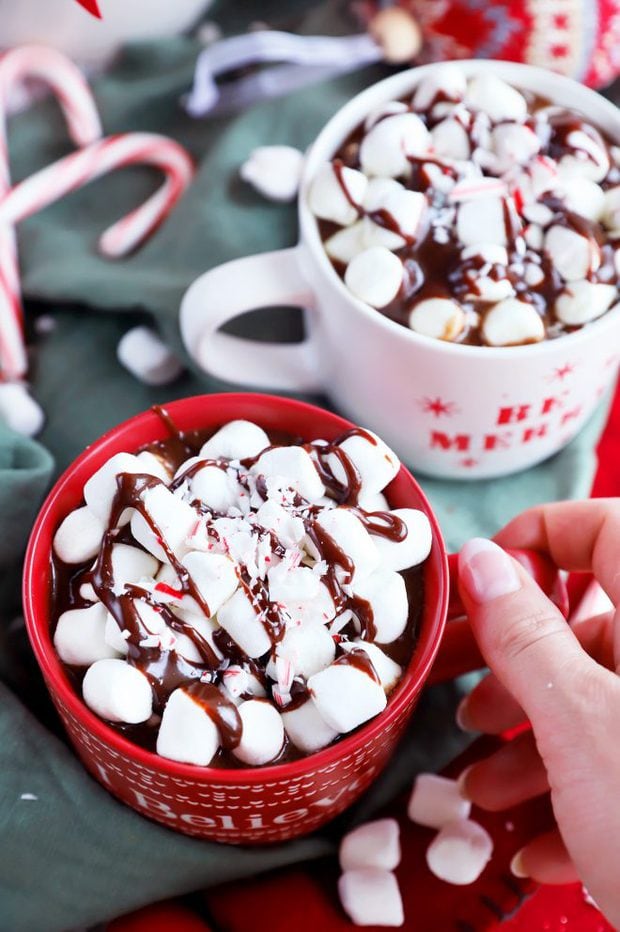 This hot chocolate is just….. so…… FREAKING DELICIOUS. Ugh, I can't even put it into words. It is the absolute best way to devour chocolate and it takes, like, no effort.
Do you remember the first time you read Polar Express? If you haven't read this book then I demand you go buy it this instant and read it. And don't be lazy and skip straight to the movie version. It really isn't as good as the book.
Anyway, you know the part in the book where it talks about the hot chocolate on the train to the North Pole and how it is the best hot chocolate any child has ever tasted, EVER?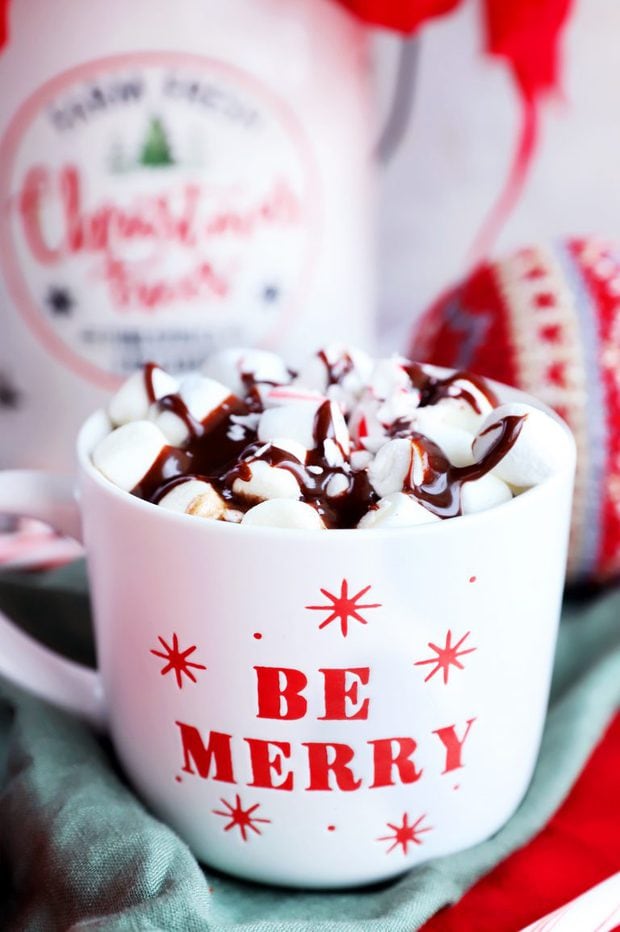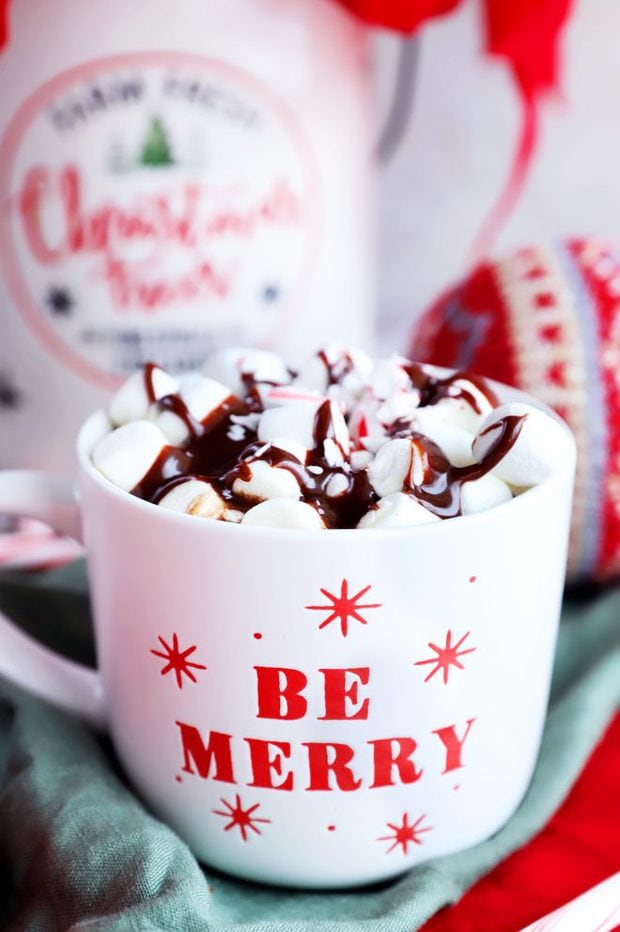 This is that hot chocolate. I swear. It's essentially chocolate crack.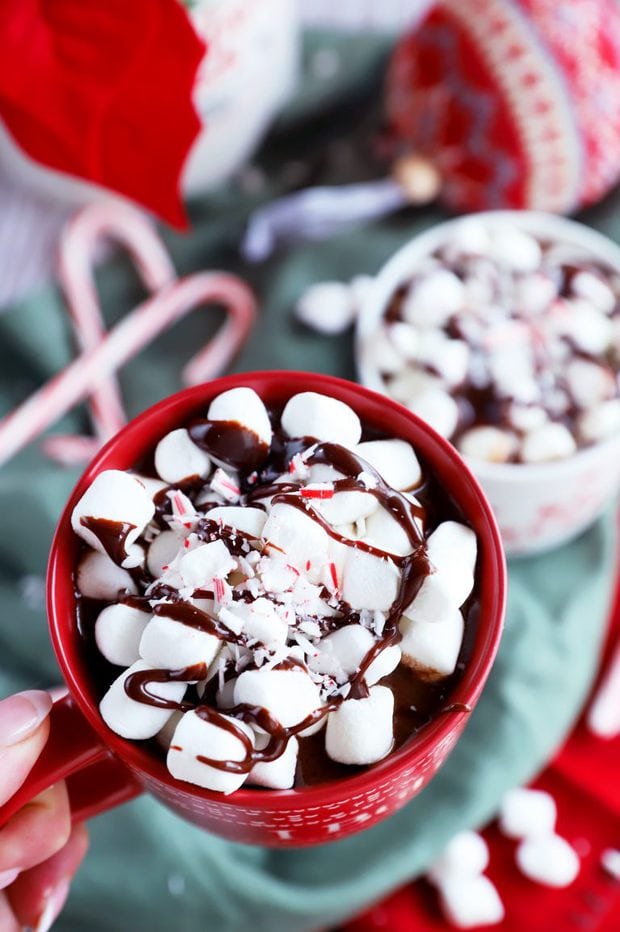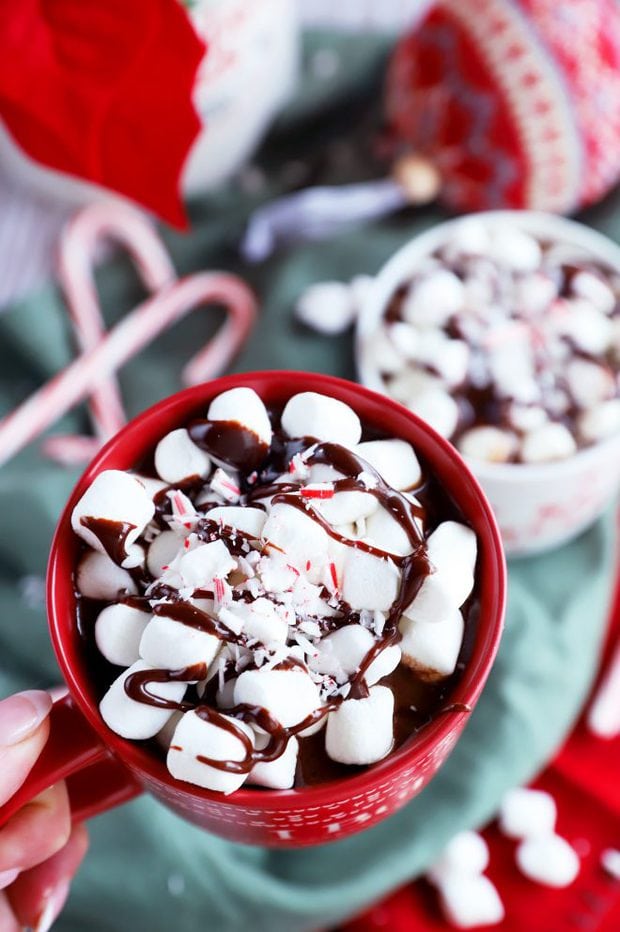 this recipe's must-haves
I use my Instant Pot Ultra as my slow cooker and it works perfectly. Why have just a slow cooker, when you can have an appliance that does SO much more?
For stirring everything up, I use a wooden spoon that is also a corner scraper to make sure all the chocolate gets scraped up from the bottom.
You'll also need measuring cups and measuring spoons!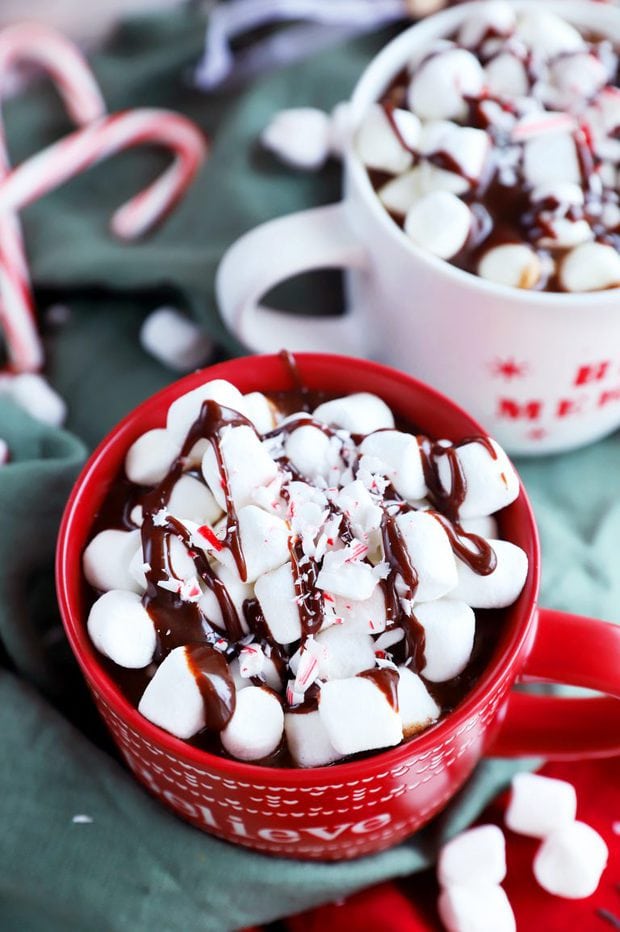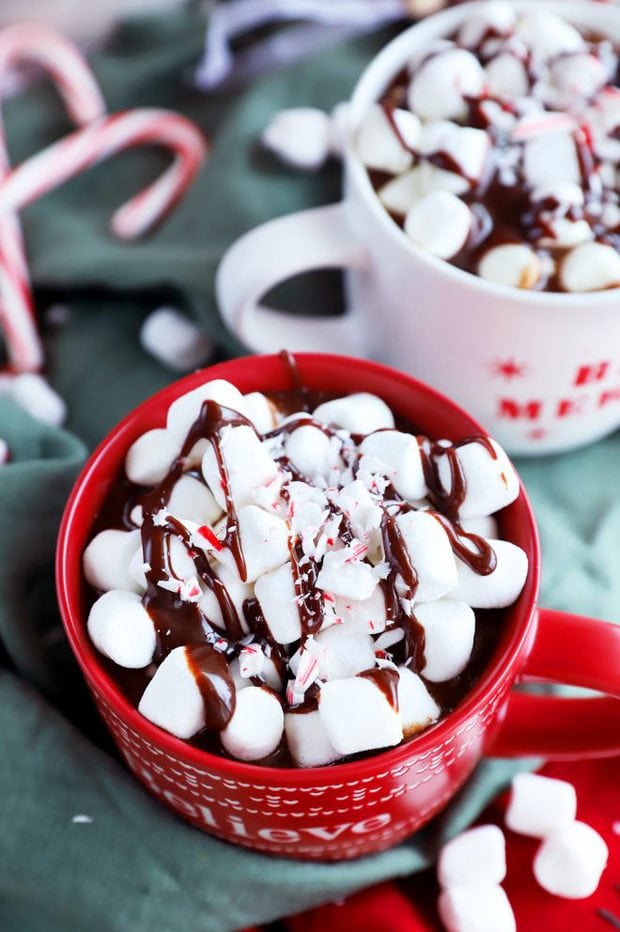 here's how to make slow cooker hot chocolate!
slow cook it
Ta-da! There's only one step for this recipe! Isn't that such a relief?
Add all the ingredients together, stir it up and set it to high on the slow cooker. Cook it all up for about 40 minutes to 1 hour, until the chocolate is fully melted and incorporated. You'll want to stir it regularly as it cooks, so I like to check on mine every 15 minutes or so.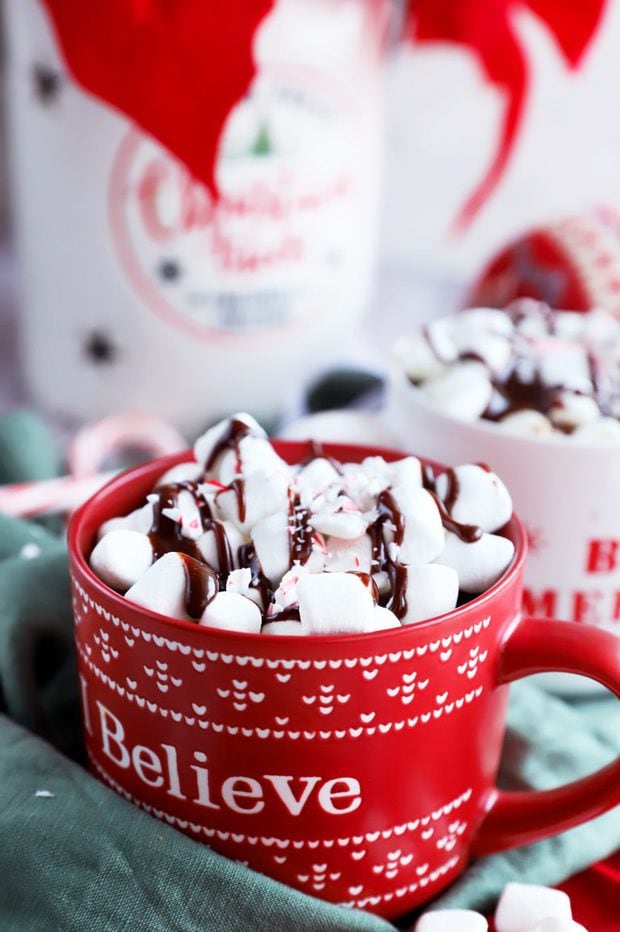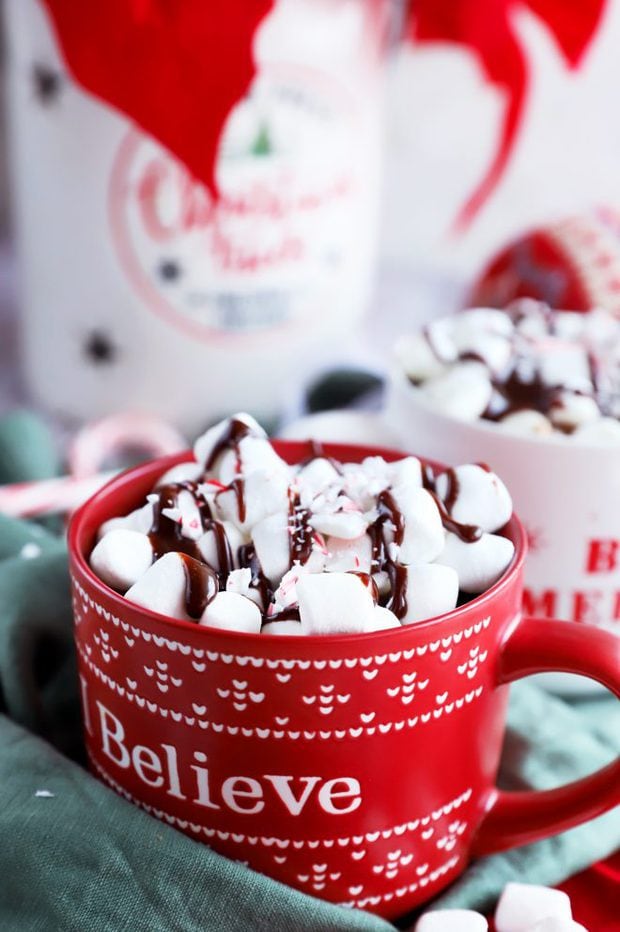 what if I don't have a slow cooker?
You can also make this recipe on the stovetop! Simply combine everything together in a large pot or Dutch oven over medium-low heat. Stir frequently and cook for 20 minutes, until the chocolate is completely melted and incorporated. Just don't let the mixture boil or else the bottom will scorch! If the heat seems to be getting to high, simply turn it down to low.
The only question is, how do you like to top your hot chocolate? For me, it's all about the mini marshmallows, hot fudge sauce, and crushed candy canes this time of year!
If you are looking for a tasty cookie to pair with this hot chocolate, try dark chocolate coffee cookies or Christmas shortbread cookies for the holiday season!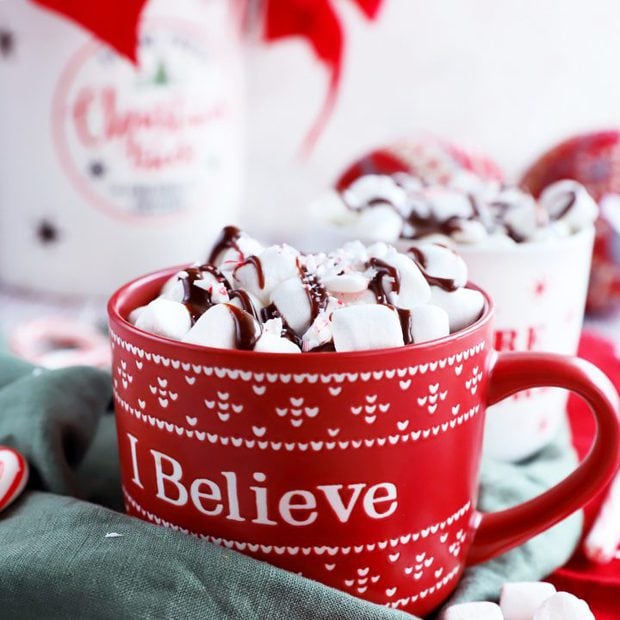 Slow Cooker Hot Chocolate
Seriously I am not lying. This is the BEST hot chocolate you will ever taste.
Ingredients
1 1/2 cups of heavy cream
1 can of sweetened condensed milk (14 oz)
1 1/2 cups of dark chocolate chips
1/2 cup of bittersweet chocolate chips
6 cups of milk
1 tsp vanilla extract
Instructions
In a large crockpot set to High, combine all of the above ingredients. Stir regularly for 40 minutes to 1 hour until chocolate is fully melted and incorporated with other ingredients.
Serve with whipped cream, marshmallows, fudge sauce, and whatever else you want to top it off with!
Recommended Products
As an Amazon Associate and member of other affiliate programs, I earn from qualifying purchases.