Pumpkin Pie Martini
Who's ready for a drink?!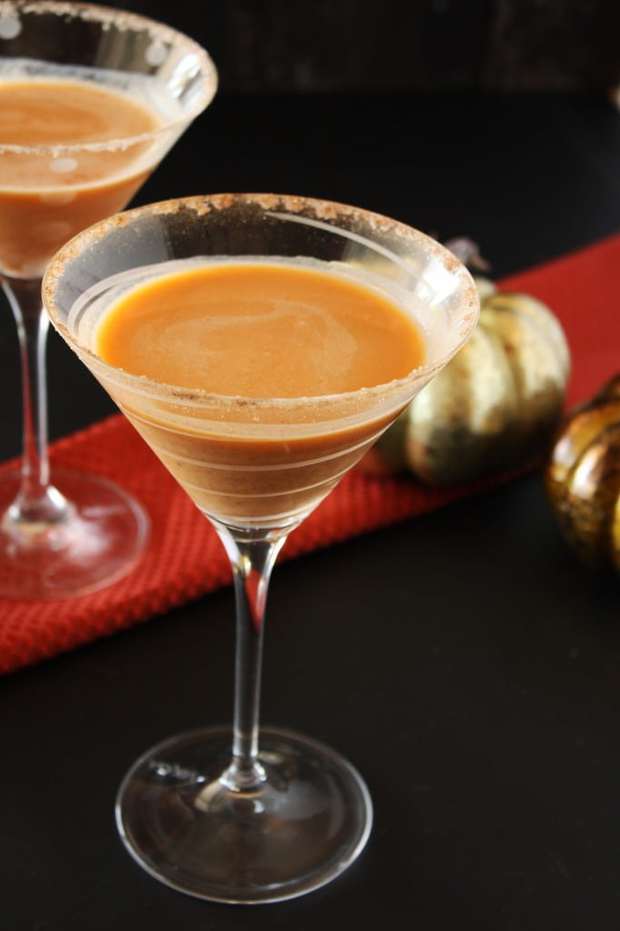 This gorgeous fall martini is literally a slice of pumpkin pie in your mouth. Made even better by the addition of booze, naturally.
I could probably down several of those right now, primarily because of the horrific haircut I received over the weekend. I am still trying to crawl out of the hole but keep running back for fear of others seeing me….
Have you ever had a terrible haircut? It's the WORST. I mean, talk about a punch to the ol' self-esteem. Granted, it probably could have been worse but the lady gave me bang. Normally this wouldn't be a problem, BUT when you didn't ask for them, well then it's a rather big issue. All I can say is that I am glad it is fall because there are hats I can hide underneath and it's cold, which means staying inside more often than not.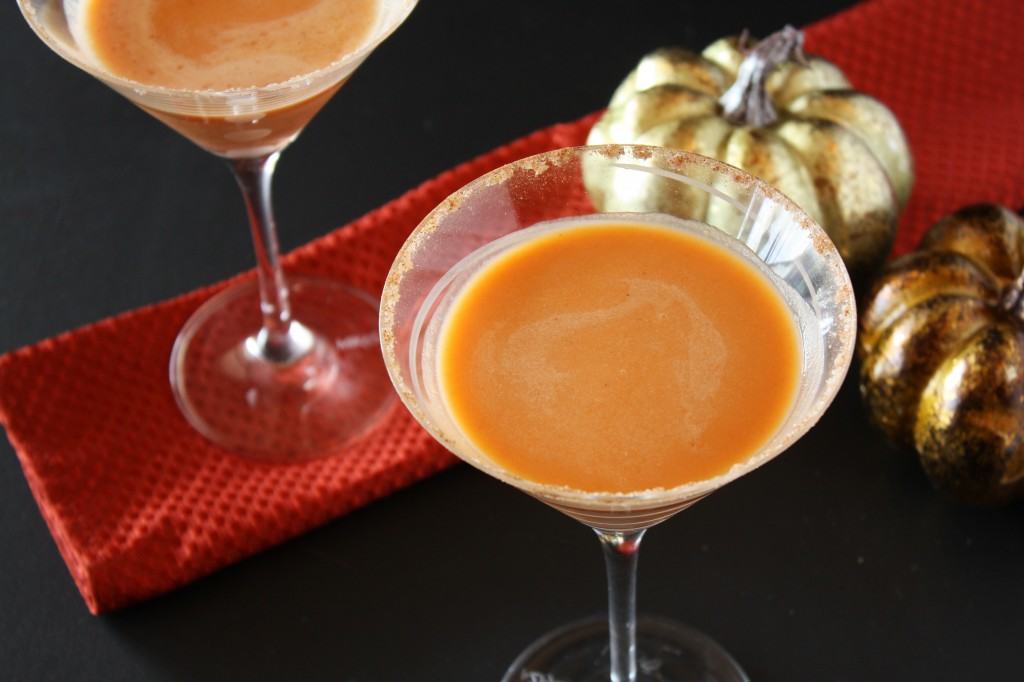 Can you tell I was a wee bit traumatized? This will teach me to avoid getting my hair done before a really big occasion. Worst. Timing. Ever.
Thank goodness for vodka. And pumpkin pie.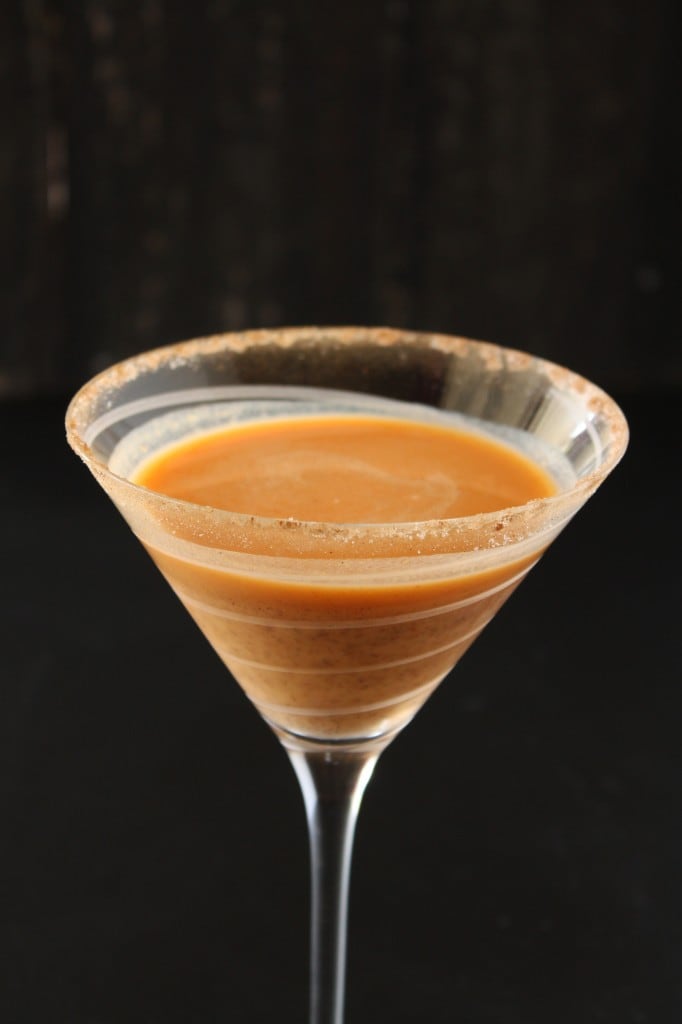 What has your fall been like? Are you falling in love with pumpkin all over again like I am?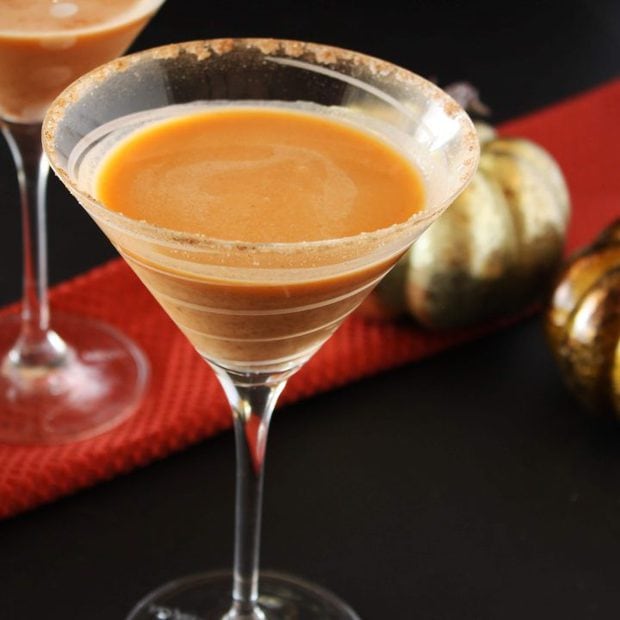 Pumpkin Pie Martini
Pumpkin pie in a glass! A cocktail glass... 😉
Ingredients
2 oz vodka
1 ½ tsp half and half
2 Tbsp maple syrup
¾ tsp pumpkin spice
¼ tsp vanilla extract
2 Tbsp pumpkin puree
2 Tbsp sugar
Instructions
Combine sugar and ½ tsp of the pumpkin pie spice on a flat plate. Rim two martini glasses with the spice sugar.
Combine vodka, half and half, maple syrup, ¼ tsp pumpkin spice, vanilla extract, and pumpkin puree in a shaker filled with ice. Shake thoroughly and strain into rimmed martini glasses.