Bite-Sized Baked Bacon Brie Pockets are the ideal holiday appetizer, elevating baked brie to a whole new level. With Wright® Brand Bacon, honey, and thyme, you get sweet, savory, and herbaceous all in one bite. It's a fun way to make a traditional appetizer into something hand-held, plus they can be frozen and baked later!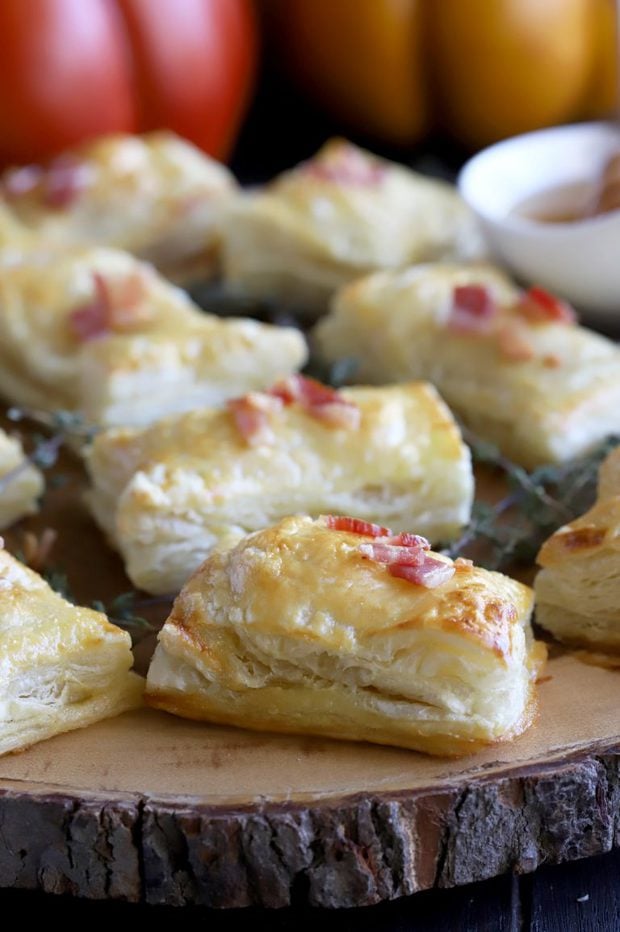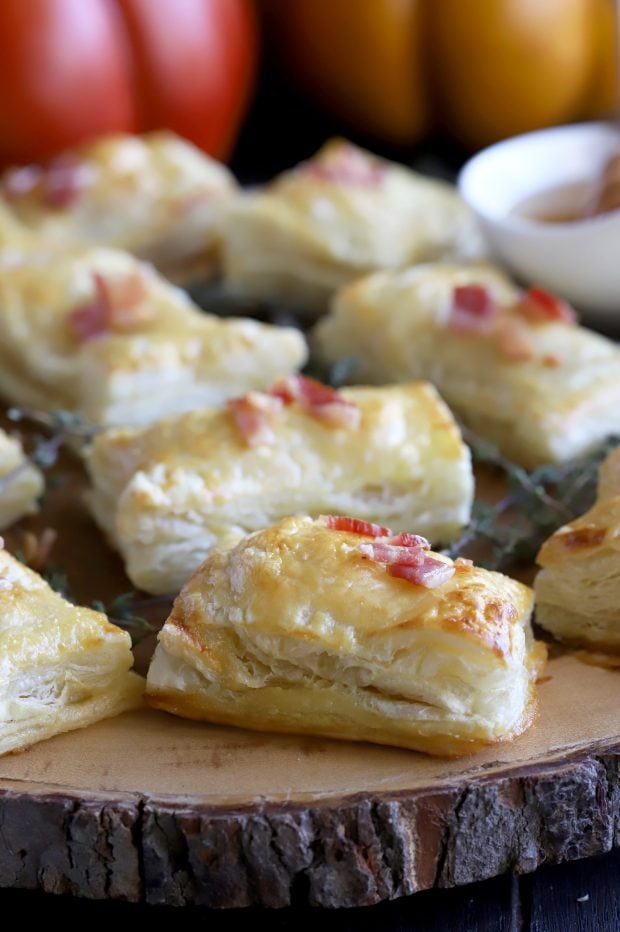 This post has been sponsored by Tyson Foods, Inc. All thoughts and opinions are my own.
The holidays are in full swing and I am so freaking excited. That means spending extra time with family, cooking until my feet are sore, indulging in all the treats, and so much more are right around the corner.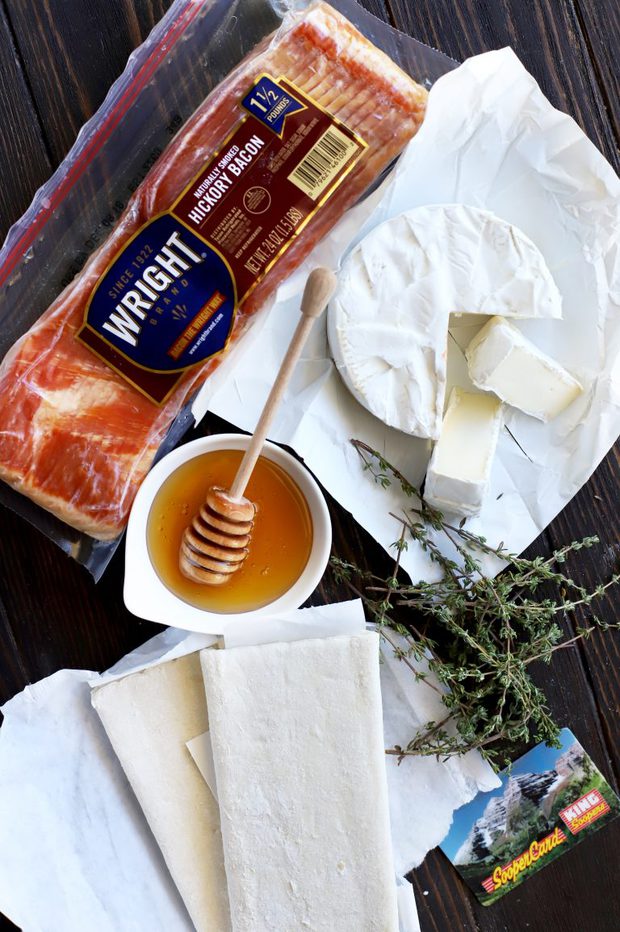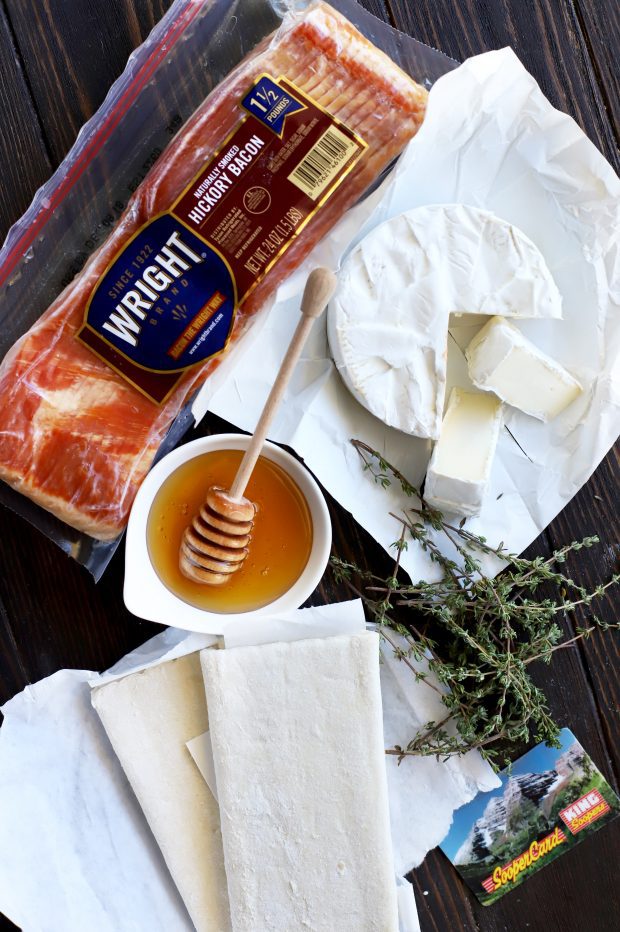 To get everything you need for this recipe, shop Tyson products now at Kroger!
There are so many opportunities to gather together this time of year, and that means you have multiple times to make memories that will last for years to come while gathered around the dinner table. That's why these cute little Bite-Sized Baked Bacon Brie Pockets are the ideal appetizer to serve up for your next gathering.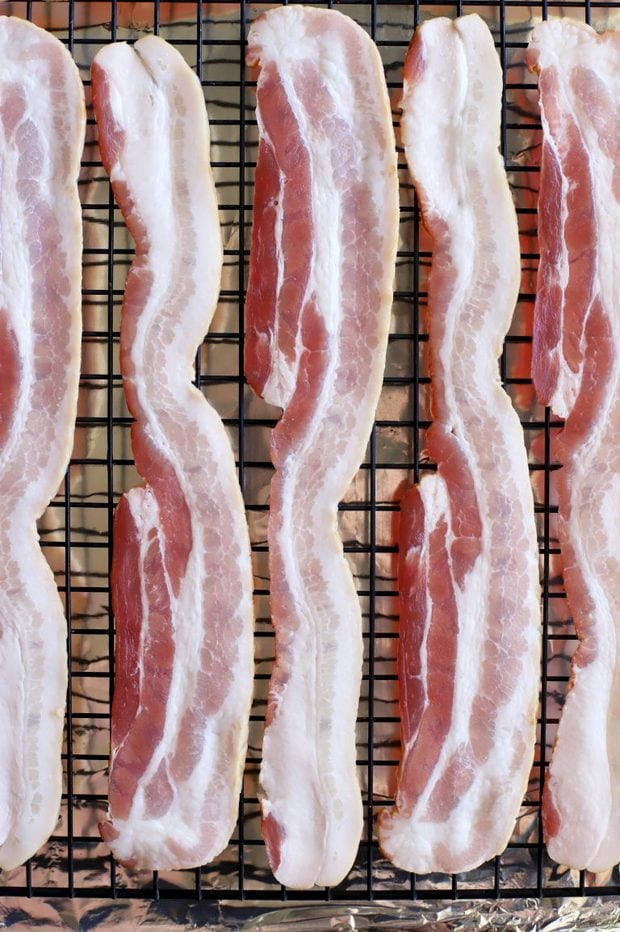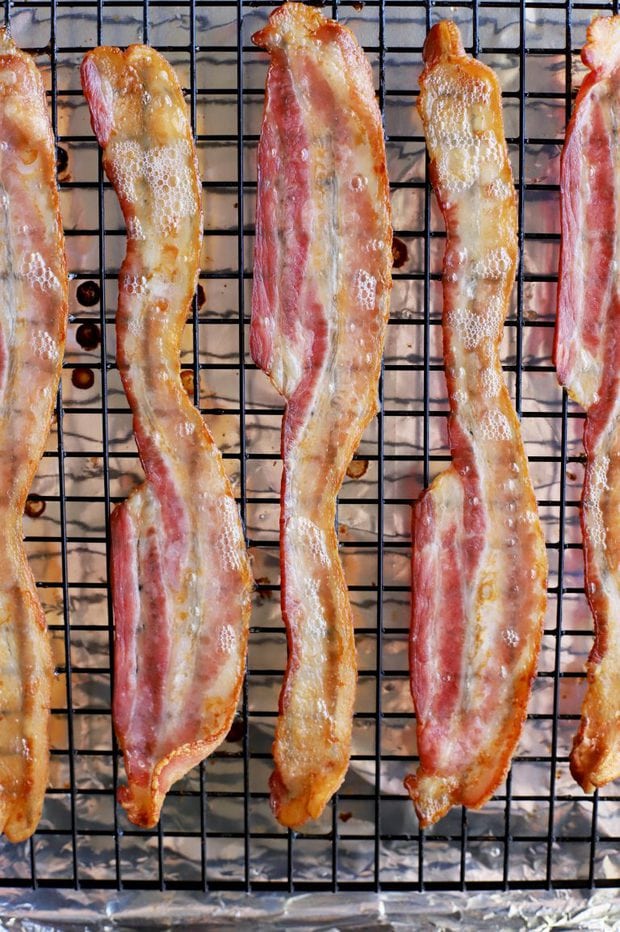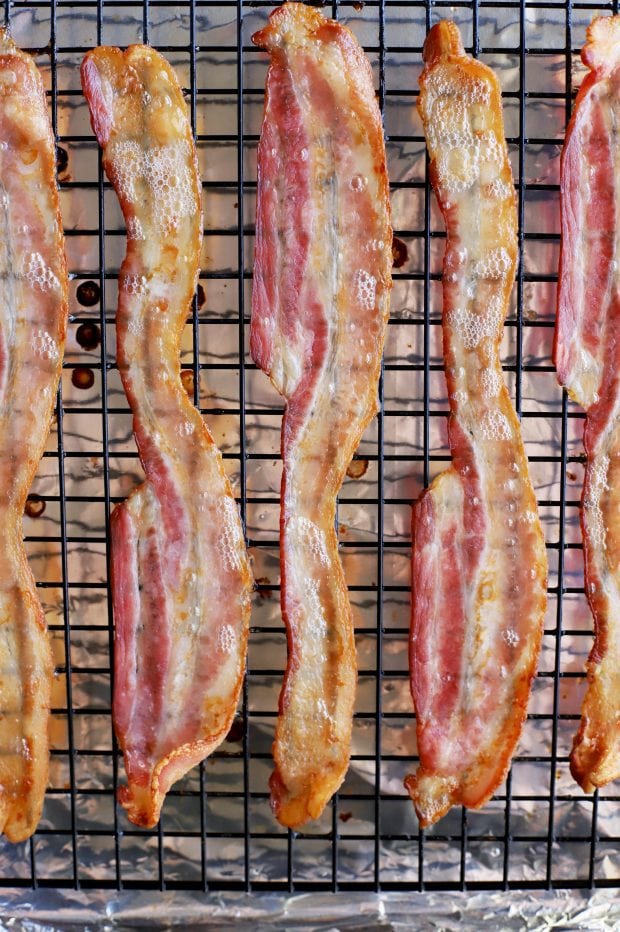 When it comes to holiday gatherings, it's all about using the best ingredients to make your festive dishes stand out. That's why I recently got hooked on Wright® Brand Bacon! The thick-cut, hand-trimmed, oh-so flavorful slices of pork come out juicy and perfectly crisp, making it a standout ingredient for whatever I'm cooking.
I don't know about you, but the smell of bacon always reminds me of family brunches. We used to gather every Sunday at my grandparents' house throughout my childhood. Uncles, aunts, cousins, siblings…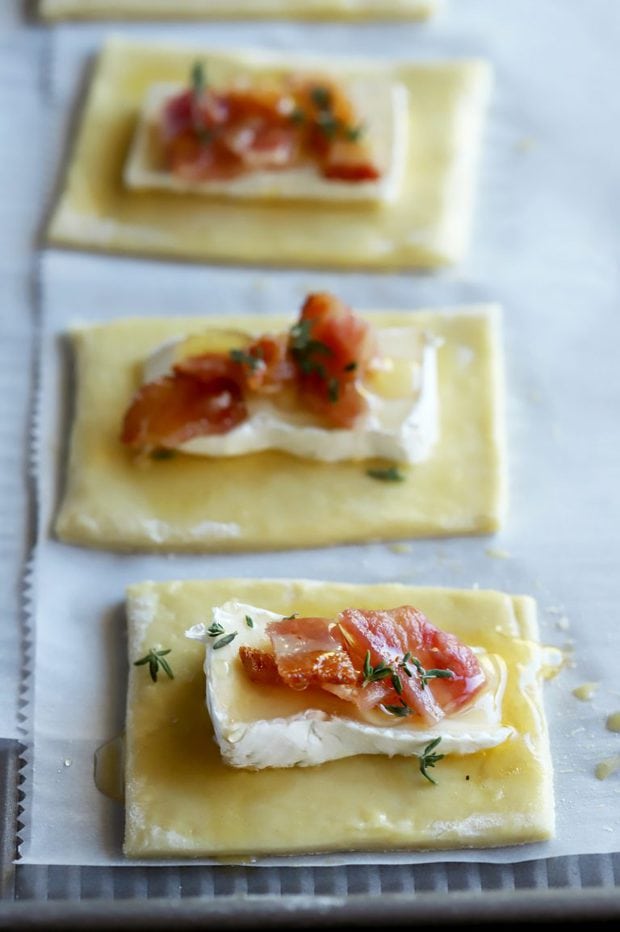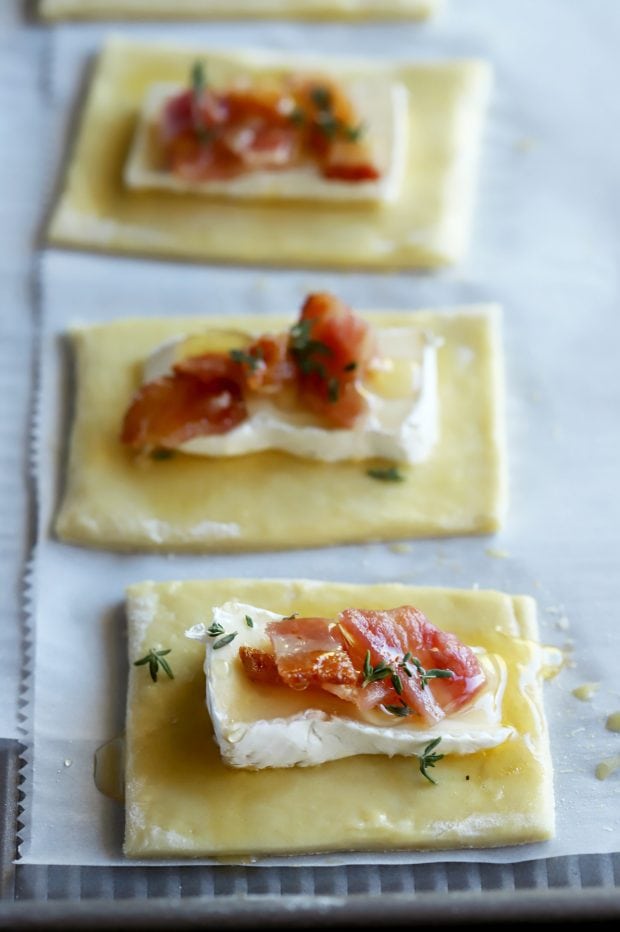 It was a house full of life, laughter, and plenty of bacon. One of my fondest memories is standing over the stove, crisping up bacon as I caught up with my family.
I know that not everyone has the opportunity to see their extended family every weekend. That is what makes the holidays so incredibly special.
When you have that Wright® Brand Bacon cooking on the stove or in the oven, the naturally smoked scent reminds you that it's easy to make those family moments count for the holidays.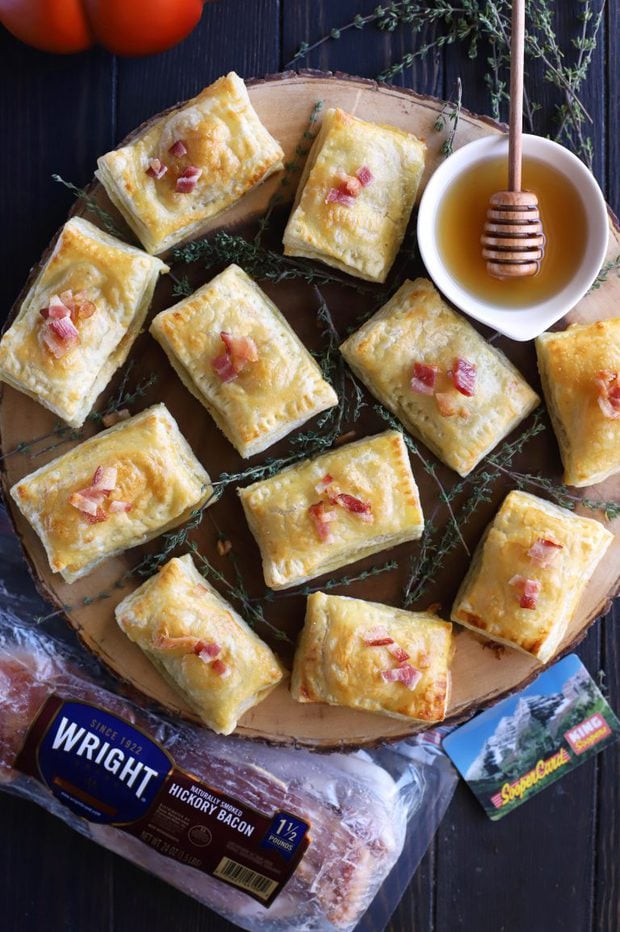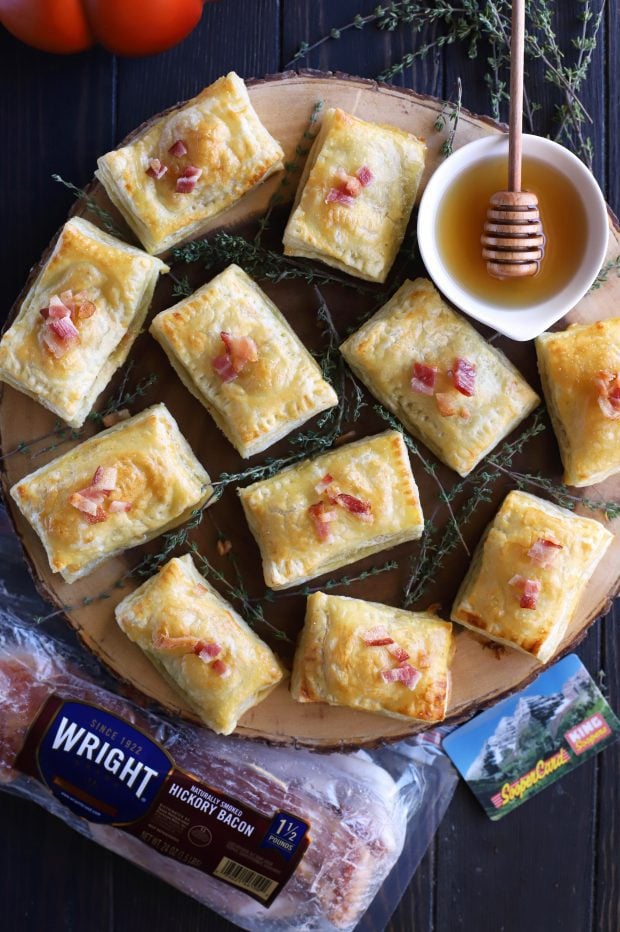 Let's face it, life is better with bacon. Isn't it?
I am sure most of you are familiar with baked brie as a holiday appetizer. It can be a bit much if you are having a smaller gathering or if your party is more of a cocktail gathering. It's not exactly entertaining-friendly when you are standing and holding a cocktail, trying to catch up with family and friends.
These bite-sized pockets elevate baked brie to a special appetizer that you can bring out for holiday parties or weeknight gatherings. You can even make them ahead of time to be frozen and bake at a later date.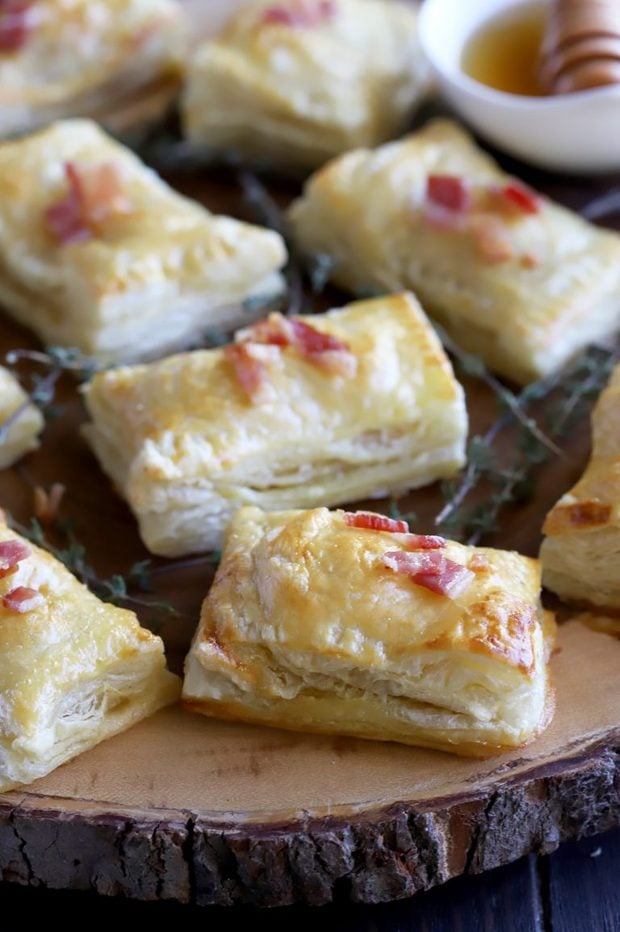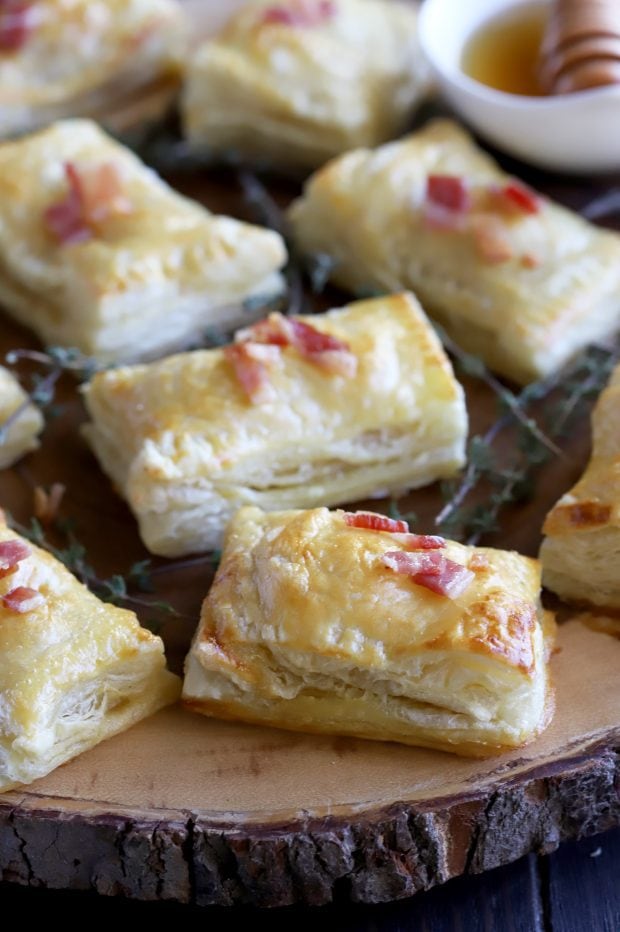 With bacon, brie, honey, and thyme in the baked puff pastry, you get warm, gooey, herbaceous, sweet, and savory in one perfect little pocket.
I get all my ingredients for this killer baked bacon brie pockets recipe, including Wright® Brand Bacon, at my local Kroger® family store (that's King Soopers for all you Colorado peeps!). The best part is you can feel extra good about your product purchase with Wright® Brand Bacon because Tyson Foods, Inc. will donate $1 to Feeding America® for every participating product sold.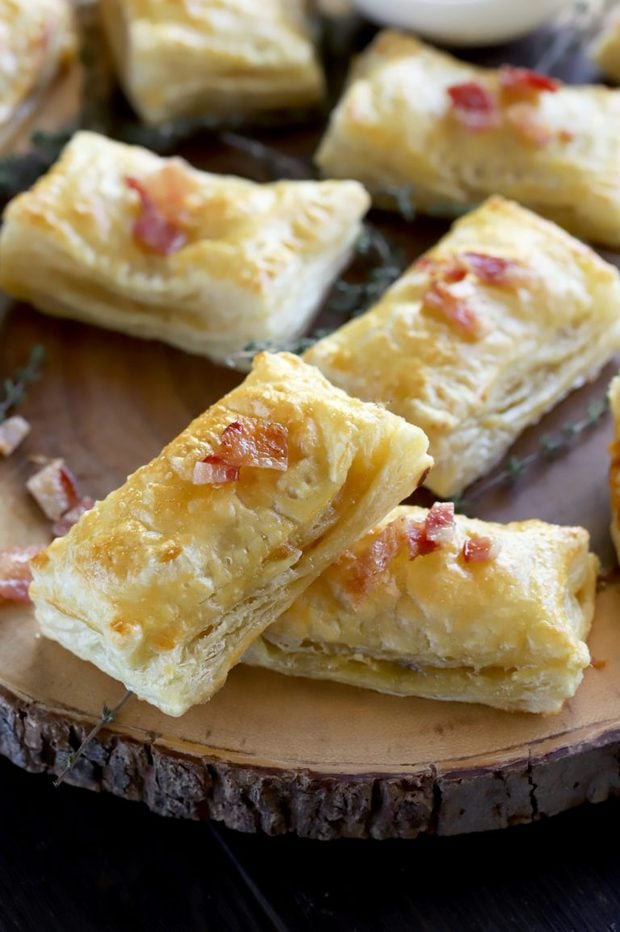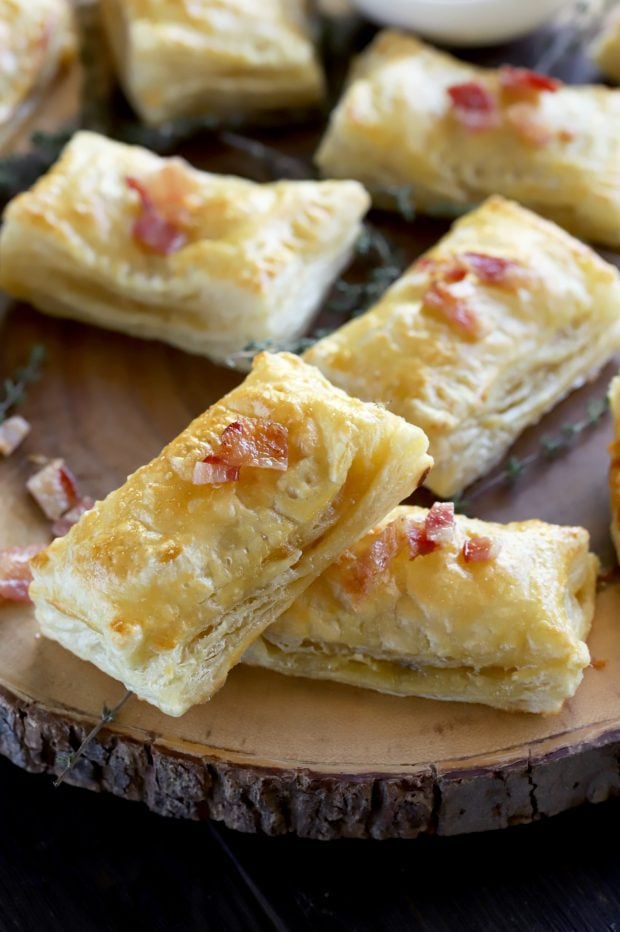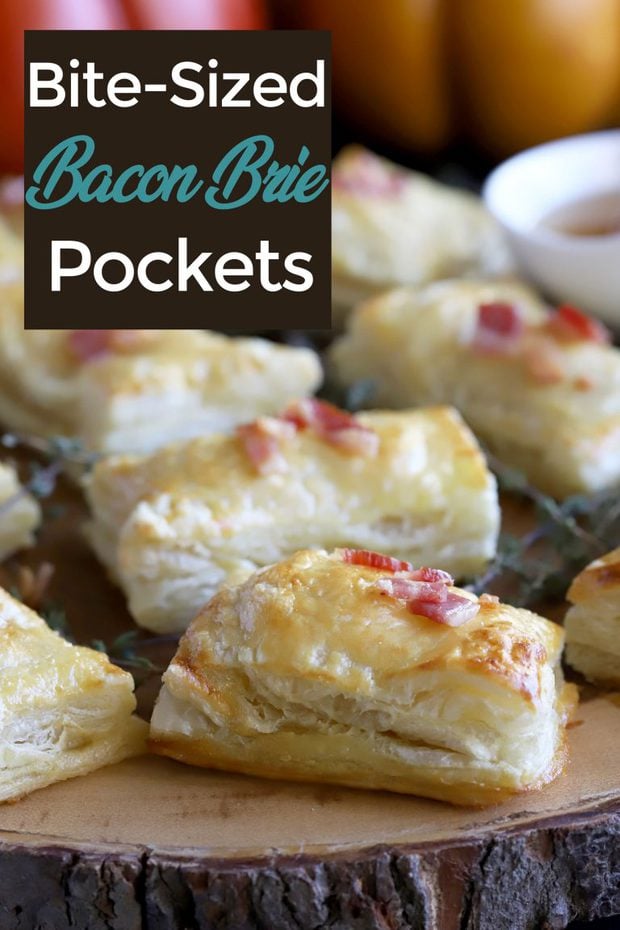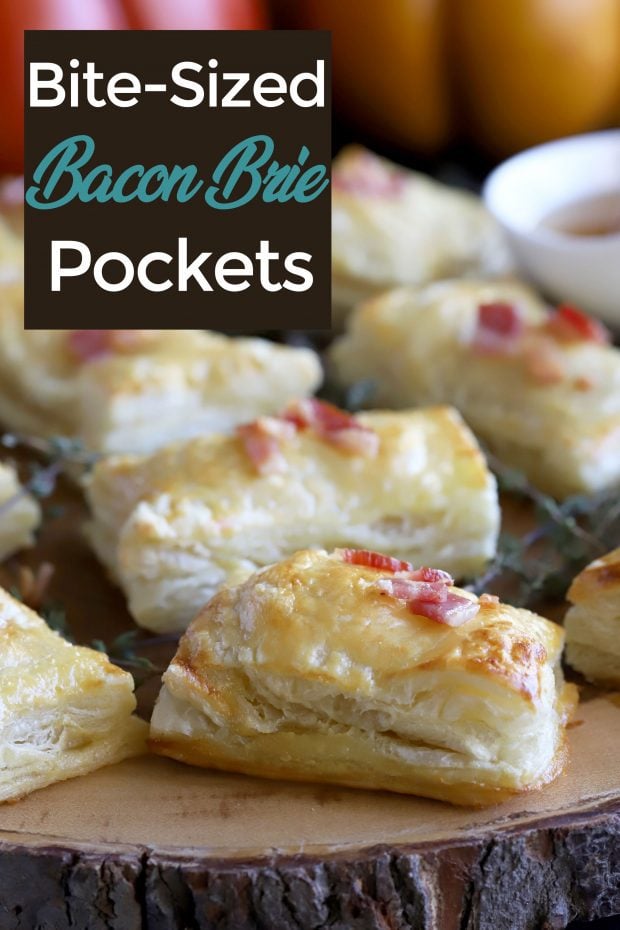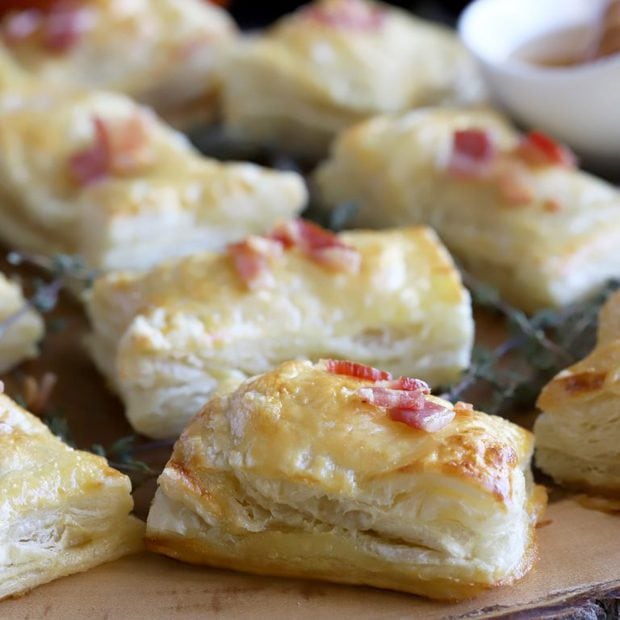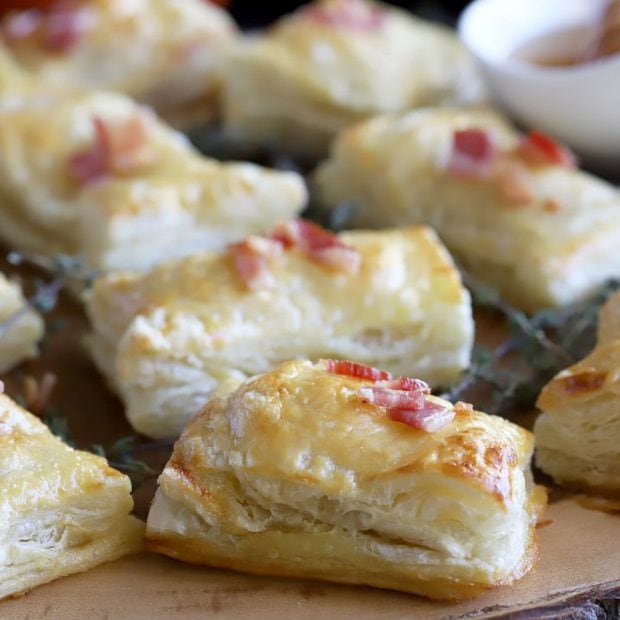 Bite-Sized Baked Bacon Brie Pockets
The ideal holiday appetizer that elevates baked brie to a whole new level, with BACON!
Ingredients
2 sheets puff pastry, thawed but still cold
1 large egg, beaten
1 tsp milk
1/2 wedge of brie (about 4 ounces), chilled
4 slices Hickory-Smoked Wright® Brand Bacon, cooked crispy and chopped
1/4 cup honey
2 tsp thyme leaves, chopped
Instructions
Preheat oven to 375˚F. Line a large baking sheet with parchment paper.
Cut the puff pastry into thirds along the creases using a pastry cutter or very sharp knife. Cut each panel into four pieces. You should end up with 24 little rectangles so you can make the 12 pockets.
In a small bowl, stir together egg and milk to make an egg wash. Brush 12 of the pastry rectangles with the egg wash. Place a small sliver of brie (including the rind) in the center of each of the egg-washed rectangles.
Top with about 1/2 tsp chopped bacon, 1/2 tsp honey, and a pinch of thyme leaves. Place another rectangle of puff pastry on top of each. Press down the edges gently, then seal with the tongs of a fork to crimp the edges together. Prick the tops lightly with a fork.
Place brie pockets on the prepared baking sheet. Brush the tops with the egg wash. Bake for 12 to 15 minutes until they are golden brown. Remove from the oven and cool for a few minutes on the baking sheet before serving immediately.