Thanksgiving
Thanksgiving is THE food holiday and we take that seriously around here. Plan out your entire Thanksgiving menu with recipes for appetizers, cocktails, desserts, and, of course, the main event – the turkey. If you need a little extra help, don't forget to check out my resources like my Thanksgiving Q&A and this list of Thanksgiving essentials for the kitchen!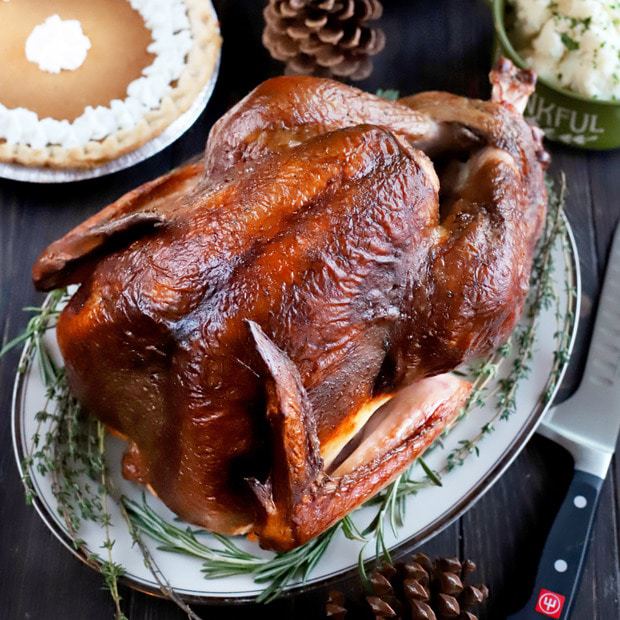 Smoked Beer Brined Turkey
Smoked Beer Brined Turkey is hands down the best way to cook your bird for Thanksgiving. This is my super secret most flavorful brine recipe that gives you the juiciest bird EVER. You smoke it low and slow, getting that perfect crispy skin on the outside. Literally the best turkey I've ever made.
most popular