Peach Sangria
I'm warning you now, I am in a deeeeeeep peach obsession right now. Like, real bad.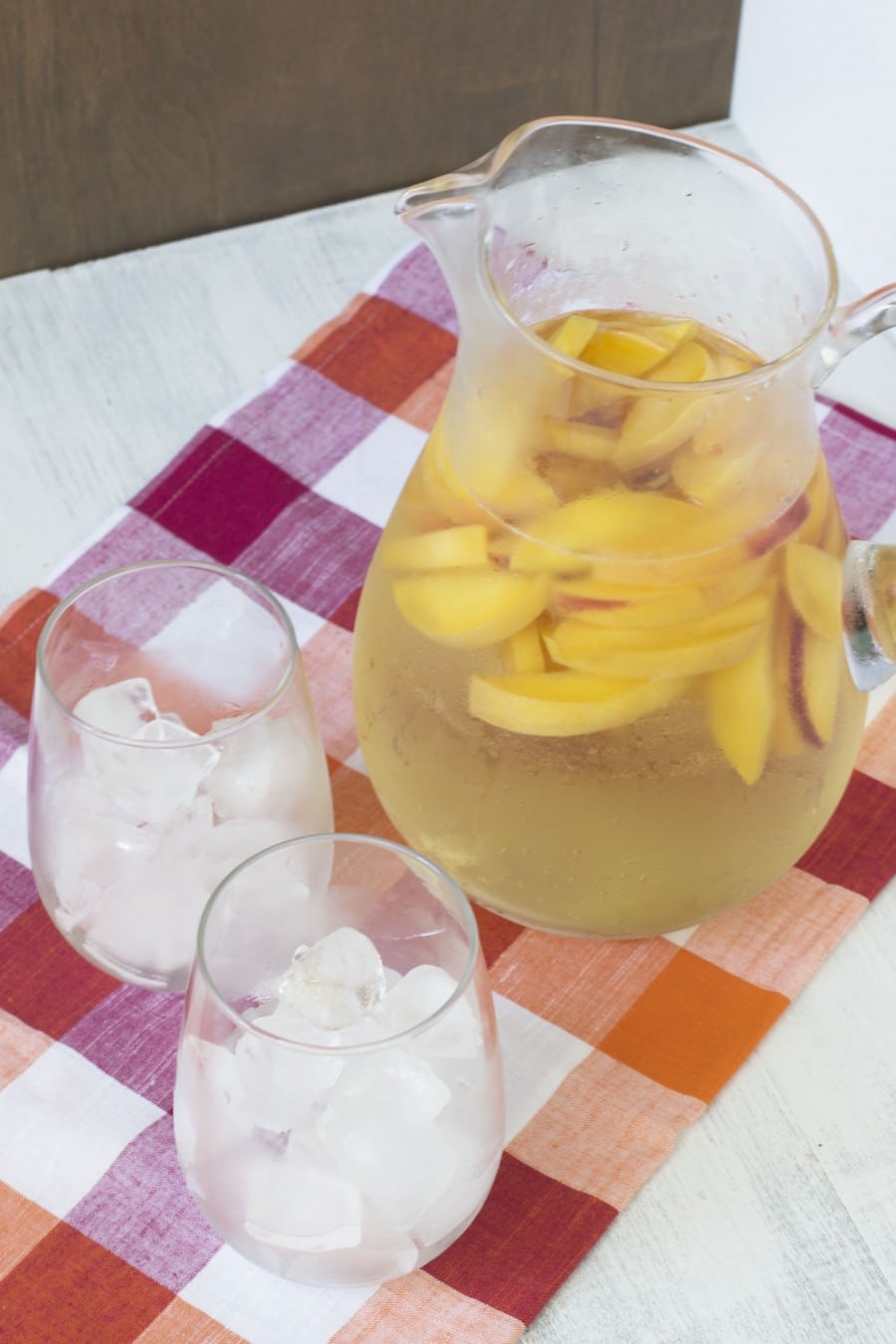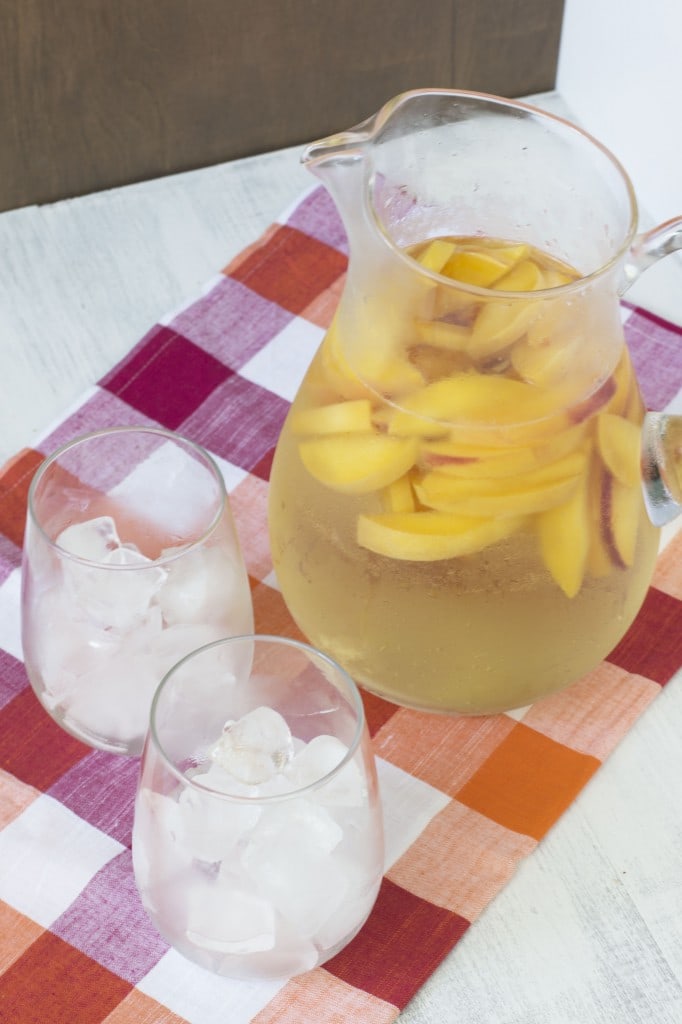 You'll see a few peach recipes from me this month (because when I obsess, I take it waaaaaay farther than I should). Don't worry, it won't be every day, but they are coming so…. get excited!
A bright and bubbly glass of this sangria served over ice cold water is exactly what I need when I have had a plethora of grueling I've-lost-track-of-how-many days. Cold, crisp, and just the right amount of sweetness to not make me feel like I am drinking dessert before I eat dinner.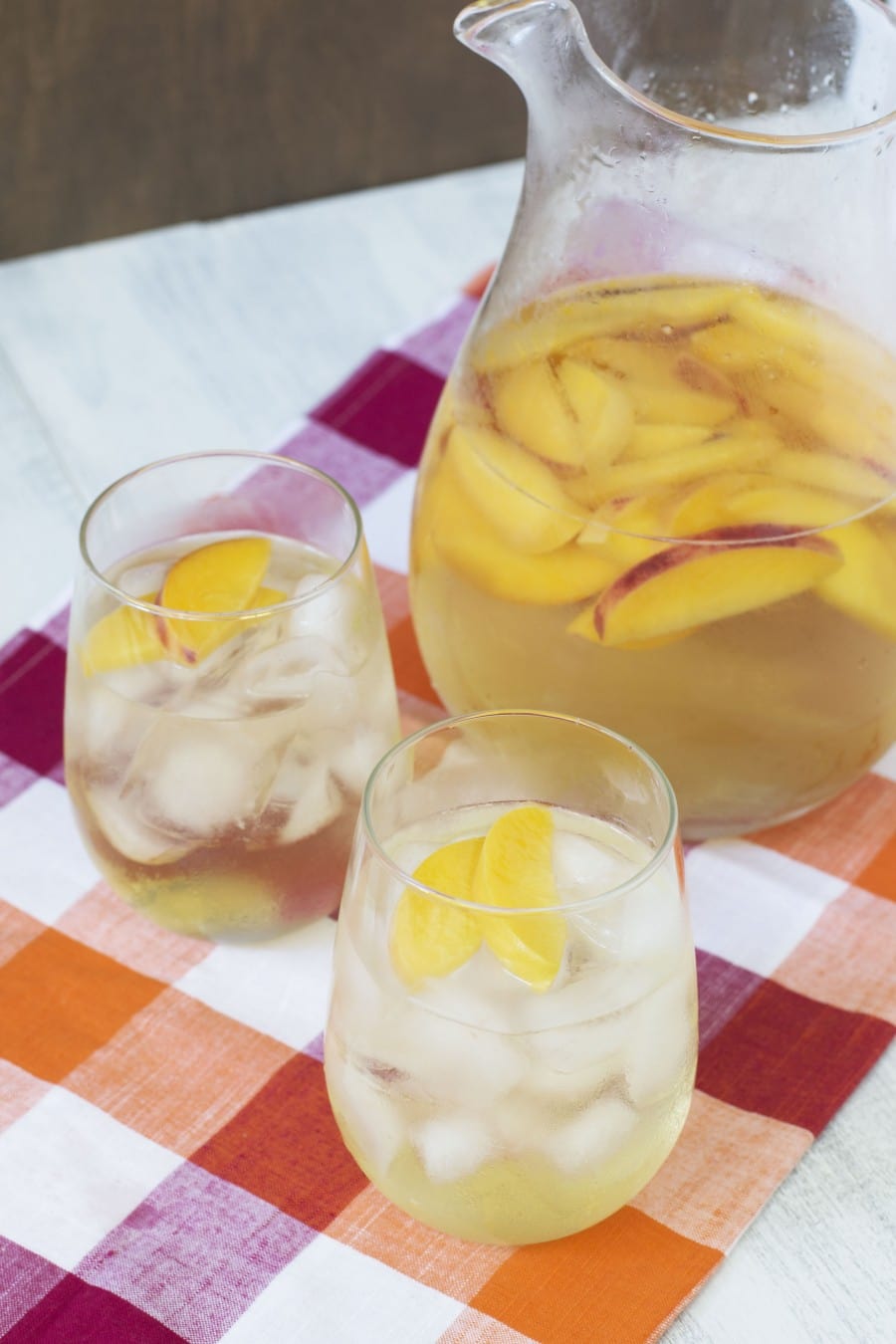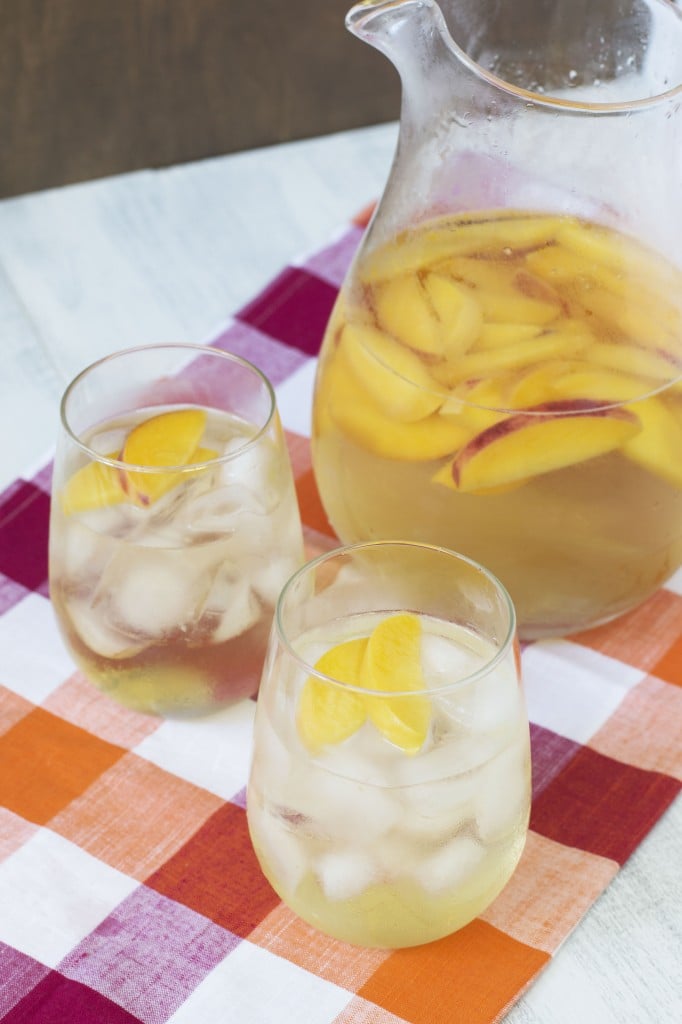 Is anyone else out there experiencing an intensely busy few weeks recently? I feel like everyone I talk to is in the middle of a storm of work and ridiculously packed schedules. Thank goodness others are going through it, because if it was just me, I would flip out and no one would get it. Everyone around me seems to be right in the thick of it with me though, so when I sigh and say "I am so sorry, I don't even know how to function right now", they just smile with relief and say "me either!" Then comes the huge wave of relief and I can sit back and attempt to not stress about one more thing.
If only commiserating with others would completely lift the intense stress and exhaustion altogether…. Wouldn't that be something?
After reading that short brain dump, I am sure the fact that I am sharing sangria with you today is no huge surprise!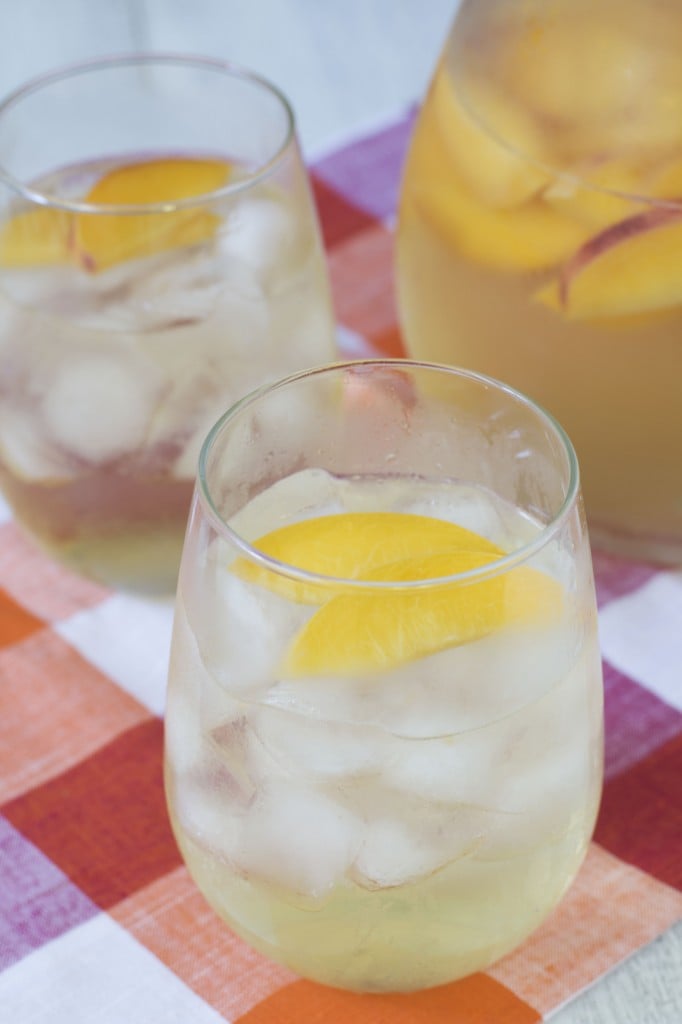 It's the perfect drink to de-stress and remember that despite the crazy chaos, it's not all that bad. Oh yes, you bet your cute butt there's a light at the end of this tunnel. It might seem miles away, but with every sip of this sangria, it gets that much closer.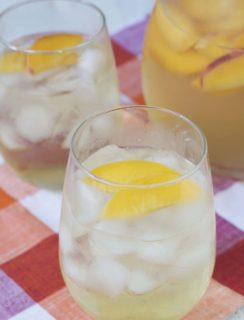 Peach Sangria
Yield: Serves 4
Prep Time:2 minutes
Total Time:6 hours 2 minutes
Sangria packed with fresh peach flavor - perfect for peach season!
Ingredients:
3 white peaches, peeled and sliced
1 bottle Riesling
1/3 cup peach schnapps
1 bottle Moscato
Ice
Directions:
Combine the sliced peaches, Riesling, and peach schnapps in a large pitcher. Let it sit in the refrigerator for at least 6 to 8 hours, ideally overnight.
Add the Moscato to the pitcher and stir. Serve cold over ice.