Please note this post contains affiliate links.
If you are prepping for the holidays, one of the biggest tips I have is to make sure all your Thanksgiving essentials are in order! I'm sharing all my favorite kitchen tools below.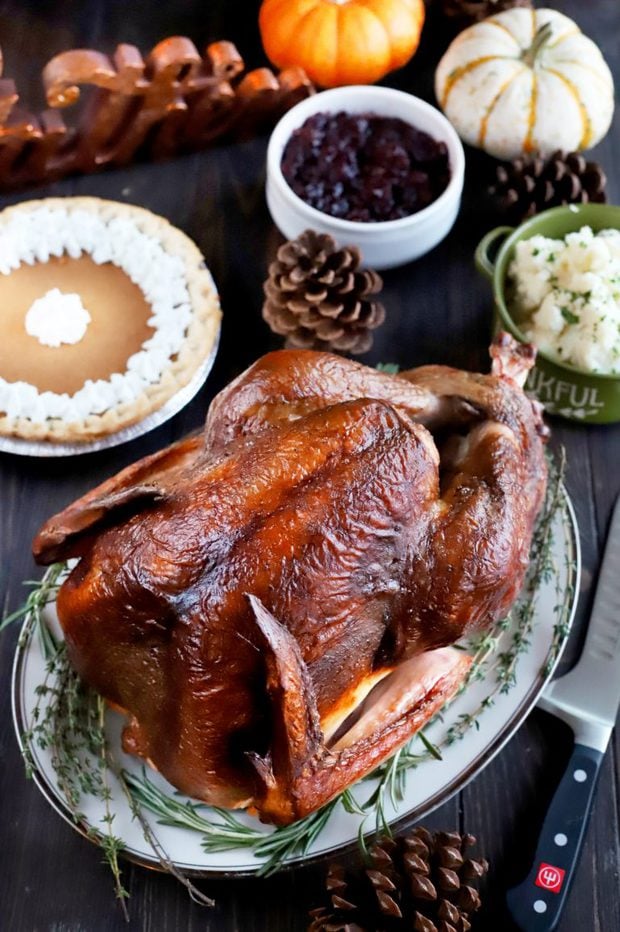 This Thanksgiving is going to be a bit different from the rest…
It might not be as big as usual, or as fancy as it was last year, but that doesn't mean that you'll be skimping on the food!
When it comes to prepping for the holidays, it's all about starting with the basics in my kitchen. That means taking an inventory of my kitchen tools to start with.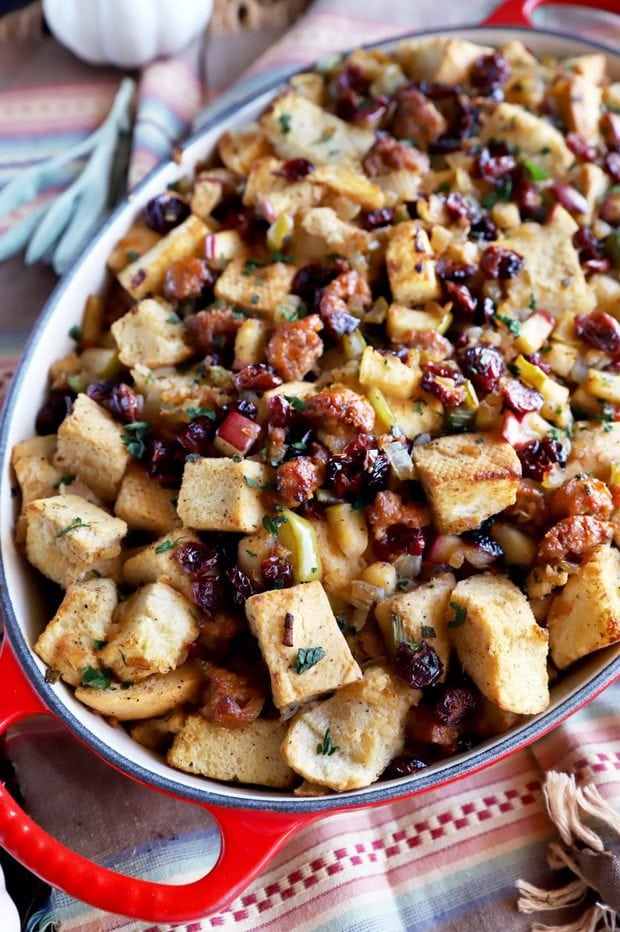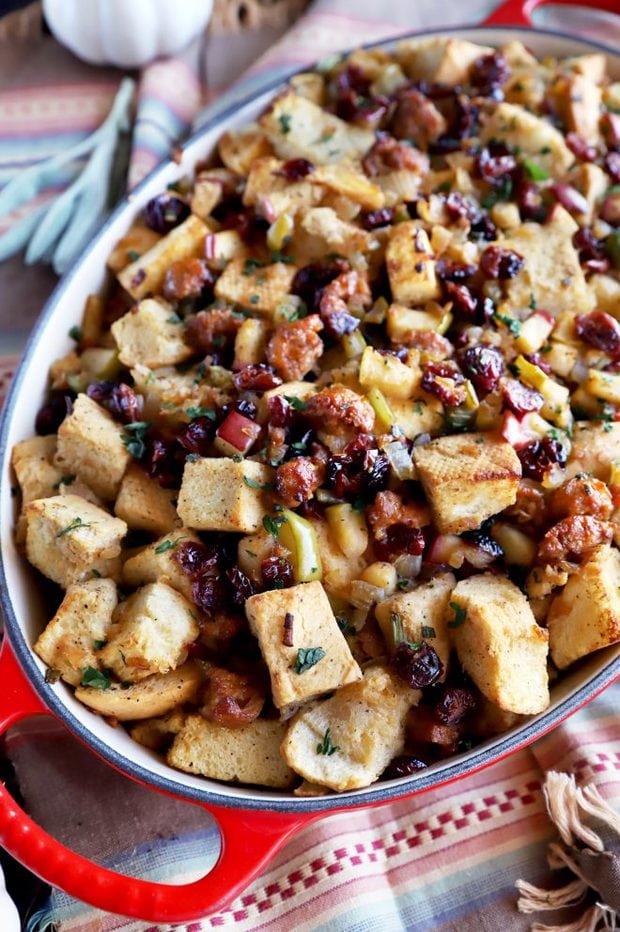 How long has it been since you went through your kitchen tools?
A bit of time, right?
Now is the time to look through everything, figure out what you need, and start getting your Thanksgiving essentials together.
This is where your success lies for your Thanksgiving Day cooking, trust me! You don't want to be left searching for something minutes before cooking (or while you cook… it's happened to me before…) and realize you don't have it.
my Thanksgiving essentials for the kitchen
This is the ultimate list of everything that I simply can't live without on turkey day (and the days of prep leading up to it!). I've used these items and they are ones that you can rely (without the giant sticker shock, I promise!).
roasting pan. You can either go with a stainless roasting pan or, if you aren't into the shiny look, a nonstick roasting pan.
kitchen twine. Must have for trussing and it's handy to have in the kitchen at all times.
meat thermometer. A must to make sure your turkey comes out perfectly!
turkey platter. This is the one item I have that doesn't really get used throughout the rest of the year unless I'm making turkey for Christmas. It might be an indulgence to some, but it's a tradition to have a turkey platter in my family (and one that I love!).
carving board. AKA a giant cutting board. Definitely get one that has grooves around the edge to catch juices and avoid making a giant mess.
mixing bowls. You will need several of these for all the various recipes you have planned.
whisk. Obviously.
a really good knife set. I can't emphasize more how important a good set of knives are. It makes everything easier!
pot holders. Especially the high quality ones. Check your old ones for signs of wear because there's nothing worse than getting burned through one (it's happened to me several times…).
measuring cups and measuring spoons.
Instant Pot Ultra. There are so many Thanksgiving recipes you can make in the IP, including my Instant Pot Mashed Potatoes with Roasted Garlic and Parmesan.
potato masher. This is so much easier than a ricer in my opinion.
saucepan or cast iron saucepan. You'll need several of these for all the recipes.
stockpot. Great for boiling potatoes! You can also use a large pot for brining your turkey or turkey breast. Don't forget the turkey brine recipe!
colander. Again, for the potatoes.
marble rolling pin. Once I started with marble, I never went back.
marble pastry board. Ideal for rolling out all the pie crust!
biscuit cutter set. Perfect for biscuits like my pumpkin sage biscuits or even for cutting out cookies.
casserole dishes. For sausage stuffing, sweet potato casserole, and more.
silicone baking mat. I use these ALL the time, for baking and roasting veggies.
drink dispenser. To use for punches or big batch cocktails. Christmas Sangria is always a festive hit!
gravy boat. A must for pouring gravy without making a giant mess!
pie plate. I love that this one comes with a cover, just in case you are going to someone else's house or even delivering some sweet cheer to a friend.
everyday seasonal cookbook
With seasonal produce guides, recipes, and more, this cookbook is filled with seasonal food for every occasion.
Want to know more about what's in my kitchen? These are my top 10 kitchen essentials!