Please note this post contains affiliate links.
Discover mouthwatering pulled pork side dishes that perfectly complement the savory, tender meat! From zesty pasta salad to hearty potato recipes, you'll find a variety of irresistible accompaniments to serve alongside your pulled pork sandwiches. Explore our handpicked recipes and get ready to tantalize your taste buds!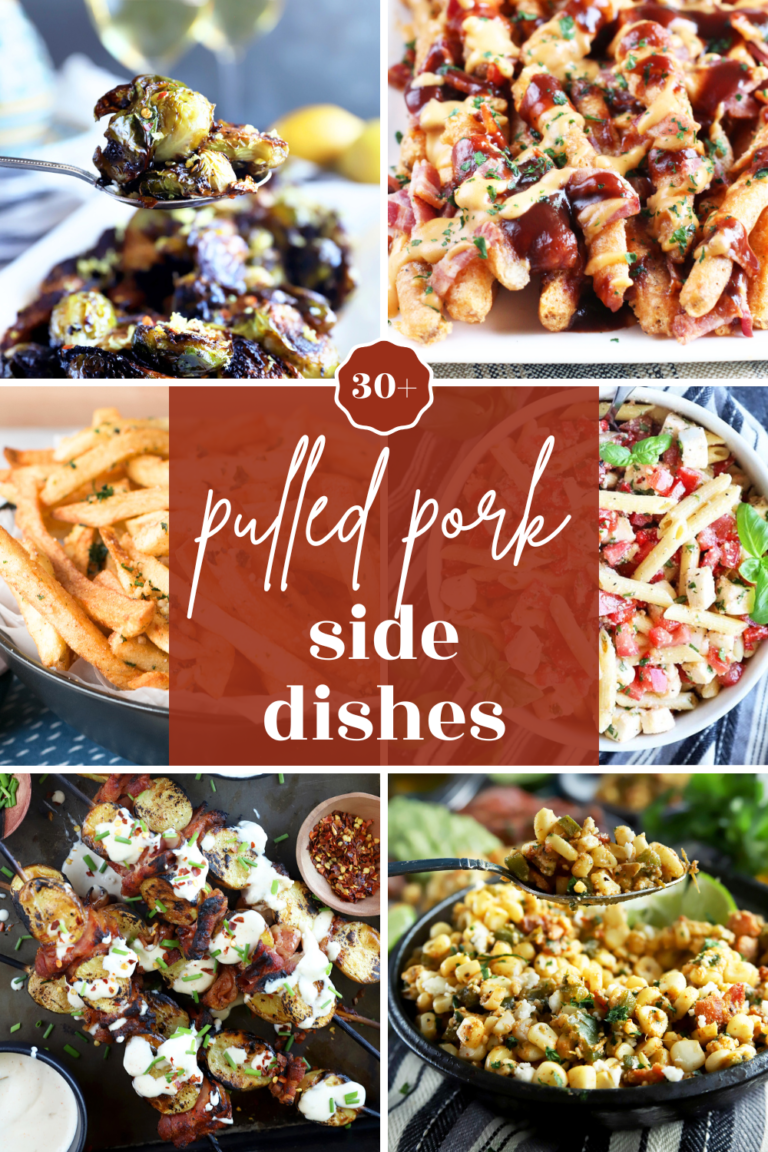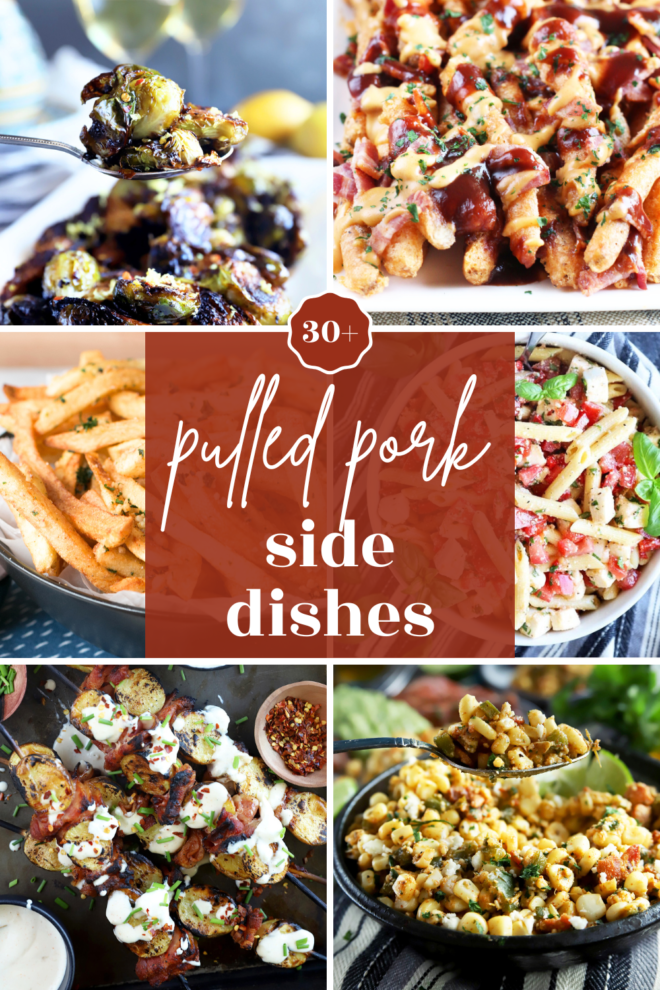 If I could make one main for the rest of my life and be happy, it would be pulled pork! I am absolutely obsessed with the juicy, tender meat. It can be eaten so many different ways, after all!
When it comes to sides to serve alongside a pulled pork sandwich, there are so many to choose from. I personally love a good pasta salad or potato salad, but corn salad, grilled vegetables, fries, and so many other recipes are perfect pairings!
We're rounding up our favorite sides in the list below, both here on the blog and also on some of my favorite recipe sites across the web.
the best pulled pork recipes
Of course, if you are searching for sides for pulled pork, I assume you may already have a pulled pork recipe that you plan to make. However, if you are still looking for that perfect pulled pork recipe, here are our two favorites:
Instant Pot pulled pork is the easiest way to make pulled pork in the shortest amount of time! The delicious homemade rub is what puts it over the top. You can serve it however you like!
Of course, if you are looking for the perfect pulled pork burger, look no further. This recipe makes succulent pulled pork to pile on soft brioche buns and top with pickles and fried onions!
You can also serve any of these sides with a pulled chicken burger if you prefer!
everyday seasonal cookbook
With seasonal produce guides, recipes, and more, this cookbook is filled with seasonal food for every occasion.
my must-haves for summer gatherings
When I think of summer gatherings, I think of grilling. Therefore, I would be amiss if I didn't recommend my favorite grill – a Traeger grill. I love a wood pellet grill because it allows you to grill AND smoke recipes so you get the best of both worlds. You can use so many different flavors of pellets too, but if you are unsure where to start, I recommend trying the Traeger grill signature pellets.
I also love to have a pitcher and plenty of cute cocktail glasses to serve up your favorite drinks. Coupe glasses, Aperol spritz glasses, these gatsby glasses, and more are budget-friendly options to pick up for hosting all summer long.
just one more thing…
Now that you have the sides and the main covered, let's think about cocktails and desserts! Here are some of my favorite cocktails to serve alongside pulled pork:
If you like a little bit of heat to your cocktail, a jalapeño mexican mule is an easy twist on the classic Moscow mule!
For a sweeter option to pair with savory hearty flavors, a big batch sweet tea mint julep punch is always a hit with a crowd.
A fresh cocktail with a tart twist is this margarita mexican mule that you could easily turn into a big batch drink if you prefer.
Finally, to close out the meal, check out these festive desserts that are easy to make ahead of time!
Need more inspiration? Check out my seasonal cooking section to select recipes that are made with produce that's in season right now!