Green Chile Cheddar Whole Wheat Biscuits are a cheesy flavorful biscuit with a spicy little kick at the end that'll change everything you thought you knew about biscuits. The rich wheat flour base and hatch green chiles are an exciting way to shake up a weeknight dinner or even a lazy Sunday brunch!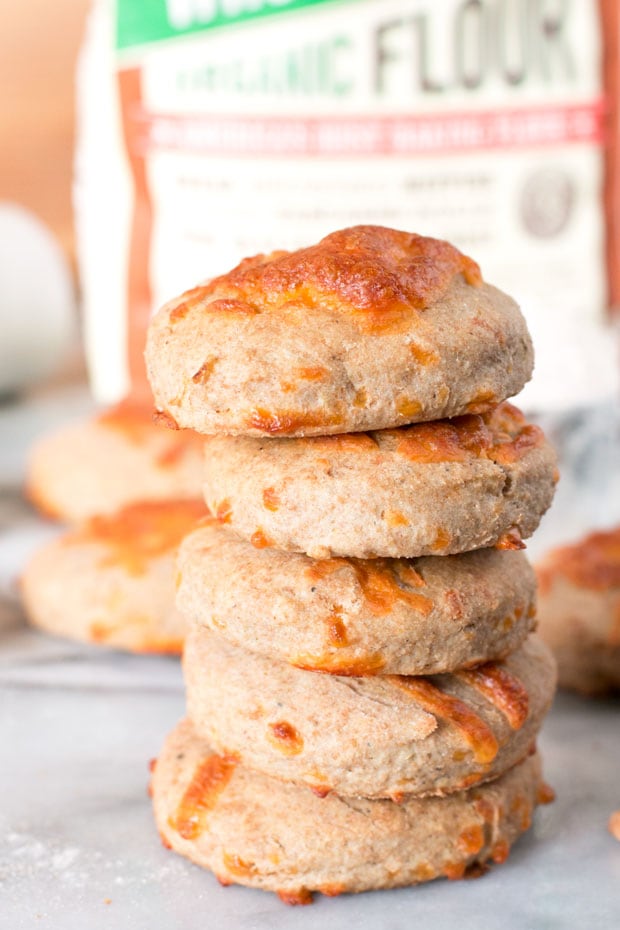 When I first starting blogging back in the day, I used to seriously LOVE making bread. Something about bringing the dough together with my hands, kneading it together, and rolling it out brought me such a profound sense of accomplishment (not to mention stress relief).
Last year I definitely didn't get into baking bread as much as I would have liked. I think I was just too busy trying everything new and exciting, I forgot about revisiting my favorite things to bake! That's why when Bob's Red Mill challenged me to make a recipe that reflected a New Year for me, I went straight for something fully carb-loaded and fresh from the oven.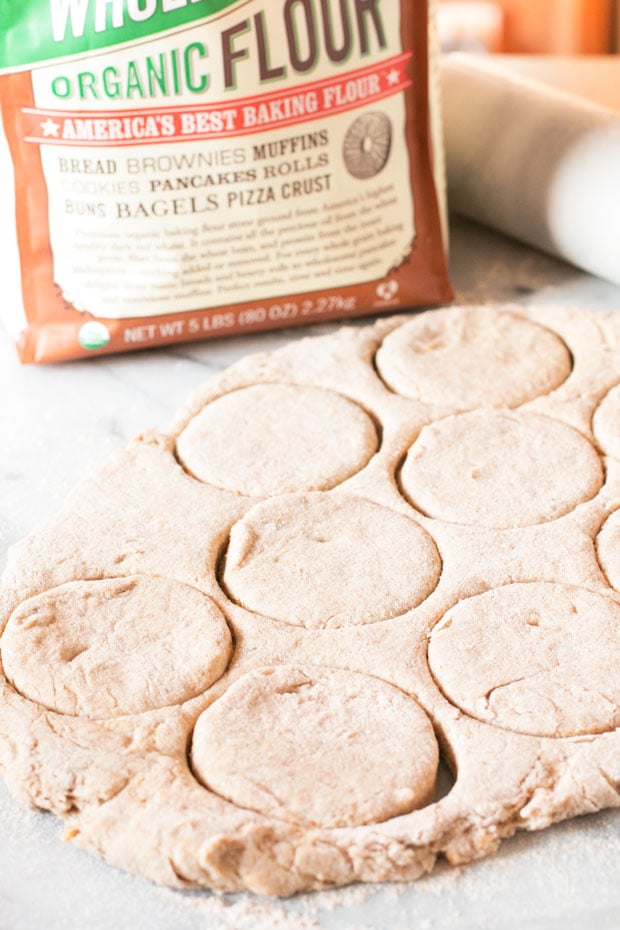 There are several magical elements in these green chile cheddar whole wheat biscuits. First, they are so unbelievably simple to make that you can whip them up in less than a half hour.
Like, WHOA. If that doesn't sell you right off the bat, I don't know what will.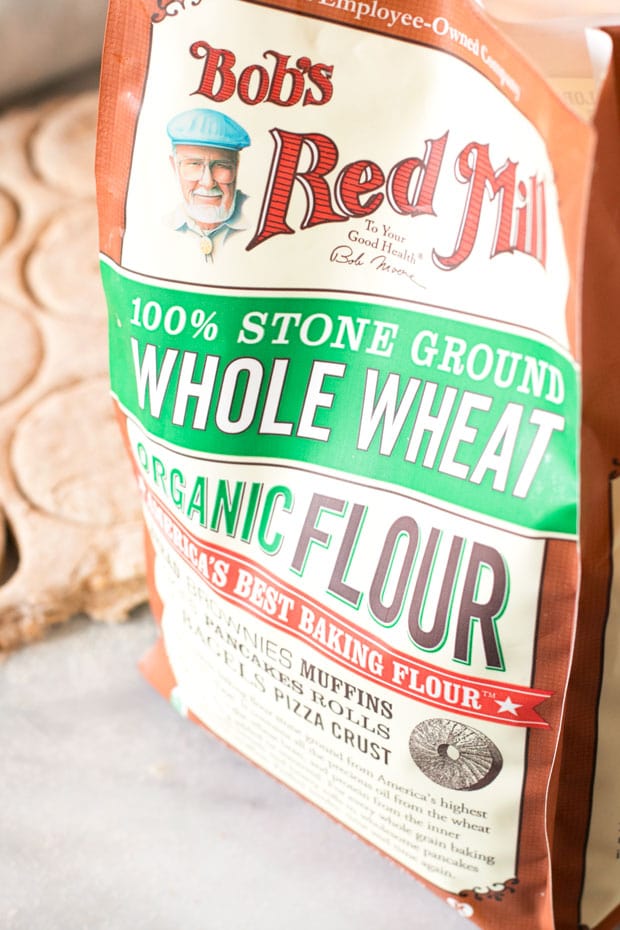 This makes them great for a last minute bread to go with dinner tonight! They also make a great snack, the perfect way to spice up your weekend eggs benedict (ditch those tired English muffins already!), and even a bun to make some sliders with (a spicy ground turkey slider for example… ahem, it's mind-blowing).
Second, the flavor in these biscuits is so. freaking. on. point.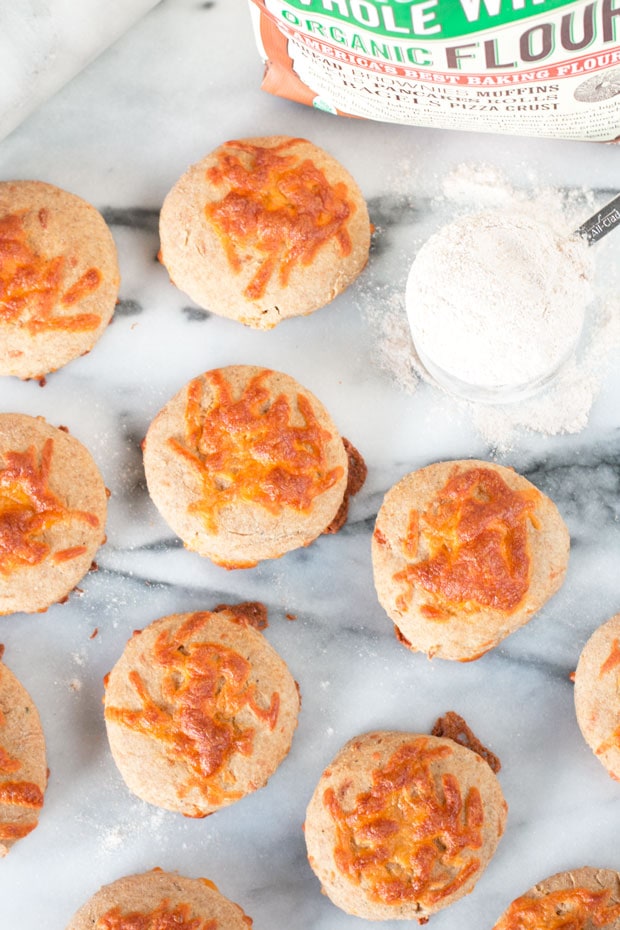 The spicy hatch green chile and cheddar combination is a classic that just screams Colorado to me! That's why the organic whole wheat flour is ideal to use in this biscuit. For this particular recipe, I used Bob's Red Mill Organic Whole Wheat Flour to bring out the rich and deep flavors in the biscuits. The whole wheat makes the biscuits taste even more rustic and authentic, like one of those recipes you would think took you hours and hours to perfect.
It even makes these biscuits a little more nutritious, so you can feel ok about shoveling three (or five… or ten…) in your mouth at any given time.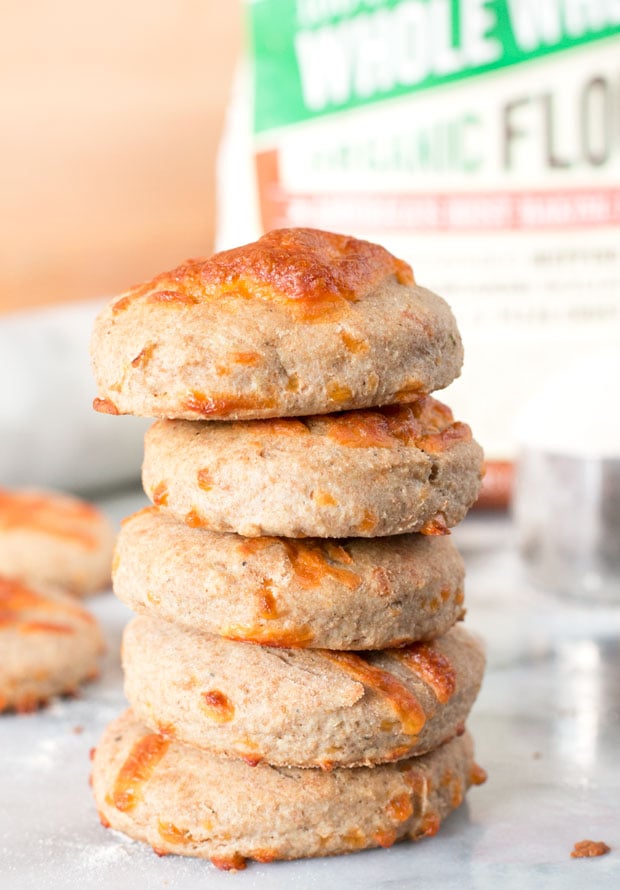 So whether your New Year's goals are to bake more, to have more nutritious recipes in you life, or to simply try to make your traditional eating habits a wee bit more healthy, you can't go wrong with this recipe!
And seriously, just try making some sliders with these biscuits.
Un-freaking-REAL.
Disclosure: I received free product and compensation from Bob's Red Mill as part of this post. As always, all opinions and recipe are my own. Thanks for supporting the brands that support Cake 'n Knife!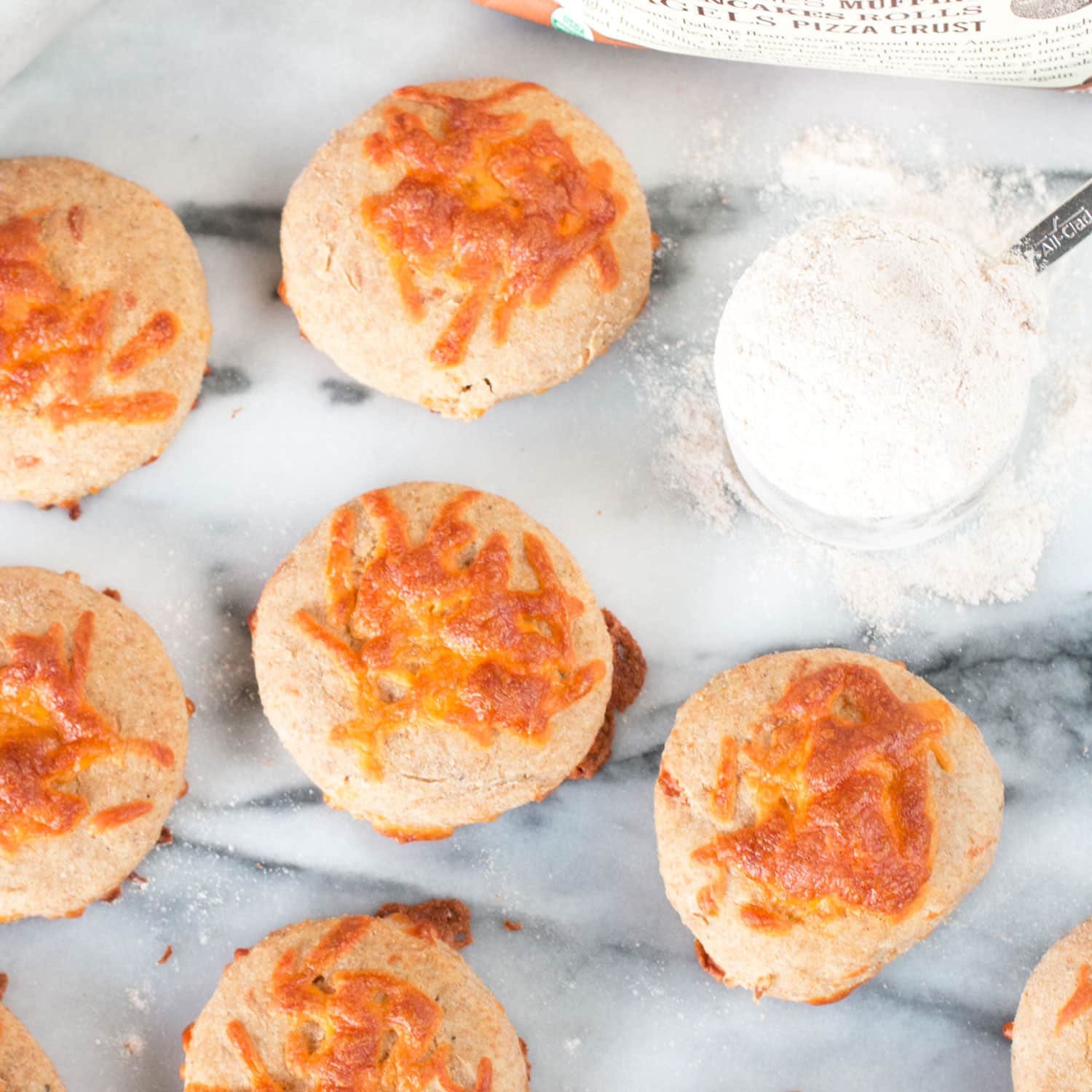 Green Chile Cheddar Whole Wheat Biscuits
Yield:
Makes approximately 1 1/2 dozen
So freaking flavorful and beyond easy to whip up for weekend brunch or to go with dinner tonight!
Ingredients
1 1/2 cups flour
1 1/2 tsp baking powder
2 Tbsp sugar
1/2 tsp salt
1/2 cup cheddar cheese + more for sprinkling
1/2 cup hatch green chile salsa
3/4 cup heavy cream
Instructions
Preheat oven to 425 degrees.
Sift the flour, baking powder, sugar and salt into a large bowl. Stir in 1/2 cup cheddar cheese.
Pour heavy cream and green chile salsa over the dry ingredients and mix together with your hands until it comes together in a large bowl. Roll out dough on a clean, floured surface until approximately 1/2" thick. Cut the dough into circles, approximately 2" in diameter, with a biscuit cutter.
Add the biscuit rounds to a greased baking sheet and bake for 15 minutes, until golden brown.
Pin this Green Chile Cheddar Whole Wheat Biscuits recipe for later!