Avocado Caprese Panzanella Salad
Avocado Caprese Panzanella Salad is full of different textures and flavors to keep your taste buds satisfied, without realizing just how healthy this meal is! The bacon, cheese and toasted bread paired with a lemon and peppery vinaigrette is pure salad heaven.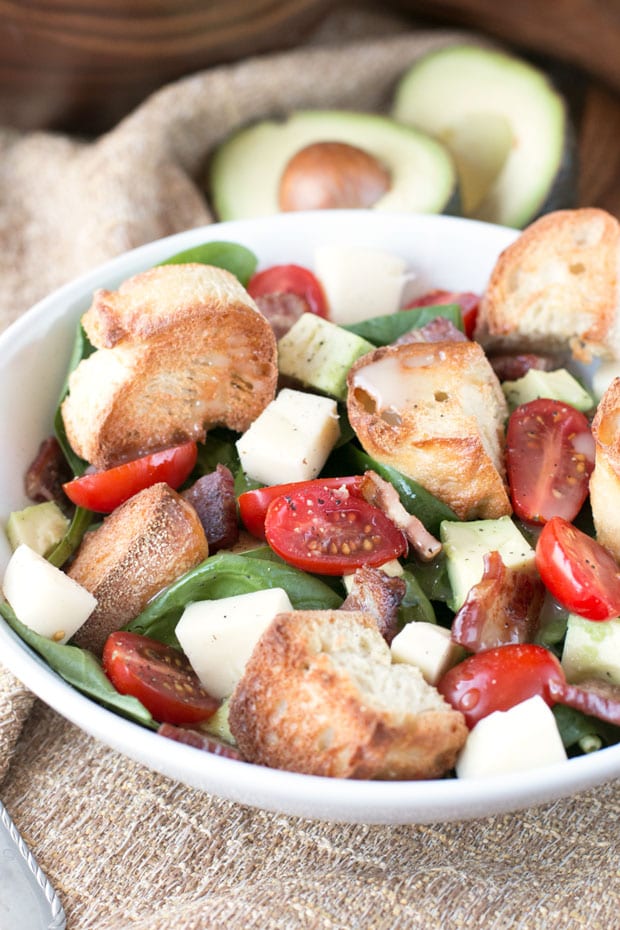 Making salads is a pretty rare occurrence for me. I tend to be one of those individuals who doesn't eat salad unless I seriously HAVE to eat salad.
Or unless the salad is seriously swoon worthy…
I love salads with a bunch of different textures and flavors in them. I tend to shy away from the Caesar salads and the plain old side salads that are only differentiated by the dressings that are put on them.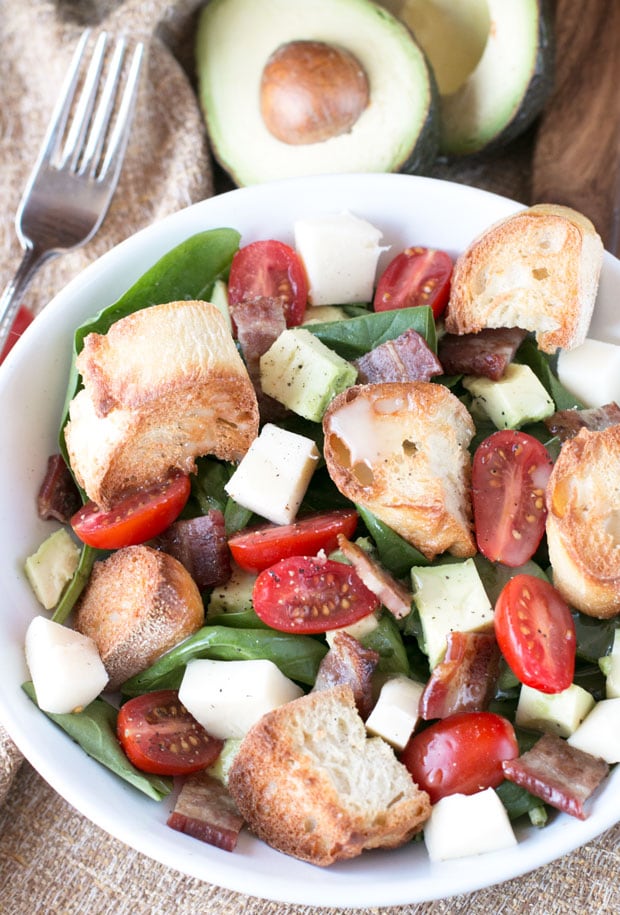 This salad is anything but ordinary. Each bite of this salad is literally a party in your mouth.
I am sure you aren't surprised that the salad I busted out for this healthier season is one that has bread in it. There's also bacon. And some mozzarella cheese for good measure.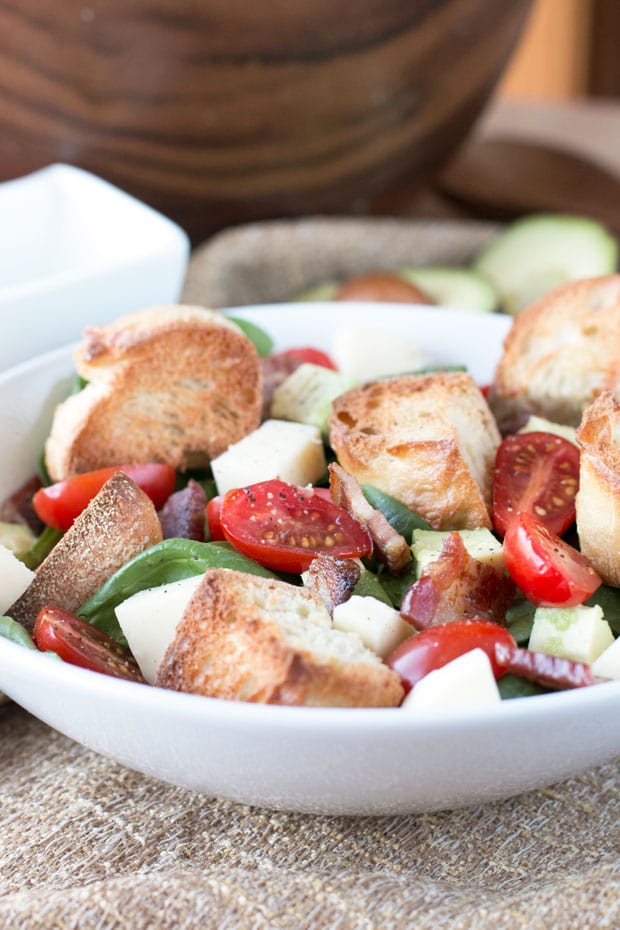 I might be trying to detox after an epic holiday season of intense eating, but I am not going to give up three of my main five food groups…
Hey, I'm just trying to be realistic about my goals! You can't judge me for that, now can you?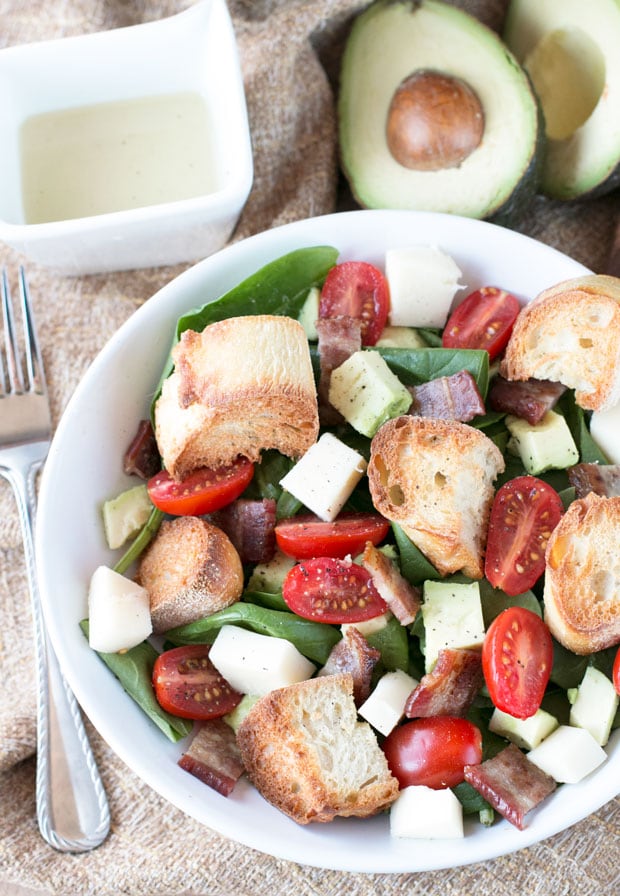 There is a fun brightness in this salad that balances out the richness of the bacon, bread and cheese loaded up in this giant bowl of goodness. I love the peppery bite of the dressing because it brings out the creaminess of the avocado even more than you expect it will.
You have crunchy and creamy, tart and savory, as well as rich and light, all bundled up into a salad that is pretty darn hard to turn away from.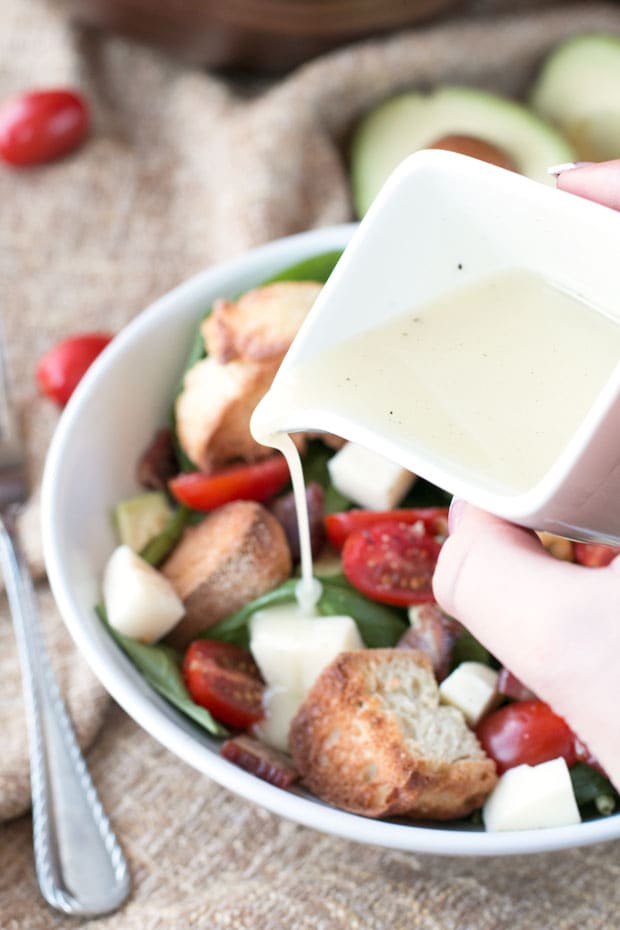 So come jump on the healthy train… at least for a minute!