Last Minute Christmas Recipes Roundup is your go-to guide for last minute recipes for whatever festivities you have coming up this weekend! From appetizers to desserts, booze to help you survive your family to last minute food gifts, you will be able to find something to make this stressful season MUCH easier.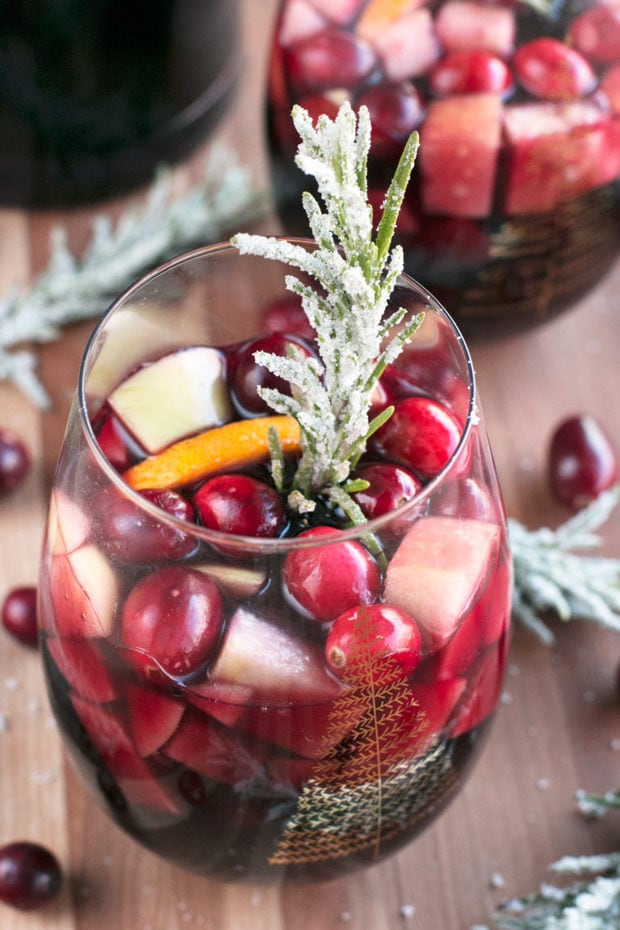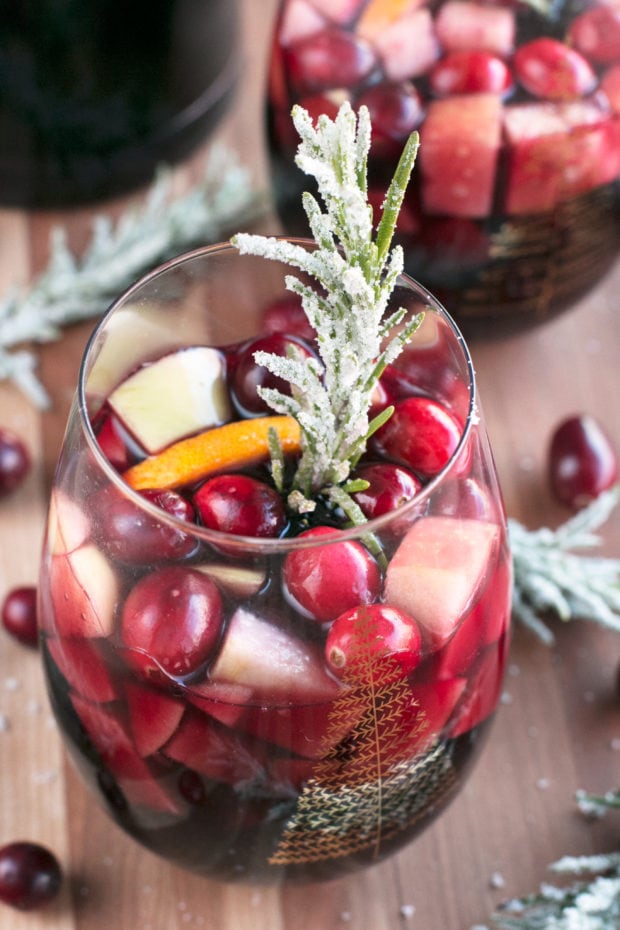 As I sit here prepping my list for grocery shopping tomorrow and getting ready to host Christmas Eve for my family, I realized I wasn't as prepared as I thought I was! That got me to thinking and I realized a good "Merry Christmas" post this year would be giving you something you could actually use…
A guide to last minute appetizers, desserts, cocktails and gifts for your friends and family! Christmastime sneaks up on even the most organized folks out there, so we are all scrambling the few days leading up to the holiday. There's presents to wrap, main courses to prepare, groceries to buy and so much more.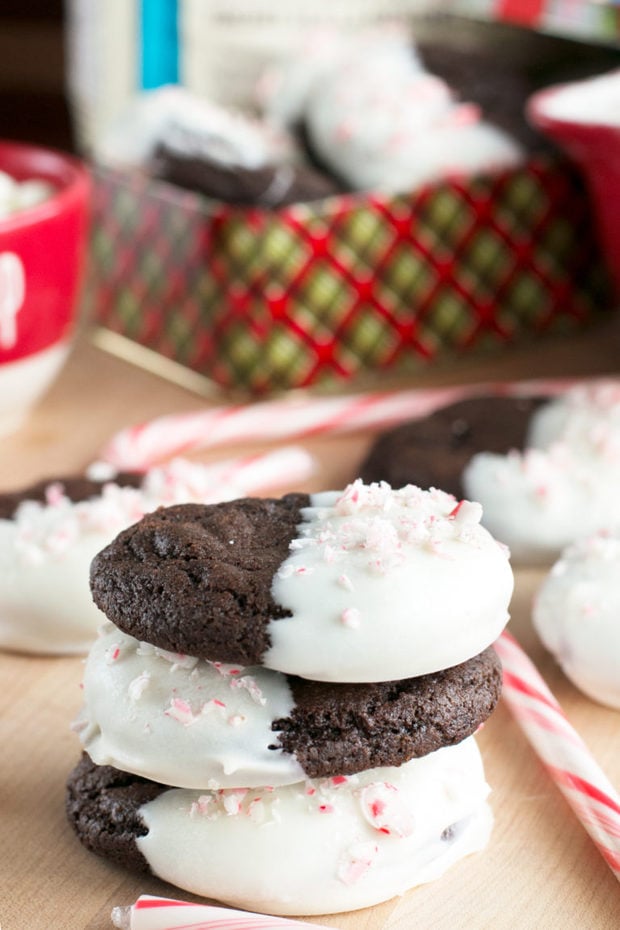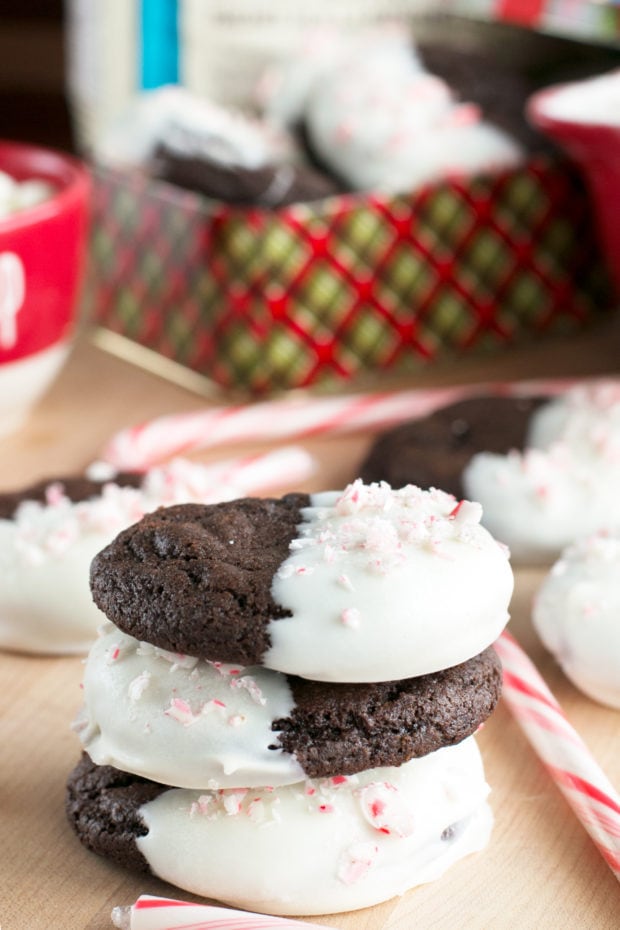 Who would remember that it would be smart to have an appetizer for your big dinner, or maybe it would be nice to bring a little foodie gift to the host/hostess with the most(ess)?
This is where this list comes in!
I've rounded up my favorite, easy peasy recipes for this time of year. They are seasonal, festive and fun – making them all winning recipes everyone will love!
So without further ado, see below! Also, don't forget to check out my LAST DAY of the 12 Days of Jolly Giveaways at the end of the post!
Merry Christmas everyone 🙂 I hope it's as magical, full of joy and festive as possible!
Easy Appetizers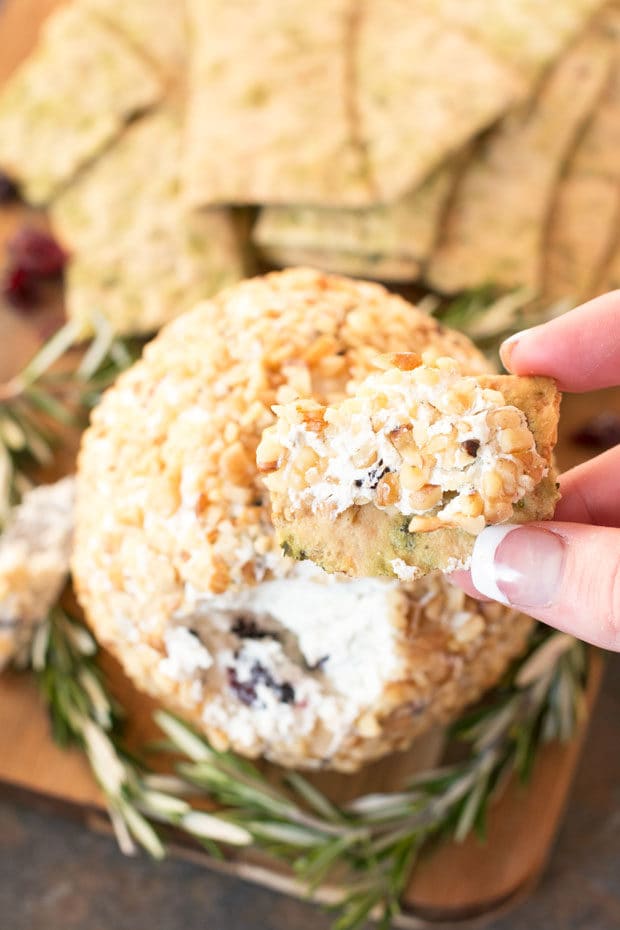 A Cranberry Walnut Goat Cheese Ball filled with winter herbs and tangy goat cheese is a holiday appetizer no one will forget! It comes together in just 10 minutes and all you have to do is pair it with crackers.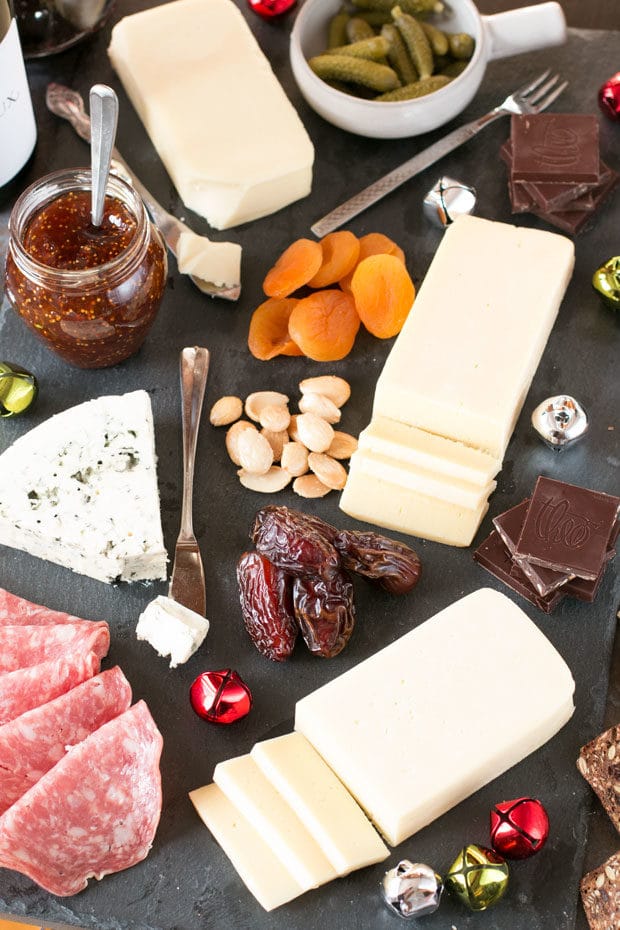 My Very Merry Christmas Cheese Board will instantly bring the joy into your holiday gatherings, no matter what size they are. With a variety of textures and flavors, every part of this spread is the ideal centerpiece for all the quality time you want to spend with friends and family.
Desserts in a Snap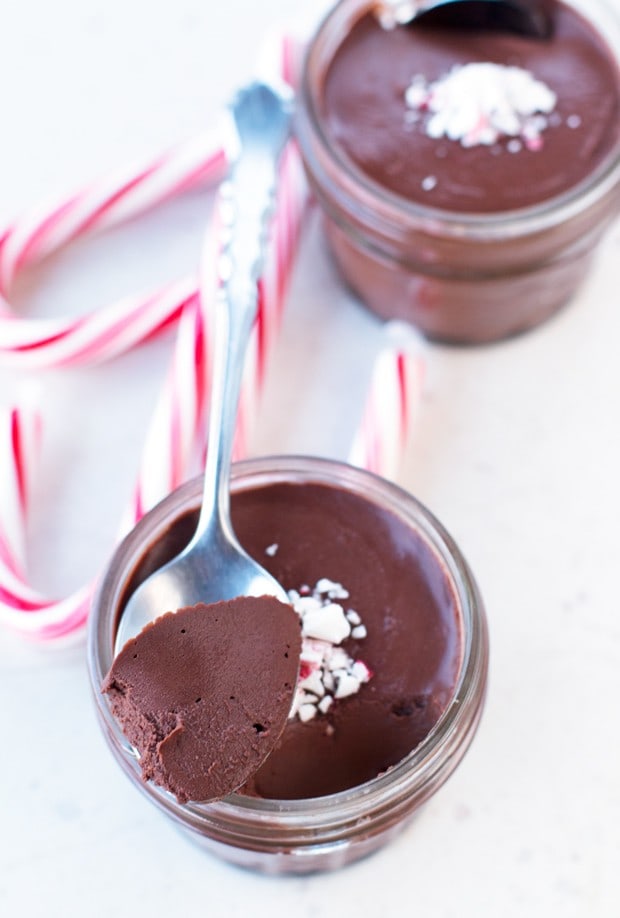 3-Ingredient Dark Chocolate Peppermint Mousse is one of the most decadent desserts to make this holiday season, and one of the simplest to master. The smooth, rich mousse with a touch of peppermint will spread holiday cheer from ear to ear!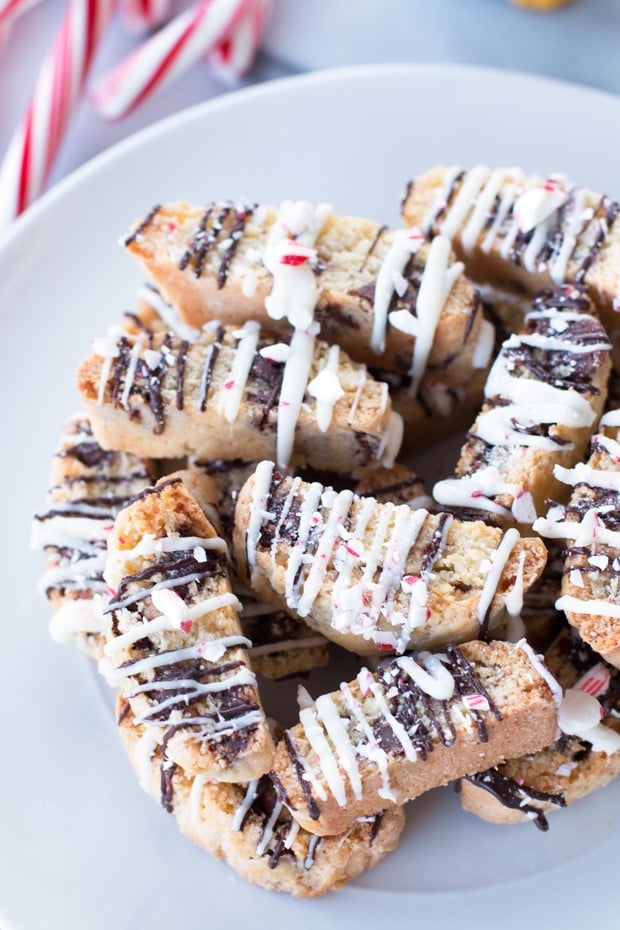 Peppermint Chocolate Chip Biscotti are a killer finish to any meal, especially when you pair it with hot chocolate and coffee!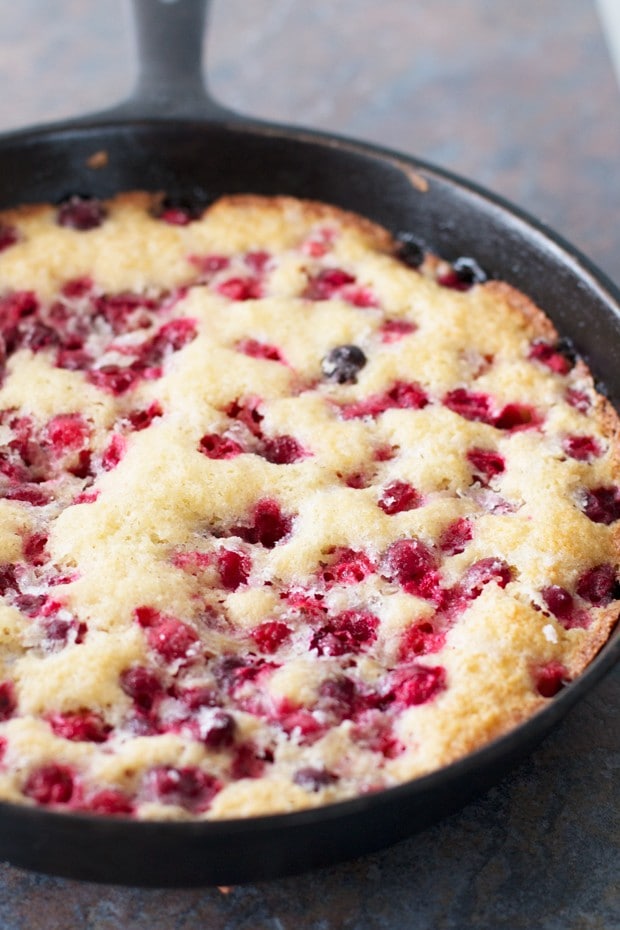 Christmas Cranberry Cobbler is a great dessert on Christmas Eve that tastes even better leftover on Christmas morning. The extra sugared cranberries on top give this cobbler a sweet and tart flavor, plus the crystalized sugar that forms after baking gives it just the right amount of texture.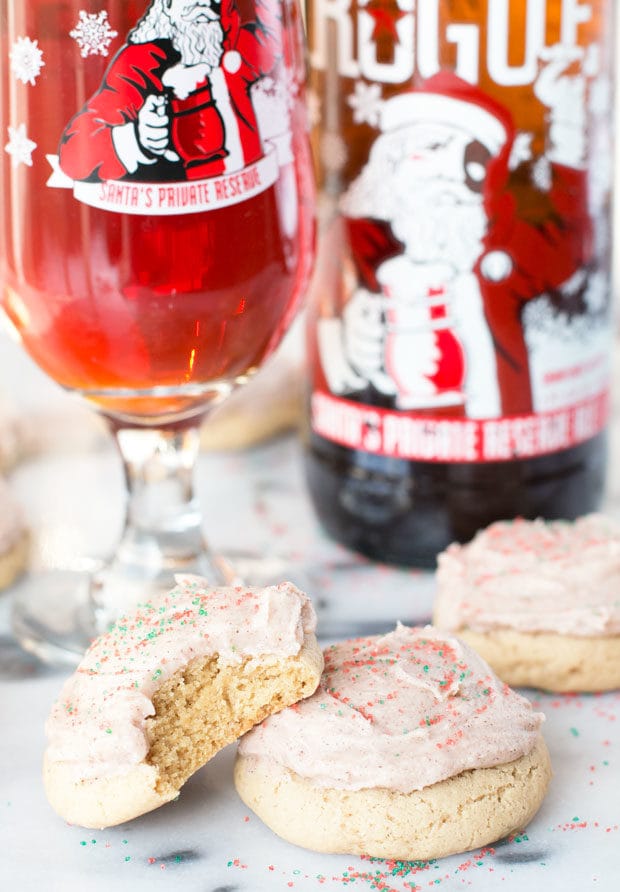 Christmas Ale Sugar Cookies with Spiced Buttercream Frosting are the one holiday cookie every beer lover should bake! They are chewy and soft with a luscious buttercream frosting so Santa will definitely approve.
Booze to Help You Survive Your Family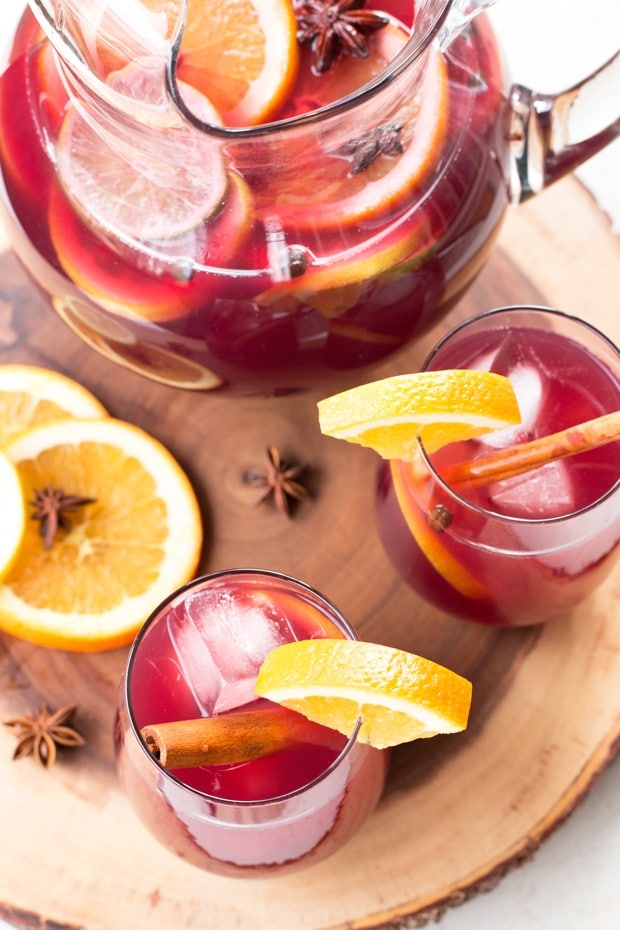 Big Batch Holiday Sangria is the sangria you'll want to bust out for all your holiday celebrations. With all the classic seasonal flavors, the depth of flavor in this sangria is INSANE. You'll never need another sangria recipe for the rest of your life, holidays or not!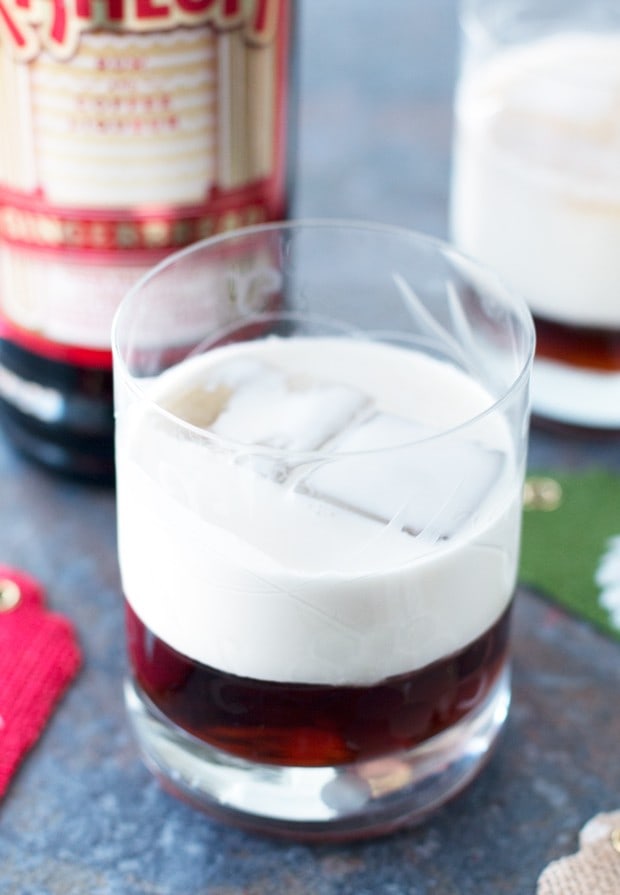 A Gingerbread White Russian is how I'm enjoying my obsession with Gingerbread Kahlua this holiday season. With just the right amount of sweetness and ginger spice, it's Christmas in a glass.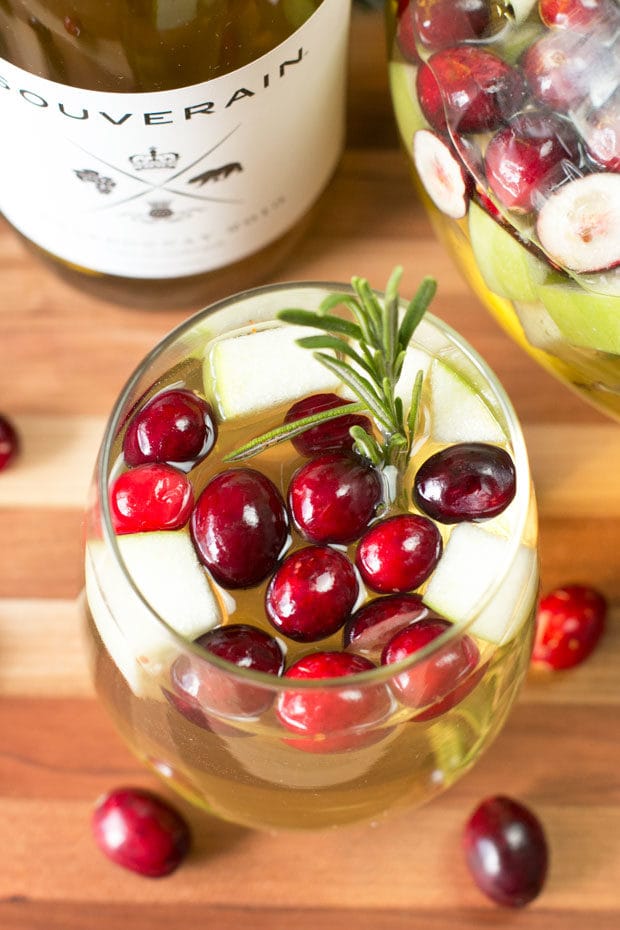 Christmas Sangria is a delightful way to celebrate the holidays, all in one gorgeous chilled glass. This festive sangria is just the right balance of crisp and fruity, with a slight touch of sweetness!
Last Minute Food Gifts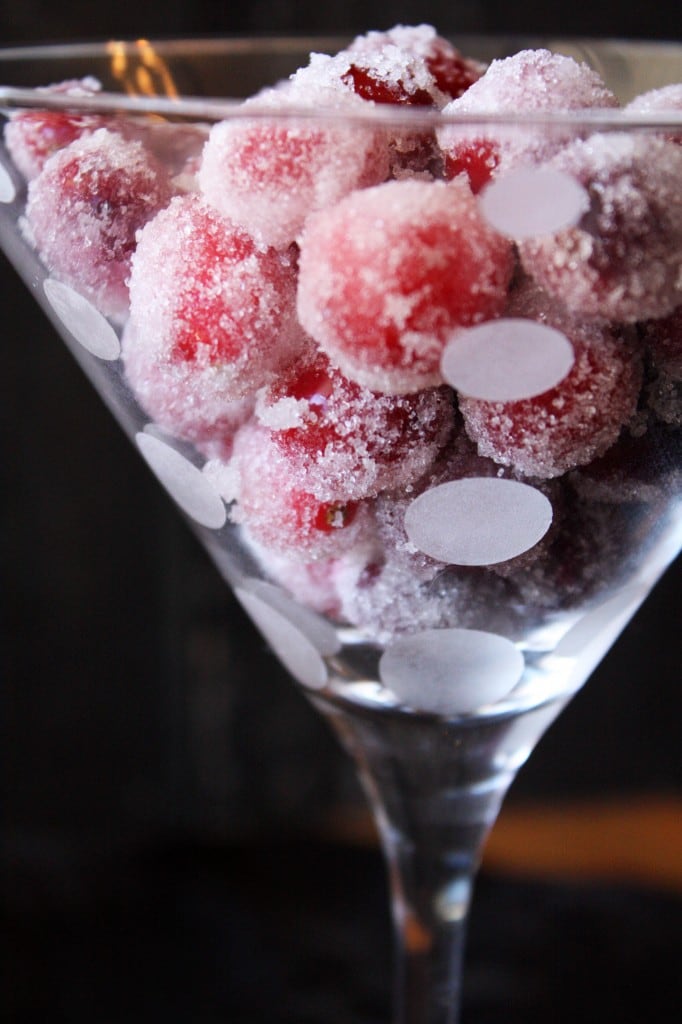 Vanilla Orange Candied Cranberries are one of those dishes that just scream Christmas. It almost seems criminal not to make these at this time of year. Really you are missing out if you don't.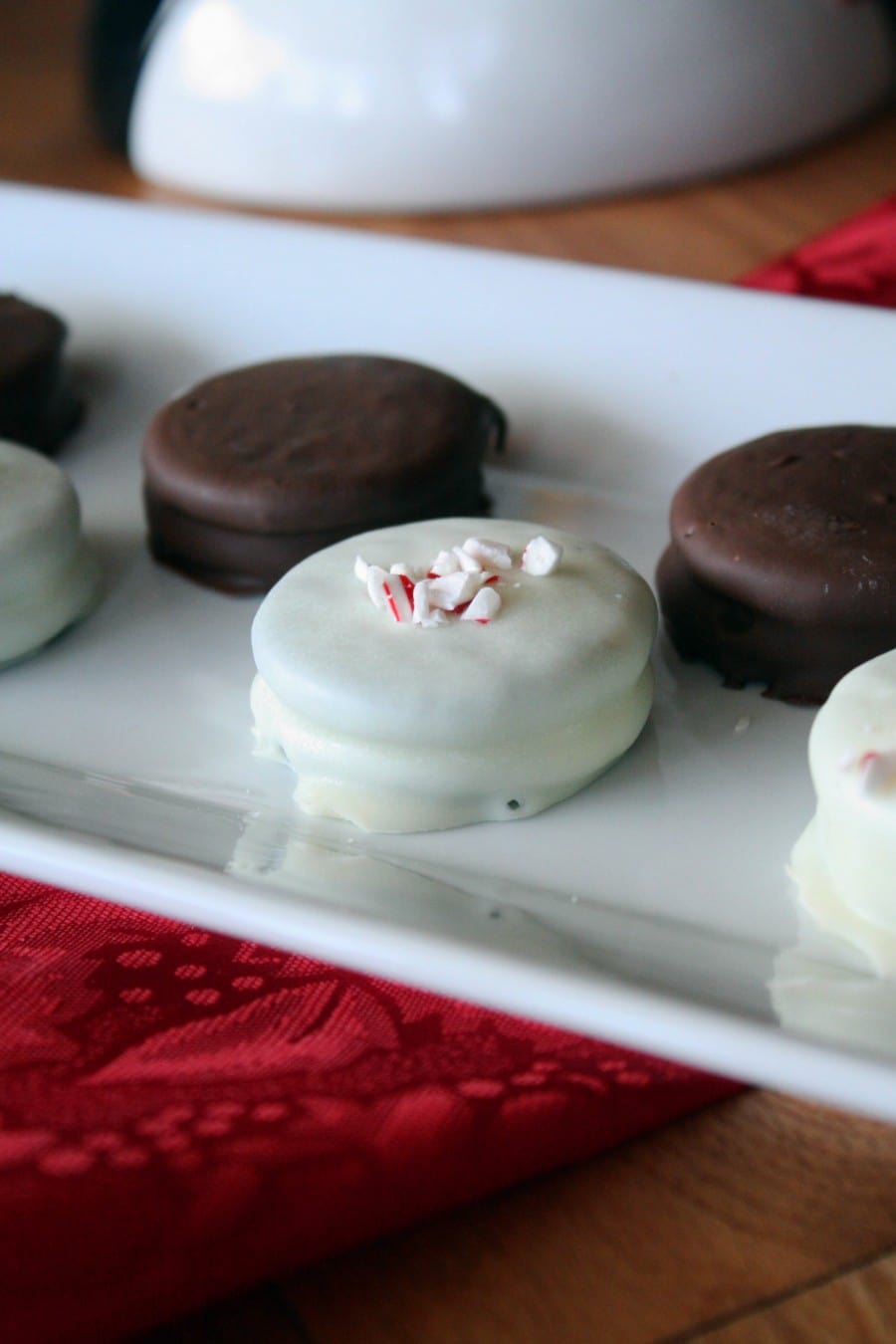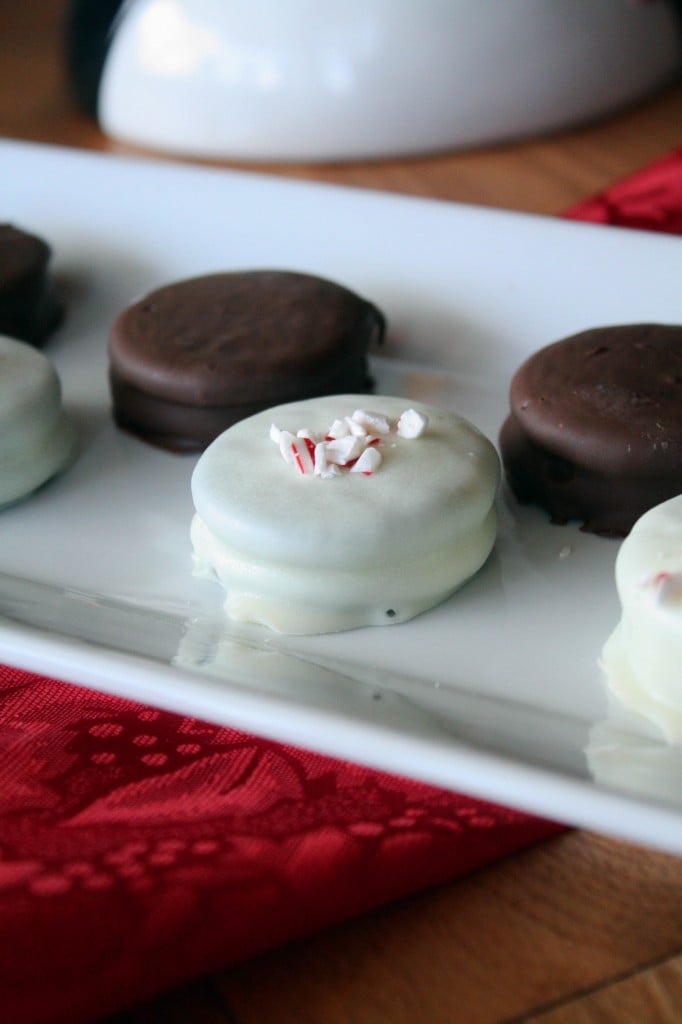 Chocolate Covered Oreos are my favorite holiday cookies. Something about adding an extra layer of chocolate to Oreos makes the holidays more enjoyable.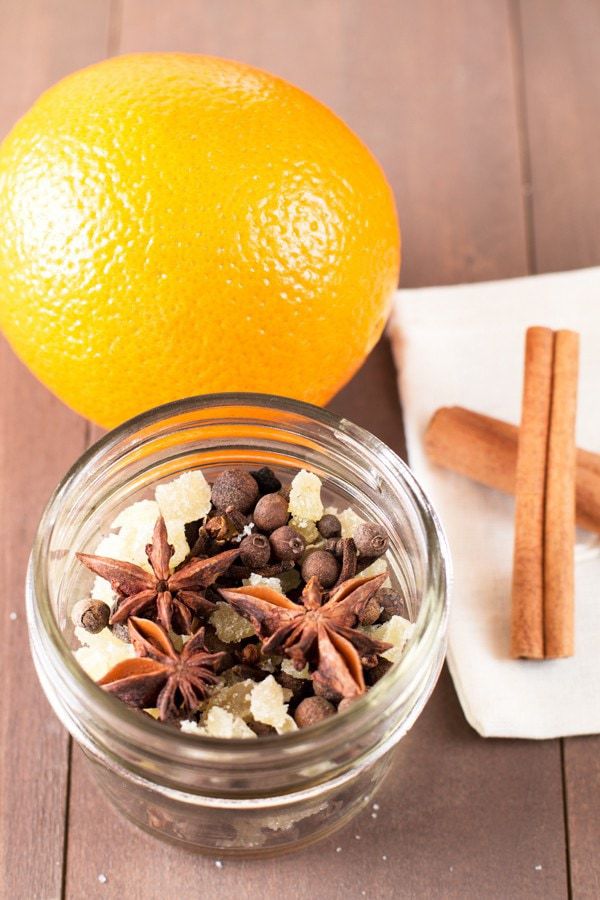 Perfect Mulled Wine is a warm, spiced wine with a little bite from the addition of chopped candied ginger. Add all the mulling spices to little jars and give them away as gifts!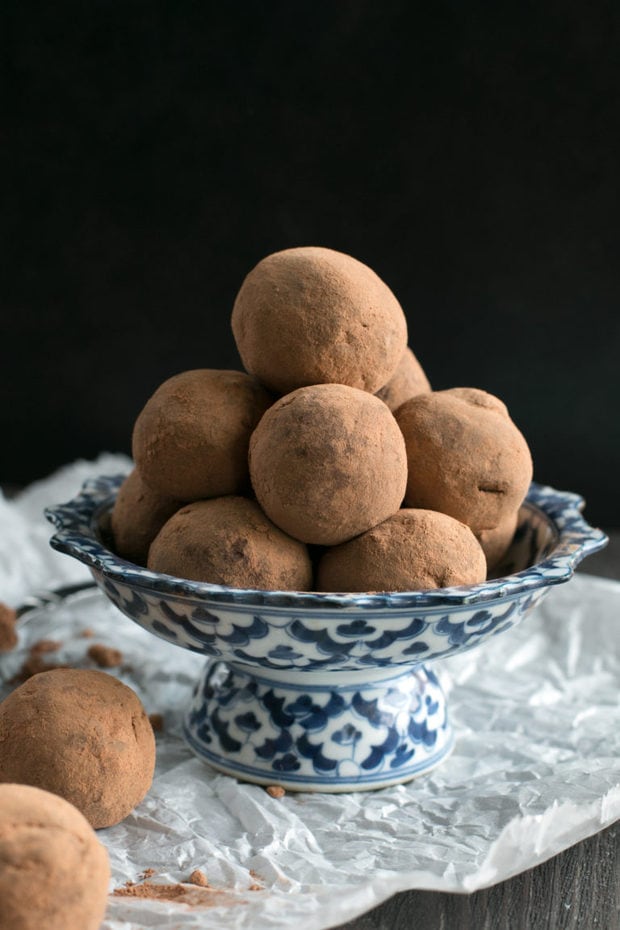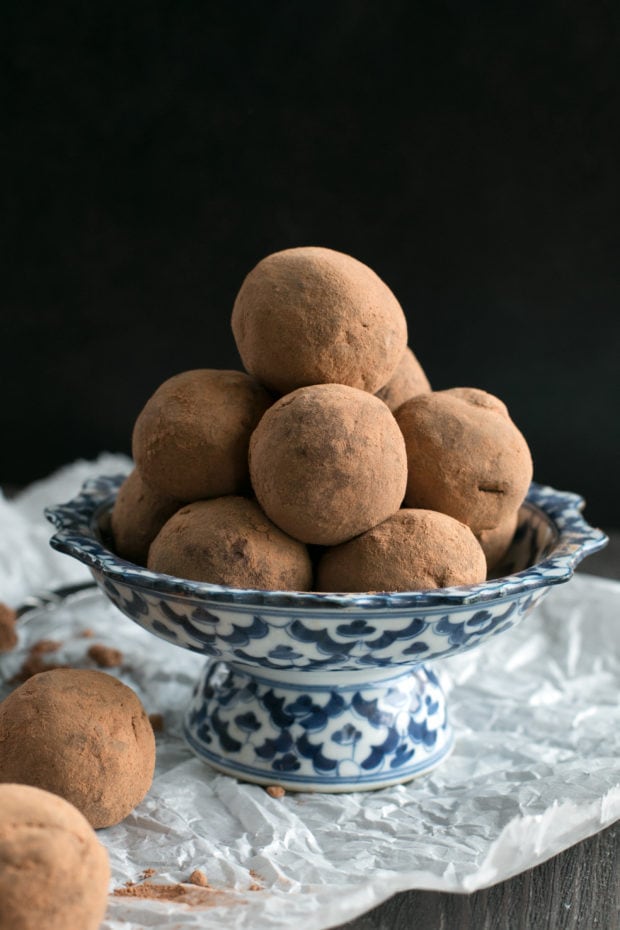 Vegan Spicy Dark Chocolate Avocado Truffles are an indulgent treat that is deceptively healthy! The avocado brings an added creamy element to the decadent dessert with a little spicy twist no one can resist.


THIS GIVEAWAY IS NOW CLOSED.
It's the LAST day of the 12 Days of Jolly Giveaways! I can't believe it's actually here! GAH. I am SO excited for Christmas this weekend, but I'm kind of sad because it'll be over way too fast. I just wanna spend another month with Christmas lights, movies, hot chocolate and the tree lit up in the corner… Is that wrong?
ANYWAY, onto today's giveaway! For my final giveaway, I wanted to share a few of my favorite cookbooks with one lucky reader 🙂 I am going to be giving away Thug Kitchen: The Official Cookbook, Modern Comfort Cooking Cookbook, AND infuse! I'm hoping to bring these unique, incredibly gorgeous cookbooks into your home for 2018 so you can have some FUN in the kitchen. I want you to explore new recipes and techniques so you can broaden your culinary horizons (inspirational, am I right? LOL).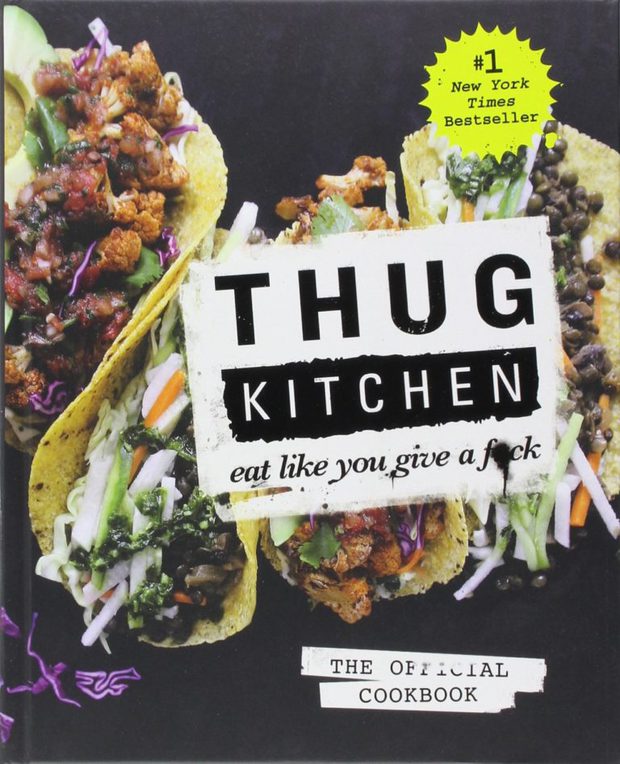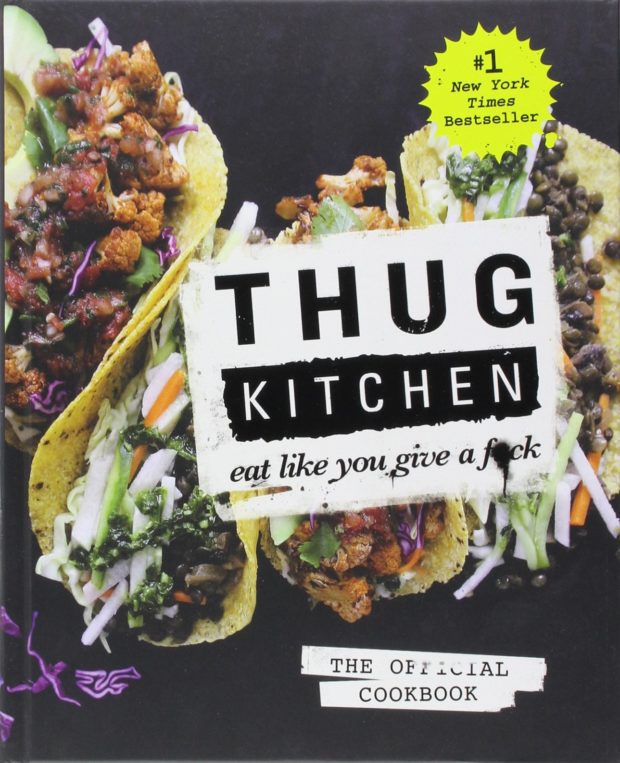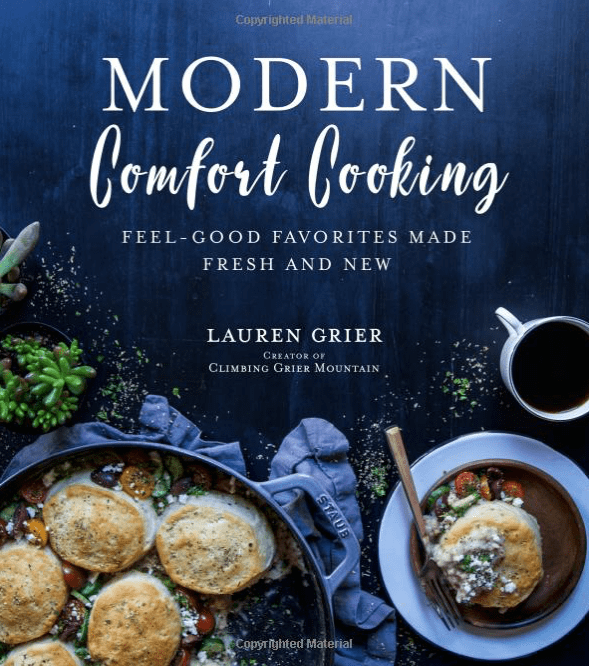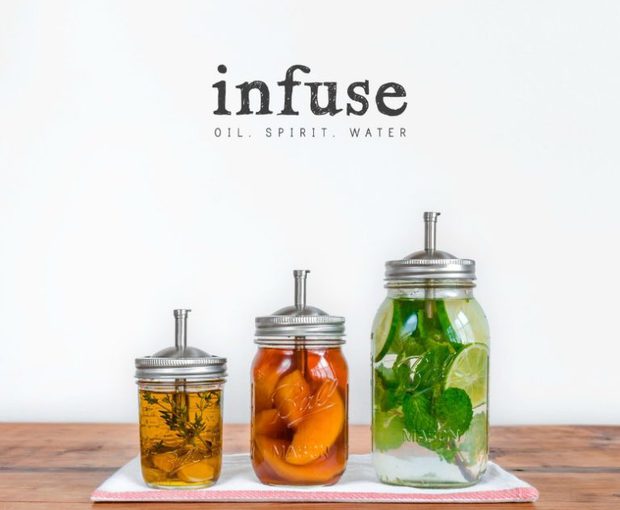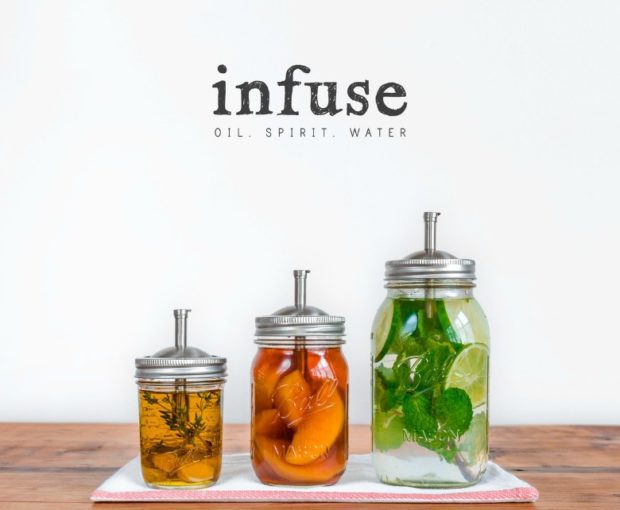 SO enter below for a chance to snag all three of these cookbooks for 2018!
Don't forget to check out the other holiday recipes I've shared for the 12 Days of Jolly Giveaways (Day 10's & Day 11's cookware giveaway is still open!)!