Big Batch Holiday Sangria is the sangria you'll want to bust out for all your holiday celebrations. With all the classic seasonal flavors, the depth of flavor in this sangria is INSANE. You'll never need another sangria recipe for the rest of your life, holidays or not!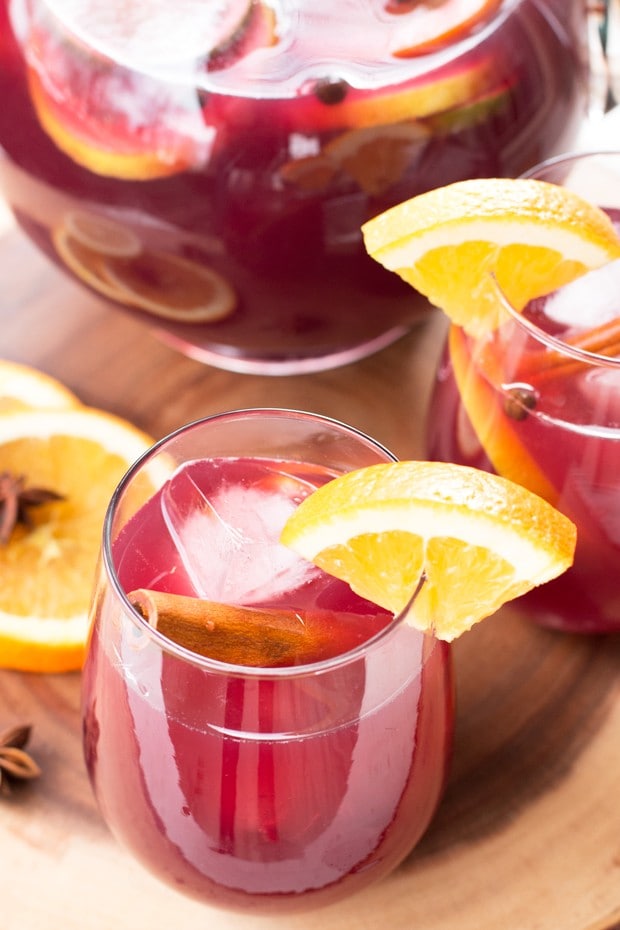 If you follow me on Instagram, you journeyed back to Asheville with me in August. Talk about the ultimate foodie trip! My mom and I were completely overloaded with some of the best food, drink and foodie experiences of our lives.
While on one of our adventures, we ventured to Zambra and promptly discovered the most incredible sangria recipe I've ever tasted. This sangria was so good, my mom and I spent the next week talking about it. We even went back later that same night for another glass… Ok maybe it was two…
Of course I HAD to get the recipe. Thankfully I was able to snag it and put my own little twist on it to make your holiday parties extra cheery!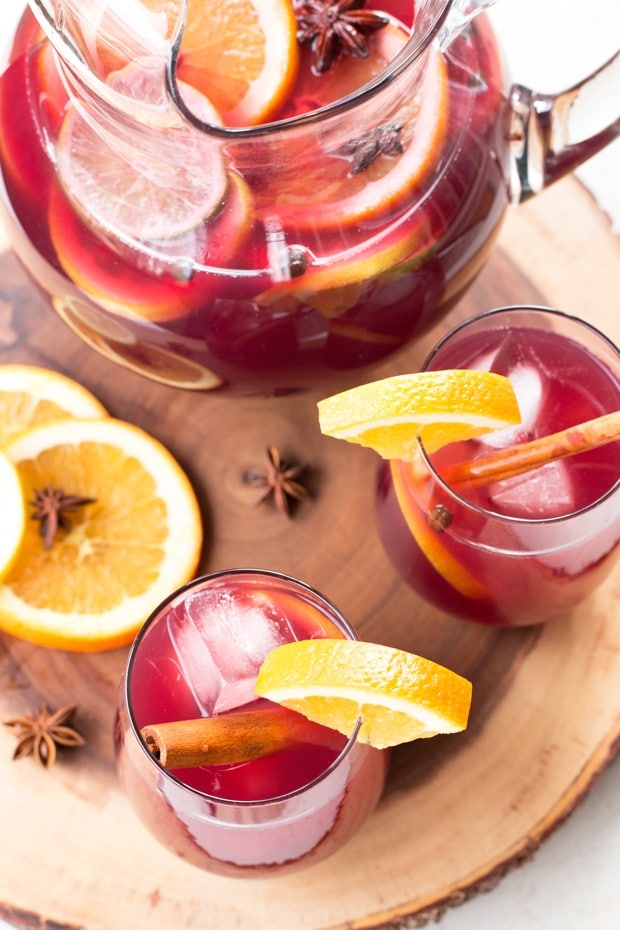 Besides how amazing this sangria tastes, I love that it's a big batch recipe. With the holidays coming up, the parties are imminent and if you're anything like me you're hosting at least one get together, if not more.
This big batch recipe can easily be served up at your next party! Or simply cut it in half for a smaller gathering.
Regardless, this sangria is going to be the thing everyone will be talking about the next day.
Well in addition to that insane thing that one person did after too many glasses…
Fair warning, yes there are several ingredients to this sangria. BUT when combined, this sangria will 100% blow your mind.
You can't skip any of the ingredients – trust me, I tried and it was a big ol' flop every time.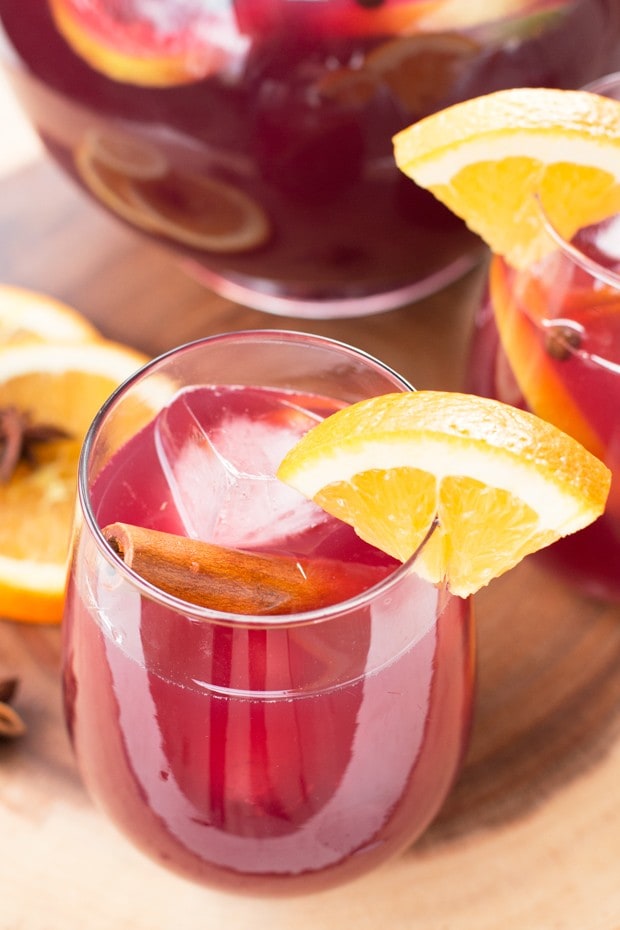 Also, if you need a holiday sangria recipe that's not so big batch, try this Christmas Sangria. It ROCKS.
This Recipe's Must Haves
Pin this Big Batch Holiday Sangria recipe for later!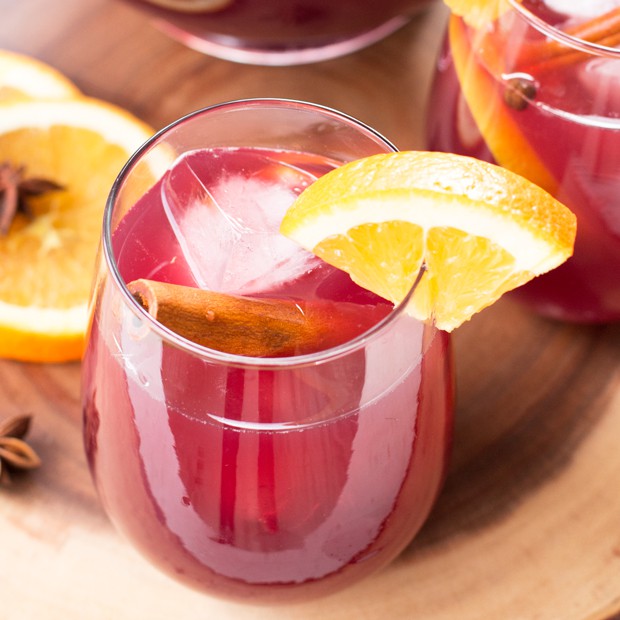 Big Batch Holiday Sangria
Yield:
4 1/2 quarts (serves 15-20)
Total Time:
1 day
10 minutes
The layering of flavors in this sangria makes it the best sangria you'll ever taste.
Ingredients
1 750ml bottle of white wine (I used a Pinot Grigio)
1 750ml bottle of red wine (I used a Syrah)
1 3/4 cups dry sherry
2 cups port
1/2 cup brandy
2 cups simple syrup (half water, half sugar)
2 cups orange juice
1/2 cup lemon juice
1/2 cup lime juice
1/3 cup chopped ginger
3 cinnamon sticks
1/2 Tbsp star anise
1/2 Tbsp cloves
1/2 Tbsp allspice
1 orange, cut into round thin slices
1 lemon, cut into round thin slices
1 lime, cut into round thin slices
2 cups ginger ale
1 cup vodka
Instructions
Combine all ingredients in a large pitcher or jar. This makes a HUGE batch so a regular pitcher ain't gonna cut it! I used a large stock pot and served in pitchers.
Let the sangria chill for at least 24 hours before serving.