Chocolate Covered Oreos
Well here comes the landslide of sweets and treats for the holiday season! I like to start off with dipping things in chocolate.
Naturally.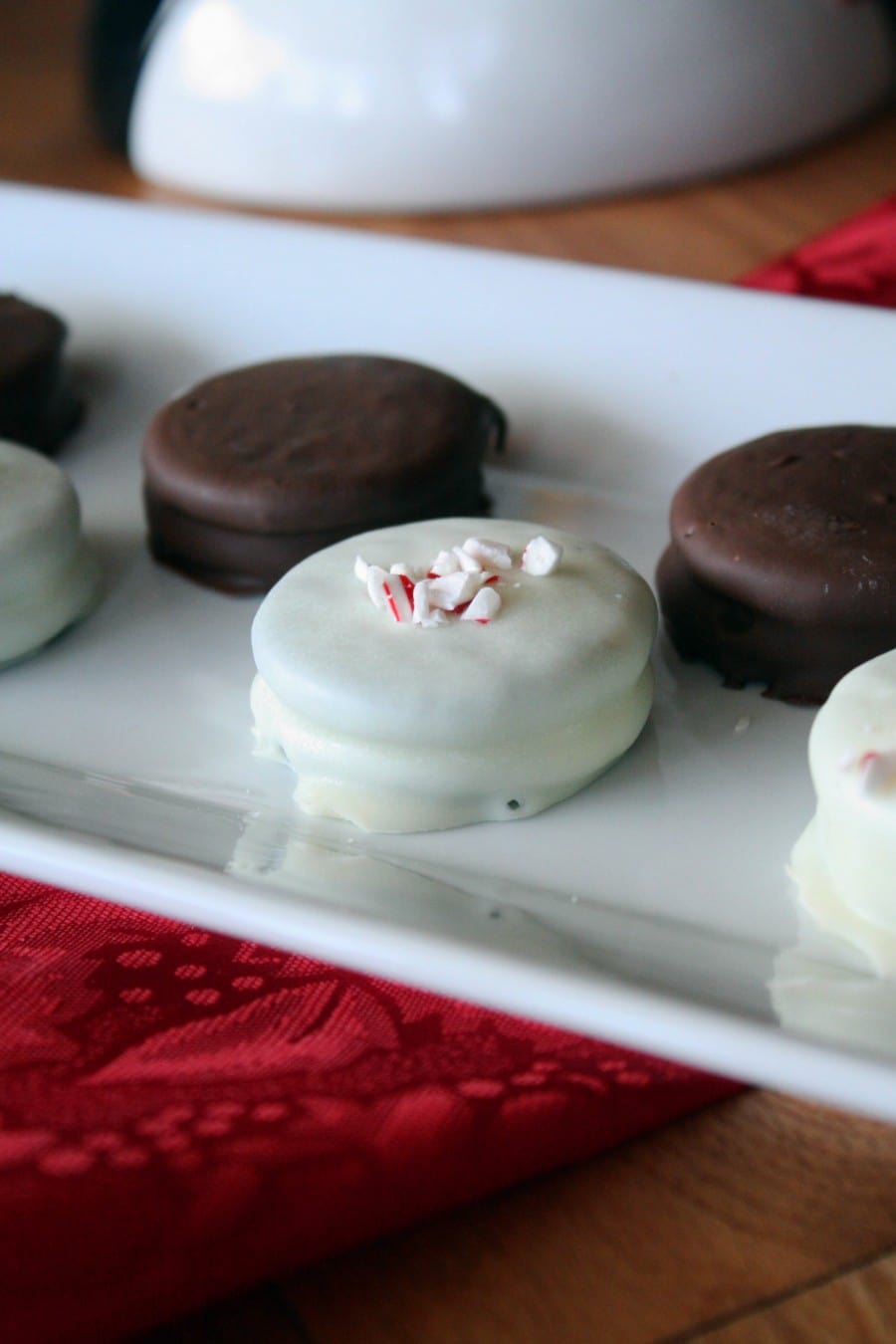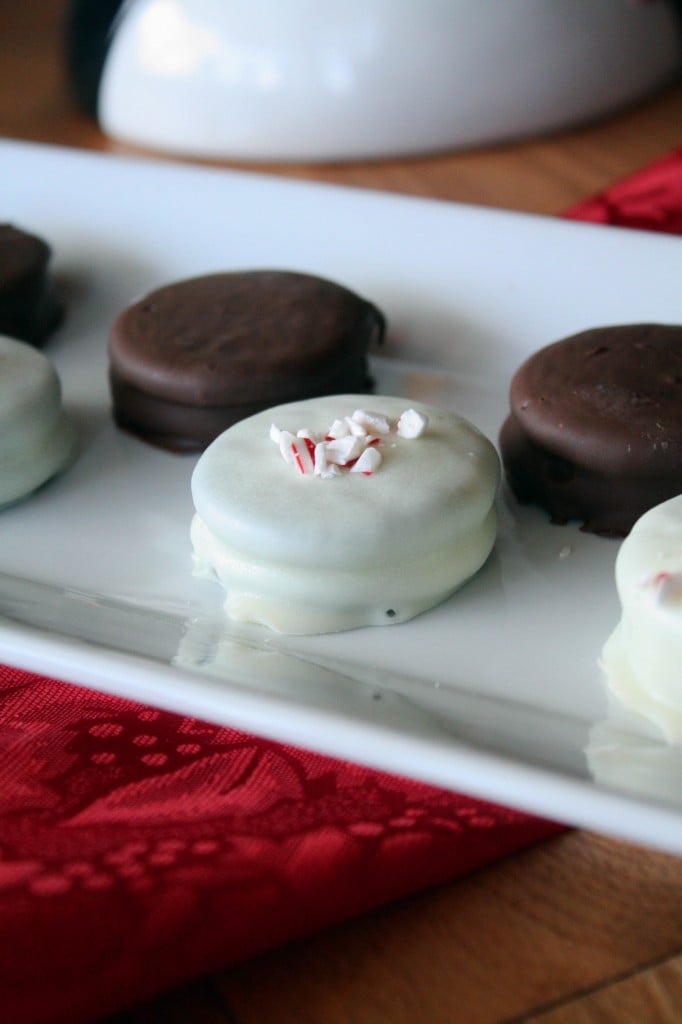 And I always melt more chocolate than I need.
Why?
To cover anything else I can find in my pantry in chocolate. DUH. Marshmallows, spatulas, almonds, spoons, any vehicle that will effectively get the chocolate to my mouth will work.
I know, I know, I have a problem…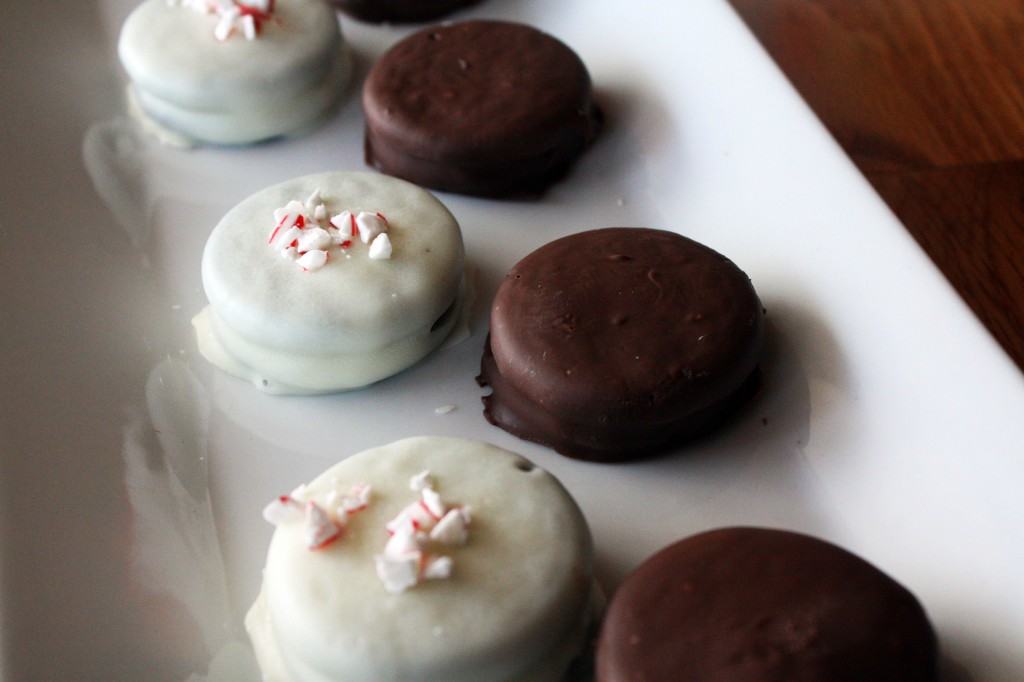 I like to go for homemade treats as gifts during the holiday season, primarily because it gives me an excuse to make extra and speed up my annual holiday weight gain. You see? There's a method to my madness…
This whole weekend I threw myself into the holiday spirit, including spending a whole day just baking and catching up with my mom (one of those holiday traditions I can never live without). I am just counting down the days to the other traditions I have this time of year including watching Love Actually while drinking rum-laced eggnog, fish chowder on Christmas Eve, watching my puppy rip into her stocking, and enjoying the pretty lights for just a little longer before all the decorations come down like nothing ever happened.
Christmas lights are one of my FAVORITE things. No matter how crappy I feel, passing houses and buildings covered in twinkling lights calms me instantly. Add these cookies and a cup of insanely delicious hot chocolate and I am in heaven.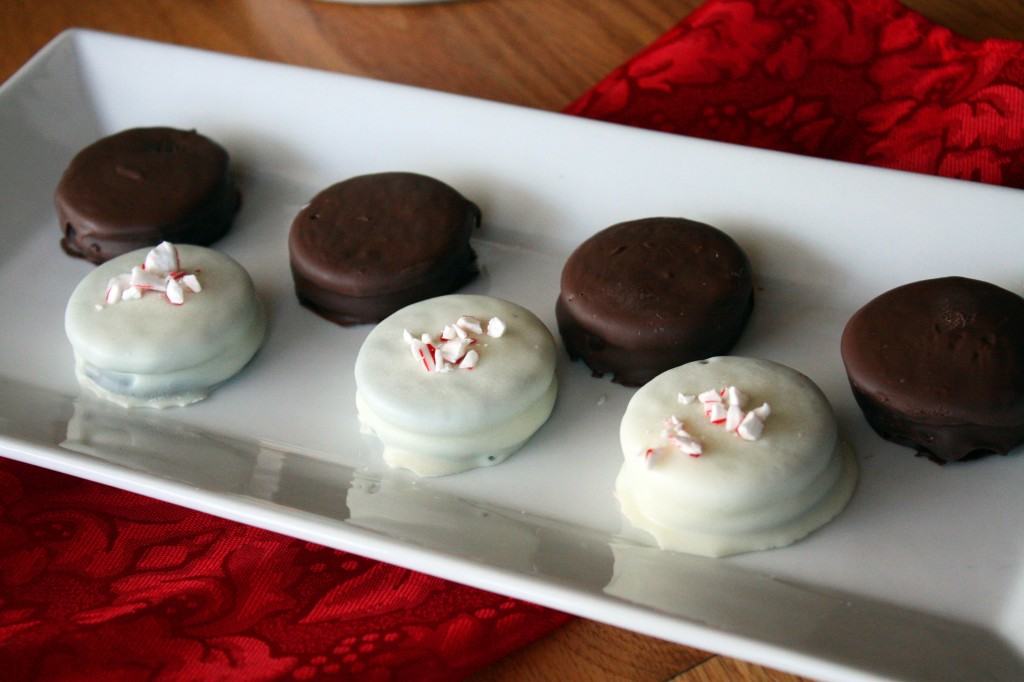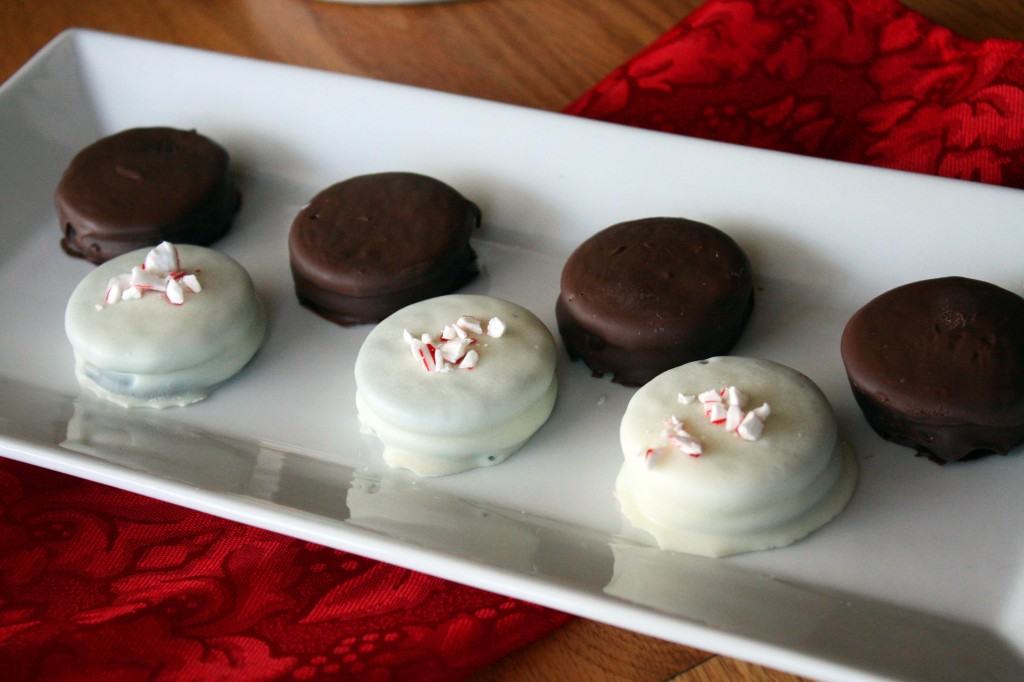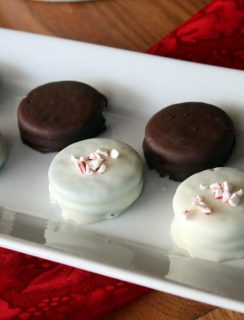 Chocolate Covered Oreos
These are my favorite holiday cookies. Something about adding an extra layer of chocolate to Oreos makes the holidays more enjoyable.
Ingredients:
2 package double stuff Oreo cookies
10 oz white chocolate
10 oz milk chocolate
6 crushed candy canes (varies depending on how much you want to use)
Directions:
Melt white chocolate. Dip each Oreo in the white chocolate, then lay out on a parchment paper covered baking sheet. Sprinkle with crushed peppermint.
Let them cool in the refrigerator for about 30 minutes. Repeat with second package of Oreos and milk chocolate.