Vegan Spicy Avocado Dark Chocolate Truffles
Vegan Spicy Dark Chocolate Avocado Truffles are an indulgent treat that is deceptively healthy! The avocado brings an added creamy element to the decadent dessert with a little spicy twist no one can resist. Whether you are giving this as a hostess gift or serving them up as an after-dinner treat, they will disappear before you know it.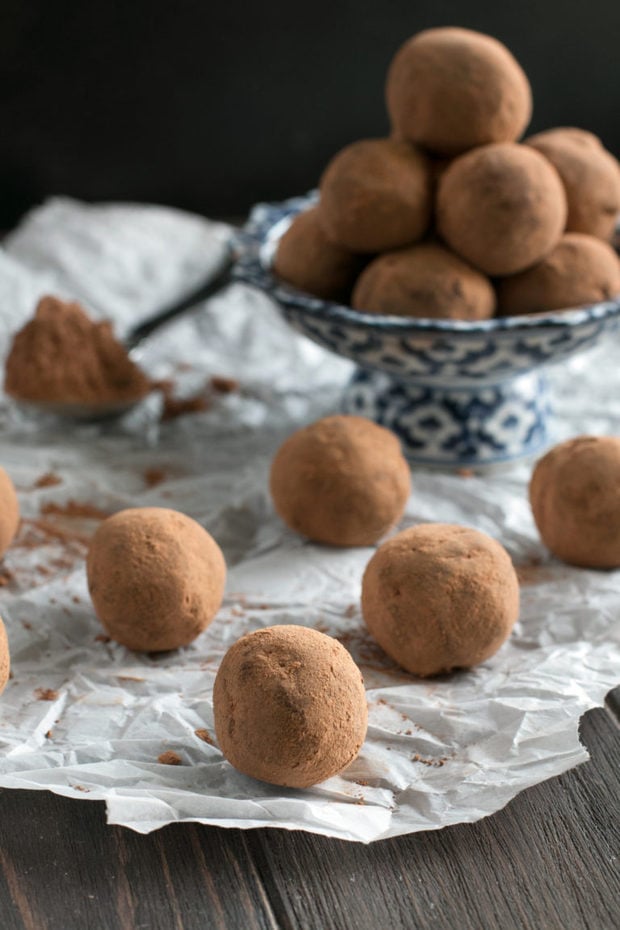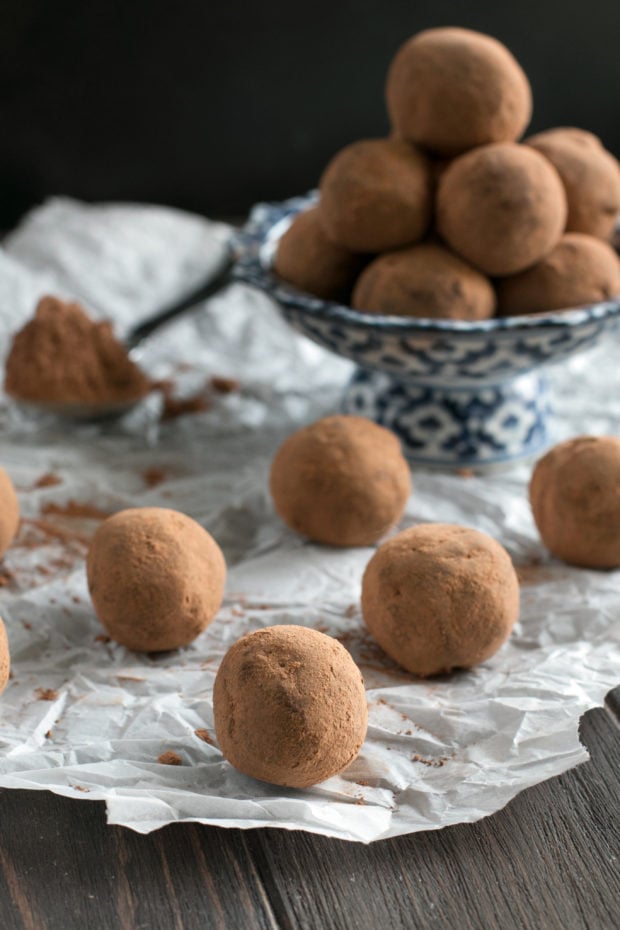 Please note that some of the links below are affiliate links. If you make a purchase through one of these links, I will receive a small commission. Thank you for supporting Cake 'n Knife!
The holiday season is upon us and for me that means one thing…
It's time to indulge in ALL the things I've been avoiding all summer long!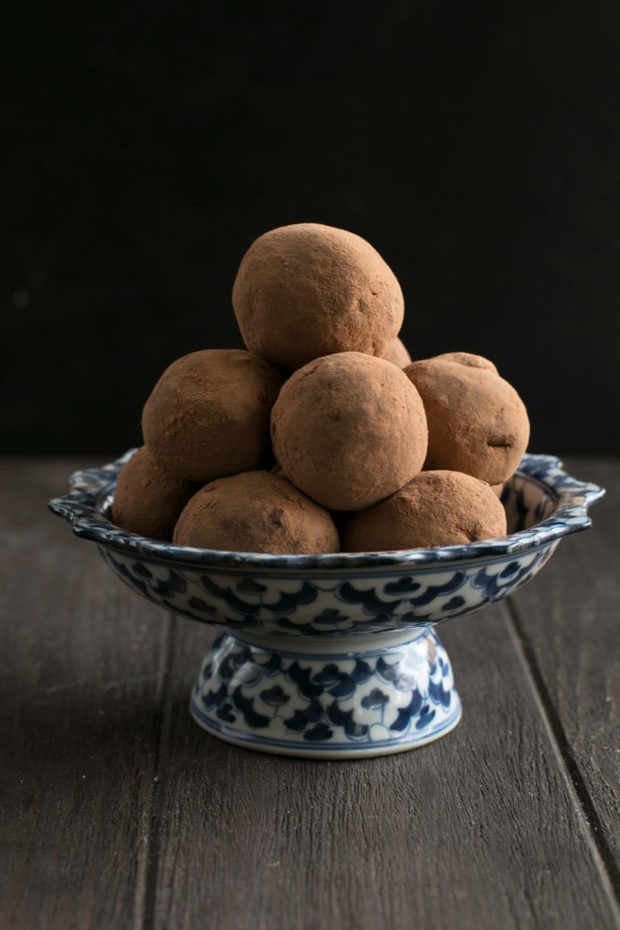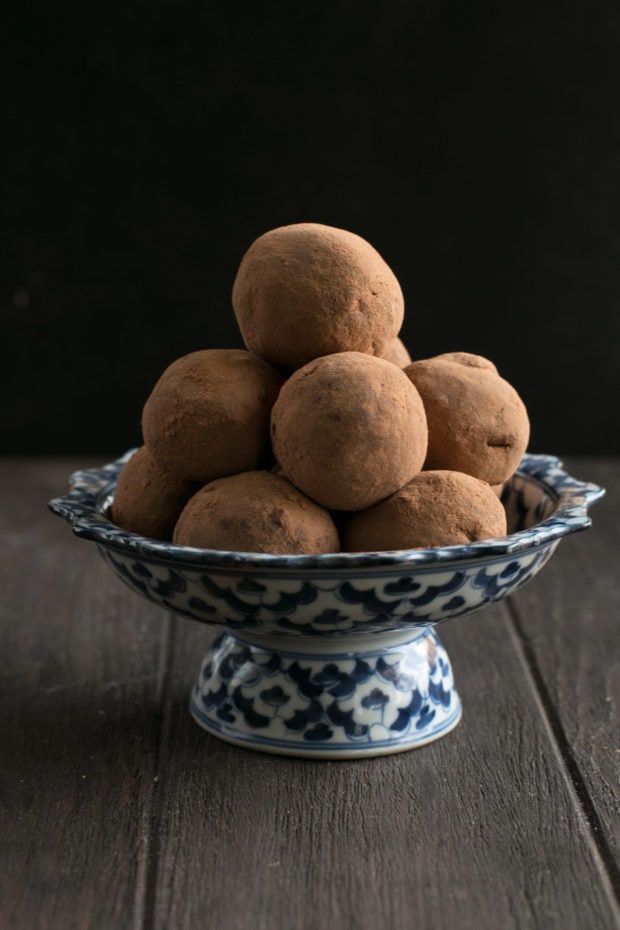 One particular tradition I so look forward to this time of year is digging into truffles. It was always the tradition after big holiday meals to open up one of those two layered boxes of chocolates, trying to get my hands on the caramel-filled ones before the rest of the family swooped in to steal them.
We still keep up this tradition in my family… and it doesn't mean good things for my waistline. All those truffles and chocolates are tasty to eat, but by the time the New Year rolls around, pants get a little tighter than I want them to…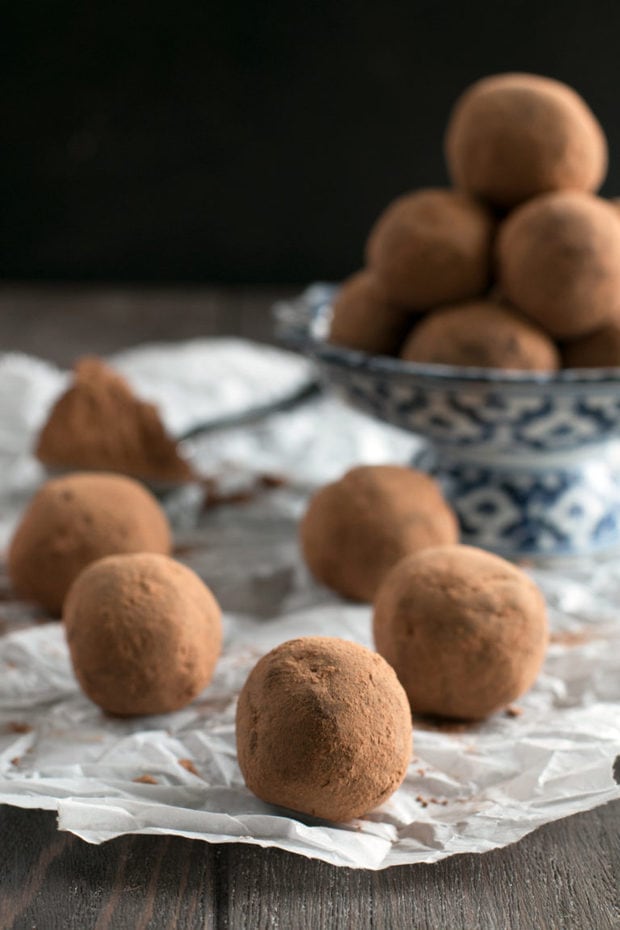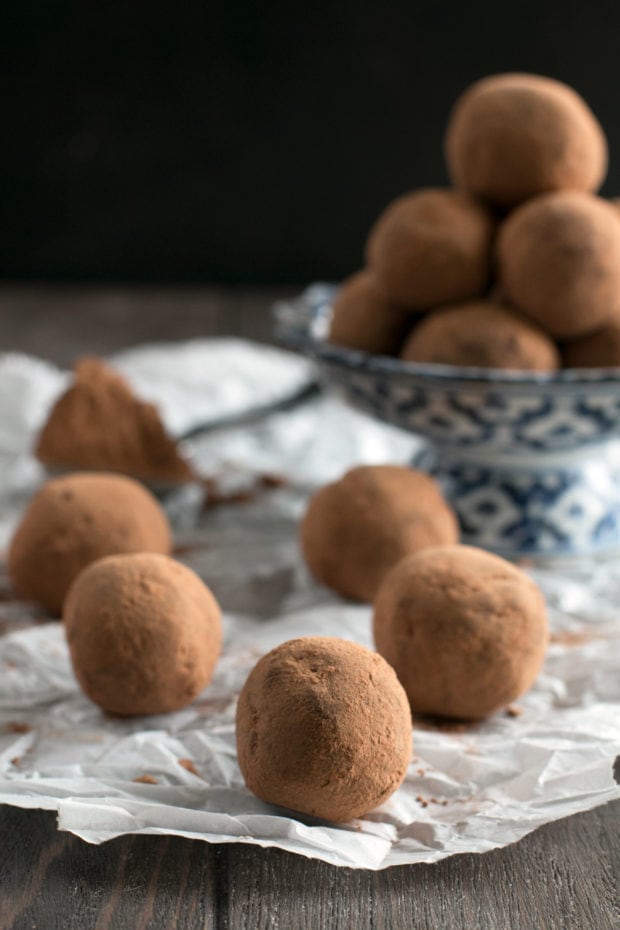 SO this year, I am taking matters into my own hands.
Don't get me wrong, I am still going to indulge in all the chocolate, but I am going to be smart about it!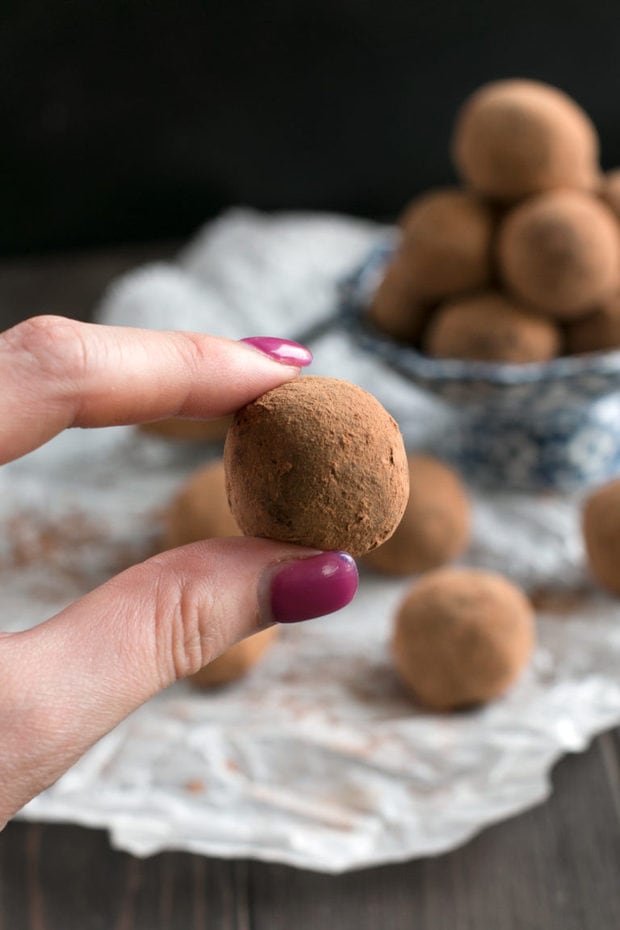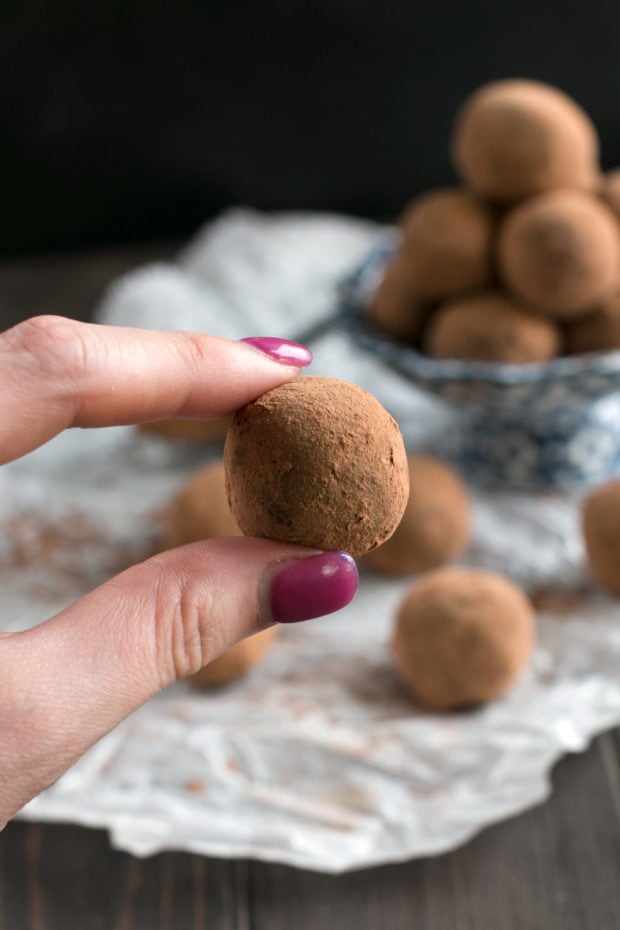 Did you know that avocado and chocolate are one of the BEST combinations ever? Just take a peak at my favorite triple chocolate avocado cookies or my dark chocolate chip avocado cake!
Despite my love for those recipes, these truffles are officially my favorite chocolate and avocado combination so far. The creamy avocado combined with bitter dark chocolate, makes for the perfect texture in these truffles.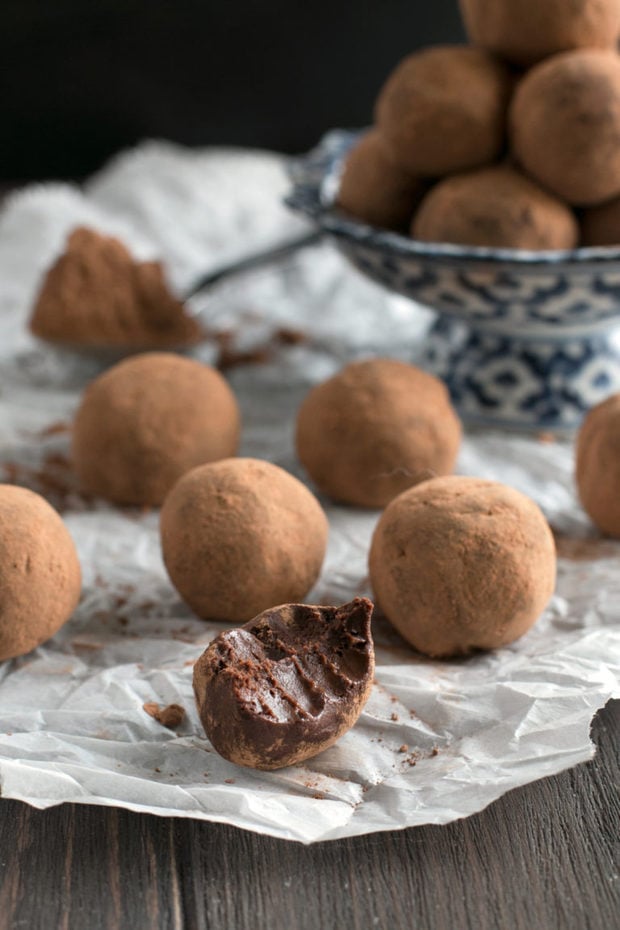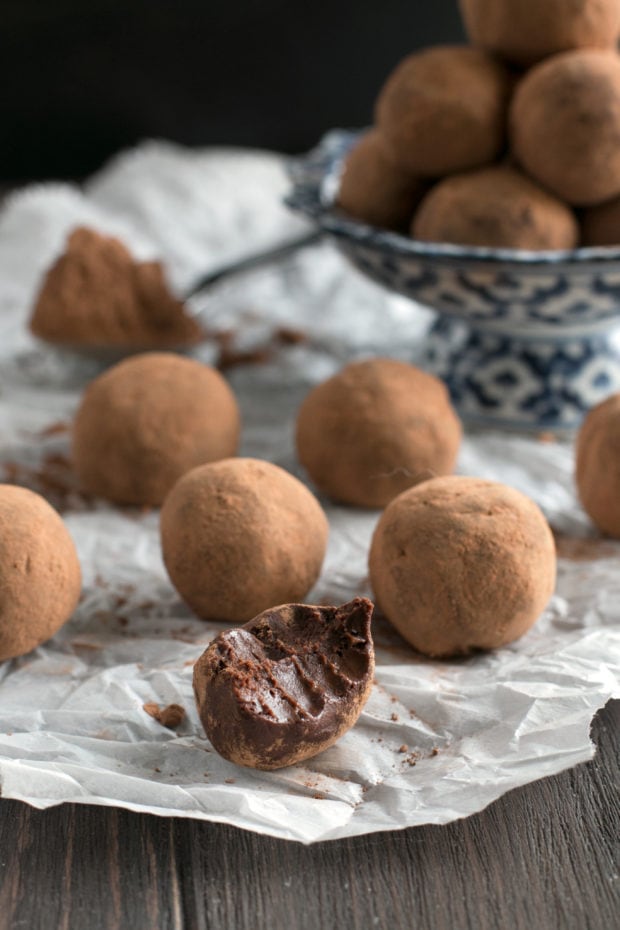 The smooth addition of Grand Marnier and burst of spice from cayenne pepper are the two ingredients that takes these truffle from ordinary to extraordinary!
They make for the perfect hostess gift throughout the holidays, or even a little take-home gift to surprise your guests with after Thanksgiving. They are a healthier treat that is also vegan, so you don't have to worry about dietary restrictions! Not to mention, they are just the right treat to bring out with the egg nog once Christmas rolls around 😉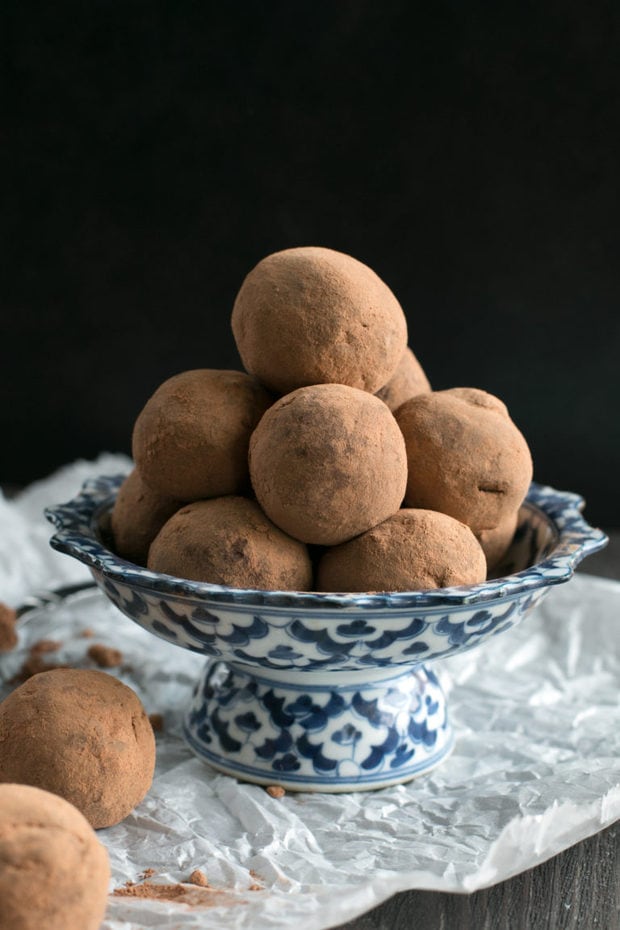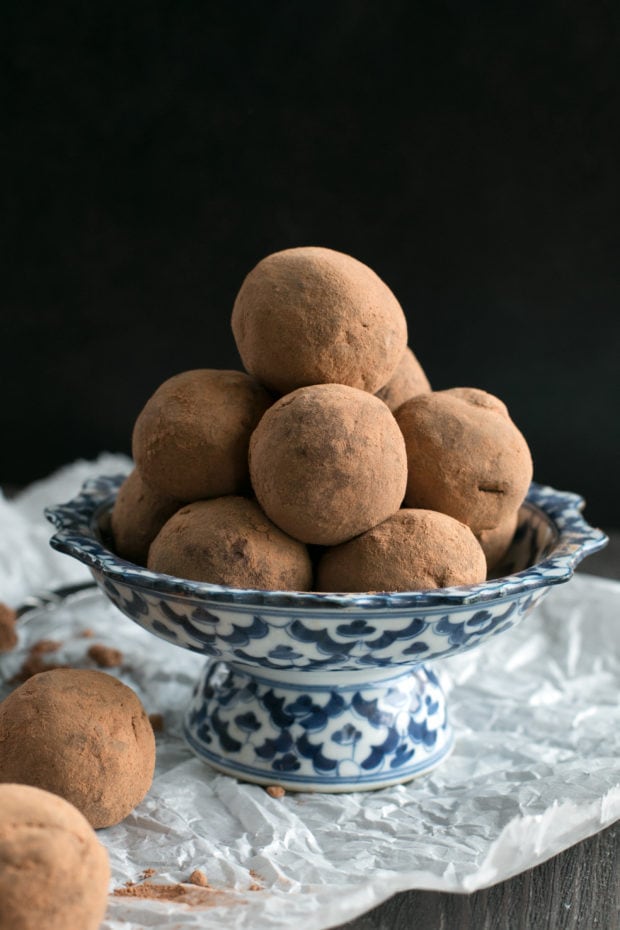 So go ahead, indulge a little. You don't have to feel guilty about it with these little guys!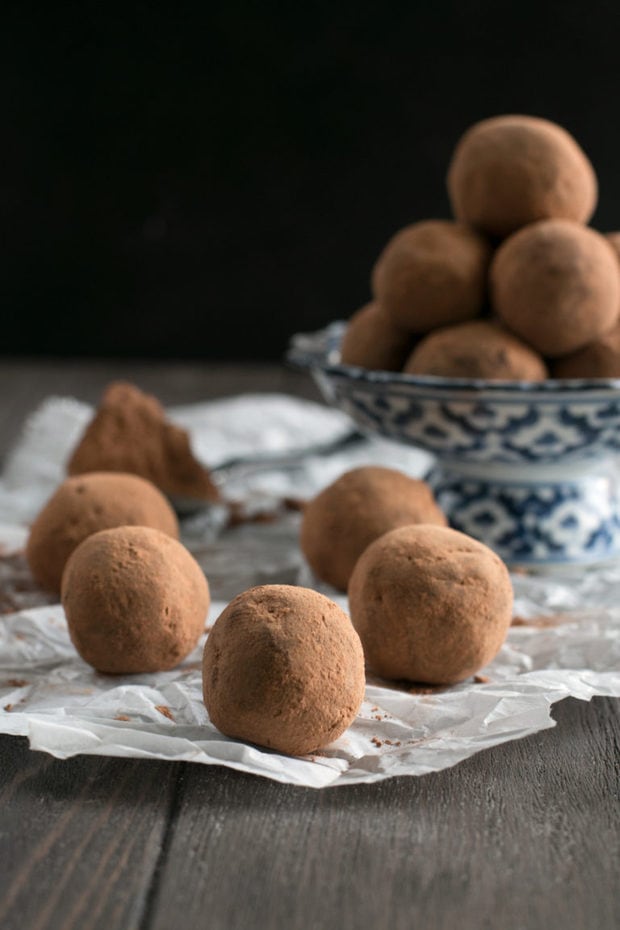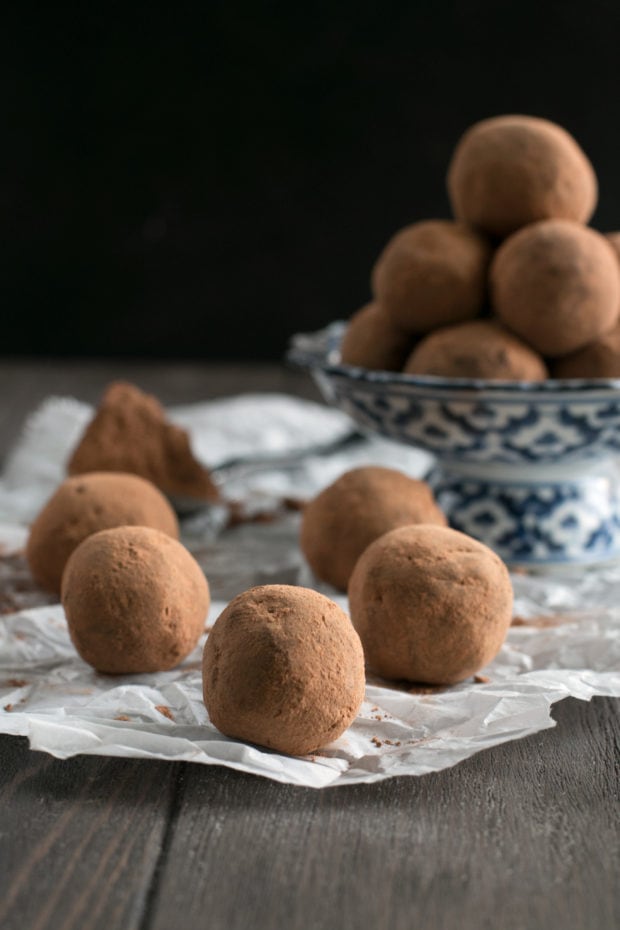 This Recipe's Must Haves
Pin this Vegan Spicy Avocado Dark Chocolate Truffles recipe for later!