Mini Beef Wellingtons are how I like to class up a cocktail party, especially during the holiday season! These savory two-bite treats are decadent, flavorful and wayyyy too addictive. They will be a HIT at your next party (or the best dinner to hoard to yourself… don't worry, I won't judge ya).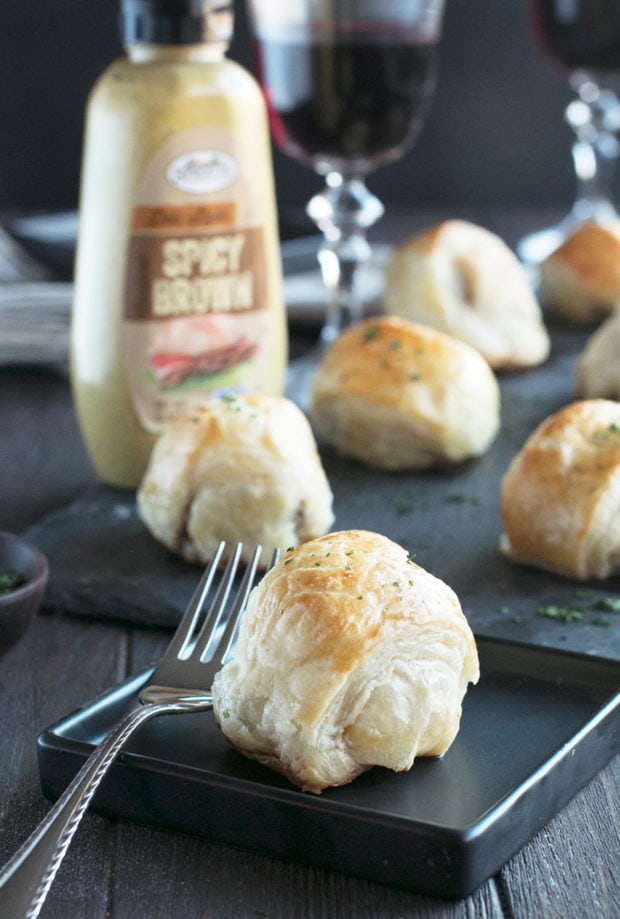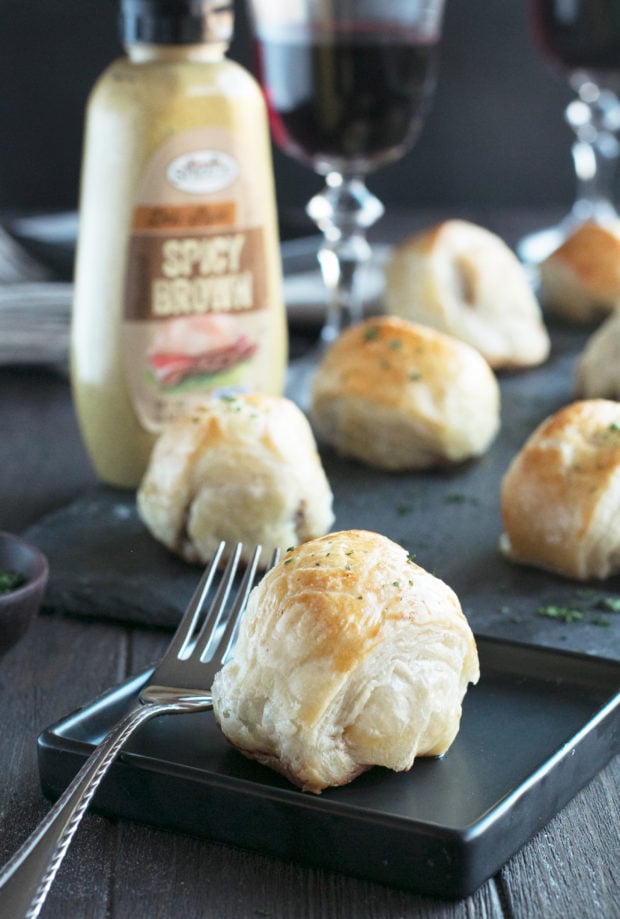 Disclosure: This post is sponsored by Sprouts! While I was compensated, as always, all opinions and the recipe are my own. Thanks for supporting the brands that support Cake 'n Knife!
Beef Wellingtons have been on my mind lately.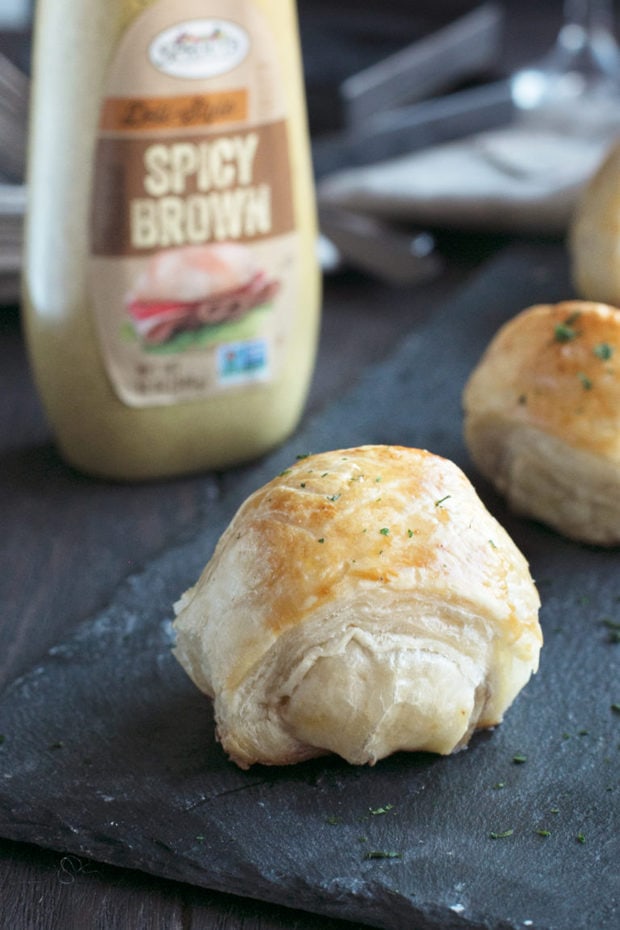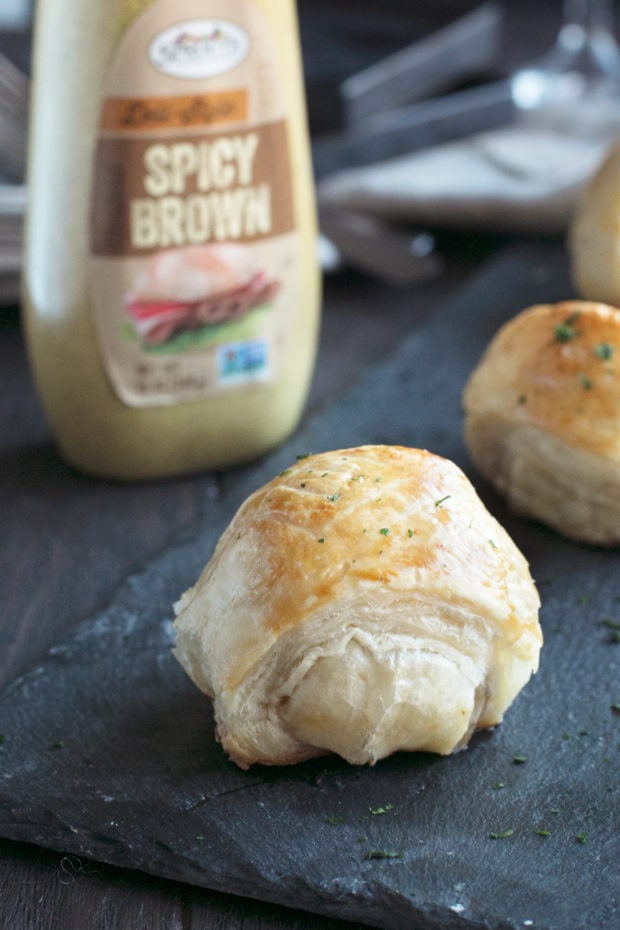 They've literally been in my dreams. I don't know what is with my mind lately, but I'm having some REALLY realistic dreams and a lot of them are involving Hell's Kitchen. Occasionally I'm a guest dining there, other times I'm leading the girls' kitchen in a white sous chef coat, and other times I'm fighting for my life on the line cooking beef wellington after beef wellington after beef wellington…
Now for as much as I dream about this dish, I have never made it before!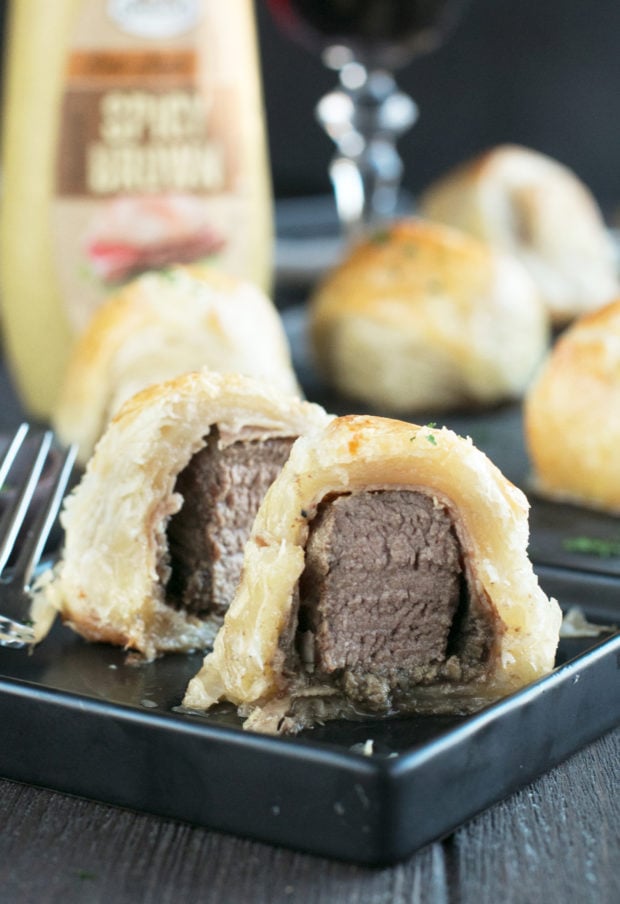 Please note that some of the links below are affiliate links. If you make a purchase through one of these links, I will receive a small commission. Thank you for supporting Cake 'n Knife!
With all the holiday parties coming up, instead of making them the star of a dinner party, I made them the bite-sized appetizer indulgence that everyone can enjoy no matter what kind of party you are hosting (or attending!).
As always, when the holidays spring into full gear I feel like I live at the grocery store. From baking to cooking, party appetizers to boozy drinks, it feels like my time in the kitchen is ramped up by 100.
That is why I am SO thankful for Sprouts this time of year!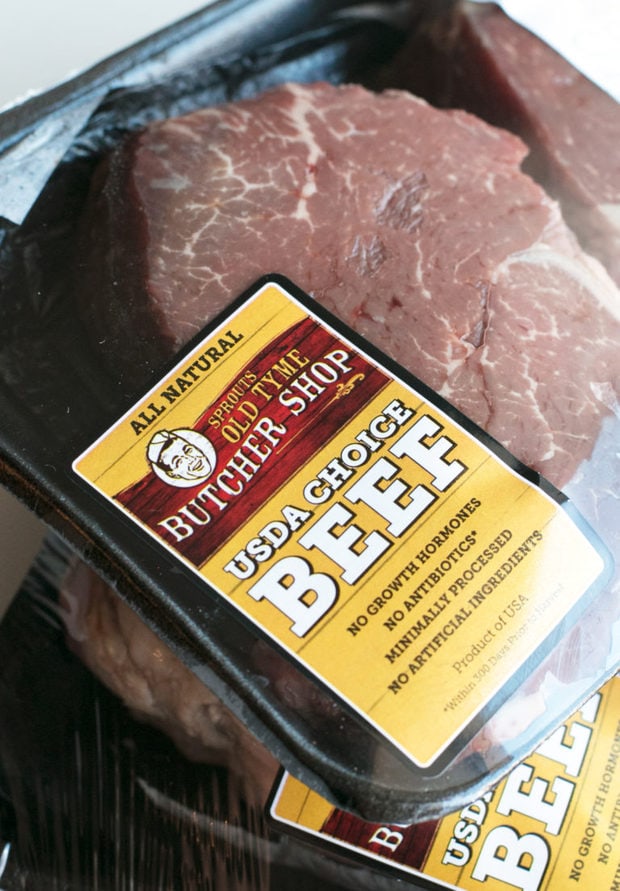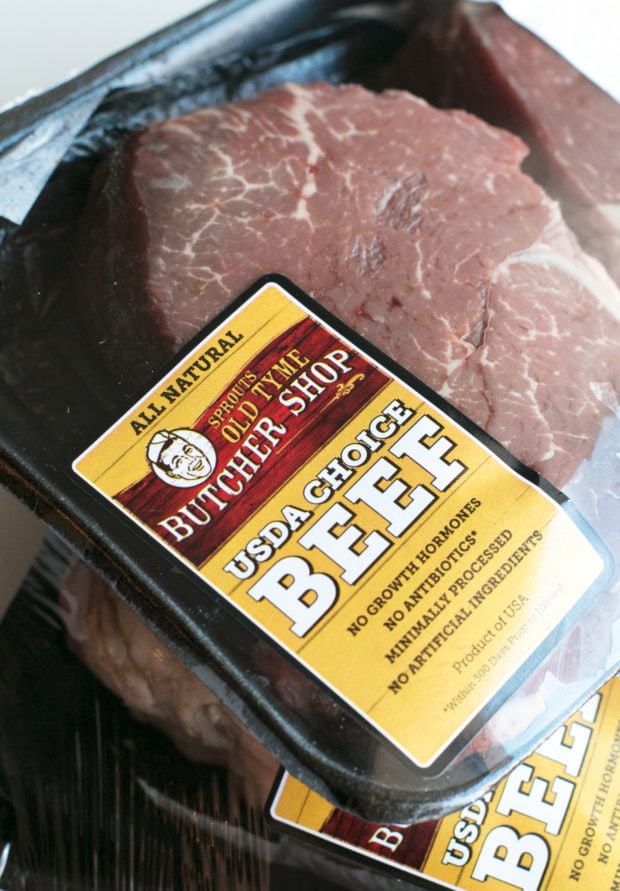 Sprouts is the one place I can go to find not only everything I need, but at a price point I can really get behind with Sprouts brand products. It always amazes me just how much Sprouts brings into their own stores.
From their insane selection of amazing premium beef, to their spicy brown mustard that pushes this dish over the top, I know I am getting the best quality ingredients for my recipes – at a cost that puts a little extra back in Santa's bag of presents.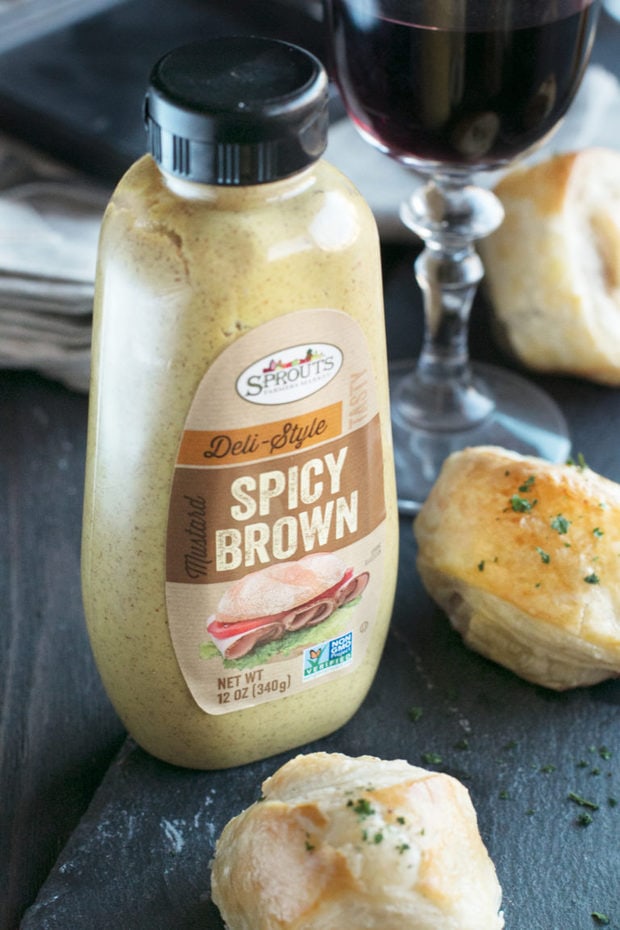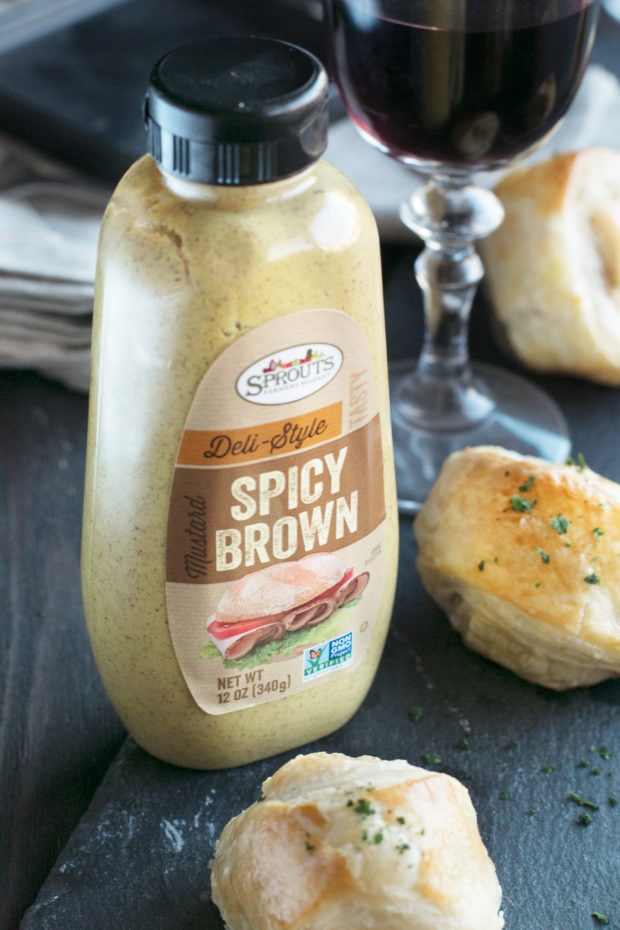 What's not to love about that?
When you make this recipe, Beef Wellington is going to become the dish that haunts your dreams until you satisfy the craving again. The meat is tender and flavorful, the mushroom and prosciutto give a savory and salty zing, and the fresh herbs bring an intense amount of flavor.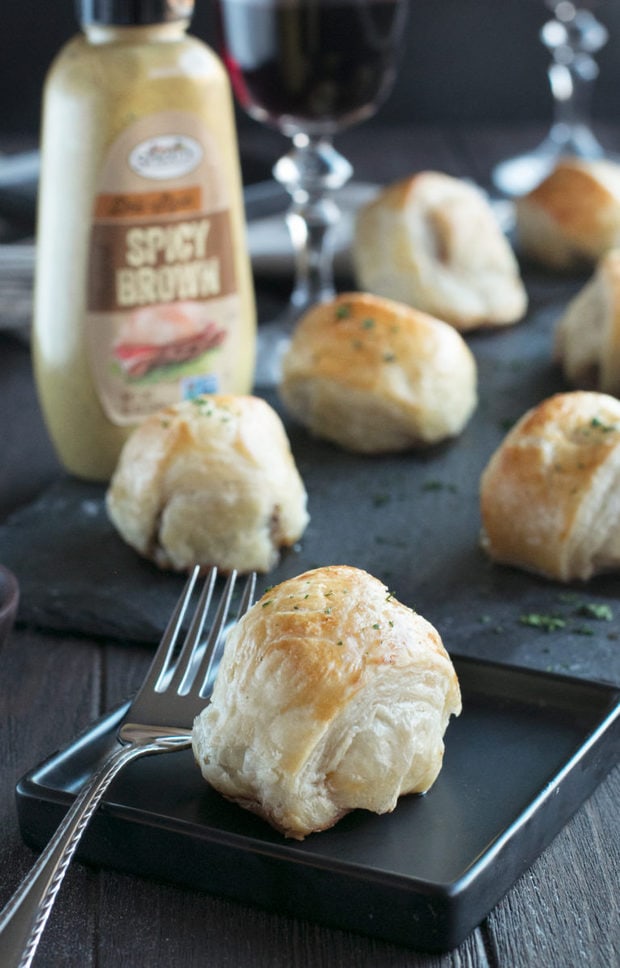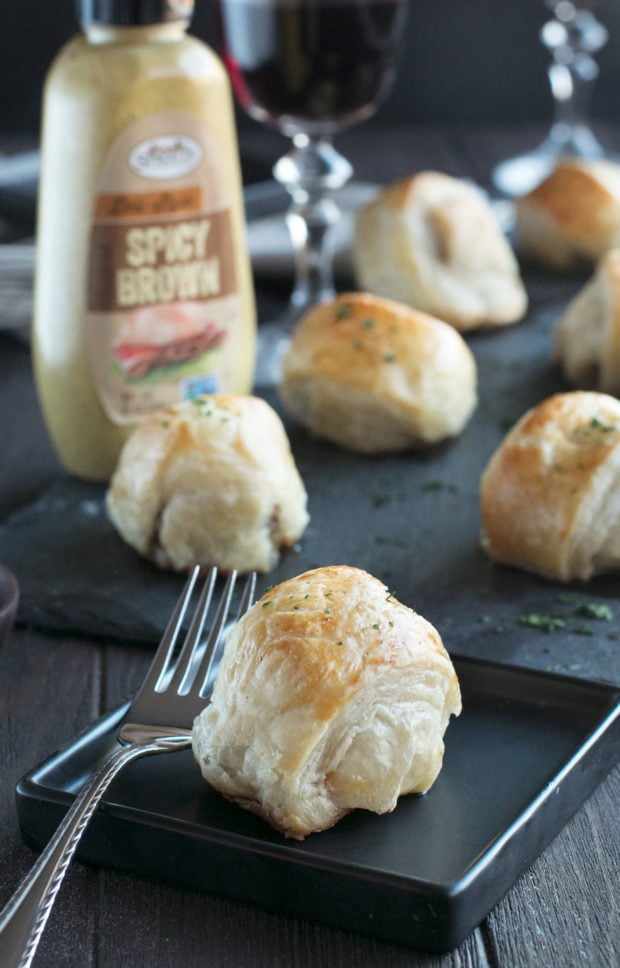 Not to mention wrapping everything in a golden brown, stunning piece of puff pastry…
It's just the right recipe to kick off any celebration, big or small!
Have a cook in your life you want to shop for? Here's my kitchen favorites gift guide!


THIS GIVEAWAY IS NOW CLOSED.
You might have seen that I have a special promotion going on in December… It's the 12 Days of Jolly Giveaways! I kicked off Day One on Monday (you still have another day to enter, so grab the link in my roundup below!). To go along with this incredible Gingerbread Challah Bread, I have a HUGE giveaway for all of you flavor fanatics out there. ?
Day One – Red Wine Slow Cooker Short Rib Ragu
Day Two – Gingerbread Challah Bread
Day Three – Mini Beef Wellingtons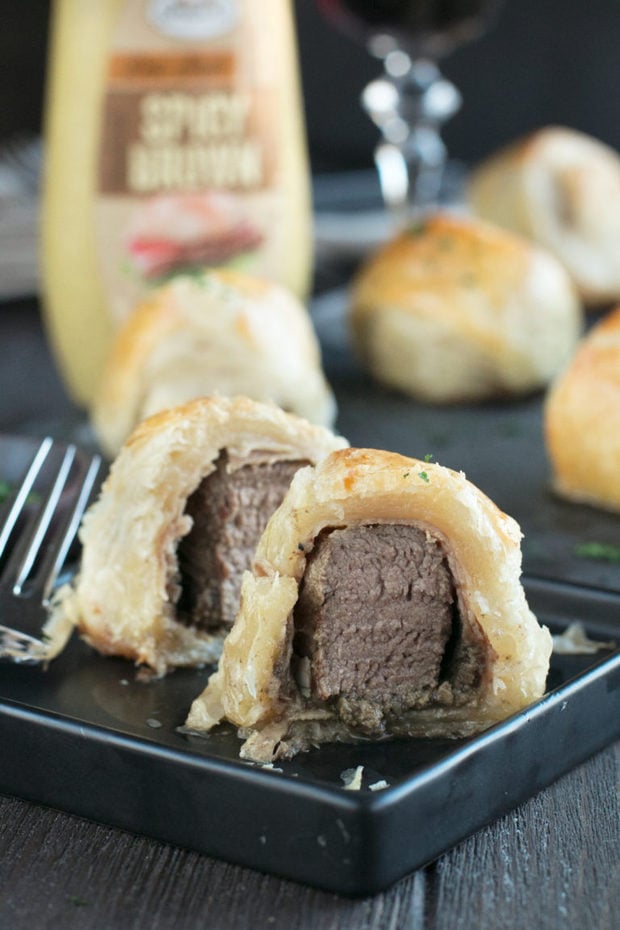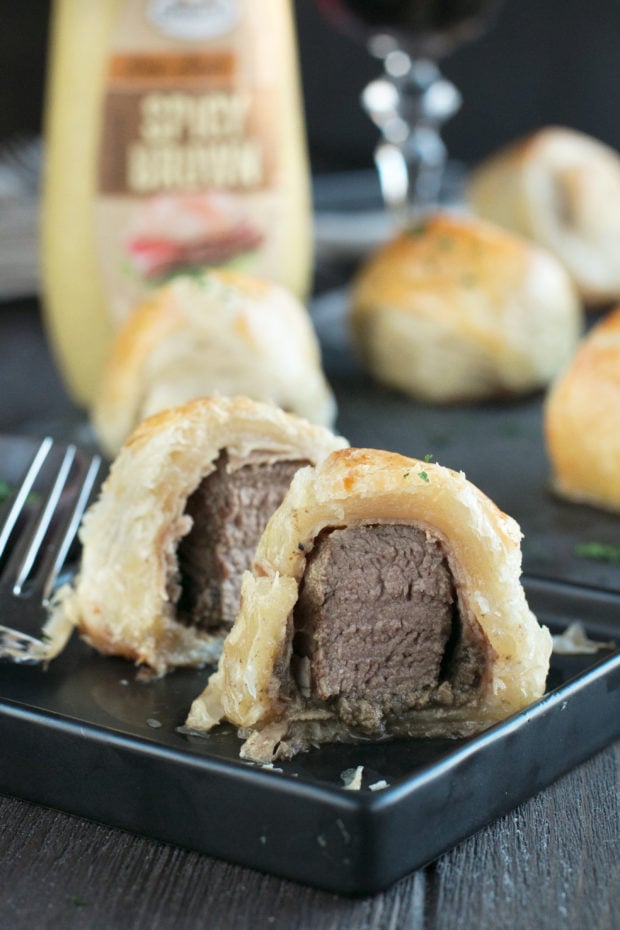 This Recipe's Must Haves
For another beef appetizer, check out these spicy beef dumplings!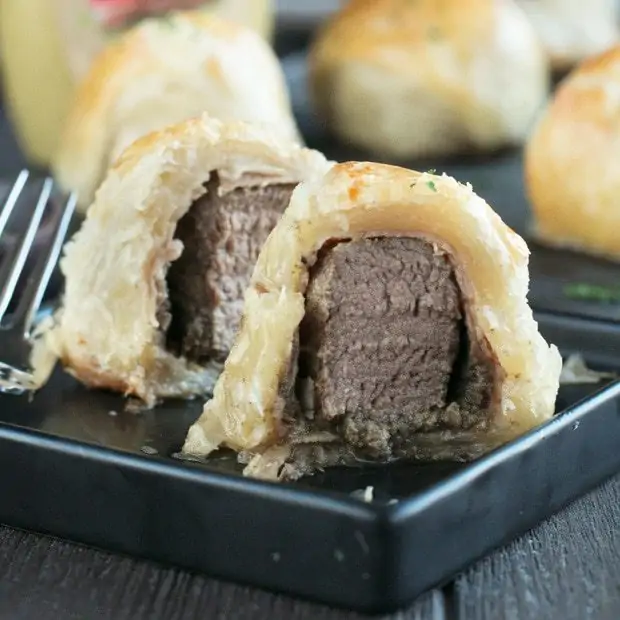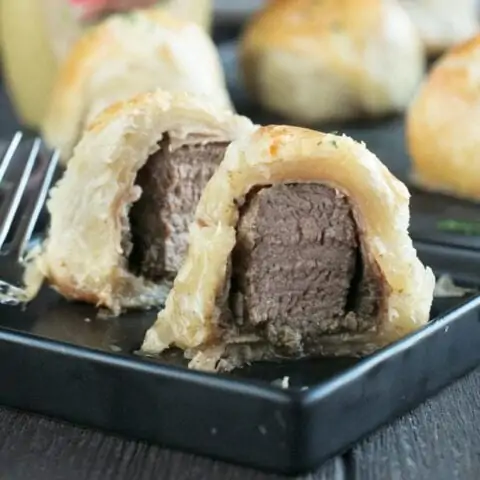 Mini Beef Wellingtons
Additional Time:
15 minutes
Savory mini beef wellingtons are the classy two-bite treat you need to wow the crowd this holiday season! No one will be able to stop at just one...
Ingredients
1 Tbsp butter
1/2 lb white button mushrooms, finely chopped
2-3 sprigs Sprouts fresh thyme
1 tsp Sprouts freshly chopped oregano
Salt and black pepper
2 lbs Sprouts beef tenderloin/filet, cut into two bite cubes (approx 2 inches wide)
Crushed red pepper flakes
1 Tbsp oil
1-2 Tbsp Sprouts Spicy Brown Mustard
6 slices prosciutto, cut in half lengthwise
2 sheets of puff pastry, thawed
1 egg yolk
1 tsp water
Instructions
In a saute pan over medium low heat, melt butter, When melted, add mushrooms, thyme, and oregano. Cook, without stirring, for 5 minutes. Stir and continue to cook until all the moisture has been cooks out. The mixture will be more of a paste at this point. Season with salt and pepper to taste. Remove from heat and cool completely.
Pat the cubes of filet dry and season generously with salt and pepper. Heat oil in a cast iron skillet over high heat. Once hot, sear all sides of the cubes, 1 minute per side. Remove from pan.
Brush the cubes with a generous amount of spicy brown mustard.
Lay out a piece of plastic wrap and place a few pieces of prosciutto with space in between them. Spread each piece with 1-2 tsp of the mushroom paste. Place a filet cube at the long end of each piece of prosciutto.
Wrap the prosciutto around each piece of meat and wrap well in plastic. Repeat with remaining cubes and prosciutto. Chill in the freezer for 15 minutes.
Preheat oven to 400 degrees F. Line a baking sheet with parchment paper.
In a small bowl, whisk together egg yolk and water. Set aside.
Cut puff pastry into strips that are the width of the filet cubes. Remove the steak from the plastic wrap and place on a piece of puff pastry. Bring the pastry together around the beef cube, pinching to seal well. Use another piece of pastry the other direction and wrap around the beef to cover. Pinch together to seal.
Place wellingtons seam side down on the lined baking sheet. Brush each with egg yolk wash.
Gently score the tops of the wellingtons into a criss-cross pattern.
Bake for 20 minutes, until the pastry is golden and puffy and cooked through. Let rest 10 minutes. Serve warm.