Please note this post contains affiliate links.
An Old Fashioned Moscow Mule is the stunning combination of an old fashioned cocktail and a Moscow mule! Bringing together two of your favorite cocktails, the flavors meld together in a unique and balanced way. It'll be the star cocktail of your next gathering!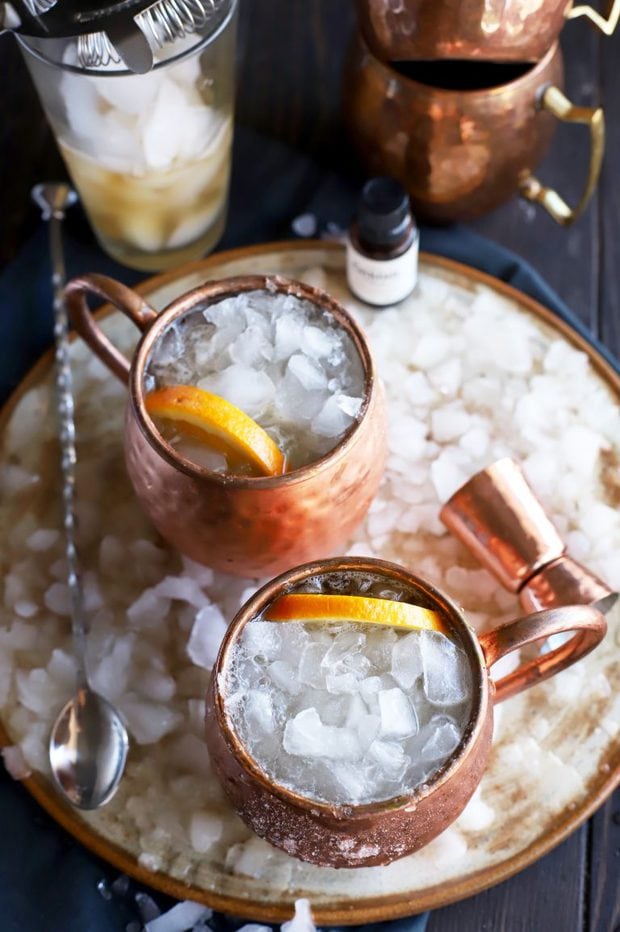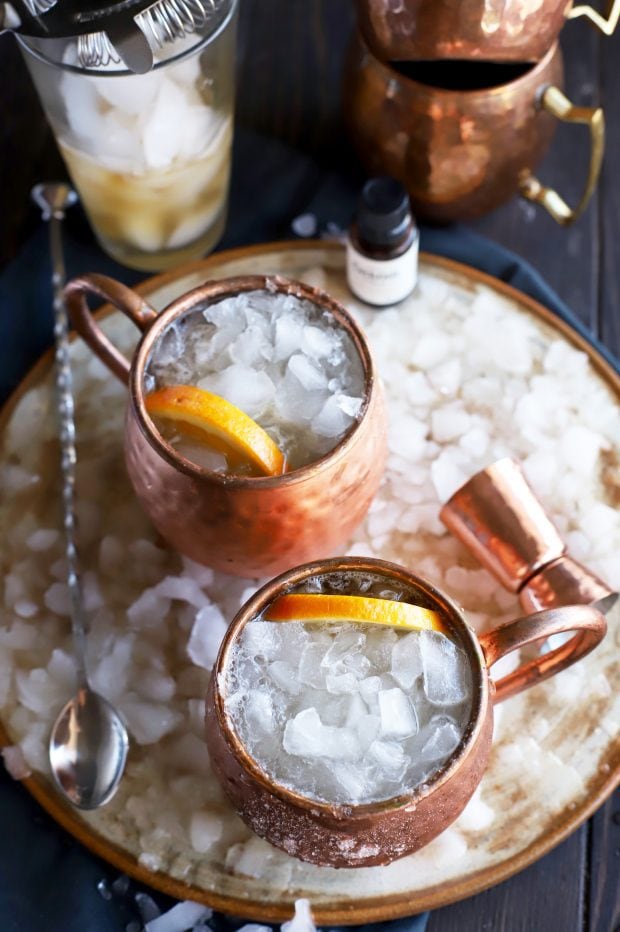 Please note that some of the links below are affiliate links. If you make a purchase through one of these links, I will receive a small commission.
So I decided it would be a good idea to throw two cocktails in the same glass and see what happens this week…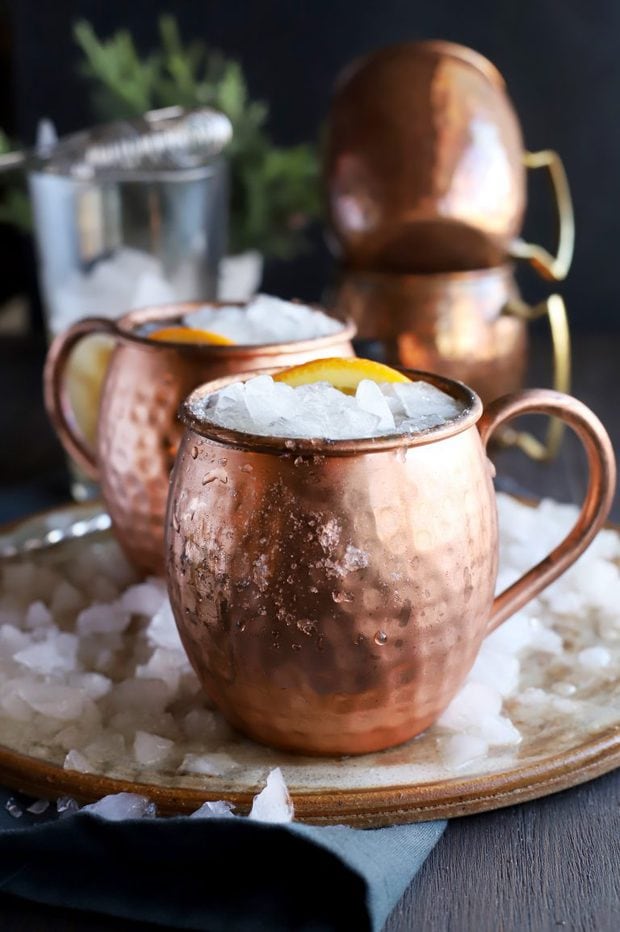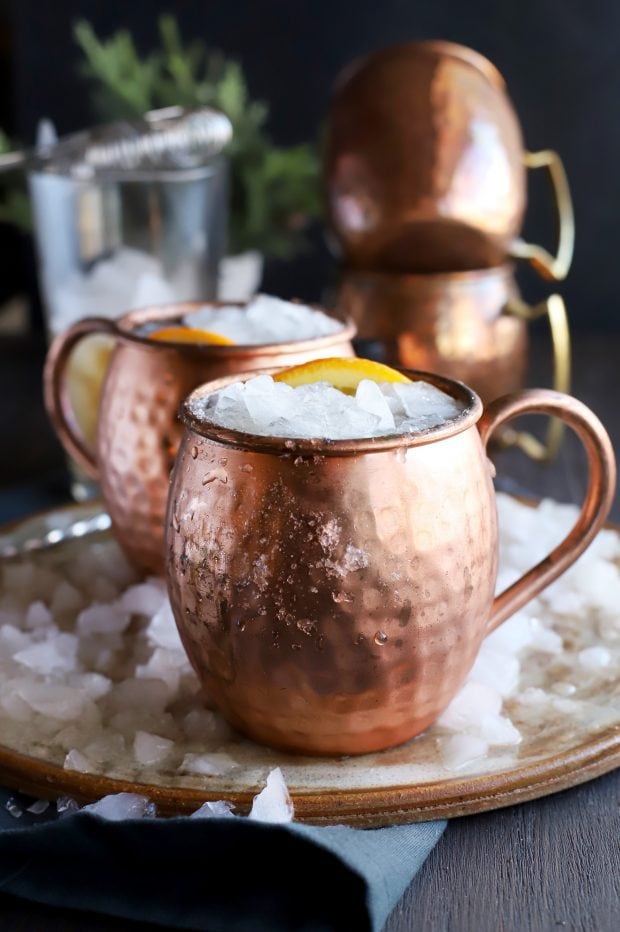 OH BOY, that was the best decision I've made in a longgggg time.
As you all know, I am a huge fan of Old Fashioned and Moscow Mules. I've made Old Fashioned cocktails with twists like apple pie, strawberry rhubarb, earl grey, smoked orange, and sparkling grapefruit.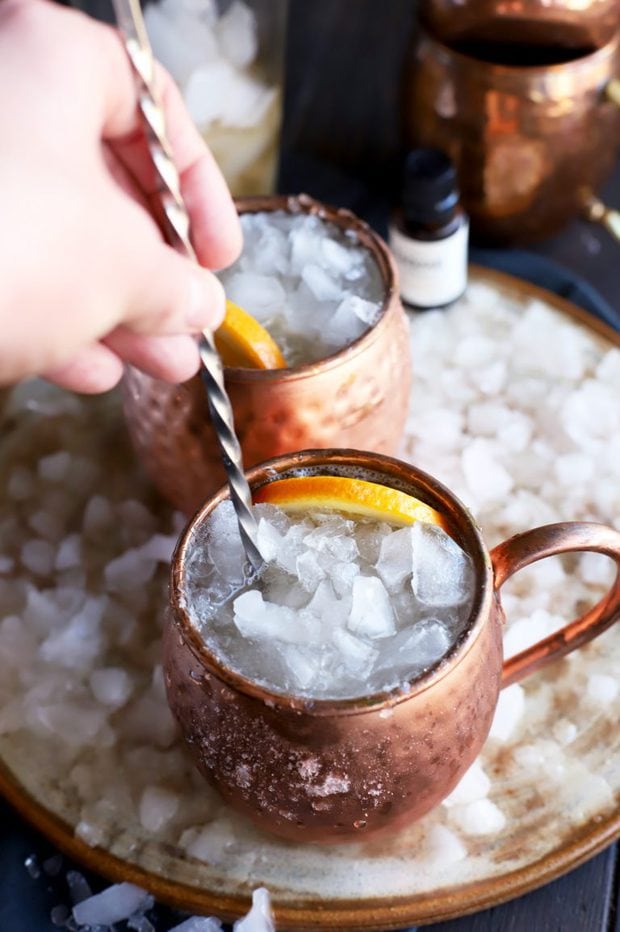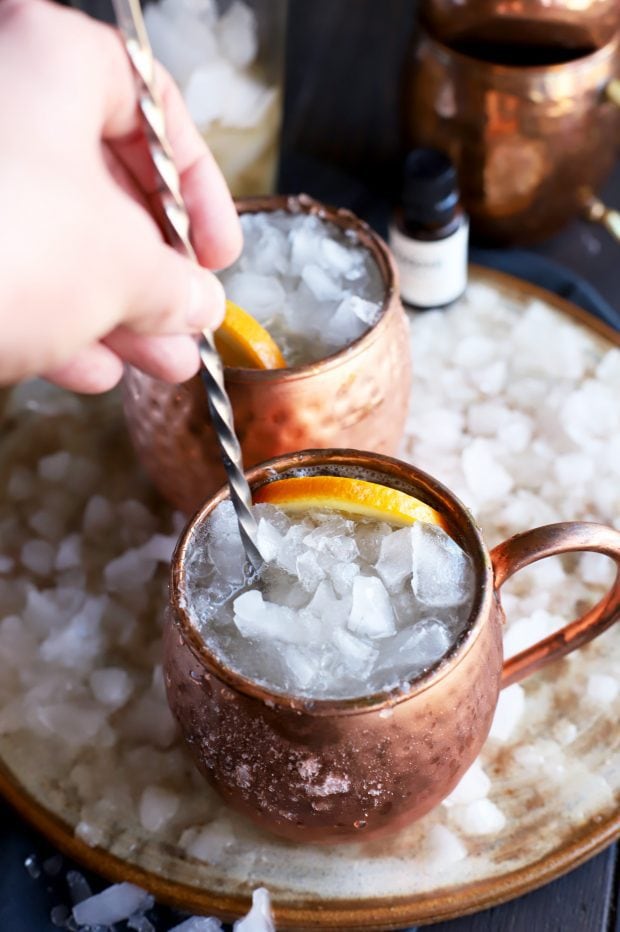 I've created Moscow Mules with twists like peach mint, blood orange, pear, cherry, blackberry, and mezcal.
However, amongst all this cocktail experimentation, I had overlooked the most obvious combination of all…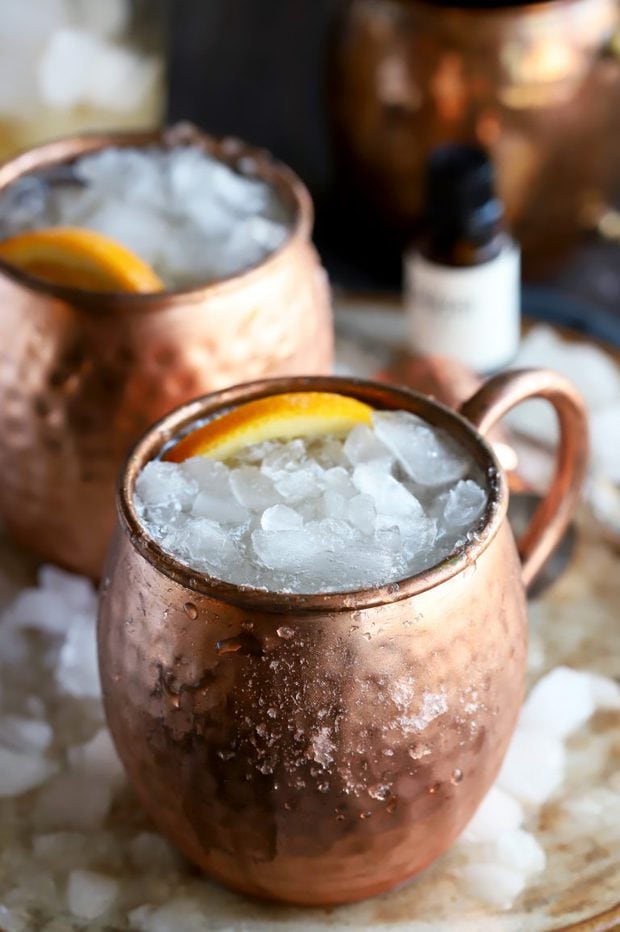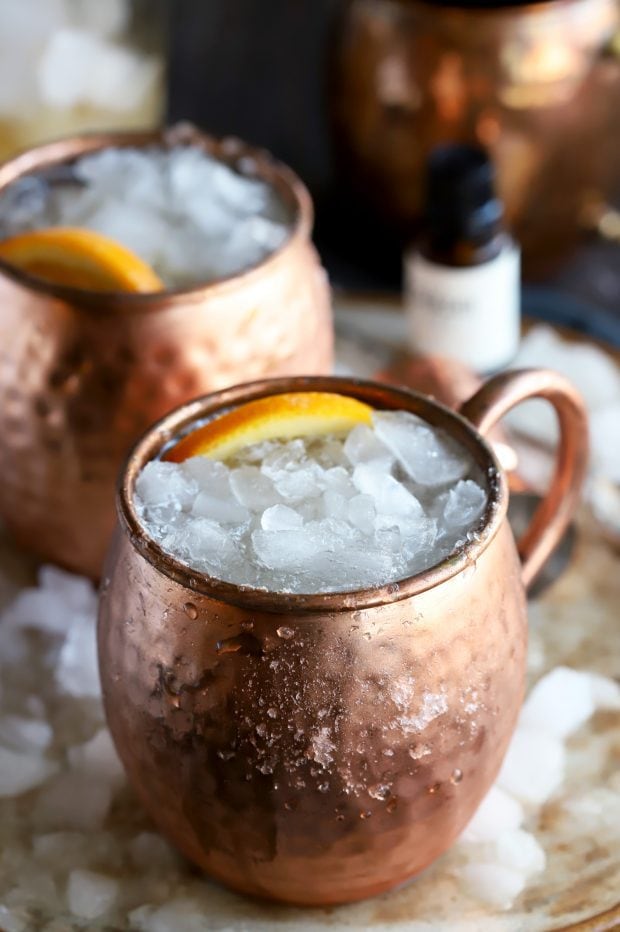 Old Fashioned + Moscow Mule = YUM.
I have always loved putting whiskey or bourbon in a Moscow mule, so this cocktail is already pure deliciousness in my book. However, instead of it simply being an Irish Mule (a Moscow mule with whiskey), this drink adds bitters into the mix with a touch of simple syrup and lime.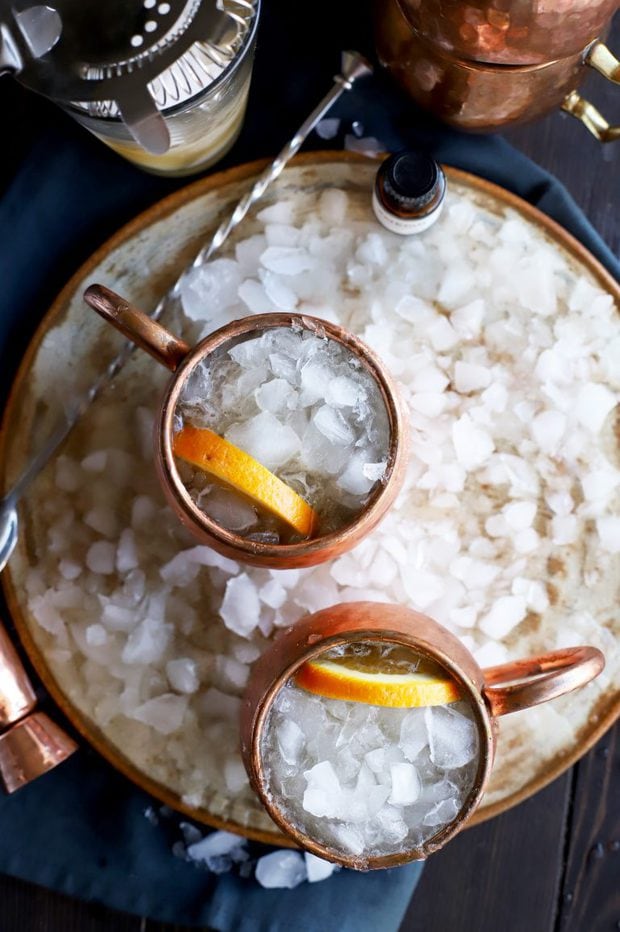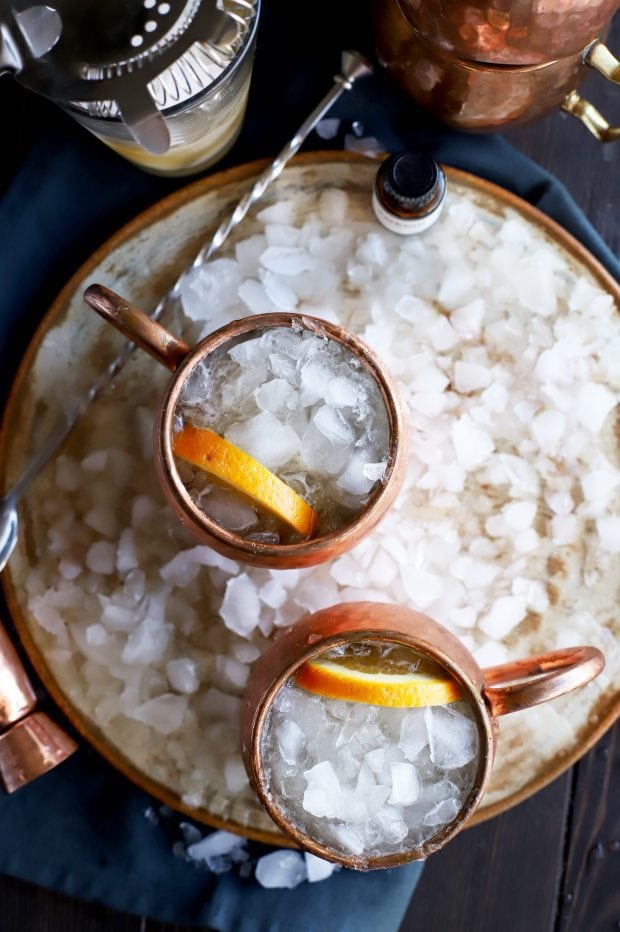 You can honestly use any type of bitters you like in this cocktail. I've used orange and cherry, as well as Angostura or smoked orange. There are so many options to choose from in the bitters department nowadays, so you can really make this cocktail your own. I would recommend sticking with standards or fruit flavors for the bitters, but feel free to try more and report back with your findings!
This is seriously going to become one of your new favorite cocktails for happy hour or gatherings! Plus you can set out a bar full of everything you need for Moscow mules and old fashioned cocktails, then set out instructions for this cocktail. It's a fun way to host a cocktail party or gathering, and you'll be surprised by how much guests get into whipping up their own concoction.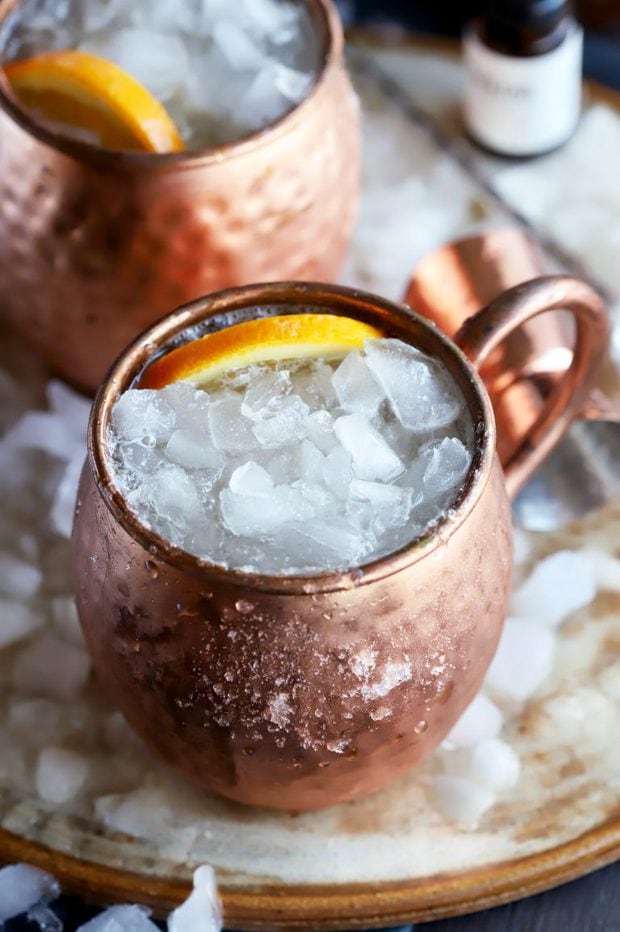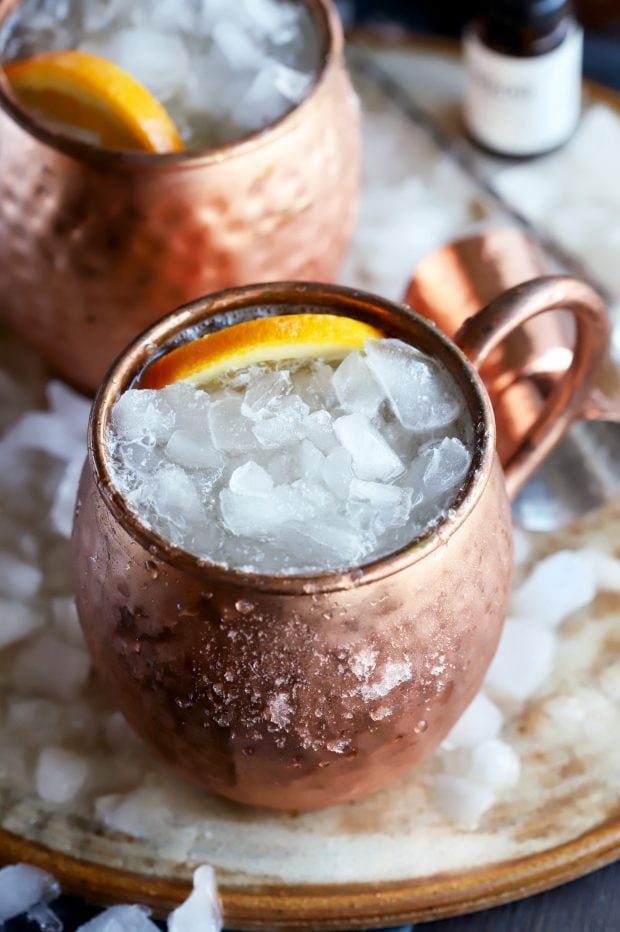 This Recipe's Must-Haves
If you want the mugs you see here, snag the Mule Science Moscow Mule Copper Mugs
! They are gorgeous and totally affordable.
While I don't have a copper bar spoon just yet, I am eyeing this Viski True Fabrication Barspoon
. I LOVE Viski products (not sponsored to say that, I really do love them!). So anything you get from them is guaranteed to be fabulous.
Complete the look with a PARIJAT HANDICRAFT Pure Copper Hammered Finish Jigger
! I am super into copper, obviously, so if you are too, I recommend completing the look for your bar cart.
If you don't have mugs, a bar spoon, or a jigger and would like a matching set, I love the looks of this Cretoni Copperlin Pure Copper Hammered Moscow Mule Mugs Set of 4 with Bar Spoon and Jigger
!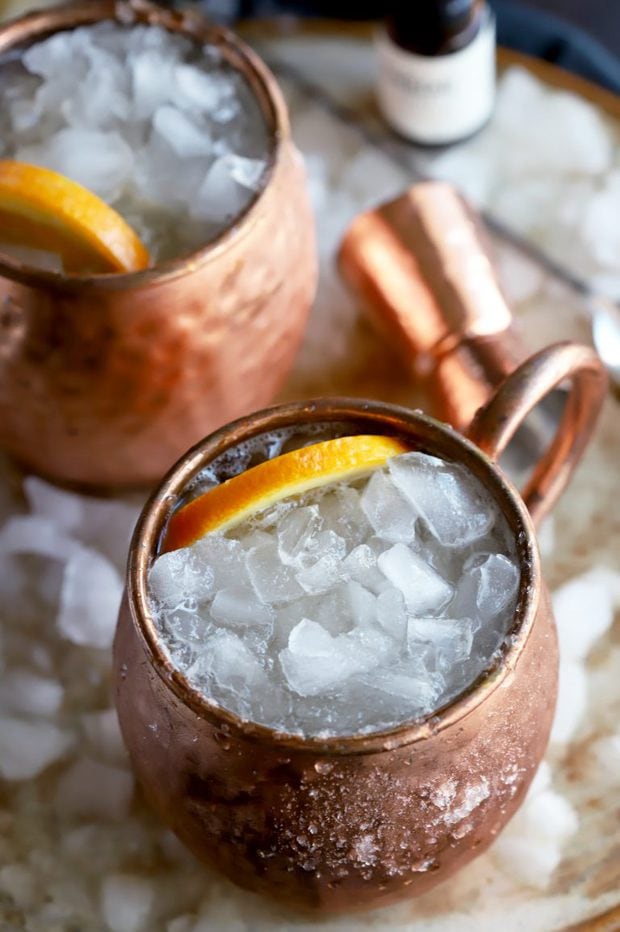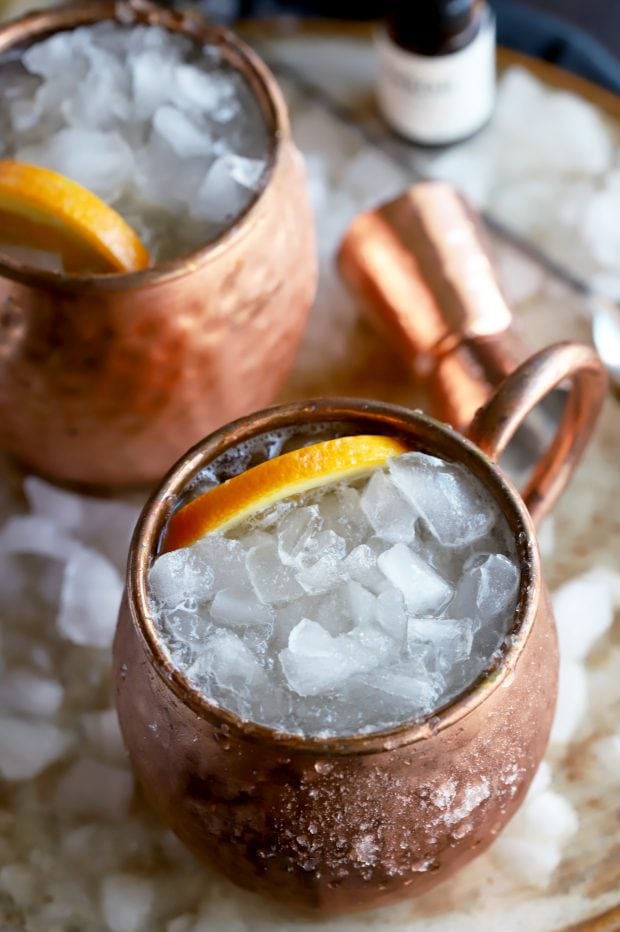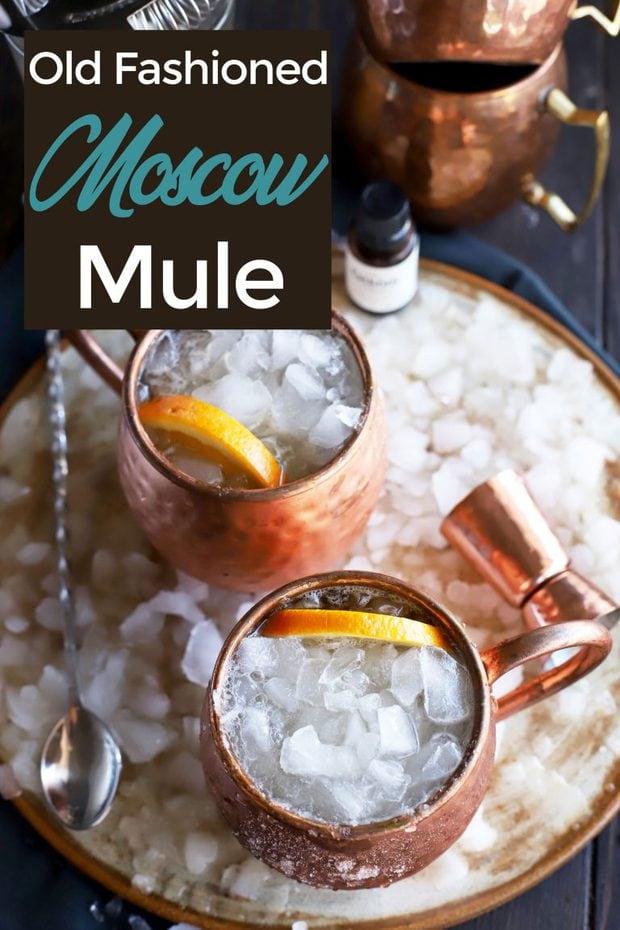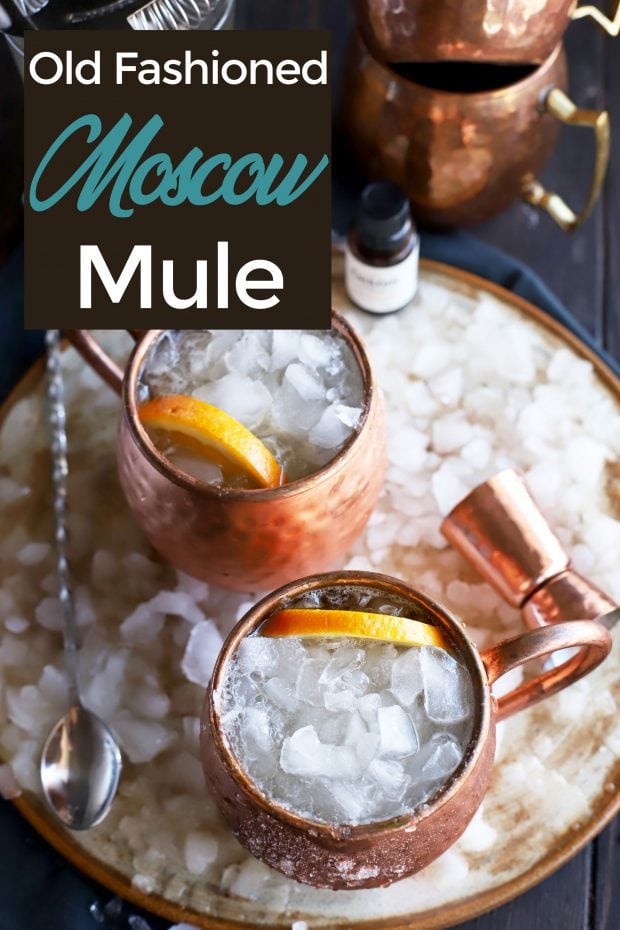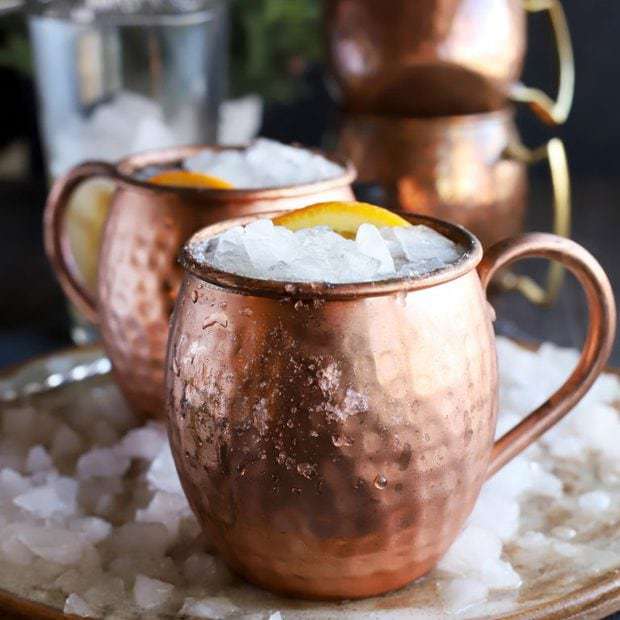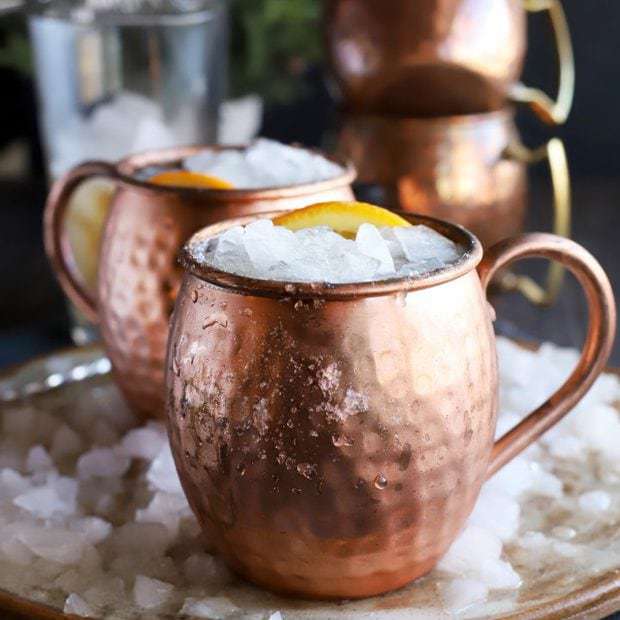 Old Fashioned Moscow Mule
Your favorite old fashioned cocktail meets a moscow mule in a bubbly, balanced mug! It'll become your new favorite way to enjoy BOTH cocktails at one time.
Ingredients
2 oz bourbon or rye whiskey
1/2 oz simple syrup
1/4 oz lime juice
2 dashes bitters (you can use Angostura bitters, but other fruity options like orange, cherry, etc are good too!)
6 oz ginger beer
Crushed ice
Instructions
Add whiskey, simple syrup, lime juice, and bitters to a tall pint glass filled with ice. Stir to combine.
Strain into a copper mug, or cocktail glass, filled with crushed ice.
Top with ginger beer and give the drink one more stir before serving. Garnish with an orange wheel and additional crushed ice, if desired.
Recommended Products
As an Amazon Associate and member of other affiliate programs, I earn from qualifying purchases.