Blood Orange Moscow Mule is a fruity fall twist on the classic cocktail. Now that blood oranges are briefly gracing us with their presence, get in on the goodness in every way possible!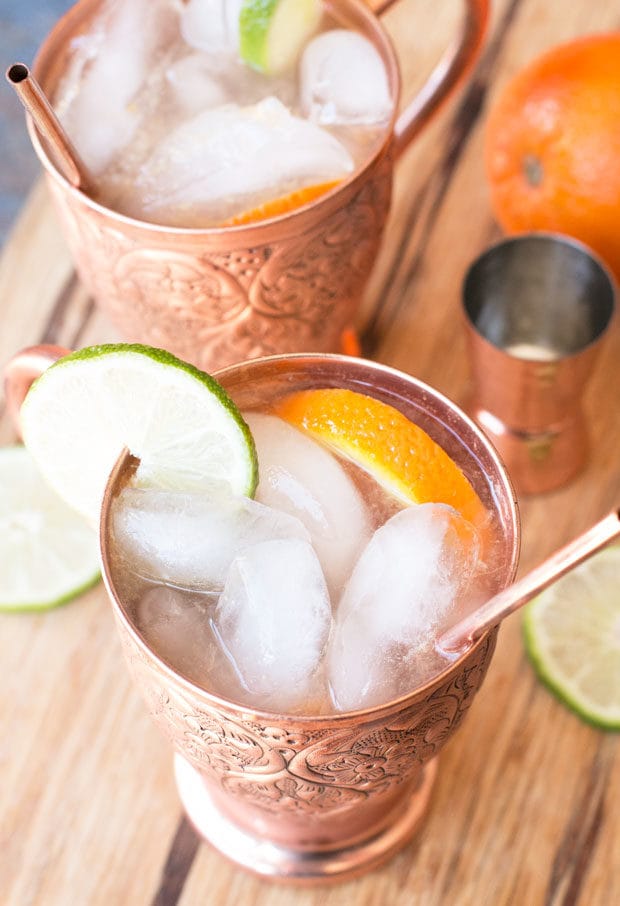 Blood oranges are a bit fleeting here in Colorado. They come in and like a tornado, they are gone seemingly moments after they get here. I'm pretty sure it's all those foodies lurking around, just waiting for them to hit the product section so they can hoard them all to themselves.
Let me tell you, finding them was a massive pain – a much larger pain than I thought it was going to be when I initially thought about doing this recipe.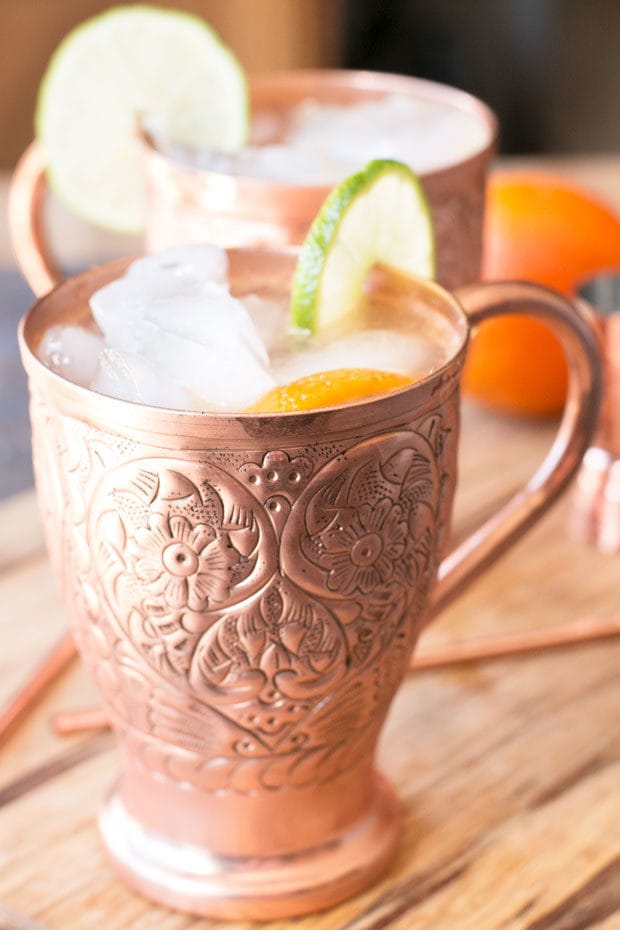 I almost resorted to blood orange vodka (which 100% works as a substitute if you don't have blood oranges in your area, by the way – trust me, I tried it), but I really wanted the freshest flavor possible in these Moscow mules.
You all know that I have an affinity for Moscow mules on Cake 'n Knife. I love making seasonal variations any chance I get (hiiiiiiii obsession with ginger beer…).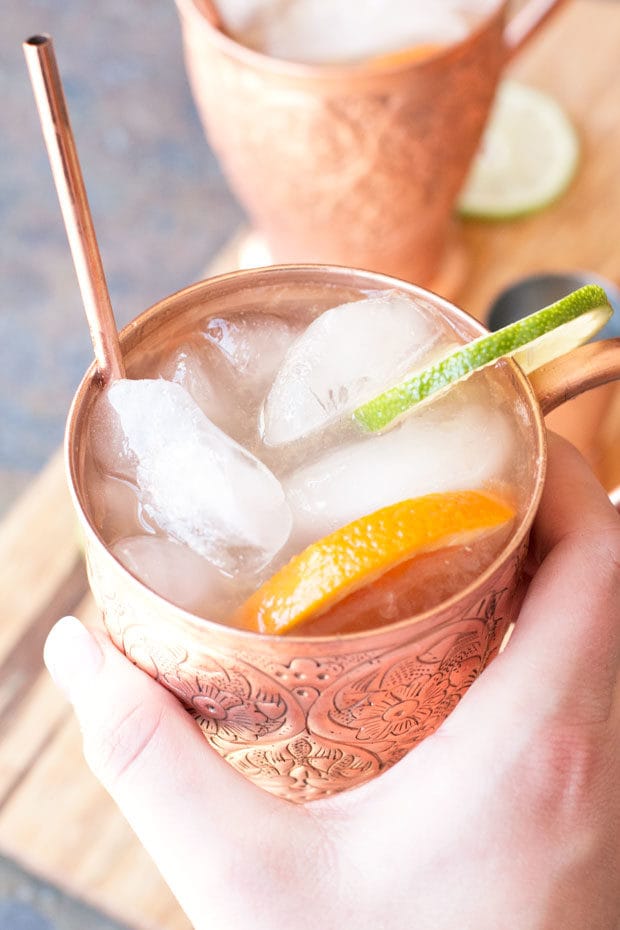 This time I'm bringing something a little extra to the party… New stunning Moscow mule mugs!
I mean just look at these… aren't they gorgeous?! I'm so used to seeing the plain ol' hammered or smooth copper mugs – I never realized there were such pretty ones out there! These Kajamo Mule mugs are 100% copper just like the mugs you know and love, but they have an eye-catching design AND they are 16 oz.
Yea, you read that right. Now you can make 16 OUNCES worth of Moscow mule deliciousness without having to go back for multiple refills.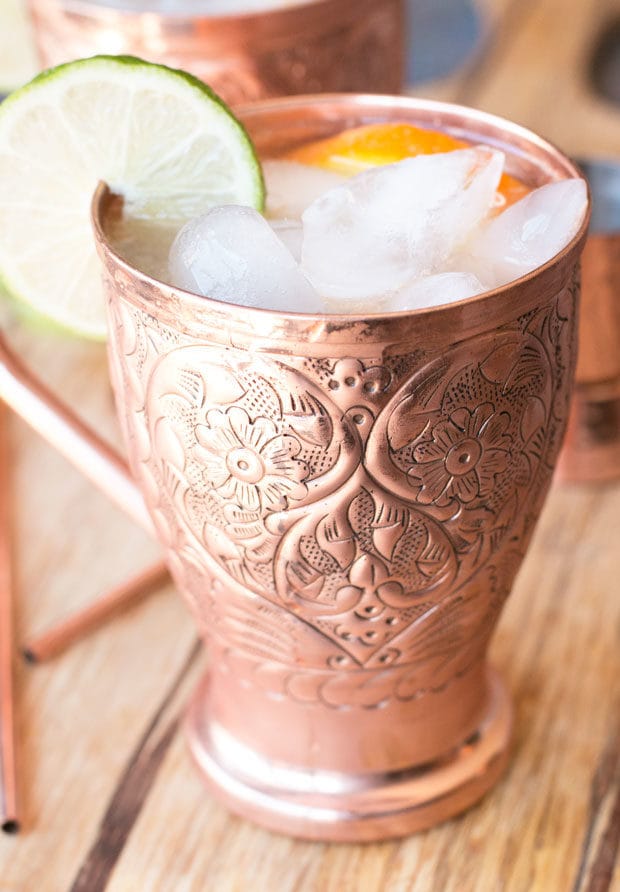 I'm lucky enough to be giving away a pair of these mugs (copper stirring sticks included!) today! The giveaway is below the recipe, so be sure to enter ASAP. You NEED these mugs to make it through the rest of blood orange season!
Disclosure: I received compensation from KamojoMule as part of this giveaway and post. As always, all opinions and recipe are my own. Thanks for supporting the brands that support Cake 'n Knife!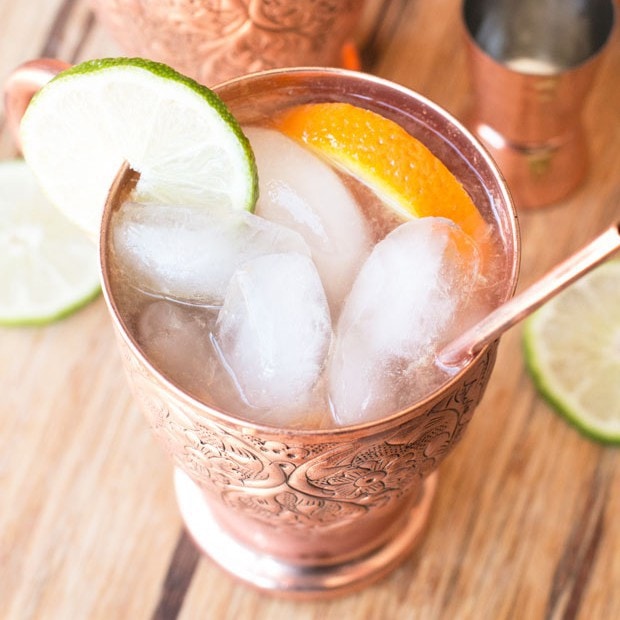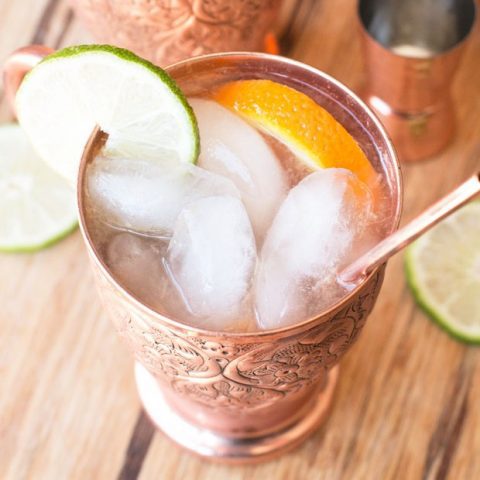 Blood Orange Moscow Mule
Blood orange is an amazing pairing with the ginger!
Ingredients
3 blood orange wheels
2 oz vodka
1/2 oz lime juice
Ginger beer
Garnish: blood orange wheels, lime wheels
Instructions
In the bottom of a copper mug, muddle together blood orange wheels, vodka and lime juice.
Fill the glass with ice and top with ginger beer.
Stir briefly before serving.
What I Used to Make This Recipe:
Pin this Blood Orange Moscow Mule recipe for later!