Please note this post contains affiliate links.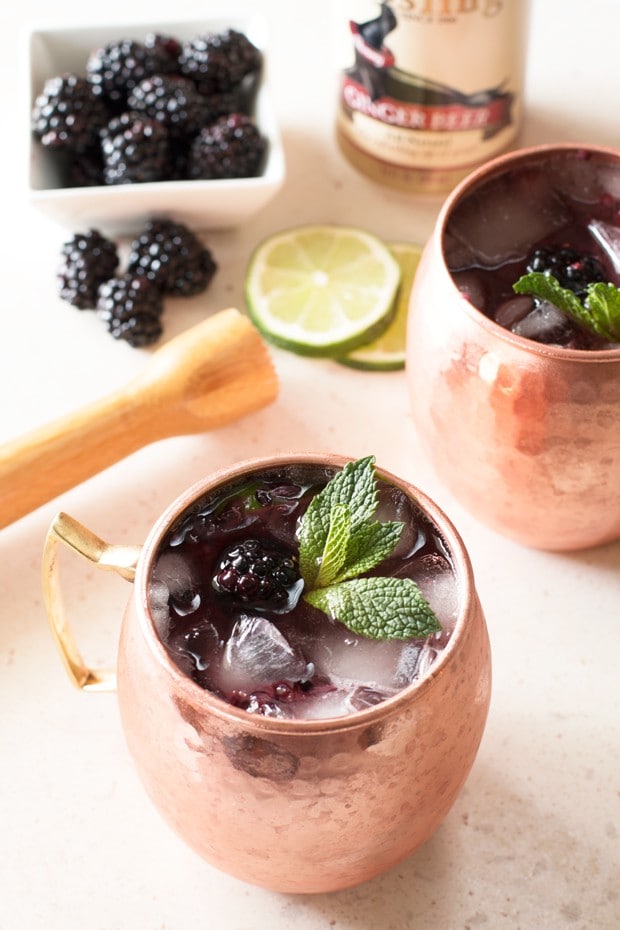 It's Moscow mule season in my house again. I love whipping out the copper mugs, cleaning them until they gleam, then filling them with the ginger goodness that is a Moscow mule.
I am sincerely looking forward to a large one of these when I get home from my travels on Friday night.
It's been quite a whirlwind of travel over the past two weeks and after one more trip, I can look forward to being home for a while.
There's nothing like traveling for a couple of weeks on back-to-back trips to remind you exactly how much you love sleeping in your own bed!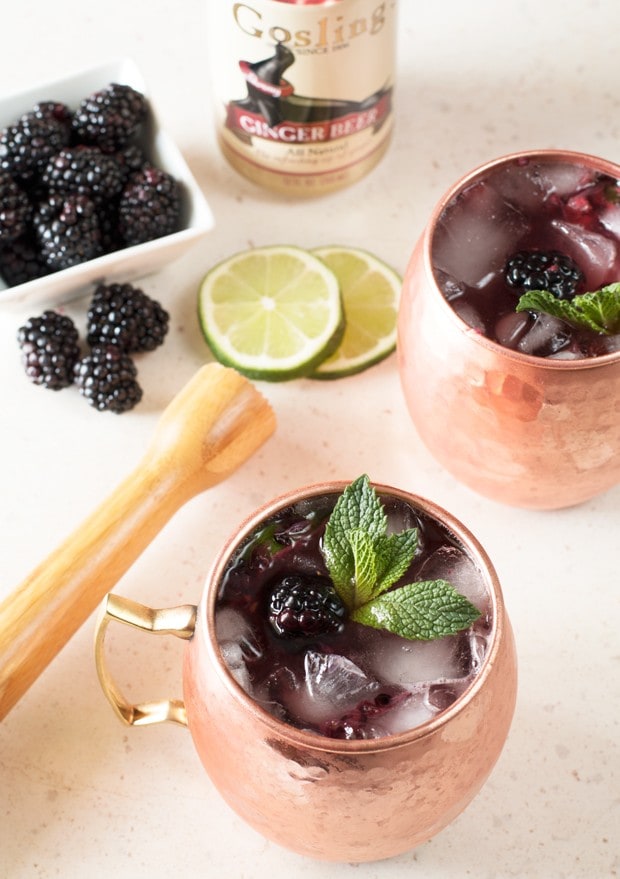 Plus switching time zones six different times in two weeks really screws with your head. I barely know where I am and what I should be doing at this particular moment.
It's like I am having an out-of-body experience. Somehow I am getting everything I need to done, but I feel like I am watching myself doing it instead of doing it myself. That must sound insane…
Let's get back to this blackberry Moscow mule before you send me to the looney bin, ok?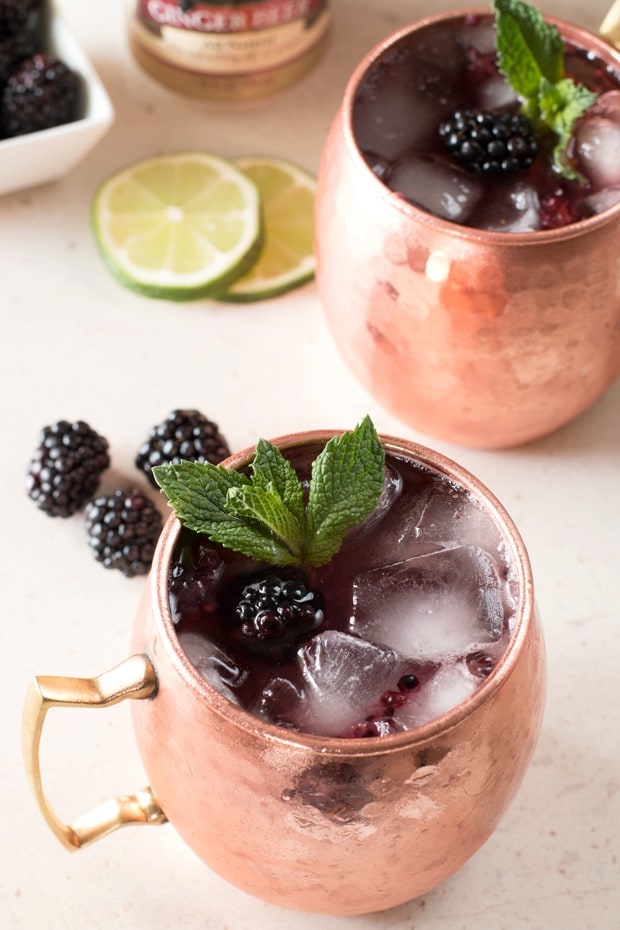 Blackberries are such a great enhancement for a Moscow mule. They bring a fruity freshness to the drink which pairs ever so nicely with the zing of the ginger.
In fact, the addition of blackberry makes these cocktails slip down your throat even easier – both a good and bad thing depending on how early you have to be up the next day!
BTW, that muddler is brand new. I can't believe I went this long without buying one!
Let me just say, it's SO much easier than using the pestle from my mortar & pestle set. Seriously, what was I thinking waiting this long?
Cheers to being home and well rested! It's so close I can practically taste it…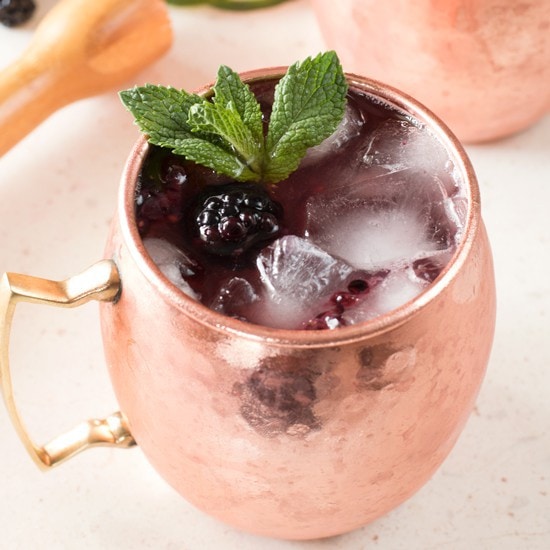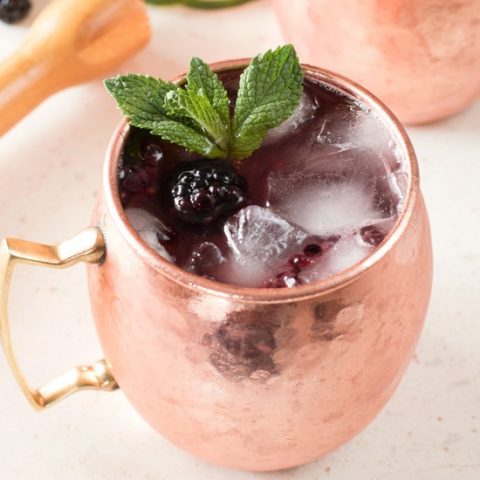 Blackberry Moscow Mule
Blackberry is the ideal fruity enhancement for the classic Moscow mule cocktail.
Ingredients
5 blackberries
1 lime wheel
1 1/2 oz vodka
Your favorite ginger beer
Ice
Mint for garnish
Instructions
In the bottom of a copper Moscow mule mug, muddle together the blackberries and lime. Fill the glass halfway full of ice. Add the vodka and fill the rest of the way with ginger beer. Stir to combine.
Pin this Blackberry Moscow Mule recipe for later!