Sparkling Grapefruit Old Fashioned is a summery update on the classic cocktail with just the right splash of bubbles and citrus. I swap out traditional rye whiskey for bourbon because of bourbon's slightly sweeter notes, ideal for this lighter take.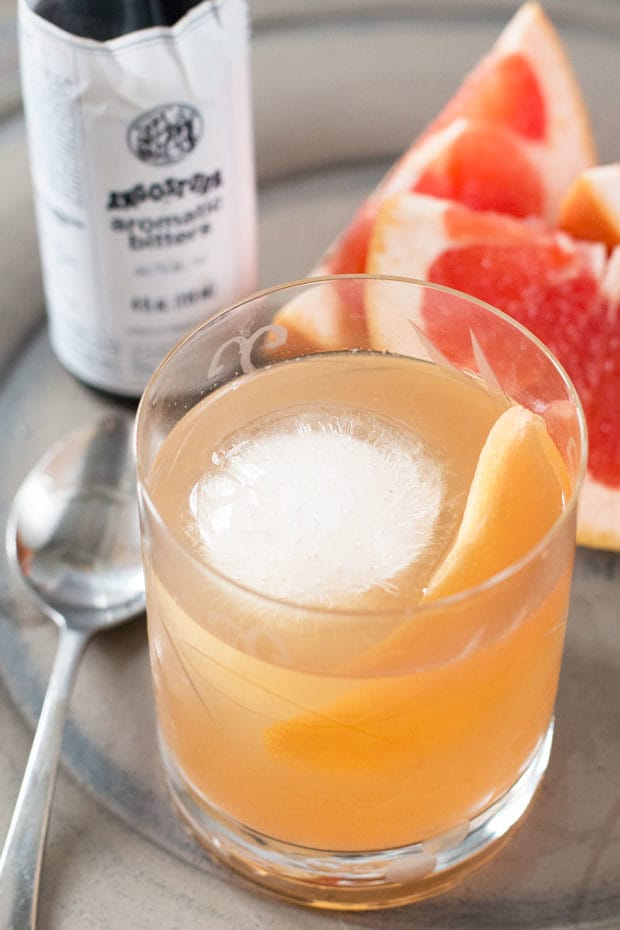 I'm struggling a bit this week, I'm going to be real honest. I had an awesome Monday – I busted out recipes left and right, I met surprise deadlines and I felt so accomplished. Oh and did I mention that was all on about 5 hours of sleep?
Then I shattered an entire bottle of beer on Tuesday (epic explosion, it was all over the walls and down the stairs to the basement) and I dropped my camera battery on my toe yesterday, so my feet are now covered in cuts and bruises…
It's like Monday was this shining, gloriously productive today and the rest of the week is seriously falling short. Self-inflicted injuries aside, I'm moving slowly through my work and I'm not getting nearly enough done before the long weekend (crossing my fingers I can still take a solid 2 or 3 days off at this point).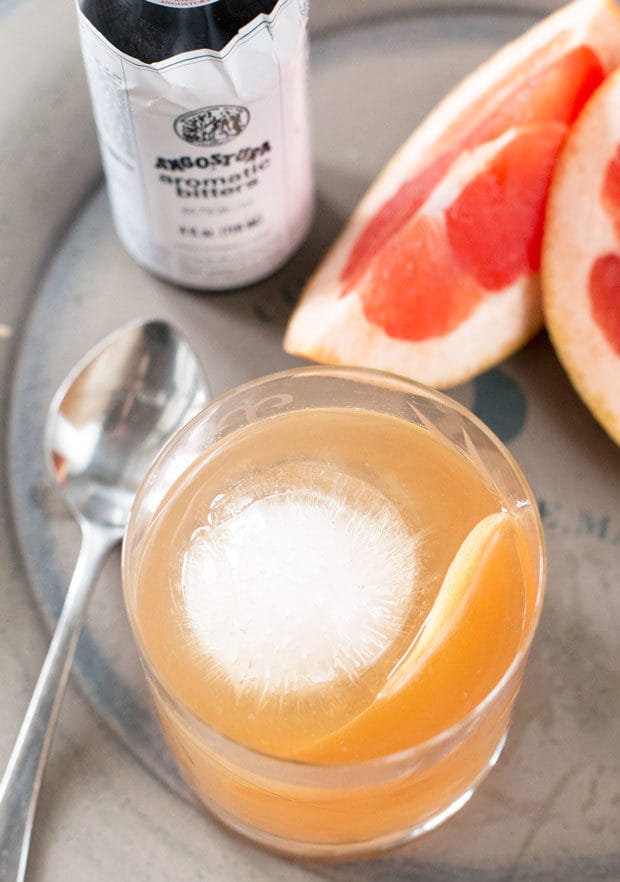 I just keep repeating to myself "it'll be fine, it'll alllllll be fine."
It helps to sit back and sip on a proper cocktail like this sparkling grapefruit old fashioned. I'm sure some of you traditionalists out there are screaming at me for daring to mess with a classic like this. Trust me, I love my whiskey. I've kind of turned into a whiskey girl, well BACK into one technically, and bourbon isn't usually a spirit I turn to often. However for this particular rendition of an old fashioned, whiskey didn't work like I wanted it to.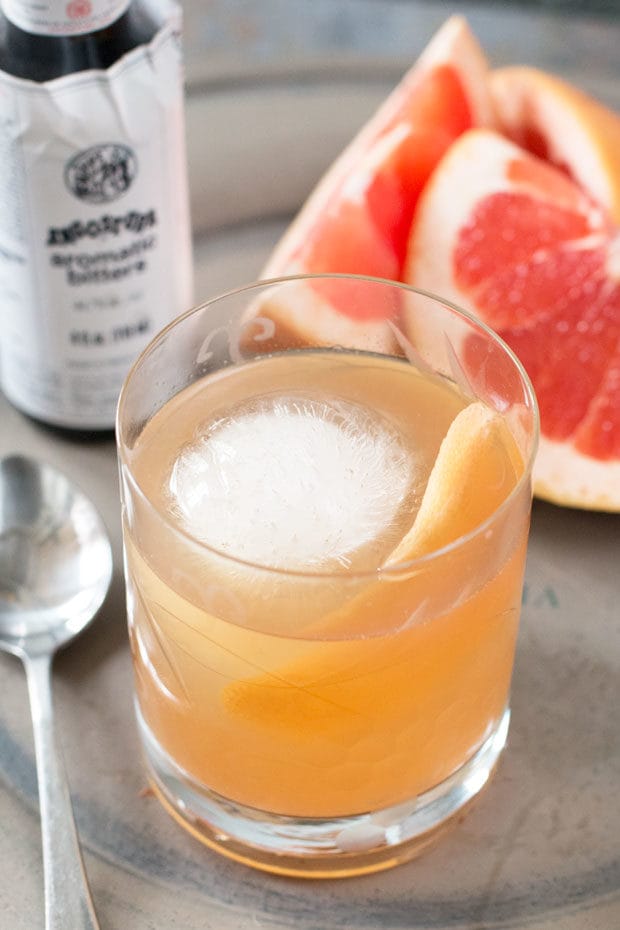 Instead the slightly sweet notes of bourbon leveled the entire cocktail out in a way that whiskey couldn't.
The bright grapefruit and little splash of sparkling water bring new life to my favorite classic cocktail. It's a great accompaniment to a summer's day spent on a patio or even as a cocktail hour update for those who haven't quite fallen in love with the strength of an original old fashioned (I know there are a few of you out there and I swear I'm not judging).
Happy drinking!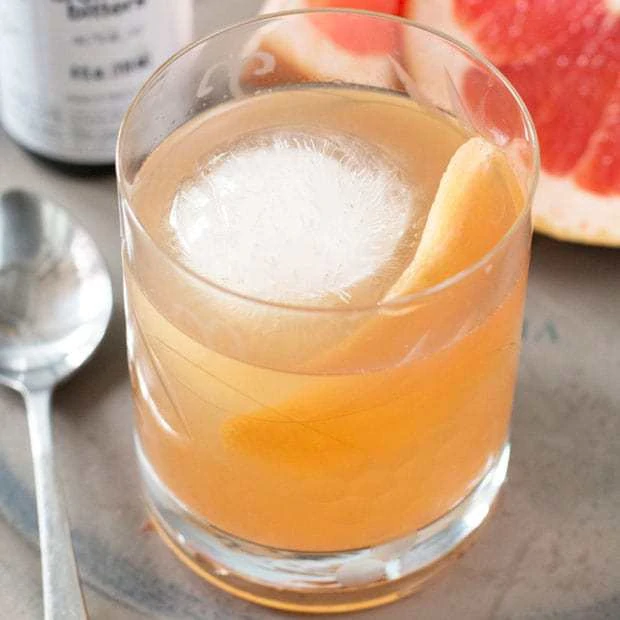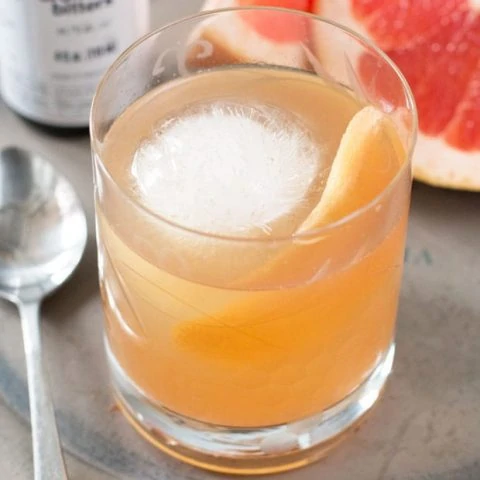 Sparkling Grapefruit Old Fashioned
A slightly more citrusy and sweet take on the classic cocktail.
Ingredients
2 oz bourbon
1 oz grapefruit juice
1 oz simple syrup
2 dashes angostura bitters
Sparkling water
Large ice sphere or cube
Garnish: grapefruit peel
Instructions
Add bourbon, grapefruit juice, simple syrup, and bitters to a rocks glass. Stir to combine.
Top with a splash of sparkling water and a large ice cube.
Garnish with grapefruit peel.