A Strawberry Rhubarb Old Fashioned is such a simple update to a favorite classic cocktail of mine. Made with homemade strawberry rhubarb simple syrup, the fruitiness pairs with the sharp rye whiskey and orange bitters for a smooth cocktail with a hint of summer in it! Simple, elegant, and oh-so gorgeous.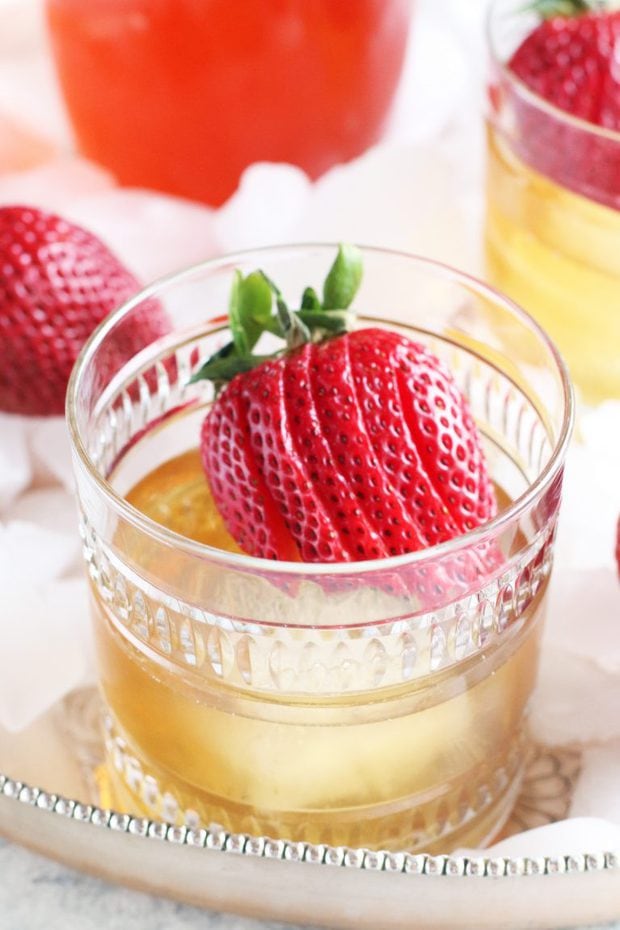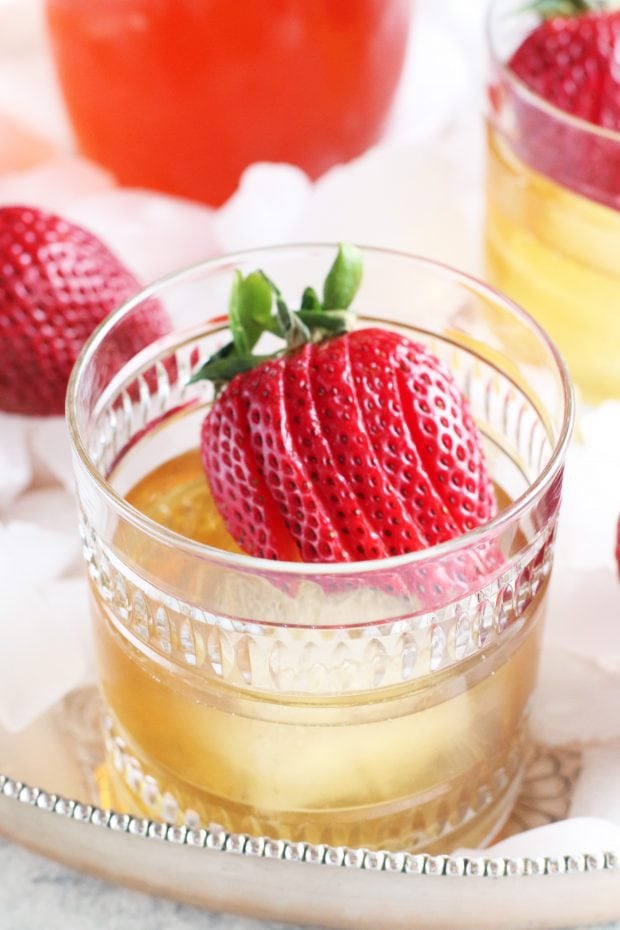 Please note that some of the links below are affiliate links. If you make a purchase through one of these links, I will receive a small commission.
I am feeling a whirlwind of emotions right now.
I am officially MARRIED!!!
GAH, this past holiday weekend was absolutely magical. From spending ample time with close friends and family, to saying my vows with a ridiculously amazing view of the mountains, to saying "I do" to my partner and best friend…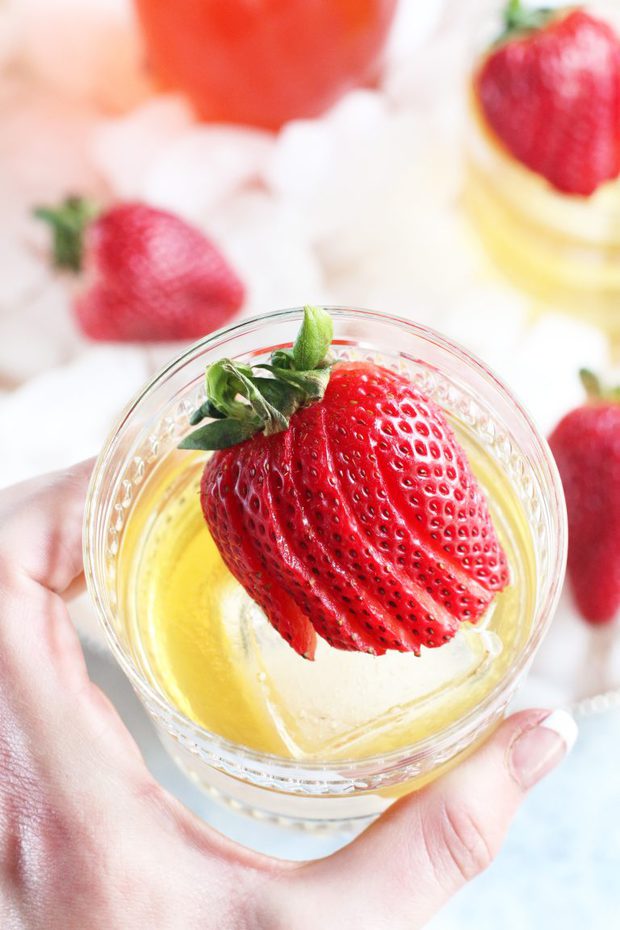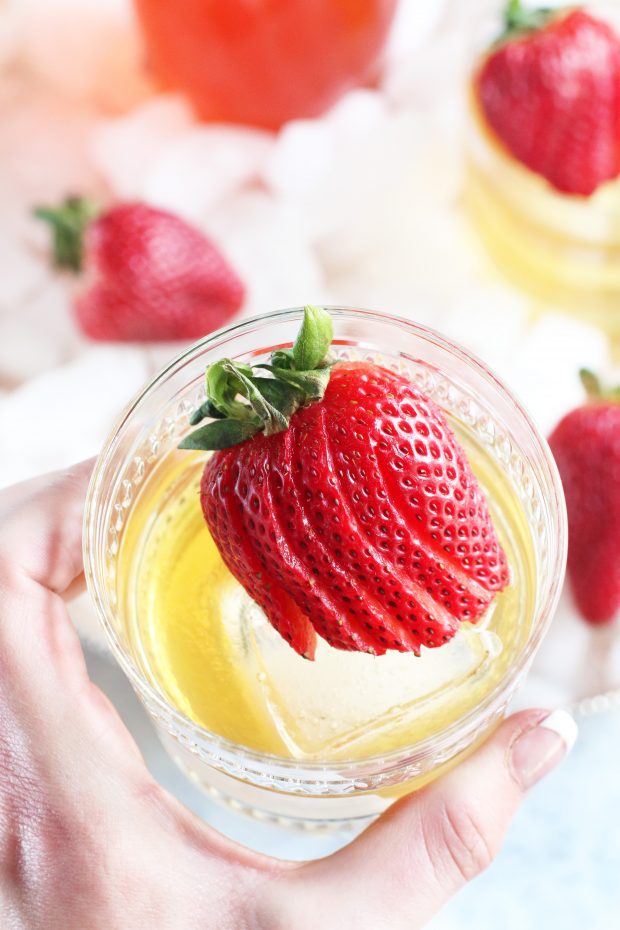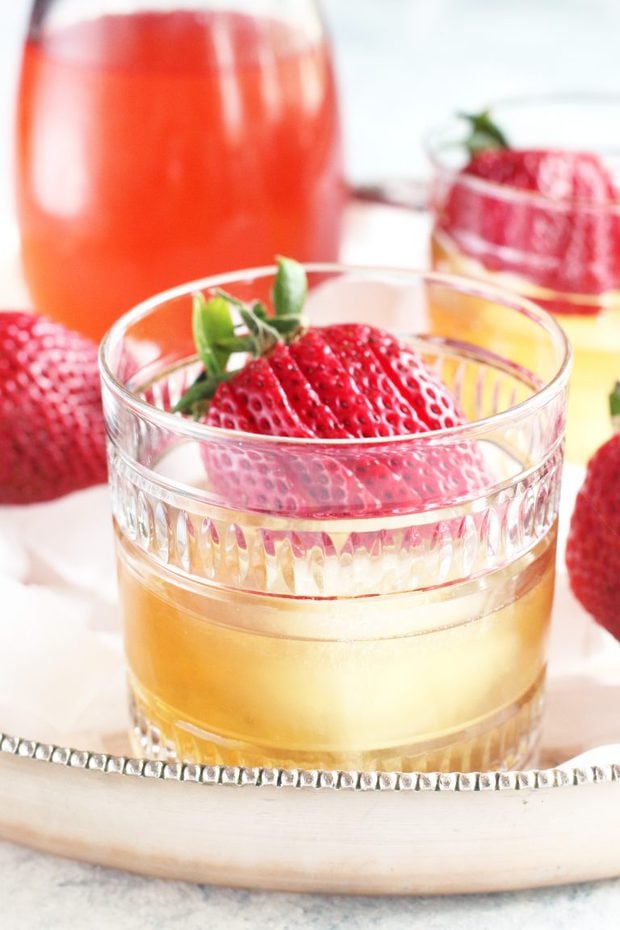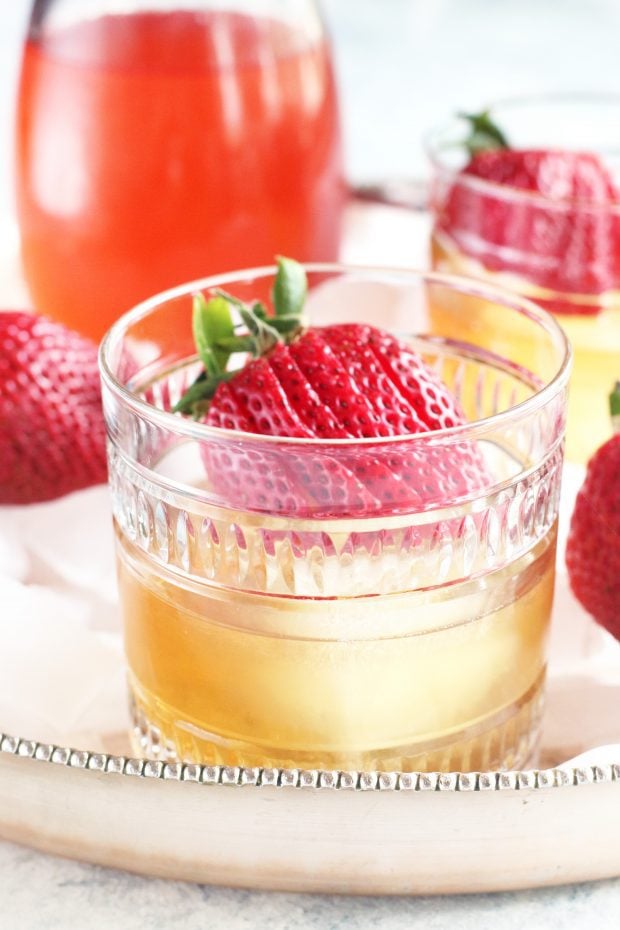 I am just over-the-moon with pure happiness and joy.
Over this oh-so special weekend, the Man and I imbibed in tons of food and drink, but our wedding toast once we had our first look was with our favorite…
WHISKEY.
Whiskey neat is just what the Man and I were enjoying the night that we met, and so it seemed only fitting to enjoy it all weekend long – particularly in old fashioned's (one of our usual drinks of choice).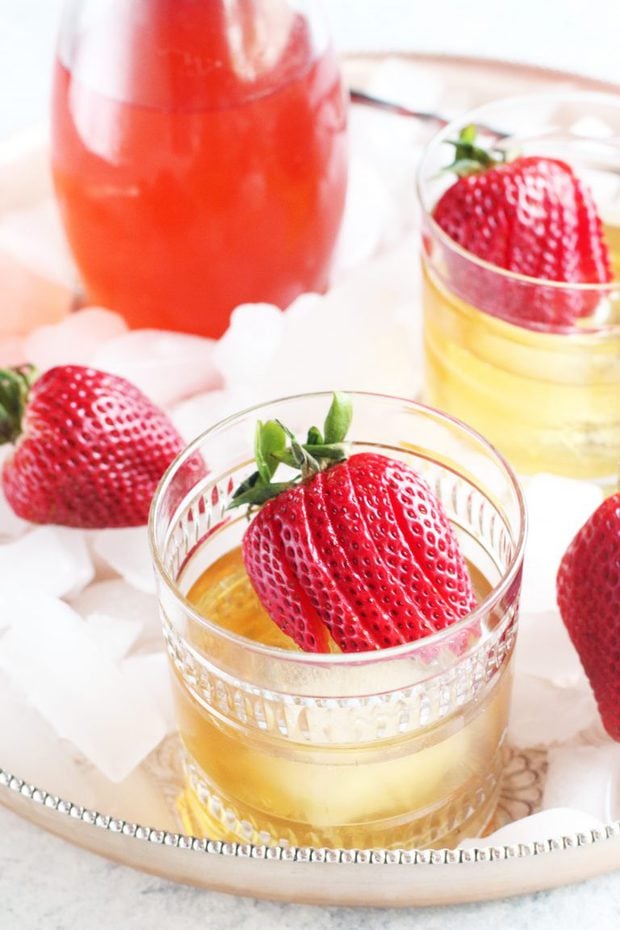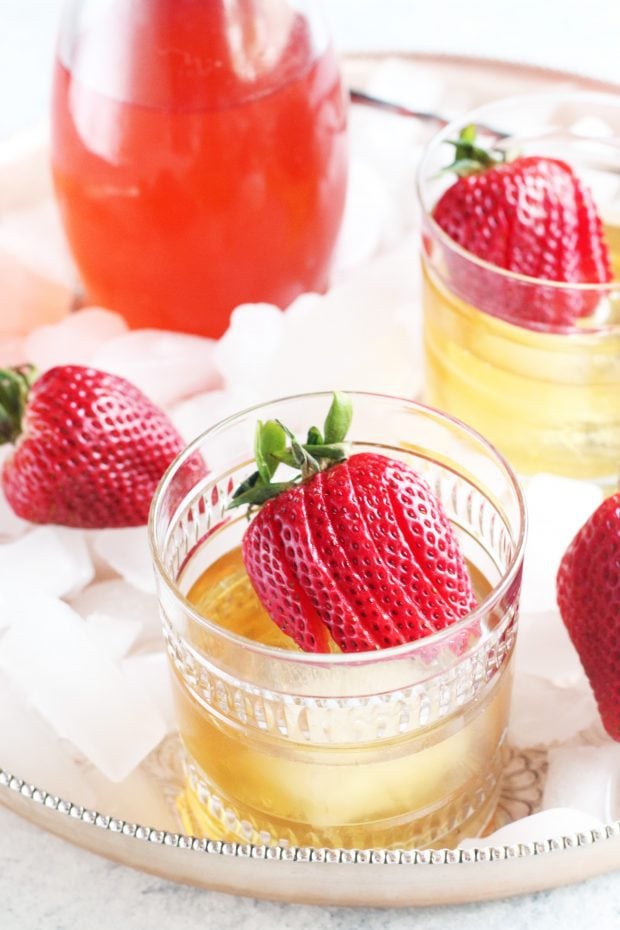 To me, the classic cocktails are never overdone. Not only do they always taste delicious and satisfy every taste bud on your tongue, they are also exceedingly simple to update in simple ways.
I love this version of an old fashioned cocktail because it has just a slight hint of fruit in it.
Strawberry rhubarb is always a delicious combination, and the tart sweetness really pairs beautifully with the sharp rye whiskey and citrus flavor in the orange bitters that I used.
Note: you can also use aromatic bitters if that's all you have on hand! I recommend garnishing with a twist of orange peel in addition to the strawberry to get the added note of orange in the cocktail a different way!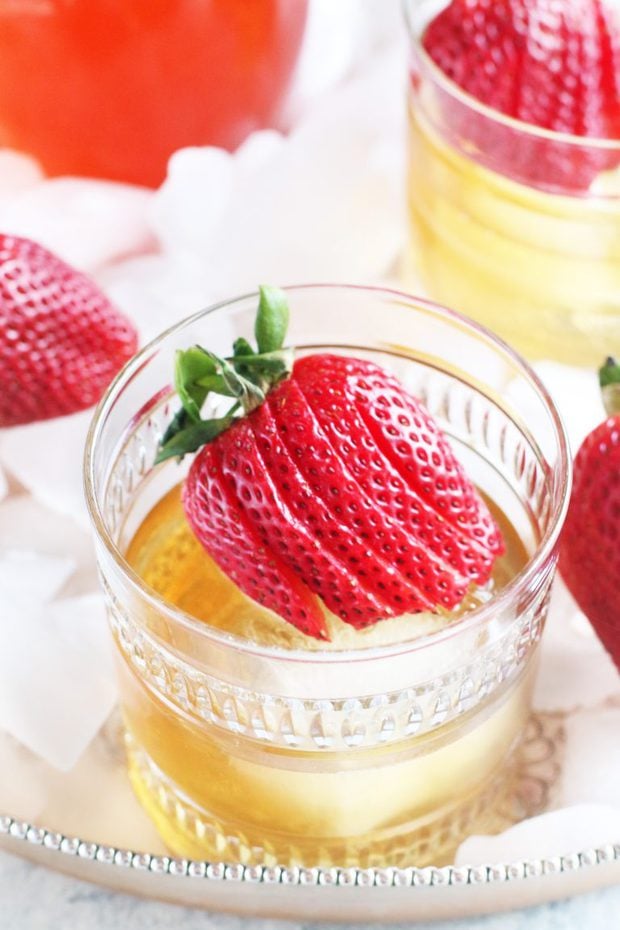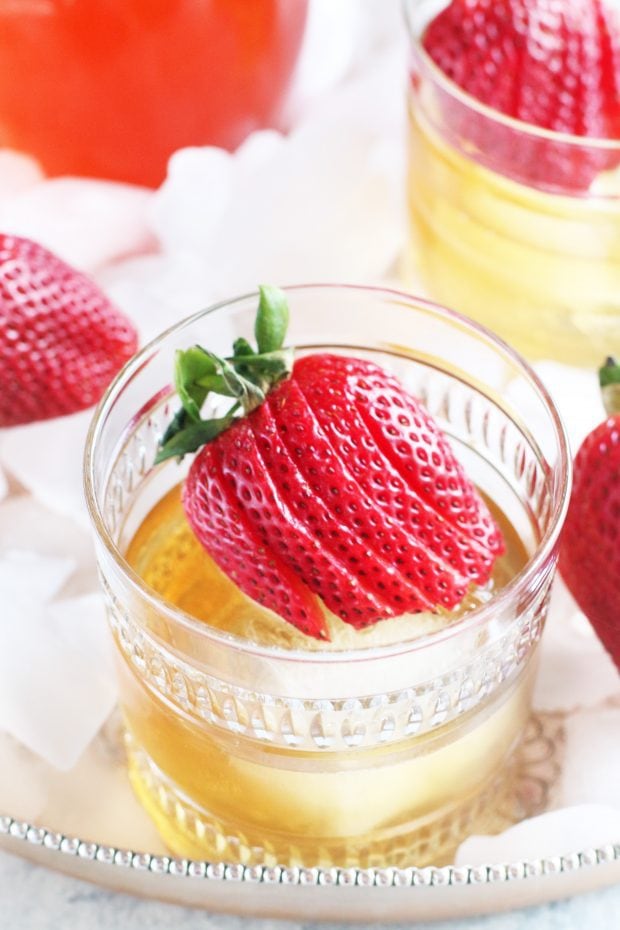 As I sit here, writing this post and wishing I was sipping an old fashioned (hey, it's been a hard week ok?), I am just shocked that I'm now married…
MARRIED.
I suppose it feels a bit surreal because the weekend was EPIC, we still have the reception for our families coming up, and an epic trip to ALASKA just around the corner…
Life is good my friends.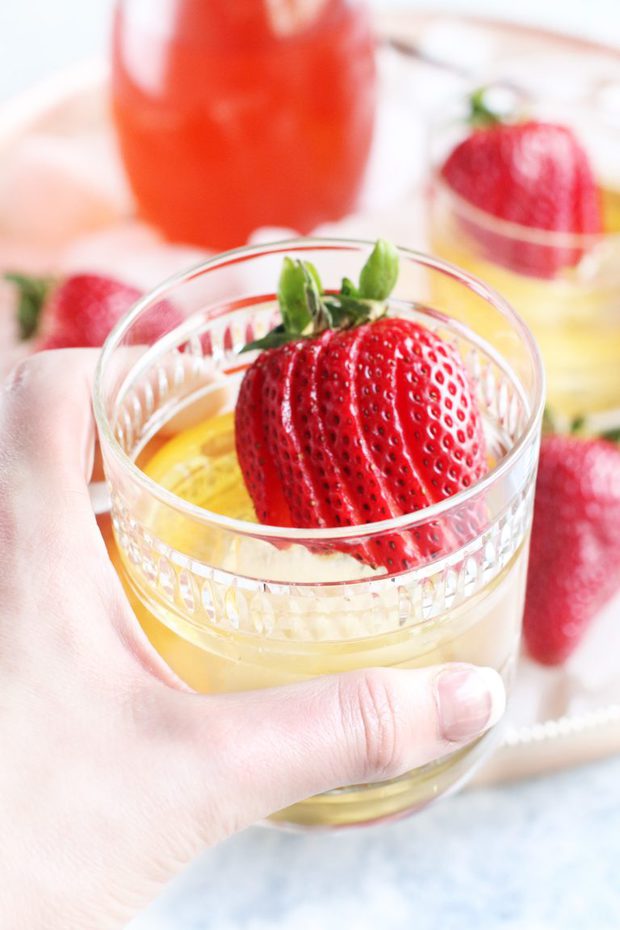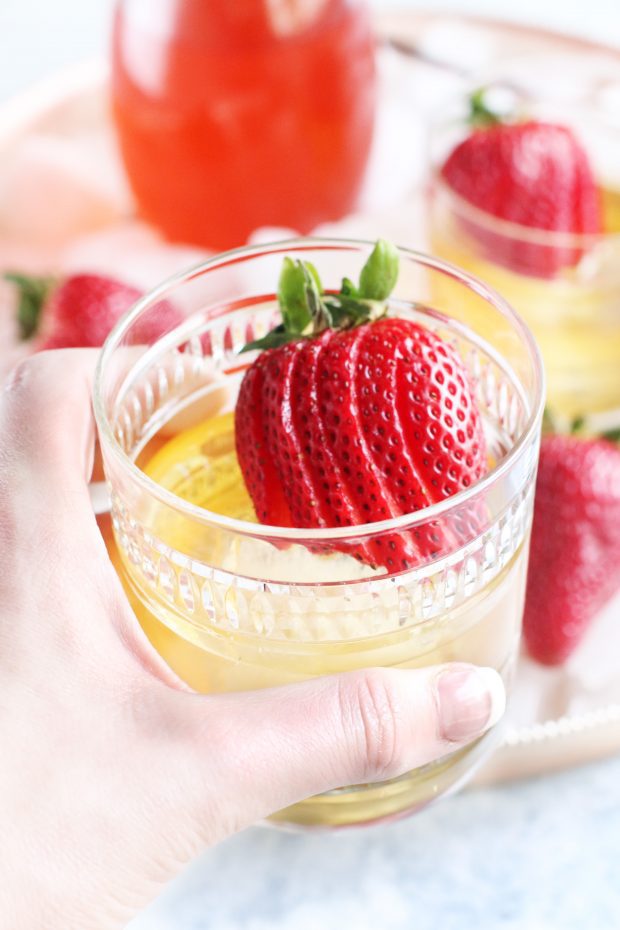 Life.
Is.
GOOD.
This Recipe's Must Haves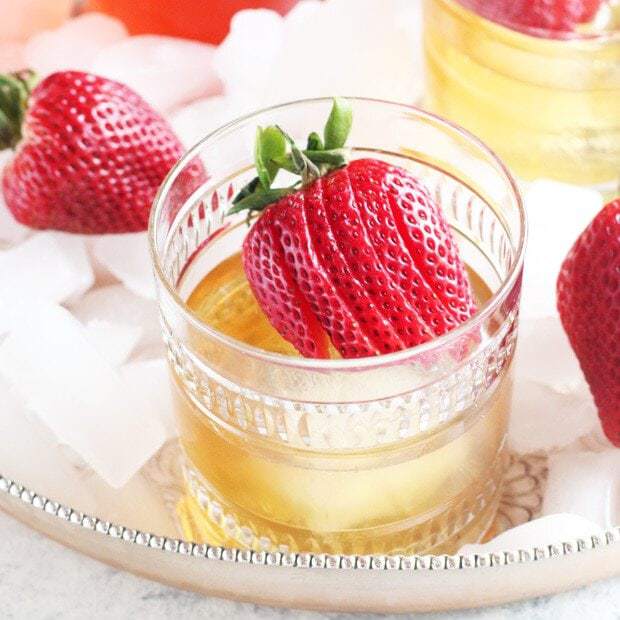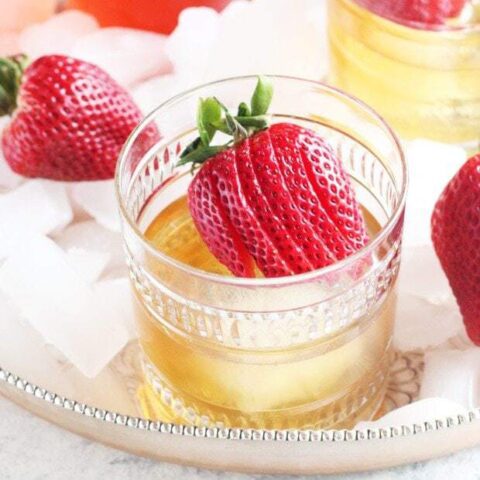 Strawberry Rhubarb Old Fashioned
Ingredients
4 oz your favorite rye whiskey
4 dashes orange bitters
2 large ice cubes
Garnish: 2 whole strawberries
Instructions
Divide strawberry rhubarb simple syrup equally between two double old fashioned glasses.
Add 2 oz whiskey and 2 dashes orange bitters to each cocktail glass.
Stir to combine.
Add one large ice cube to each cocktail glass.
Garnish with a fanned out strawberry.