Please note this post contains affiliate links.
A Smoked Orange Old Fashioned is a simple yet elegant twist on a traditional old fashioned to make your next cocktail hour more memorable. The addition of orange bitters and a touch of smoke gives the classic cocktail just the right citrus note and depth of flavor!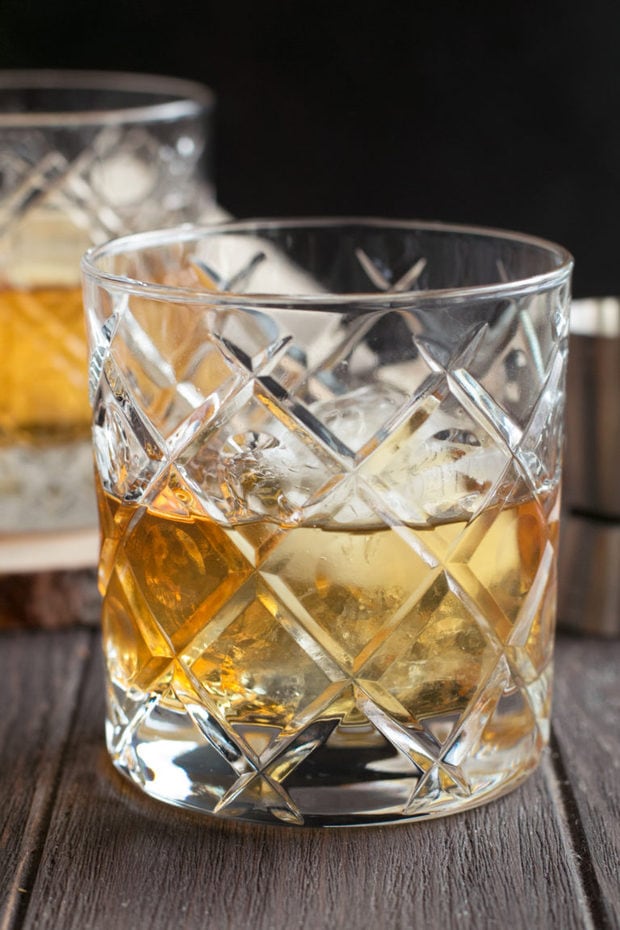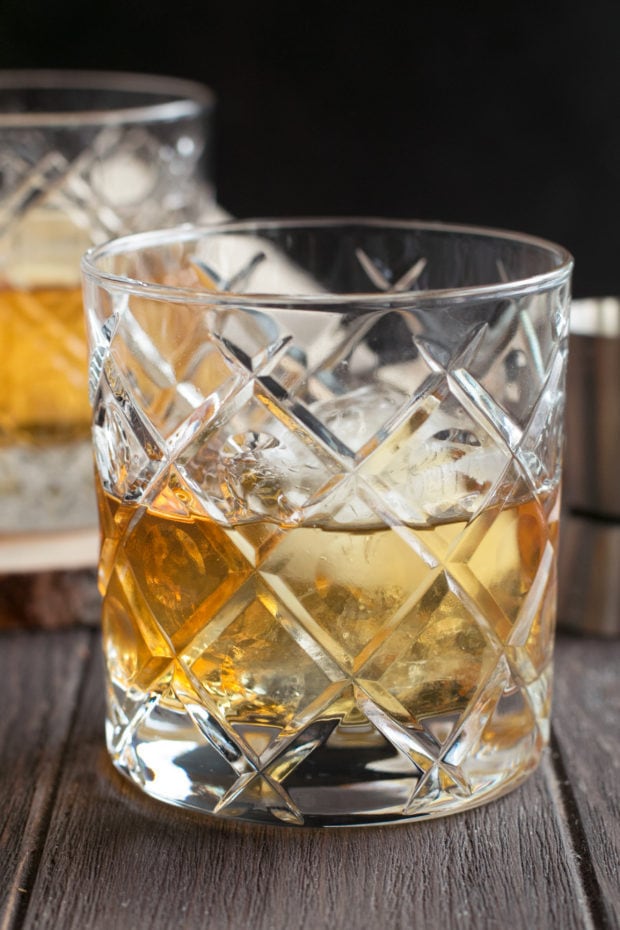 When I went on my cruise with Carnival, I was introduced to a couple of the most amazing bartenders at the Alchemy Bar on the ship.
Two Romanian blondes who were sassy, snarky and wayyyyy too much fun to visit every night for some of the best (and wonderfully strong) cocktails I've ever had.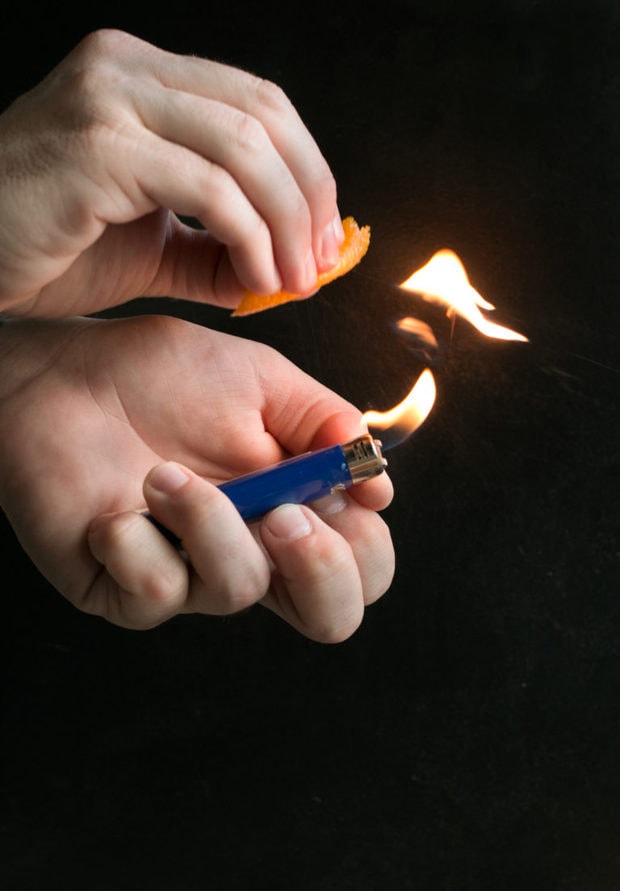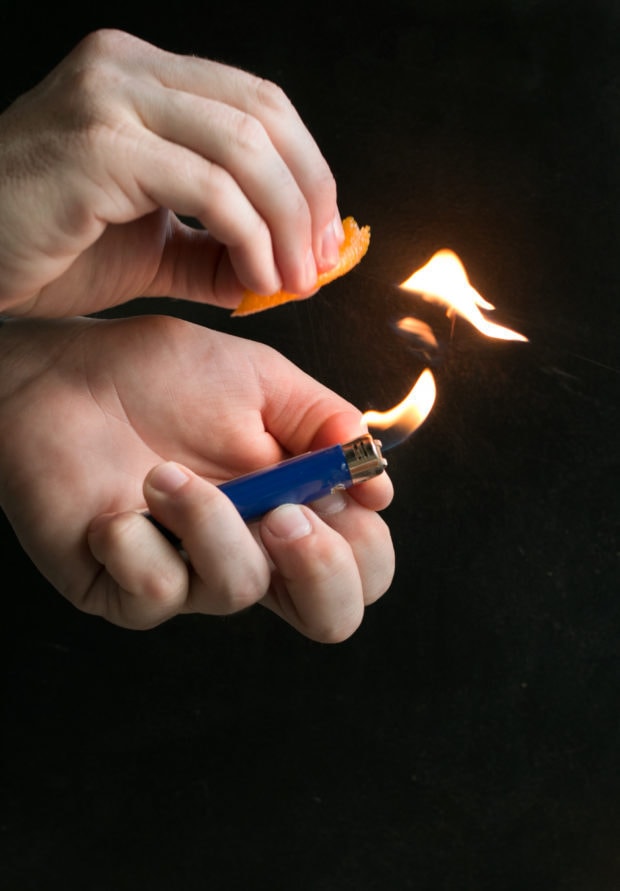 It was while sitting at the bar, watching these ladies work their magic, that I saw them play with fire and smoke.
When they quickly flamed an orange peel, rubbing it around the rim to add a little smoky essence, I was intrigued immediately.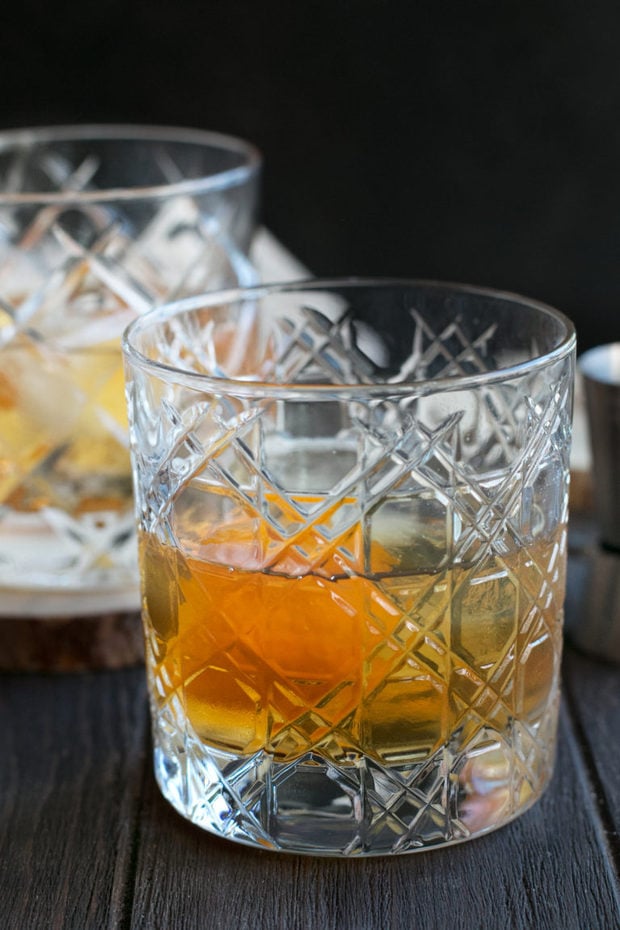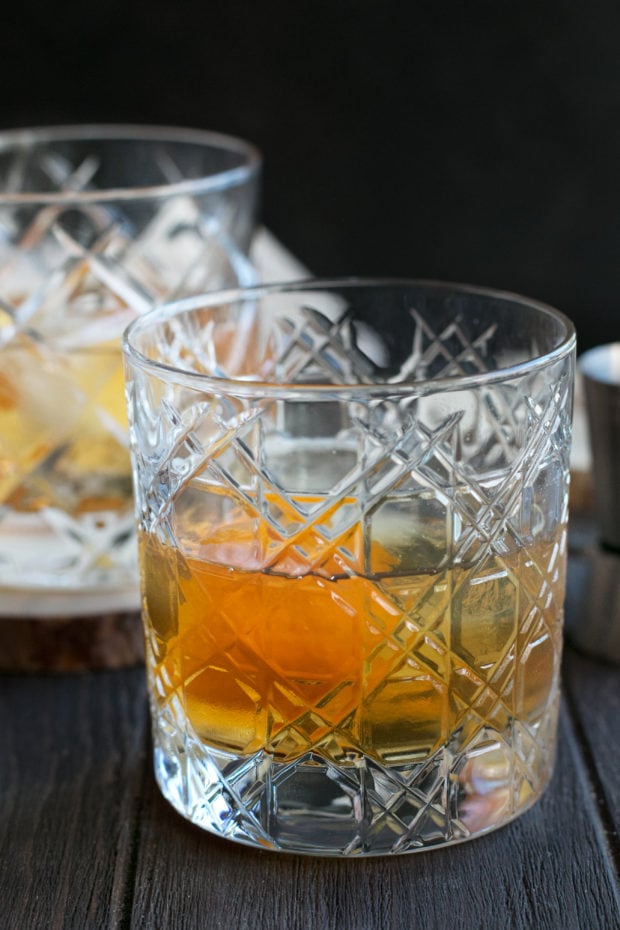 So when I made it home, I started playing around with cocktails. I knew they made a whiskey drink with that bit of smoked orange peel, but it had some other elements that made it sweet. While I occasionally enjoy a sweeter cocktail, I generally prefer a strong, spirit forward cocktail with a little bitterness.
I love this cocktail because it's really simple but it's a fun twist on a classic old fashioned.
It's a traditional old fashioned cocktail, but made with orange bitters. Easy enough, right?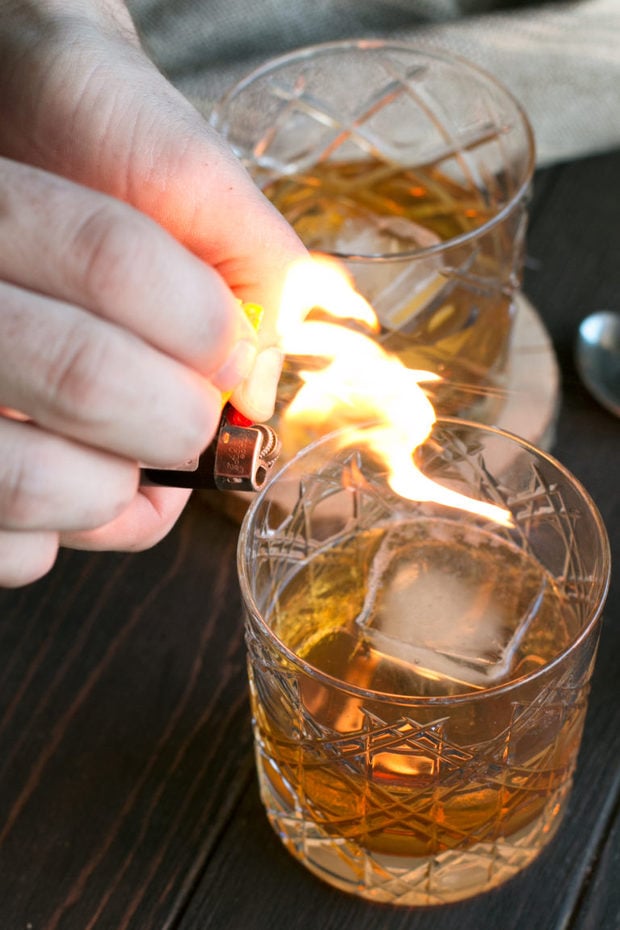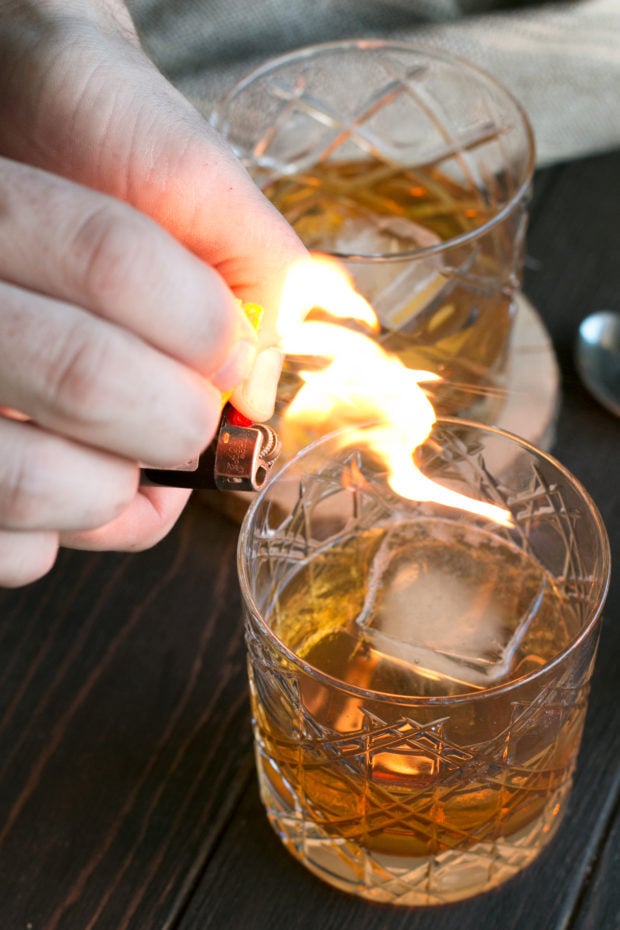 A little bitter, a little strong, and a touch of sweetness.
Then you flame up a piece of orange peel, and the whole cocktail changes.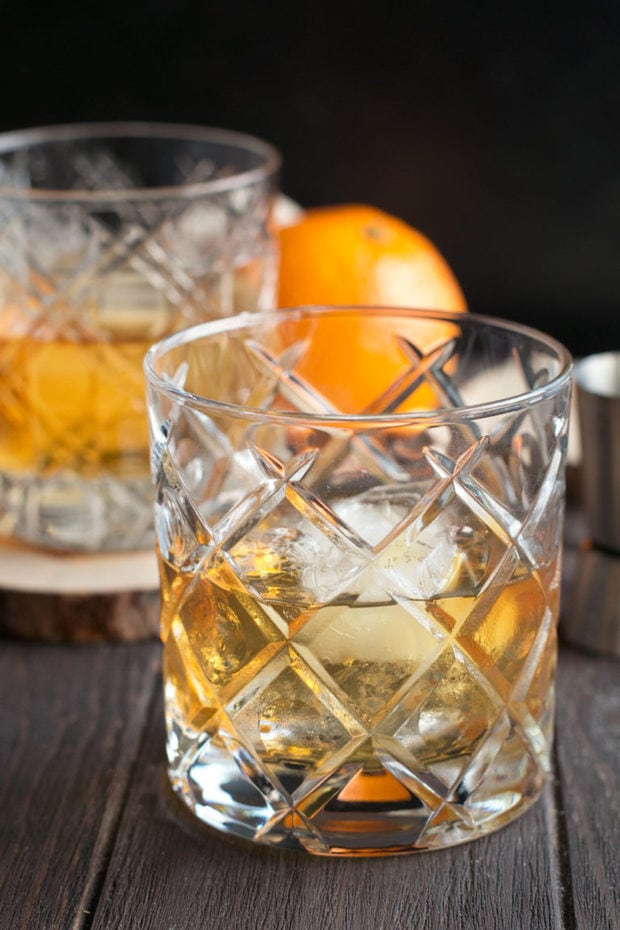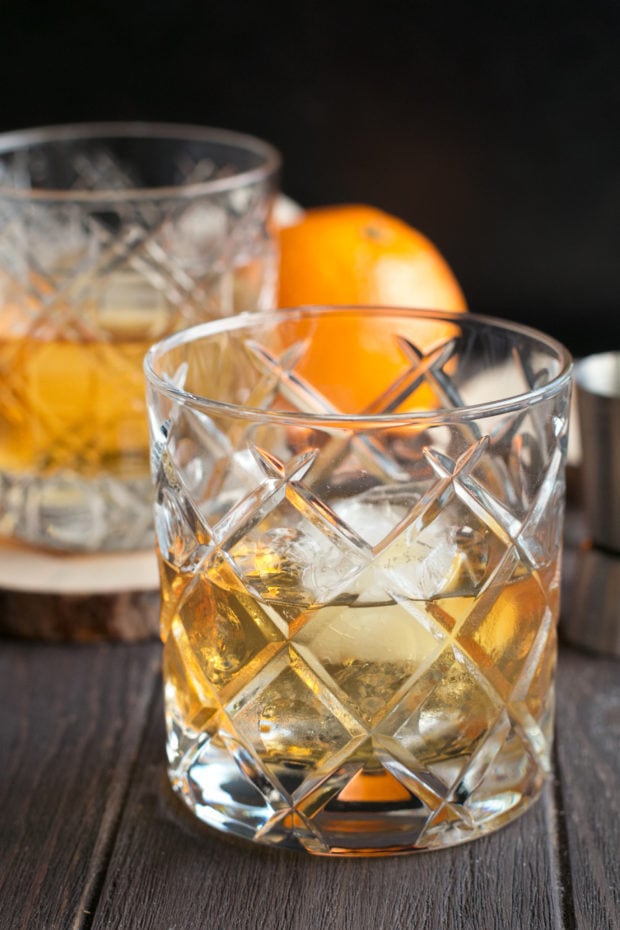 The smoke from the orange peel essence being lit on fire puts a smoky scent into the air and when you rub it around the rim, it gives you that scent every time you bring the glass to your lips.
The whole cocktail comes together to bring a delightfully rich depth of flavor that is irresistible.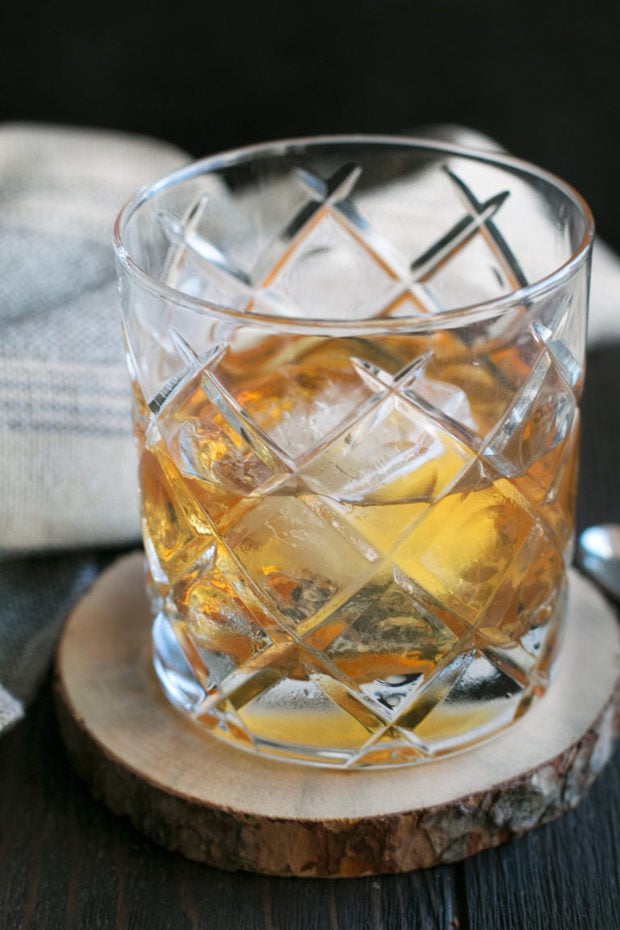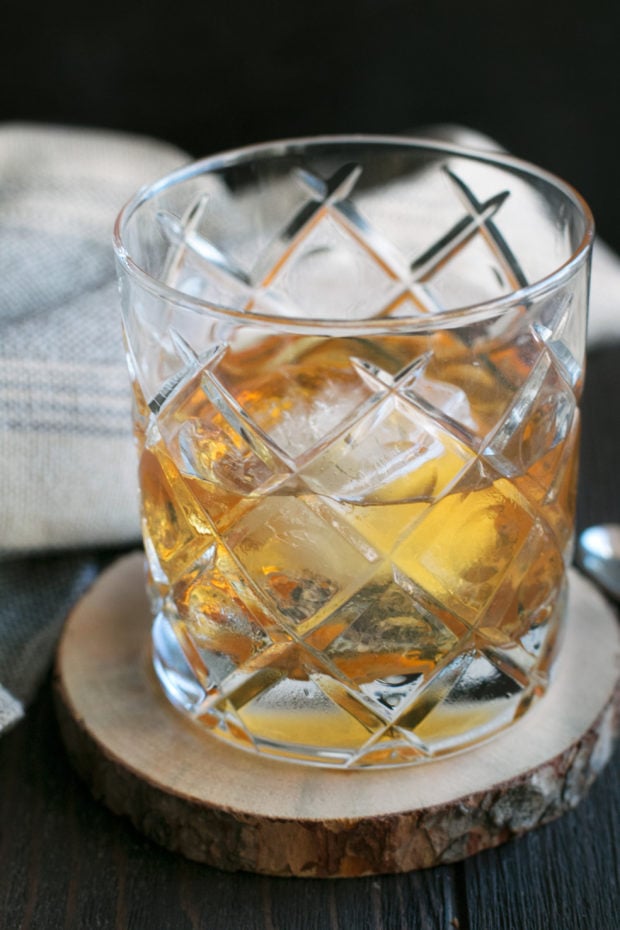 It's perfect for a cold winter night, whether you are serving it up at a party or just coming home from a long day of work for a smart cocktail to relax with.
Personally I love to curl up under fuzzy, extra soft blankets with a cocktail in hand and a book on Japan in the other. At least, that's what's occupying my thoughts right now 😉 Have I mentioned that I can't WAIT to go to Japan?! It's seriously can't get here fast enough.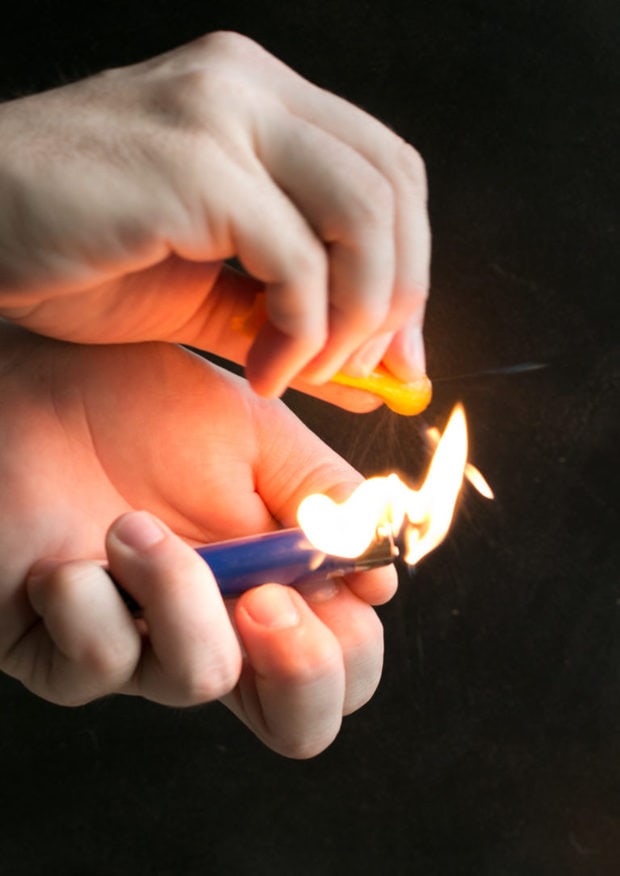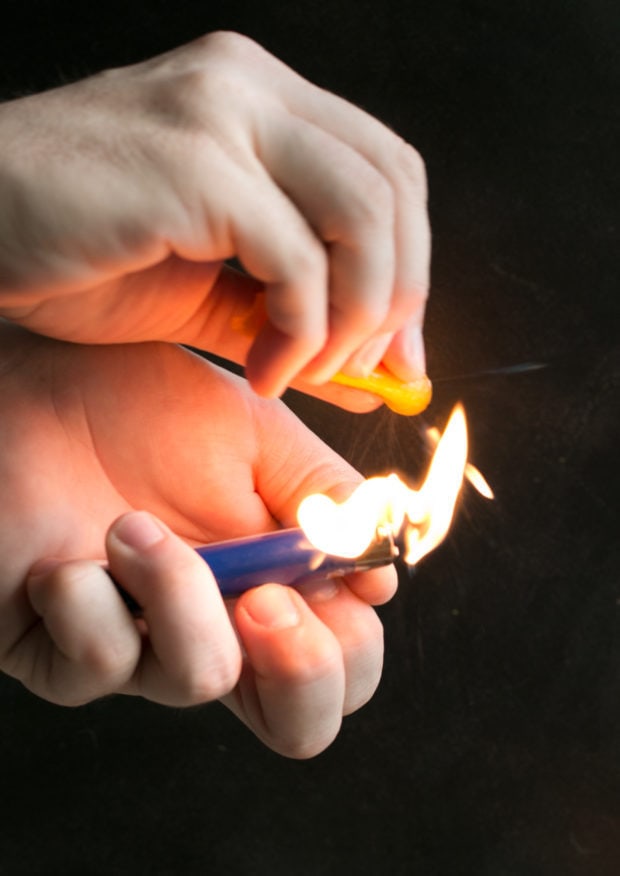 Cheers, friends! I hope you enjoy the fun smokey twist on this cocktail.
This Recipe's Must Haves
For this simple cocktail, you will need to start with large sphere ice molds like these. I love using these for all cocktails, because the ice melts slower and doesn't dilute the cocktail.
The cocktail is made right in the glass, so you just need a cocktail spoon to stir it all up.
Finally, make sure you have orange bitters like these Angostura Orange Bitters
!
Don't forget one of these BIC Lighters to get that smoked flavor.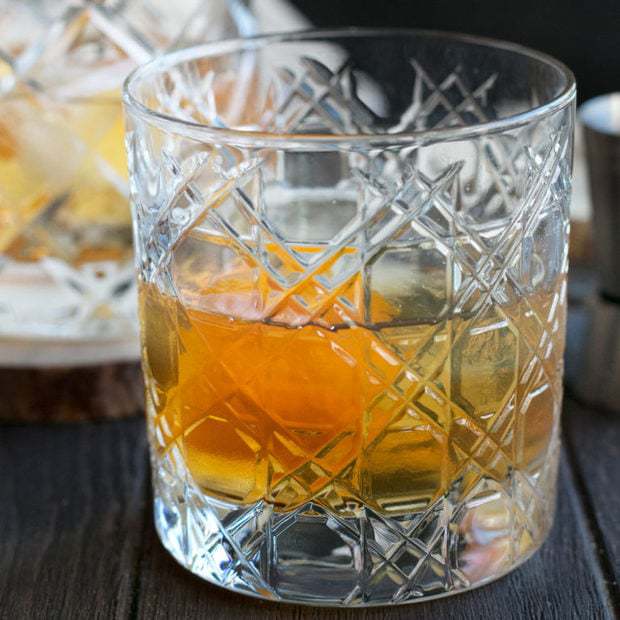 Smoked Orange Old Fashioned
Give your traditional old fashioned a orange twist with a surprising subtle note of smoke!
Ingredients
1/2 oz simple syrup
2 oz rye whiskey
2 dashes orange bitters (or smoked orange bitters if you can find them!)
Orange peel
Fire (i.e. a lighter or match that can make fire)
Ice
Instructions
Add large ice cube to a rocks glass.
Add simple syrup, rye whiskey and bitters to the glass.
Stir briefly.
Take a piece of orange peel and bend it between two fingers over the cocktail glass, with the outside peel facing the cocktail glass. As you bend the orange peel, bring a lit lighter to the bent exterior of the orange peel and briefly ignite the orange peel. Note that you are igniting the little juice from the peel that comes out, and not the piece of peel itself. The peel should not light on fire.
Rub the peel around the rim of the glass and drop into the cocktail. Serve immediately.