Please note this post contains affiliate links.
Cool off this week with a Peach Mint Moscow Mule! The combination of fruity and refreshing flavors with a bite of ginger really makes this a cocktail to remember. It's ideal for celebrating the end of summer!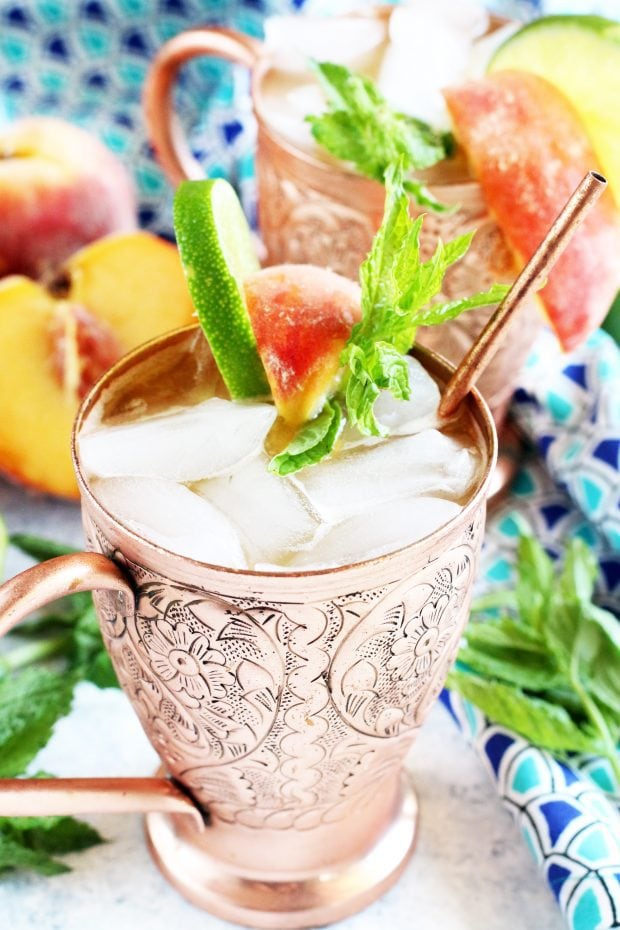 Please note that some of the links below are affiliate links. If you make a purchase through one of these links, I will receive a small commission.
Friends, I am having a week.
And that's not in a good way. Which means I'll be having yet another one of these fancy mules this evening once I am done with a marathon day.
It's my camera (aka my other, other half – you know, aside from the Man and everything).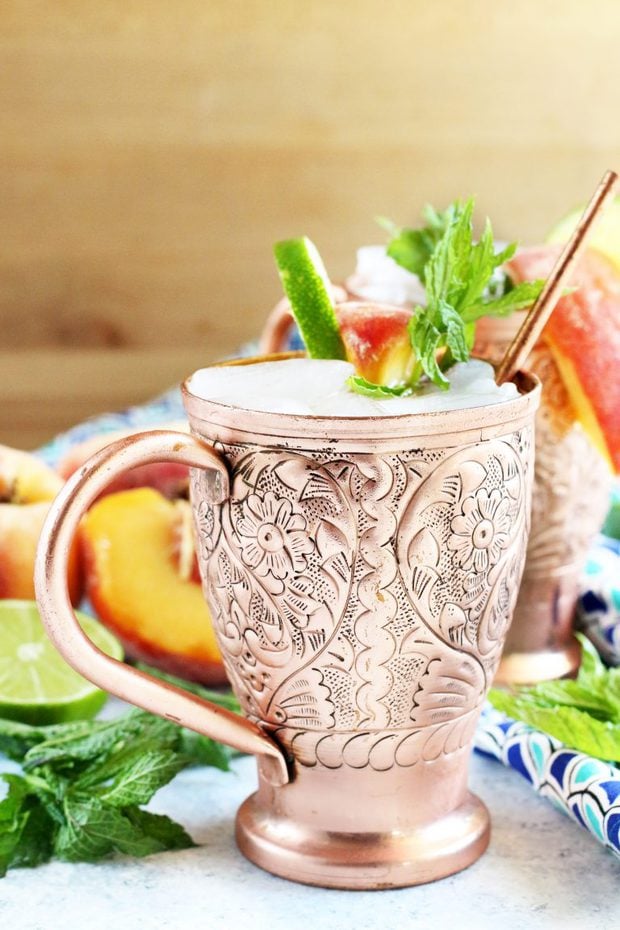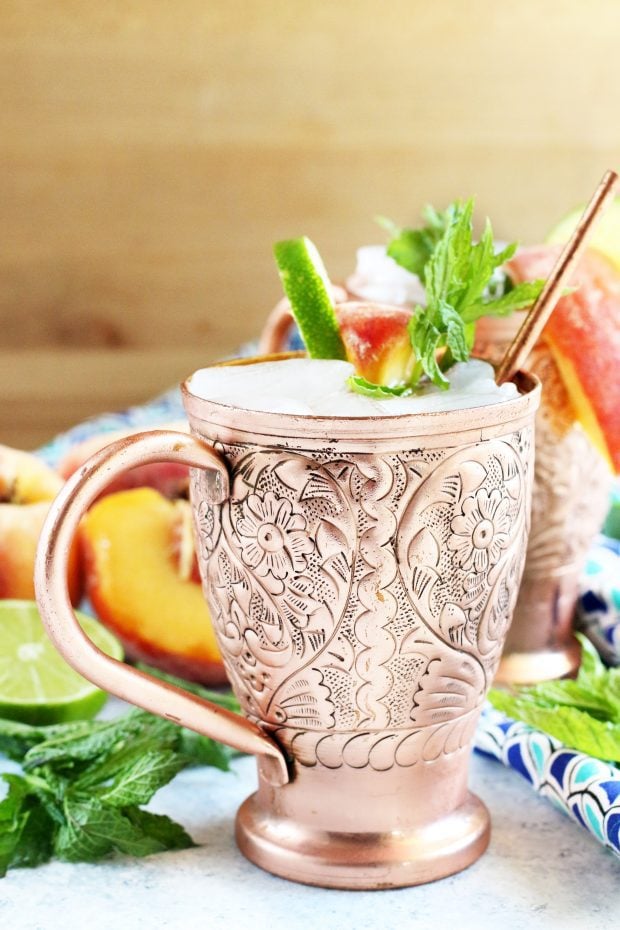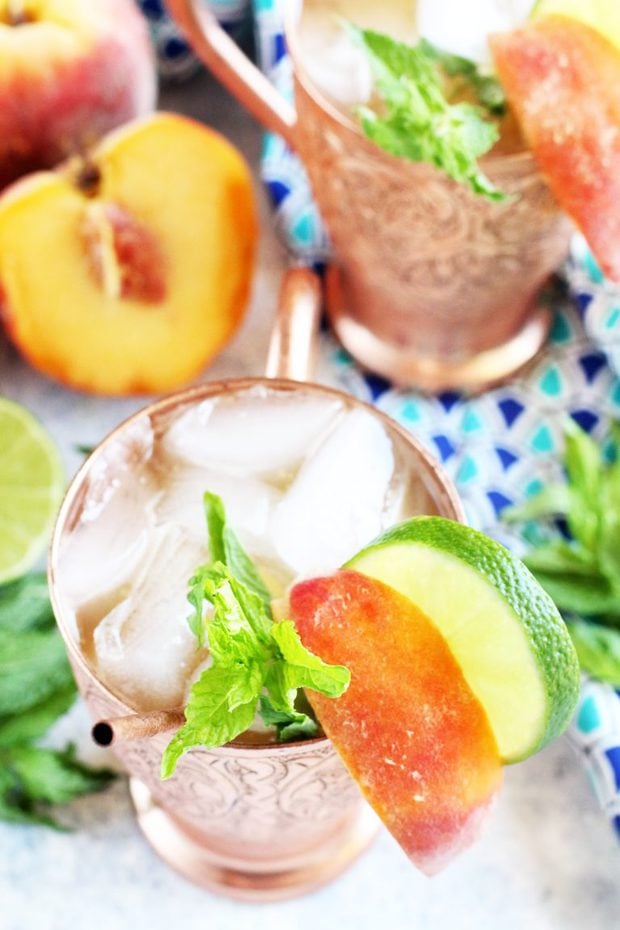 There was a camera error earlier this week and to my dismay, it was not an easy fix. So, it has been sent off to Canon who can hopefully revive it without it costing me hundreds of dollars…
I feel like a piece of myself is missing as I attempt to limp through this time without my camera, using loaners and waiting by the phone for the call that tells me what my next steps will be.
Of course, I know that I could just go out and buy a new one.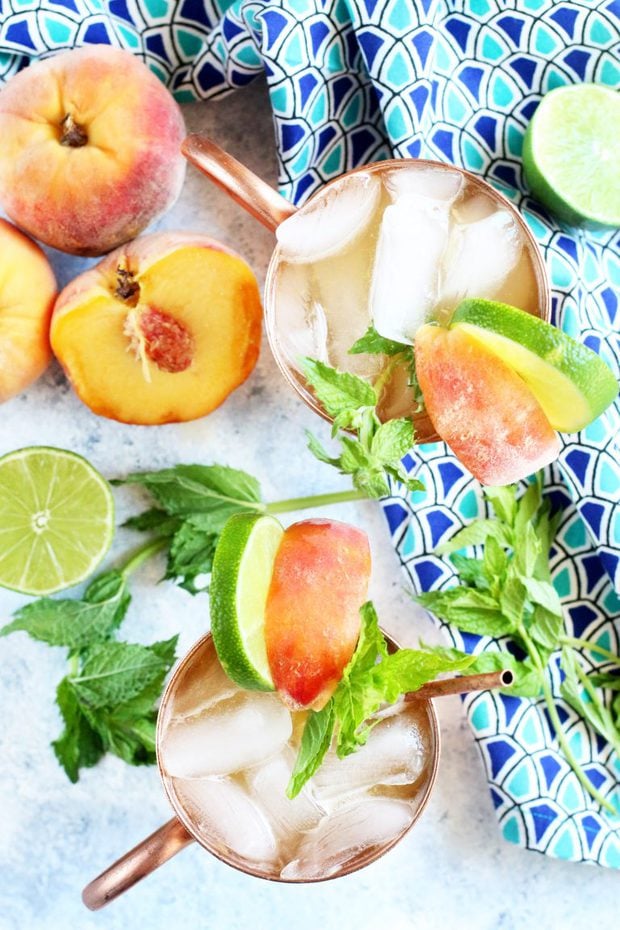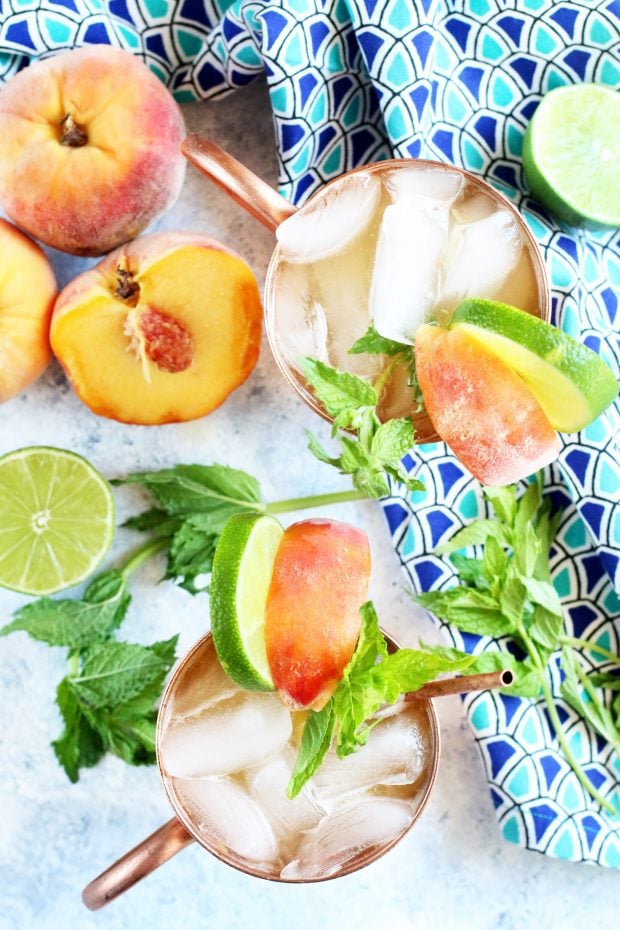 But my camera and I have been through so much… I'm not ready to give up on it just yet.
I'll keep you all posted on this drama. I know you find it completely riveting.
What's actually riveting here is this peach mint moscow mule.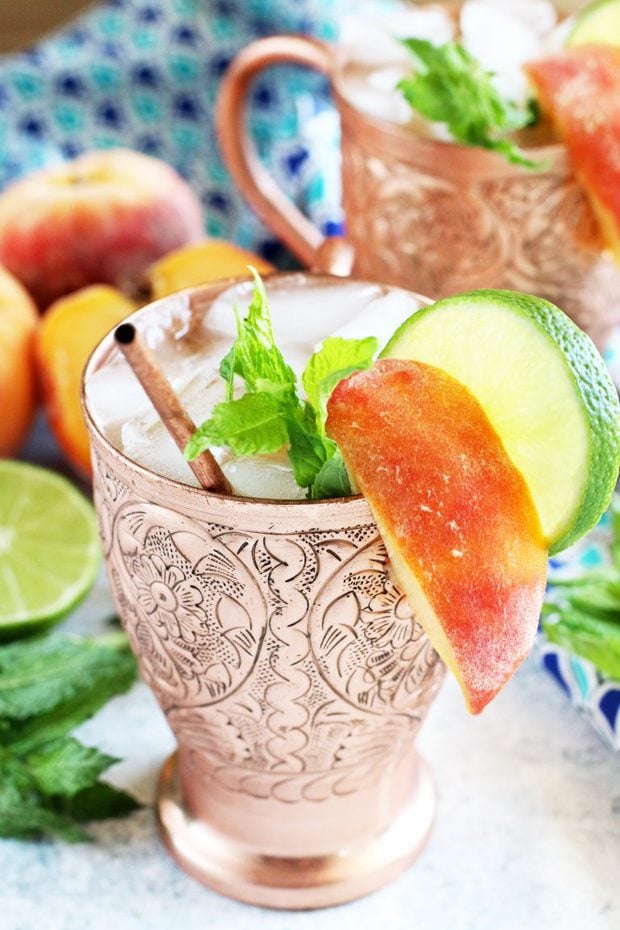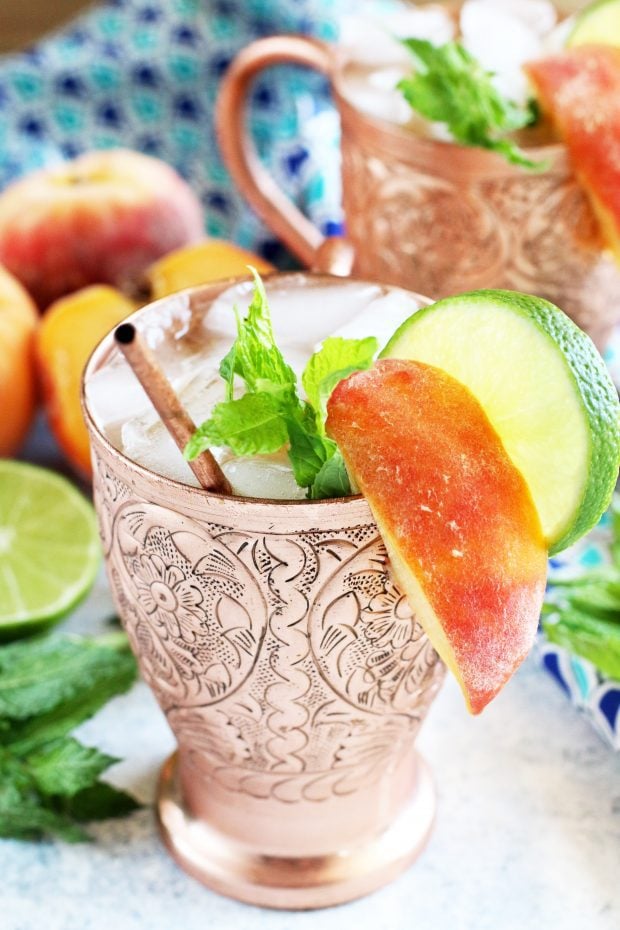 The flavors of this mule are the epitome of closing out the summer is delicious style.
I warned you I would be obsessed with peaches all August long, didn't I?
The peaches are fruity. The mint has a refreshing zing. The ginger beer gives a bite and the lime helps bring it all together in the glass.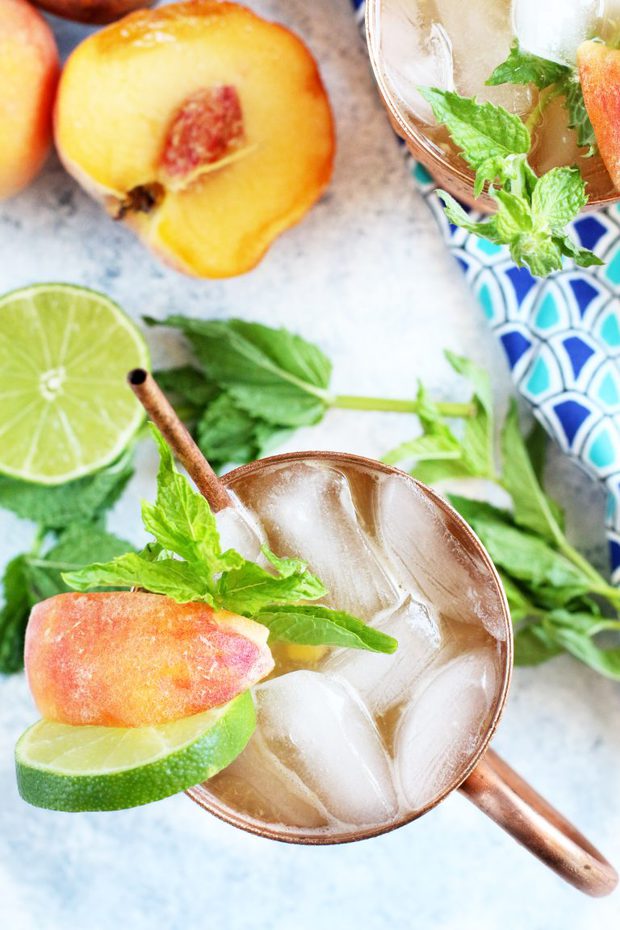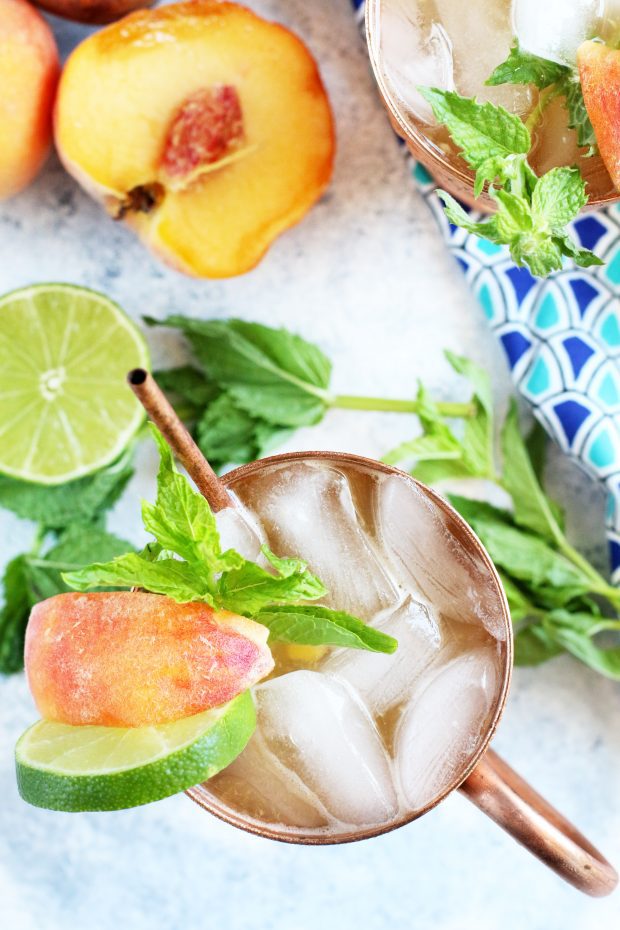 It's a delightful cocktail that you will not want to stop making.
SO, tonight I hope you will join me in indulging in a cocktail that's both refreshing and comforting, all in one.
And please send me all your positive vibes for my camera. Pretty please?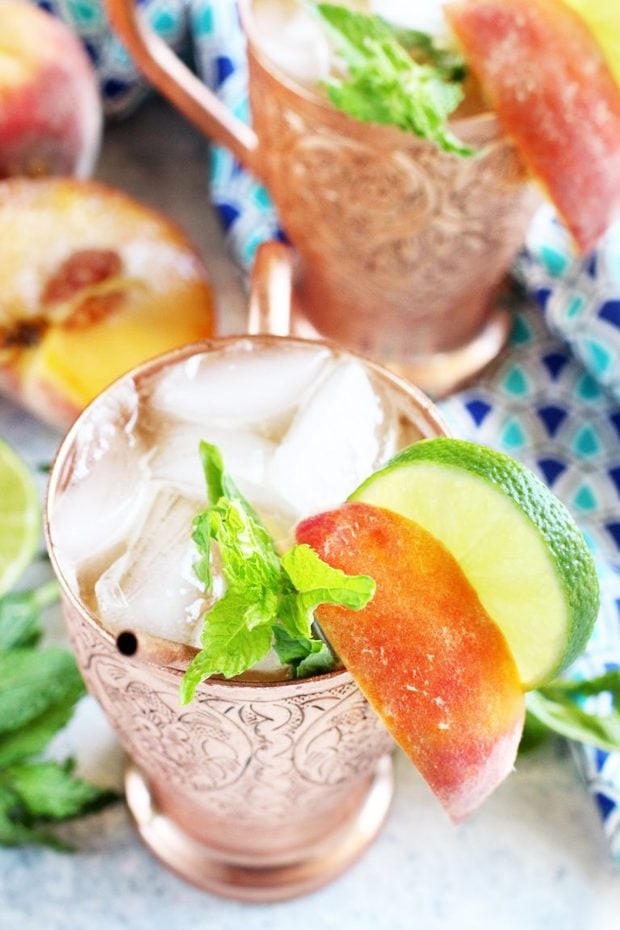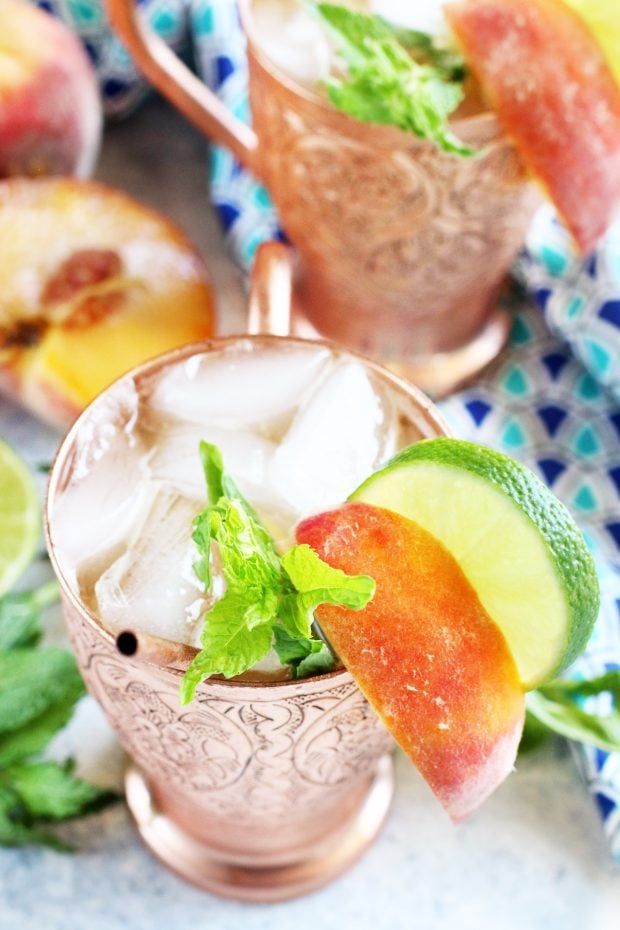 This Recipe's Must Haves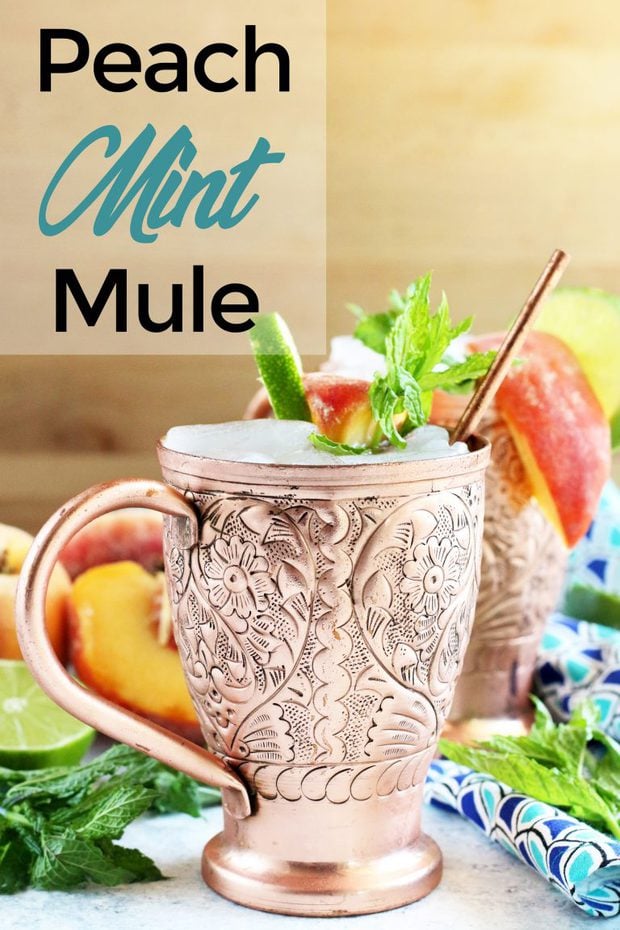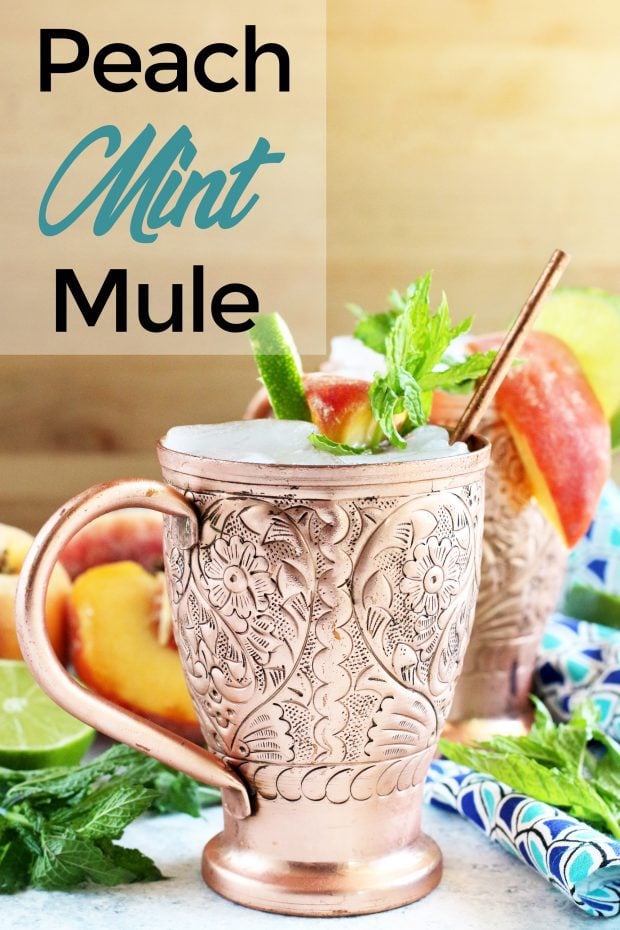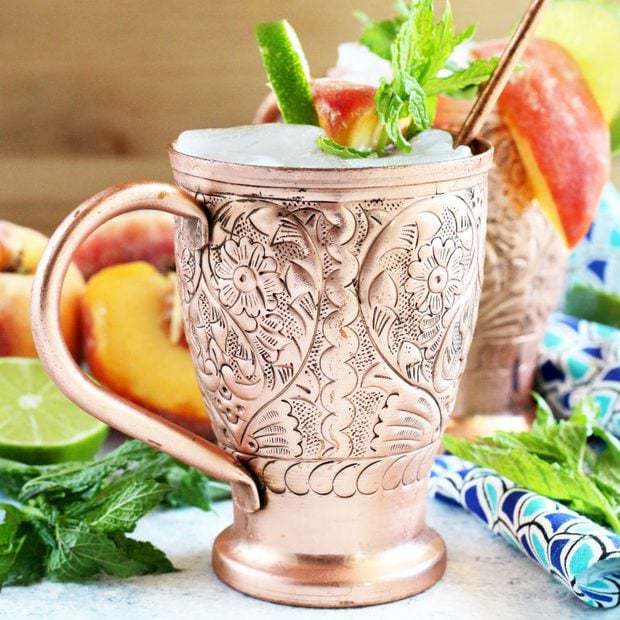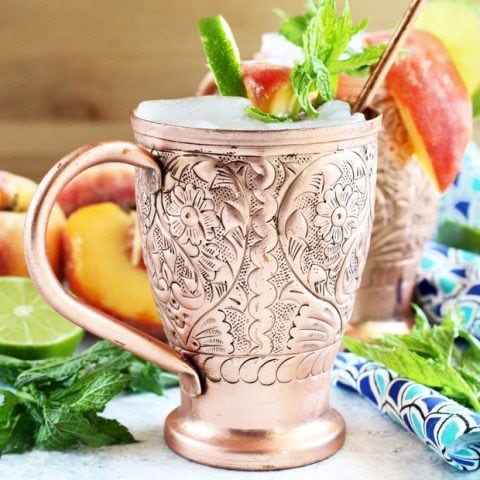 Peach Mint Moscow Mule
The fruity combination of peach and ginger beer has a nice bite, with a cooling note of mint in each sip.
Ingredients
2 peaches, peeled and pitted
6 mint leaves
2 lime wheels
4 oz vodka
Ginger beer
Garnish: mint leaves, peach slices, and lime wheels
Instructions
Add peaches to a blender and puree until smooth. Set aside.
Set out two copper mugs (or cocktail glasses). Add 3 mint leaves and 1 lime wheel to each mug. Gently muddle.
Fill the glasses with ice.
Divide the peach puree between the two mugs, along with 2 oz vodka each. Stir to combine.
Top with ginger beer, stirring briefly.
Garnish with mint, peach, and lime.