Please note this post contains affiliate links.
A Bourbon Sidecar is a variation on the classic cocktail that uses bourbon instead of cognac or brandy. It's citrus forward with a subtly sweet finish from the bourbon. Classy and elegant, this simple cocktail is a must-make. Serves 1.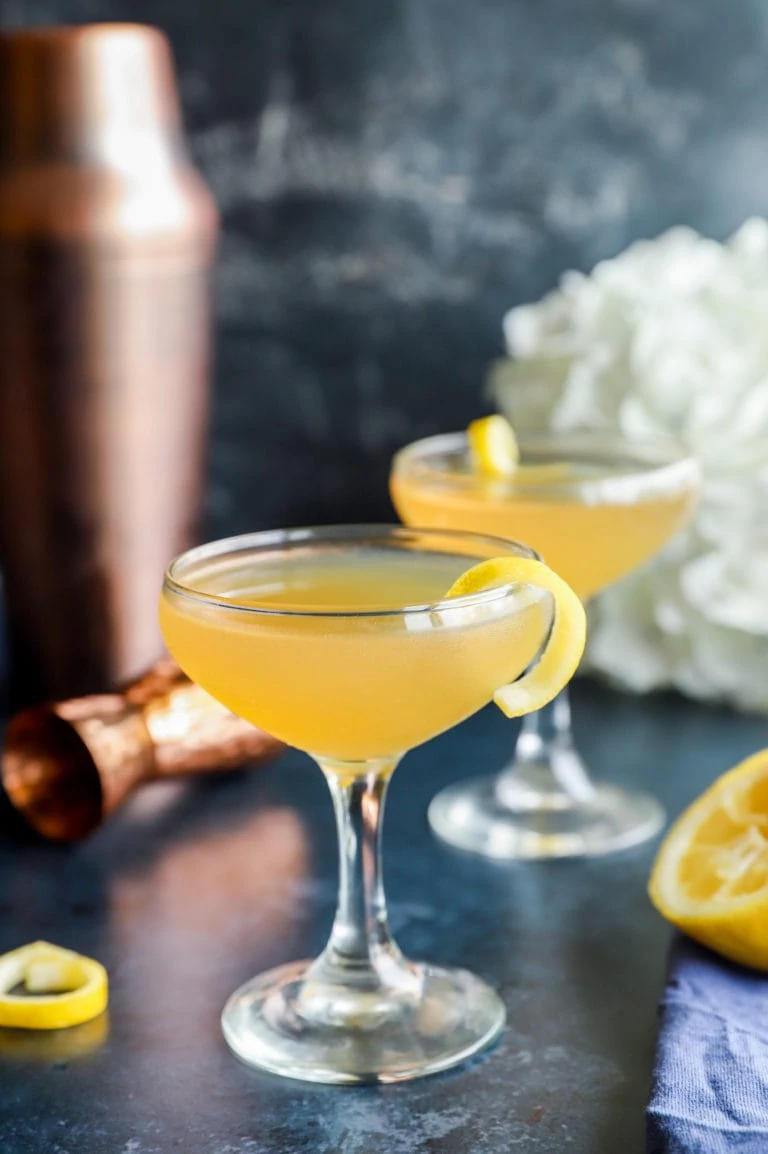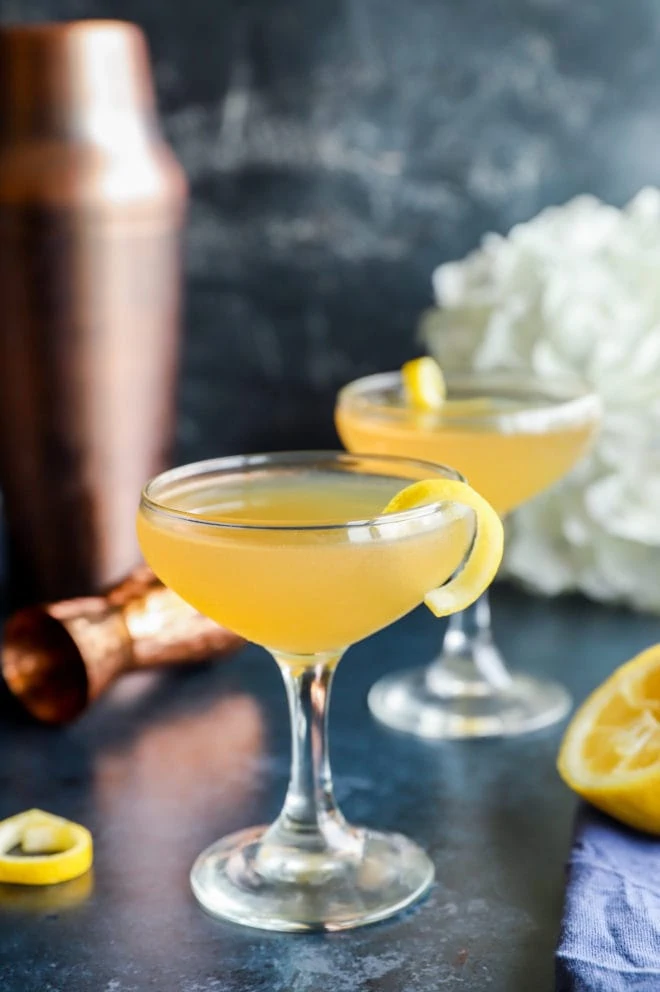 Welcome to another post in a series of me making classic cocktails and using bourbon instead of the main spirit they are usually made with!
Hey, I'm a bourbon gal. You all know this by now and cannot be surprised that I am going down this route… again.
Truth be told, I have been missing going out to grab a classic cocktail with the Man on the weekends. It's been such a long time since we perched at the bar, enjoying classic cocktails late in the evening… I do miss those nights.
Of course the trade off of following around our little toddler on a warm afternoon as he stops to touch every leaf and flower has been pretty great too… 😉
Anyway, let's chat about this bourbon sidecar! I love the balance of sweet to sour because it comes out just right.
Of course, everyone has their own opinion for what's too sweet or sour… so feel free to tinker around with it to make it your own. This might mean that you want to add a sugar rim to add a touch of sweetness. Or perhaps you like things a little more sour, which means adding an extra 1/4oz of lemon juice to the mix.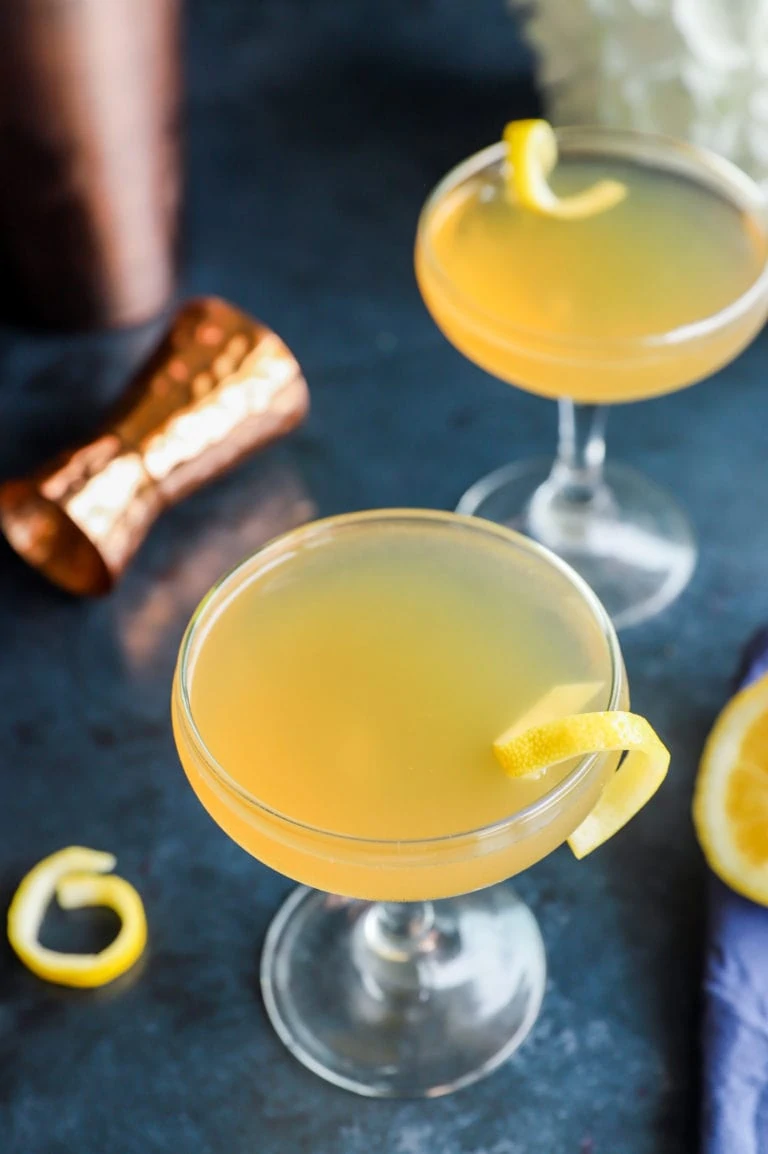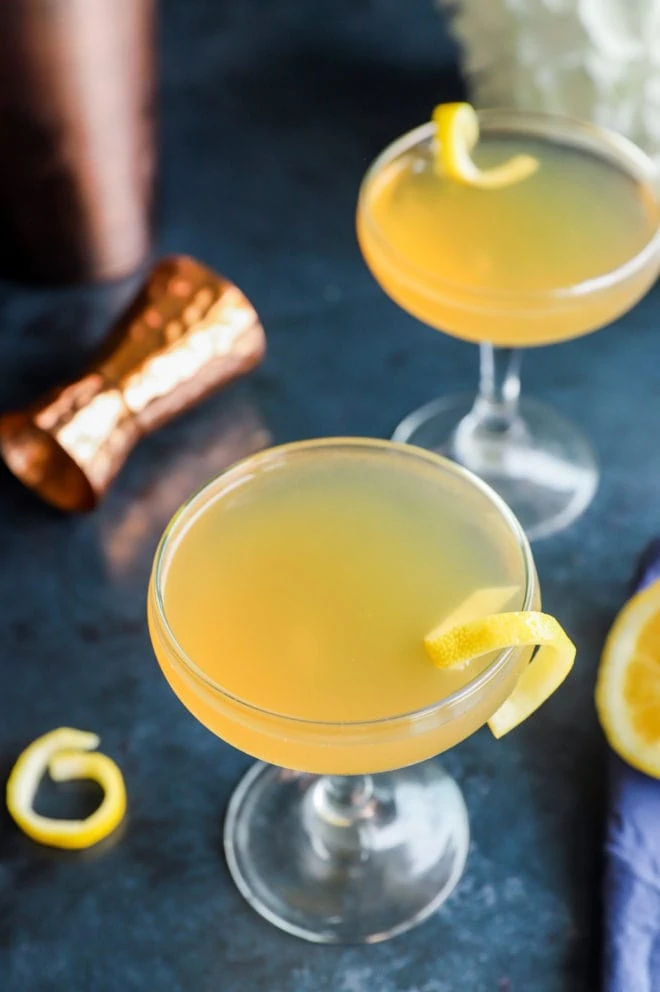 so… what is a sidecar?
As with so many of the classic cocktails, the origin of the sidecar is a bit unknown, but it seems to be agreed that it first starting popping up in London and Paris during the 1920s. It started as a mixture of brandy, lemon juice, and orange liqueur, though I've seen versions pop up recently using cognac instead of brandy. A very simple cocktail, this three-ingredient drink is on the drier side of cocktails with a lovely sour note.
To be clear, don't get a cheap bourbon or a cheap liqueur to make this cocktail. Your cocktail will be an utter disappointment if you do. This is the time to use your favorite bourbon and a nice orange liqueur (i.e. not just triple sec, more details on that below!).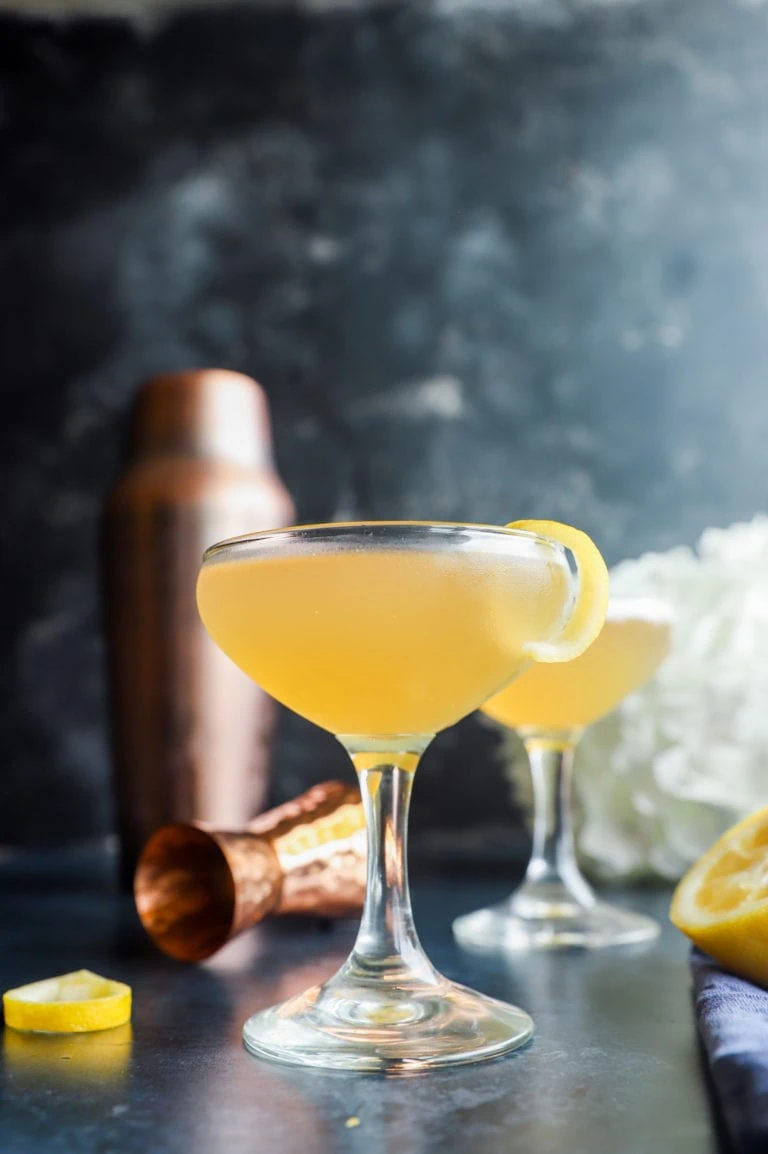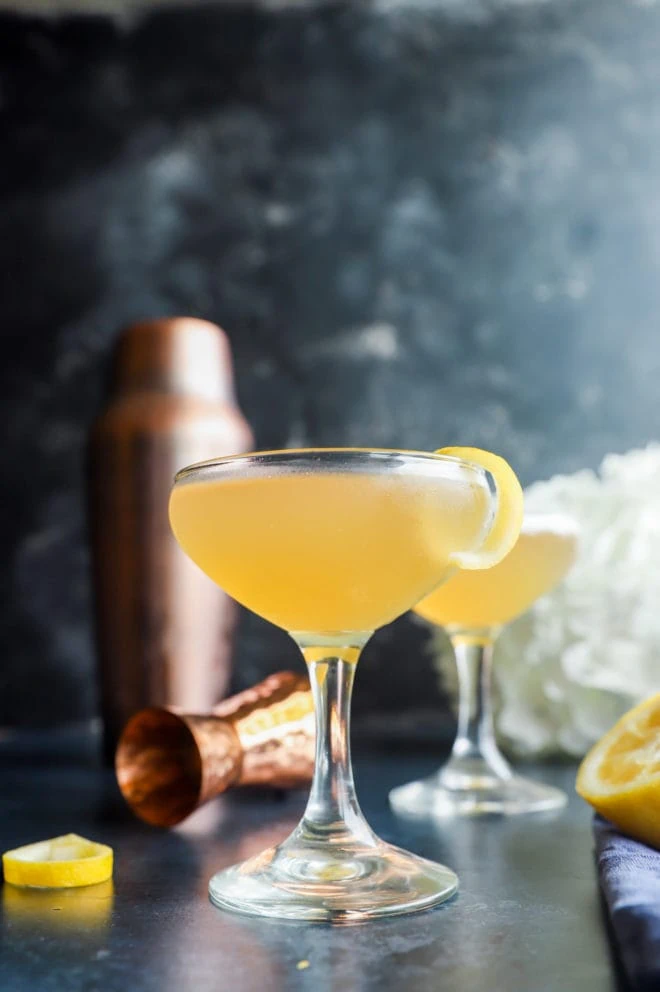 ingredients
bourbon – you can go with a nice mid-price range option like Bulleit or Woodford Reserve for this particular cocktail. The flavor of the bourbon really comes through in this cocktail, so I recommend choosing one that you really like!
orange liqueur – instead of going with triple sec as I usually do for mixed drinks, I opt for Cointreau or Grand Marnier. There's really no place for the ingredients in this cocktail to hide, so now is the time to break out the good stuff.
lemon juice – I always recommend fresh lemon juice! Especially for this cocktail since it has so few ingredients.
this recipe's must haves
To make this cocktail, you will need the usual barware culprits. This includes a boston cocktail shaker, a jigger, and a cocktail strainer.
I like to pour this cocktail into chilled coupe glasses! It's a simple elegance that really sets the mood for this tasty cocktail.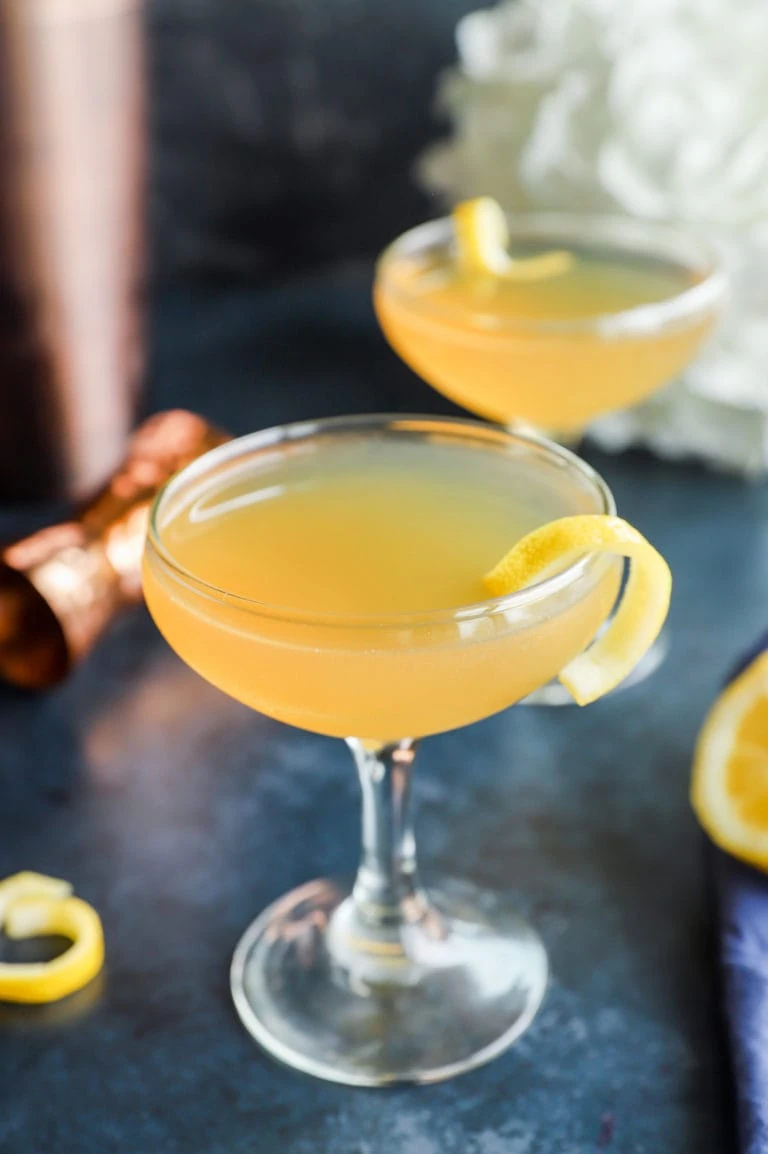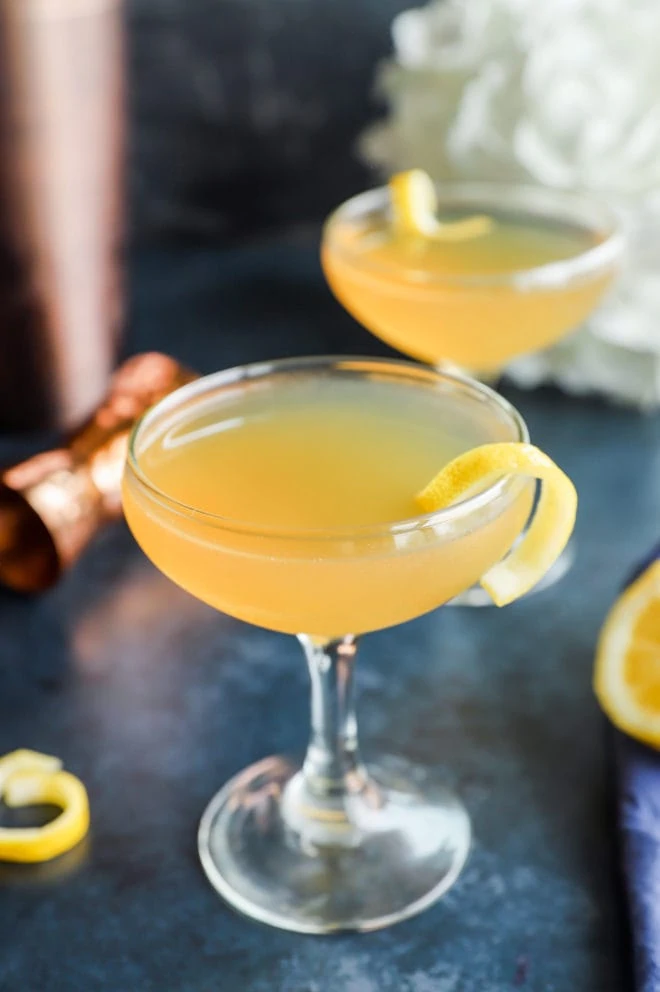 here's how to make a bourbon sidecar
shake
Fill a shaker with ice. Add bourbon, orange liqueur, and lemon juice. Shake well.
strain
Strain the cocktail into a chilled coupe glass. Garnish with a lemon twist and serve.
More tasty bourbon cocktails to try: Bourbon Sazerac | Homemade Chai Infused Bourbon | Apple Bourbon Smash | Bourbon Peach Smash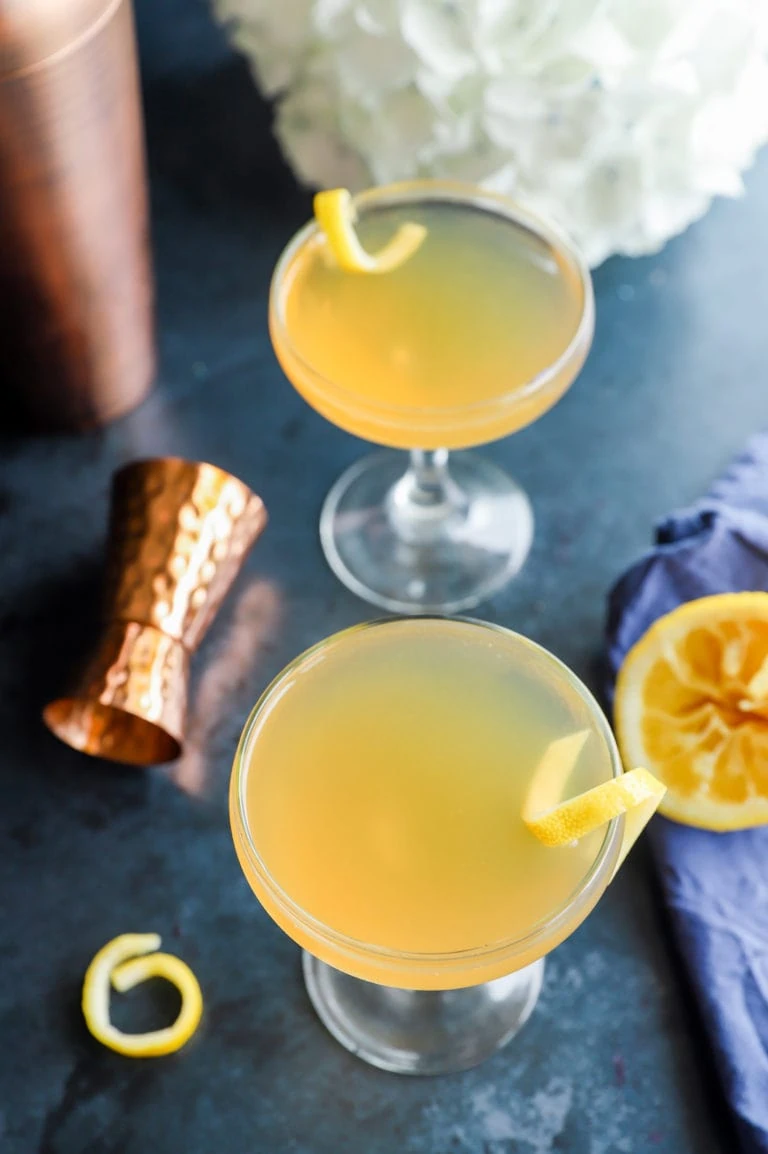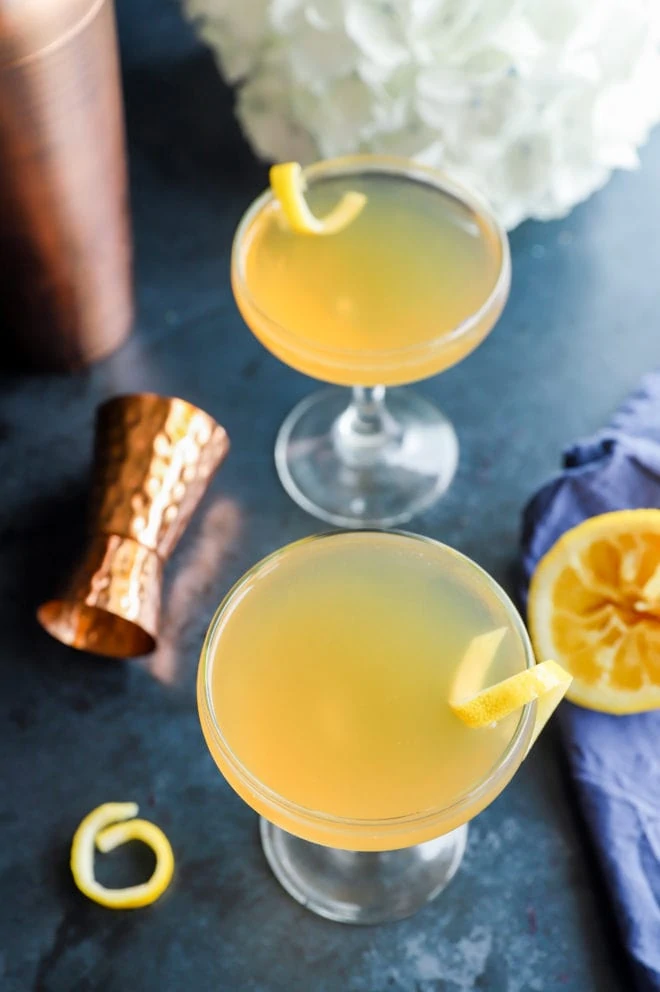 can I add a sugar rim to this bourbon sidecar?
You can certainly add a sugar rim like a classic sidecar cocktail! I think that the bourbon gives you enough sweetness, but I also do prefer a drier cocktail when it comes to the classic combinations.
If you make the cocktail and find it needs added sweetness, simply add a sugar rim to an empty glass and pour the mixture into that glass instead!
can I swap rye whiskey for bourbon?
If you don't want to use bourbon in this cocktail, simply revert back to the original recipe and use cognac or brandy. I do not recommend using rye whiskey as it will be too dry and the cocktail will not have the right balance.
Need some more inspiration for cocktails? Check out my cocktail recipes page!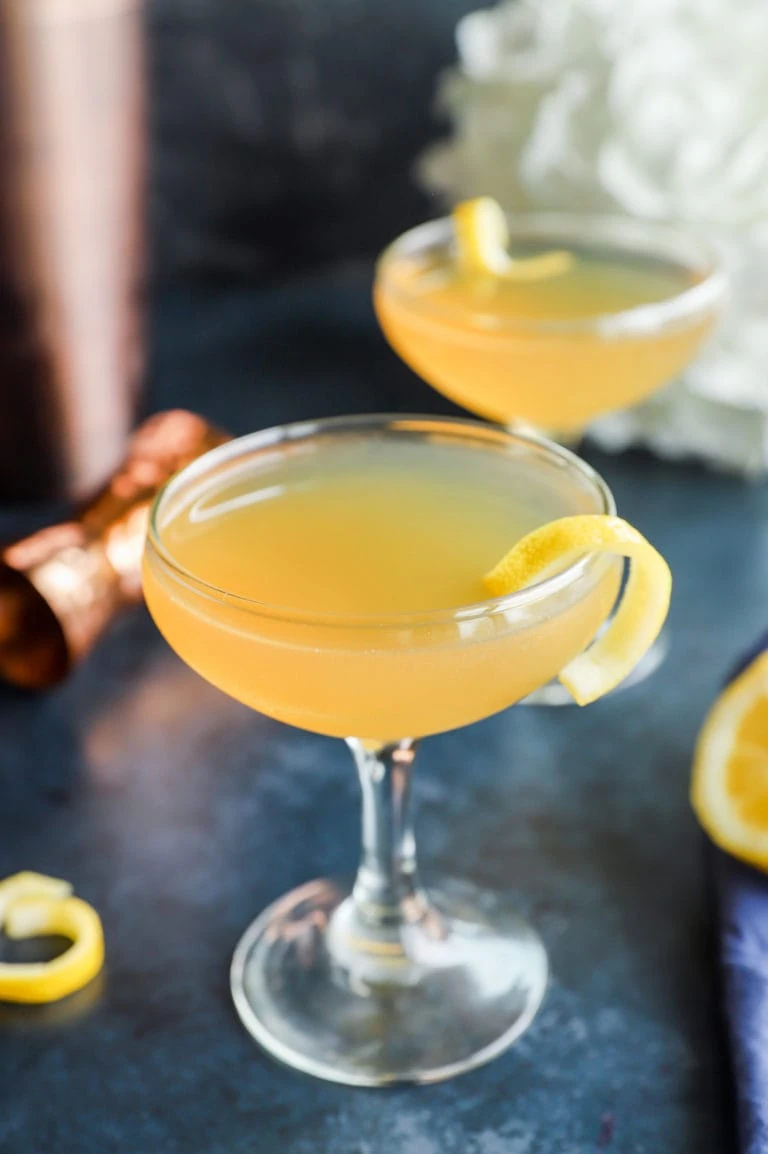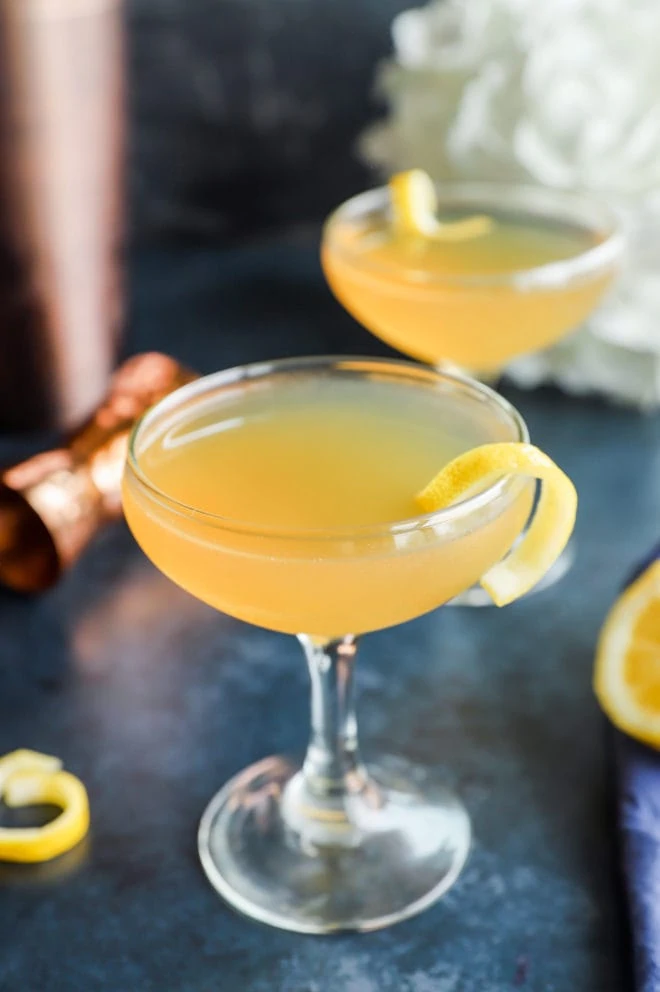 what to serve with a bourbon sidecar?
This is such a classic cocktail, so it actually goes with almost everything! It makes for an ideal summer patio sipper, but also works for happy hours and dinner parties throughout the year. No matter the season, it's a classic for a reason and this bourbon twist will be the one to rule them all. There's a few recipes though that I truly love to pair this drink with: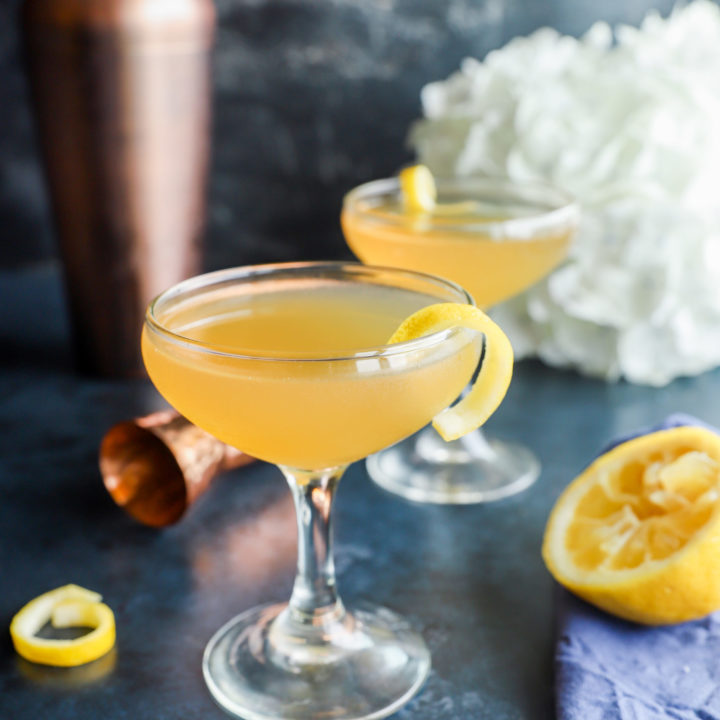 Bourbon Sidecar
A classic cocktail with a bourbon twist!
Ingredients
2 oz bourbon whiskey
1 oz orange liqueur
3/4 oz lemon juice
Lemon twist
Instructions
Fill a shaker with ice. Add bourbon, orange liqueur, and lemon juice.
Shake well.
Strain into a chilled coupe glass.
Garnish with a lemon twist and serve.
Recommended Products
As an Amazon Associate and member of other affiliate programs, I earn from qualifying purchases.