Please note this post contains affiliate links.
When it comes to the tools I rely on in the kitchen, there are 10 Kitchen Essentials I Can't Live Without. I know that everyone has their favorite brands and favorite gadgets they use for various recipes, but this is a roundup of my standards. These essentials are the ones that I use at least two to three of, every single day. If you are looking to get your kitchen in tip top order, this is the roundup for you!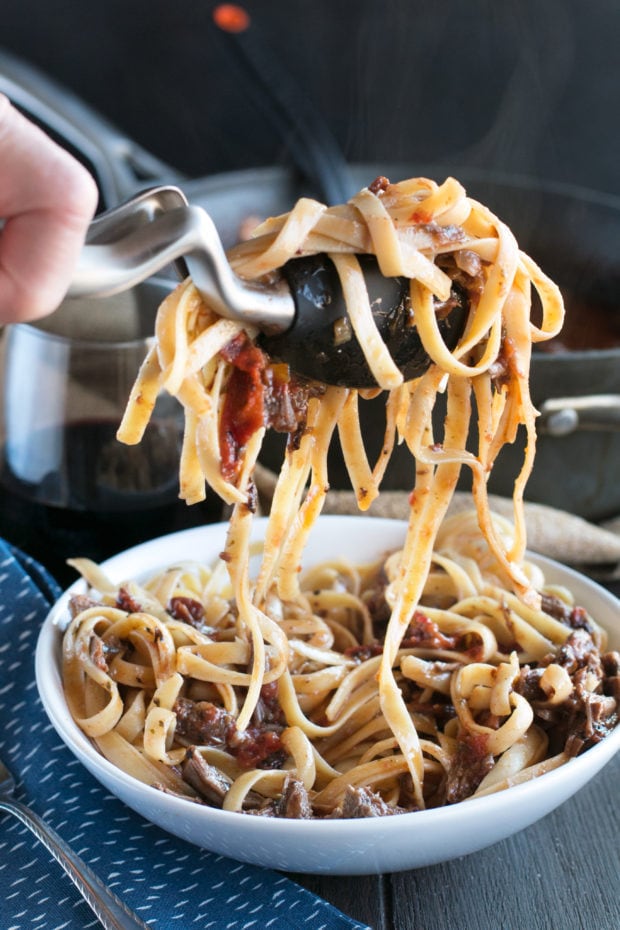 Please note that some of the links below are affiliate links. If you make a purchase through one of these links, I will receive a small commission.
It doesn't matter what skill level you are in the kitchen, I can tell you right now it's the tools that make the difference.
Now tools can't do everything, but they sure can make life a whole lot easier.
I thought it was high time I shared with you a comprehensive list of the kitchen essentials that I use on a daily basis in my kitchen, whether I am cooking for my blog or simply whipping up a casual dinner for the Man and I.
The Kitchen Essentials Master List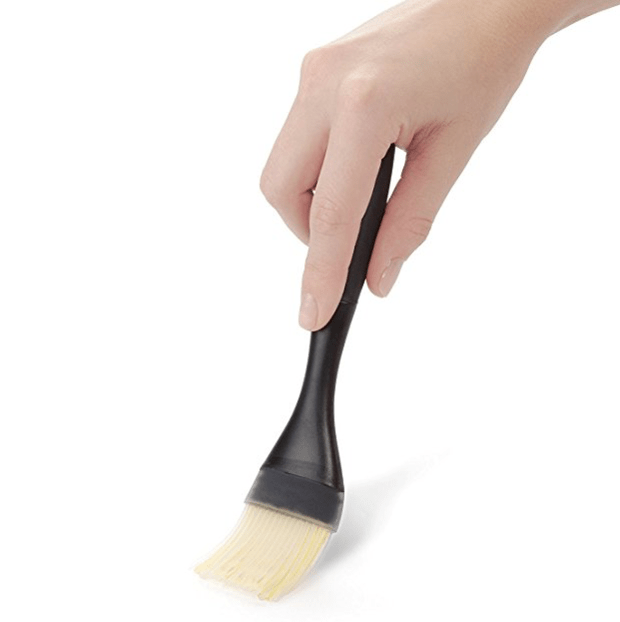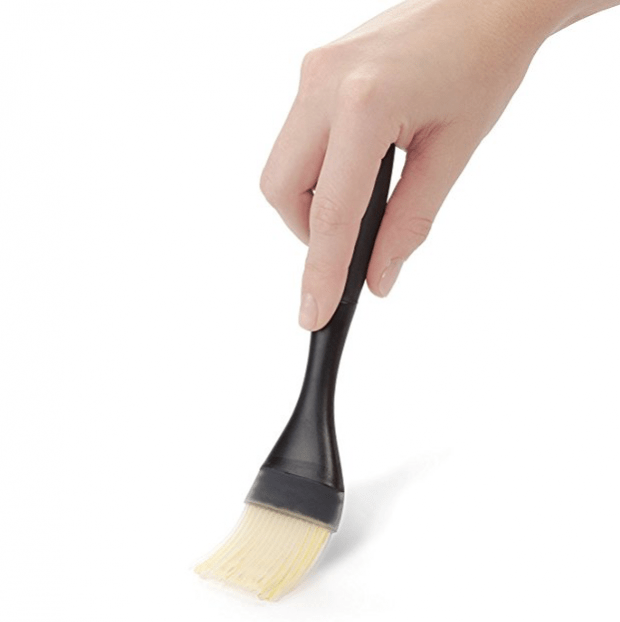 Let's start off with a small tool from the kitchen essentials list, but one that will come in handy more than you could possibly know. It's a great tool to brush egg or butter onto pastry but I also like to use it in savory ways as well. You know, like Grilled Honey Sriracha Wings or Hot Chicken with Homemade Quick Pickles!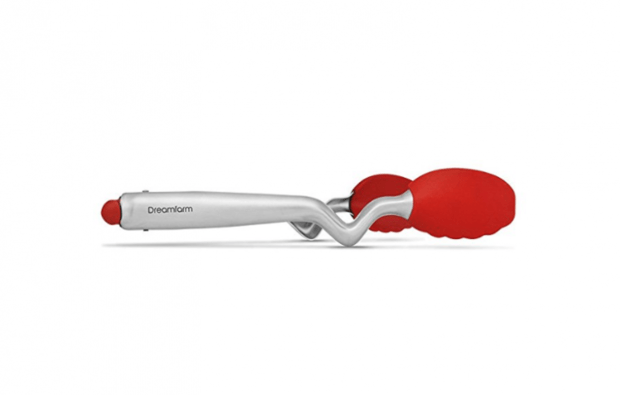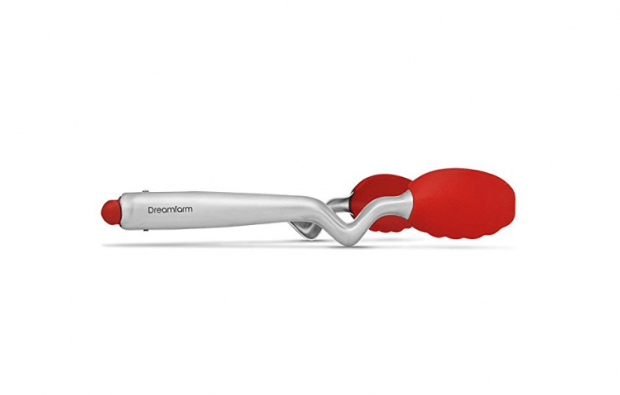 I am in love with these particular clongs because they are locking tongs, but they also have list little dip in the handle that allows you to place them anywhere without making a mess of your counters!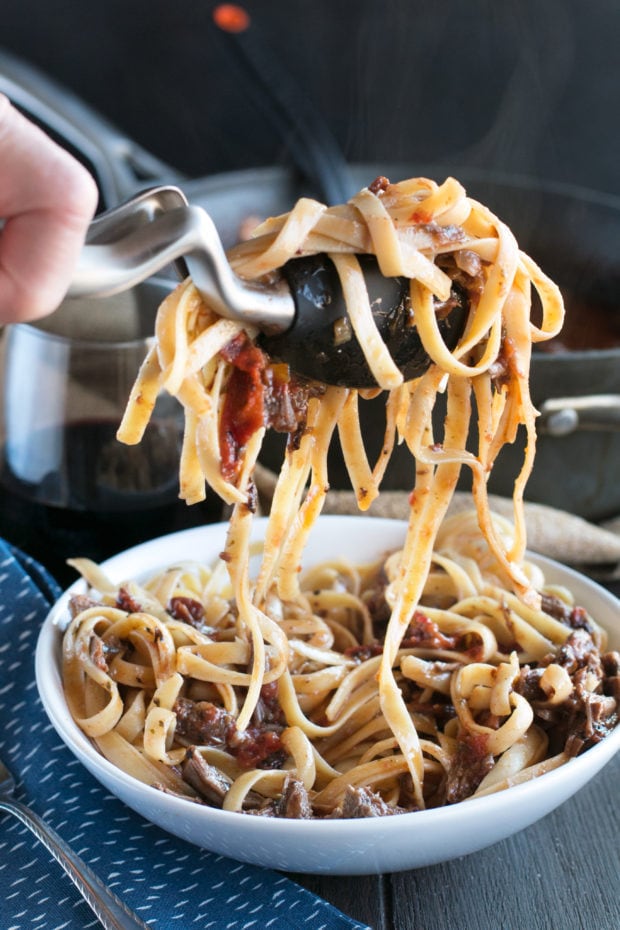 Obviously it's fantastic when you are grilling (inside or outdoors!) like with my Balsamic Glazed Grilled Flank Steak or this Big 'n Smoky Five Alarm Burger… It's also ideal for serving pasta! Particularly when it comes to this Red Wine Slow Cooker Short Rib Ragu… YUM.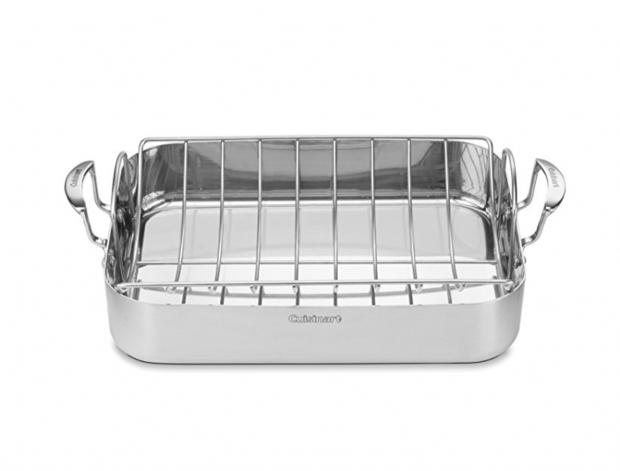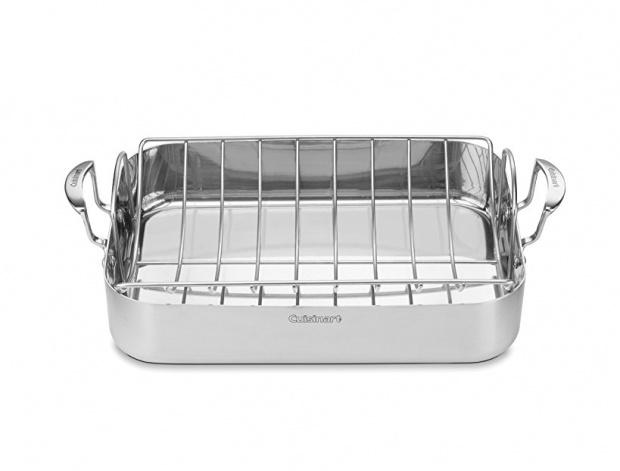 Everyone needs a good roasting rack in their kitchen, and no, it's not because of the obvious turkey reasoning. While you can obviously use this for Thanksgiving and roasting a giant turkey, during the rest of the year, use it to make Roasted Chicken with White Wine and Fresh Herbs or Berbere Roasted Chicken! It's ideal for when you want to cook up a whole roasted chicken with vegetables all in one pot.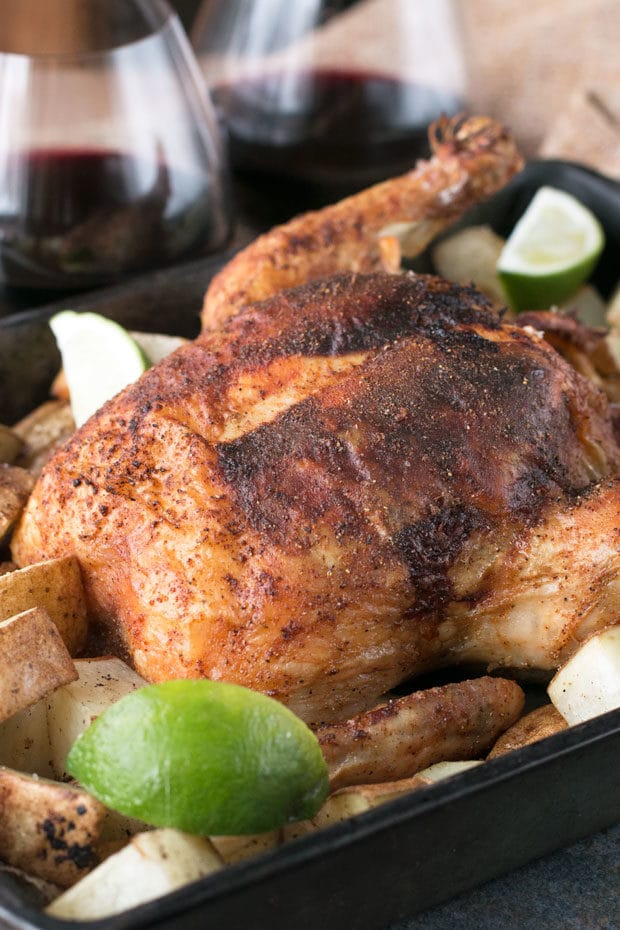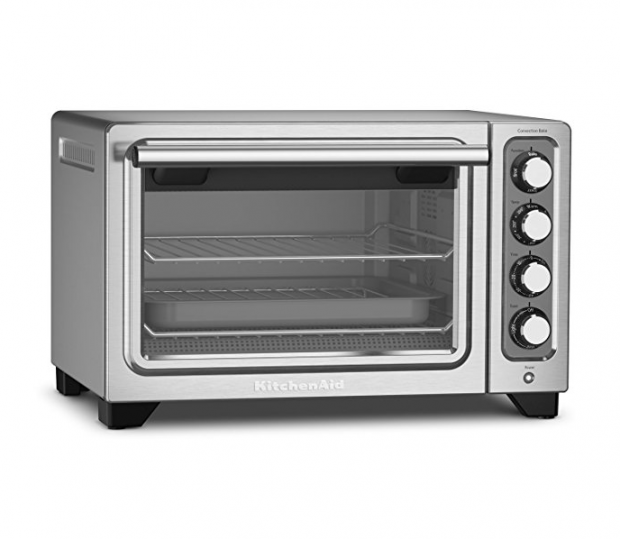 I use this countertop oven every day to make a slice of toast that I top with peanut butter or avocado for breakfast every morning. I love it because it takes a snap to heat up if you want to bake in it, but it also let's you toast and broil. It's ideal for toasting up bread slices for crostini or bagels for these Smoked Salmon Avocado Cream Cheese Bagels!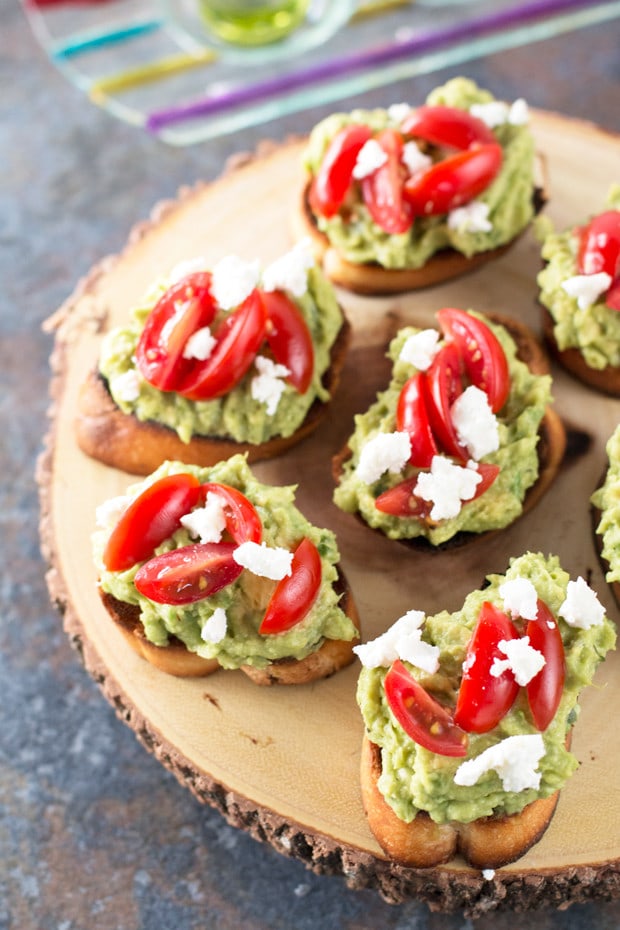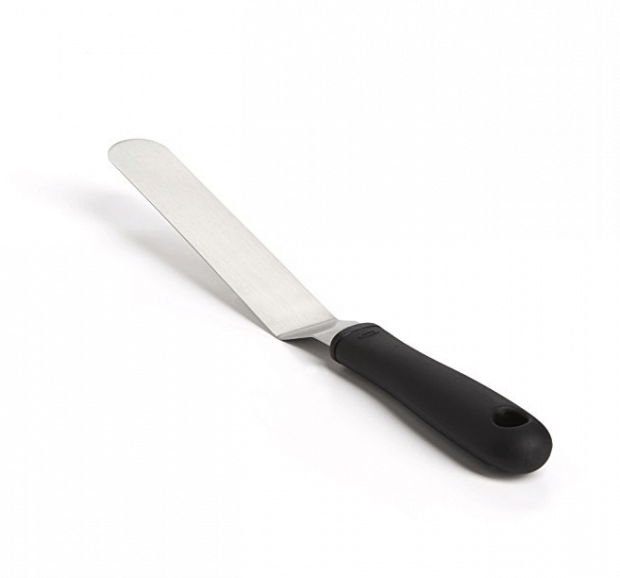 If you ever struggle with icing cakes (because I DO ALL THE TIME), this is the spatula for you. The first time I tried it I was like, OMG I CAN'T BELIEVE IT I ICED A CAKE!!! Now you may not make cakes every day, but the tool also serves as a great spreader for no-bake cakes, layered dips and so much more! You'll be able to ice this Mixed Berry Vanilla Bean Cake or this Red Velvet Truffle Cake for Two so easily!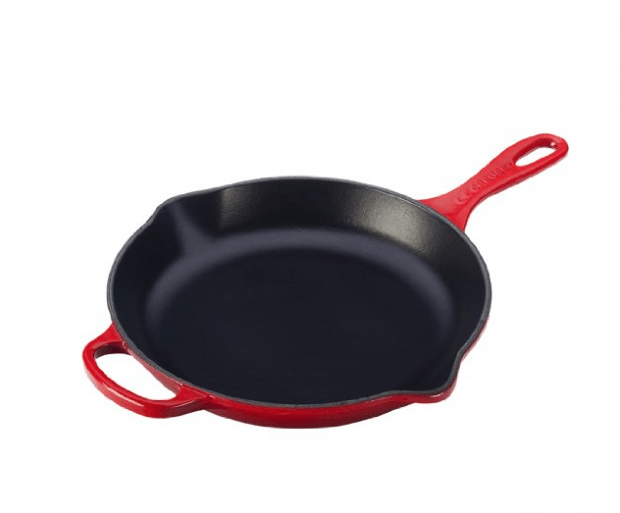 A cast iron skillet is a MUST. It's the most reliable pan I own and it can be used and abused without losing it's perfectly seasoned surface. You can make almost anything in a skillet, from pasta to chicken, fish to steak, and you can even bake in it.
Serve up some Triple Layer Chipotle Chicken Queso Nachos with Fried Jalapeños in it! Or, get all fancy with the PERFECT Ribeye Steak!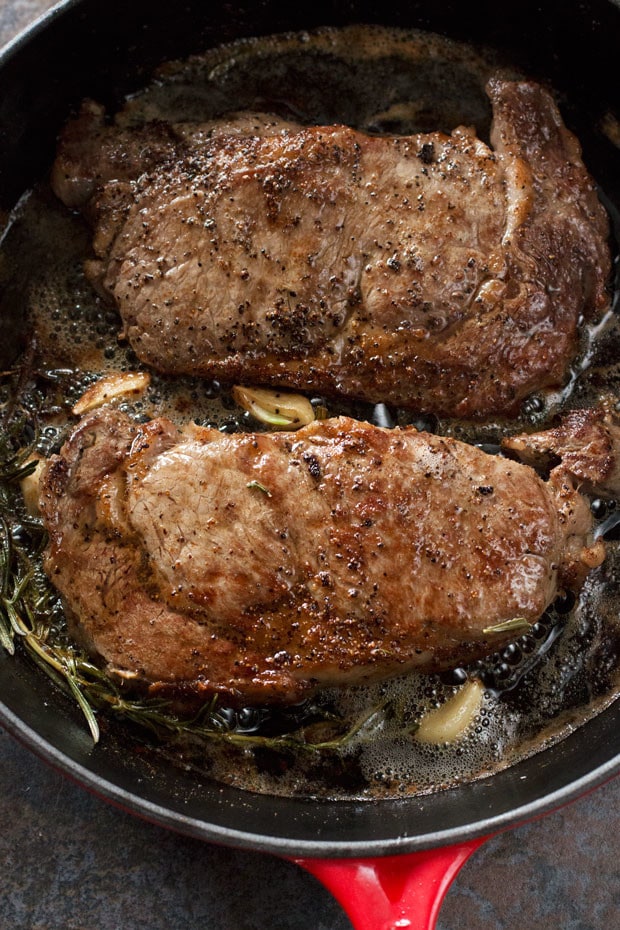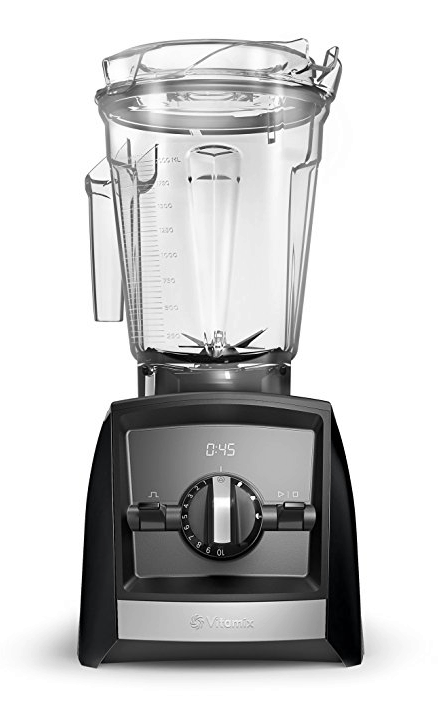 The one mixer I rely on? This Vitamix. Yes, I know it's an investment, but it's very much worth it. It's not just there to blend up milkshakes and cocktails. It also can make soups (and get them warmed up!), ice creams, sauces, spreads, and so much more. It even works in place of a food processor for chopping up vegetables and making dough!
This beauty really comes in hand when making my famous Loaded Nacho Egg Rolls with Queso Dip (no really, it does!) or classic Roasted Butternut Squash Soup with Bacon Croutons.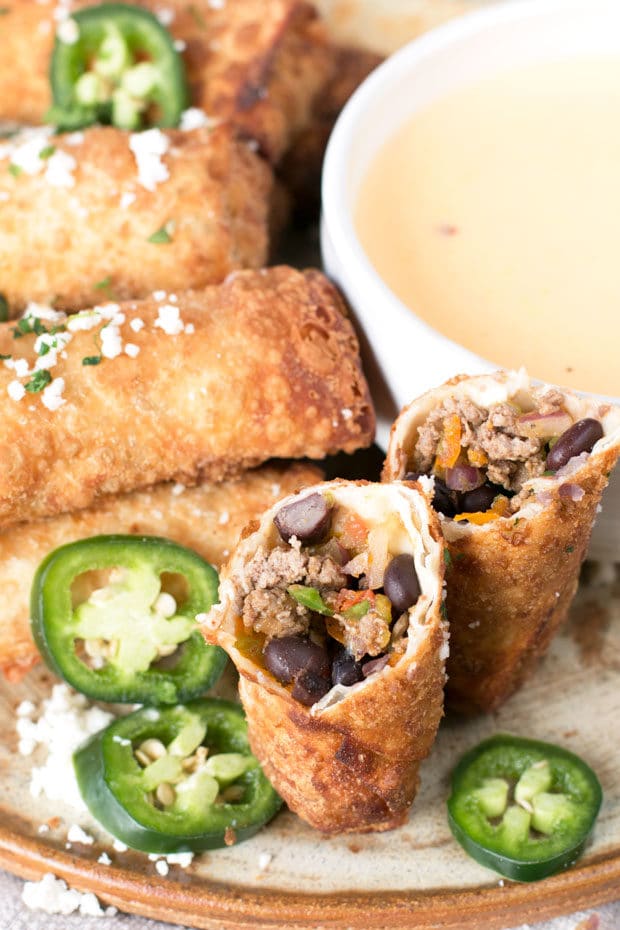 I love the look and feel of an old-fashioned marble pastry board. My grandmother had one when I was growing up and I loved helping her roll out dough on it. It's ideal for anyone who loves to bake, but it can do even more…
It even makes an awesome serving board for cheese boards and Smashed Mixed Berry Pavlova!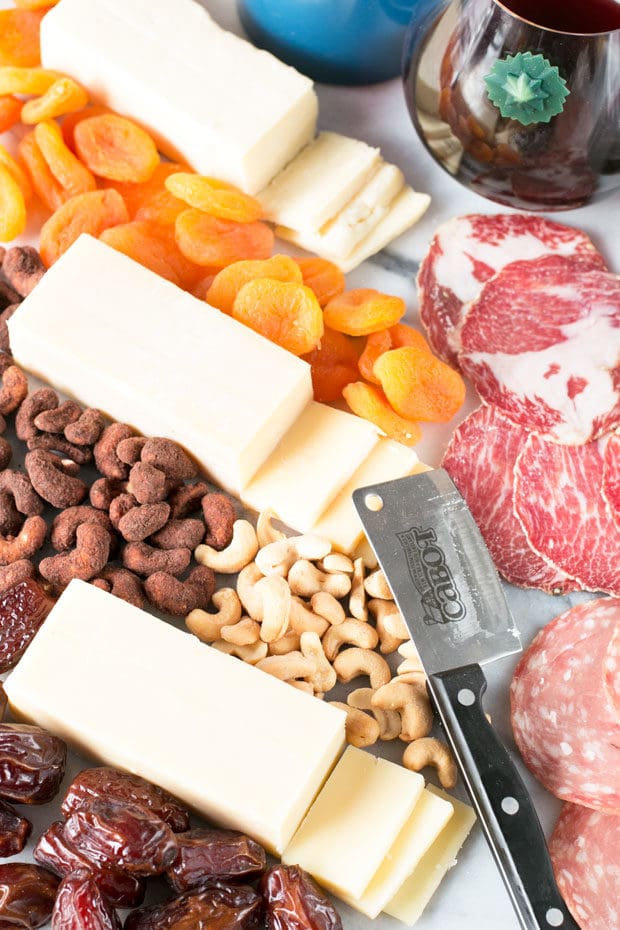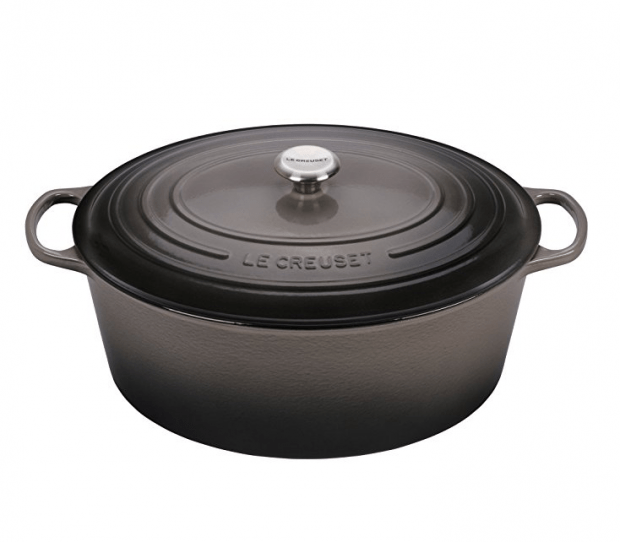 EVERYONE needs a heavy duty dutch oven. For stews and soups, for braising and frying, and so much more. This one is a durable one that I adore, particularly in this grey color because *drool*.
Use it to make my classic Salmon Chowder recipe or fry up some crunchy Berbere Fried Ravioli!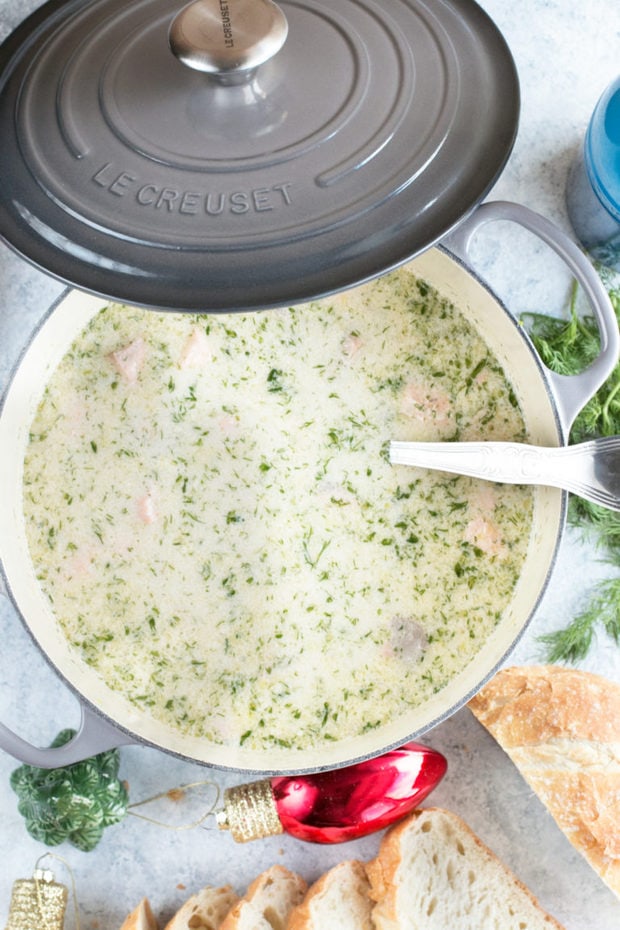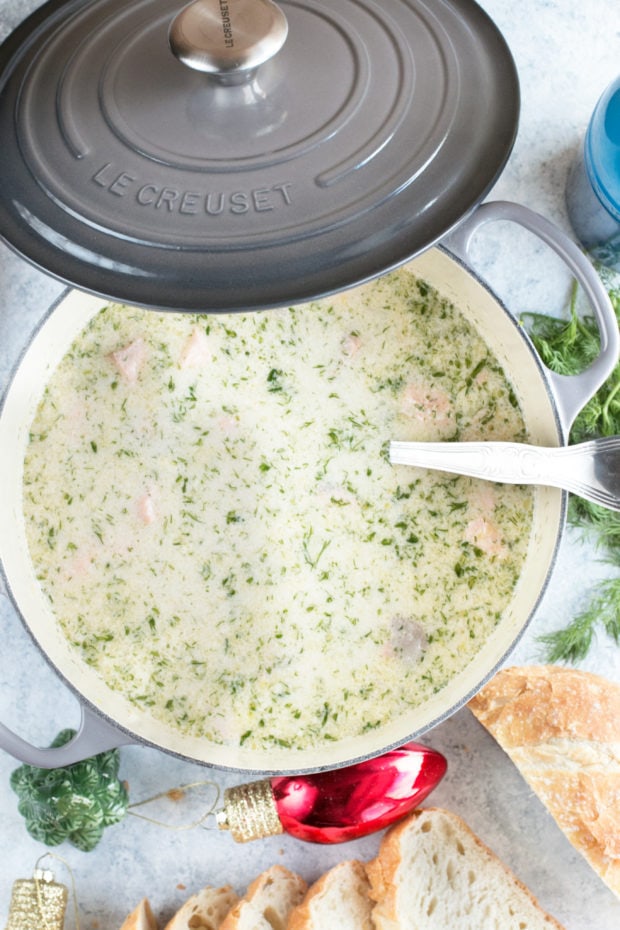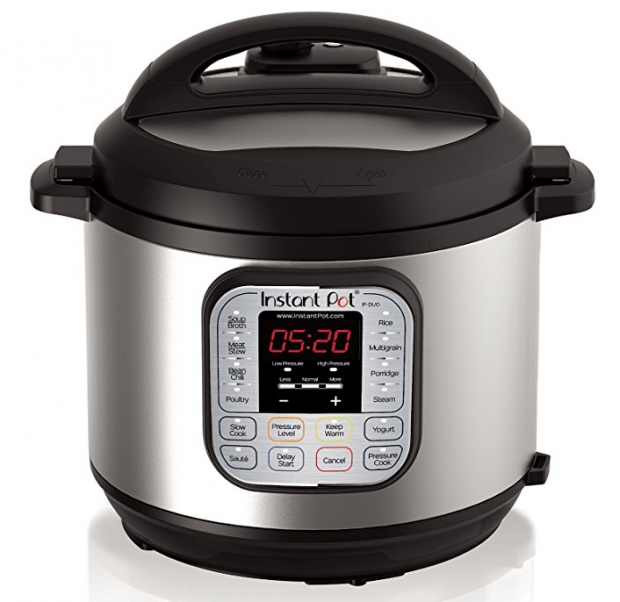 You will hear me say time and time again how this appliance changed my life. Not only is it an electric pressure cooker, it also serves as a steamer, slow cooker, rice cooker and warmer (and more!). I use it EVERY. SINGLE. DAY. Not even lying.
There are SO many things I love to make in my Instant Pot and that's why it's one of my top kitchen essentials… From Slow Cooker Garlic Rosemary Pot Roast with Red Wine Sauce to Slow Cooker Spicy Taco Chili to Slow Cooker Apple Cider Chicken Sliders.