Please note this post contains affiliate links.
With the big game coming up soon, you will want to have these easy game day snacks recipes on hand! All of these favorite sharable savory dishes are simple to make and don't skimp on the flavor. From finger food to chicken wings to your new favorite dip recipe, you'll find something everyone will love at your game day party.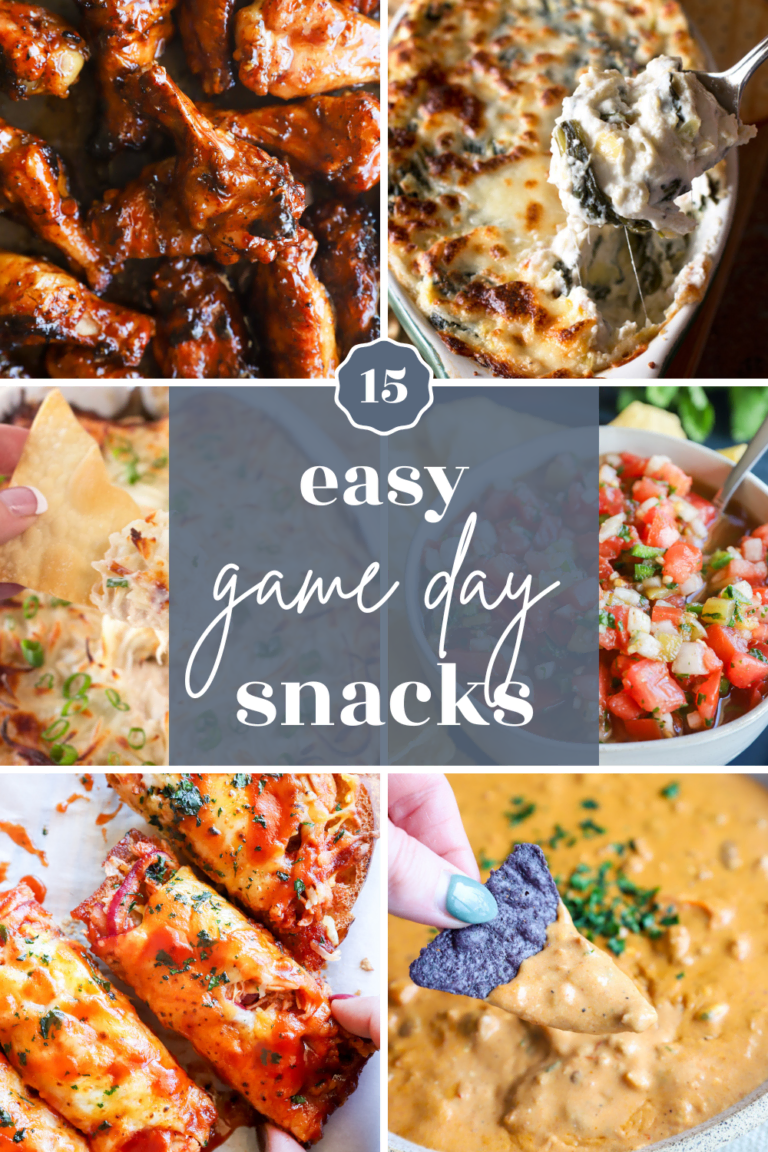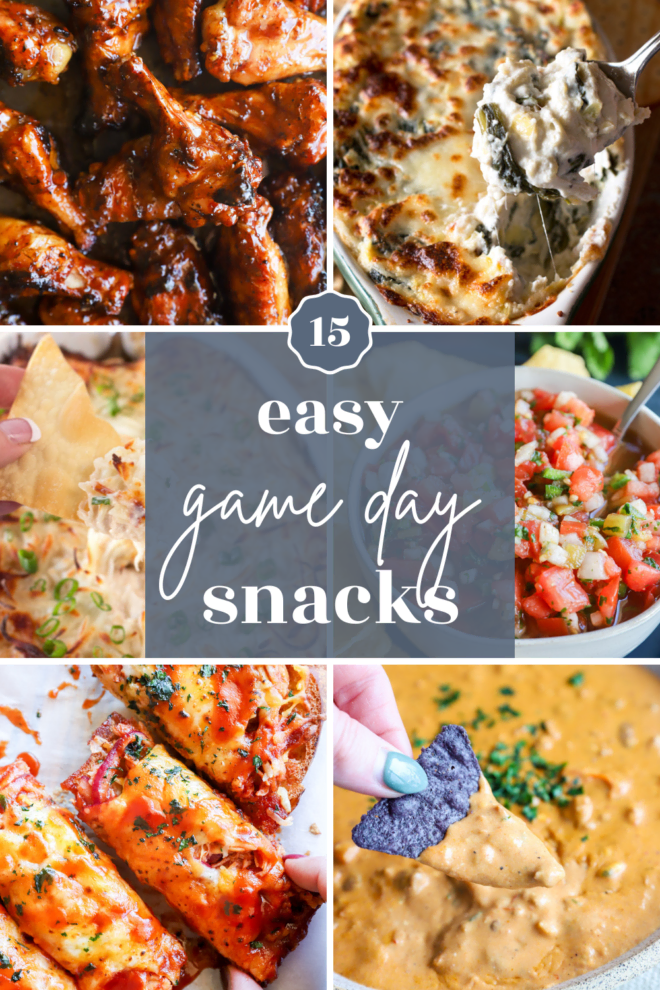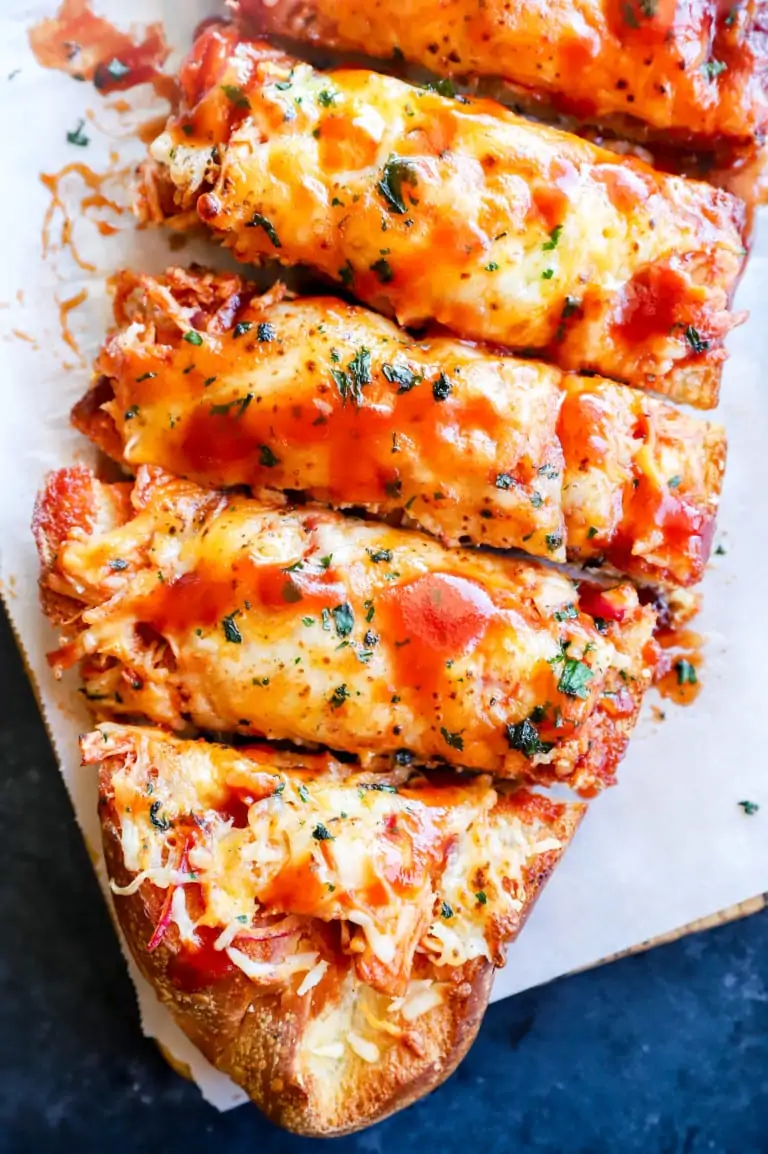 Cheesy BBQ Chicken French Bread
Cheesy BBQ Chicken Bread is the must-make snack for your next game day! With just 8 ingredients and ready in 20 minutes, this gooey bread packs in the BBQ flavor and easily feeds a crowd.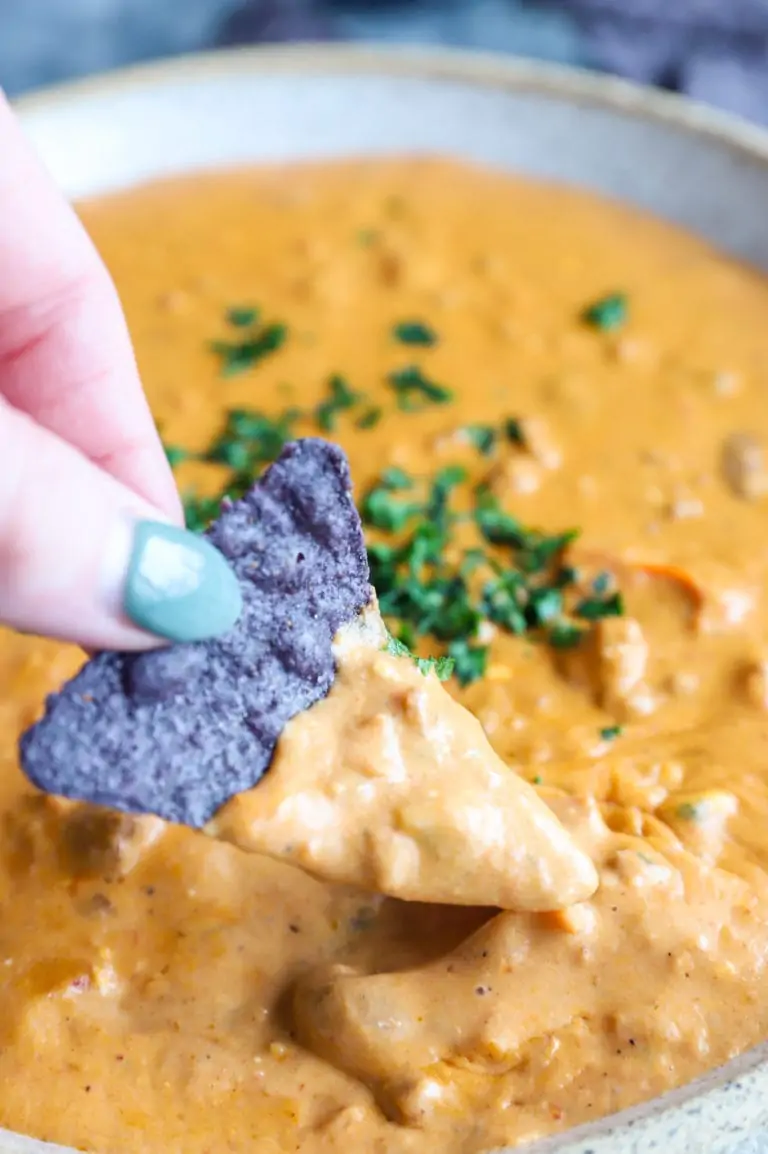 Chipotle Chili Cheese Dip
Chipotle Chili Cheese Dip is a gooey masterpiece of smoky and subtle spicy flavor. The 6-ingredient recipe is wrapped up in just 10 minutes, making it ideal for gatherings of any size. It's a fantastic way to use up any leftover chili you have!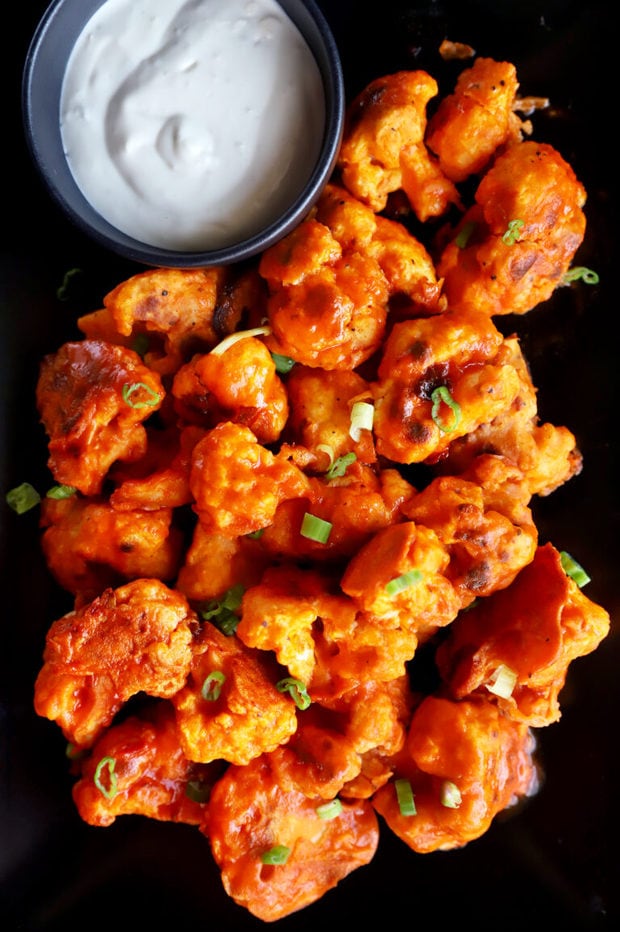 Baked Crispy Buffalo Cauliflower
Baked crispy buffalo cauliflower is the sneaky snack with a healthy twist, straight from the oven. With the help of Reynolds Wrap® Non-Stick Aluminum Foil, the cleanup is simple and the cauliflower lifts right off the pan! Serves 4.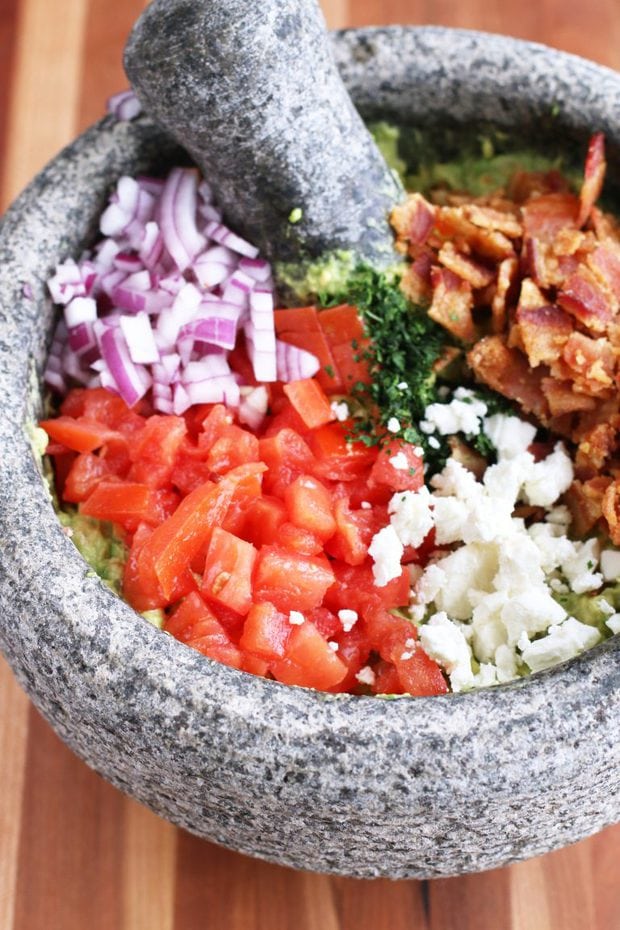 BLT Guacamole
BLT Goat Cheese Guacamole is a fun twist on guacamole that'll have everyone coming back for more. Crispy bacon, acidic tomato, and refreshing lettuce elevate the smooth and creamy guacamole; to make it a delightful snack packed with a ton of flavor!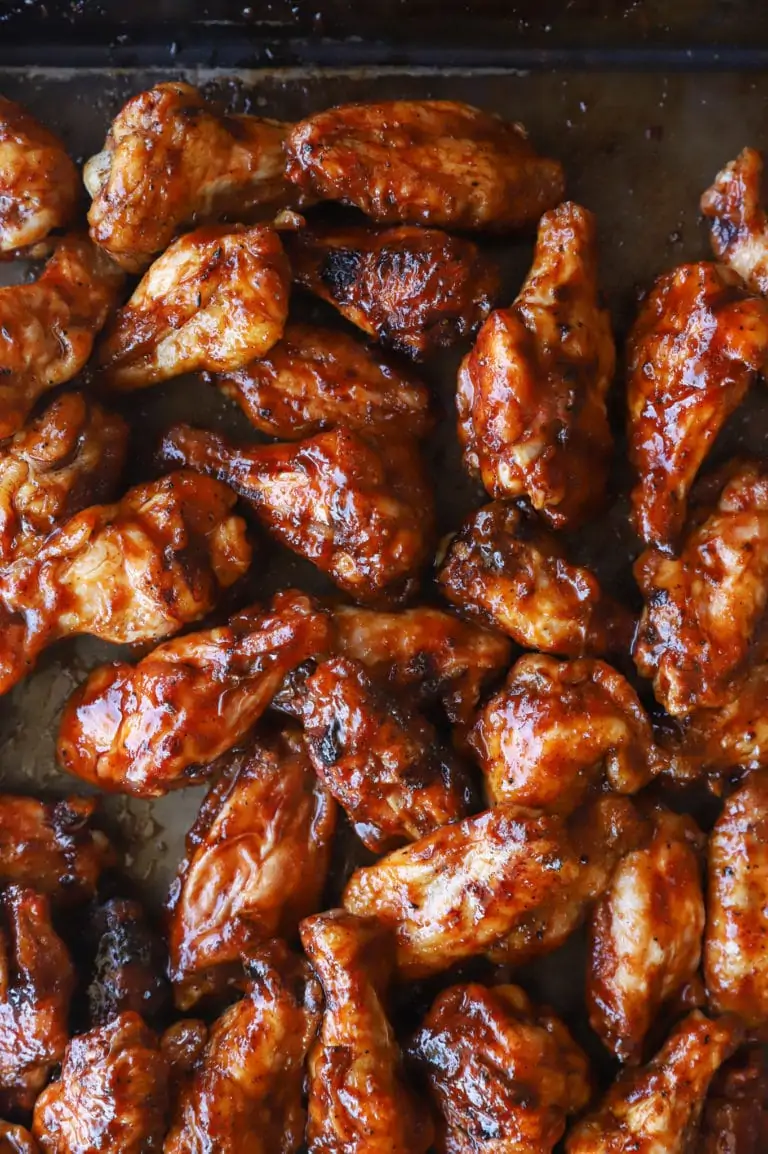 Honey BBQ Grilled Chicken Wings
Honey BBQ Grilled Chicken Wings are the easiest way to make your favorite crispy and saucy snack! With Head Country Bar-B-Q's newest Honey BBQ sauce, these wings are perfect for sharing and dipping in an easy, creamy dip.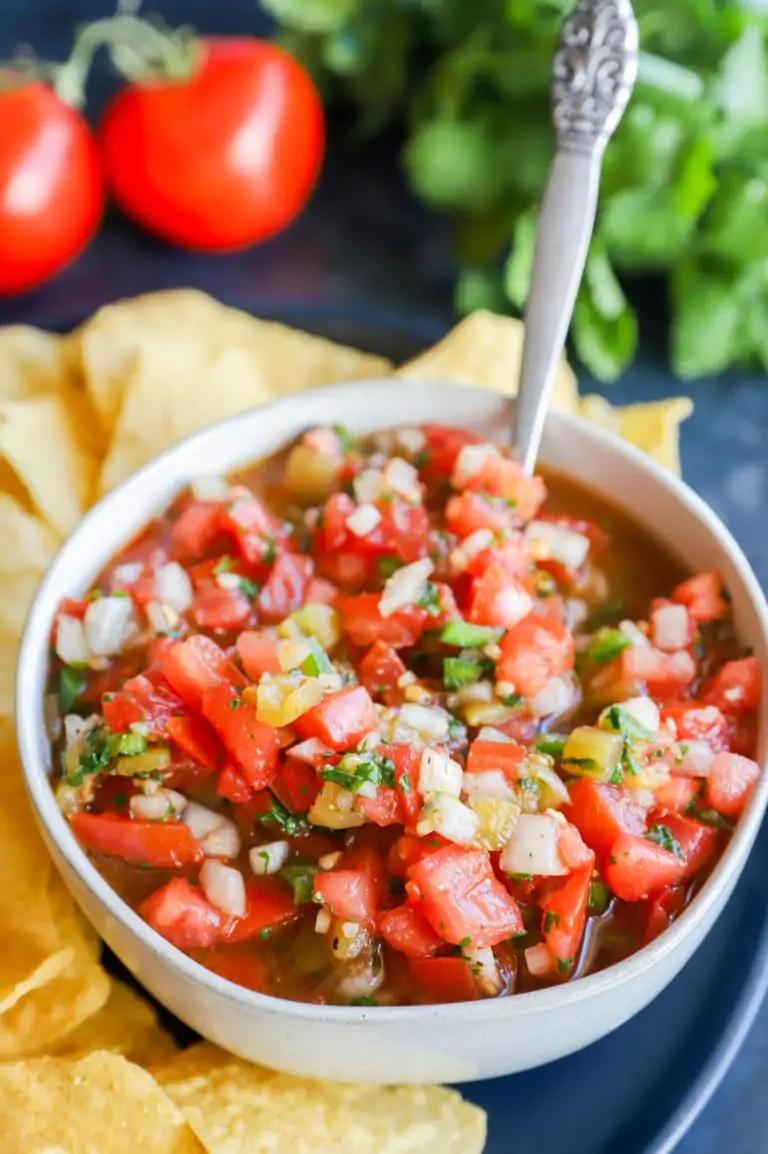 Chunky Salsa
Chunky Salsa is perfect for serving at parties and gatherings of all sizes (or for a casual weeknight snack)! There's nothing that beats the flavor of fresh homemade salsa, so skip the store bought stuff. It's very easy to make and the longer you let it sit, the better it ends up tasting.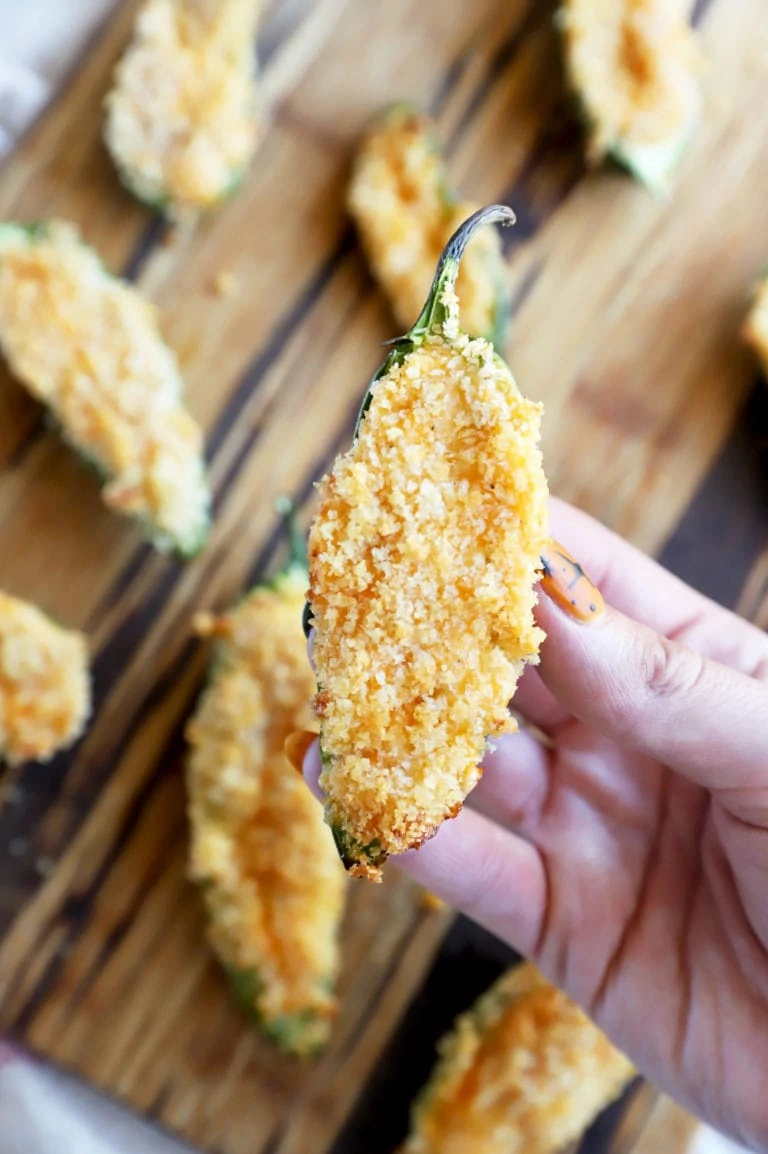 Air Fryer Buffalo Jalapeño Poppers
Air Fryer Buffalo Jalapeño Poppers are filled with cream cheese, more cheese, and buffalo sauce, then topped with breadcrumbs that get all golden and crispy in the air fryer! Ready in just 7 minutes, they are the perfectly pop-able appetizer.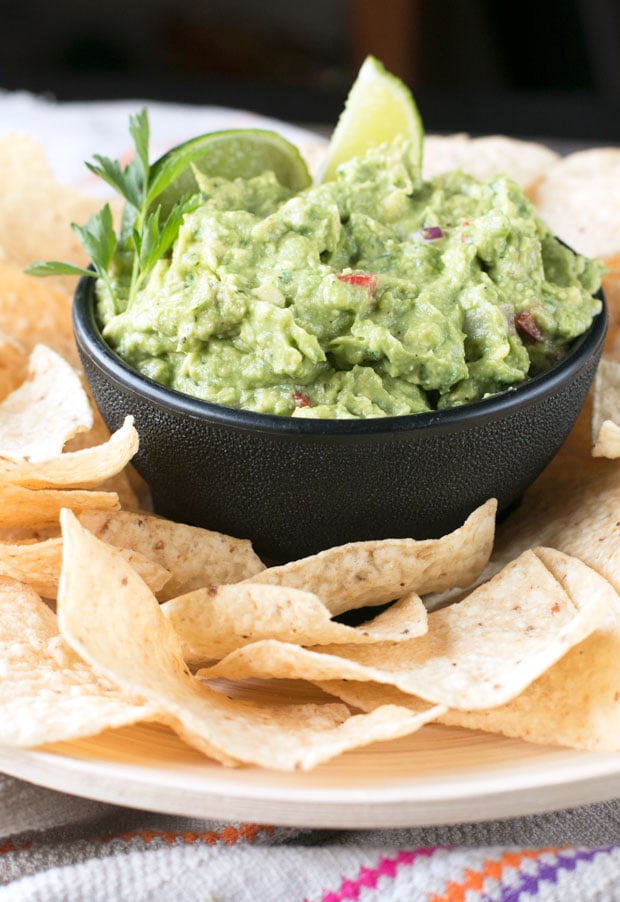 Veggie Guacamole
Veggie Guacamole is a vegetable-packed, spicy guacamole that will have everyone gathering around the table (yes, even those crazy health nuts you know). With all those vegetables packed in there, you don't have to feel guilty about loading up chips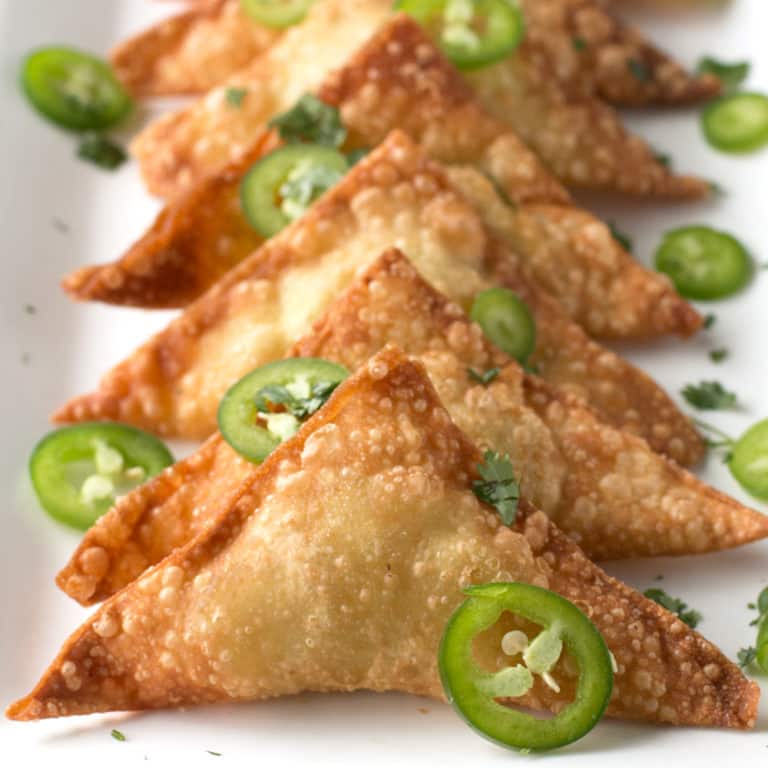 Jalapeño Avocado Cream Cheese Wontons
If you love jalapeño poppers, you are going to flip out over these Jalapeño Avocado Cream Cheese Wontons! The creamy and spicy filling wrapped in crispy wonton wrappers makes these poppers a fantastic party appetizer (or afternoon snack…).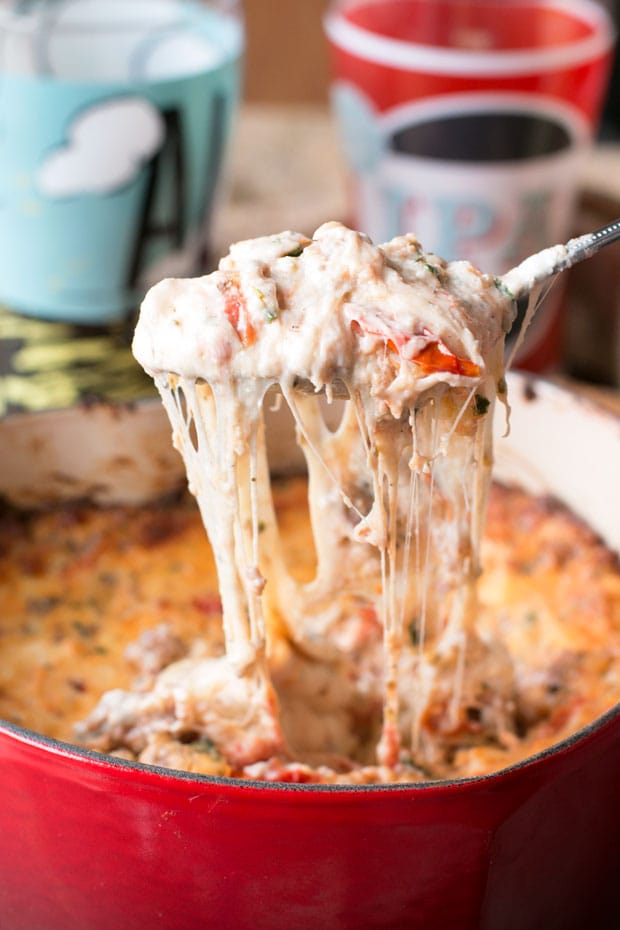 Spicy Lasagna Dip
You won't even miss the noodles once you dive into this cheesy, meaty and herb-packed dip!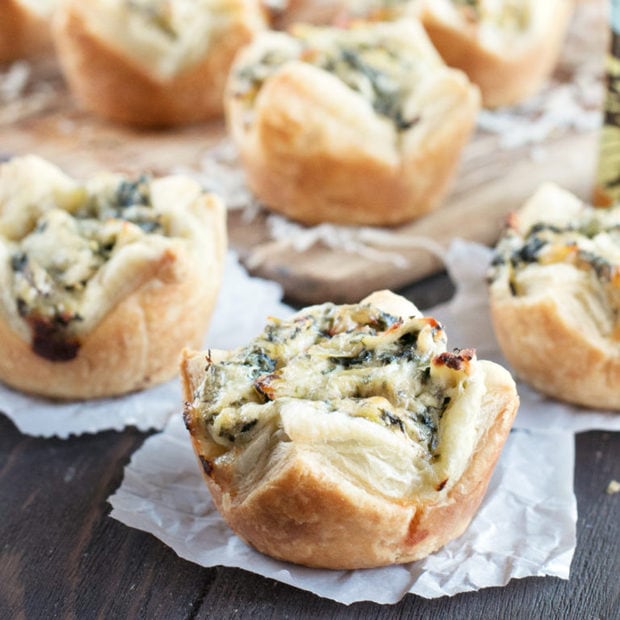 Chicken Spinach Artichoke Dip Puffs
Chicken Spinach Artichoke Dip Puffs are the bite-sized version of your favorite dip, made heartier with the addition of chicken. It's the easy-to-make rich and creamy appetizer that's ready to eat in 45 minutes! They'll disappear quick, so be sure to set a couple aside for yourself 😉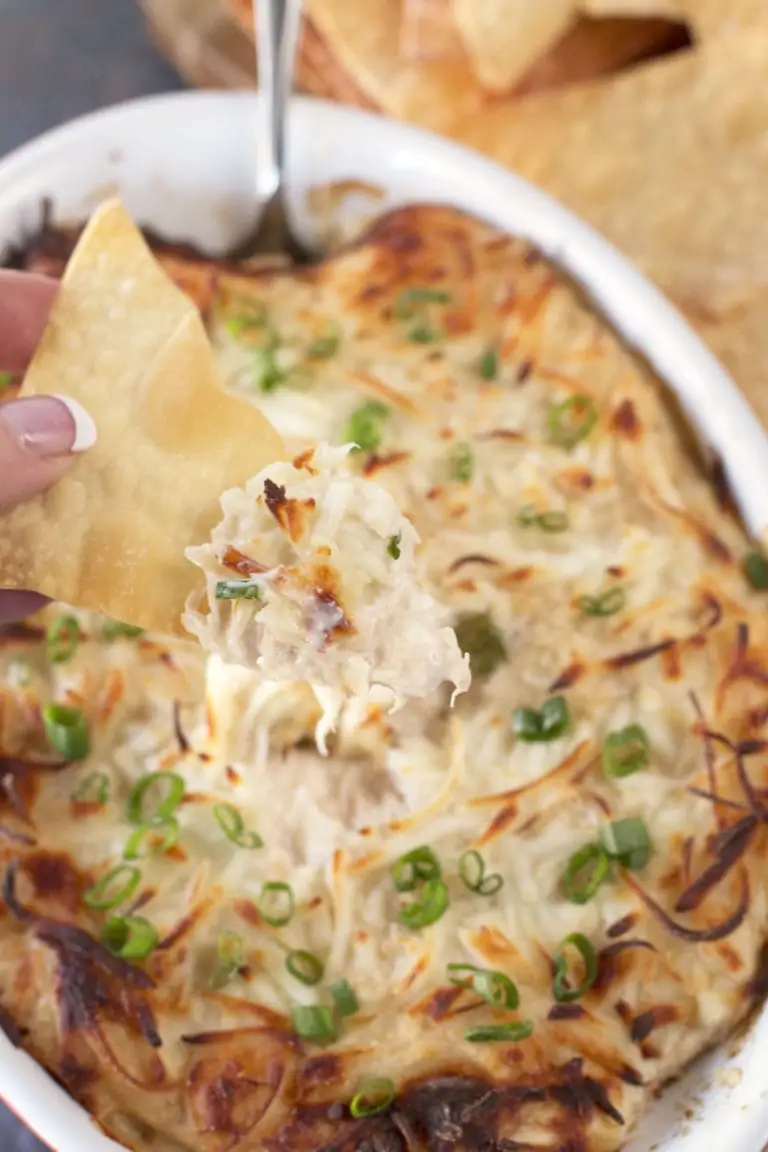 Crab Rangoon Dip with Crispy Won Ton Chips
Crab Rangoon Dip with Crispy Won Ton Chips is the dip recipe I whip out when I'm feeling a craving for crab rangoon and actually feel like sharing with others. The creamy, crab-packed dip makes for an easy dish to serve guests or bring to a potluck.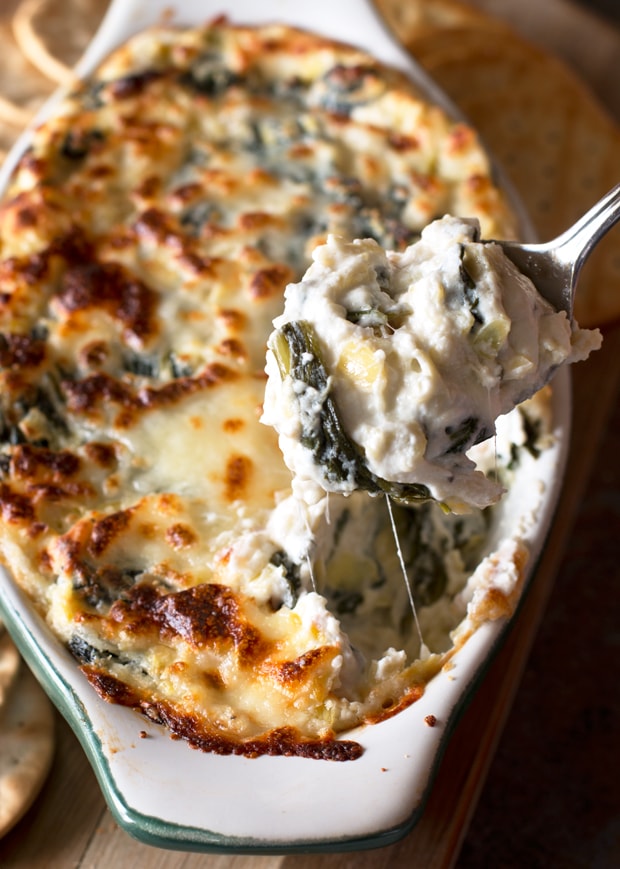 Spinach and Artichoke Goat Cheese Dip
When you want something warm and cheesy, dig into my favorite Spinach and Artichoke Goat Cheese Dip! The tangy twist on a classic recipe makes it simply irresistible.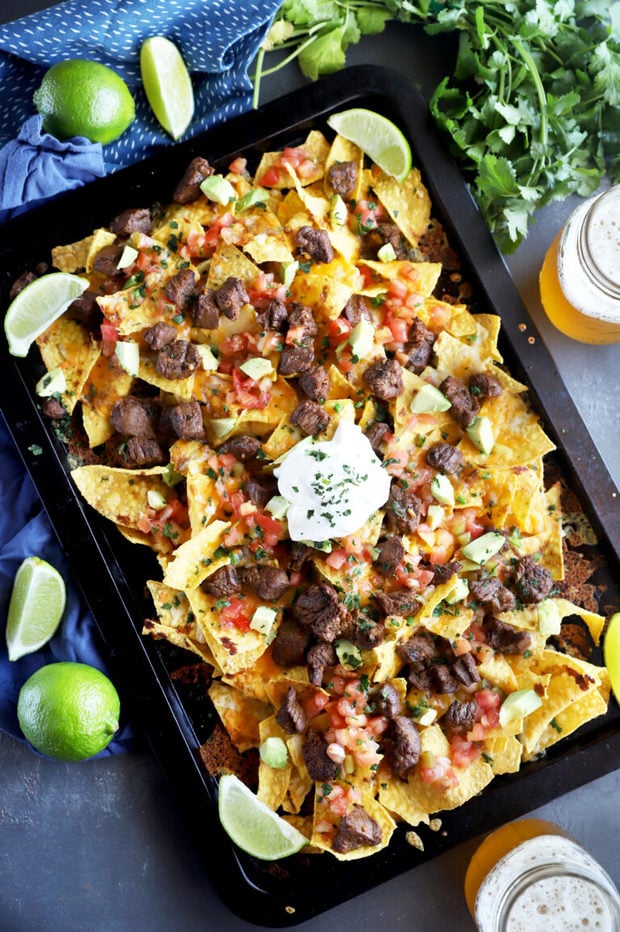 Carne Asada Nachos
When I want the best nachos EVER, I reach for the carne asada nachos. With this carne asada, you get all the flavor without hours of work, along with plenty of cheese, veggies, avocado, hot sauce, and MORE.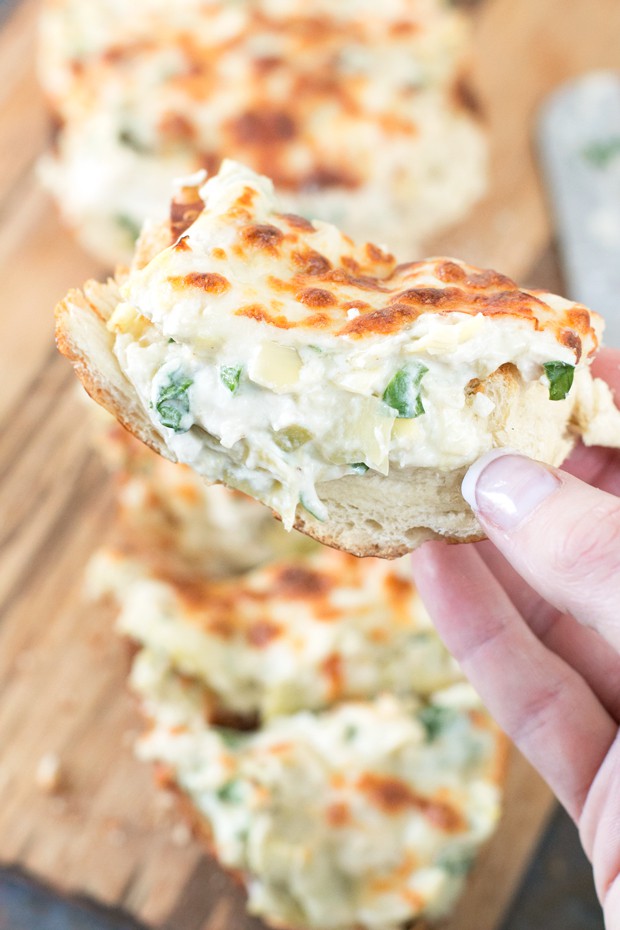 Chicken Spinach & Artichoke Dip French Bread
Rich and creamy spinach and artichoke dip with chicken gets piled onto French bread for the ultimate game time snack!
my favorite must-haves for a super bowl party
In each of the recipes above, I list the must-have items for each particular recipe. Things like a chef's knife, cutting board, half sheet baking pan, and more!
For any party, I always recommend having a drink dispenser (or more than one!) for big batch drinks, water, lemonade, and more. It's an easy way to serve drinks without having to deal with refilling the drinks on your own. Set up a little drink self-serve area, complete with a cooler with ice for all the beer.
If you are also serving cocktails, I recommend using Gatsby cocktail glasses or highball glasses because most cocktails can be served in them!
Make things festive by creating a fun sign with a message chalkboard!
Want to serve some snacks? I just bust out my mixing bowls for chips, nuts, and snack mixes. You can even put out little ramekins all over for when people want to munch on something without getting a plate.
just one more thing for game day snacks…
Need some cocktails to pair with these easy game day snacks? Check out my cocktails recipe page for all my recipes! Here are some of my personal favorites that you can easily make for a crowd (and are perfect for winter!):
If you are looking for more inspiration for game day snacks, check out my appetizers recipe page and my main dish recipes page!