Veggie Guacamole is a vegetable-packed, spicy guacamole that will have everyone gathering around the table (yes, even those crazy health nuts you know). With all those vegetables packed in there, you don't have to feel guilty about loading up chips with a heaping scoop!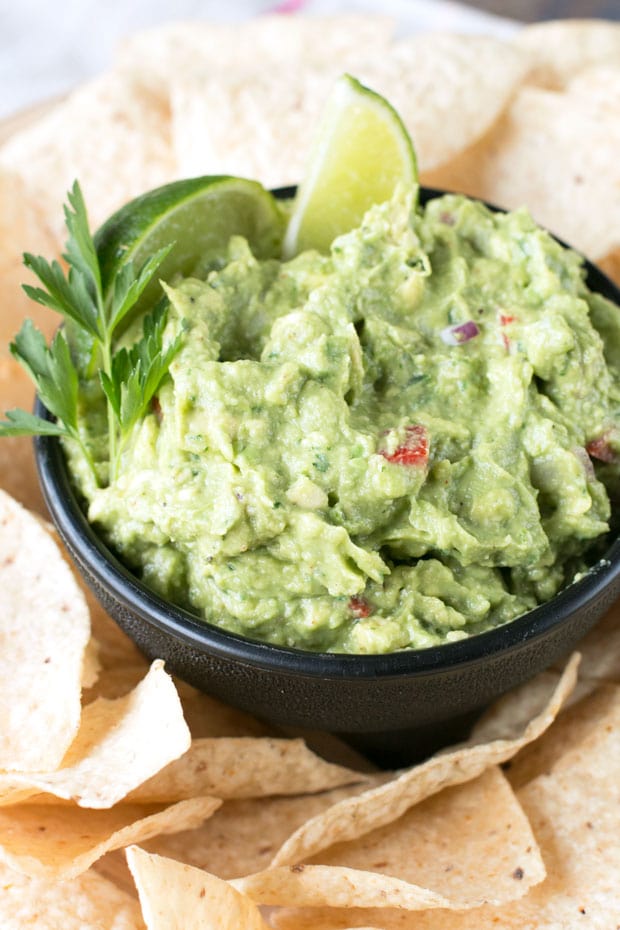 Guacamole is my "healthy food". I am not the best at controlling my urges for food, so when I feel like I need to get a little more vegetables into my system I'll reach for the guacamole.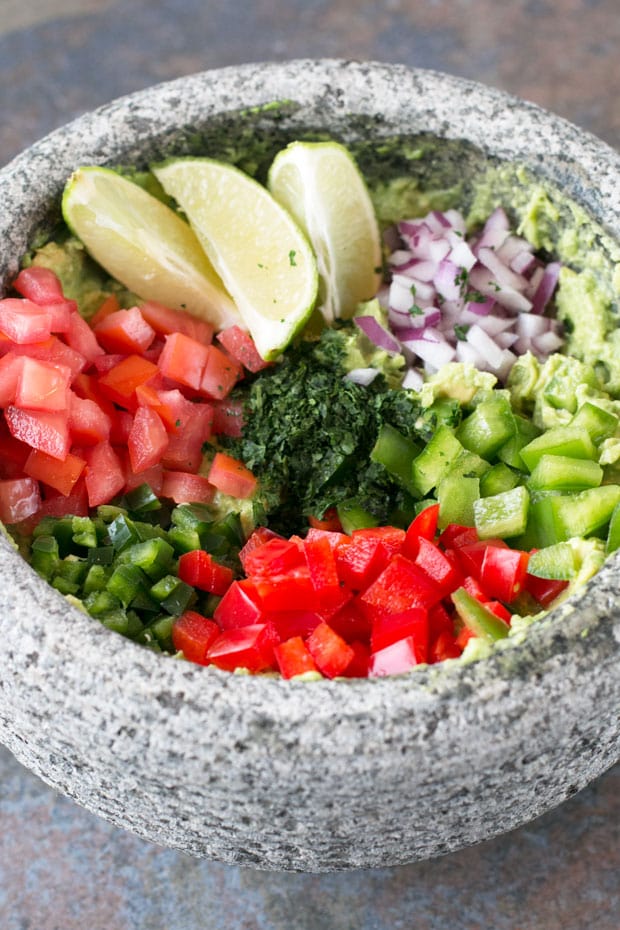 However, avocados, onions and jalapeno aren't nearly enough when you've been living off of all those holiday treats and sweets…
You need SO much more vegetables in your system (my version of a detox, HA), so I load all those veggies I've been missing in this ridiculously addictive guacamole. You can load up chips with heaping scoops of creamy crunchiness, or you can top your favorite chicken sandwich or hamburger with it.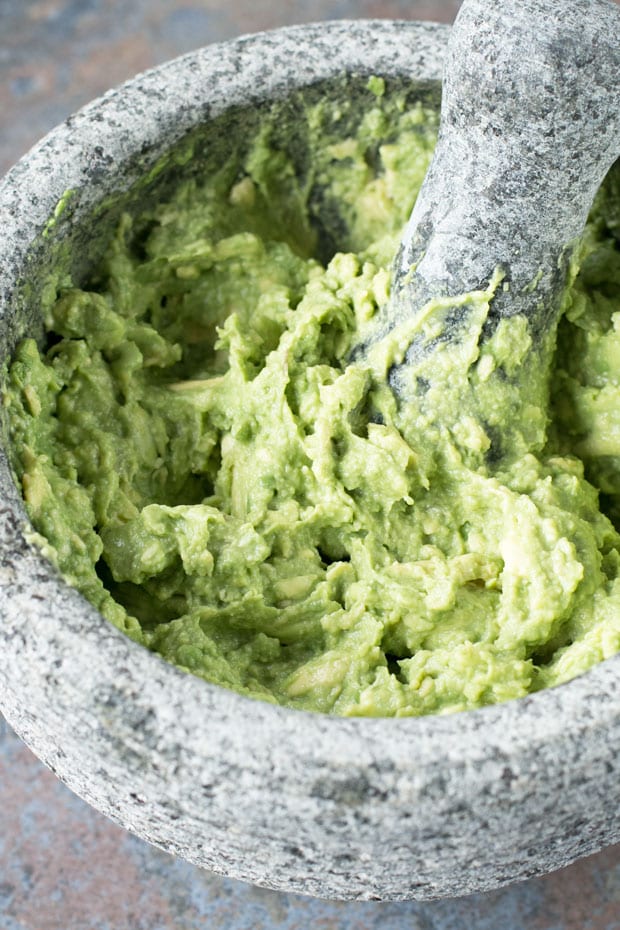 It also makes for great filler for egg rolls if you want to get really crazy with your guacamole intake.
Hey, no judgments here… If anything I'm regretting that I didn't make those egg rolls for myself… Should I make those as a round two recipe down the road? I'm taking votes now so TELL ME.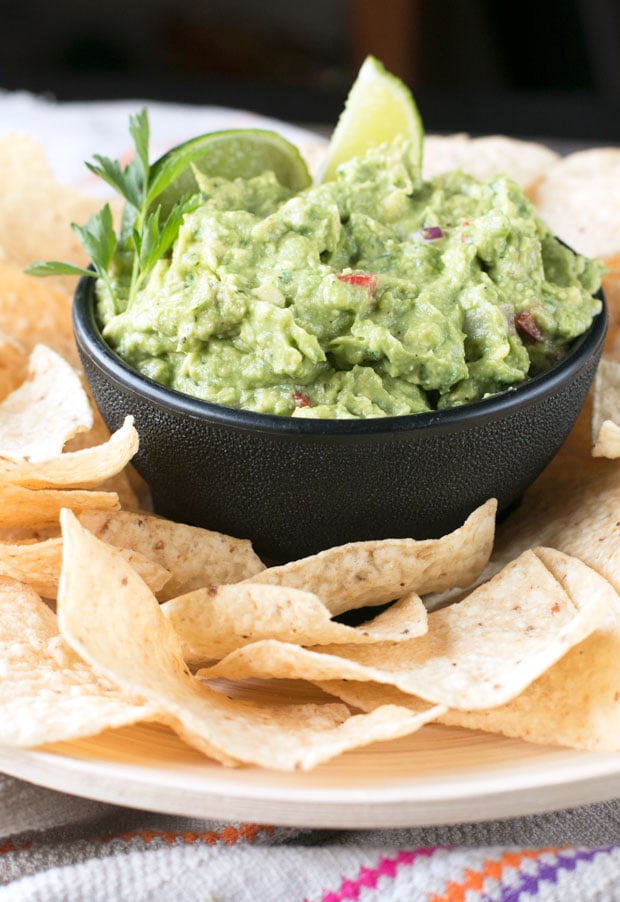 Leave it to me to take one of the very few healthy recipes I make and figure out a way to make it oh-so less healthy…
Everyone has their own distinct set of talents, am I right?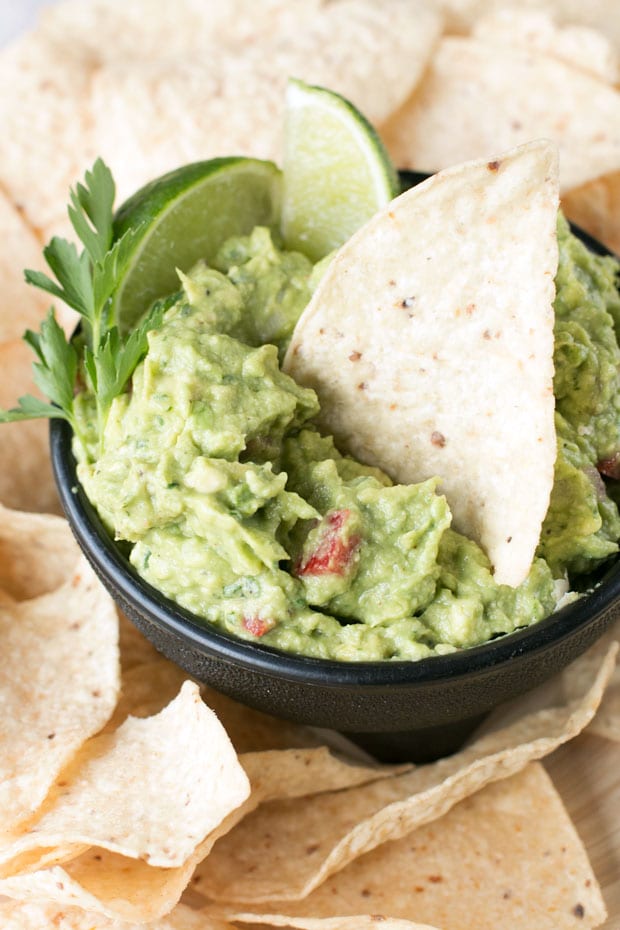 Anyways, this guacamole is going to become a new fan favorite, especially for when the Super Bowl rolls around. SO much better than any of that boring plain ol' guacamole you may have served in the past. Just trust me on this, ok?
Grab those avocados and get to (pretending to) being healthy already!
Pin this Veggie Guacamole recipe for later!