Loaded Nachos are the burn-your-face-off snack you crave when you are in the mood for something spicy. With all your favorite toppings, these nachos are a fun addition to any party or to liven up a plain ol' Saturday afternoon.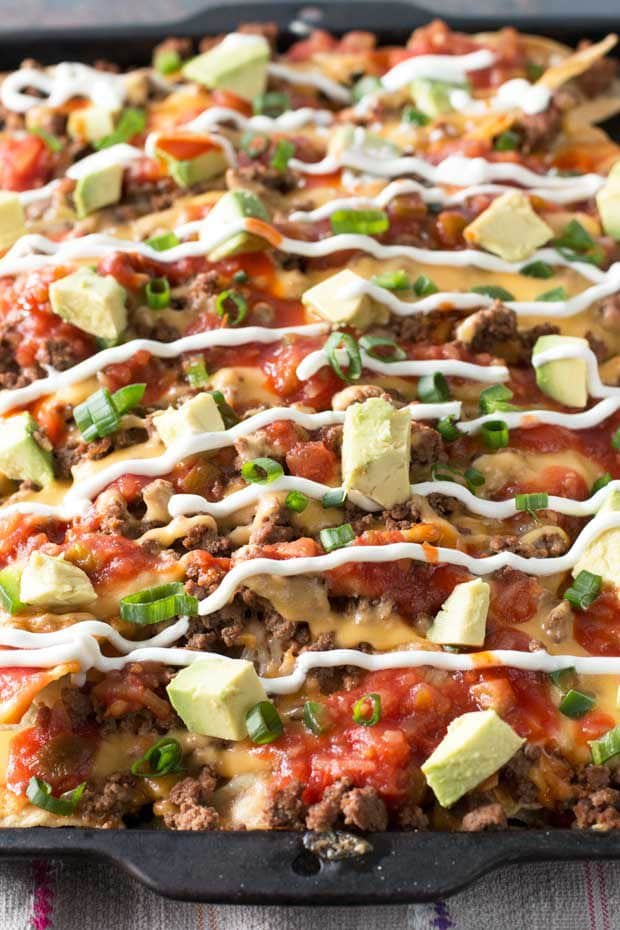 You know when you just want to burn your mouth off, in the best way possible? I get these cravings for spicy food sometimes that just take over everything and I end up putting hot sauce on everything because I can't find the right recipe to satisfy the craving.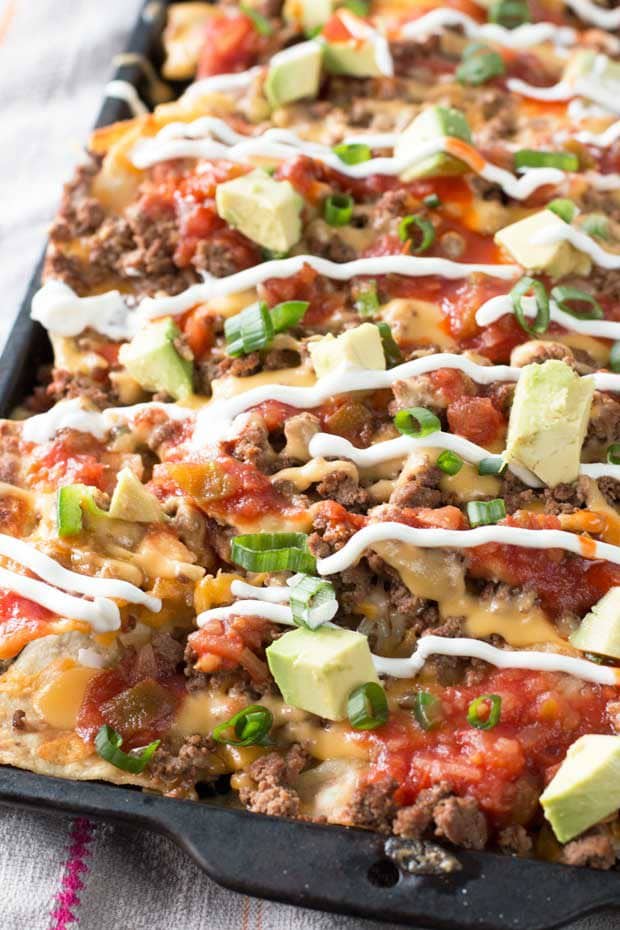 Usually it's Mexican food that I lean towards, but I've taken to adding hot sauce to pulled pork, ramen, and anything else I get my hands on during one of my made cravings.
It's funny because I used to hate spicy food, with a fiery passion (haha, see what I did there?). I think it's because I burned my tongue on some habanero salsa when my parents weren't watching me at a restaurant once. I was about 3 years old but I remember the horrifying experience like it was yesterday.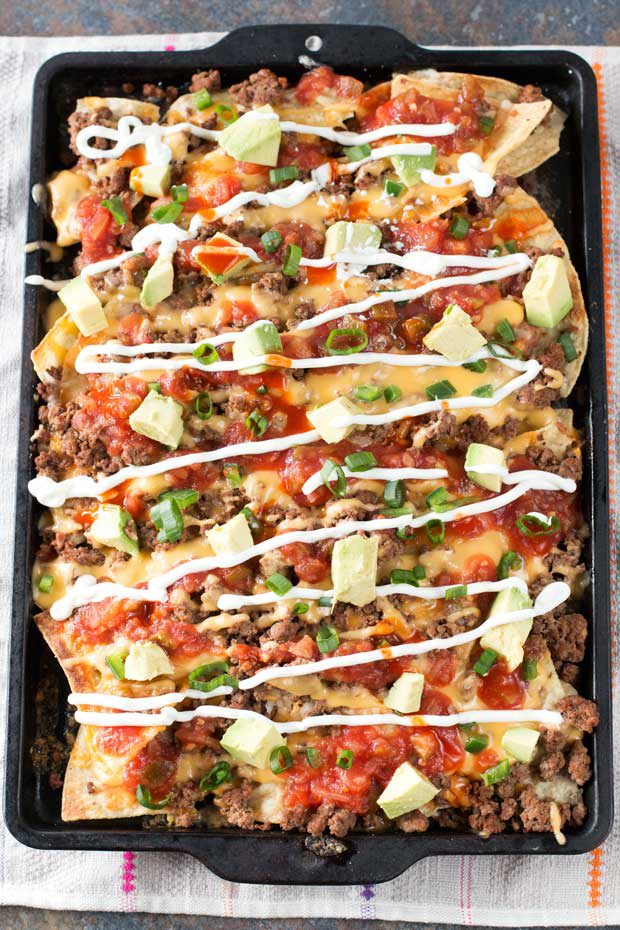 Thankfully I've finally warmed up to the realm of spicy food and my eyes were opened to a whole new world of flavor. These nachos are my ultimate celebration of all my favorite spicy things, including hot and spicy taco meat and all the hot toppings you could ask for.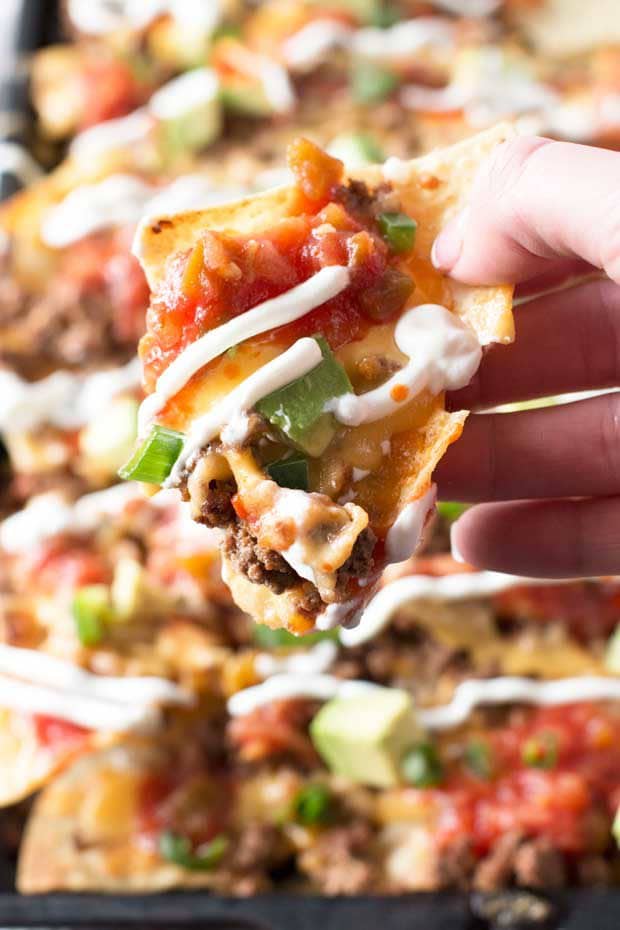 Don't worry; even though this recipe is spicy, it's not the kind of hot that'll burn off your taste buds so you lose all ability to taste. That is just a wee bit too intense for this foodie over here. I want to be able to taste the fire, you know? These nachos are the perfect marriage of spicy, smoky and savory. You'll have a really hard time resisting the urge to finish off the pan in one setting, even if it is just you eating it alone while watching Top Chef and downing margaritas on a Tuesday.
Not like that ever happens in my world or anything…