Please note this post contains affiliate links.
A Cherry Rosé Mimosa is a simple and elegant combination of tart cherry juice, sparkling dry rosé wine, and a touch of simple syrup. The recipe makes the most of the cherry season and it's the ideal accompaniment for your weekend gatherings. It is ALL the brunch goals!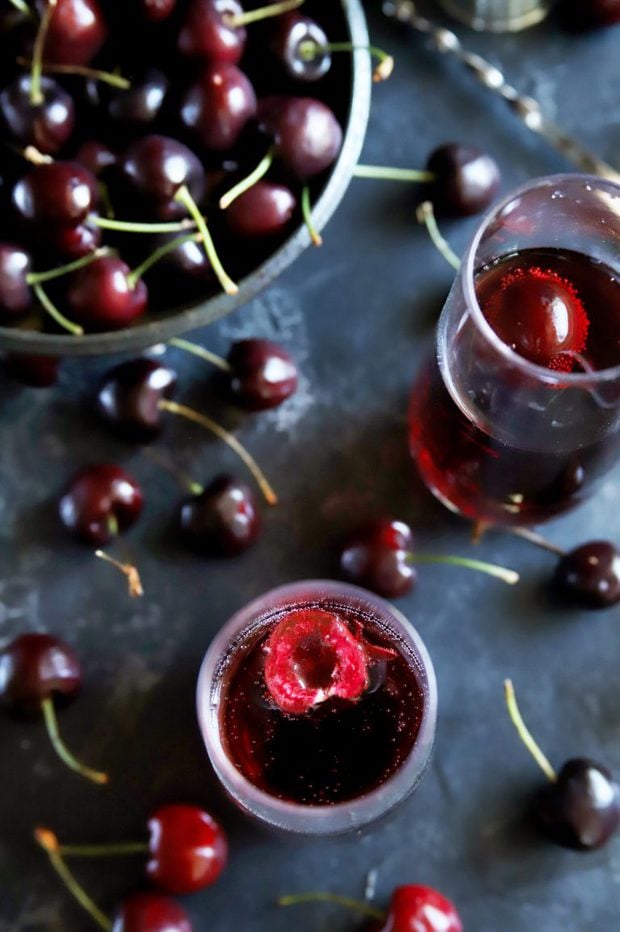 Things that make me happy no matter what mood I'm in = BRUNCH.
No matter what, brunch will always put a smile on my face. I really don't care how basic this sounds, it is true and I shall scream it from the rooftops!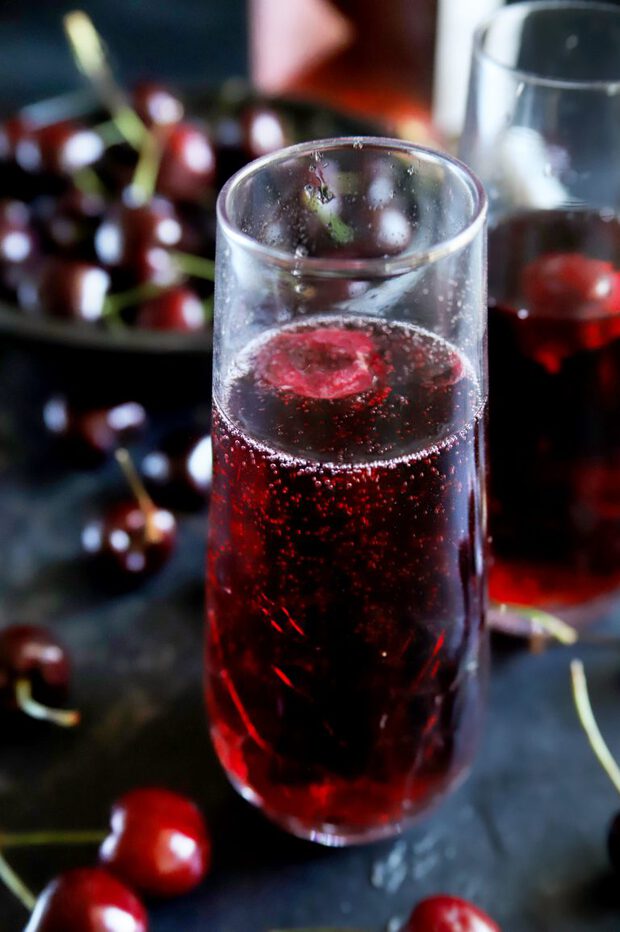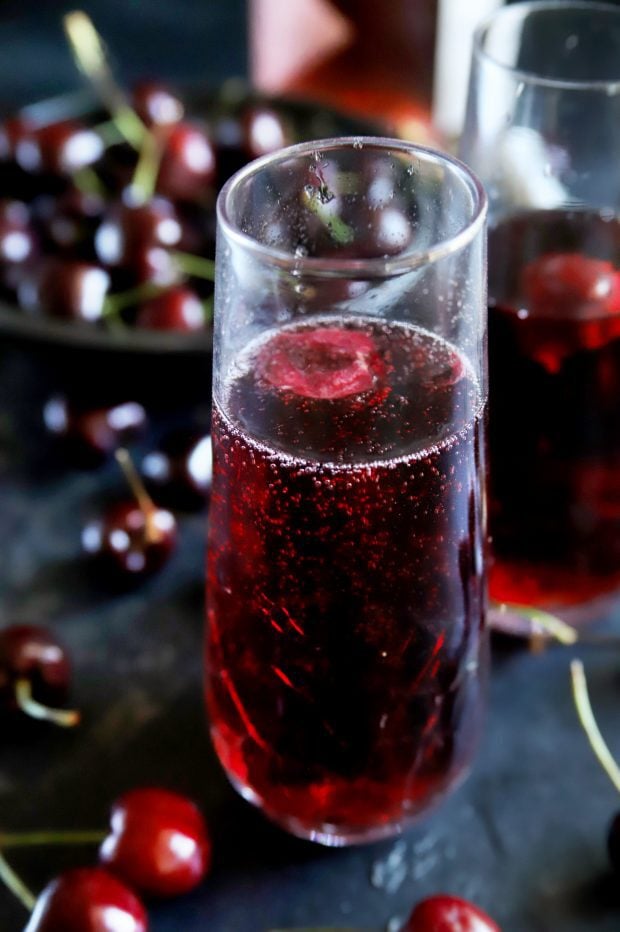 Brunch is all my favorite things wrapped into one. It's one time of day where you can mash up breakfast and lunch, all in one meal, alongside some booze.
I mean, what would brunch even be without bloody mary's or mimosas after all?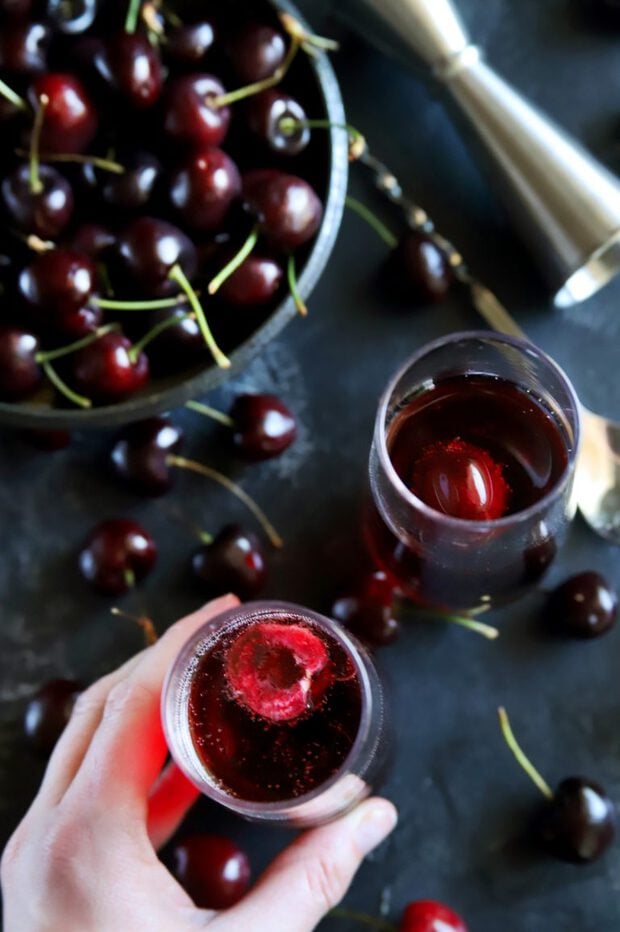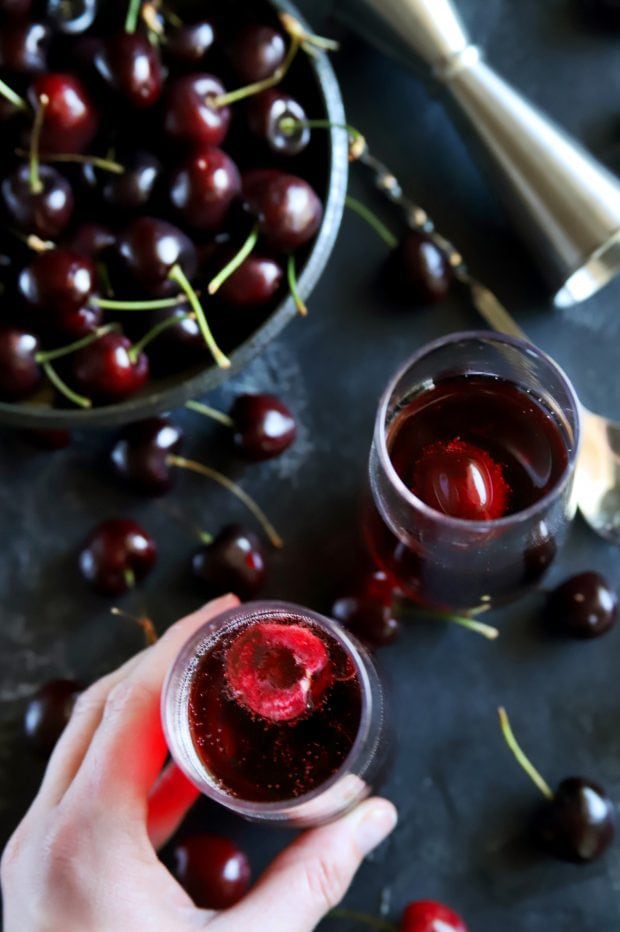 It wouldn't include nearly as many giggles from me, that's for sure.
And where's the fun in that?
This mimosa is all you need to meet your summer brunching goals. I've been SUPER into cherries lately – as a snack, a dessert, and especially in cocktails. The only thing was, I needed a way to pair it with my brunch.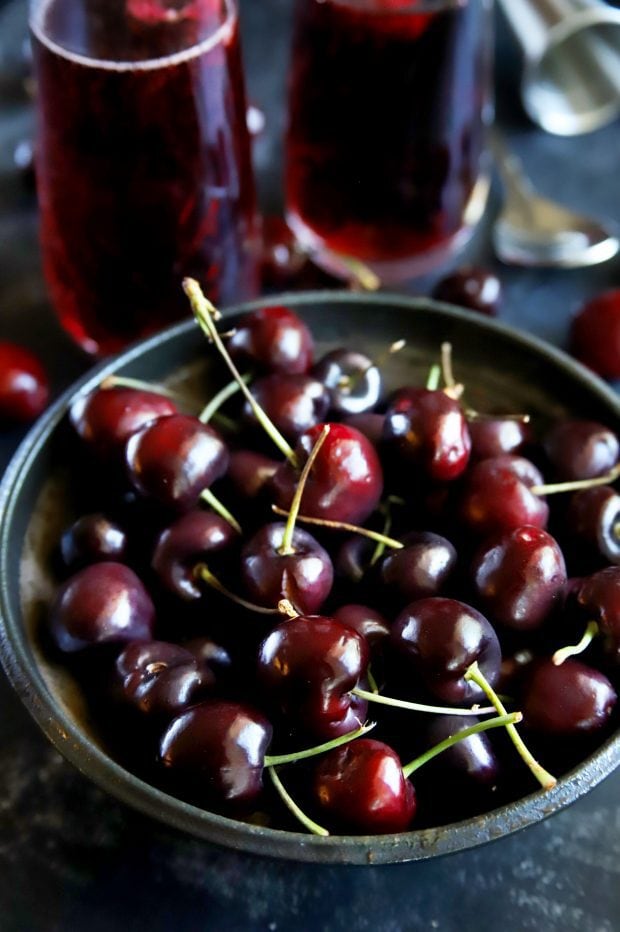 Therefore I threw some tart cherry juice, dry sparkling rosé wine, and a touch of sweetness. BOOM. Summer mimosa perfection.
It's honestly such an easy recipe! All you have to do is stir everything together in a glass. That's. IT.
It goes with pretty much anything and the dry wine with the tart cherry juice will wake up those taste buds in the best way possible.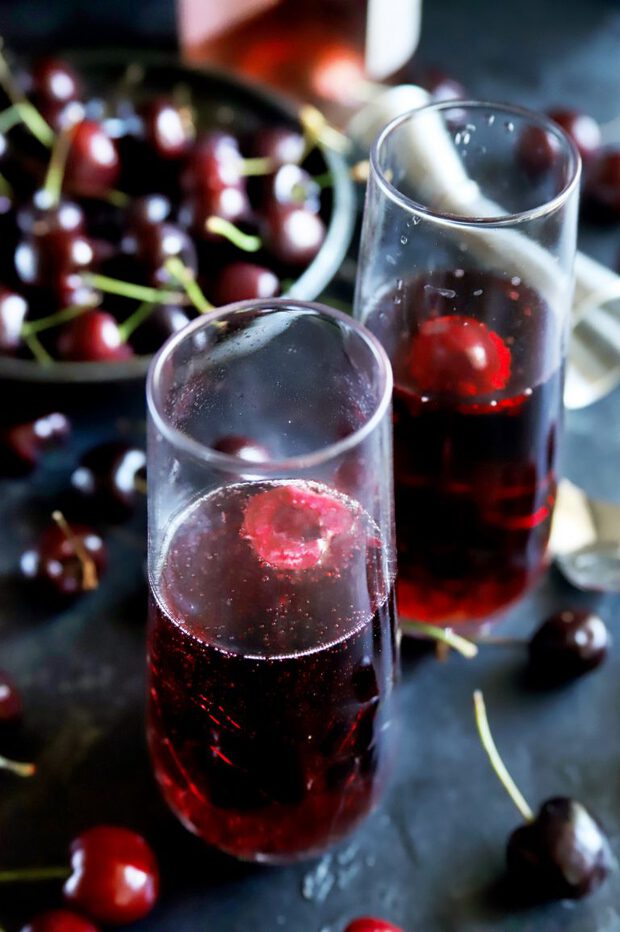 This Recipe's Must-Haves
To get the perfectly halved cherries, you'll need a paring knife. I like to remove the pits by hand for my cocktails – you don't need to do this with that many for garnish! Cherry pitting tools don't keep the perfect shape of the cherry as well.
I am a big fan of stemless champagne flutes, because they are just so elegant! All you need is a bar spoon to stir it all up.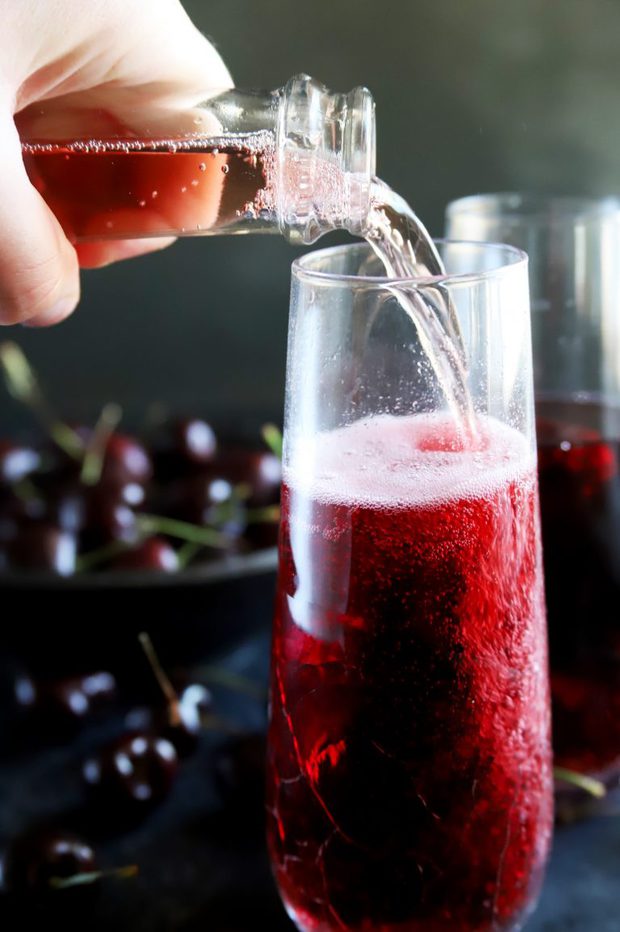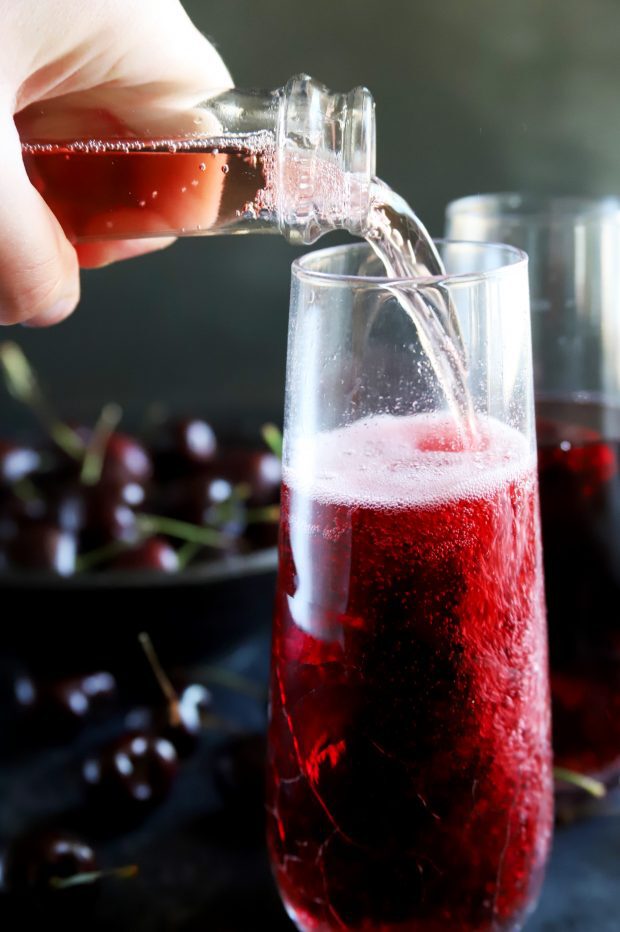 Make This Cocktail All In One Glass
All you have to do to make this cocktail is to pop it all in a glass and stir to combine.
The tart cherry juice plays off the dry rosé sparkling wine and with a touch of simple syrup, you get just the right amount of sweetness.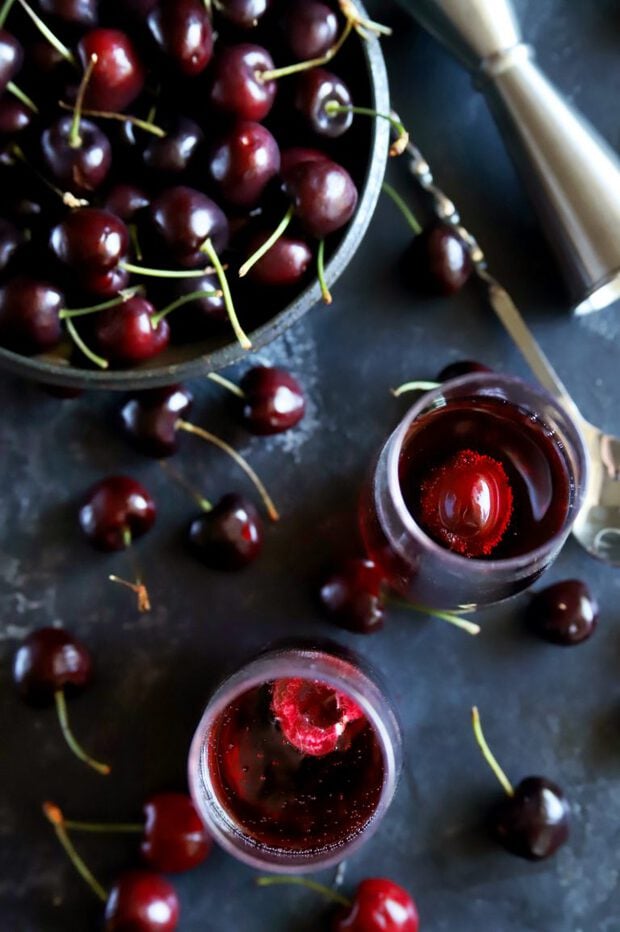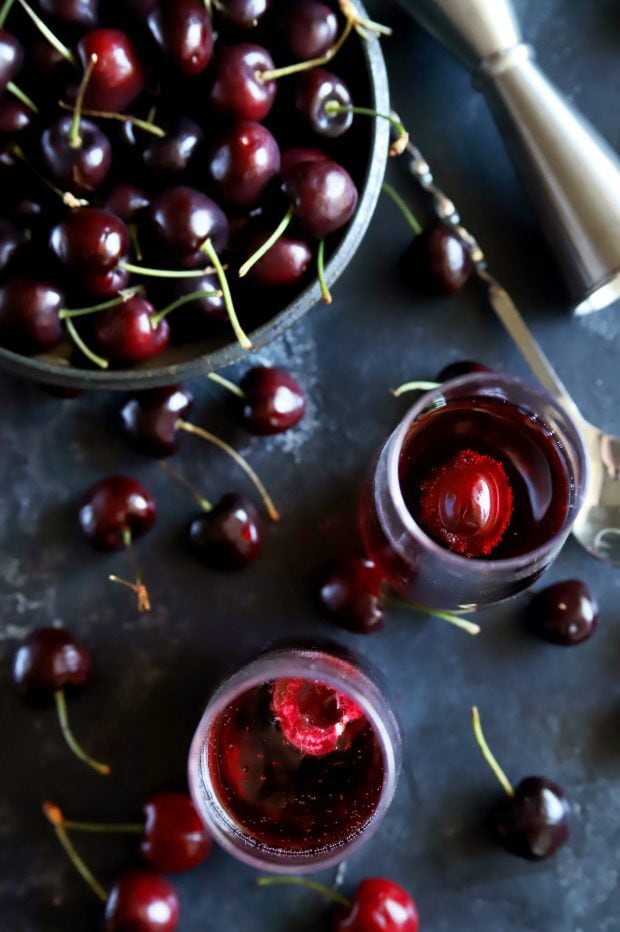 Do I Have To Use Sparkling Rosé Wine?
If you don't have sparkling brut rosé handy (or you can't find an affordable option at your local liquor store), you can change things up. My first substitution recommendation would be to use a classic brut champagne. This will go well with the ingredients in the recipe and you don't have to change any measurements.
If you prefer something sweeter, you can use prosecco instead. However, if you use prosecco, I recommend skipping the simple syrup and tasting the cocktail with just the cherry juice. If you need more sweetness you can add it later!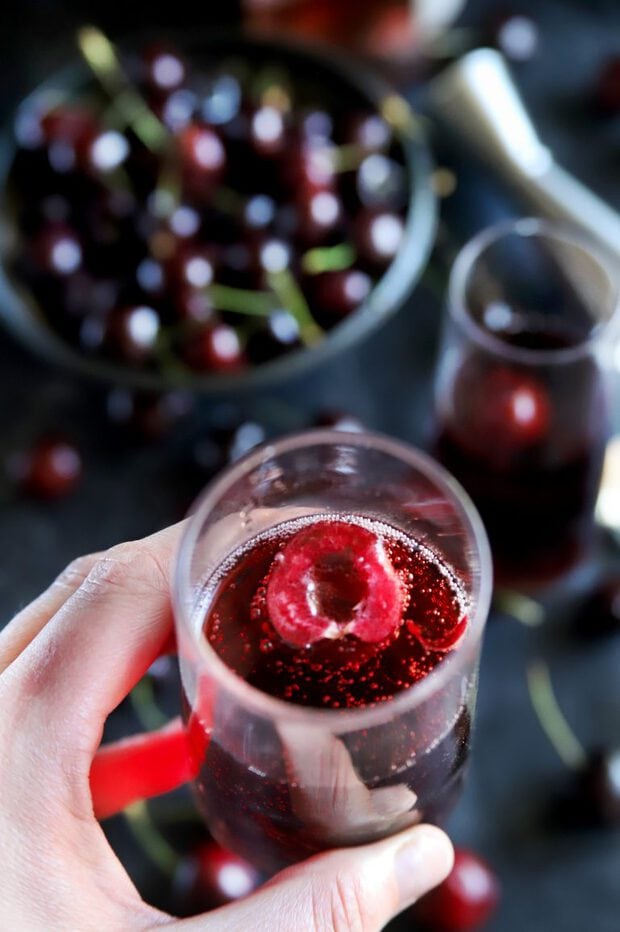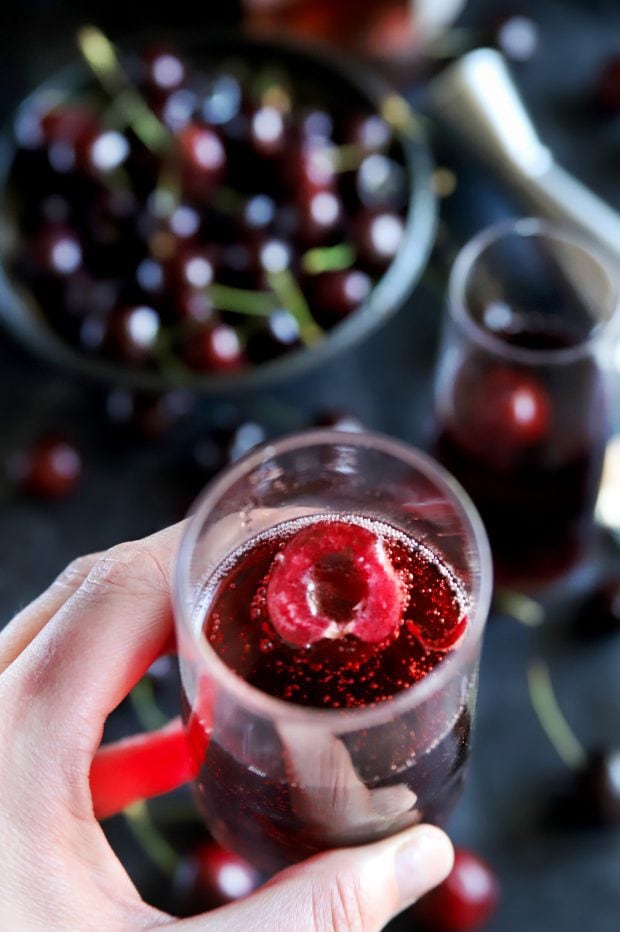 What If I Think The Cocktail Is Too Tart? Too Sweet? Not Enough Wine?
Now I know that everyone's taste buds are different, and everyone likes their mimosas a little bit different for brunching. I am personally one who likes my mimosas more boozy, so you'll see that reflected here. To me, this is the ideal balance of sweet, tart, and alcohol.
If the cocktail is too tart for your tastebuds, add simple syrup about 1/4 oz at a time until you have the sweetness level you desire.
Alternatively, if the cocktail is too sweet when you taste it, add tart cherry juice about 1/4 oz at a time until you have the tartness level you desire.
Finally, for those of you who want your mimosa even more boozy, add more sparkling rosé wine about 1 oz at a time until it's as boozy as you like it!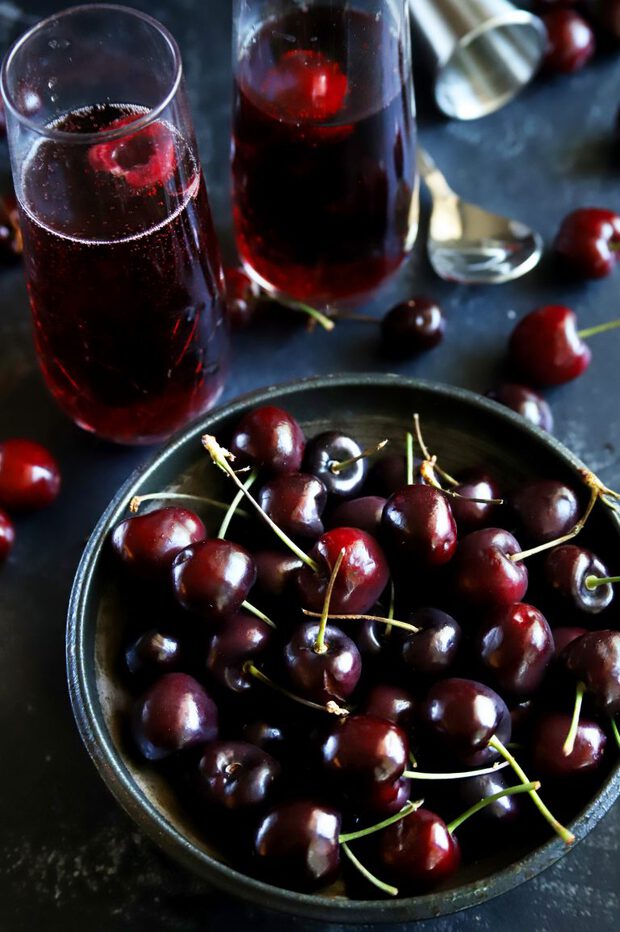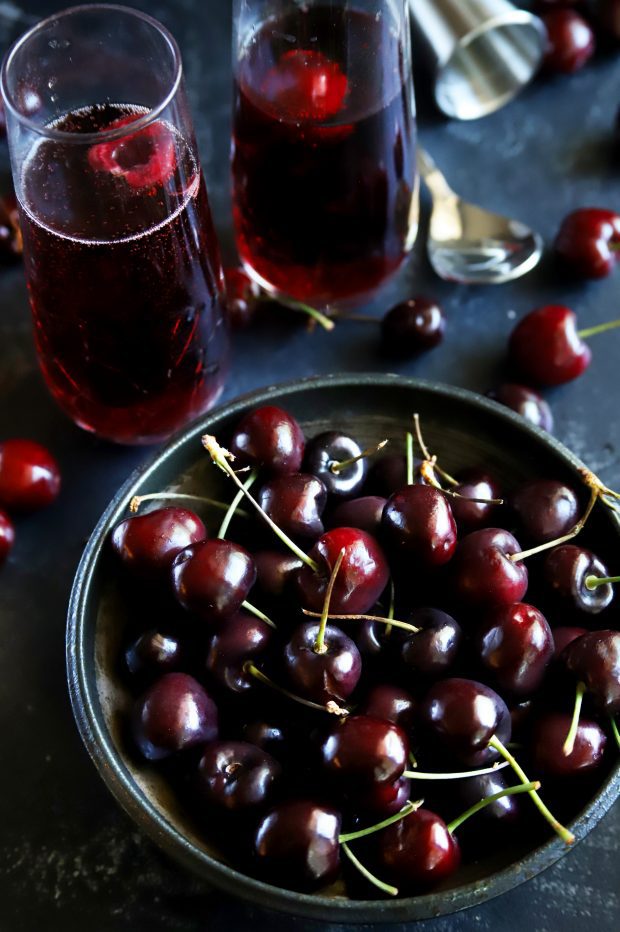 The only question is, what brunch recipes would you pair this with? Personally I recommend this BLAT Eggs Benedict, Smoked Salmon Avocado Cream Cheese Bagels, Mimosa Pancake Stacks, and/or Mexican Chocolate Filled Doughnuts!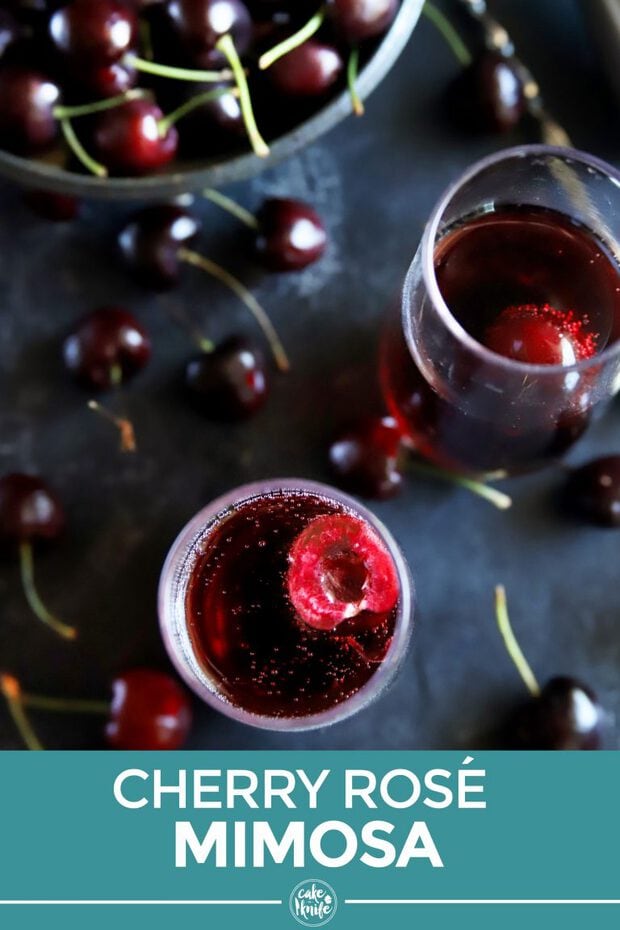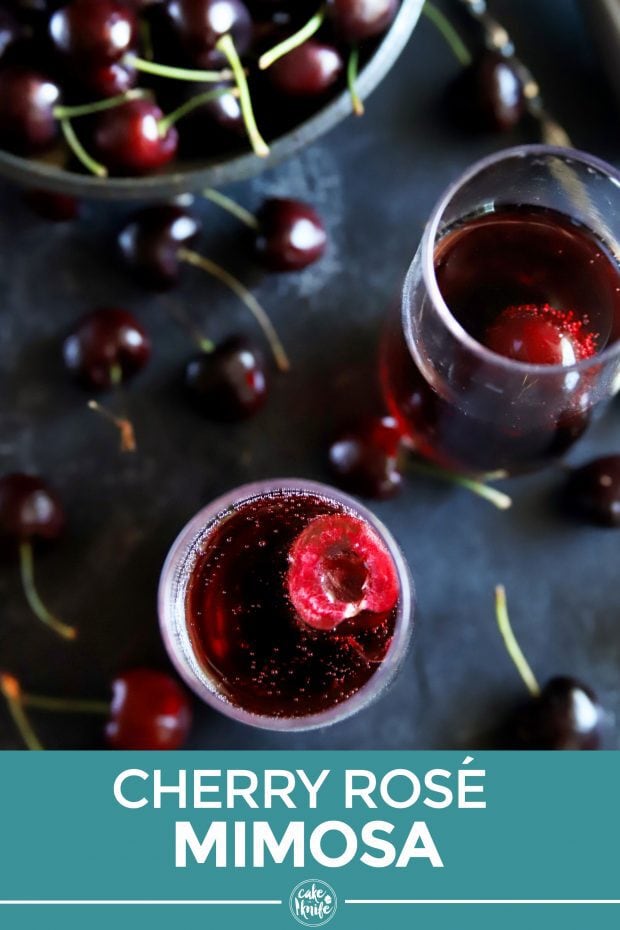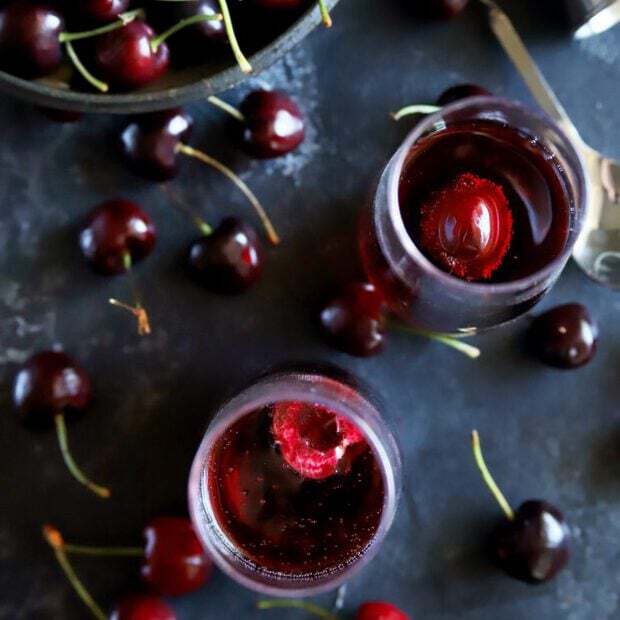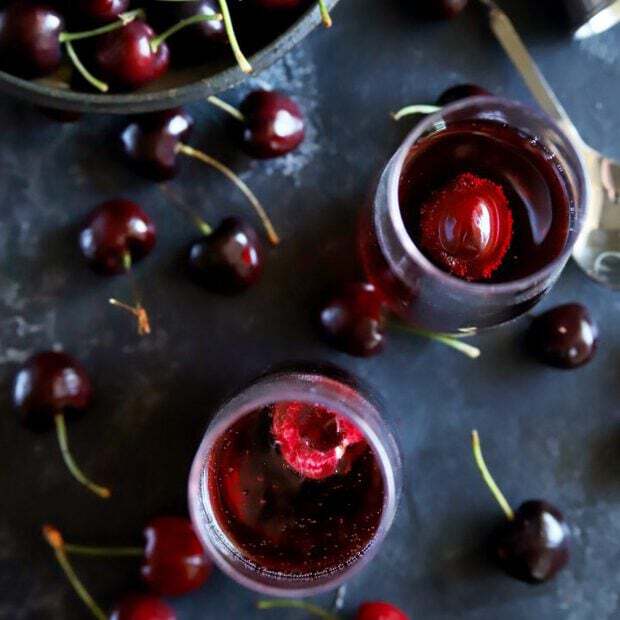 Cherry Rosé Mimosa
Make the most of cherry season with tart cherry juice, sparkling rose wine, and a touch of simple syrup!
Ingredients
3 oz tart cherry juice, chilled
1 oz simple syrup, chilled
10 oz sparkling brut rose, chilled
Garnish: fresh cherries
Instructions
Divide cherry juice and simple syrup between two champagne flutes evenly.
Stir to combine.
Top off with equal amounts of chilled sparkling brut rose wine.
Garnish with fresh cherries.
Serve.
Recommended Products
As an Amazon Associate and member of other affiliate programs, I earn from qualifying purchases.