Please note this post contains affiliate links.
Homemade Brandy Cherries are the perfect garnish for your favorite cocktails! Plump, tart cherries are soaked in tart cherry juice, brandy and spiced rum to give you a homemade version of those fancy cherries you love. They also make a fantastic gift for your cocktail-lovin' friends!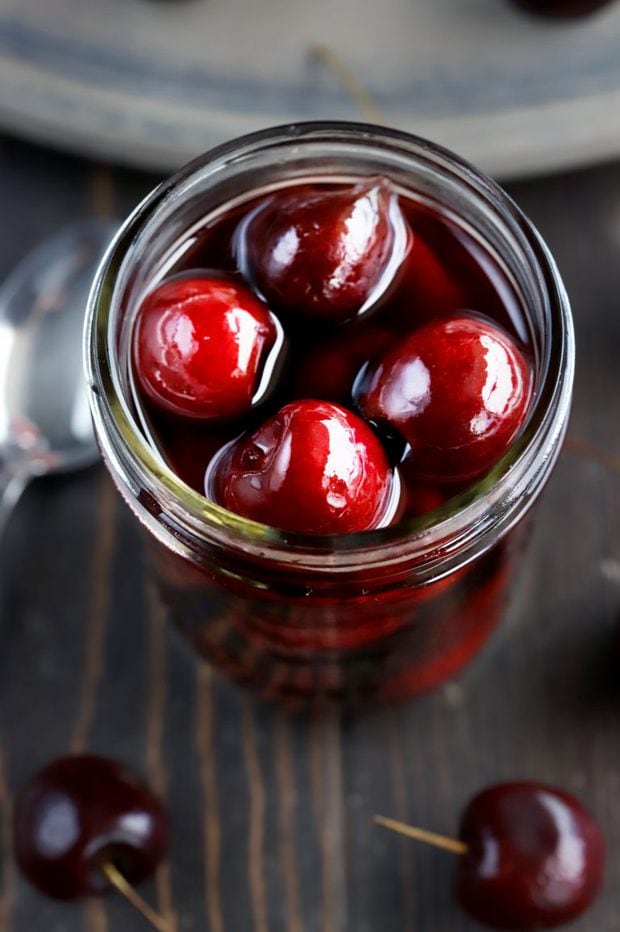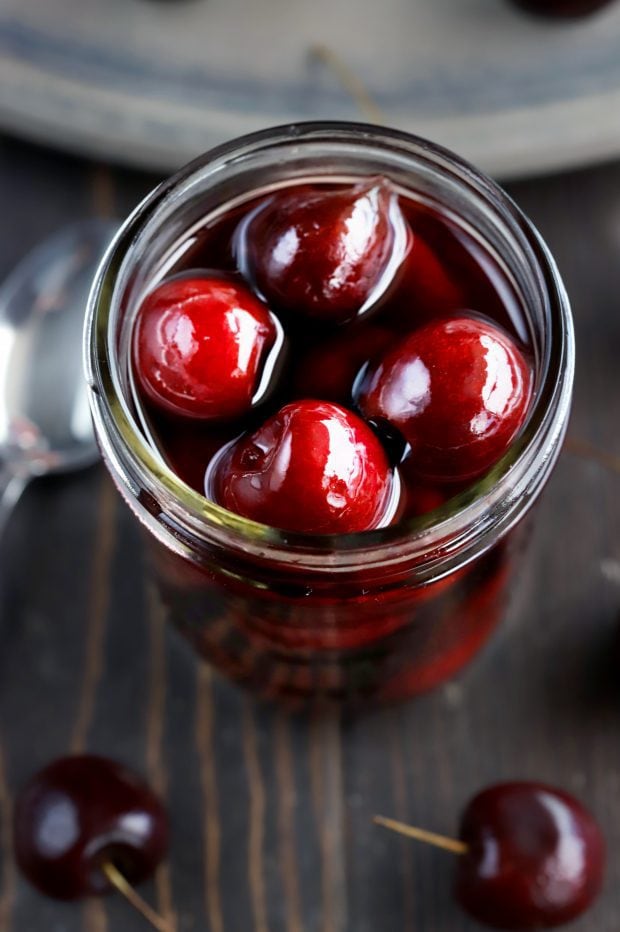 Please note that some of the links below are affiliate links. If you make a purchase through one of these links, I will receive a small commission.
Do you love cocktail cherries?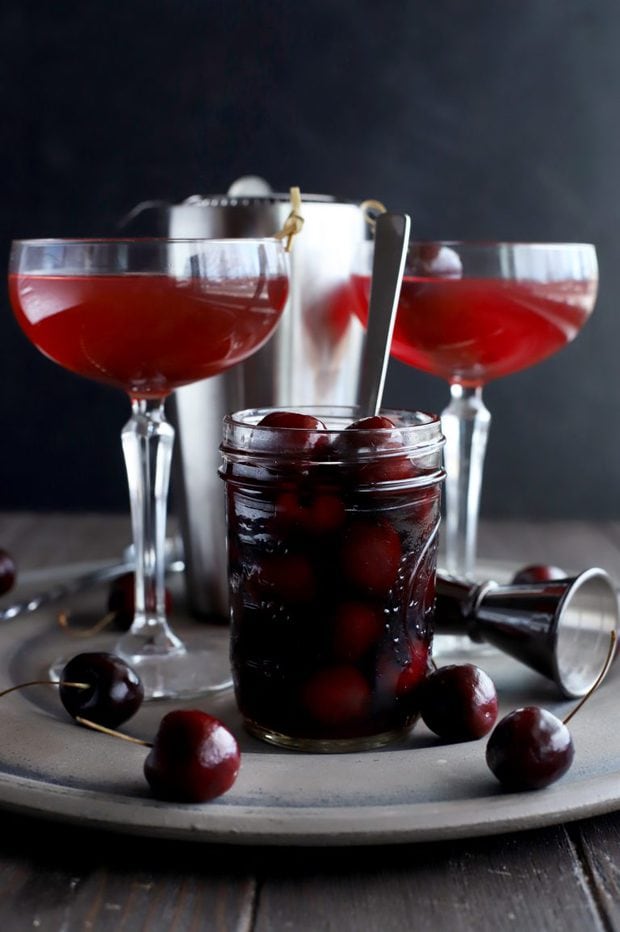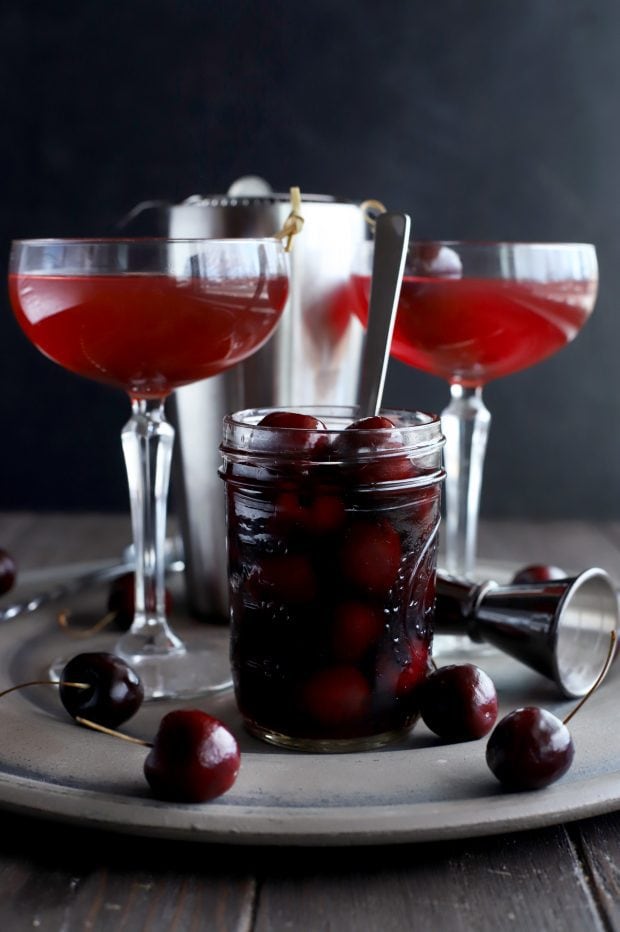 If you are a fan of the classic Manhattan cocktail, I am sure that you are. Just like me 😉
I love a great cocktail cherry as a garnish for a cocktail. I'm not talking about those bright red maraschino cherries.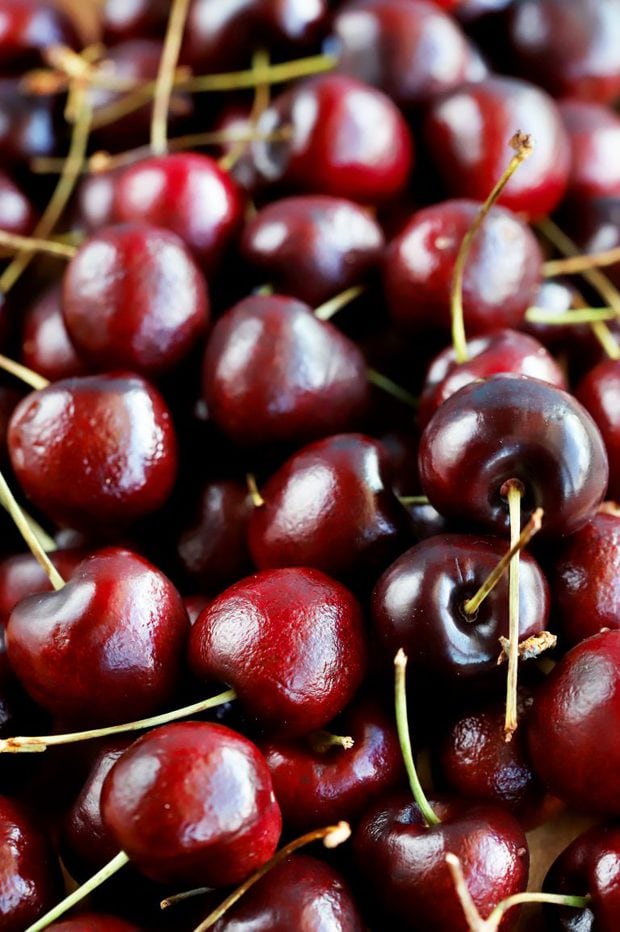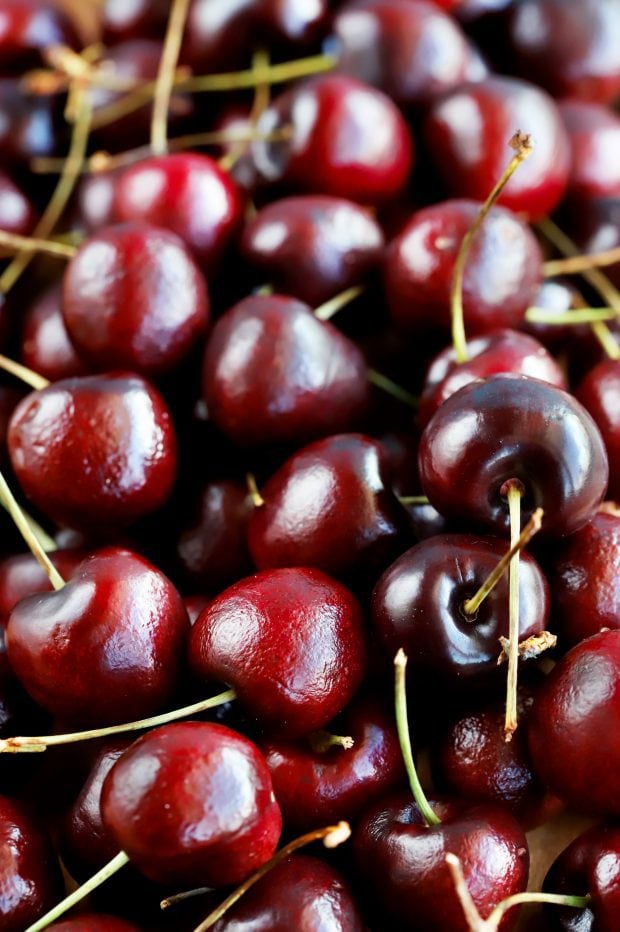 I am thinking about those cherries that are slightly sweet, slightly tart, and with just the right kick of booze to pair perfectly with whatever you are sipping on.
If you have a favorite cocktail bar, I'm sure you've had these cherries a million times. Perhaps you've even tracked them down in your favorite local liquor store.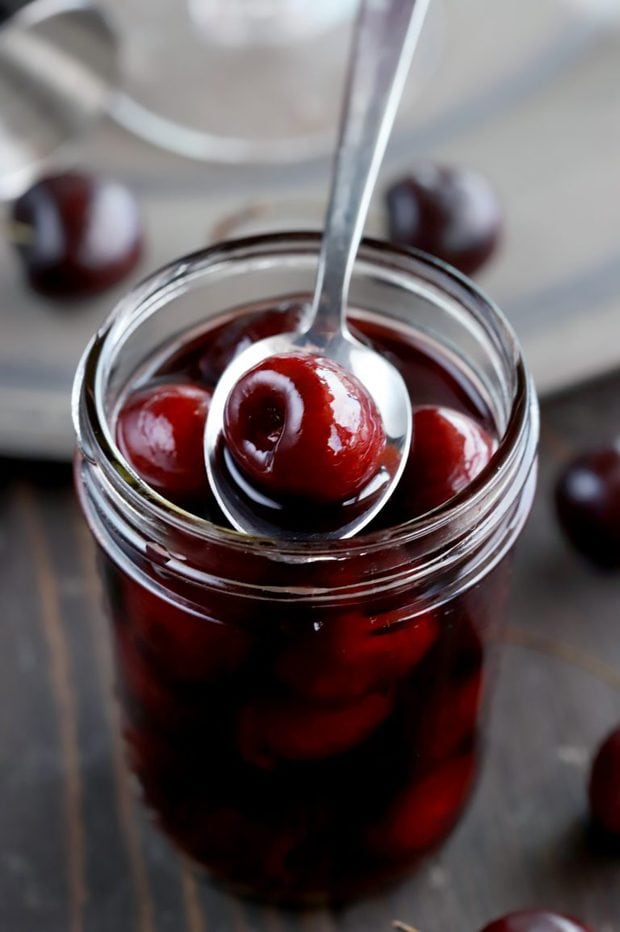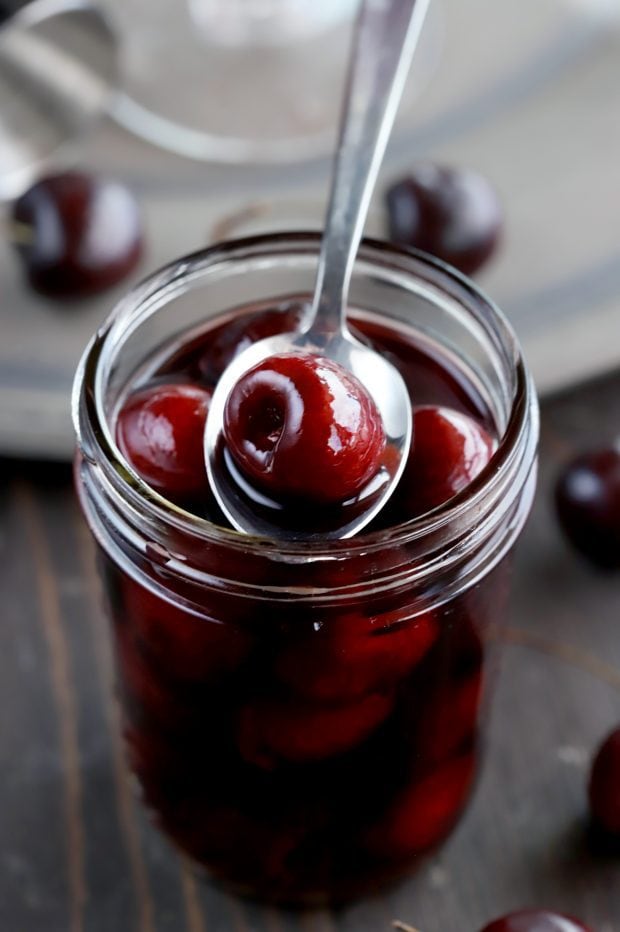 However, when you do the latter, I'm sure you've noticed that price tag is pretty darn high, am I right?
That's why I've taken to making my own cocktail cherries at home for my favorite cocktails.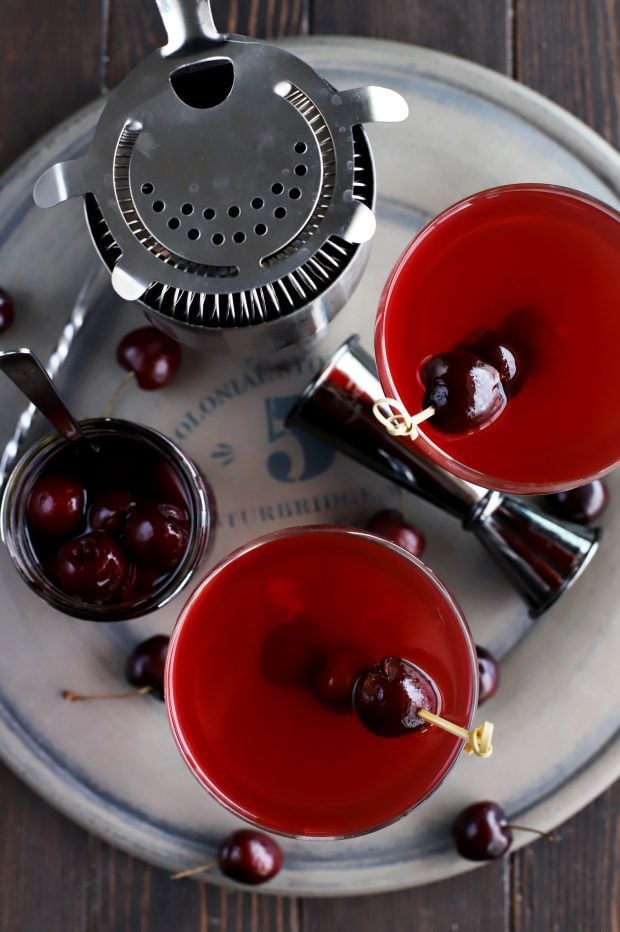 Homemade brandy cherries are soaked in combination of a sweet and tart cherry spiced syrup, along with brandy and spiced rum. They are ready after being stored in the refrigerator overnight, and they take little to no effort to pull together.
In otherwise, they are the next recipe you need to make.
I love having them on hand at all times now, especially because the Man LOVES Manhattans for cocktail hour.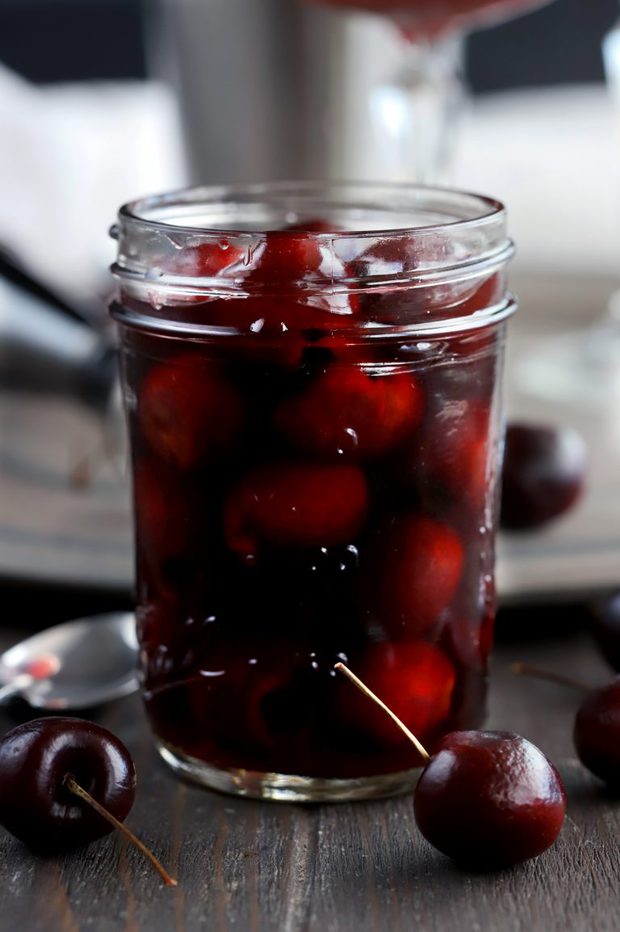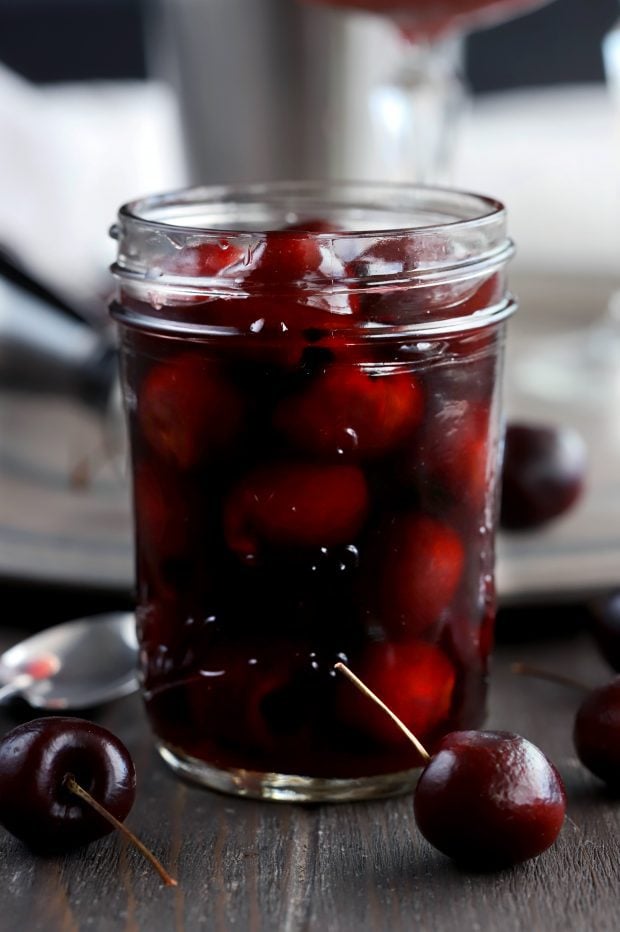 However, these cherries also make an awesome gift! You can store them in the normal sized mason jars, or you can pack them up as little gifts in smaller mason jars for family and friends.
You'll find yourself using these cherries as a garnish for every cocktail possible, and you won't be disappointed! Therefore, it's just another little way to make your home bar that much more special for you to enjoy 🙂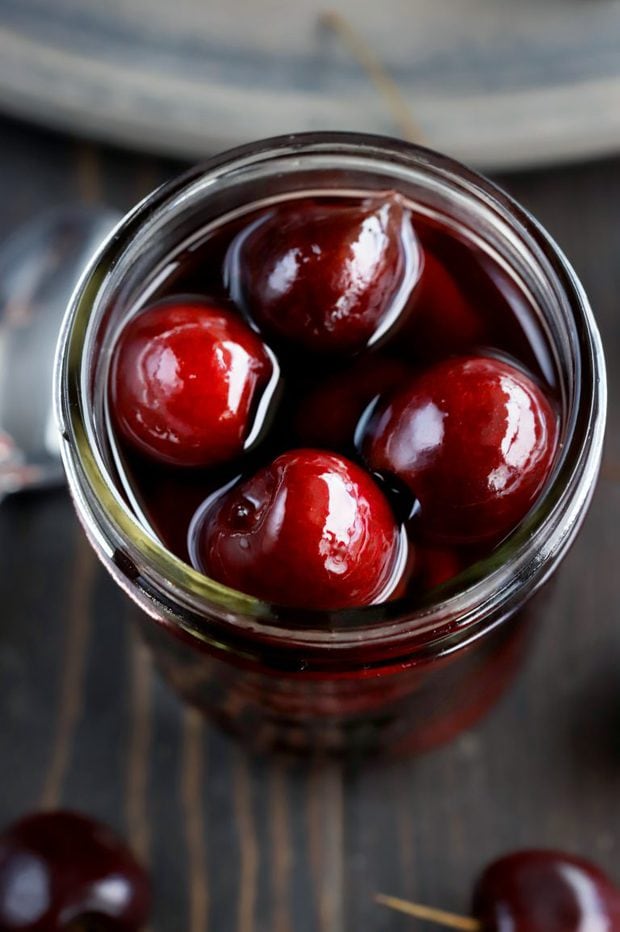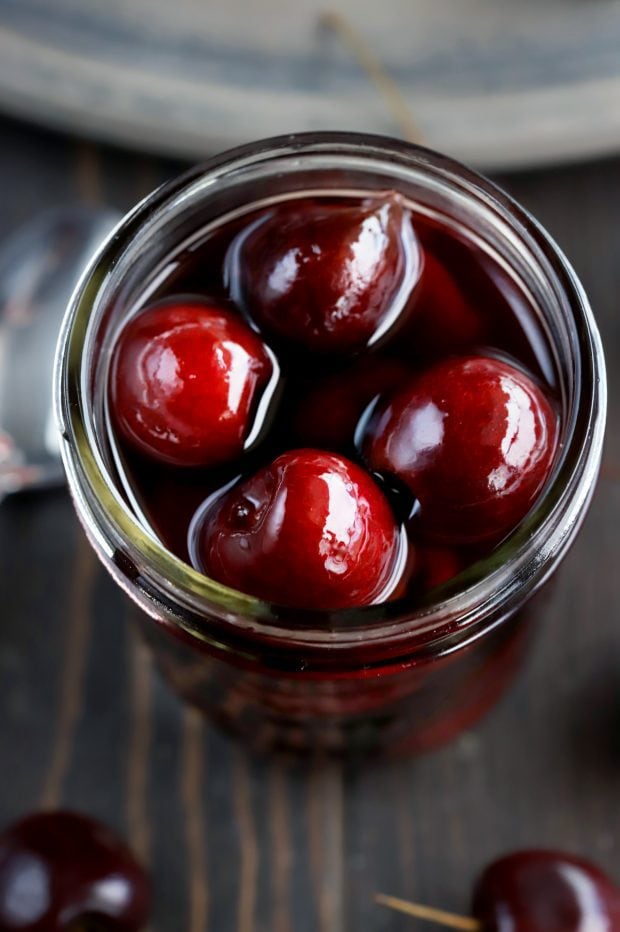 Do you need some ideas for cocktails to use these cherries with? Here are some of my personal favorites:
So what cocktail would you first garnish with these homemade brandy cherries? For instance, that answer for me will always be a Manhattan. It's just timeless, you know?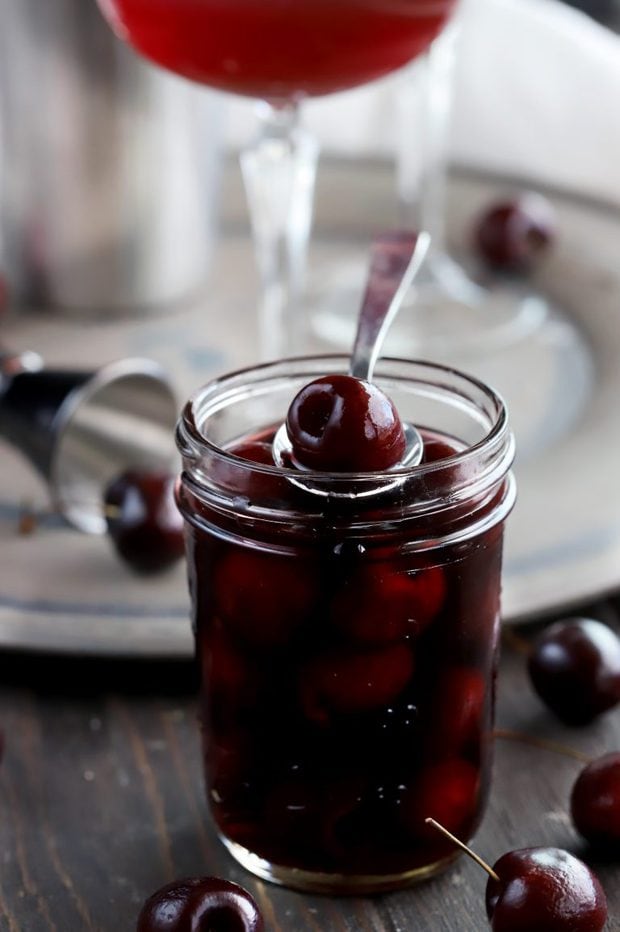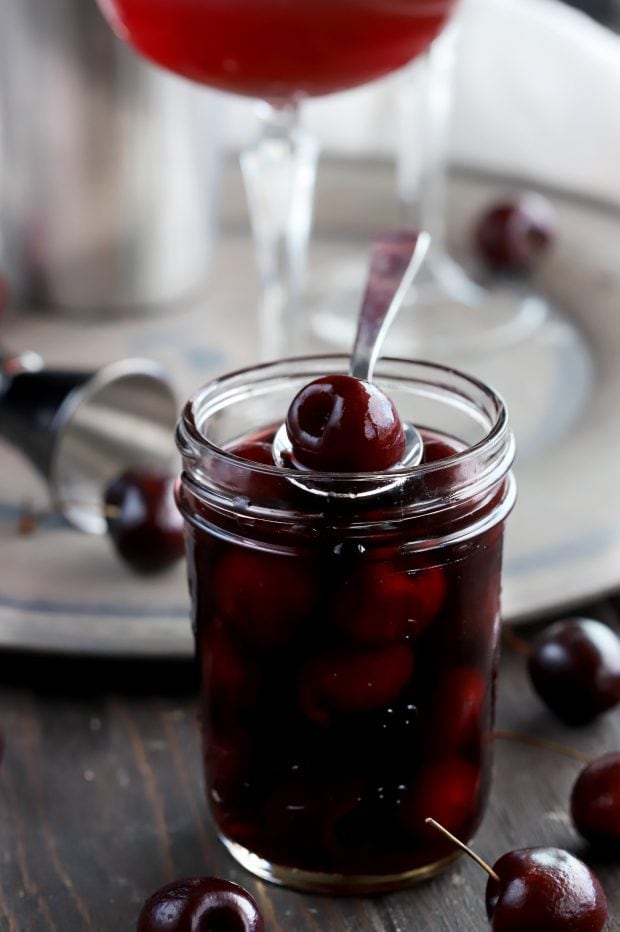 This Recipe's Must-Haves
To store my cherries, I like to use the standard Ball Glass Mason Jars! They are super handy to have for so many things, so I feel like the set of 12 is best to get. You can also find them in packs of 6!
When you make the syrup for the cherries, before you add the booze, you need this OXO Good Grips Wooden Corner Spoon & Scraper
and this All-Clad SS Copper Core 5-Ply Bonded Dishwasher Safe Saucepan with Lid
to bring it all together. These two are tools I always use!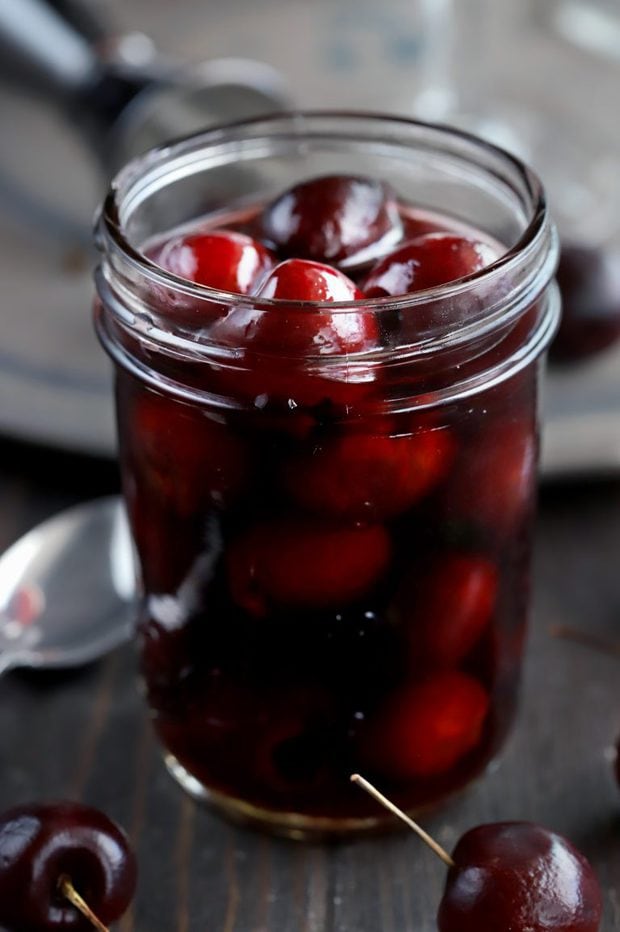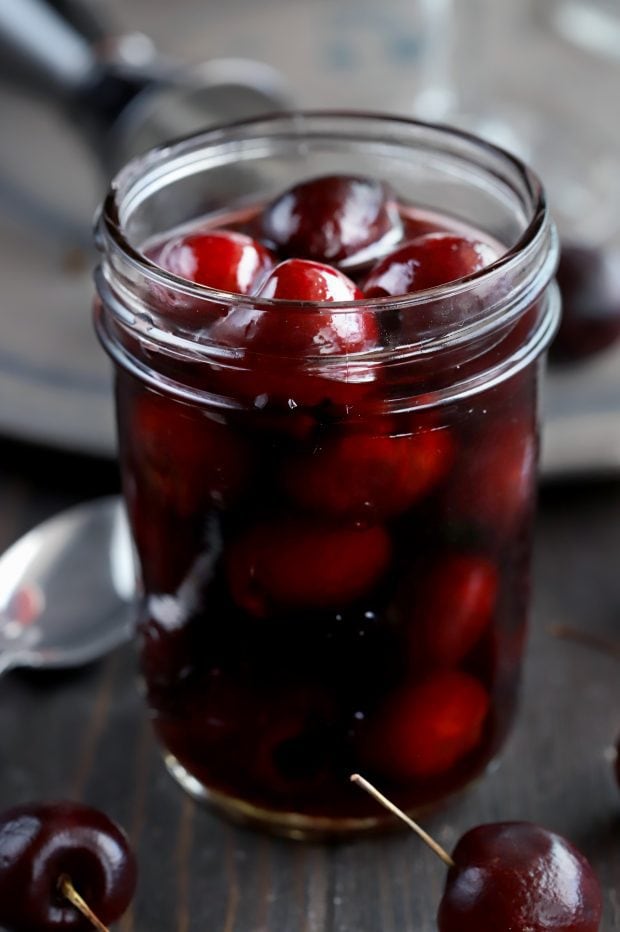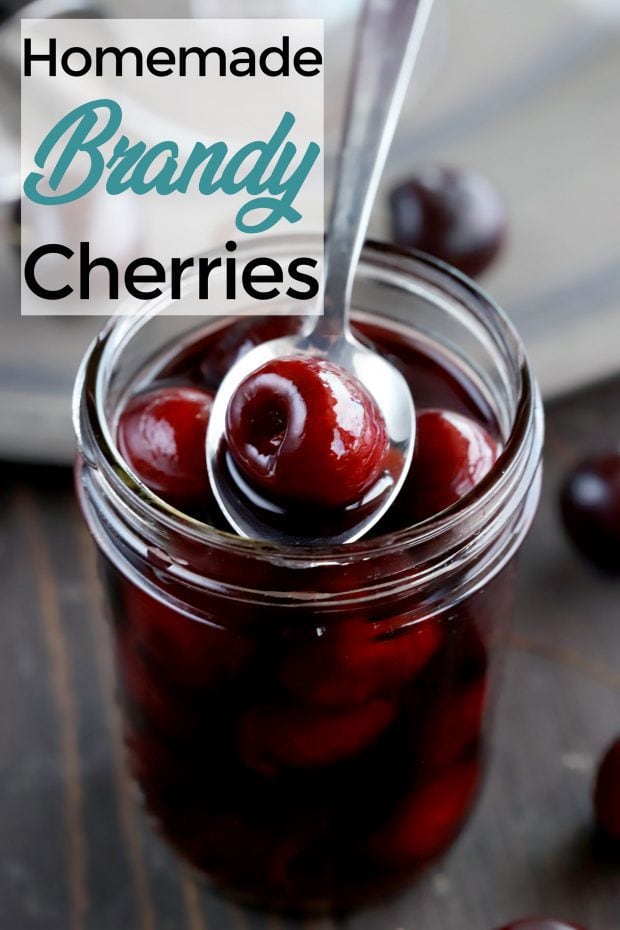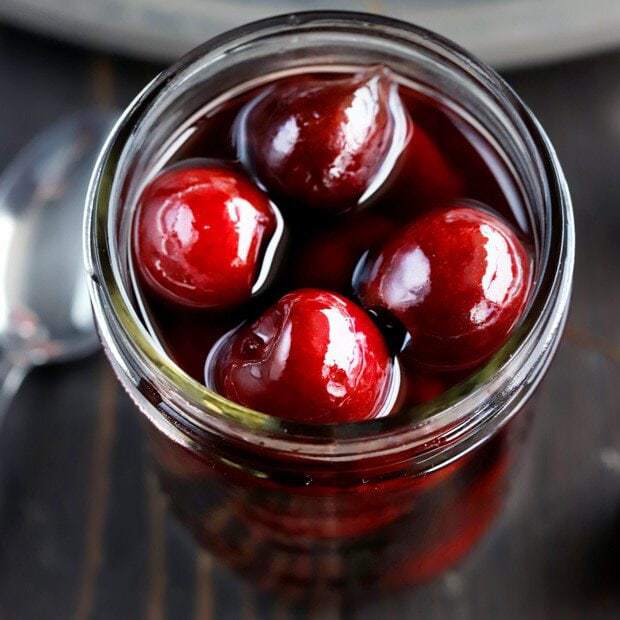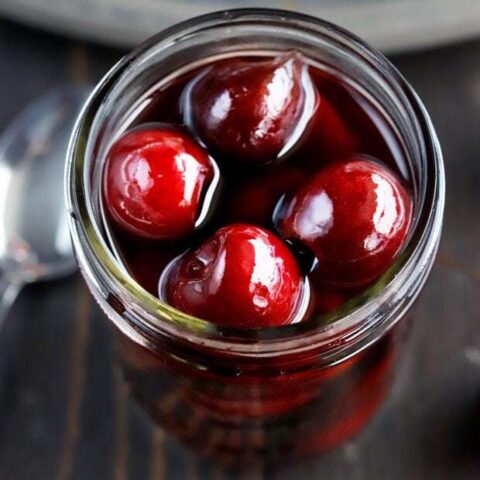 Homemade Brandy Cherries
Yield:
Makes about 3 cups
Total Time:
8 hours
15 minutes
Cherries soaked in a combination of brandy and spiced rum are the ideal garnish for your favorite cocktails!
Ingredients
1/2 cup turbinado sugar
1/2 cup tart cherry juice
1 stick cinnamon
1/4 tsp freshly ground nutmeg
Pinch of salt
1/2 cup brandy
1/2 cup aged spiced rum
1 lb cherries, stemmed and pitted
Instructions
Add sugar, cherry juice, cinnamon, nutmeg and salt to a medium saucepan. Bring to a low simmer over medium heat. Simmer until the sugar has completely dissolved, stirring frequently.
Remove from heat and stir in brandy and rum until combined.
Stir in cherries until coated.
Store in clean mason jars, cooling to room temperature before placing in the refrigerator. Refrigerate overnight before serving.
Recommended Products
As an Amazon Associate and member of other affiliate programs, I earn from qualifying purchases.