Please note this post contains affiliate links.
Boozy Baileys Hot Chocolate is creamy and rich, making it a delightful cup to cozy up to on a cold winter night. Topped with a dollop of fresh whipped cream, it's an easy warm cocktail to indulge in. Makes 2.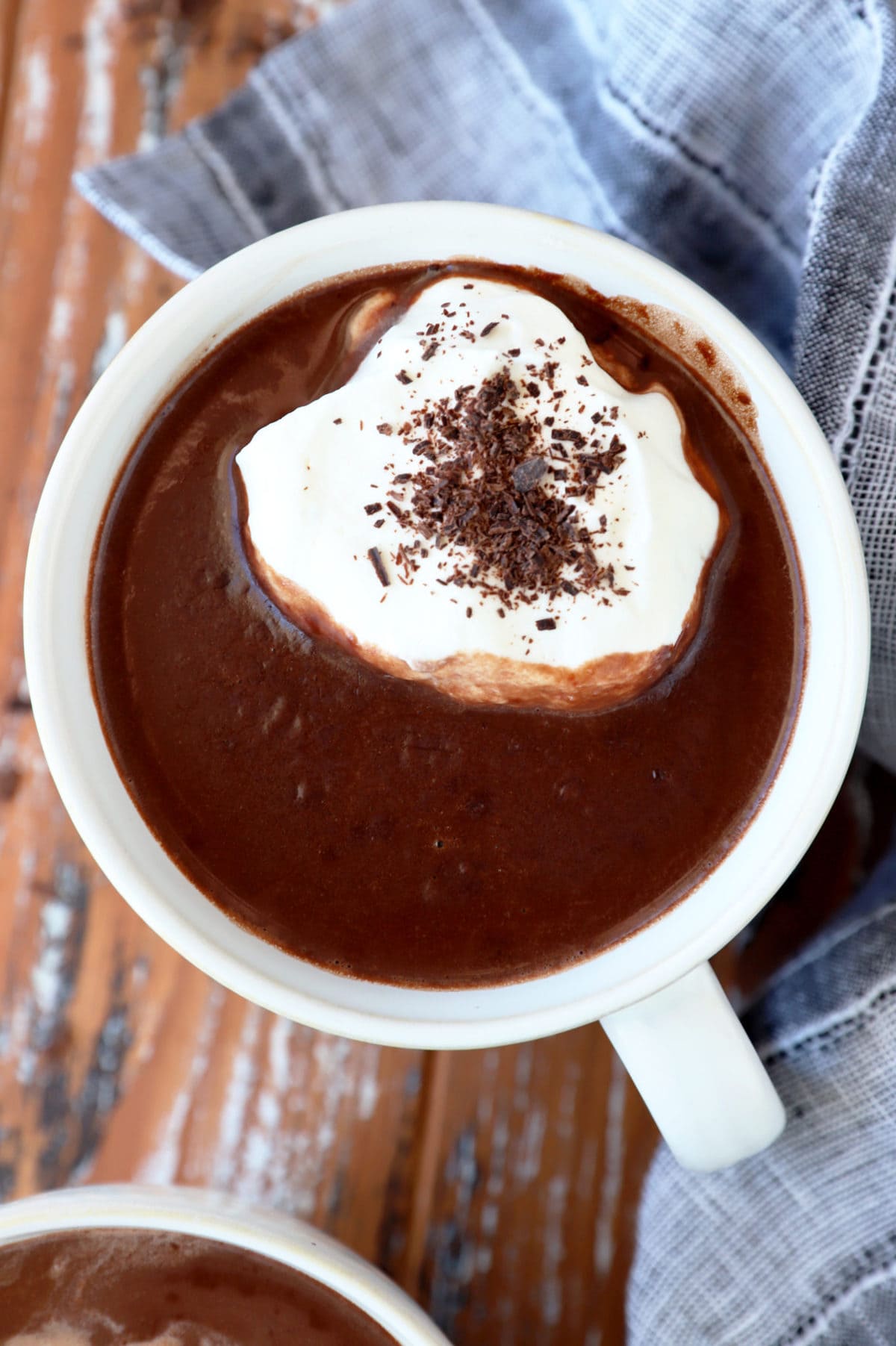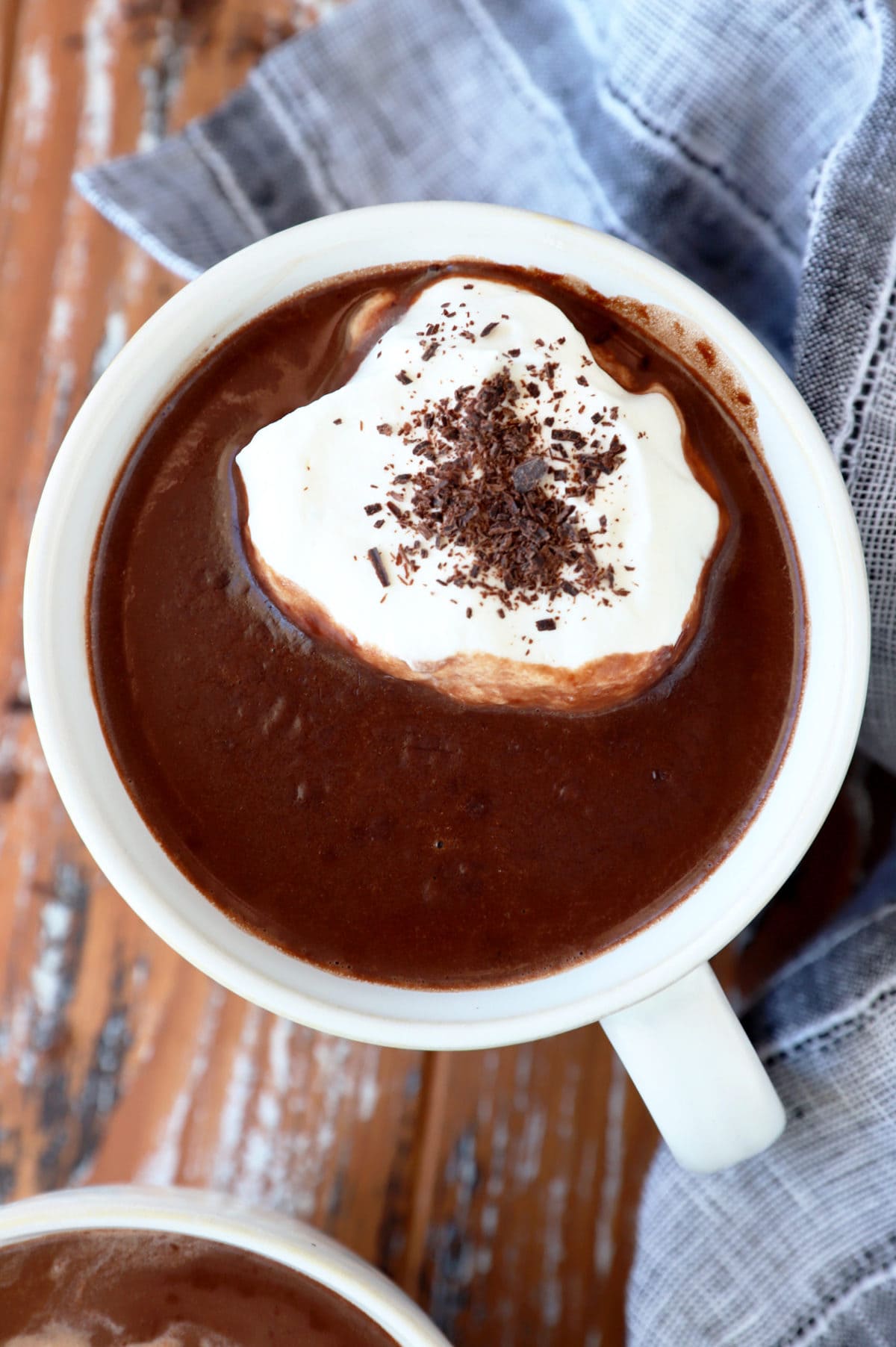 I love hot chocolate.
It's one of those warm mugs that I can never resist… but I am so NOT into the packet stuff.
I mean, there are some good ones out there, I will grant you that.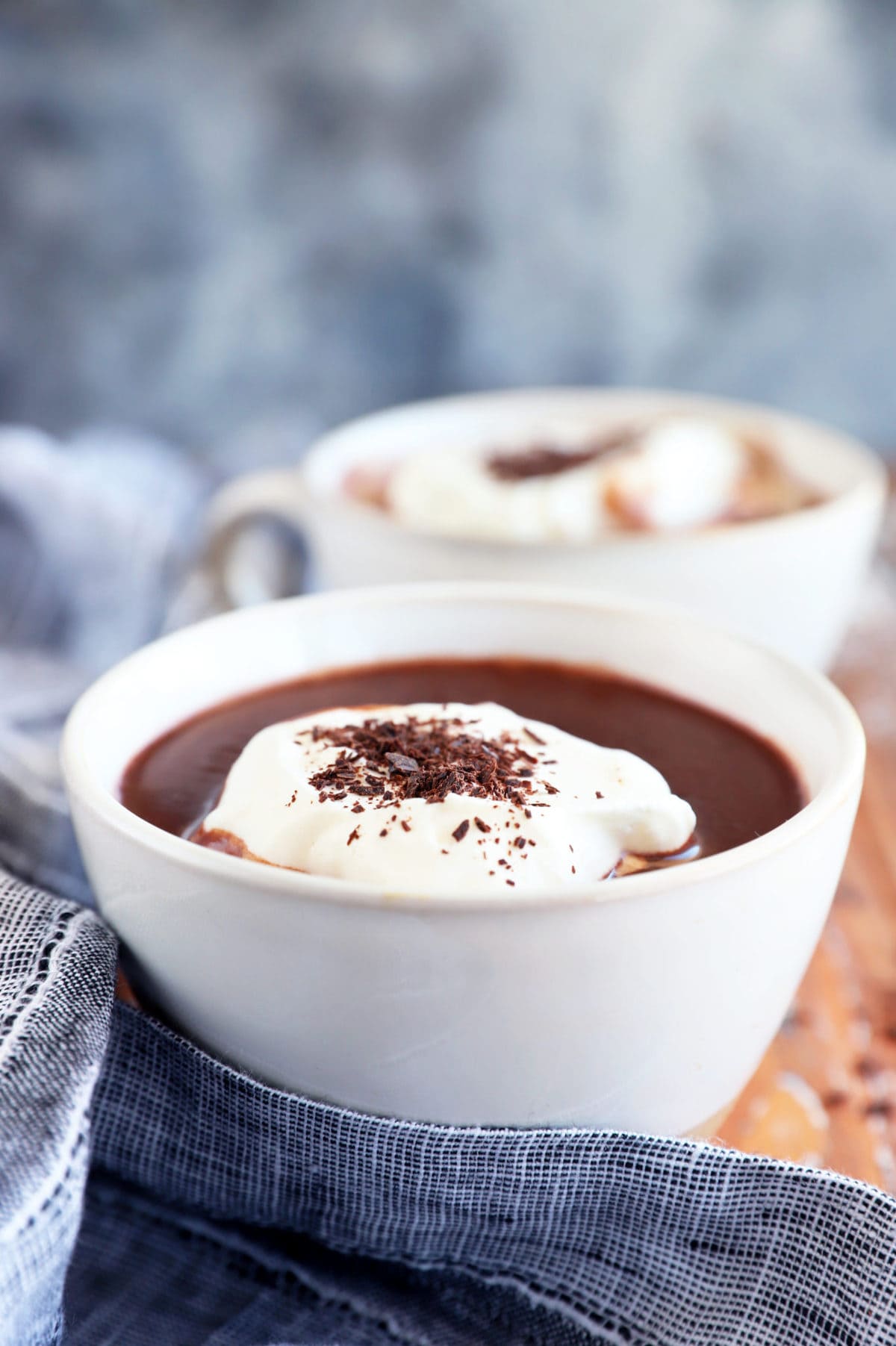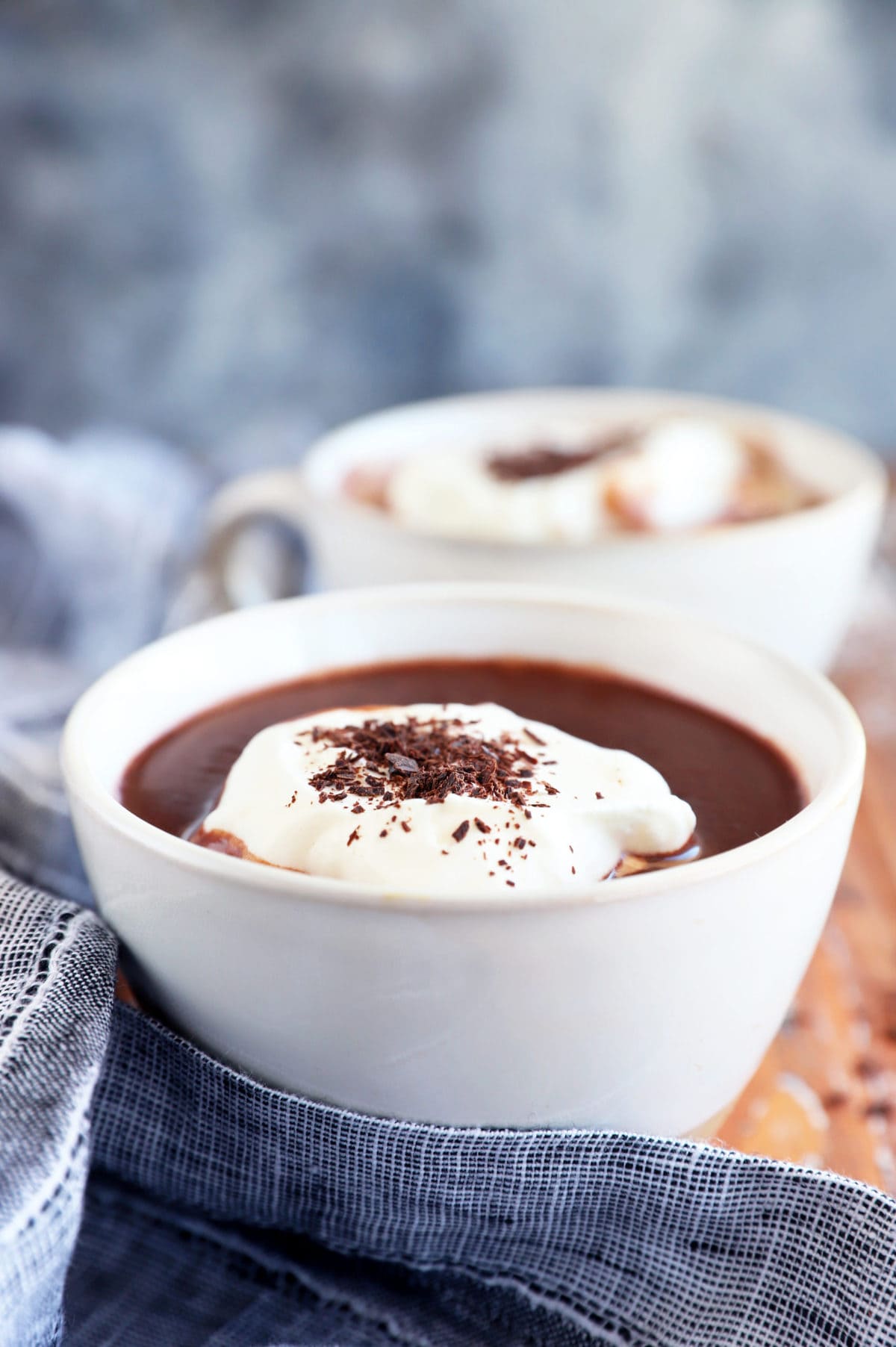 However, they never seem to have the rich and chocolatey flavor that I crave.
So, I make mine at home. I mean, when you have chocolate in the pantry at all times, why wouldn't you indulge in it in the form of a mug of something warm and sweet?
Of course, what would an indulgent cup of cocoa be without the addition of booze?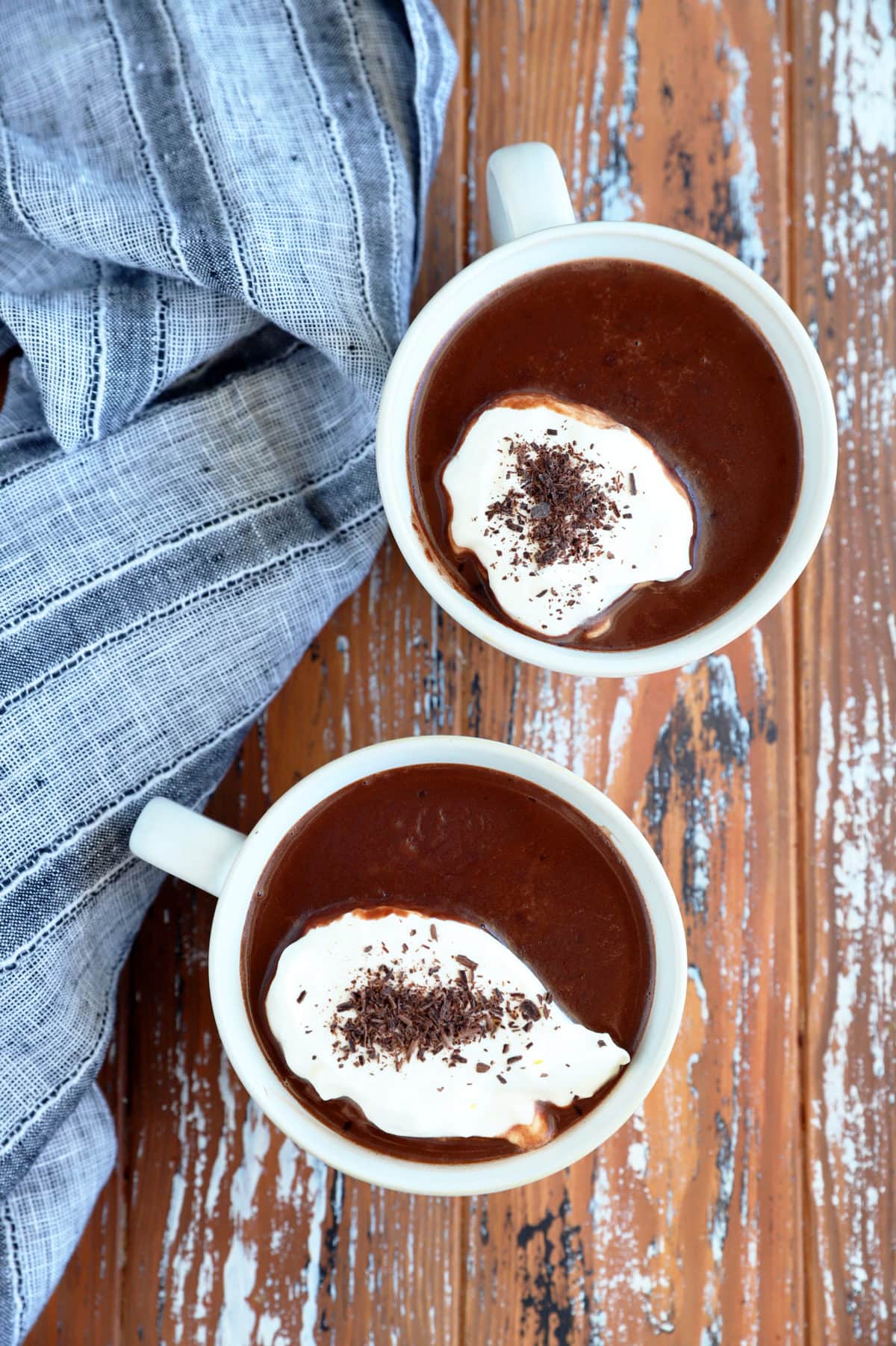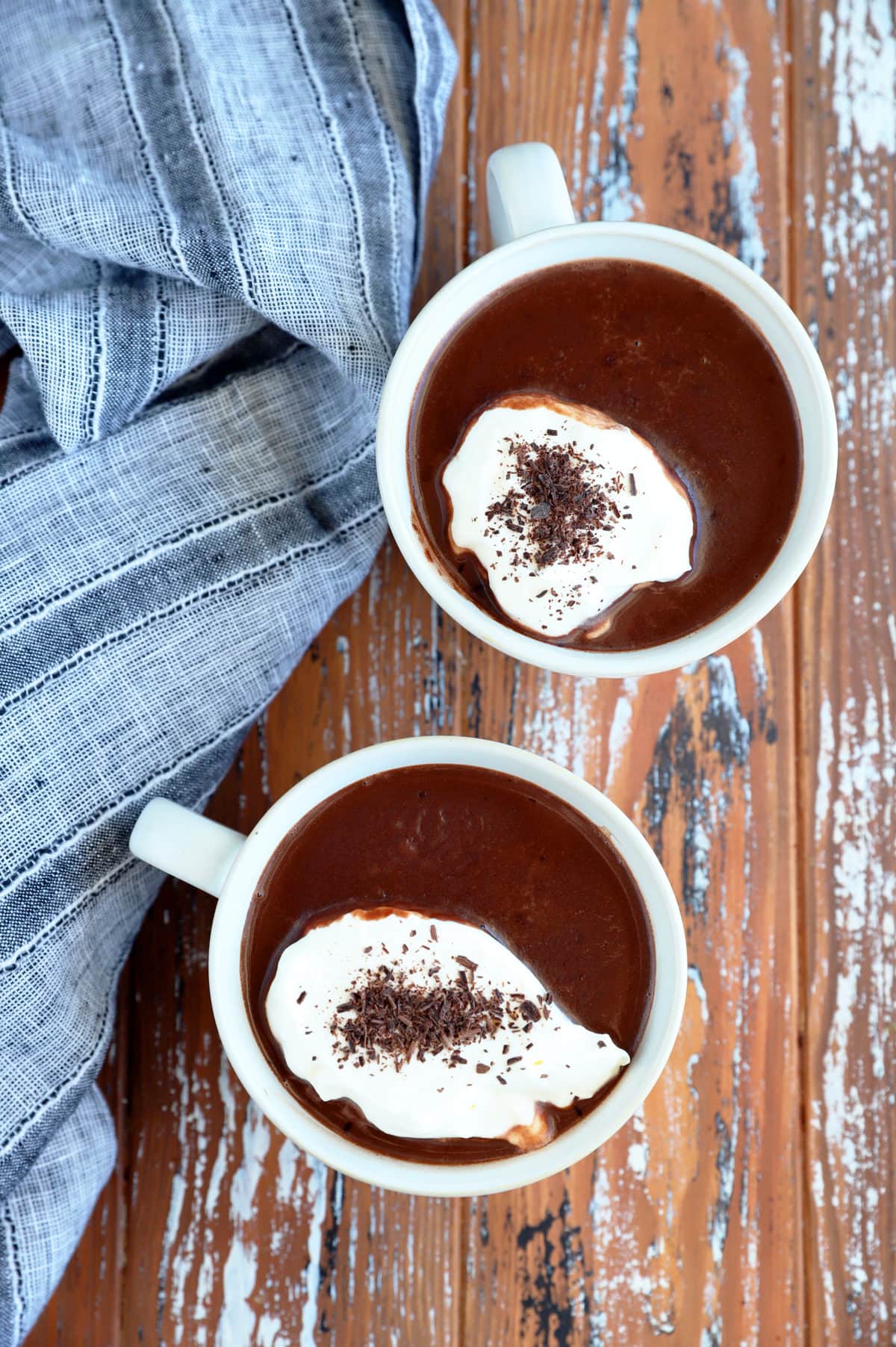 The creamy Baileys Irish cream is just the right pairing for the dark and slightly bitter chocolate. Oh, and I added in a little vodka for a little extra KICK.
This recipe is easily doubled or tripled if you are having friends over, by the way! I plan to sip a mug and watch Encanto yet again… 😉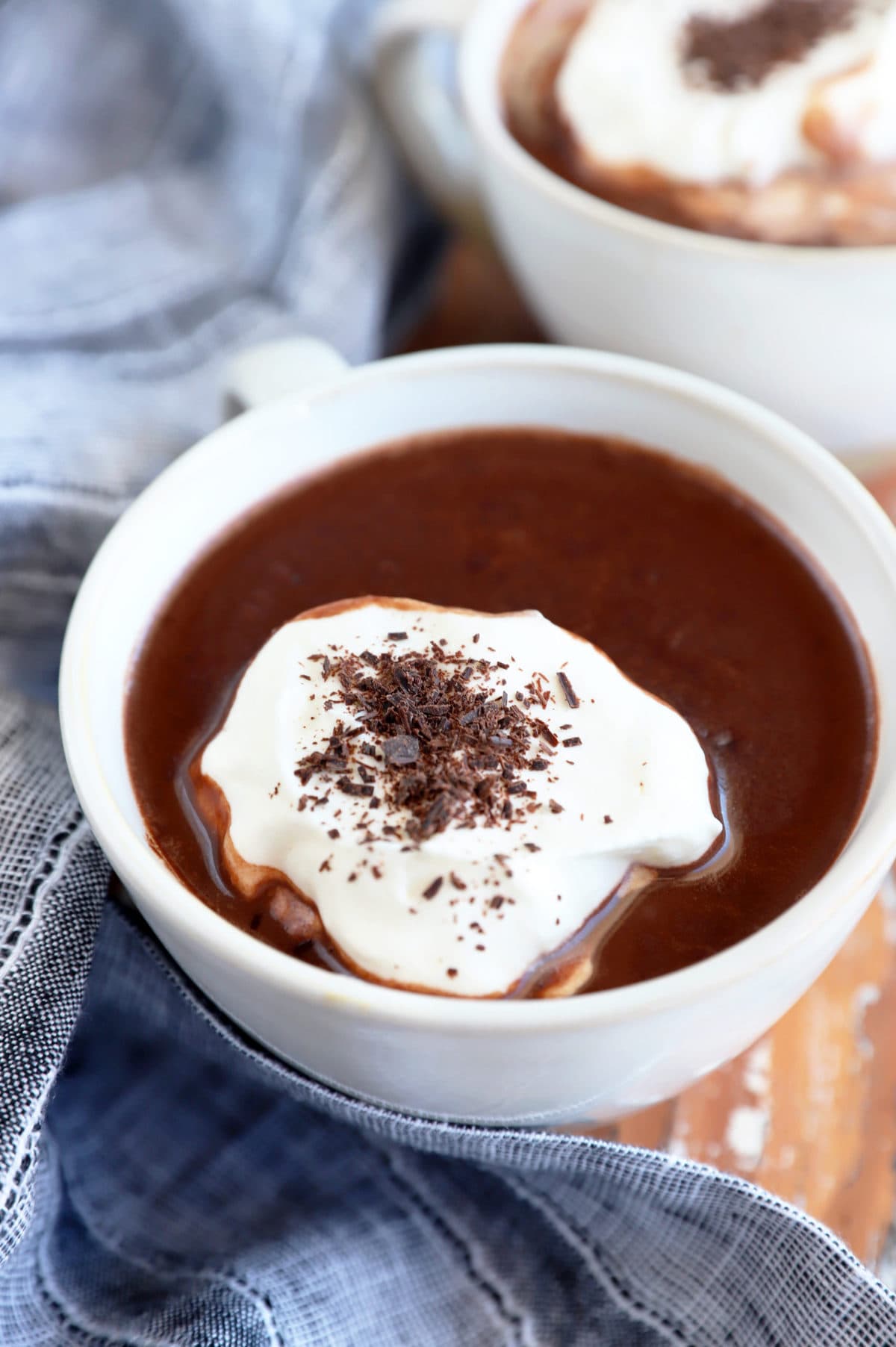 this recipe's must-haves
A chef's knife and cutting board is a must for chopping up the chocolate!
To make the recipe, you'll need a saucepan and a wooden spoon. If you are planning to double or triple the recipe, choose a bigger pan like a Dutch oven.
Finally, to top everything off, get out your stand mixer or electric handheld mixer to make freshly whipped cream.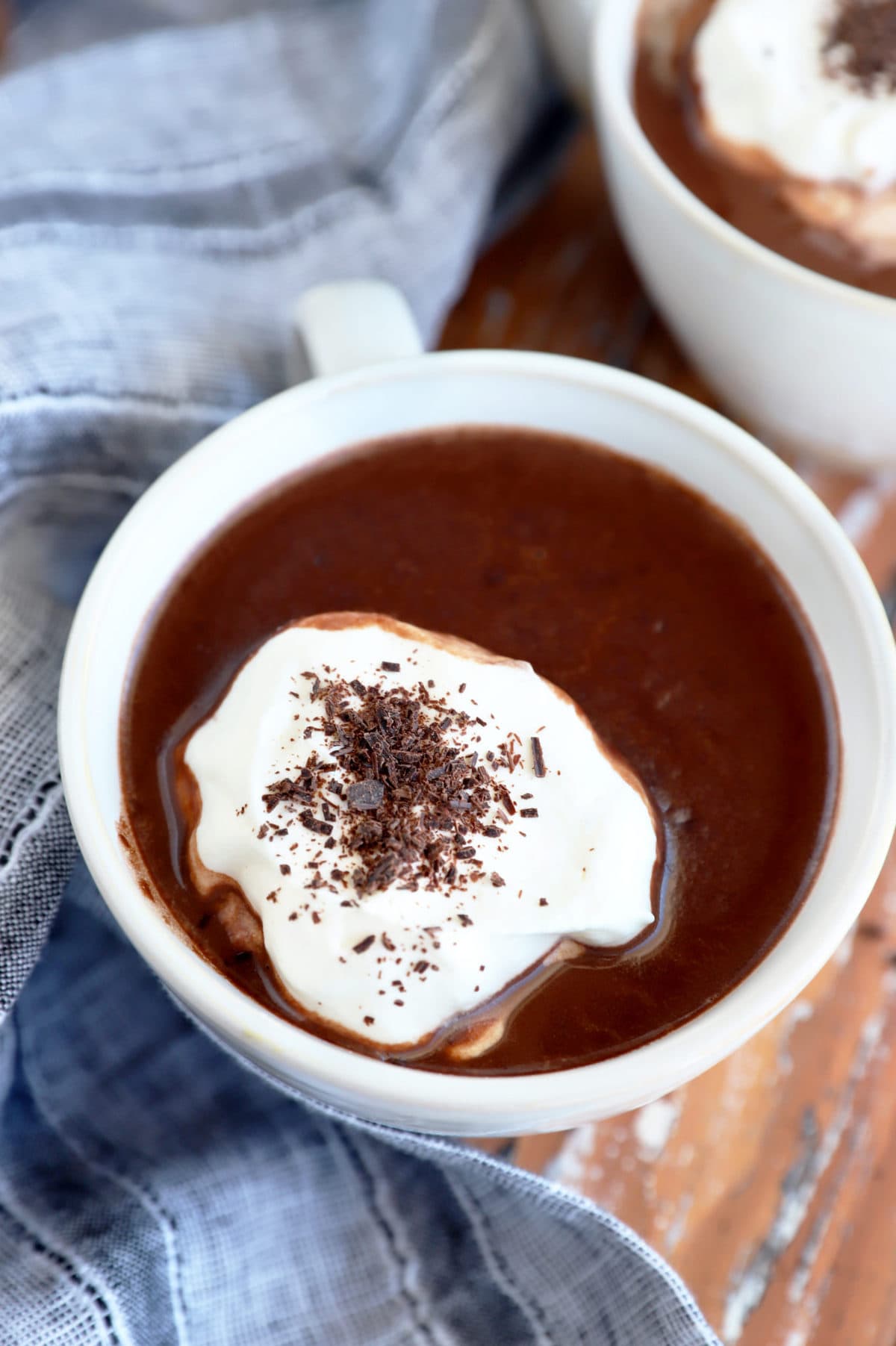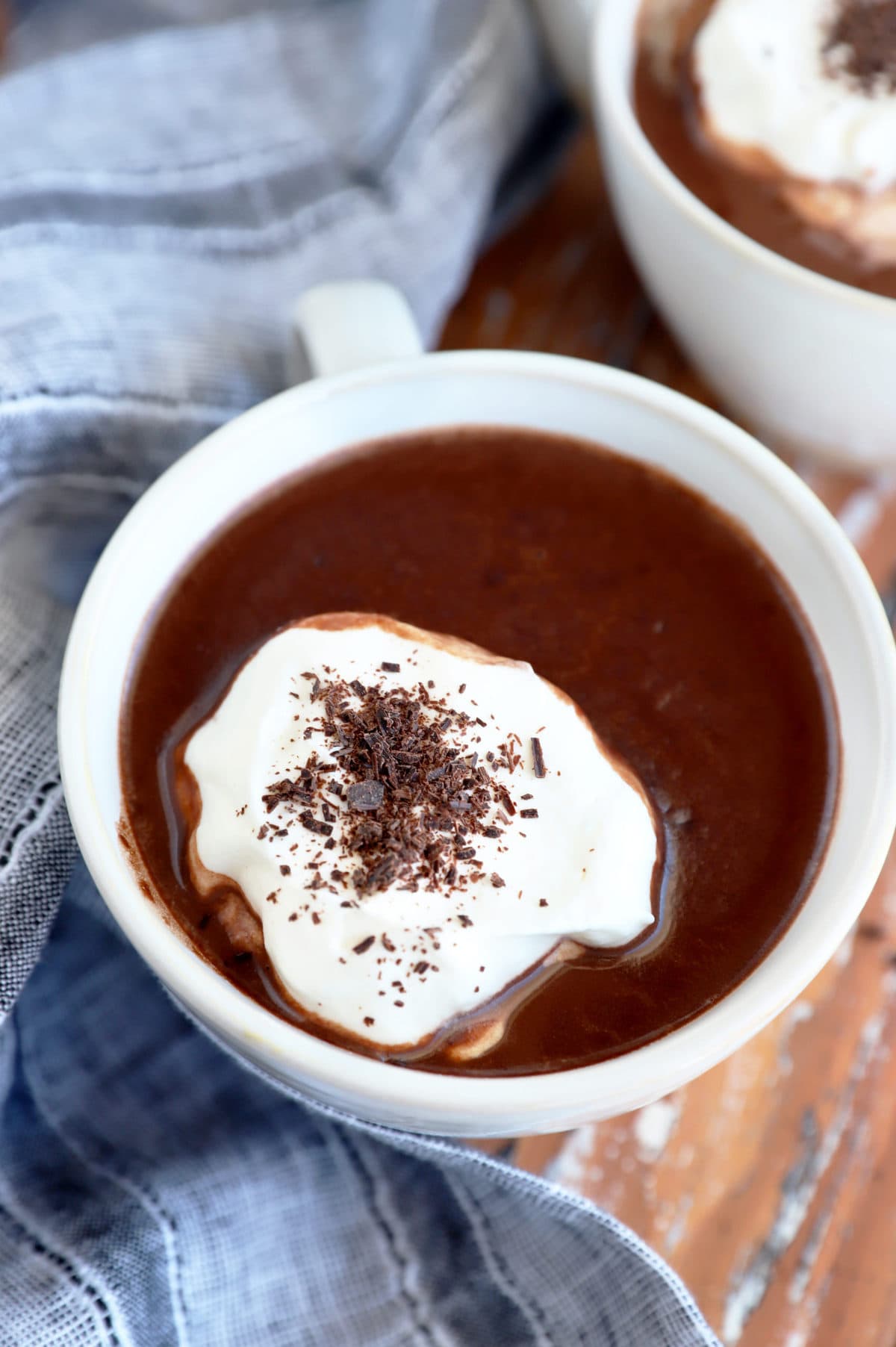 here's how to make baileys hot chocolate!
Heat Up Milk
Heat up the milk with cocoa powder and sugar over medium heat until everything is dissolved and the milk is hot.
Add in Chocolate and Booze
Add in the chocolate, baileys, and vodka, stirring until the chocolate is melted. Divide the mixture between two mugs and topped with whipped cream. I like to sprinkle shaved chocolate on top too!
Pro Tip: use your vegetable peeler along the edge of your chocolate bar to get shaved chocolate!
Need some more inspiration for cocktail hour? Check out my booze recipes page!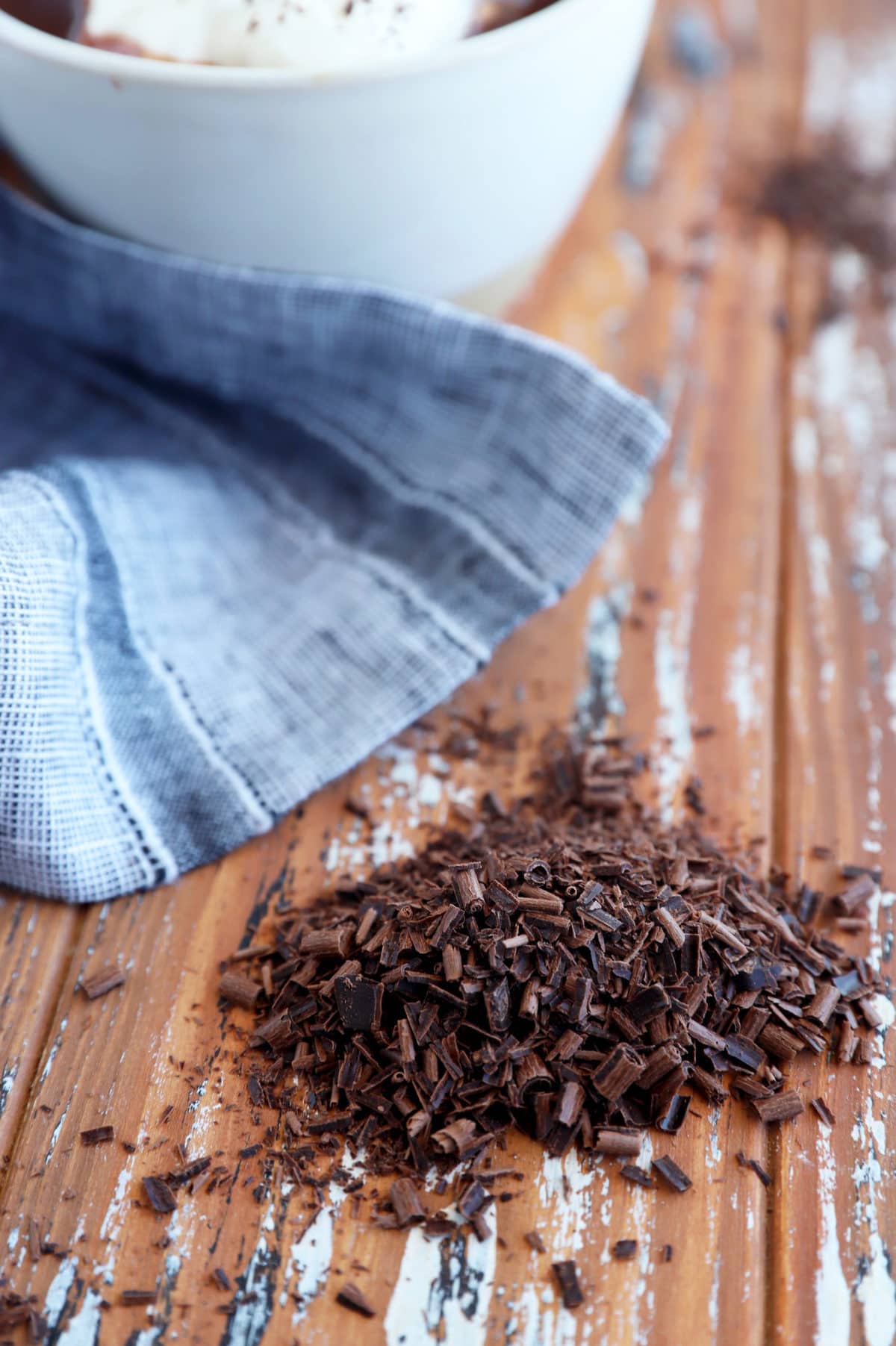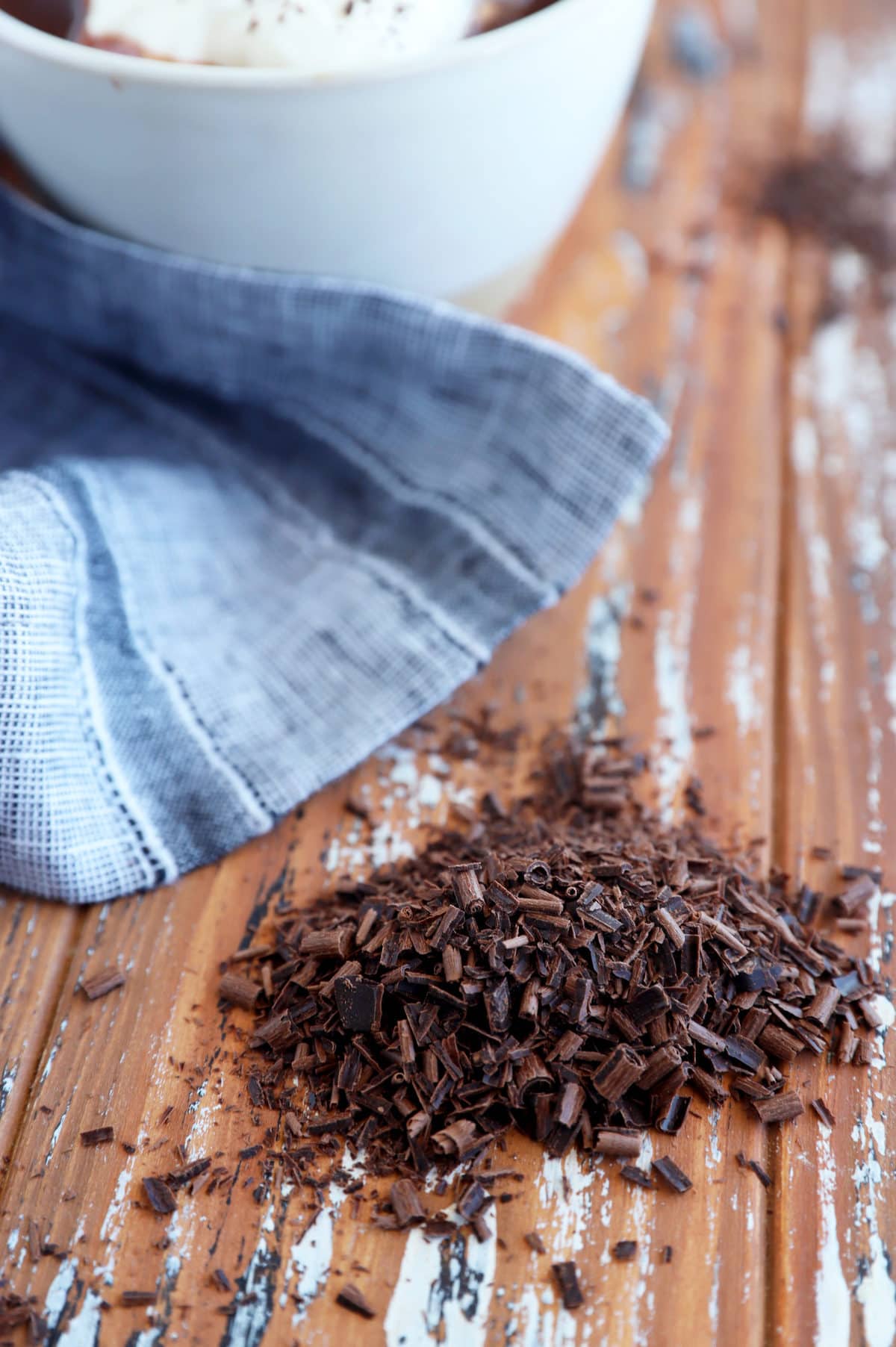 can I make this ahead of time?
I highly recommend making this recipe to order because it tends to be better when fresh off the stove. However, you can make it ahead of time and store it in the refrigerator in an airtight container once it's cooled down. It keeps for about 3 to 4 days. To reheat, add it to a pan over medium heat, stirring constantly, until it's warmed through.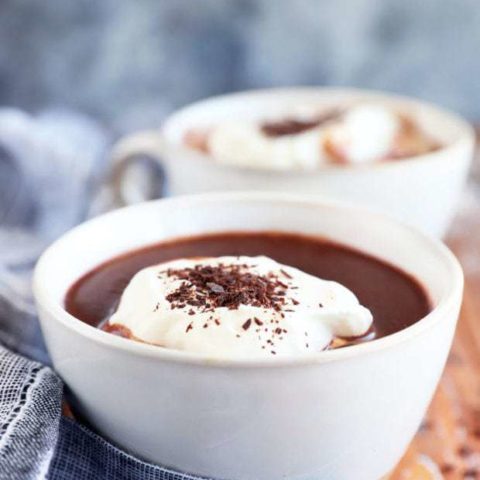 Boozy Baileys Hot Chocolate
Creamy, rich, and indulgent, this hot cocoa is a perfect nightcap on a cold night.
Ingredients
2 cups whole milk
2 Tbsp cocoa powder (preferably Dutch-processed)
2 Tbsp granulated sugar
4 ounces dark (or semisweet) chocolate bar, finely chopped
1/2 tsp vanilla extract
2 1/2 oz Bailey's Irish cream
1 oz vodka
Garnish: whipped cream, shaved chocolate
Instructions
In a medium saucepan, add milk, cocoa powder, and sugar, whisking to combine. Warm over medium heat, whisking occasionally, until the cocoa powder and sugar are dissolved and milk in warmed through.
Stir in chocolate melted.
Add in Bailey's Irish Cream and vodka until combined. Remove from heat and divide between two mugs.
Top with whipped cream and shaved chocolate.
Recommended Products
As an Amazon Associate and member of other affiliate programs, I earn from qualifying purchases.