Please note this post contains affiliate links.
A Blackberry Sidecar is just the fruity cocktail your summer plans need. It's boozy and slightly sweet, with a little tartness on the end of each sip.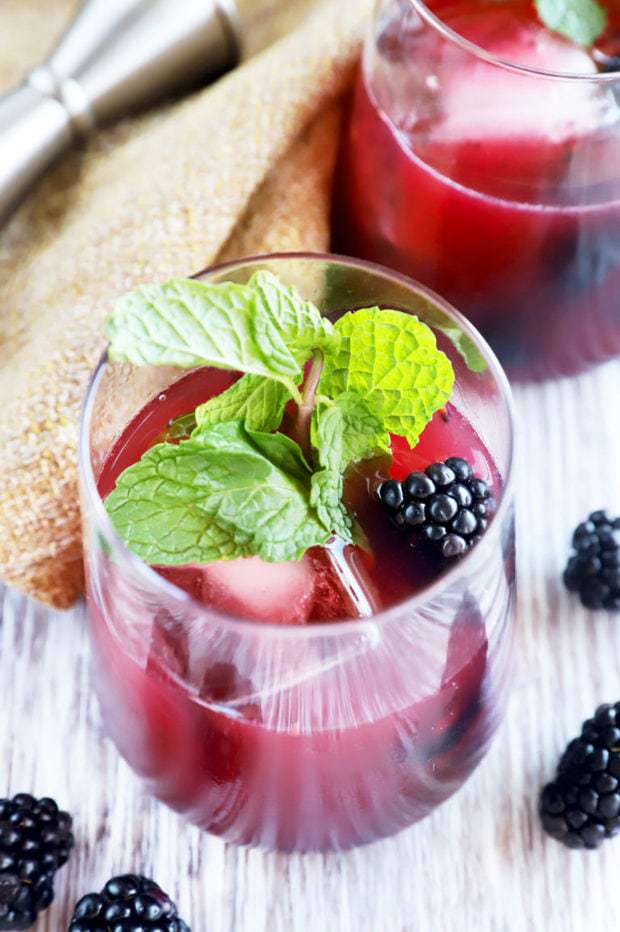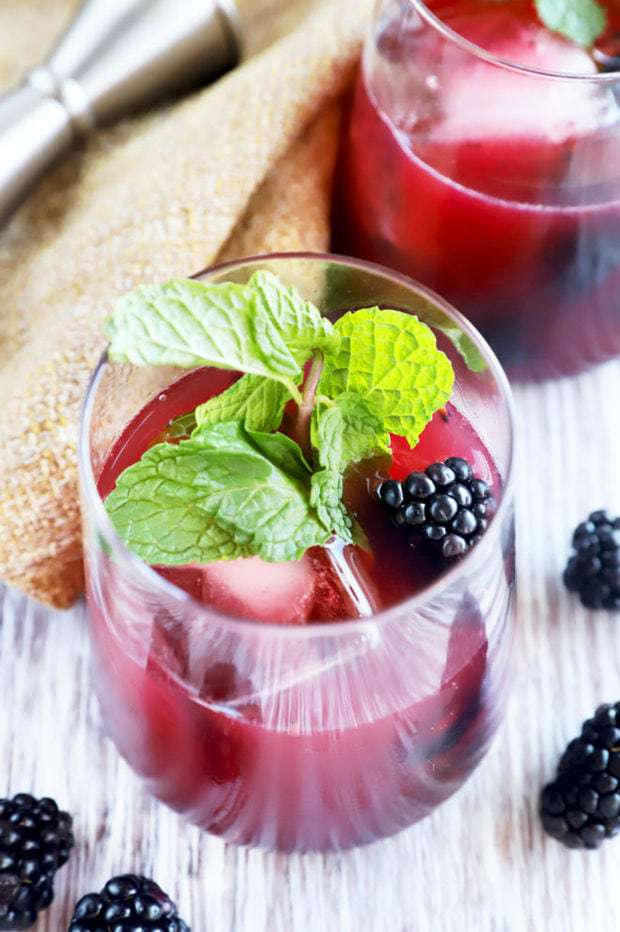 about this blackberry sidecar cocktail
I'm late with new posts right now… How dare I deprive you all from this perfectly satisfying blend of fresh blackberries and brandy? Ok, in truth this recipe has existed on my site for years but here I am giving you a little update on it!
If you follow me on Instagram, you know I'm currently still on maternity leave, soaking up all sorts of baby snuggles and getting very little sleep.
I really have no idea how I am awake right now. I am just in this fog of trying to stay awake and focus while also trying to make sense to those around me. It's successful… thus far…
Kind of…
I just wish it wasn't so dang cold out so I could be outside and walking with Babycakes! It makes me sad to be cooped up so much but I suppose it is a good excuse to catch up on shows (anyone else watching Bridgerton because I finally hopped on that bandwagon!).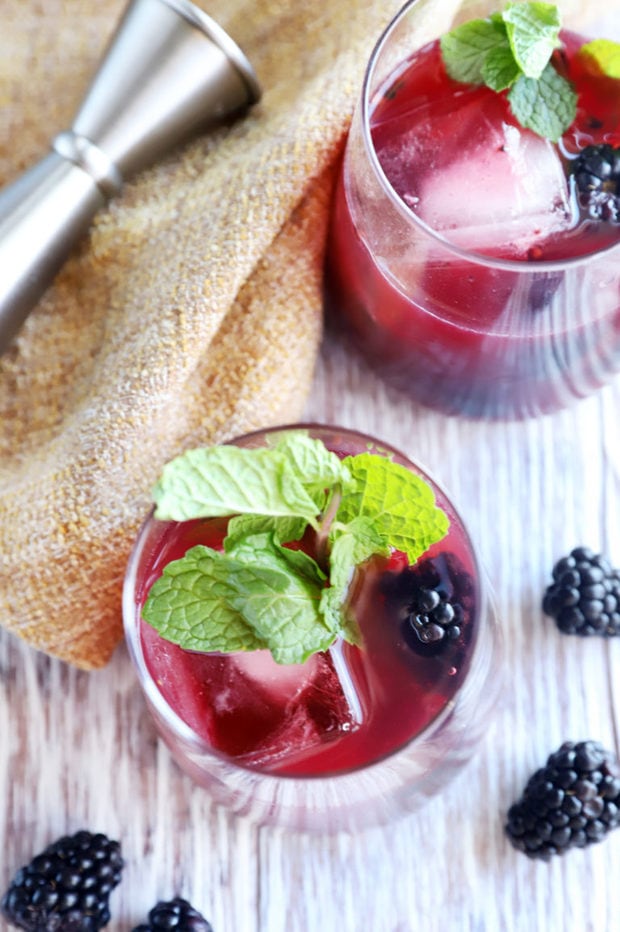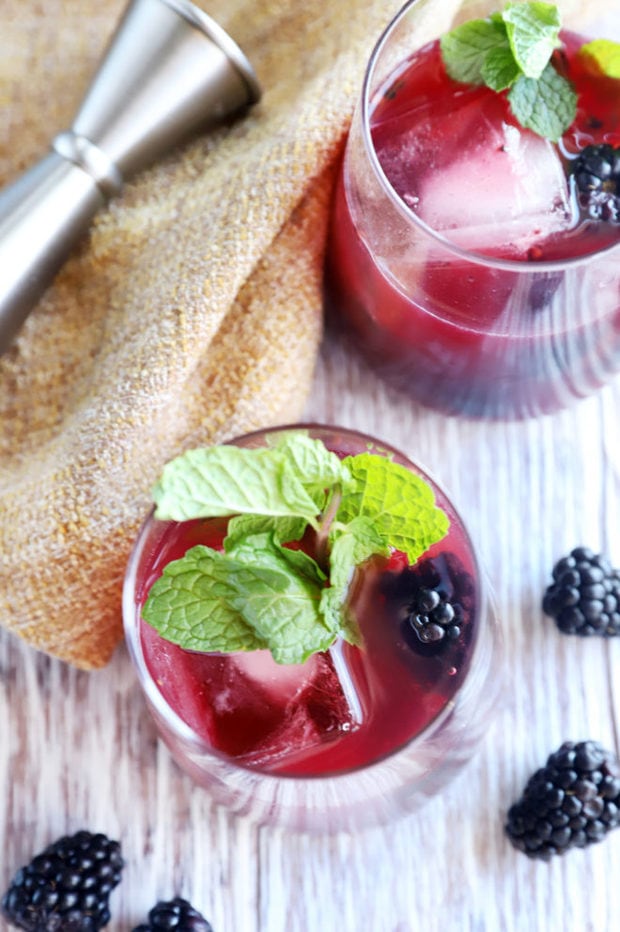 However once I start looking at photos of this blackberry sidecar, my spirits start to lift a little and I begin to wake up! It's the memory of making this cocktail that is reminding me how to be positive without falling asleep wherever I am sitting.
The perfect blackberry sidecar is fresh and fruity with a touch of sweetness. It's one that highlights the fresh blackberries, is a little boozy, but ultimately is super refreshing.
The addition of fresh lemon juice in this blackberry brandy cocktail brightens up the drink even more, giving that little hint of acid to make it all balance just right.
It's amazing the impact a good cocktail has on my mood. I really appreciate when a hand-crafted cocktail is placed in front of me to indulge in. It's not about the booze or the buzz, it's about the flavor.
Just like some people appreciate fine wine, I appreciate a fine cocktail like this one.
Cheers to the end of another week!
Need more inspiration for cocktail hour? Check out my cocktail recipes page!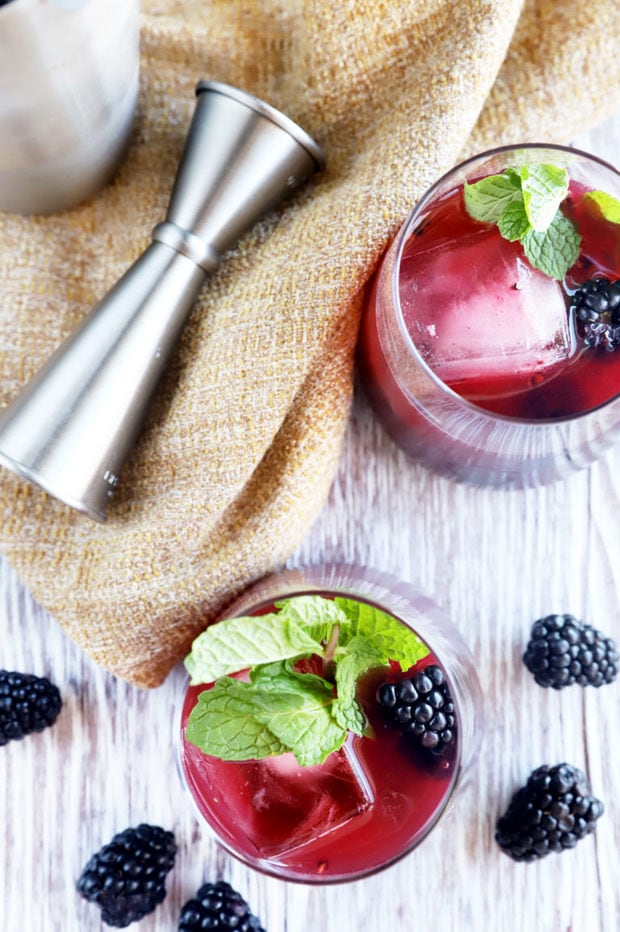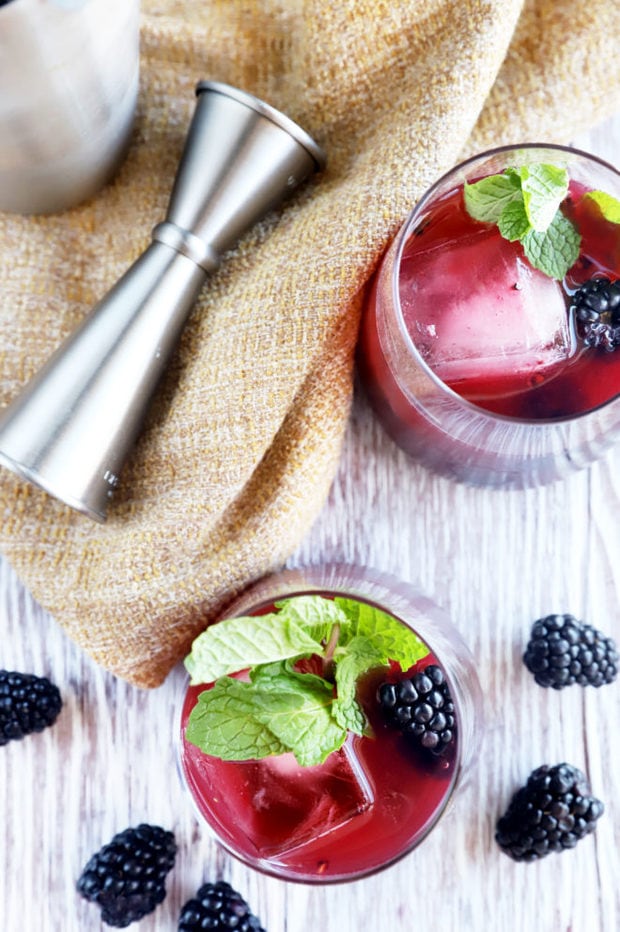 ingredients
blackberries. Fresh blackberries are best! Especially during the summer months when they are in their peak season. If you don't have access to fresh blackberries, you can use frozen. Be sure to thaw them and drain them well before using in the recipe.
brandy. Blackberry brandy specifically. This is a blend of fermented berries and brandy, usually aged in oak barrels. You can use blackberry cognac as well here! While plain brandy or cognac can also work, I recommend the blackberry-infused option as it builds more flavor in the cocktail.
lemon juice. Freshly squeezed lemon juice is always preferred over the bottled juice you can buy in the store.
triple sec. Since this is a cocktail with multiple ingredients, I recommend using triple sec instead of Cointreau or Grand Marnier. It's a less expensive option and you can't really tell the flavor difference. However if you have the top shelf stuff on hand, by all means, use it here!
agave. I like the flavor of agave as the sweetener with blackberries, but you can also use simple syrup or honey.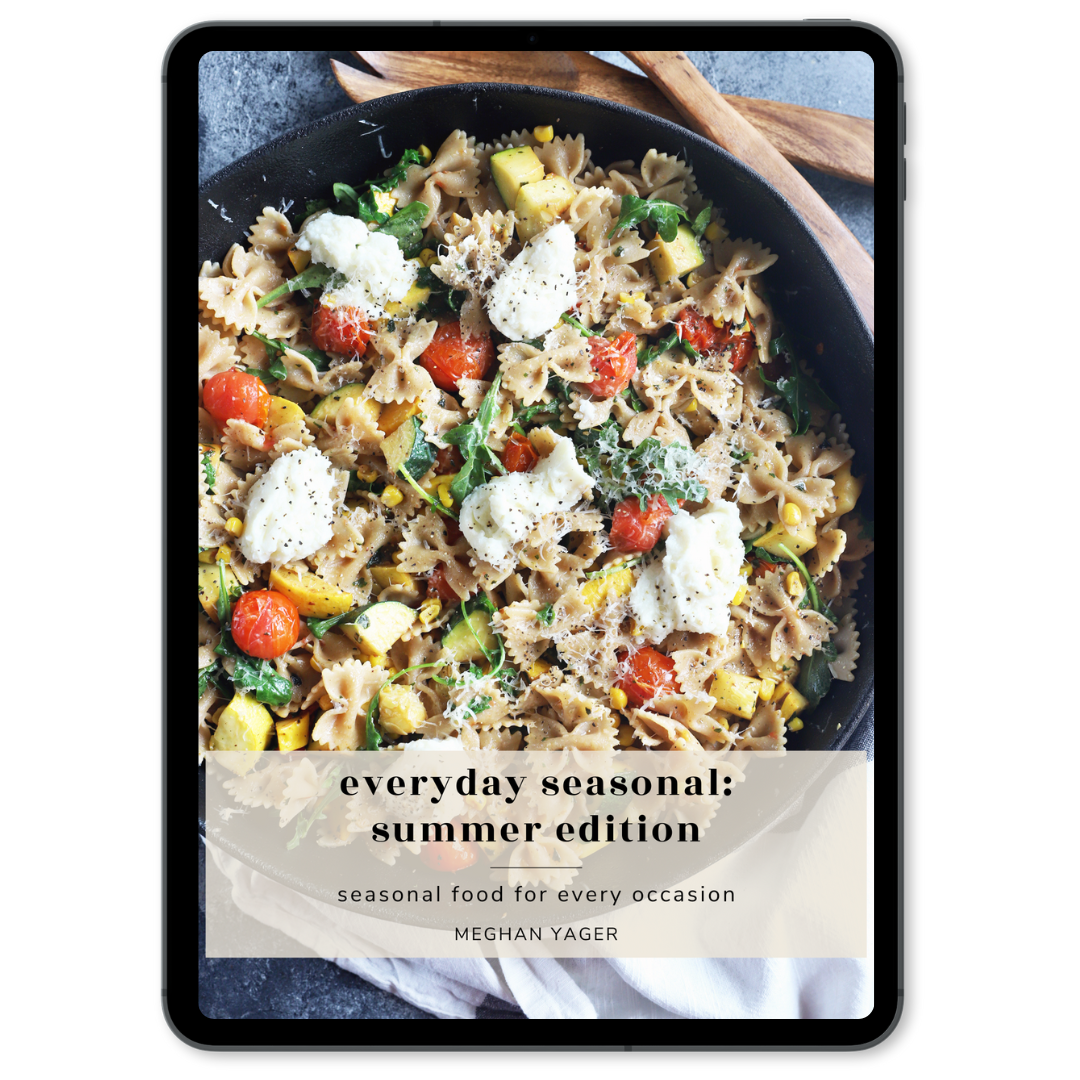 everyday seasonal: summer
With seasonal summer recipes, a comprehensive produce guide, and more, this is the cookbook to help you celebrate the season.
this recipe's must-haves
You know what the best part about this cocktail is? The fact that it is 1) SO EASY and 2) doesn't require a ton of tools to make it.
A muddler is the main tool you will need to break up all the berries and really bring out the flavorful juices. You will also need a cocktail shaker (I prefer a Boston shaker) to shake up the entire cocktail.
Finally make sure you have a cocktail strainer and serve it in your favorite double old fashioned glasses. I bought the ones you see here at Crate & Barrel forever ago, but the ones I linked are equally fantastic.
Want more summer cocktails? Try out these recipes: Peach Tequila Sunrise Punch | Vodka Strawberry Lemonade | Aperol Spritz | Grilled Lemon Lime Mojito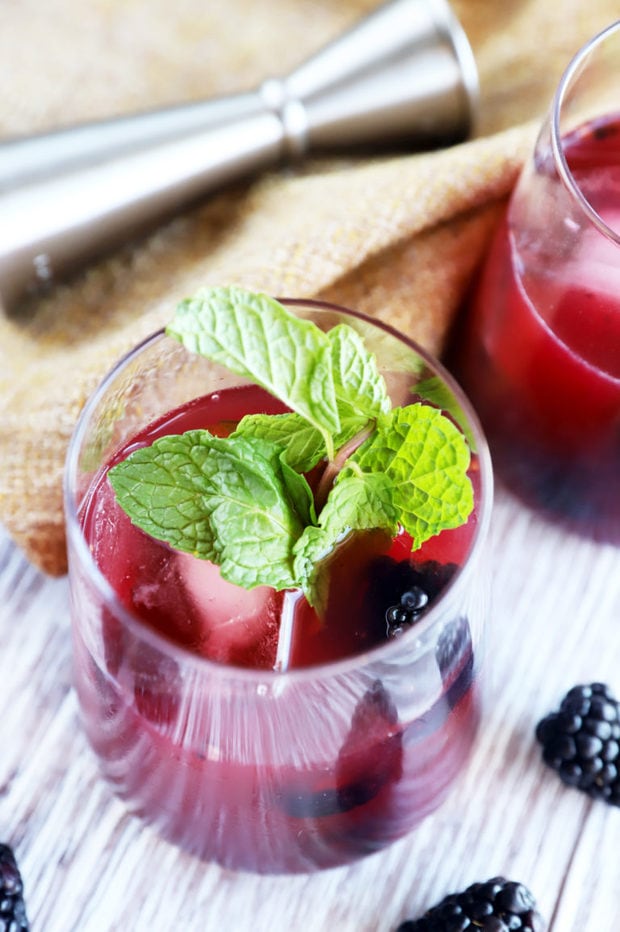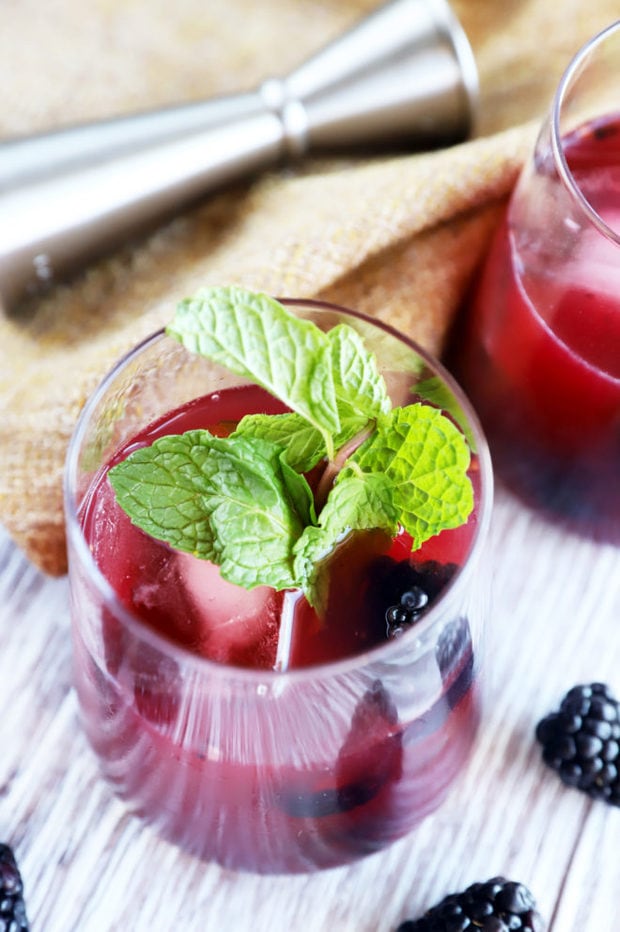 what to serve with a blackberry sidecar
Since blackberries are in peak season in the prime of summer, I turn to all things from the grill to pair with this fruity cocktail.
For an easy appetizer that is always a crowd-pleaser, cacio e pepe wings are the ideal blend of peppery bite and parmesan cheese.
If you are looking for a creative main dish, a French onion burger or steak foil fajita packets are savory and oh-so juicy. You can't go wrong with either one alongside this refreshing drink!
And if you love all things blackberry, be sure to sneak a peek at my apple blackberry crumble… It's super simple and can be made anytime of year with fresh or frozen blackberries! It's the ideal way to close out the meal.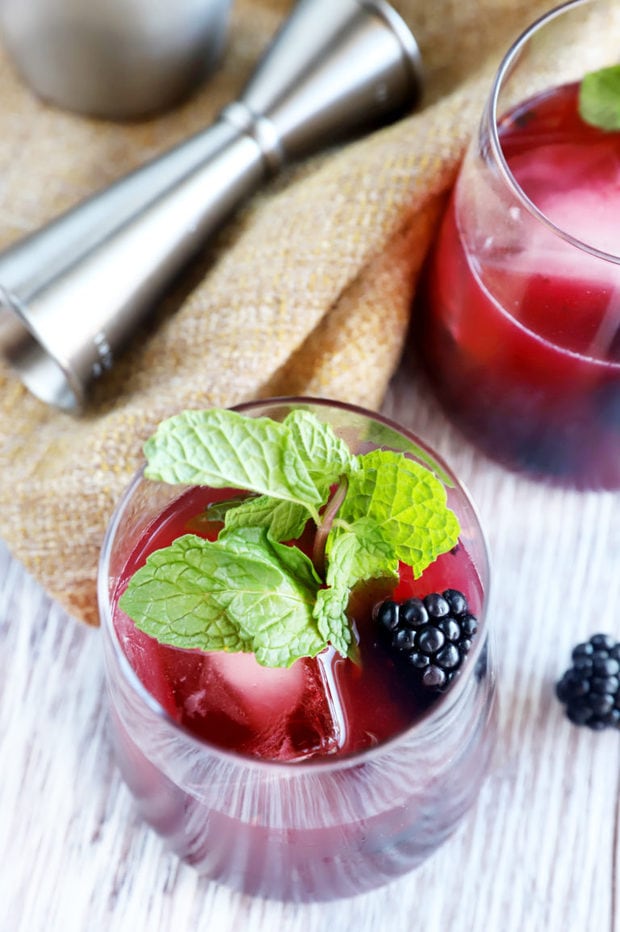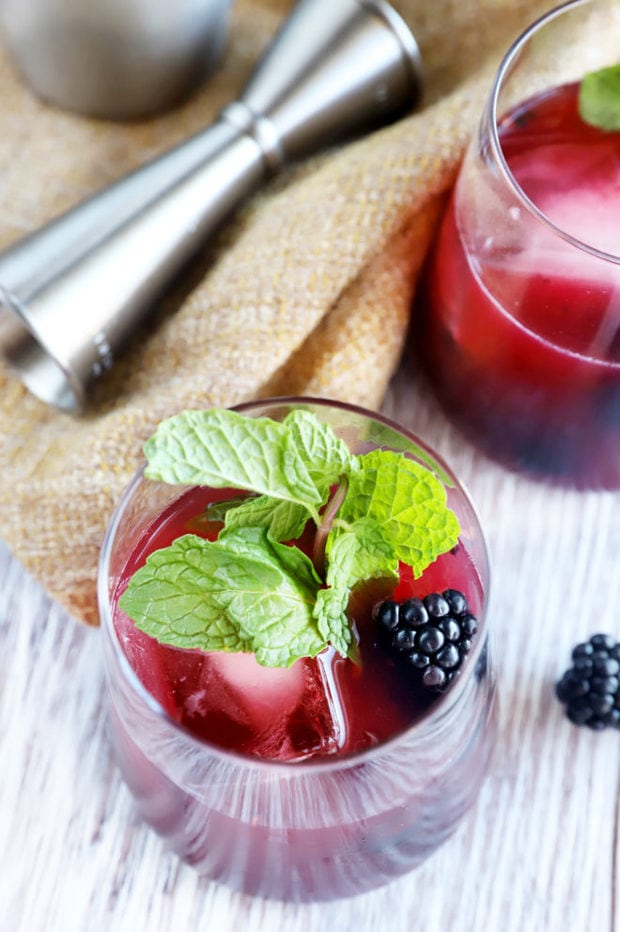 Finally, if you make this blackberry sidecar cocktail recipe, please be sure to give this recipe a rating or leave a comment! I love to hear when you all make recipes, and I do take the time to respond to every single comment. Feel free to drop questions below too, if you have them!
Oh and be sure to tag me on Instagram if you make the recipe! I love being able to see these recipes come to life in your homes – it's my favorite thing to look through those photos. It really means the world to me!
everyday seasonal cookbook
With seasonal produce guides, recipes, and more, this cookbook is filled with seasonal food for every occasion.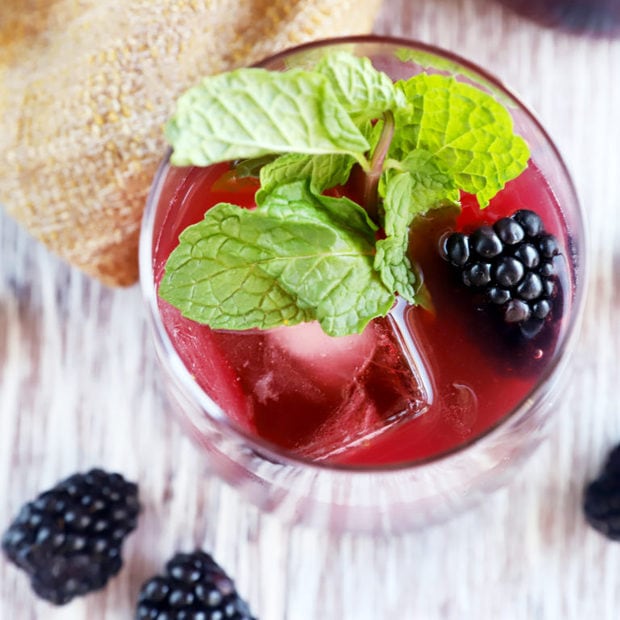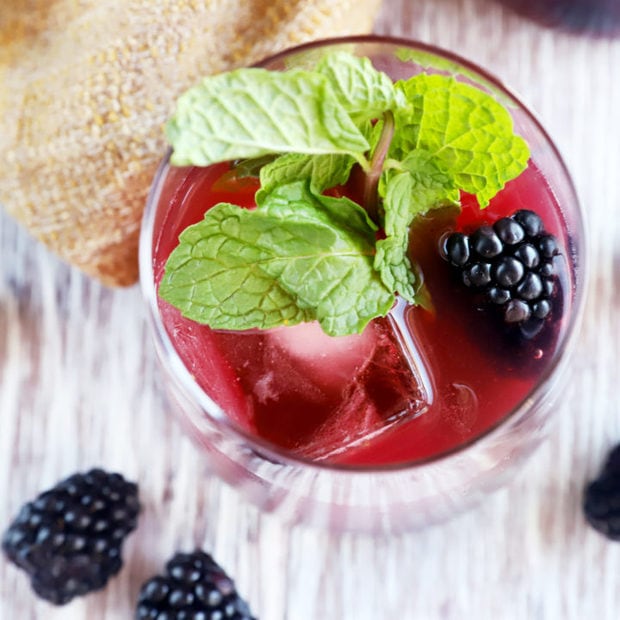 Blackberry Sidecar
Fresh blackberries give this classic sidecar cocktail a summery fun update!
Ingredients
5 blackberries + extra for garnish
2 oz blackberry brandy or cognac
1/2 oz fresh lemon juice
1/2 oz triple sec
1 tsp agave nectar
Ice
Instructions
Muddle 5 blackberries in a shaker. Fill the shaker with ice and add blackberry brandy/cognac, lemon juice, triple sec, and agave. Shake to combine.
Strain into a rocks glass filled with ice. Garnish with extra blackberries.
Recommended Products
As an Amazon Associate and member of other affiliate programs, I earn from qualifying purchases.