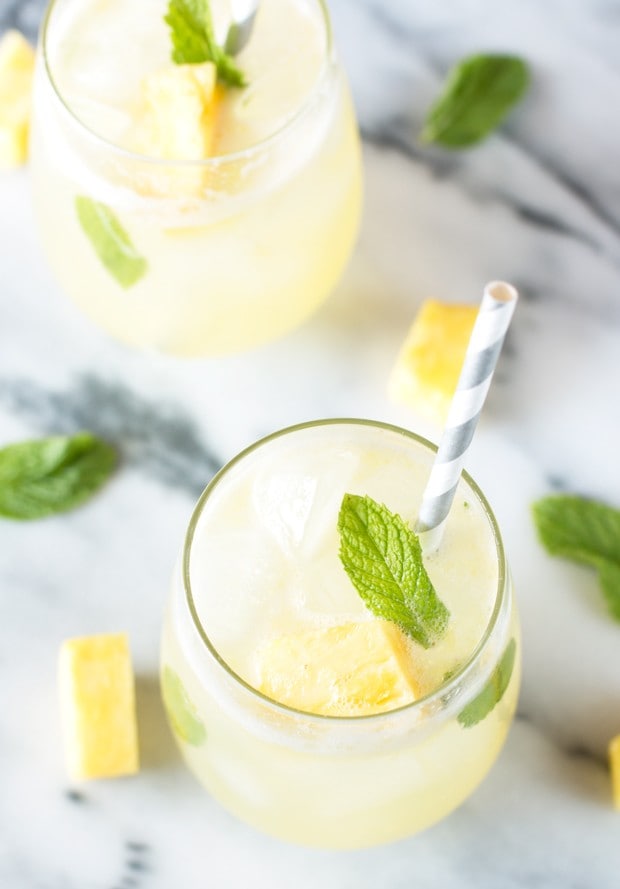 I'm going to be real with you right now… Pursuing a new career path is not easy.
Ok I know that's a really obvious statement right there. I knew it was going to be hard when I made the decision to move to a less conventional career, but I really thought I would be in a different place right now. I thought I would be set in a groove like I used to be when I worked the typical 9 to 5.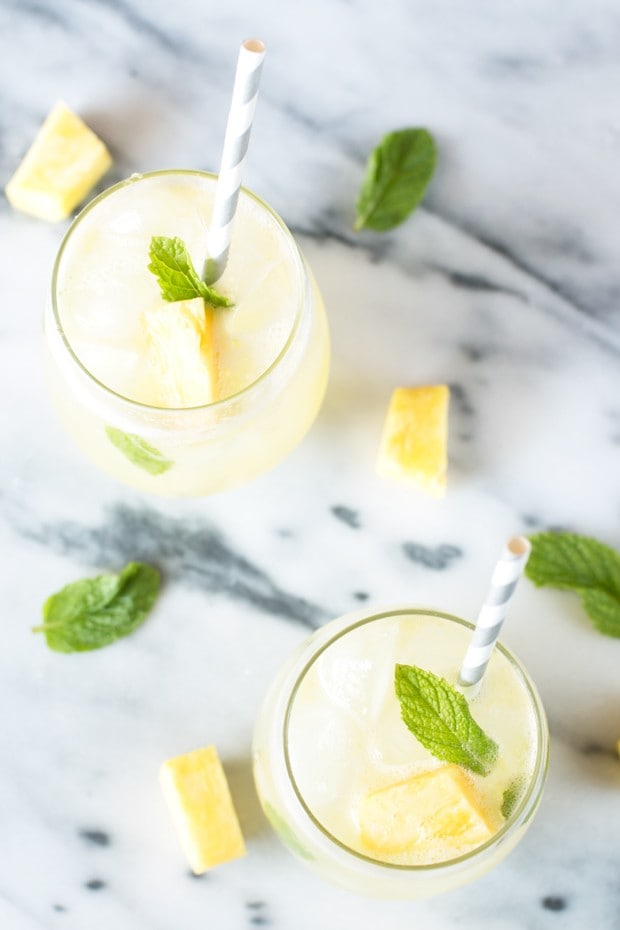 HA, joke's on me!
Instead I am working odd hours and every single day present it's own unique set of challenges. I'm so used to the 9 to 5 grind, my brain is fighting against the new day-to-day lifestyle. As a result, it's complete and utter exhaustion every second.
There is one day that I always look forward to each week – the day I get to make a cocktail for the blog. I time it so I wrap up right at cocktail hour (because earlier would just get me into trouble…), giving me the wonderful excuse to enjoy a delicious cocktail while I finish up my day at my desk. #workperks
This pineapple mojito was exactly the bright note I needed to start the week off on a high note. I have never met a mojito I didn't like and the pineapple mojito is quickly climbing the charts as my all-time fav. It's bright and bubbly, with just a touch of sweetness. I am instantly transported to a white sand beach, looking out on the blue water and feeling completely refreshed.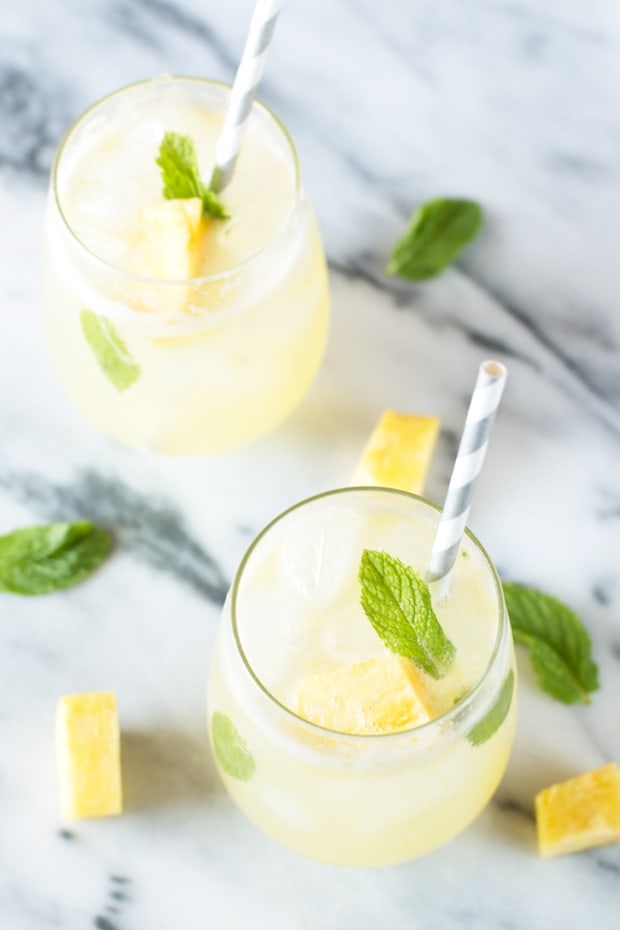 Cheers to a productive end to the week!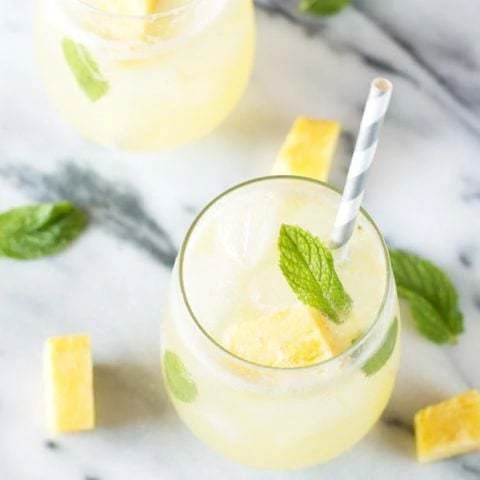 Pineapple Mojito
Additional Time:
5 minutes
Bright and bubbly, a Pineapple Mojito is a refreshing and tropical version of a classic.
Ingredients
1/2 cup diced fresh pineapple
2 oz pineapple juice
1 oz lime juice
1 tsp raw sugar
8 to 10 mint leaves
2 oz white rum
4 oz soda water
Ice
Instructions
Muddle the diced pineapple, pineapple juice, lime juice, sugar, and mint leaves together in the bottom of a glass. Add rum and fill the glass with ice. Top the drink off with soda and garnish with extra mint leaves and pineapple.