Please note this post contains affiliate links.
Pumpkin Spice Simple Syrup is the versatile recipe that you'll want to use all fall long! You can use it to spice up cocktails, or simply as a sweetener for your morning coffee. Made with real pumpkin and warming spices, this recipe comes together in just 20 minutes and keeps for up to one week.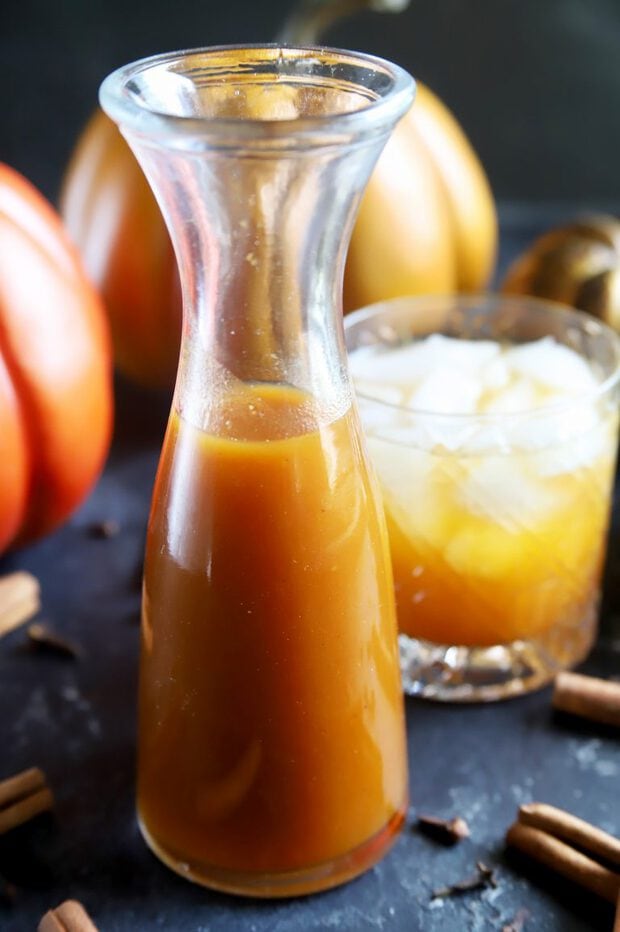 When I discovered the glory that is pumpkin spice simple syrup last year, I threw it into a bourbon pumpkin smash and didn't even think to make it its own recipe post…
SHAME. ON. ME.
Not only is pumpkin spice simple syrup absolutely glorious in so many cocktails for fall, it's also so perfect for your coffee or your iced tea!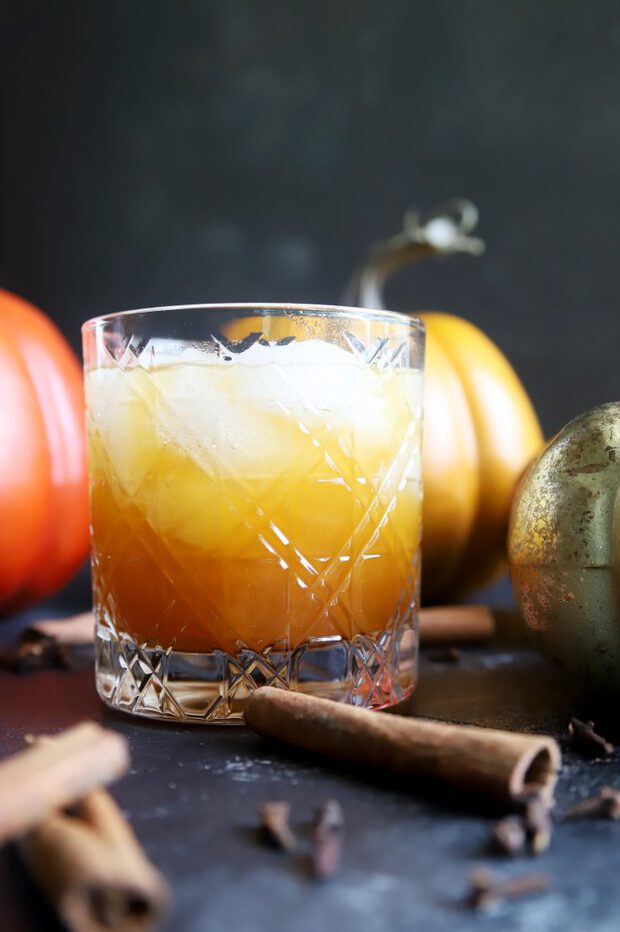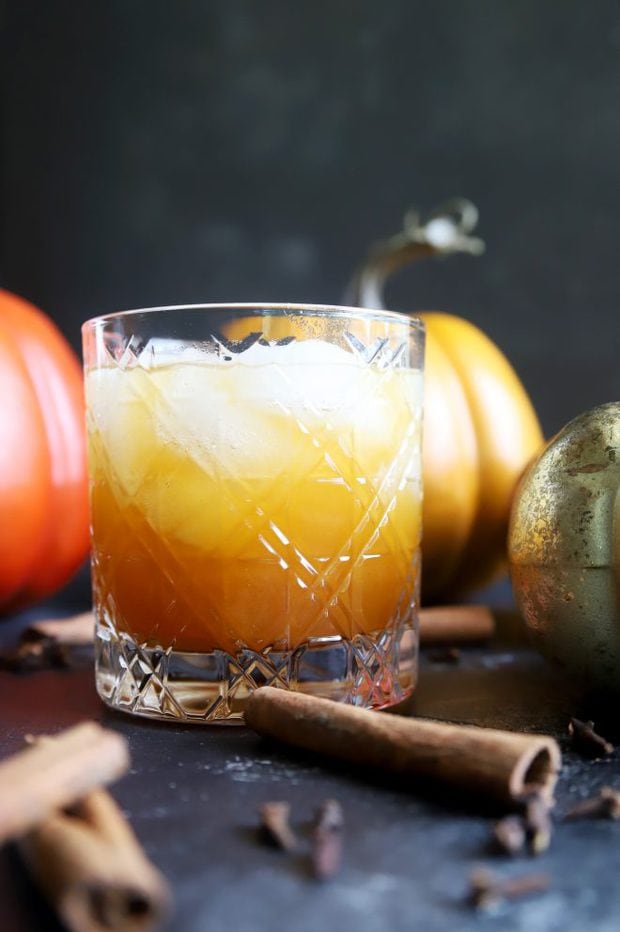 You can pour it in as your sweetener and OMG it packs a flavorful punch.
I personally love it in my iced coffee (not to mention it saves me the trip to Starbucks to spend money on a PSL, you know?)!
The simple syrup is so simple to make. It comes together quickly and you simply store it in your refrigerator until you use it all up!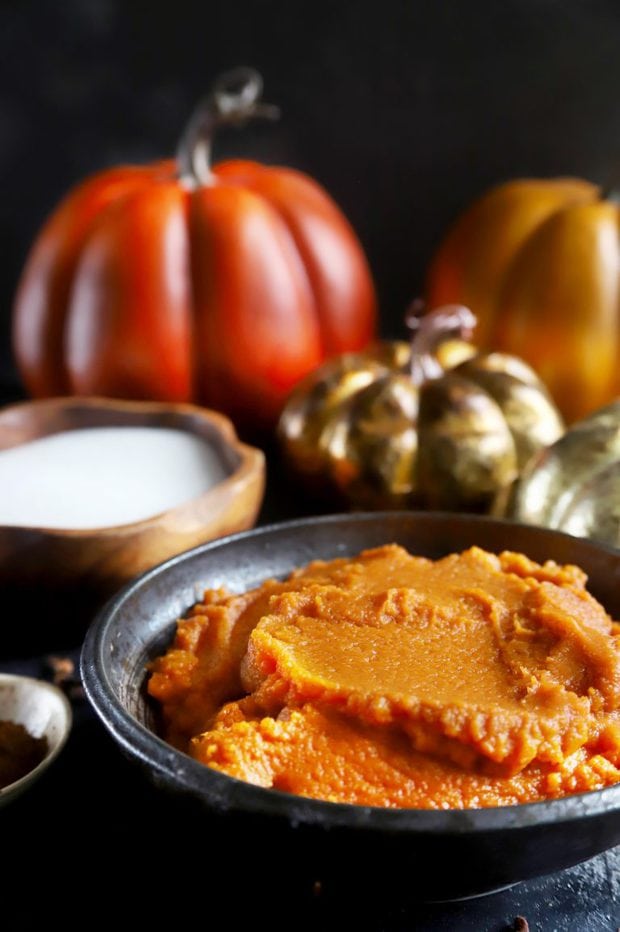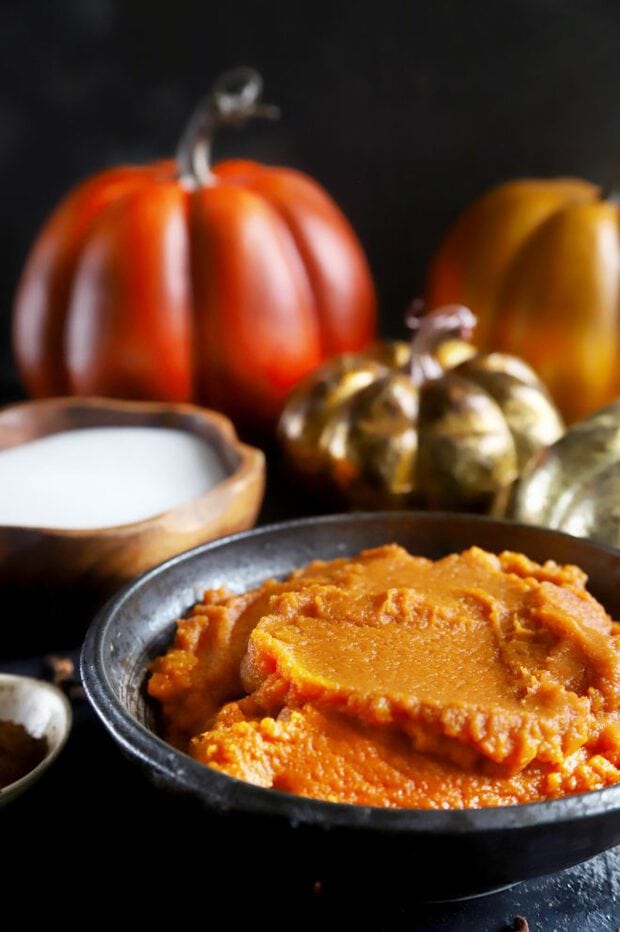 Trust me, you will run through it REALLY quickly. The flavor is so authentic. You can use 100% canned pumpkin puree that you get from the store, or you can even use homemade pumpkin puree if you happen to have it on hand.
I'm actually going to be posting about making your own pumpkin puree soon! So be sure to keep an eye out for that 😉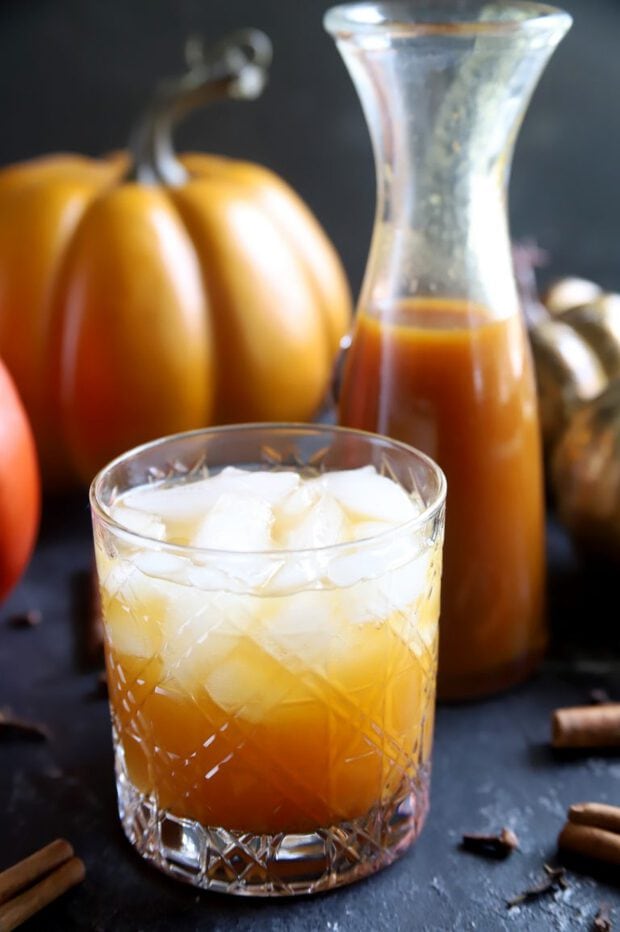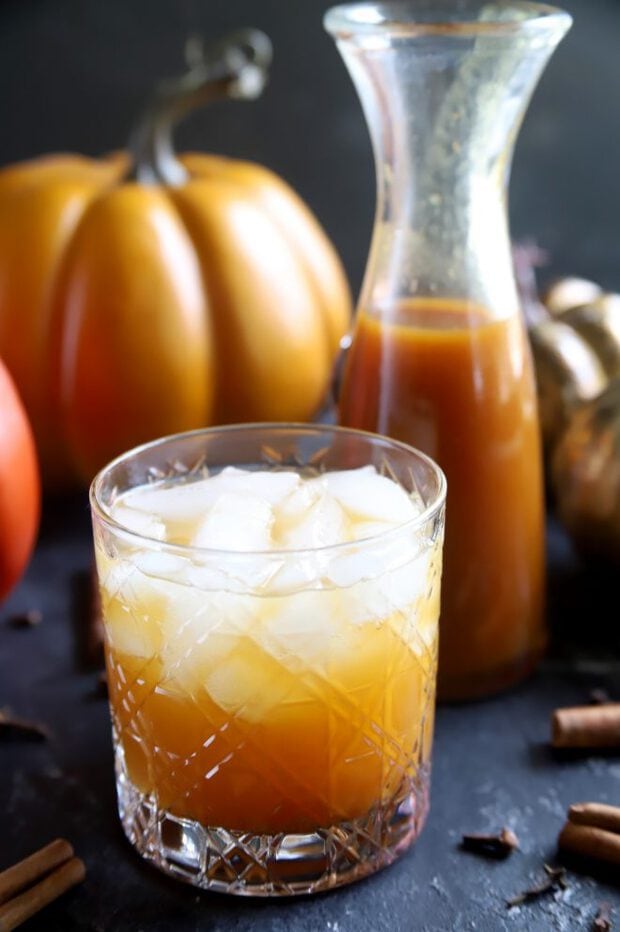 This Recipe's Must-Haves
The recipe itself all comes together in a saucepan! Just make sure you have one that has a lid because you need to cover the syrup to let the flavors build in the syrup. Don't forget the wooden spoon to stir it all together!
I use my fine mesh strainer all the time for simple syrup making. It gets all the chunks and such out so you don't have to worry about them floating around in your syrup!
Finally, you will want to have an airtight container like mason jars handy to add the simple syrup to once it is done steeping.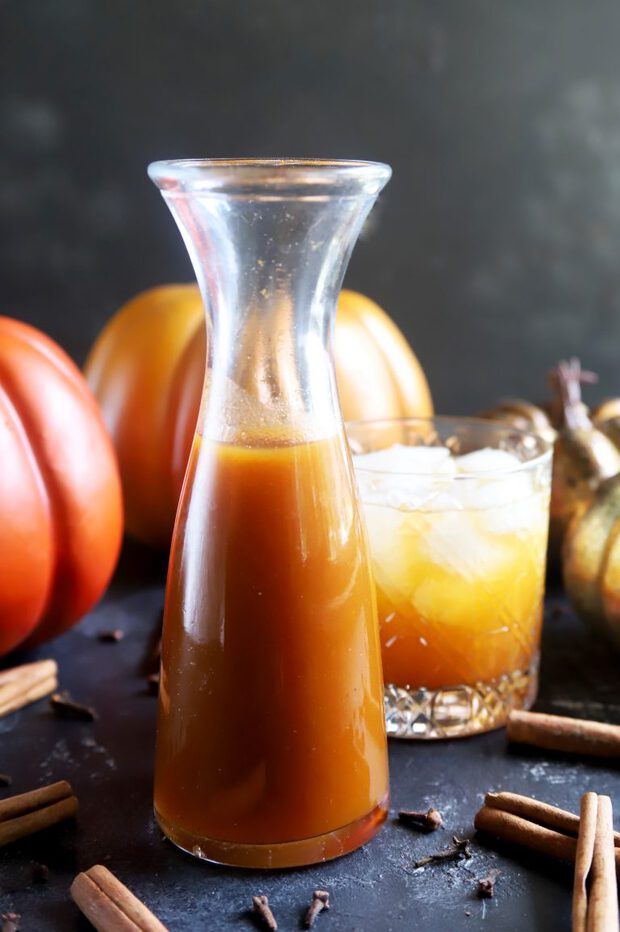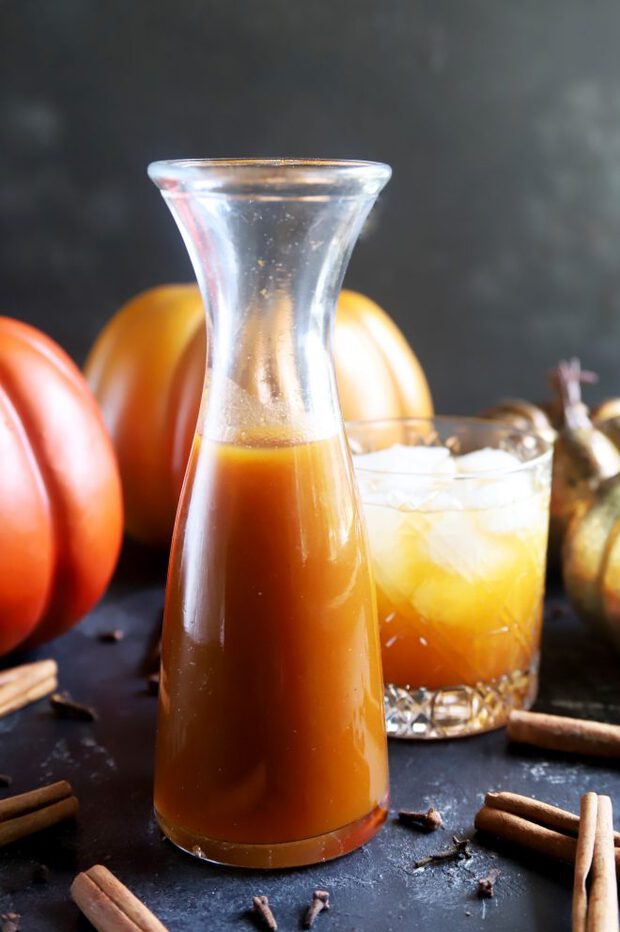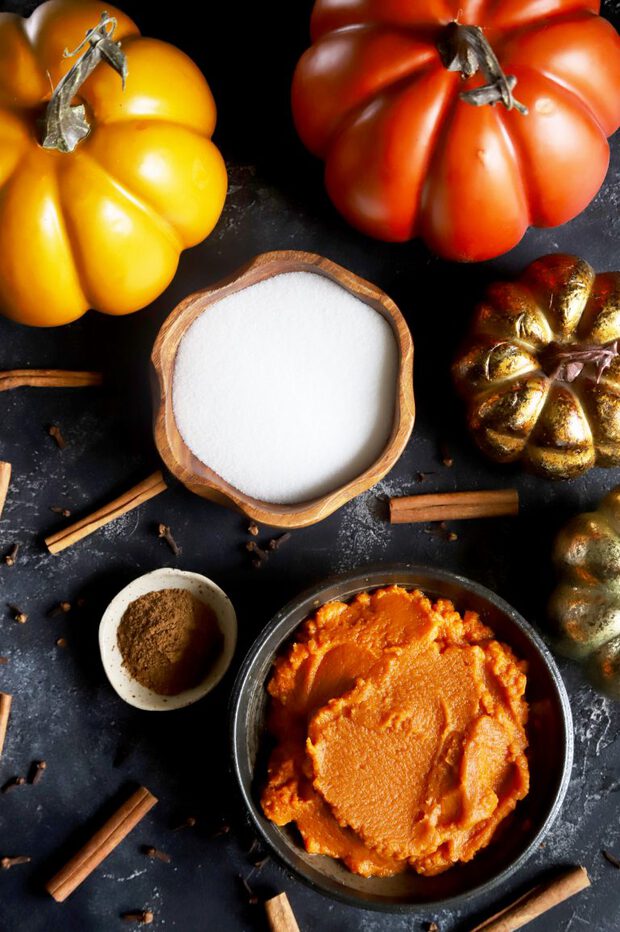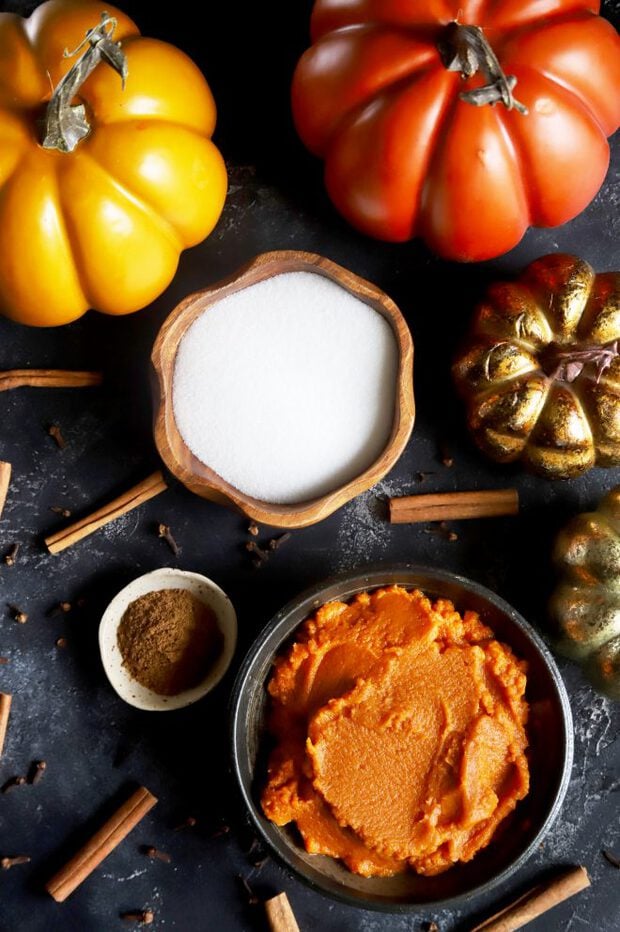 How To Make Pumpkin Spice Simple Syrup
Boil
First, you will add all the ingredients to a small saucepan and bring it all to a boil. You'll only need to stir it once or twice, so don't worry about fussing over it while it heats up.
Steep
Once the mixture is boiling, you remove it immediately and cover it. Then you just let it sit for about 15 minutes so that all the flavors really get into the syrup.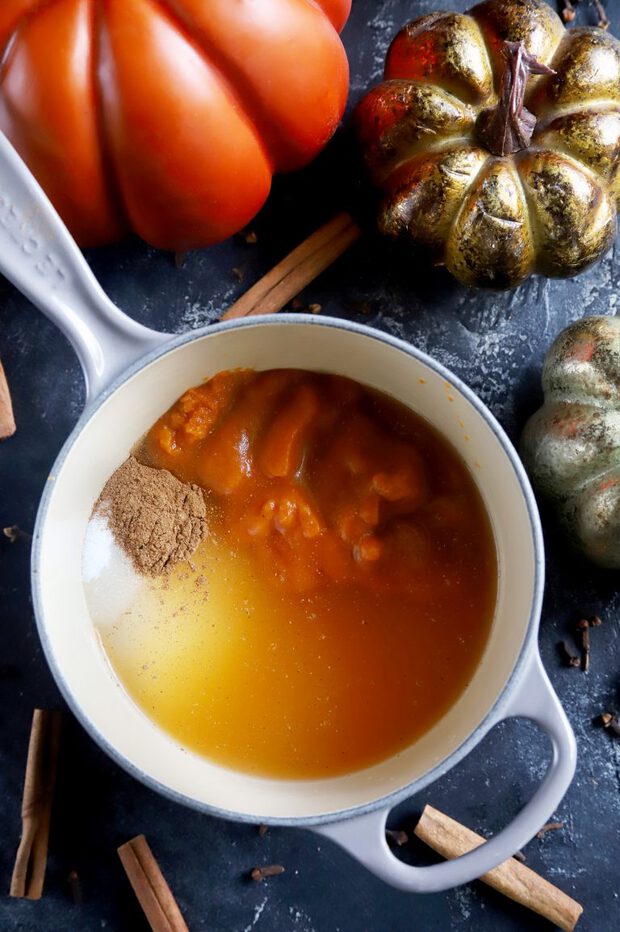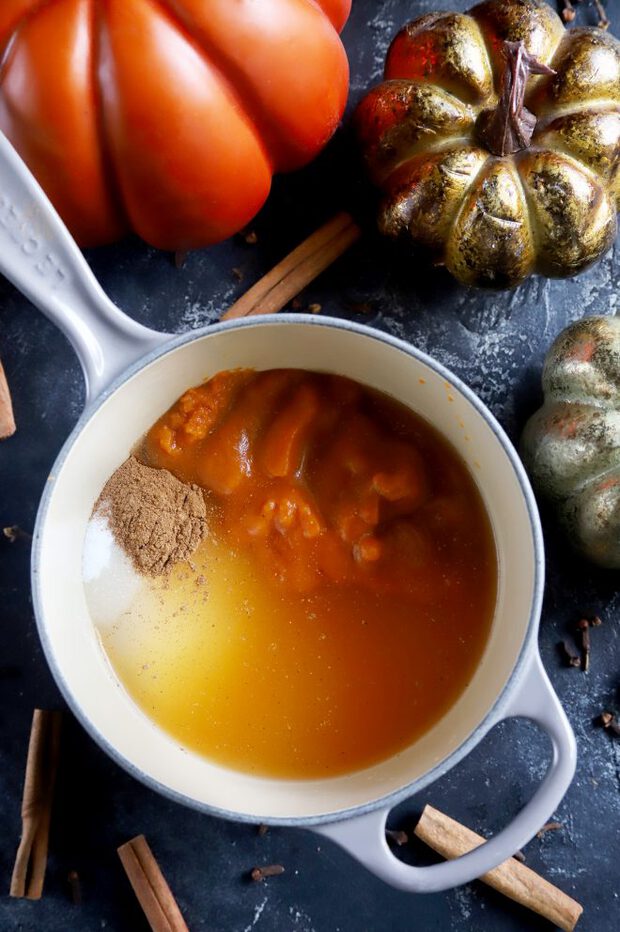 Strain
After steeping, it's time to strain! This gets the thick pumpkin puree bits out of there, so all you are left with is the simple syrup.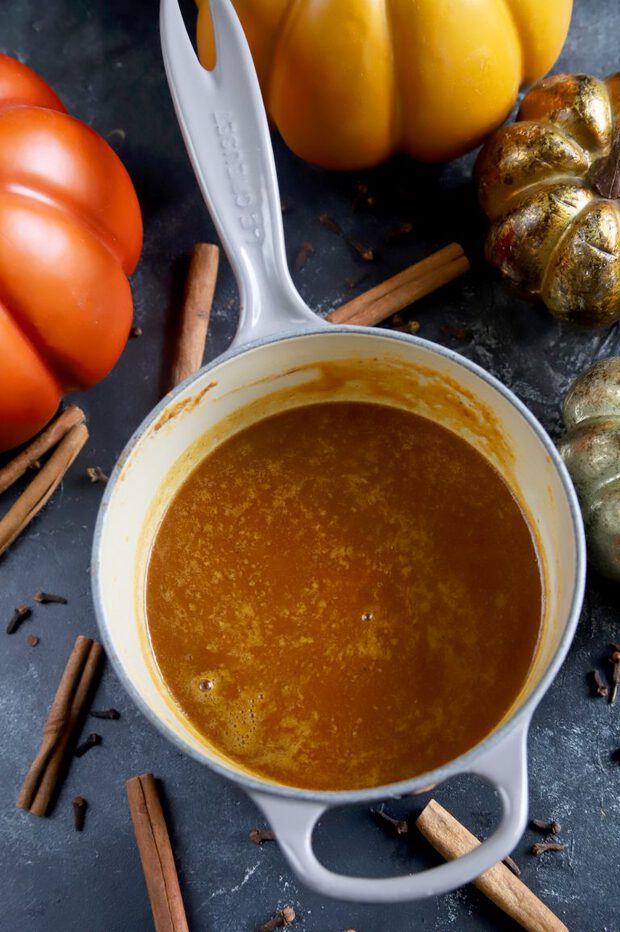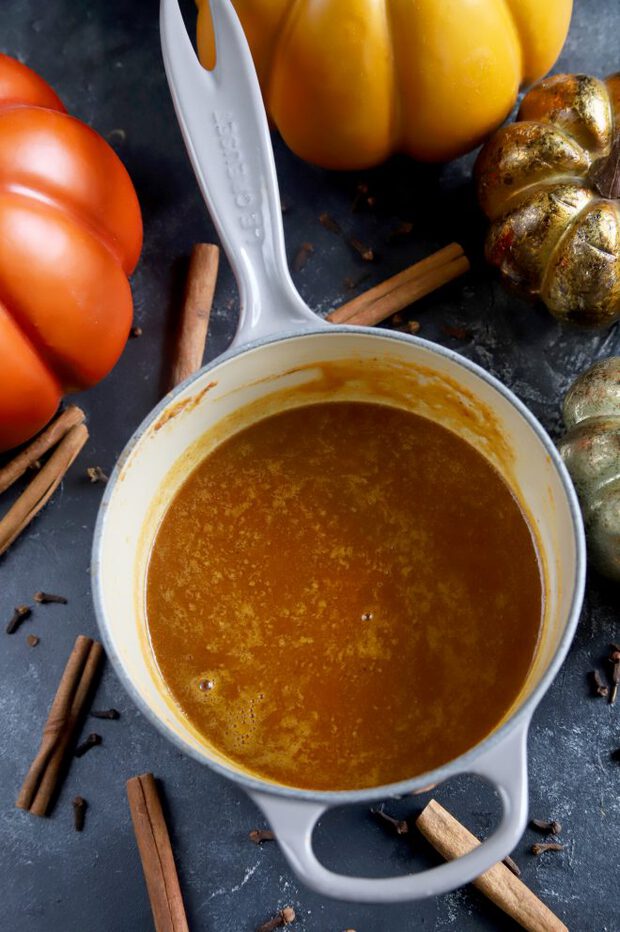 How do I store simple syrup?
To store the simple syrup, be sure to let it cool to room temperature first. Then add it to an airtight container and store it in the refrigerator.
How long can I store simple syrup?
Simple syrup can be stored in the refrigerator in an airtight container for up to 1 week (if it even lasts that long!).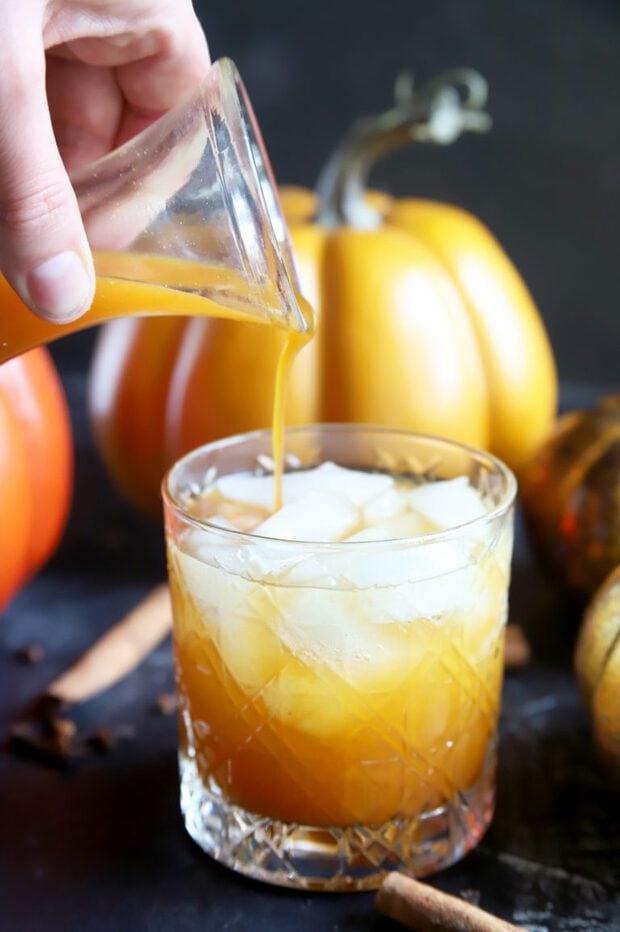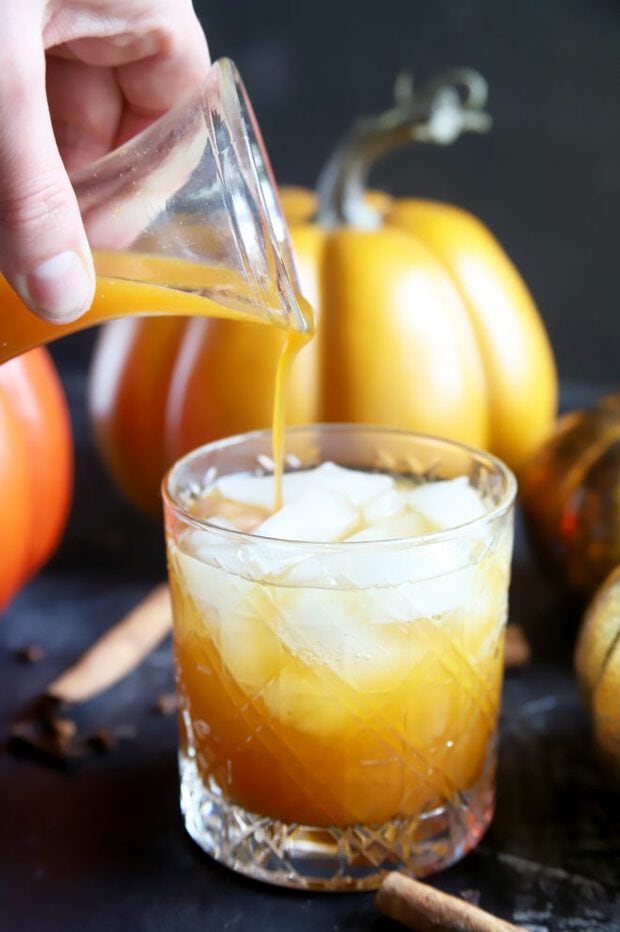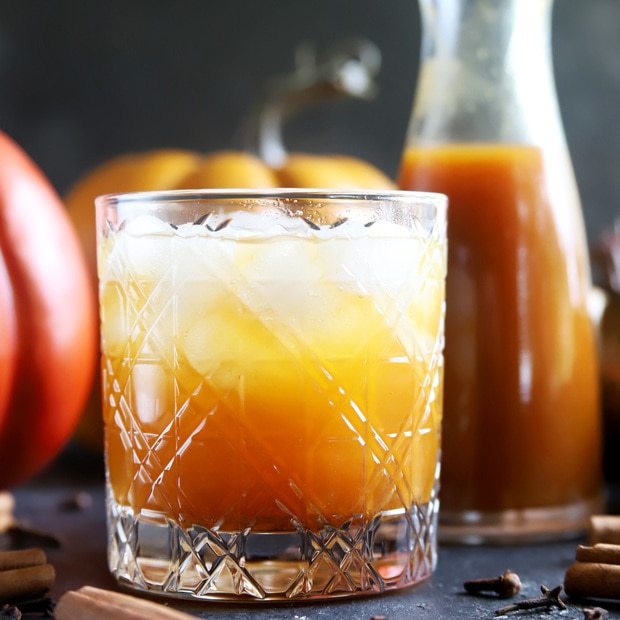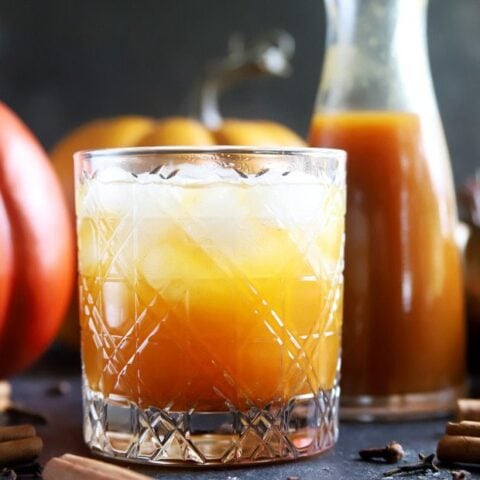 Pumpkin Spice Simple Syrup
Additional Time:
15 minutes
Easy to make and with so many uses, this pumpkin spice simple syrup is fall-tastic!
Ingredients
8 oz pumpkin puree
1 1/2 cups water, more as needed
1 1/2 cups granulated sugar
1/2 tsp pumpkin pie spice
Instructions
To make the simple syrup, add pumpkin puree, water, sugar and pumpkin pie spice to a small saucepan. Bring mixture to a boil over medium-high heat, stirring constantly.
Once the syrup is boiling and smooth, remove from heat and cover. Let sit for 15 minutes.
Strain the pumpkin mixture into an airtight container.
Let cool completely before making the cocktail.
Syrup can be stored in the refrigerator for up to 1 week.
Recommended Products
As an Amazon Associate and member of other affiliate programs, I earn from qualifying purchases.