Please note this post contains affiliate links.
An Apple Whiskey Sidecar Cocktail is so simple to make and it's filled with apple flavor! The mixture is ideal for a crisp fall day, when you want to sip on something with cider, without having to warm it up. Make it for your next cocktail party, or even your next brunch!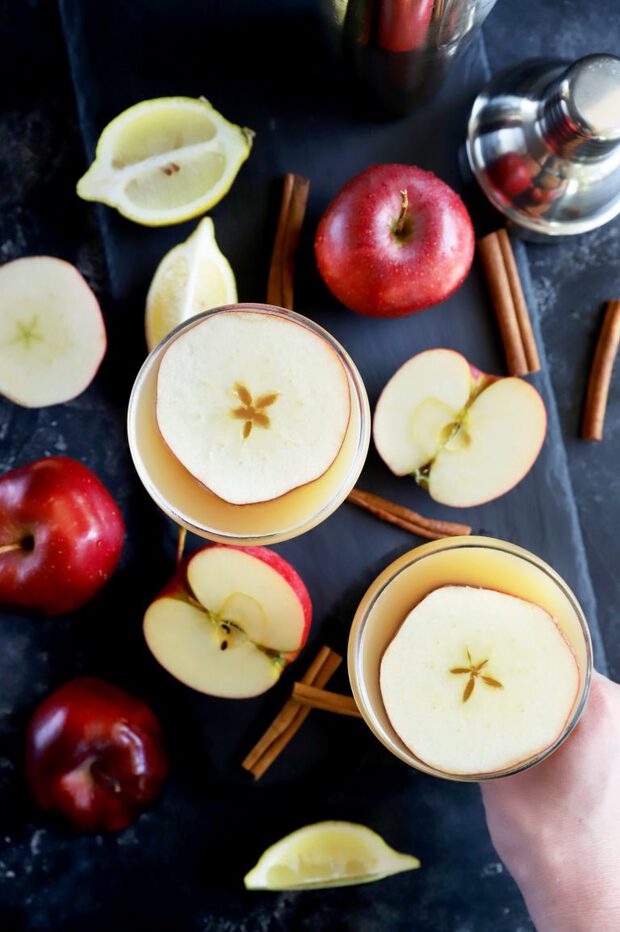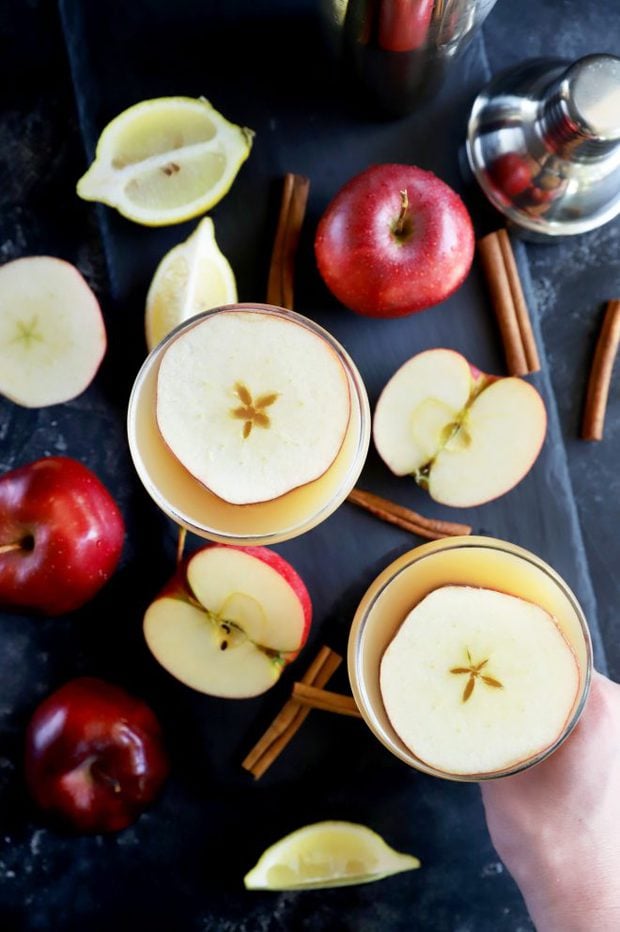 Hellooooooooo October!
October is full of the most lovely things. My mom's birthday, my birthday, and my mother-in-law's birthday are all this month (Libras really are the best people, aren't they?). Not to mention, this is when it really starts to feel like fall in Denver.
This is the month where the weather (hopefully!) starts to cool off, the leaves change, and we might even have a little snow by the end of the month.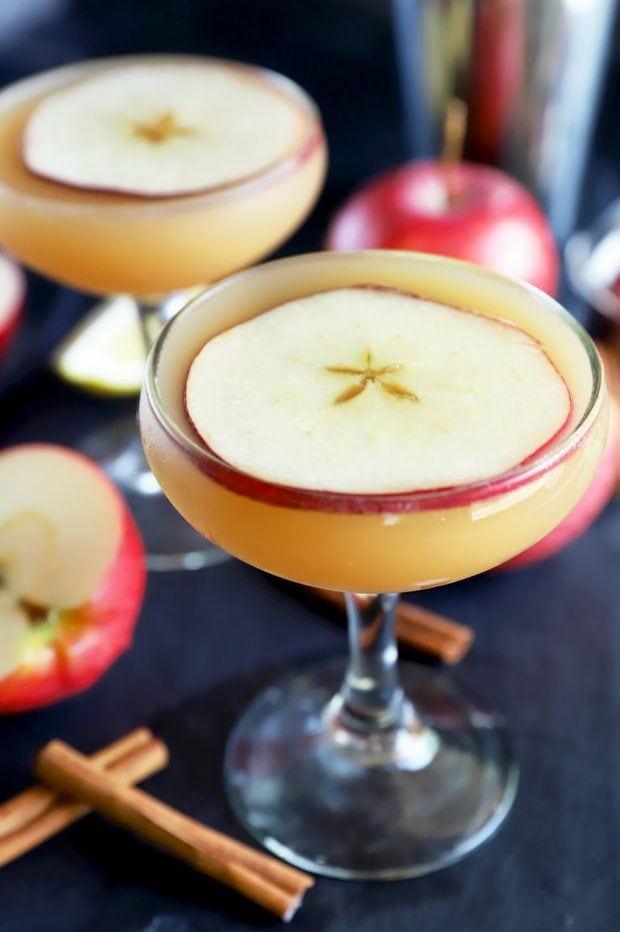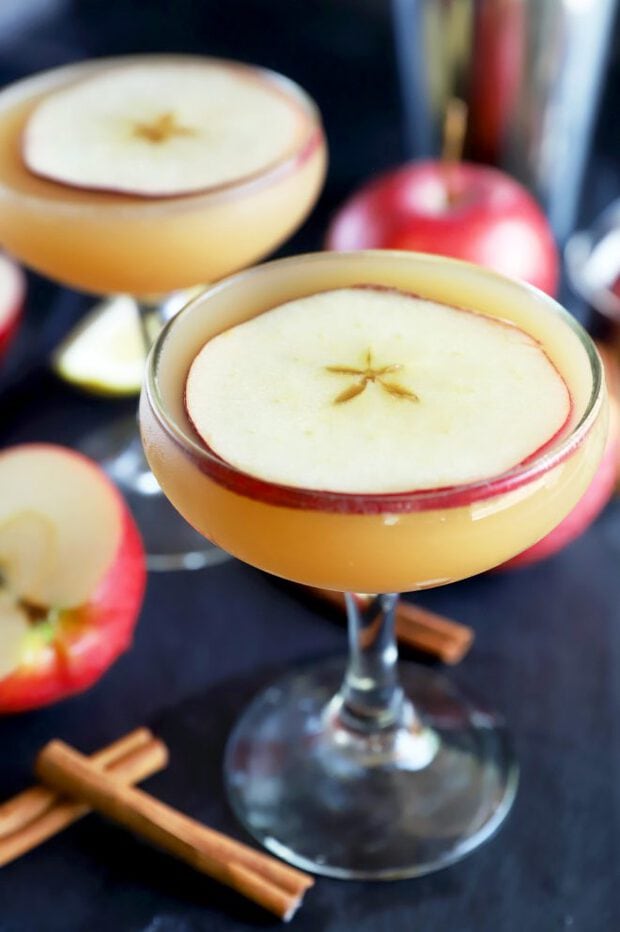 Of course, I will be missing most of the month (including my mom's birthday… sorry mom!) because EUROPE. Today I will be landing in Paris with my dearest friend Bridget, and the first thing I am going to do is buy her a belated chocolate croissant. Or macaron. Perhaps pastry. Or baguette….
So. Many. Choices.
However, if I can grab the ingredients for this cocktail from the local stores, you can bet that I will be making one for us as a nightcap when arrive all jet lagged.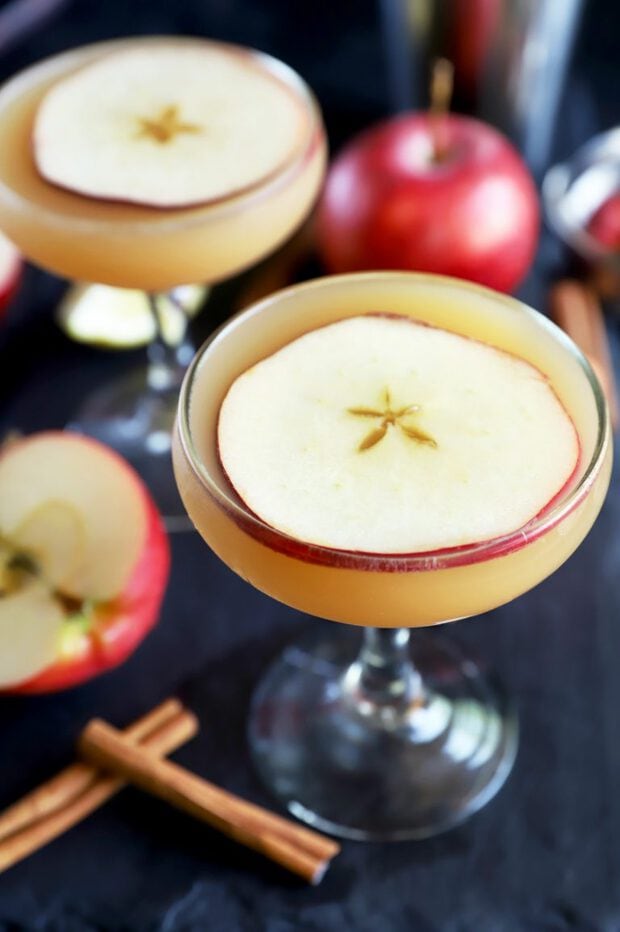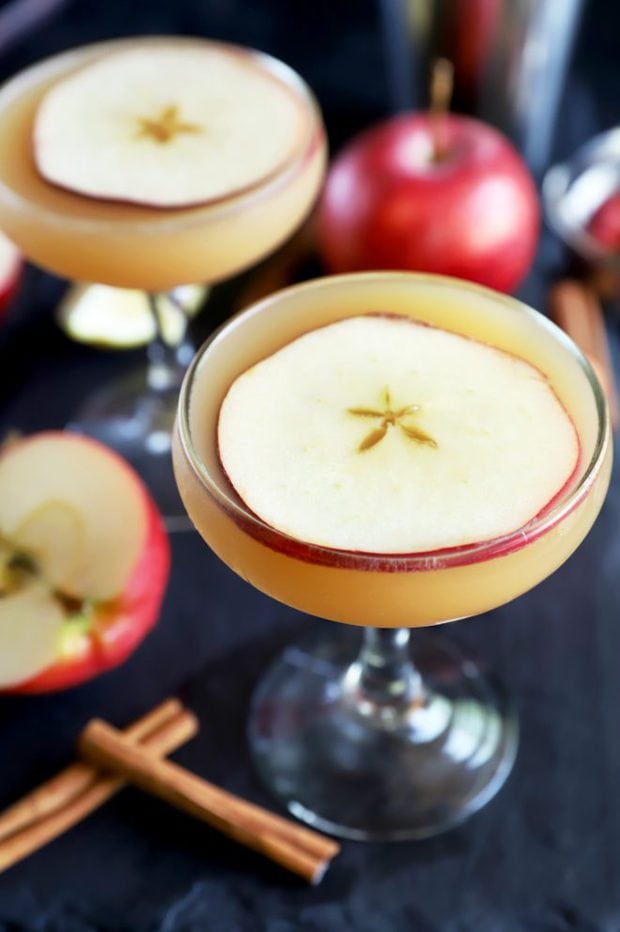 This cocktail is everything that reminds me of fall. It has apple cider which reminds me of apple picking in Kansas with my mom as a young girl, our beagle in tow. The whiskey reminds me of the whiskeys that the Man loves (and his amazing warm whiskey ciders… YUM). And a sidecar? Well that's a funky little simple cocktail that I am always in the mood for!
With just a handful of ingredients, you are going to love sipping on these as the crisp weather rolls in and the leaves start to truly put on a show.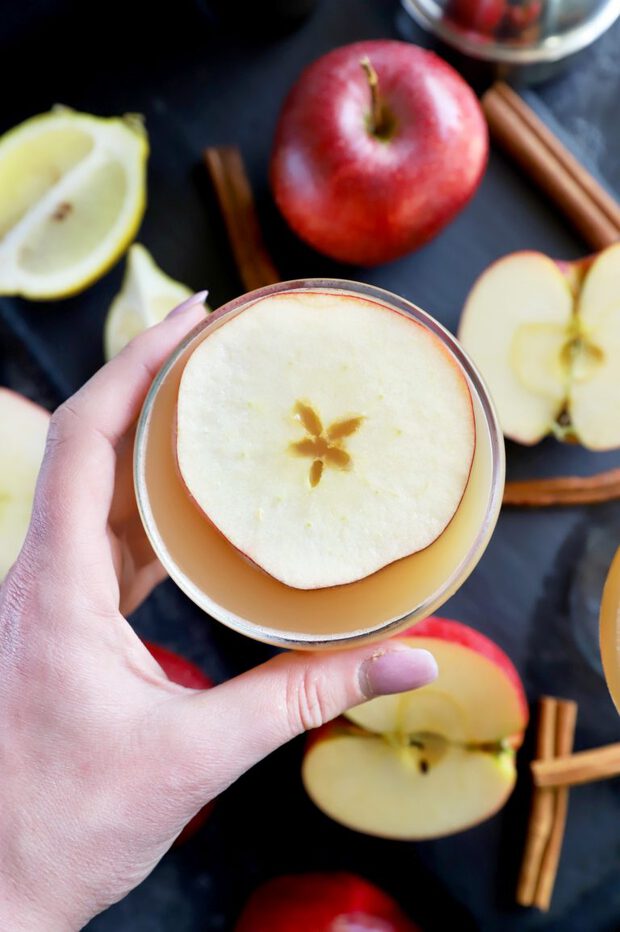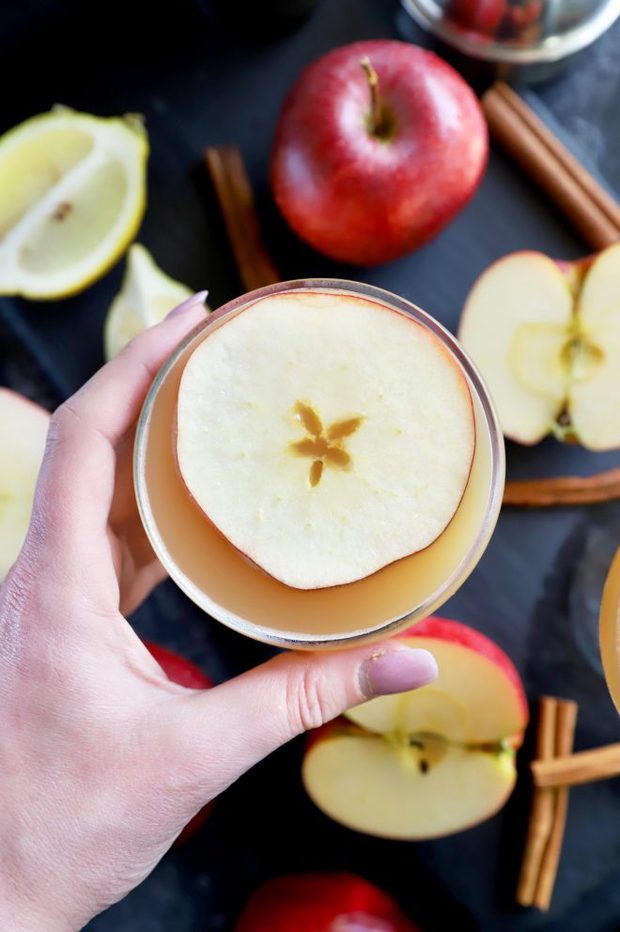 This Recipe's Must-Haves
This cocktail comes together easily in a cocktail shaker like the Boston cocktail shaker.
Once you are done shaking everything together, be sure to have a strainer handy so you can strain out the ice.
I love the look of any cocktail in the coupe glasses you see pictured here. If you want to go the extra mile, you can chill those glasses for about 15 to 20 minutes so the cocktail stays nice and cool in the glass.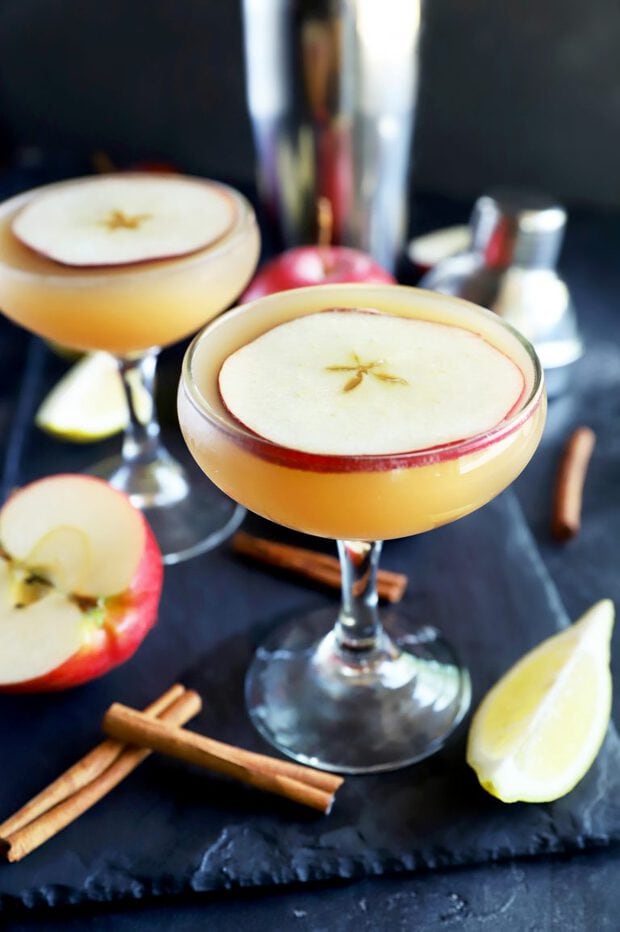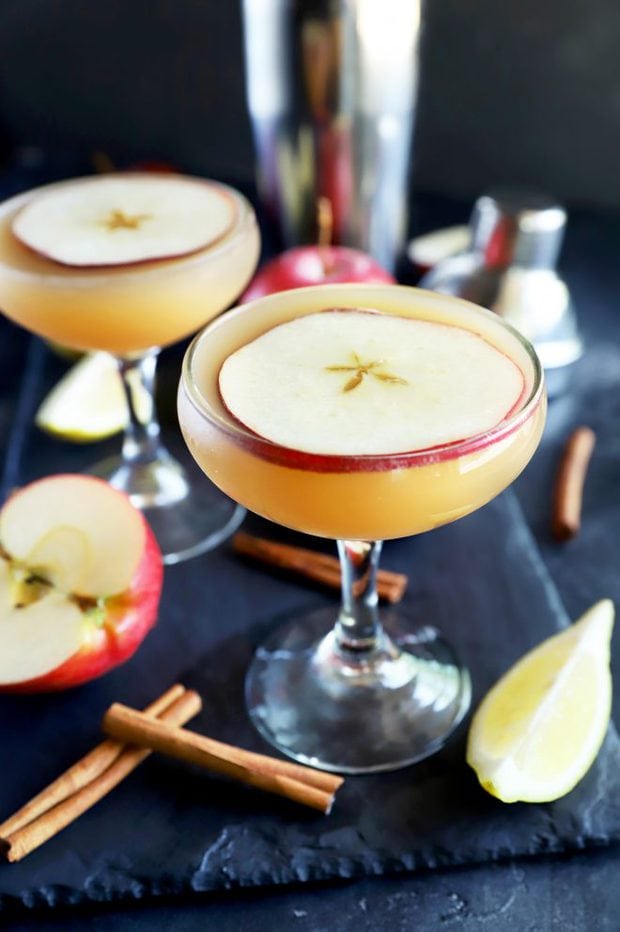 How To Make An Apple Whiskey Sidecar Cocktail
Shake
I love cocktails that come together in a shaker over ice, don't you? It's so much easier when you can throw everything together, shake it, and be done. It also makes it easy to double or quadruple the cocktail so you can make them in batches for whoever you have over this fall.
Strain & Serve
Once it's all combined, simply strain the cocktail into a cocktail glass. I love using coupe glasses like I mentioned before, but really, even a rocks glass will do the job just fine.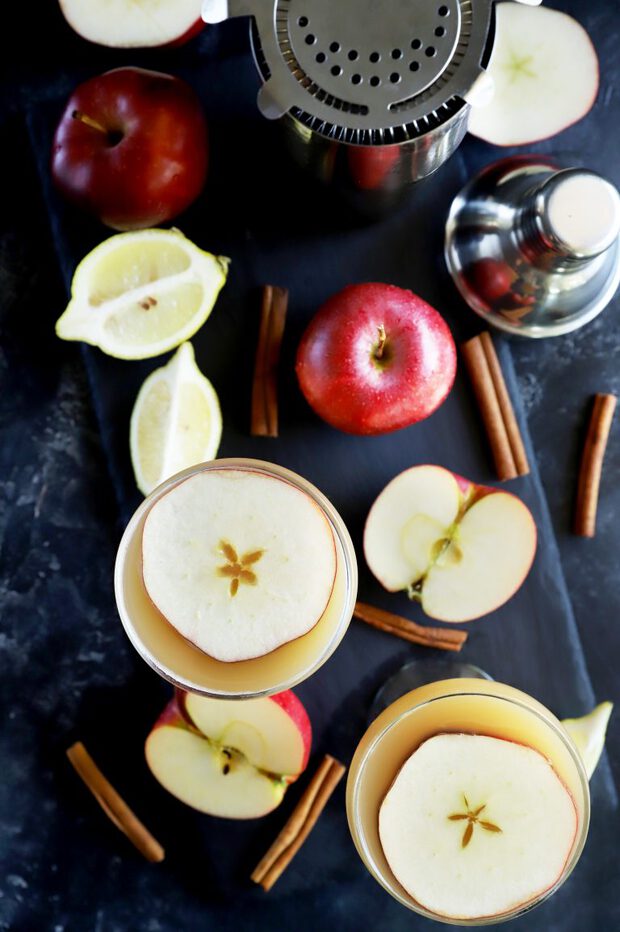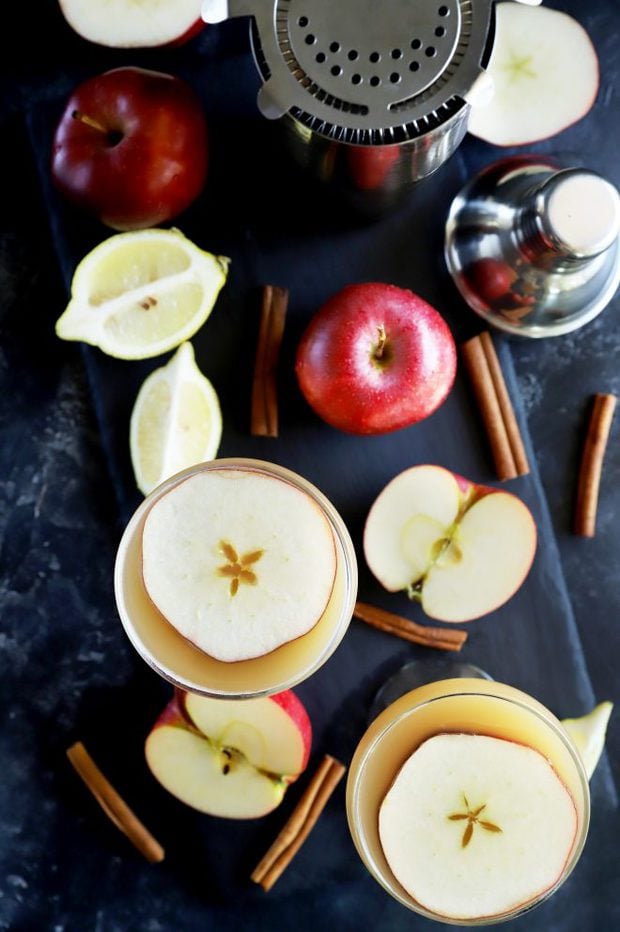 What is a sidecar?
The sidecar cocktail is traditional made with cognac, orange liqueur, and lemon juice. It's a cocktail that actually originated in Paris, thus the reason I decided in on it in anticipation of my current European adventure!
What if I only have apple juice and no apple cider?
If you don't have apple cider, then this recipe can be made with apple juice. Note that the flavor will be a little lighter and you won't get those big flavors that you get from apple cider in the cocktail. However, it'll totally work in a pinch. Just substitute the apple juice for the apple cider in the recipe.
Be sure to taste it before you strain it, because you might want to add more apple juice!
Want more apple flavor?
If you really want to up the apple flavor in this recipe, be sure to use my apple pie infused whiskey in it! It's an extra hit of warming spices and apple that elevates the cocktail even more.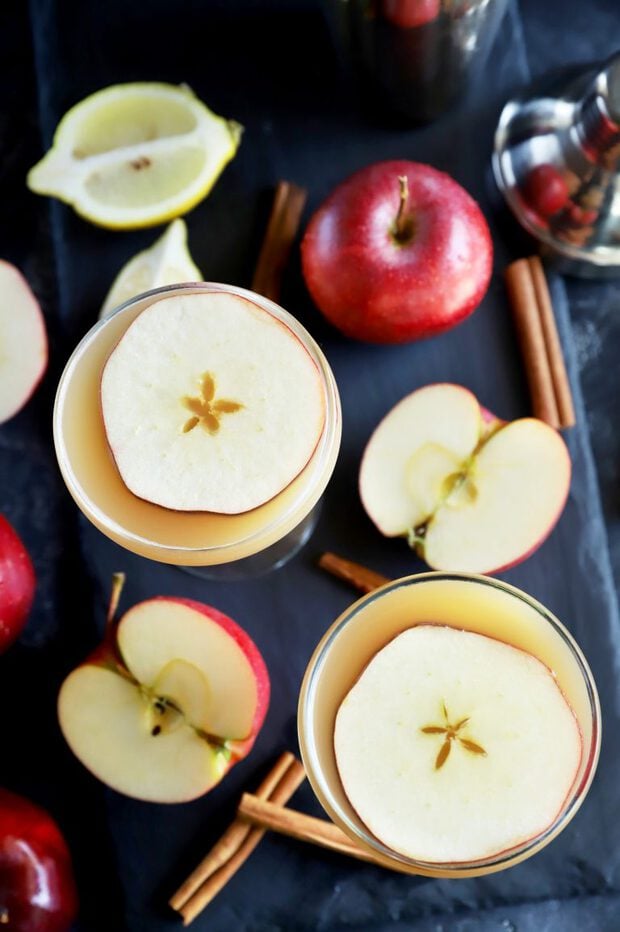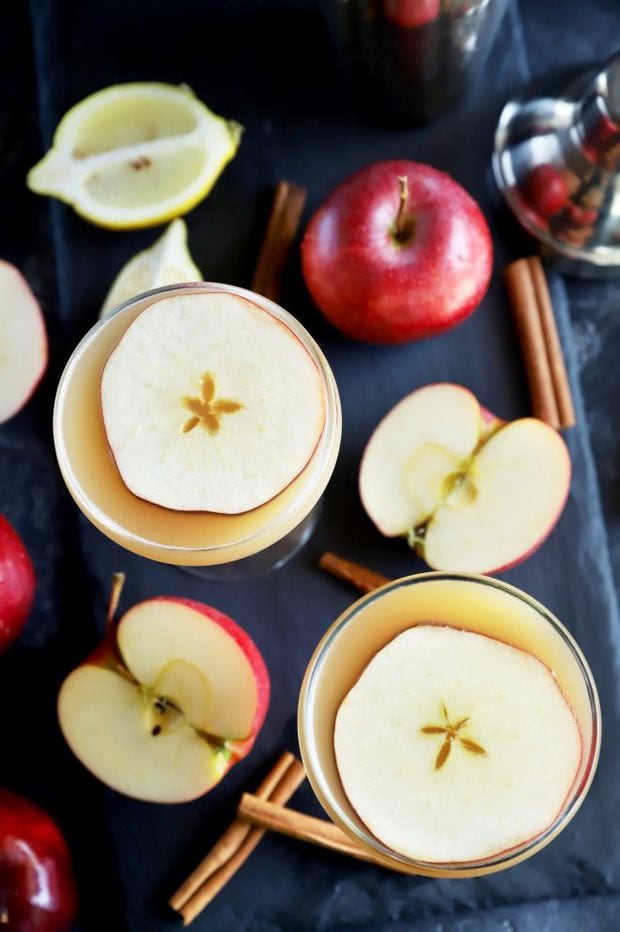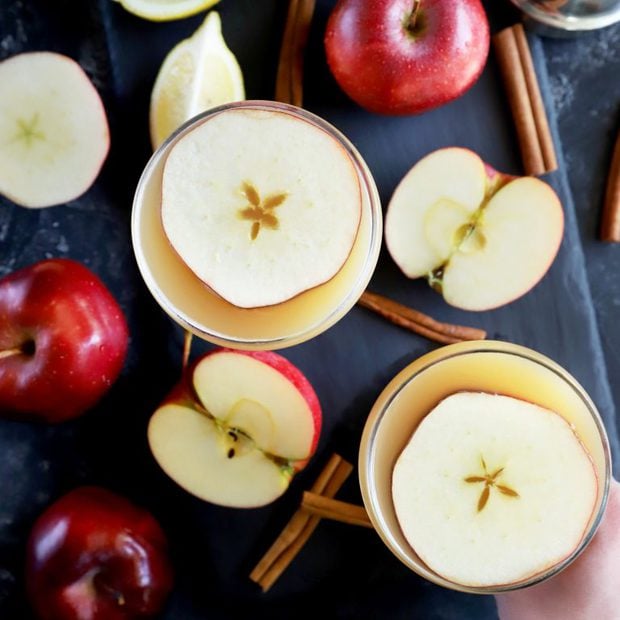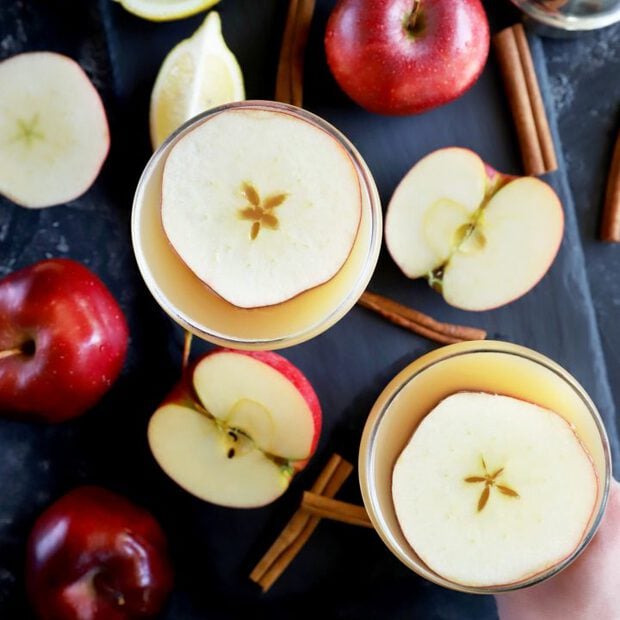 Apple Whiskey Sidecar Cocktail
Apple cider, whiskey, and the classic sidecar ingredients make this cocktail an instant fall favorite.
Ingredients
2 ounces apple cider
1 ounce cognac
2 ounces bourbon
1/2 ounce Cointreau
Splash fresh lemon juice
Garnish: apple wheels (seeds removed)
Instructions
Add all ingredients, except garnish, to a cocktail shaker filled with ice.
Shake well.
Strain cocktail into a couple glass.
Garnish with an apple wheel and serve.
Recommended Products
As an Amazon Associate and member of other affiliate programs, I earn from qualifying purchases.