Please note this post contains affiliate links.
Berrylicious Gin and Tonic is the only thing you need to be sipping on at your July 4th shindig. The flavors in the gin are played up with a little elderflower liquor and the berries are festive enough even Martha Stewart would approve.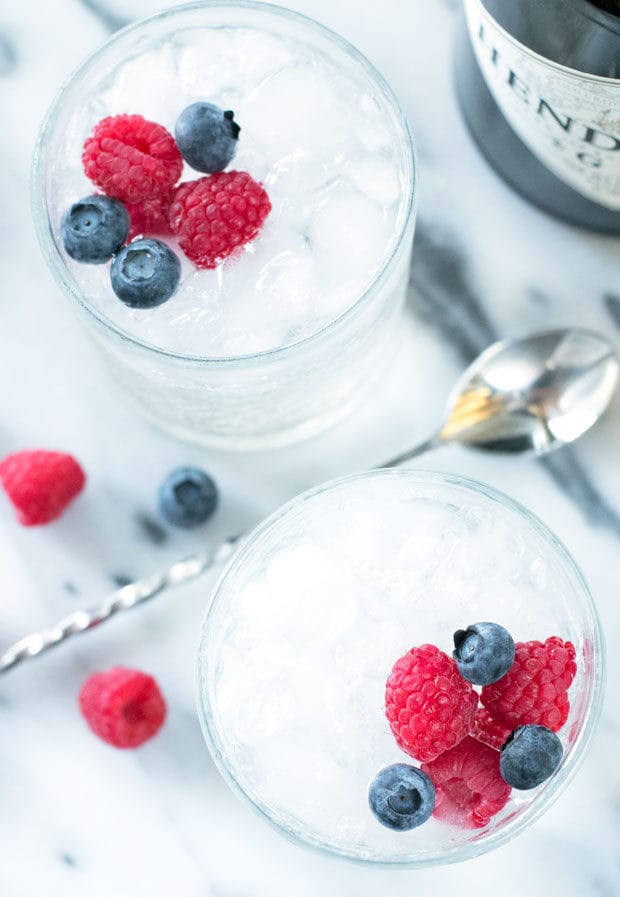 It's almost a longggggg weekend! Can I get a hallelujah?!
This week has been a bear and all I have wanted to do for the past 4 days is throw my hands up, say "F this" and run away to Mexico for a week of nothing but pina coladas and tacos.
Alas…. this is not real life. At least not my real life.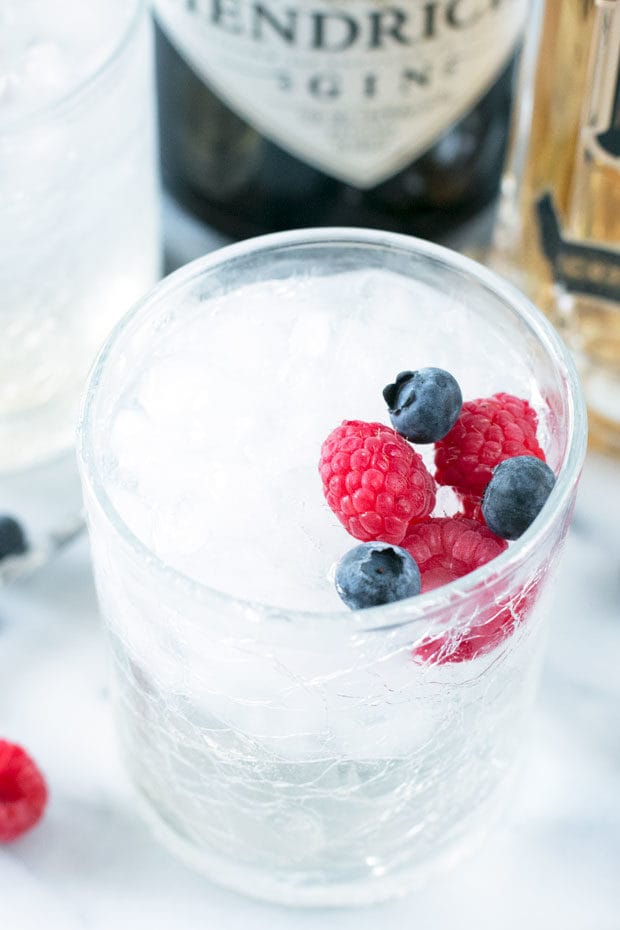 This, this is the reason I turn to gin. I am not ashamed to say that gin is my soulmate booze.
Tequila makes me insane, whiskey makes me party, vodka gets me giggly and beer/wine just makes me want to nap. Gin though… Gin gets me to my happy place where I'm a slightly more animated version of myself (yikes, I know), without doing anything too ridiculous like falling up stairs or deciding to put a $20 bill in a quarter machine.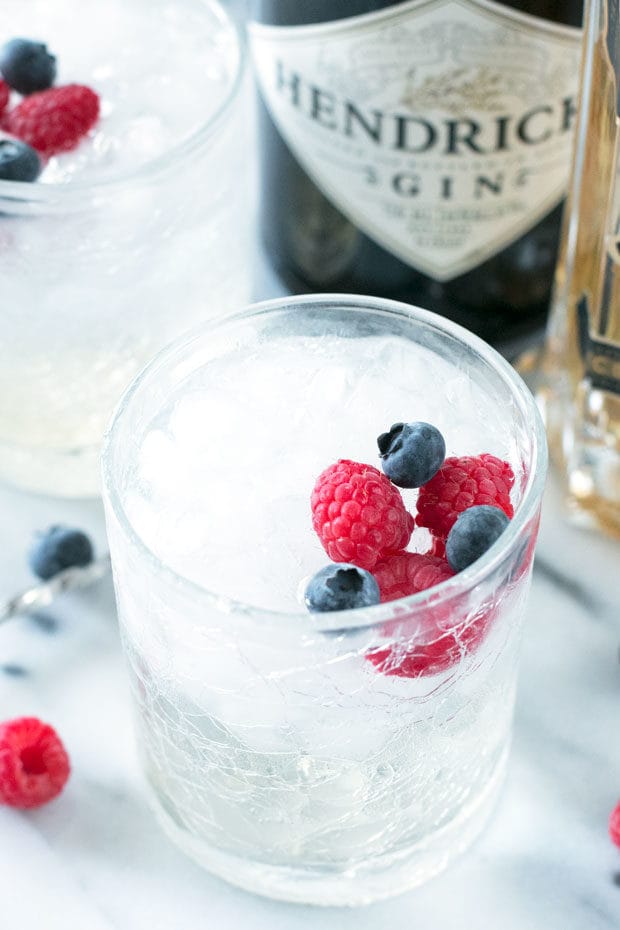 Yep, that really happened to me. It happened far too recently to admit without embarrassment. There might still be 15 quarters roaming around in my purse.
Such. A. Mess.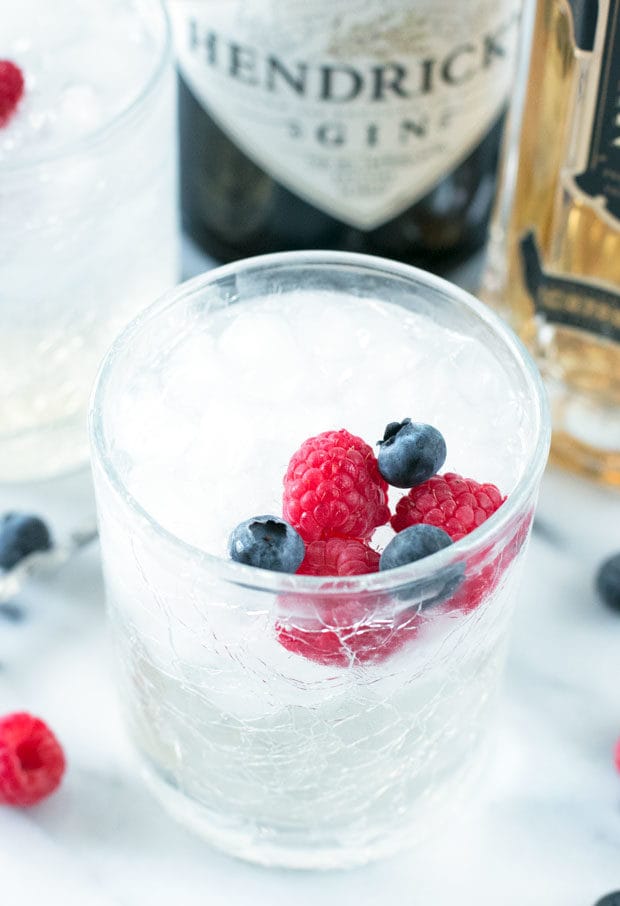 Let's return to this gin and tonic cocktail shall we?
This is a simple classic recipe with just a tiny twist to it – elderflower liquor. The splash of elderflower brings out the floral notes in the gin and a touch of sweetness. Soak the berries in your drink and gobble them up at the end – they taste so freakin' good, trust me on this.
It's just what I want to sip on as I man the grill on July 4th. And my man the grill I mean supervising, from a distance, with my feet up. Come on now, I don't have to always be the one cooking, do I?
This Recipe's Must-Haves
All you need to make this cocktail is to have your jigger and bar spoon ready to serve it all up.
I like to serve this gin and tonic in a double old fashioned cocktail. However, you can also serve it up in a highball glass or even a pint glass if that's all you have on hand.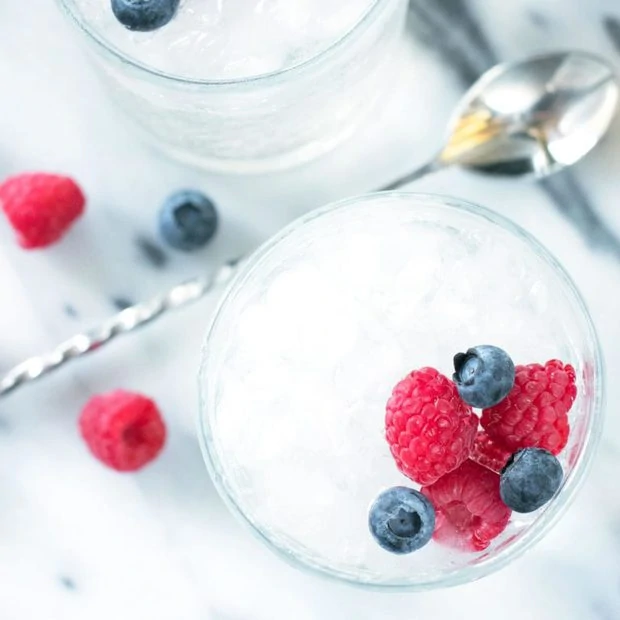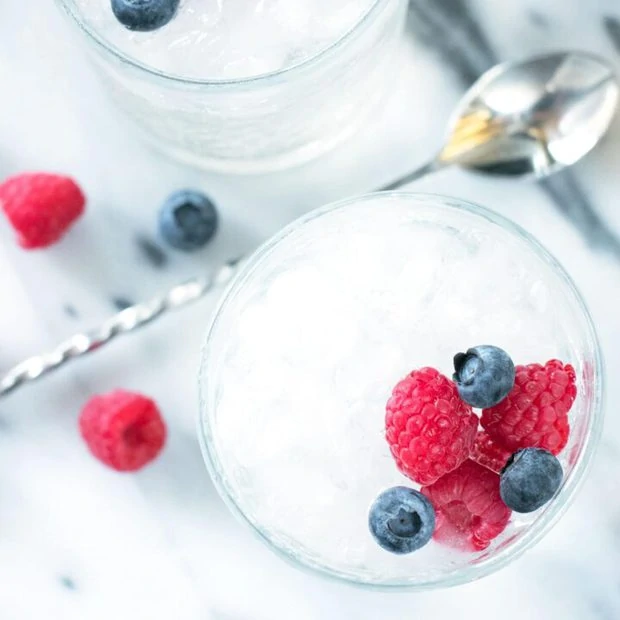 Berrylicious Gin & Tonic
The elderflower liquor is just the right addition to bring out those floral gin notes you love.
Ingredients
2 oz gin
1 oz elderflower liquor
Tonic water
Garnish: raspberries, blueberries
Instructions
Fill a rocks glass halfway with crushed ice.
Add gin and elderflower liquor, stirring briefly.
Top with tonic water.
Garnish with raspberries and blueberries as desired.
Recommended Products
As an Amazon Associate and member of other affiliate programs, I earn from qualifying purchases.