Gin Sling
The Gin Sling is a classic cocktail with just the right amount of bitters to go down smooth. This is exactly how I class up happy hour in my house!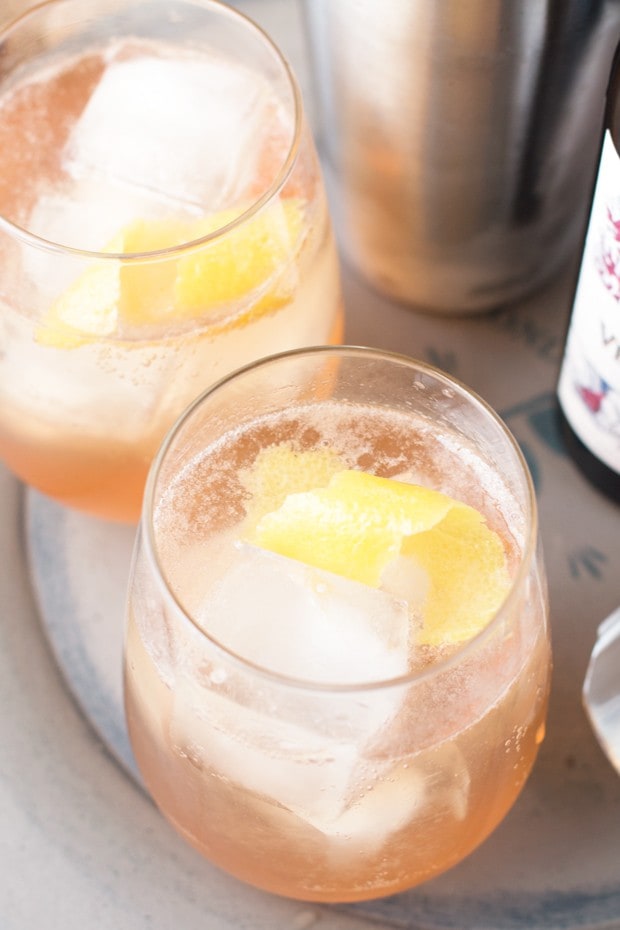 There's no happier hour than cocktail hour, right? It's the happiest hour in my book at least. That moment when you walk through the door, slip into PJs, make yourself a smart drink and breathe for the first time in 12 hours.
Or is that just me?
Lately I feel like I am spinning like a top, balancing clients, campaigns, cooking, photography, and pretending to have some sort of a social life. On top of all this, the freezing temps in Denver have driven me inside for my workouts and I finally talked myself into joining a gym. I've been pretty dedicated about getting myself into a routine. I swear, you would think I was brought up in a military family given my affinity for schedules and routines. The routine is the only way I'll keep hustling out into the cold to get a workout in.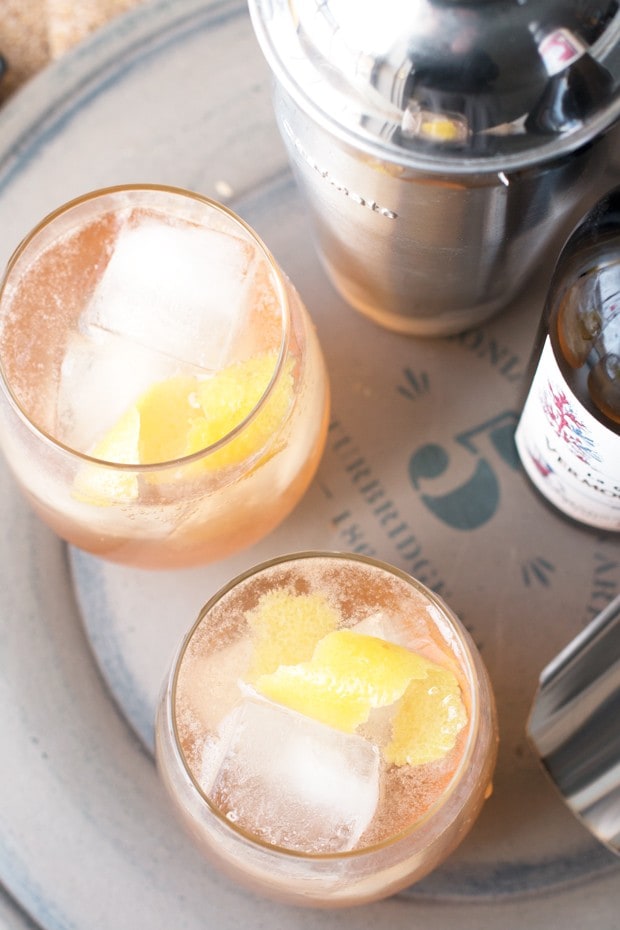 I'd forgotten what big gyms are like. I have a love-hate relationship with them. I love all the bright and shiny new machines, never having to fight over a treadmill and having spacious locker rooms to collapse in after I've just pushed myself a wee bit too far. I don't love the hopped-up-on-steroids dudes huffing and grunting next to me while I lift my tiny 15lb weights. It's intimidating, ok? I mean, go you for being strong, but could you not scare the crap outta me with every rep? I feel like one of them is going to turn green and go HULK SMASH on the whole place.
After all the working out, the dodging cute guys because I have no makeup on and am a sweaty mess, the attempting not to get smashed by huge bulked up dudes and the final weigh in at the end, I NEED that cocktail.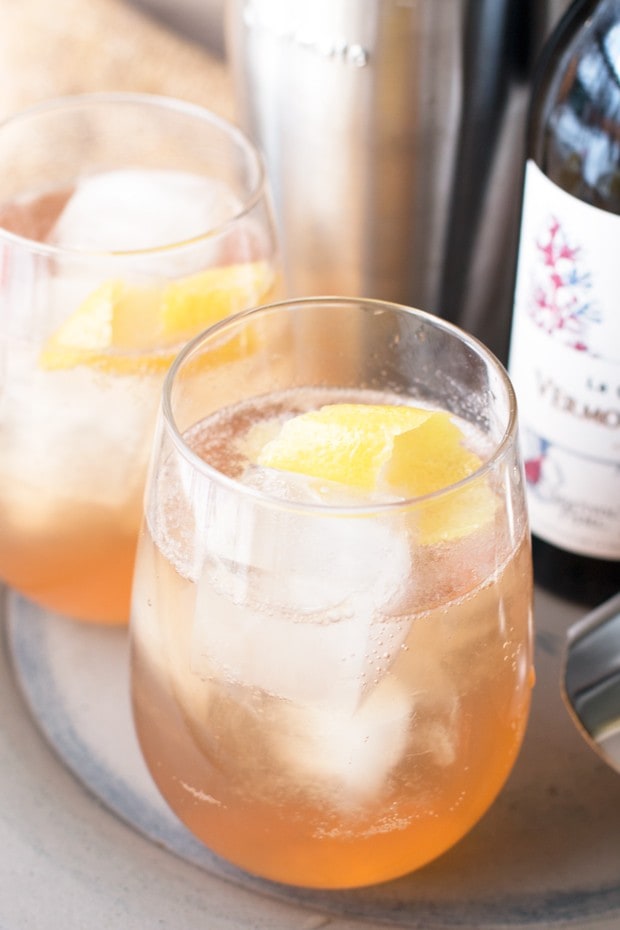 I'm sure none of you are surprised that I keep floating back to the classic cocktails. Old-fashioned's and Manhattan's have been the main go-tos for me for months, but now I'm all about the gin sling. I'm already a gin girl and finally finding a classic cocktail other than the gin and tonic is incredible.
This cocktail is just the right balance of bitter and sweet that'll have you kicking back and soaking in the evening in no time.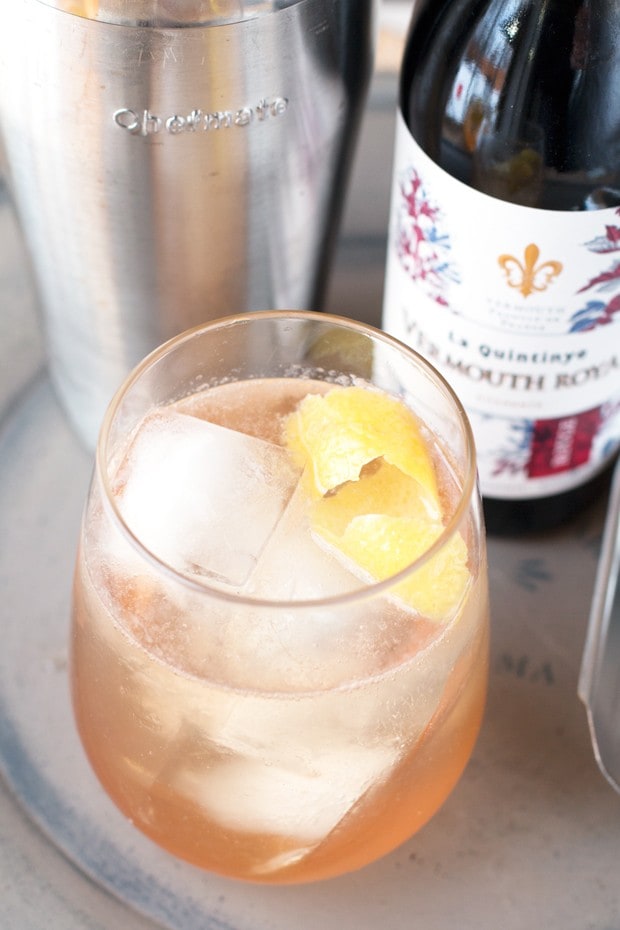 If only I could train Kya to make one so it'll be ready for me the moment I get home…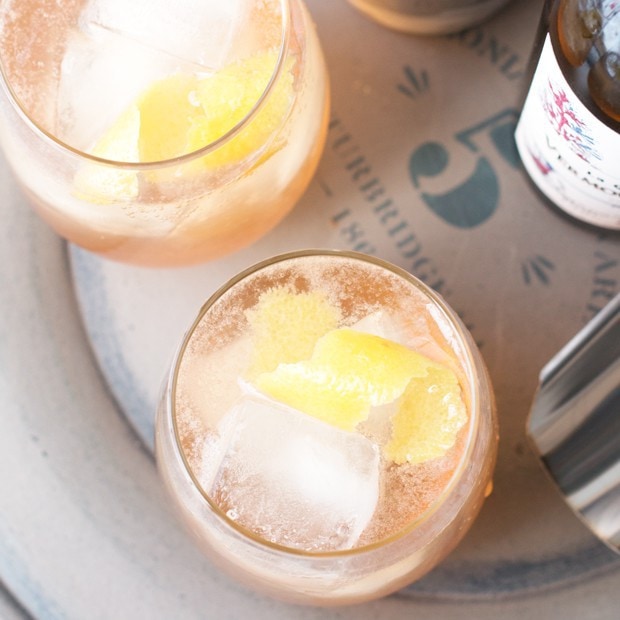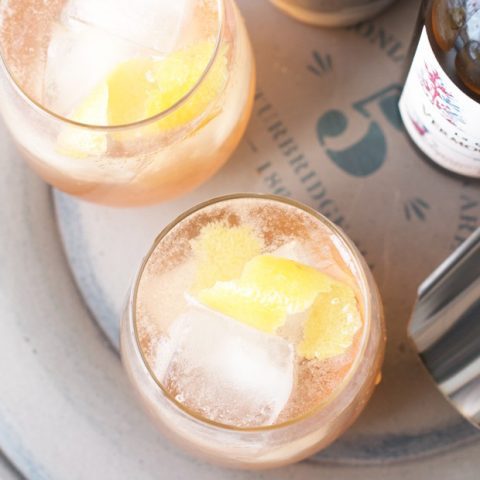 Gin Sling
One classic cocktail, one smooth drink.
Ingredients
1 1/2 oz gin
3/4 oz fresh lemon juice
3/4 oz simple syrup
1/2 oz sweet vermouth
3 dashes Angostura bitters
Soda water
Lemon peel spiral for garnish
Instructions
In a cocktail shaker filled halfway with ice, combine gin, lemon juice, simple syrup, vermouth, and bitters. Strain into a highball glass filled halfway with ice and top with soda water. Garnish and serve.