Please note this post contains affiliate links.
The Gin Sling is a classic cocktail with just the right amount of bitters to go down smooth. This is exactly how I class up happy hour in my house! Makes 1 cocktail.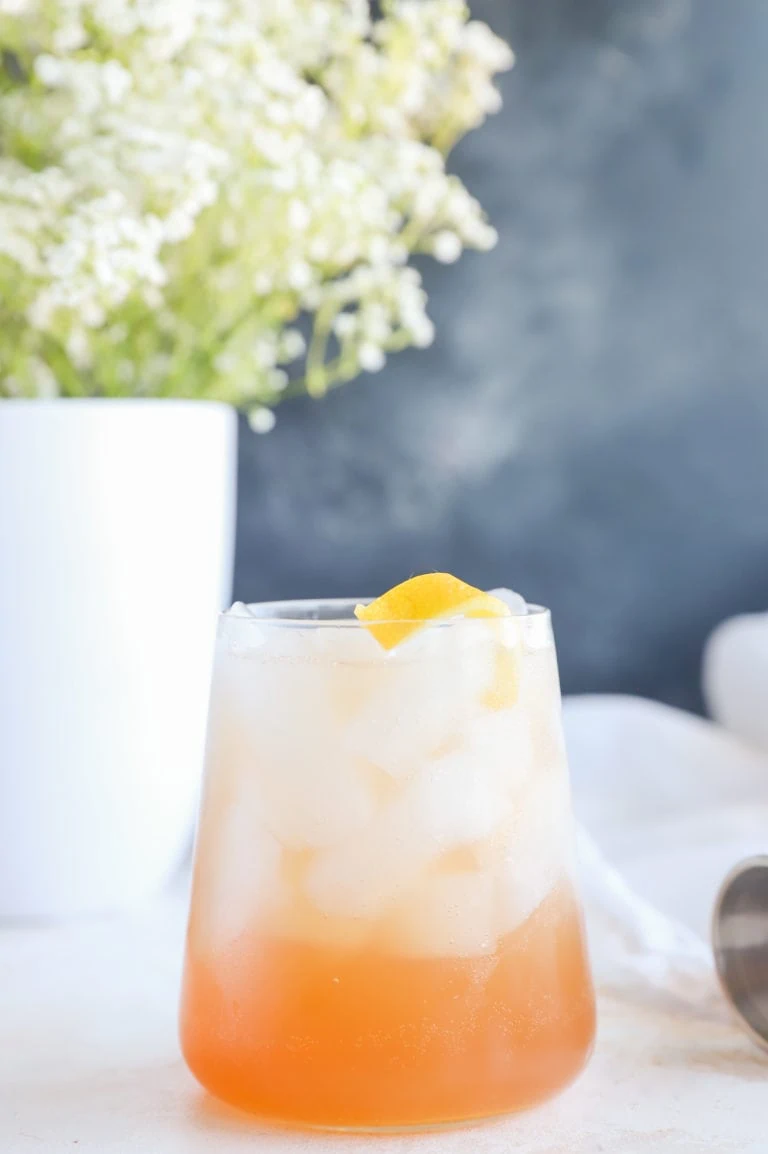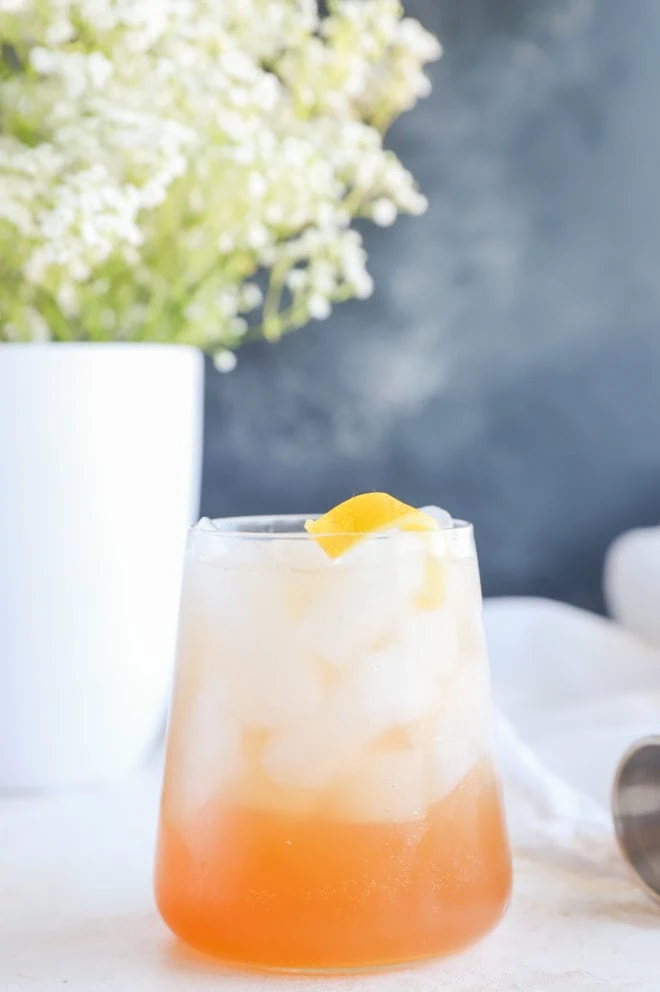 There's no happier hour than cocktail hour, right?
It's the happiest hour in my book at least. That moment when you walk through the door, slip into PJs, make yourself a smart drink and breathe for the first time in 12 hours.
Or is that just me?
Note: this post is an updated version from the original published on December 3, 2015.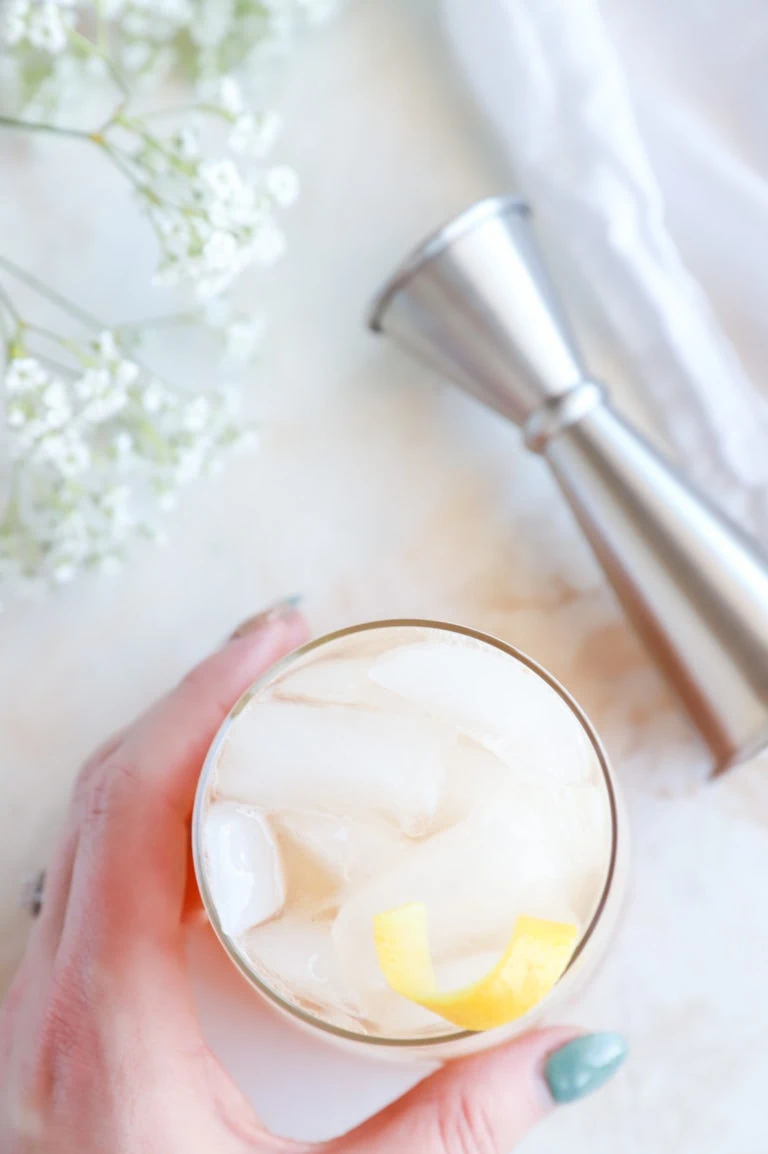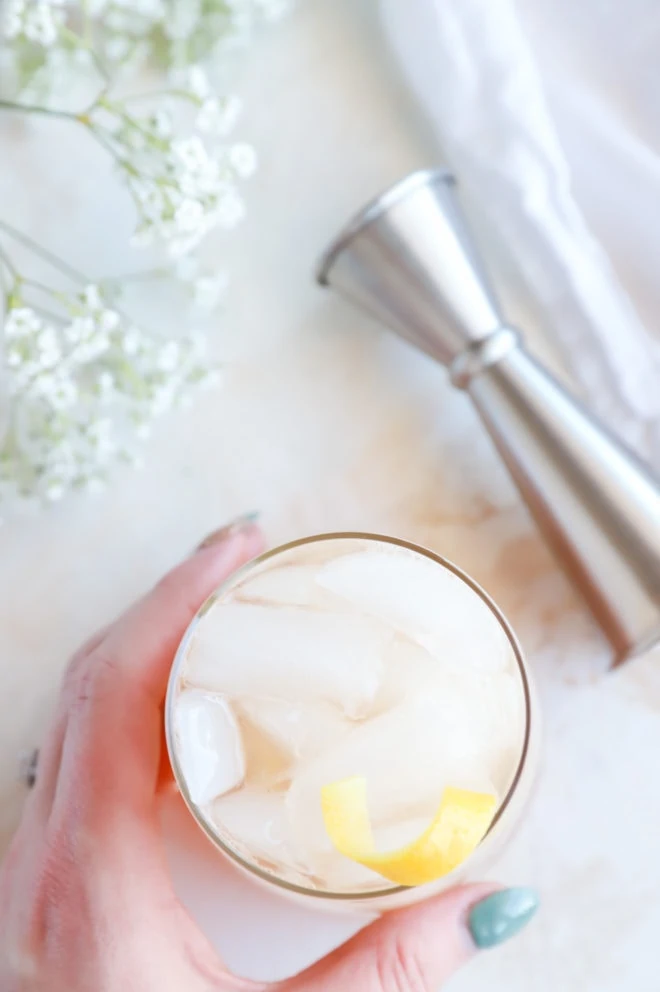 I'm sure none of you are surprised that I keep floating back to the classic cocktails. Old-fashioned's and Manhattan's have been the main go to's, but now I'm all about the gin sling. I'm already a gin girl and finally finding a classic cocktail other than the gin and tonic is incredible.
Plus, this cocktail kind reminds me of spring, warm weather, and being outside… Which I am CRAVING at the moment as we deal with yet another snowstorm here in Denver.
This cocktail is just the right balance of bitter and sweet that'll have you kicking back and soaking in the evening in no time.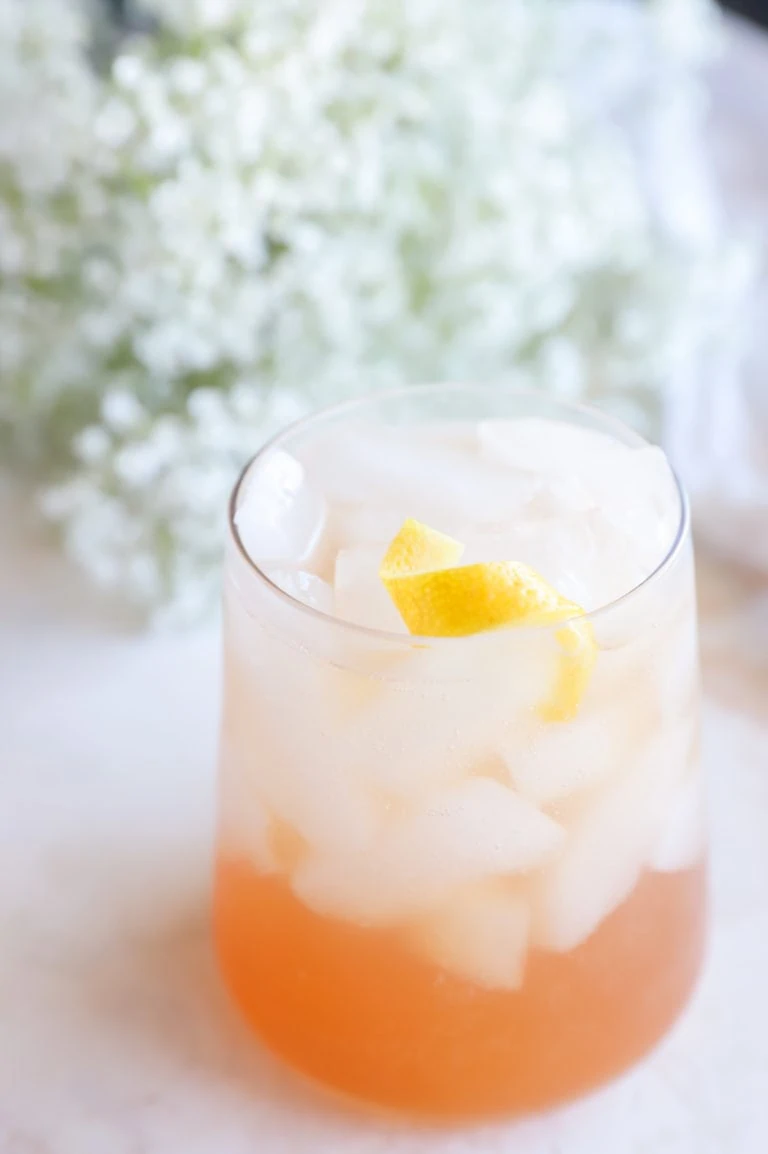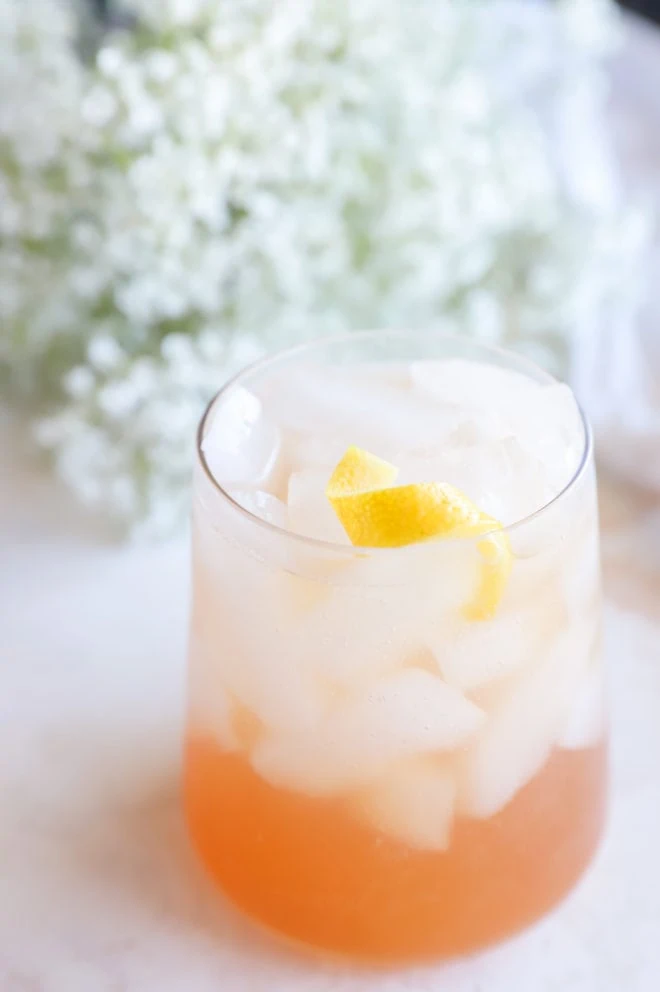 ingredients
gin – you can use a standard gin for this cocktail, whatever your favorite brand might be! I personally am a fan of Hendricks Gin (especially their Neptunia Gin) and The Botanist is really nice as well. Empress 1908 is another one of my favorites, but it will change the color you see here since it's purple in color!
lemon juice – I always recommend fresh lemon juice because store-bought tends to taste a lot more sour, in my opinion at least.
simple syrup – there's always the option buy this at your local store (liquor or grocery!), but I prefer to make it. You need are equal parts water and sugar. Bring the two ingredients to a boil in a saucepan and stir until the sugar dissolves. Remove from heat, cool, and store in the refrigerator! I usually make mine in batches of 2 c sugar/2 c water.
sweet vermouth – I recommend grabbing a middle-of-the-road brand like Martini & Rossi or Dolin. You can use a more expensive version if you also enjoy it in other drinks (like Manhattans!) – Carpano Antica Formula Vermouth is a lovely splurge.
Angostura bitters – a classic must-have for any bar cart! It's essential in so many cocktails, if you don't already have it, go get it.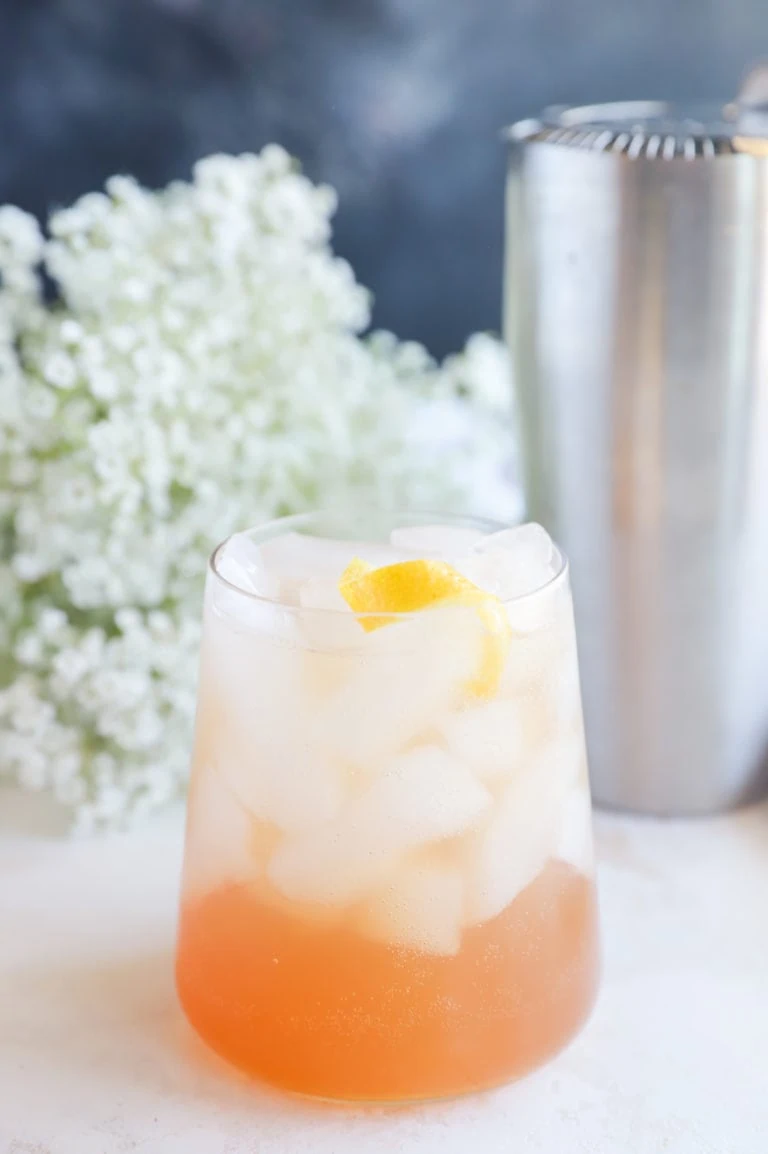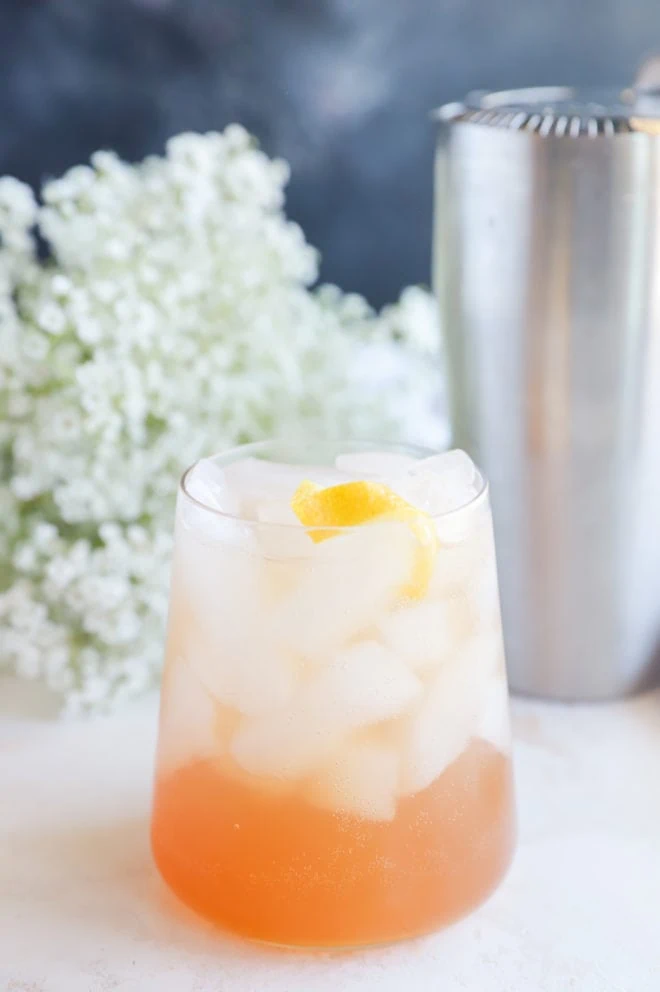 this recipe's must haves
You will only need standard cocktail tools for this cocktail! Grab your favorite jigger, cocktail shaker (I prefer a Boston cocktail shaker), and cocktail strainer.
The glasses you see here are old CB2 glasses that I can't find anymore, sadly. However, if you are looking for new glasses, these slanted cocktail glasses are similar to the ones you see! I am also eyeing these Gatsby cocktail glasses because GORGEOUS.
Other tasty gin recipes: Strawberry Rhubarb Gin Fizz | Blackberry Thyme Gin and Tonic | Serrano Cilantro Gin and Tonic | Sparkling Ginger Mint Julep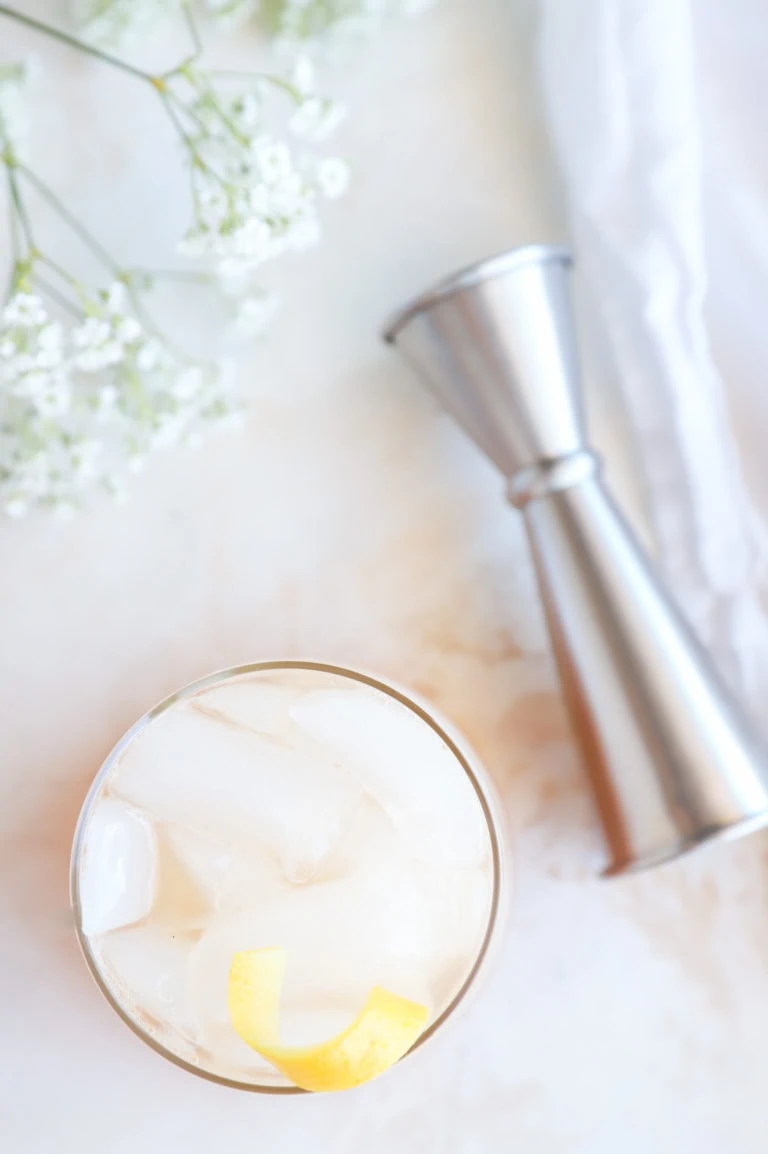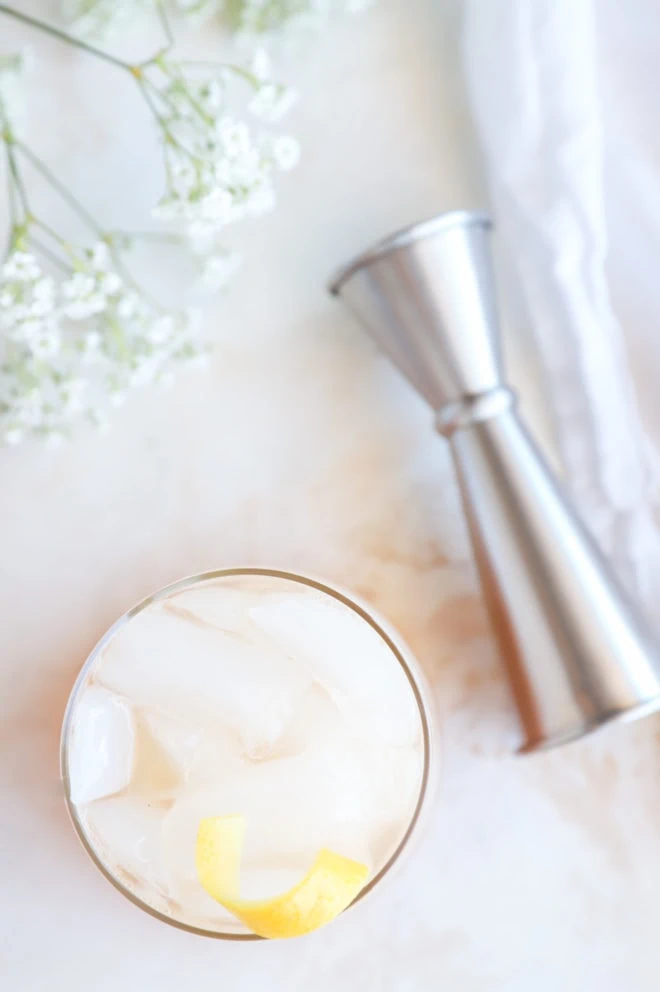 here's how to make a gin sling
shake
Add all of the ingredients listed to a cocktail shaker filled halfway with ice. Cover and shake well.
strain
Strain the cocktail into a cocktail glass (highball or double old fashioned will work here) filled halfway with ice. Top with soda water, garnish, and serve.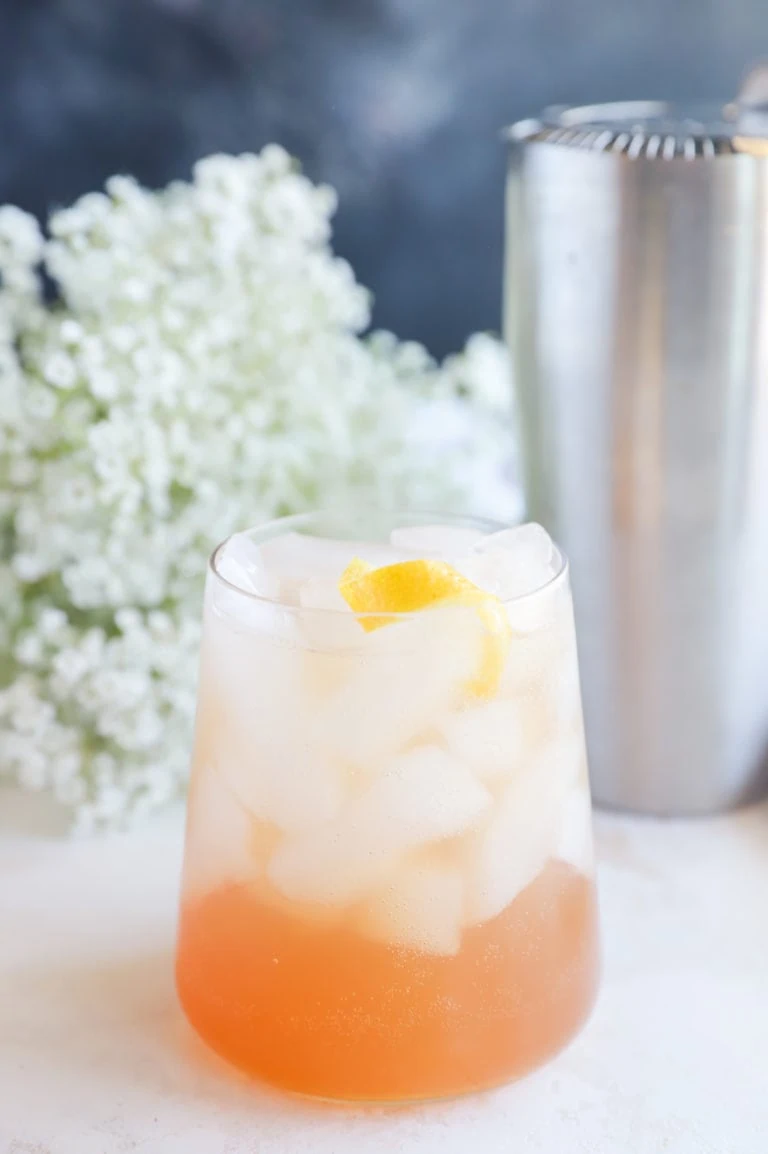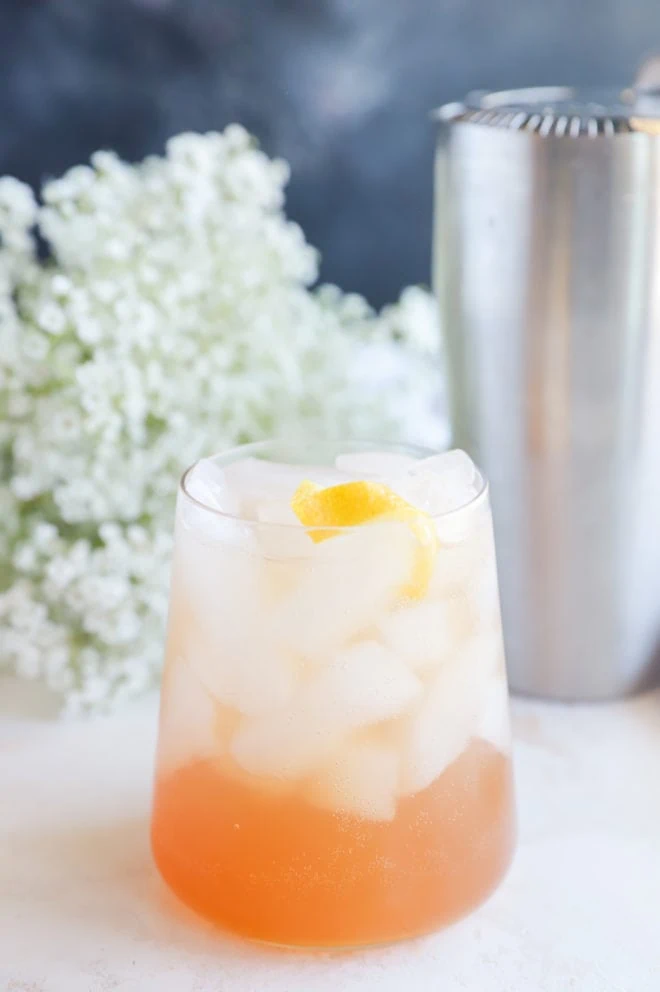 tips for success
use fresh lemon juice. To me, store-bought lemon juice always tastes way more concentrated and sour, throwing off the flavor of this cocktail.
shake well. You want to chill down all the ingredients and combine them, so shake it well. I recommend at least 15 seconds.
Need more inspiration for cocktail hour? Check out my booze recipes page!
what to serve with a gin sling
I like this refreshing cocktail anytime of year, but to me, it really screams spring and summer with how refreshing it is. Therefore, I like to pair it with lighter flavors and more fruity elements where I can.
If you are looking for another light and bright cocktail with gin, consider trying this strawberry gin cocktail! You can also try a gin buck, another variation of a classic gin cocktail.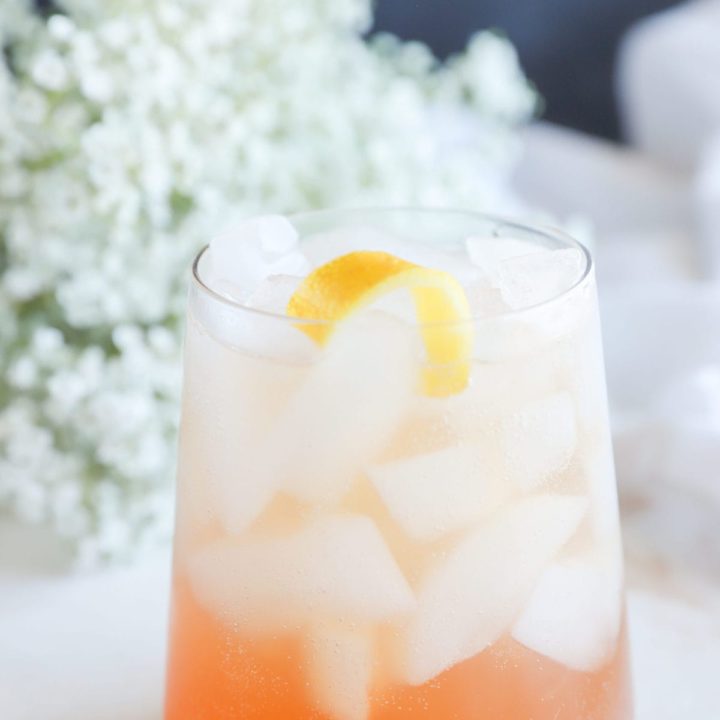 Gin Sling
One classic cocktail, one smooth drink.
Ingredients
1 1/2 oz gin
3/4 oz fresh lemon juice
3/4 oz simple syrup
1/2 oz sweet vermouth
3 dashes Angostura bitters
Soda water
Lemon peel spiral for garnish
Instructions
In a cocktail shaker filled halfway with ice, combine gin, lemon juice, simple syrup, vermouth, and bitters. Shake.
Strain into a highball glass filled halfway with ice and top with soda water.
Garnish and serve.
Recommended Products
As an Amazon Associate and member of other affiliate programs, I earn from qualifying purchases.