Joey's Daiquiri is a riff on the classic Hemingway daiquiri. Instead of using maraschino liqueur, this version incorporates elderflower liqueur for an added touch of sweetness and floral notes.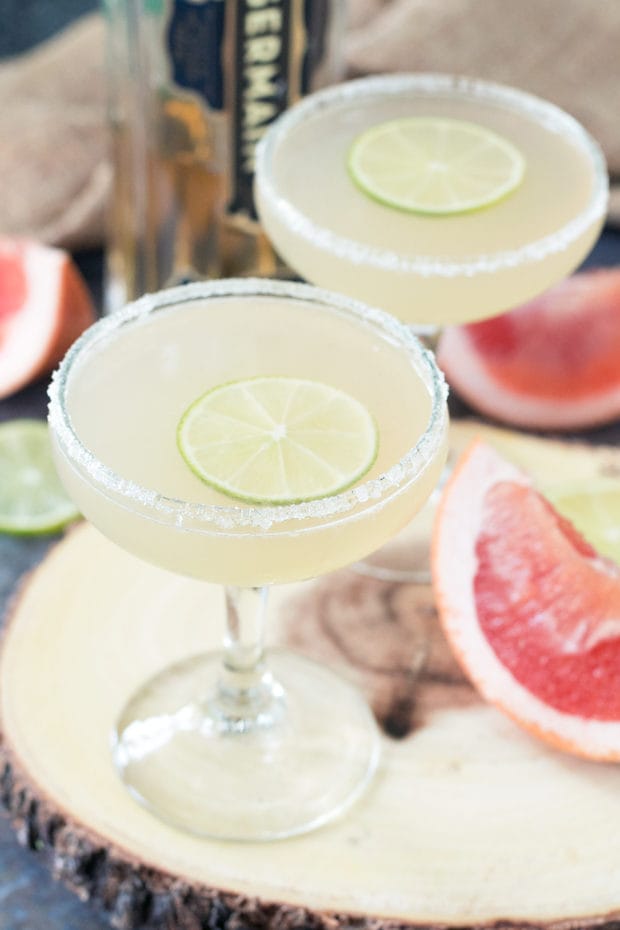 I love being surprised with amazing cocktail discoveries at parties. The more random the discovery, the more intrigued I am. I've been waiting to make this cocktail ever since I had a friend's impromptu version at a July 4th party (thus the name, an ode to its inventor if you will).
When he couldn't find everything he needed, he swapped in some elderflower liqueur and holy crap was it a genius move.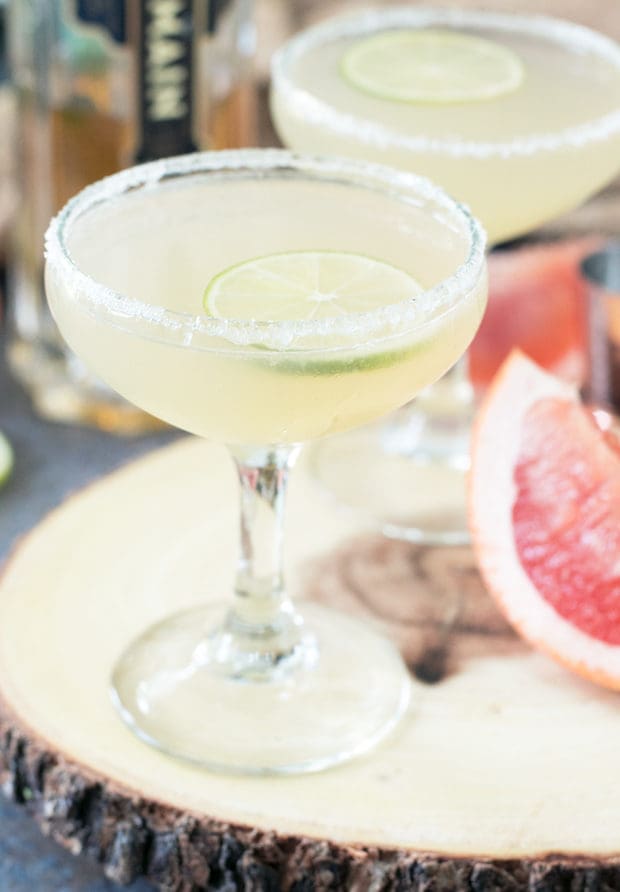 The elderflower liqueur adds a whole other level of floral notes to the drink, plus it has a little added sweetness which was perfect with all of the grilled meats I was shoveling into my face that day. Since we are in the final days of summer (seriously, where the hell did August go?), this is the perfect time to squeeze out every ounce of summer fun you have left, Joey style.
The weather was crazy cool here in Denver yesterday. The temp in my house got down to a chill 65 degrees and stayed there all day long. You know, I thought I was ready for fall to kick in, but now I'm begging the sun to come back and give me just a couple more weeks of heat. All those patio brunches and long walks in the park are soon going to be buried in snow and ice, and I am not sure if I'm 100% ready to handle it…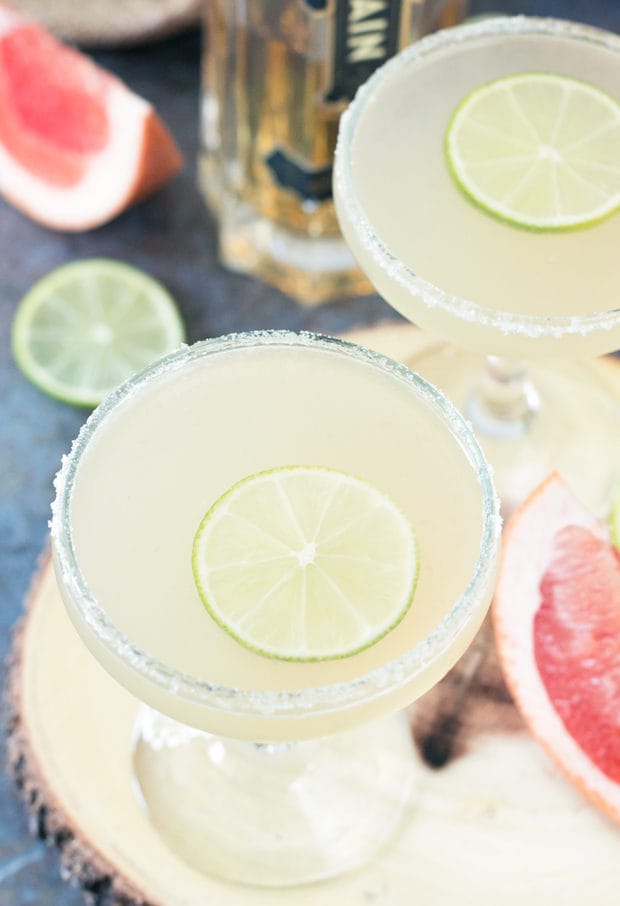 So I'll basically be outside if anyone needs me while the weather is still warm. Just keep the Joey daiquiris coming and savor the last drops of sunshine (unless you are in a temperate climate, to which I say "boo on you," with the utmost love of course).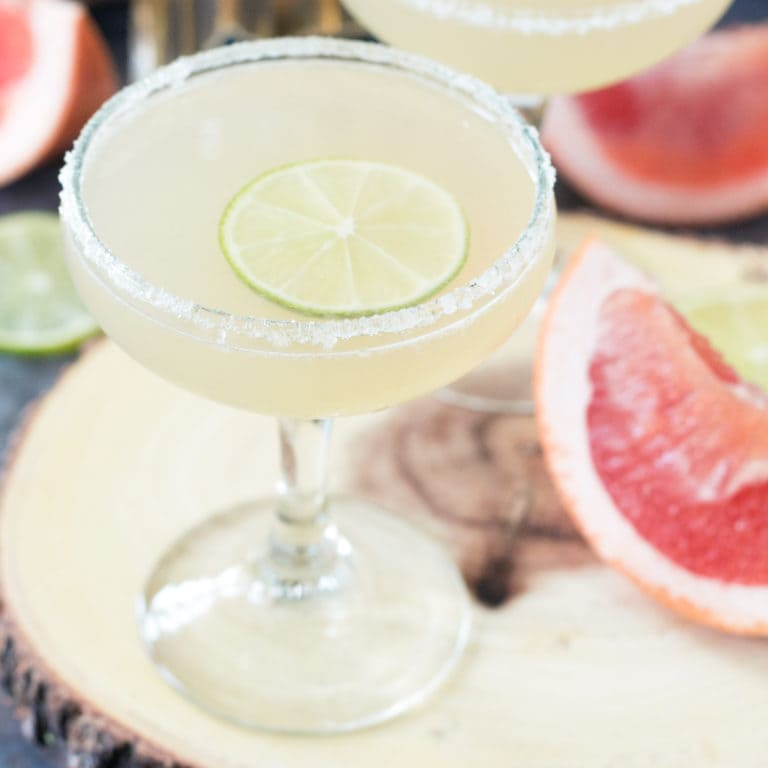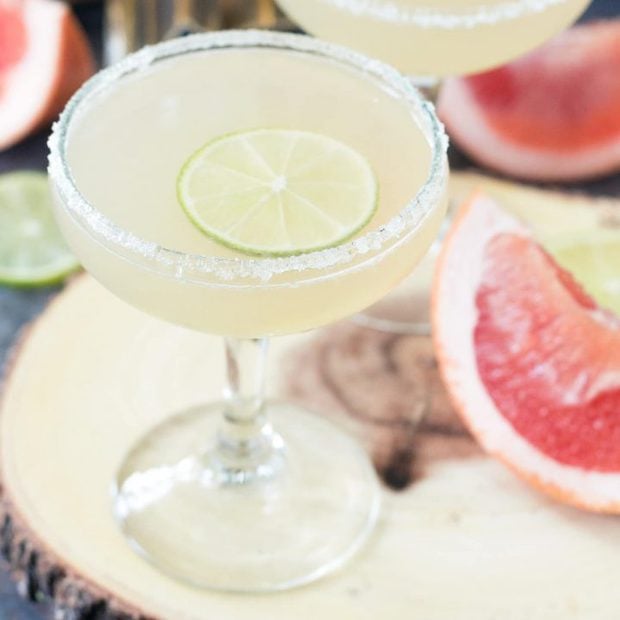 Joey's Daiquiri
A riff on the classic Hemingway Daiquiri, using elderflower liqueur!
Ingredients
2 oz white rum
1 oz grapefruit juice
1 1/2 oz lime juice
1 oz elderflower liqueur (like St. Germain)
Garnish: lime wheel
Instructions
Combine all ingredients in a shaker filled with ice.
Shake well.
Strain into a cocktail glass rimmed with sugar.
Garnish with lime wheel.