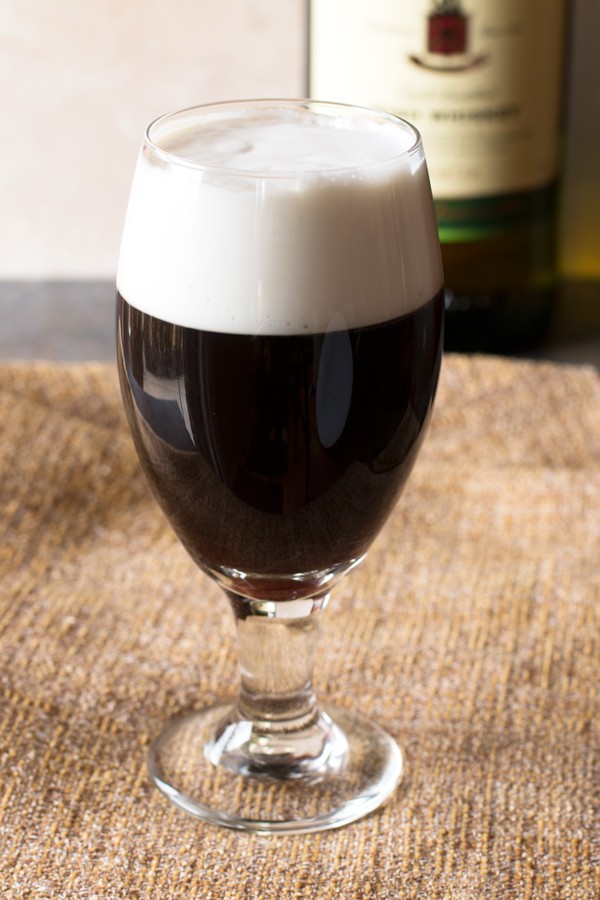 A warm Irish coffee at the end of the day can really turn your world around.
The sun FINALLY came out and I swear I feel like a completely new person. I could also attribute this newfound positivity to a large cup of Irish coffee…
In the winter, whether it is bright and sunny or gloomy, the cold weather has me gravitating towards anything that will bring me comfort. This includes, but certainly isn't limited to electric blankets, fleece pjs, candles, and puppy snuggles.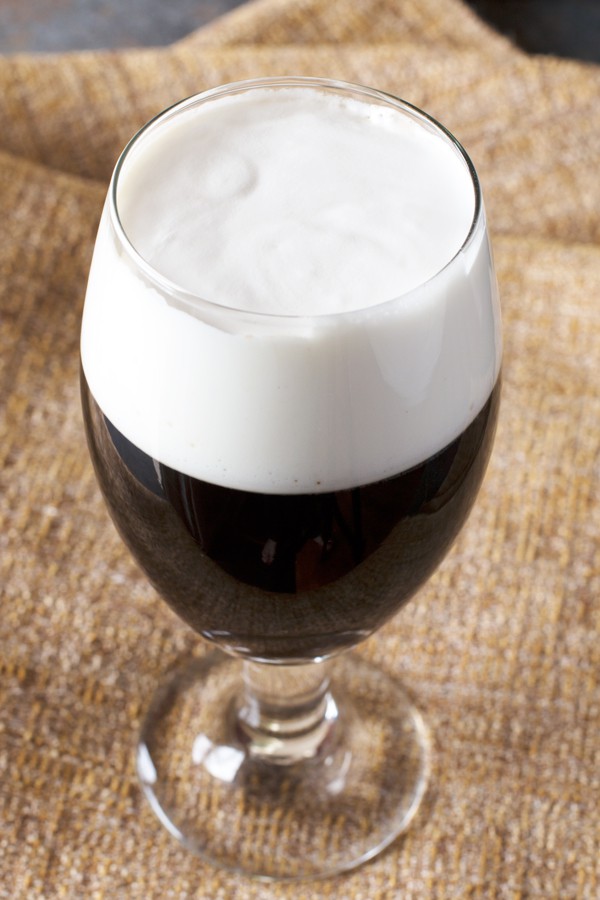 Or a cocktail that will warm my insides. Yep, that'll do the trick every time!
I love giving my Irish coffees an extra thick helping of lightly whipped heavy cream. It's the way I would prefer to put cream in my coffee every day. Forever.
Plus I look super cute with a whipped cream mustache.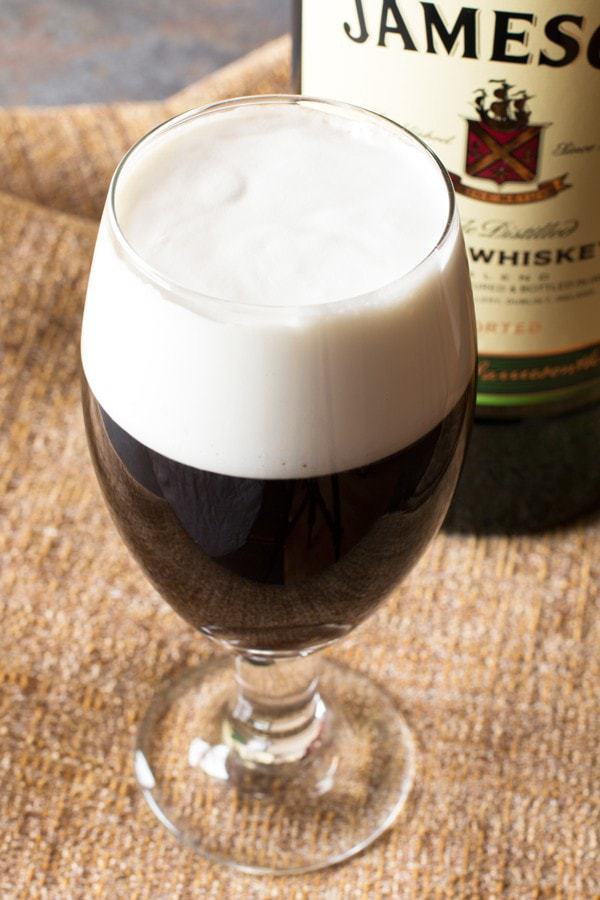 At least that's what I like to tell myself… 🙂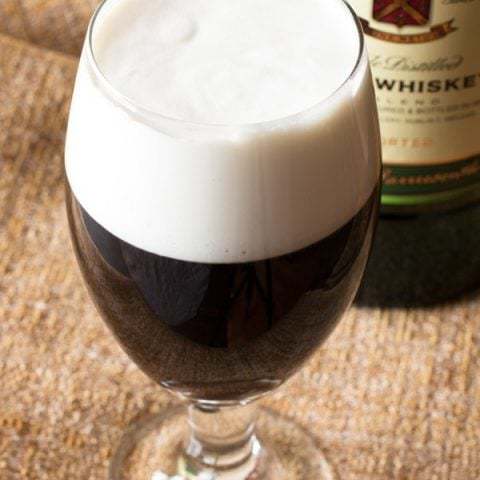 Irish Coffee
Traditional Irish Coffee with a thick ring of whipped cream will warm you up real quick.
Ingredients
1 cup hot coffee
1 Tbsp brown sugar
2 oz Irish whiskey (I used Jameson)
1/2 cup heavy cream, lightly whipped (i.e. stop just before you reach soft peaks)
Instructions
In a large glass, stir together hot coffee, brown sugar, and whiskey. Gently pour the lightly whipped heavy cream over the back of a spoon so it forms a thick topping. Serve warm.
Pin this Irish Coffee recipe for later!