Please note this post contains affiliate links.
If you are a lover of Irish whiskey, you need to know all of these essential Irish whiskey cocktails! From the simplest old fashioned to an elevate blackberry Irish whiskey sour, you'll find a unique variety of cocktails to choose from in the round up below. Perfect for St. Patrick's Day or any night of the week!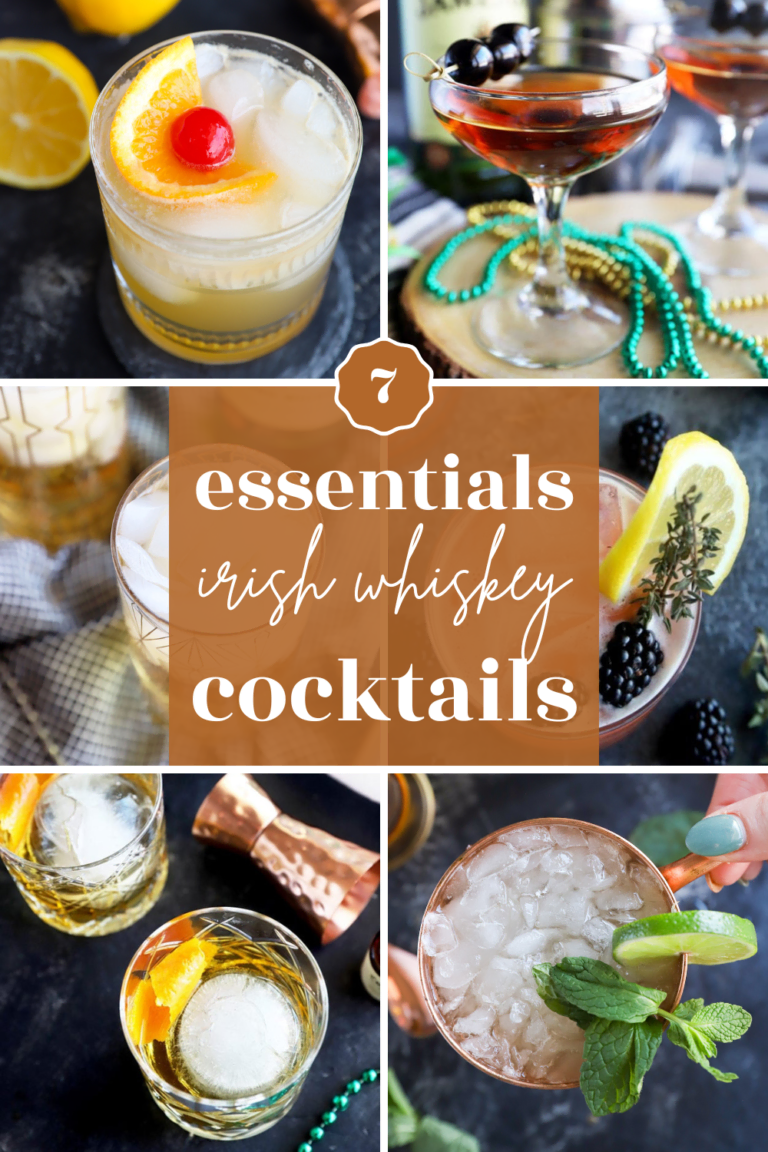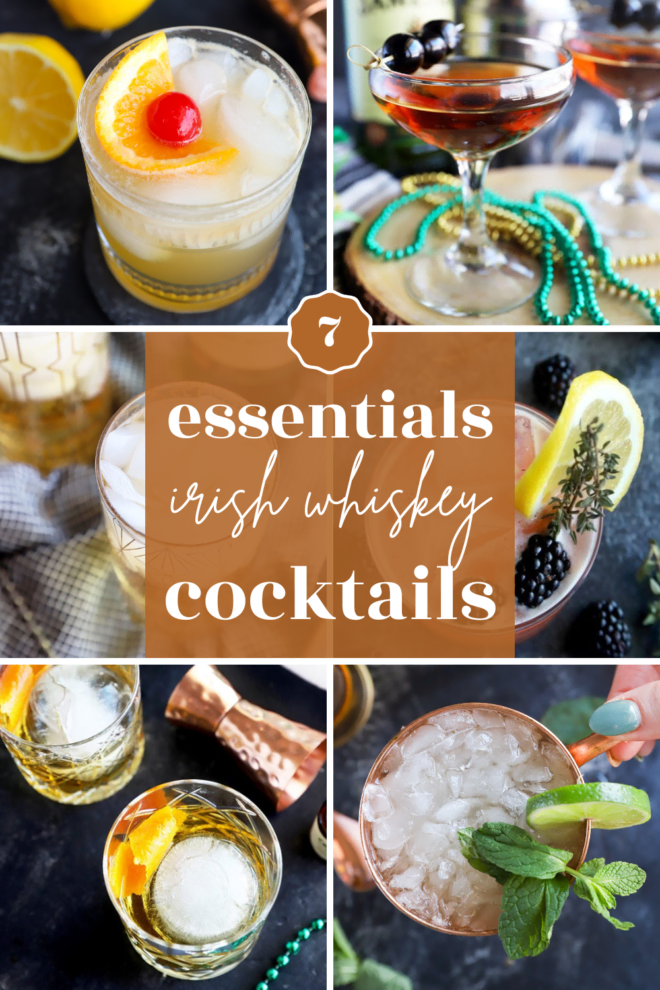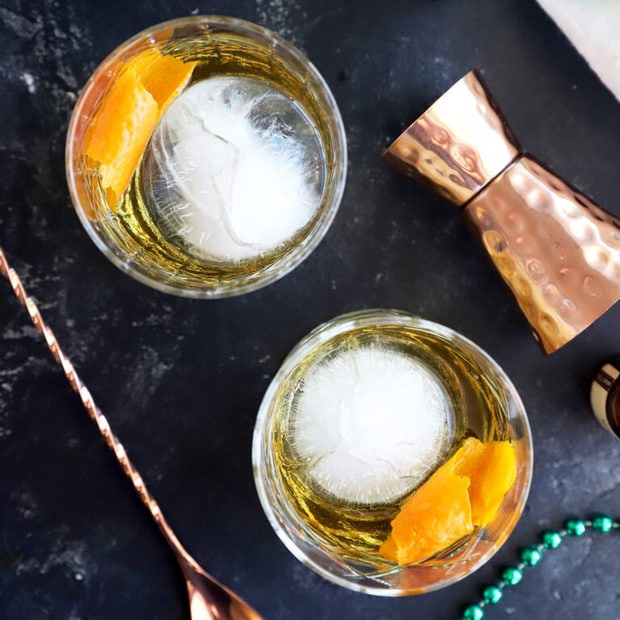 Jameson Old Fashioned
A Jameson Old Fashioned is a simple twist on the classic cocktail recipe that'll really surprise you! The kick of Irish whiskey with bitters, a little sugar and a splash of soda gives you a smooth drink that'll elevate happy hour.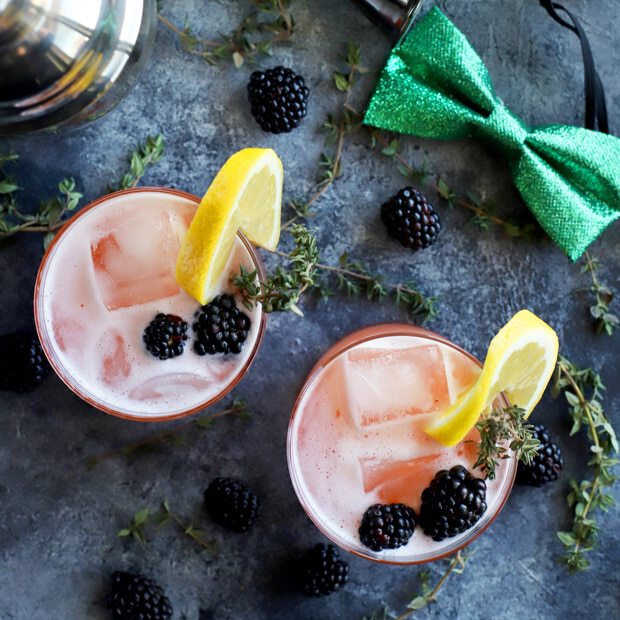 Blackberry Thyme Irish Whiskey Sour
A Blackberry Thyme Irish Whiskey Sour is the perfect way to celebrate spring and St. Patrick's Day, all in one glass! The Irish whiskey makes for a killer pairing for the homemade blackberry thyme simple syrup and sour lemon notes.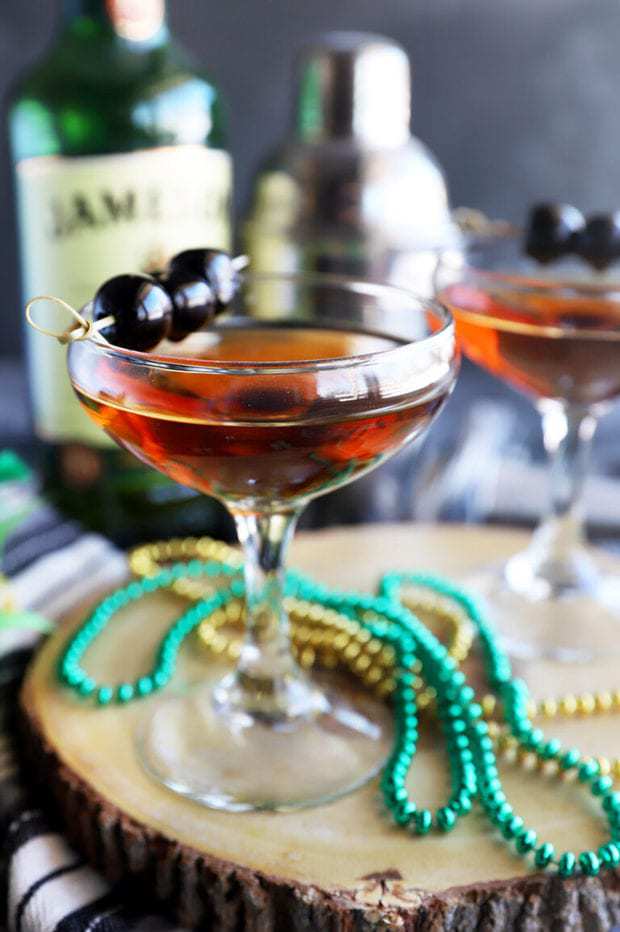 Jameson Manhattan
A Jameson Manhattan is how to class up the Irish whiskey, just in time for St. Patrick's Day! The smooth spirit pairs perfectly with the classic Manhattan ingredients.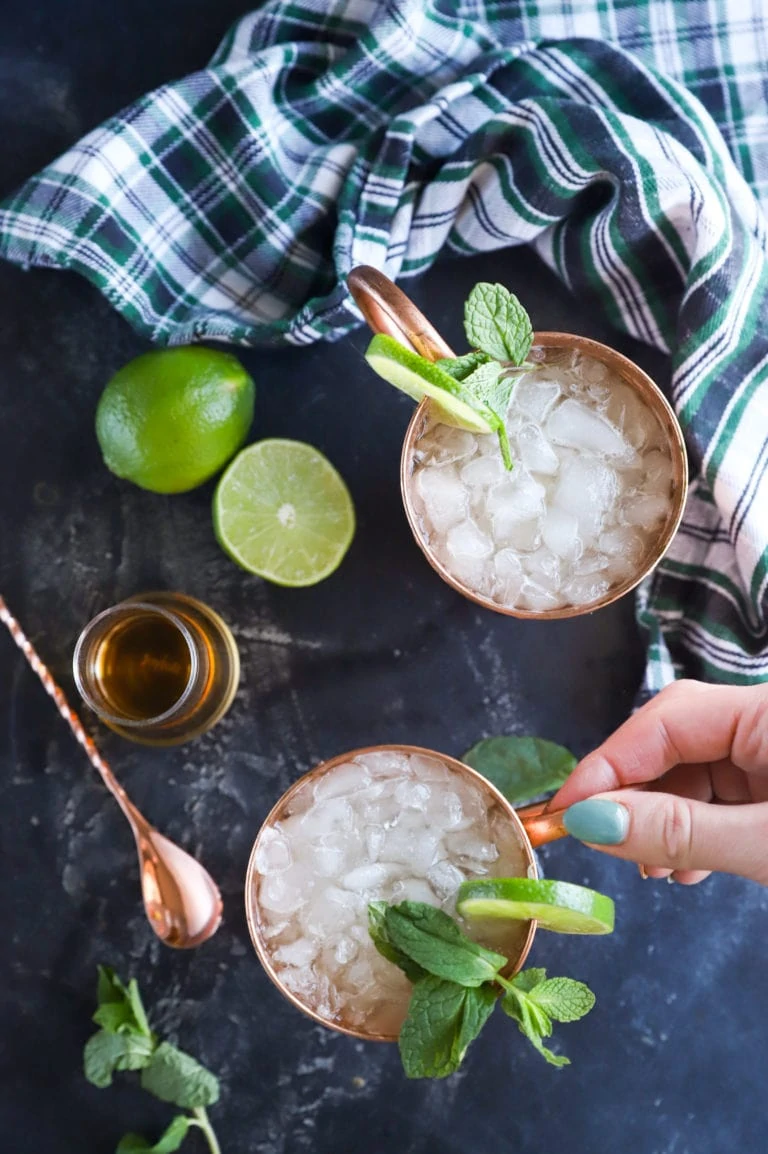 Irish Mule
An Irish Mule is the traditional Moscow Mule ratio, with Irish whiskey instead of vodka! Irish whiskey, no matter what brand you use, is a fantastic pairing with the bite of ginger and zest of lime. Make it for St. Patrick's Day or a sunny afternoon spent on a patio.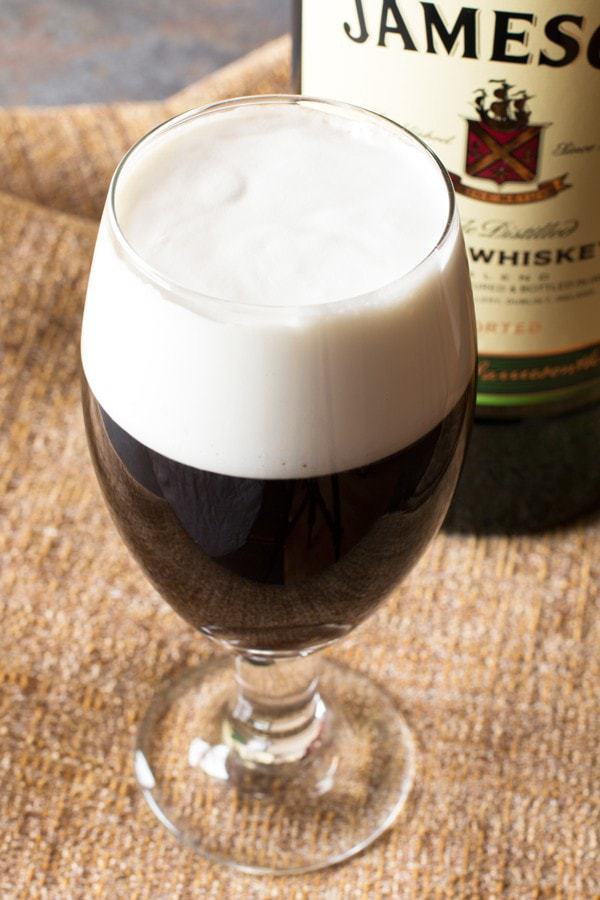 Irish Coffee
Traditional Irish Coffee with a thick ring of whipped cream will warm you up real quick! This classic cocktail is simple and a must for a chilly evening.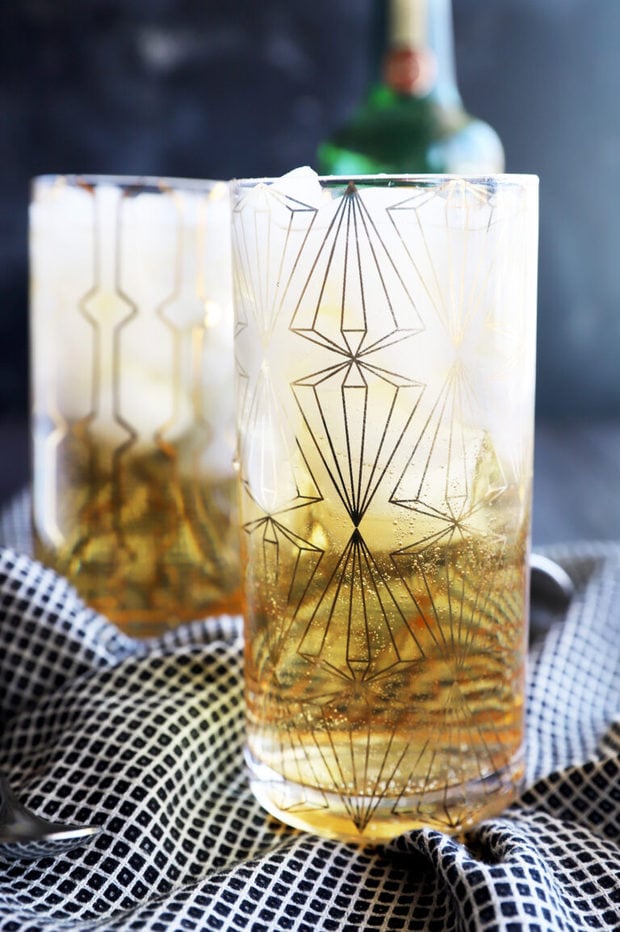 Jameson and Ginger
A Jameson and Ginger cocktail is pure perfection in its simplicity. The smooth Irish whiskey, a ting of lime juice and the bite of ginger ale all come together in this gorgeous glass. It's doesn't get any easier than this!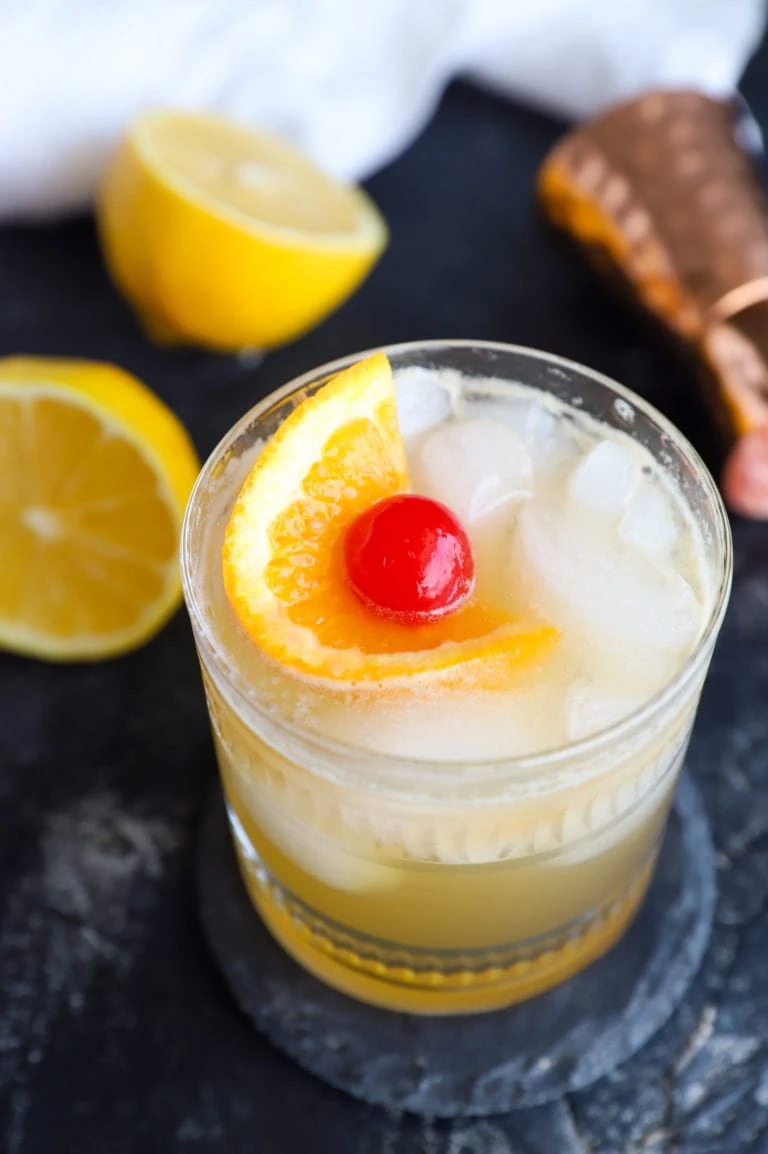 Jameson Whiskey Sour
A Jameson Whiskey Sour is a simple three-ingredient cocktail that allows Jameson Irish Whiskey to shine in a whole new way. The balance of tartness and a hint of sweet with the spirit is an instant favorite for cocktail hour.
my cocktail must-haves for these irish whiskey cocktails
When it comes to Irish whiskey cocktails, you'll find that most of the tools needed are barware you likely already have on hand. This would include items like a jigger, a mixing glass, a cocktail shaker, and cocktail stirring spoons.
just one more thing…
If you are wondering what to pair with these Irish whiskey cocktails, the options are honestly endless! Of you all know I am a sucker for a theme, so I'm going to list some of my favorite St. Patrick's Day recipes below to tickle your taste buds:
For more St. Patrick's Day inspired recipes, I've got a whole page dedicated to them.
If you are looking for more inspiration for cocktail hour, check out my cocktails recipe page!