Please note this post contains affiliate links.
A Jameson Whiskey Sour is a simple three-ingredient cocktail that allows Jameson Irish Whiskey to shine in a whole new way. The balance of tartness and a hint of sweet with the spirit is an instant favorite for cocktail hour. Serves 1.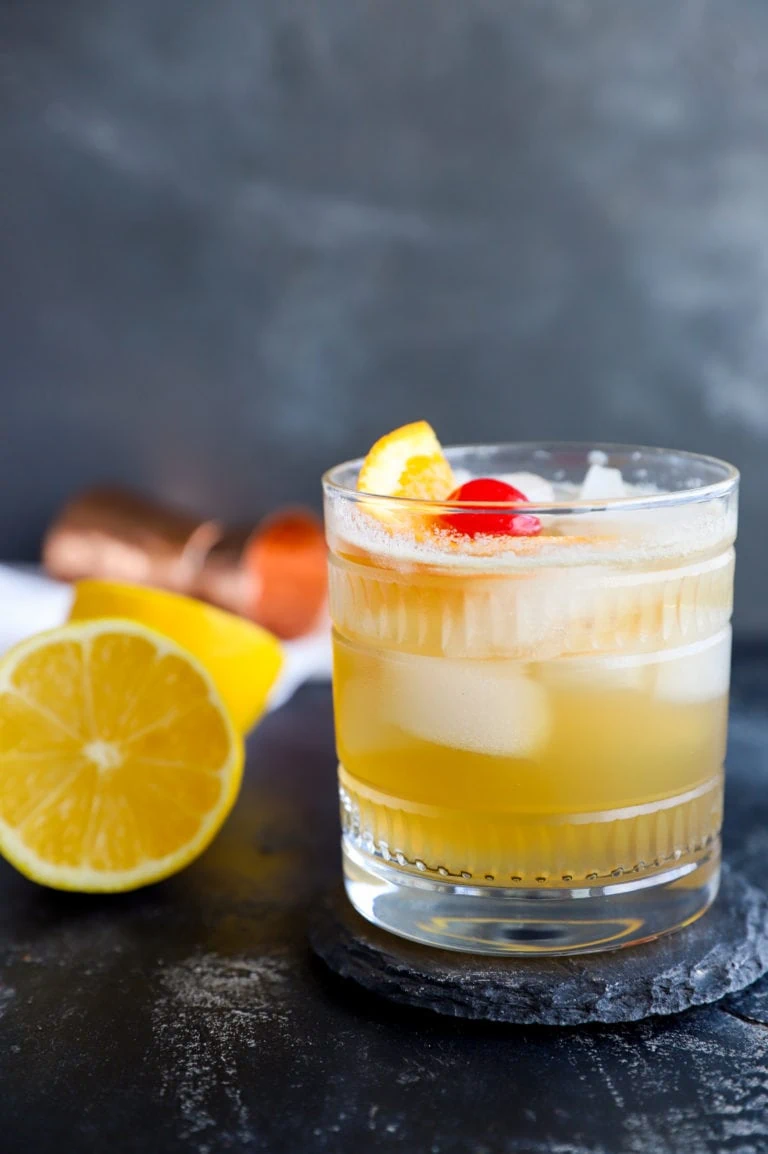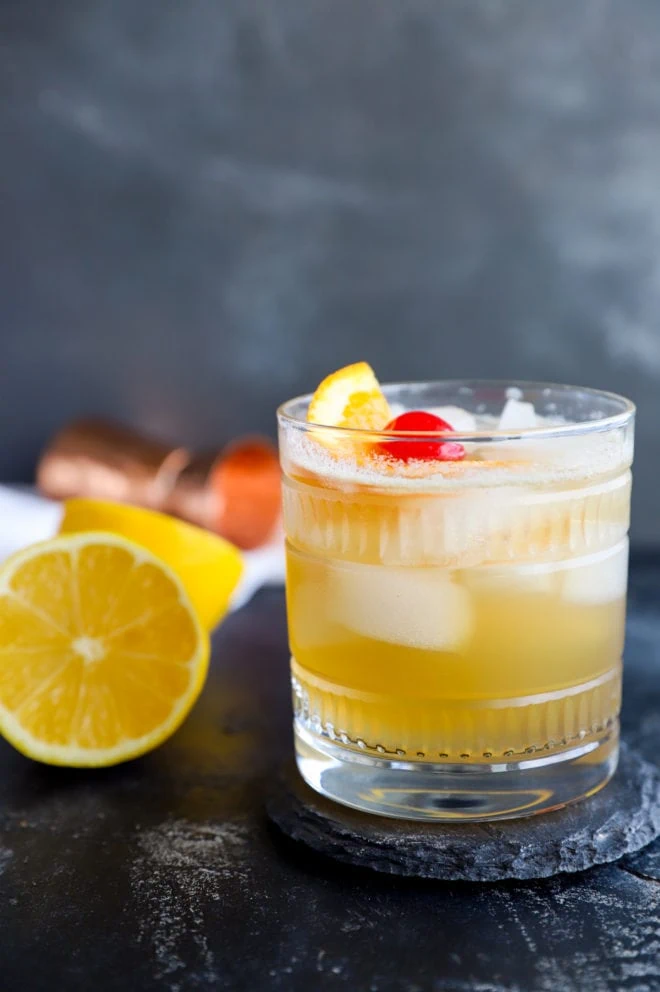 I think I was in college the first time I tried a cocktail with Jameson in it. It actually used to be a favorite of an old college boyfriend of mine, and so I got to know it very quickly while I was dating him.
Of course, this was back in the day when the only way I understood how to drink spirits was with a simple base like soda, tonic, or ginger ale – or shots (excuse me while I shudder… Why did I ever do that to myself? The idea of taking a straight shot of ANYTHING now sounds like the most painful thing in the world…)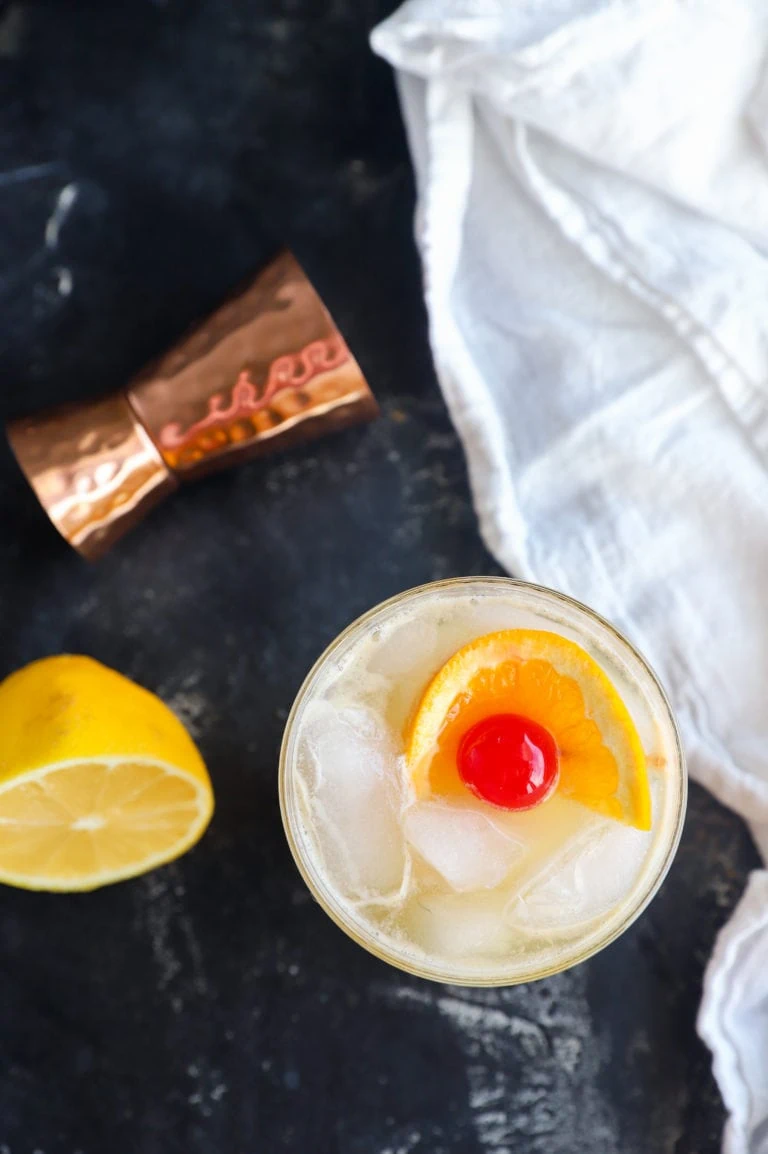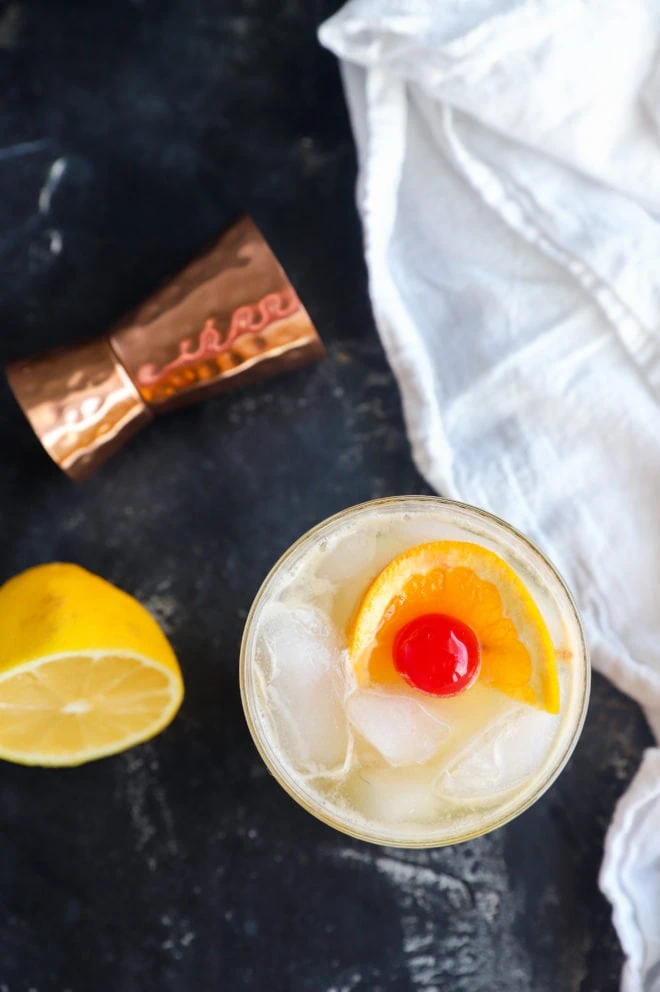 My enjoyment of Jameson was put on hold after one too many shots, until I started putting it in the classic cocktails I began to love in my late 20's. Classics like the Jameson Old Fashioned and Jameson Manhattan became the new way to enjoy Jameson, especially in anticipation of celebrations like St. Patrick's Day.
Whether you are a fan of Jameson, or are just looking for a new way to enjoy Irish whiskey for St. Patrick's Day, this Jameson whiskey sour is going to be an instant hit.
It's only three ingredients, so it doesn't get much simpler than this to make! The cocktail is also incredibly easy to batch together – you can make up to 3 or 4 in a single shaker if you want. The best part? The flavor of the Jameson really comes through in every single sip.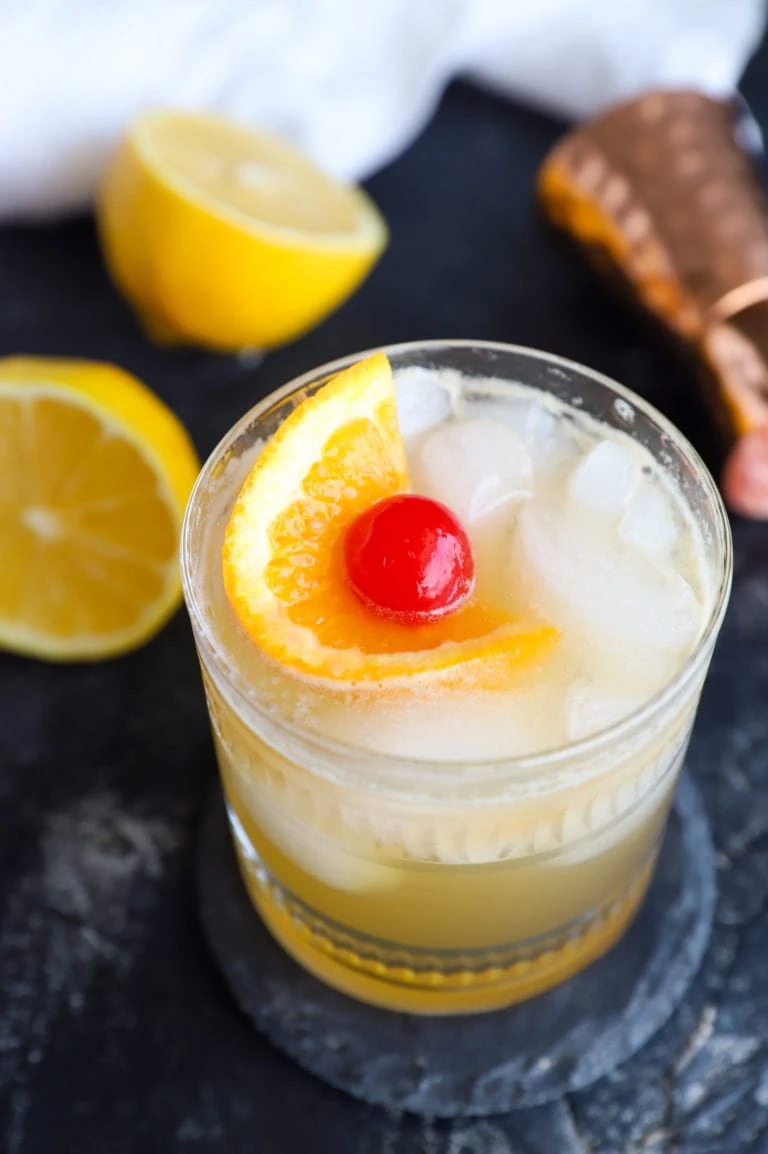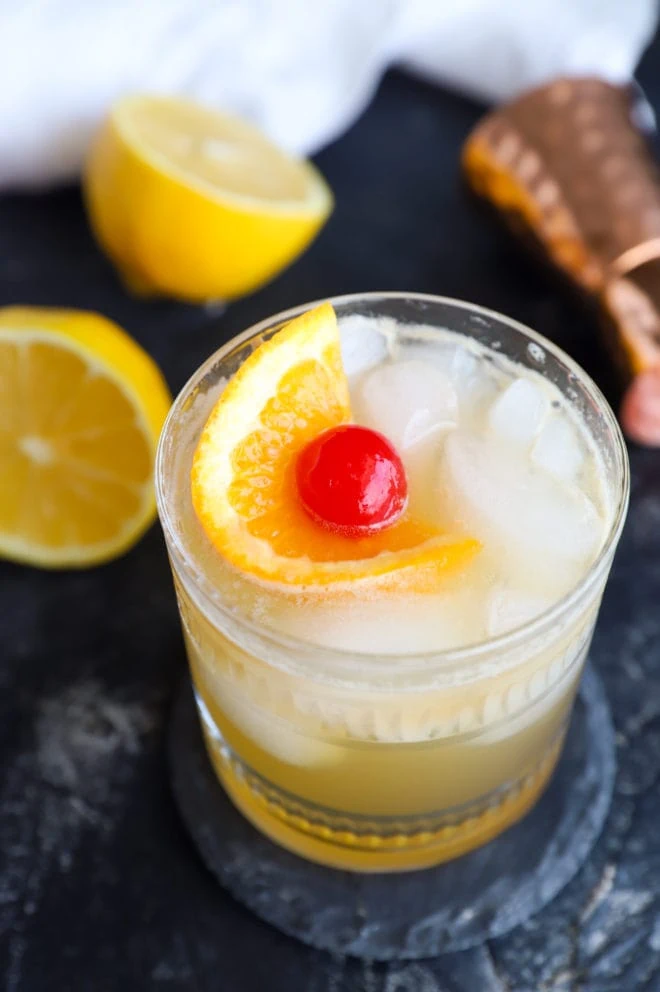 ingredients
Jameson – obviously, Jameson Irish Whiskey is the main ingredient for this cocktail! Of course, if there's a different Irish whiskey you prefer, you can also swap the Jameson out for that.
lemon juice – I always recommend fresh lemon juice because store-bought tends to taste a lot more sour, in my opinion at least.
simple syrup – you can pick this up at your local store (liquor or grocery!), but I prefer to just make it at home. All you need are equal parts water and sugar. Bring to a boil in a saucepan and stir until the sugar dissolves. Remove from heat, cool, and store in the refrigerator! I usually make mine in batches of 2 c sugar/2 c water.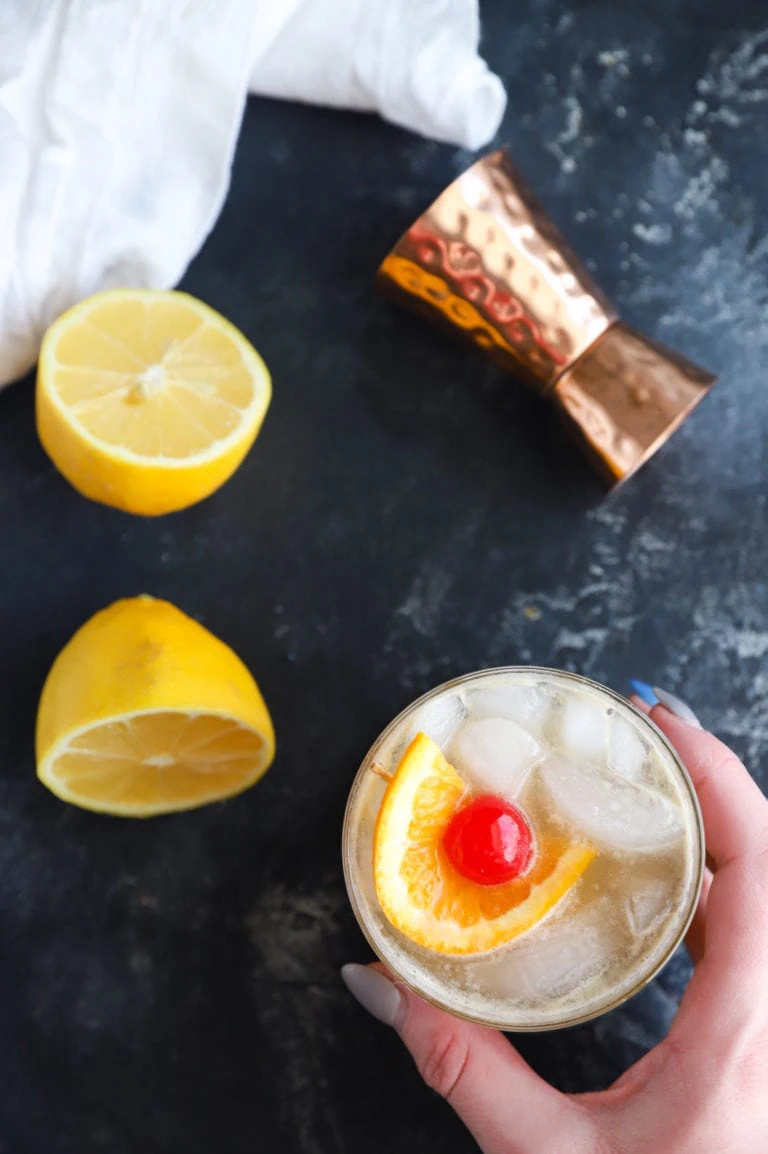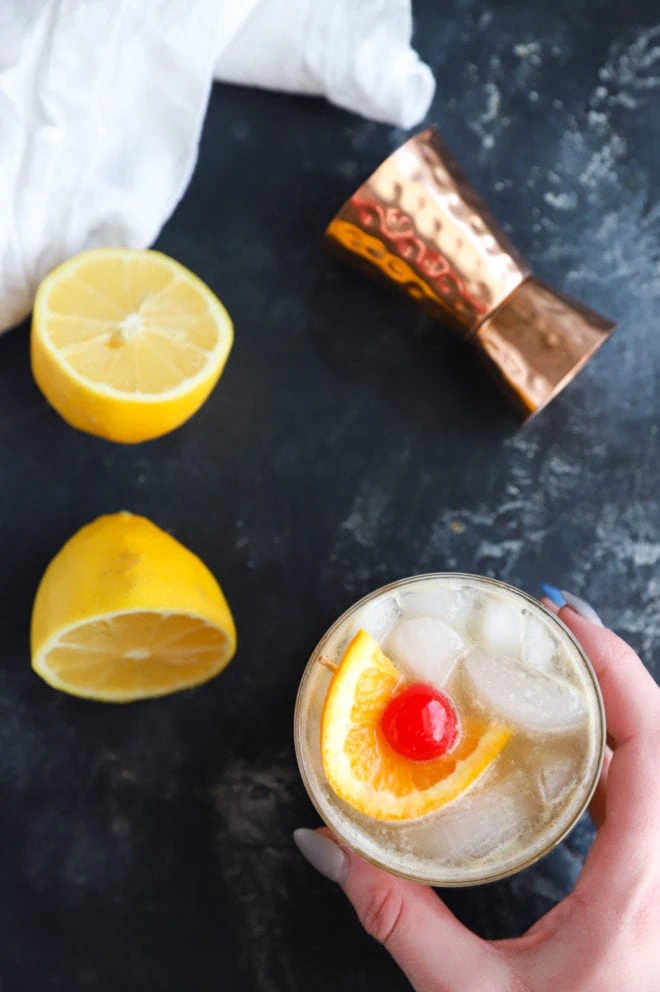 this recipe's must haves
You will need a cocktail shaker and a jigger to make this cocktail. I also like to have a cocktail strainer handy as well.
For serving, I recommend one of these double old fashioned glasses.
You can also elevate things a bit with coupe glasses if you prefer.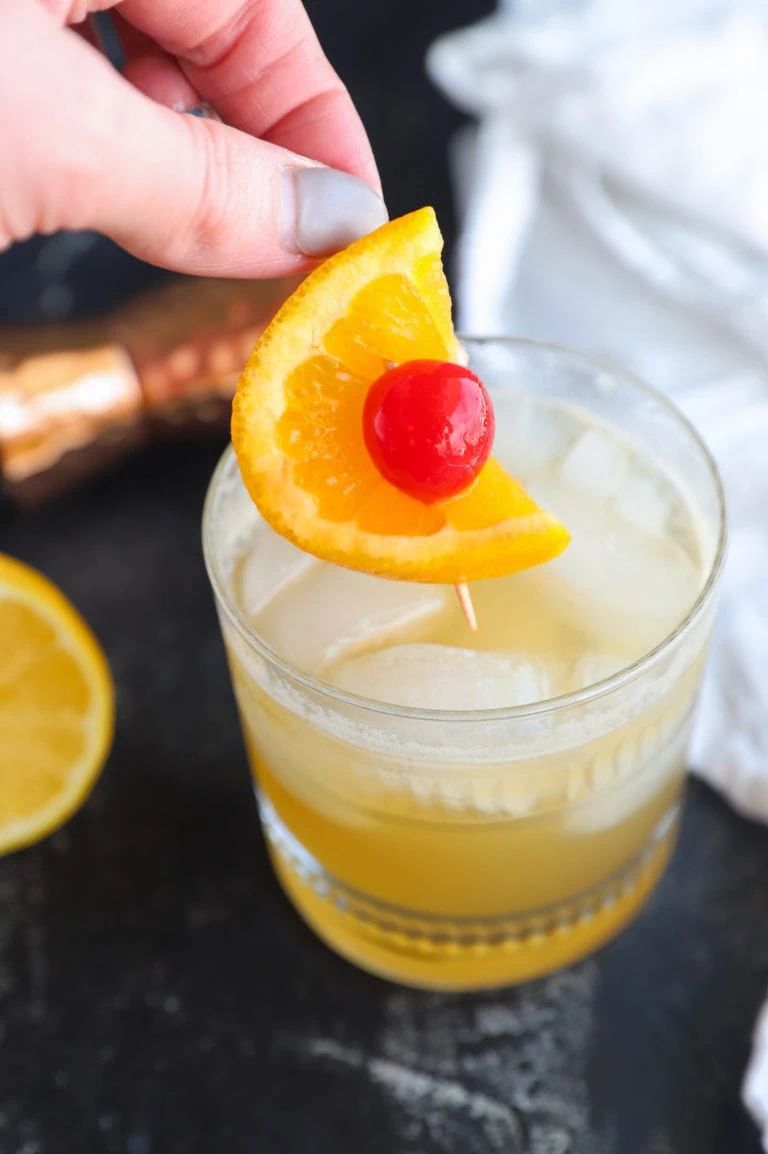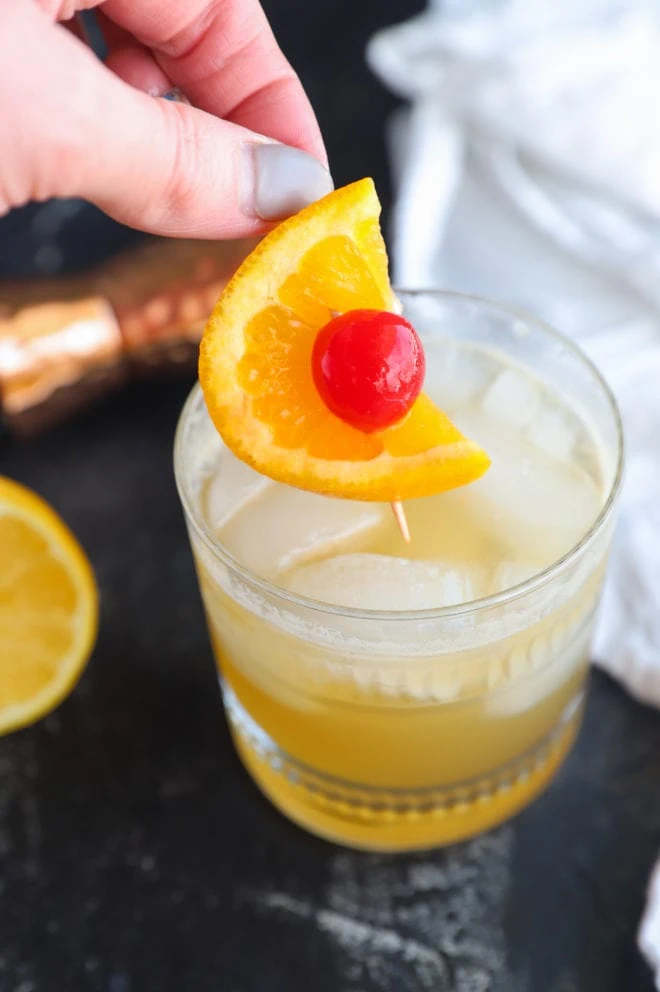 here's how to make a jameson whiskey sour
shake
Add Jameson, lemon juice, and simple syrup to a shaker with ice. Shake well until the cocktail is chilled through completely.
strain
Strain into a cocktail glass filled with ice (or a chilled glass if you are using a coupe glass).
garnish
Garnish with half an orange wheel and a maraschino cherry. Serve immediately!
Need some more inspiration for cocktail hour? Check out my booze recipes page!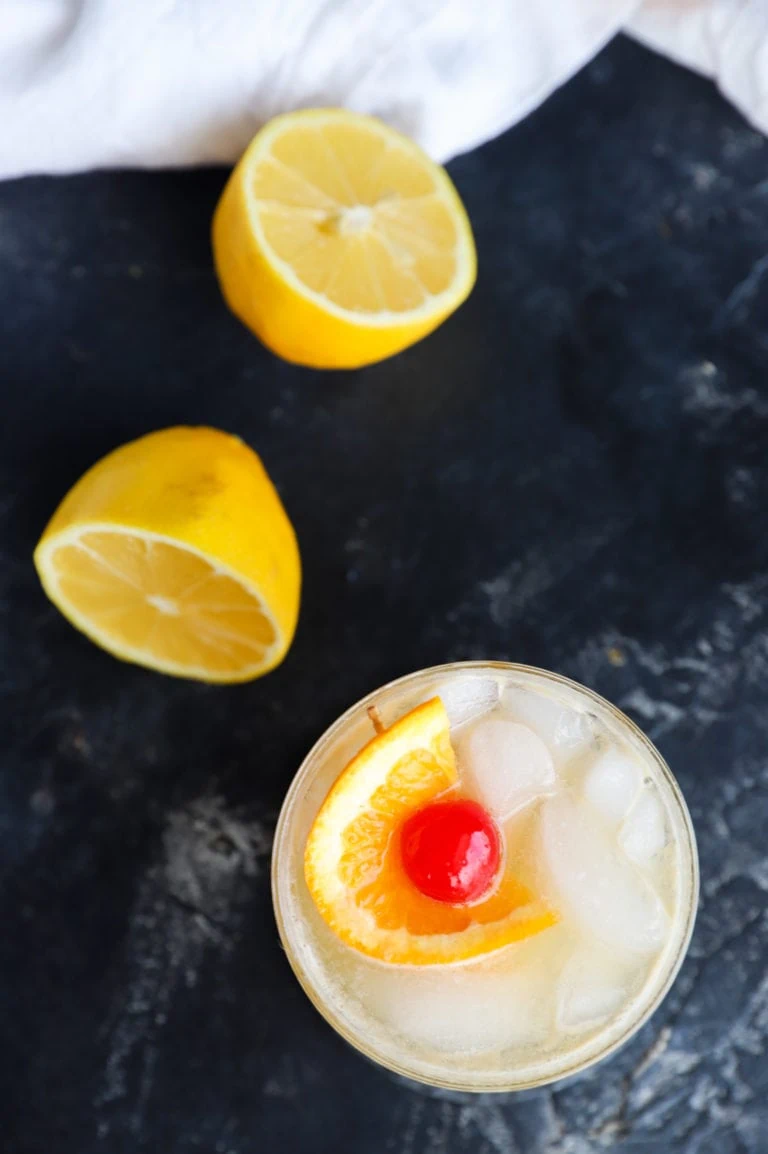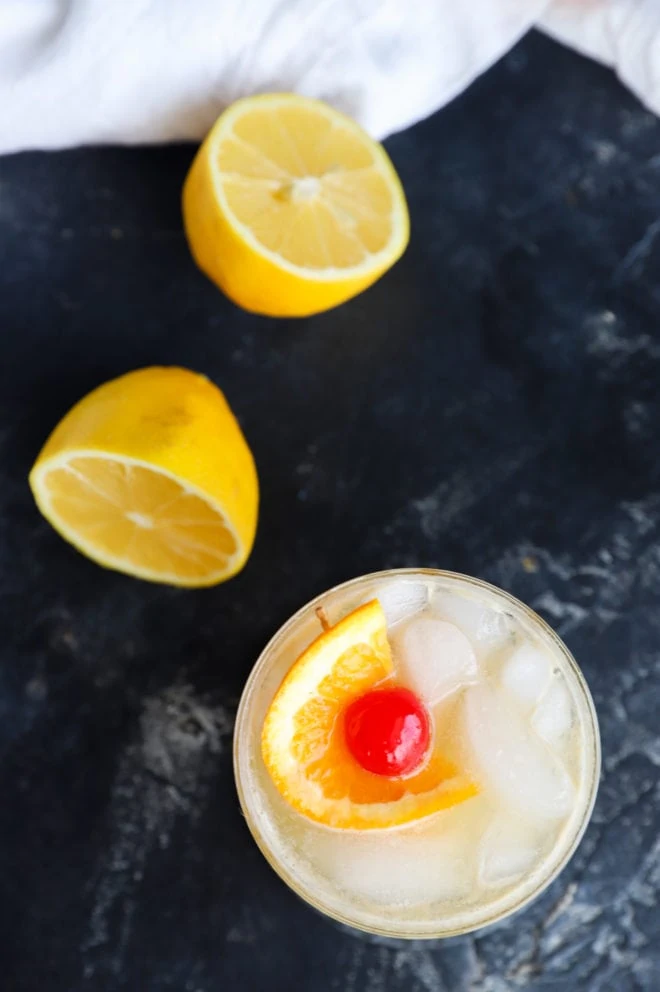 tips for success
Too sour? Well, that is kind of the point of the whiskey sour, to be mostly sour. However, if you want to adjust the ratio, you can add a touch more simple syrup as desired.
Batching made easy. This cocktail is easy to double, triple, or even quadruple. Just make sure you aren't overfilling your cocktail shaker, otherwise it will spill everywhere when you shake.
what to serve this with a jameson whiskey sour
You all know that I am a big fan of cocktail hour, especially when there are appetizers to go with it. Personally, I like to keep with the theme of Irish goodies here, so the recipes below are all recommendations along that train of thought.
If you are looking for another sour to try out, the classic Boston sour is a favorite for anyone who loves a good sour cocktail. For something with Irish whiskey that is lemon focused, this refreshing Irish lemonade recipe is a surefire win!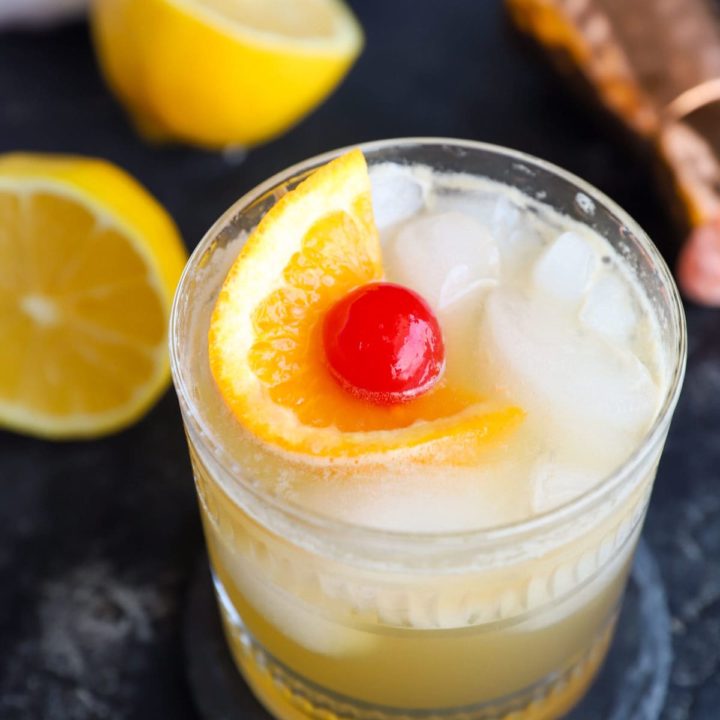 Jameson Whiskey Sour
Jameson brings a fantastic flavor to this classic whiskey cocktail.
Ingredients
2 oz Jameson
3/4 oz fresh lemon juice
3/4 oz simple syrup
Garnish: 1/2 orange wheel, Maraschino cherry
Instructions
Add Jameson, lemon juice, and simple syrup to a cocktail shaker. Fill with ice, cover, and shake well until very cold, about 20 seconds.
Strain cocktail into a old fashioned glass filled with ice.
Garnish with orange wheel and cherry.
Recommended Products
As an Amazon Associate and member of other affiliate programs, I earn from qualifying purchases.