Avocado Reuben Bites
Avocado Reuben Bites make any get together more memorable, whether you are celebrating something special or it's just a random Saturday! Layers of corned beef, Swiss cheese and sauerkraut are enhanced by creamy avocado, then piled high on waffle fries and topped off with traditional Thousand Island dressing. It's the simplest way to make the classic Reuben bite sized (and even more delish!).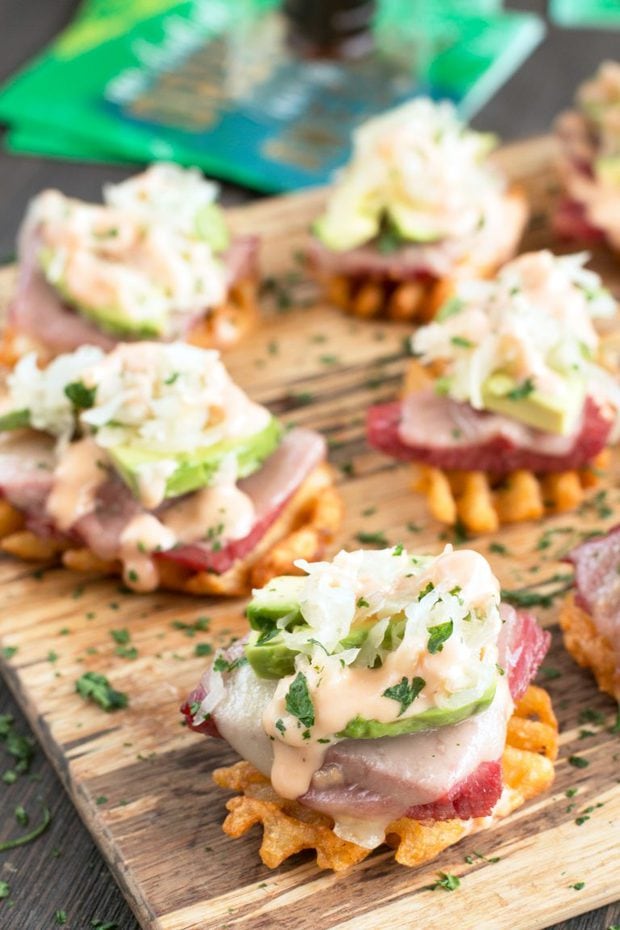 Please note that some of the links below are affiliate links. If you make a purchase through one of these links, I will receive a small commission.
Whenever March rolls around, the cravings for corned beef begin…
I don't know if there's an alarm within my mostly Irish body that goes off, or if it's just all those recipes for corned beef that pop up in my feed. Either way, corned beef is a top priority.
Personally, my favorite way to enjoy corned beef isn't the traditional way with a side of cabbage.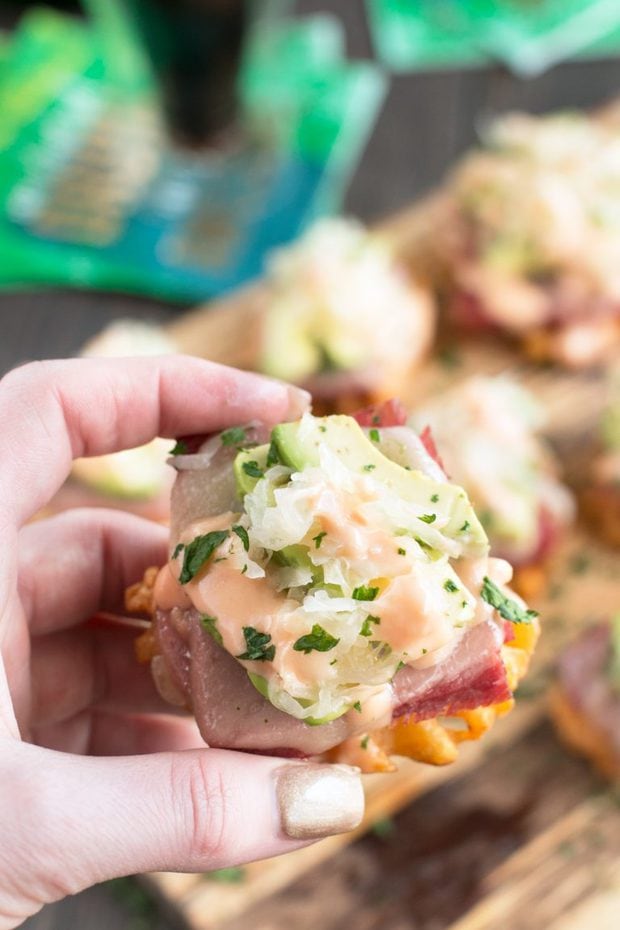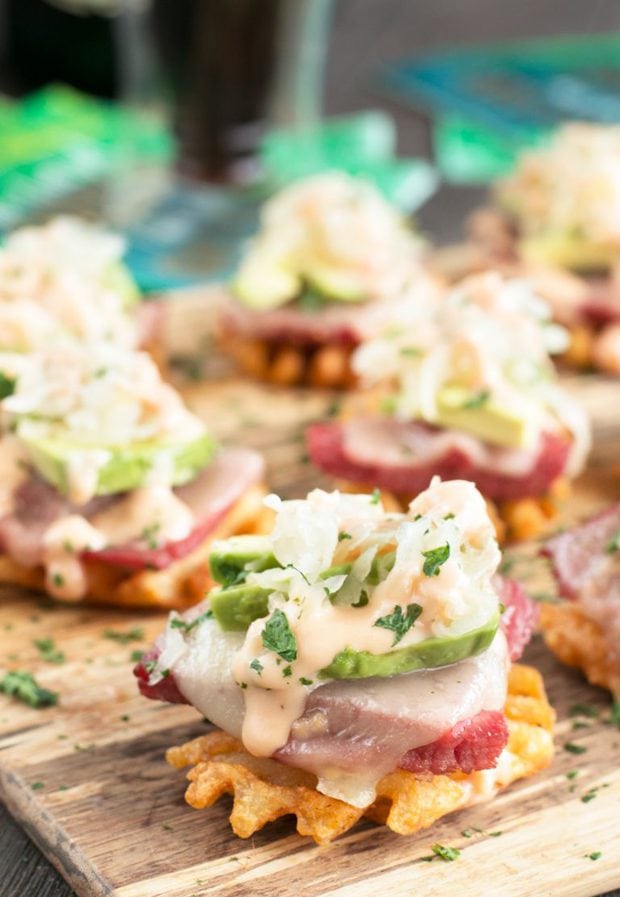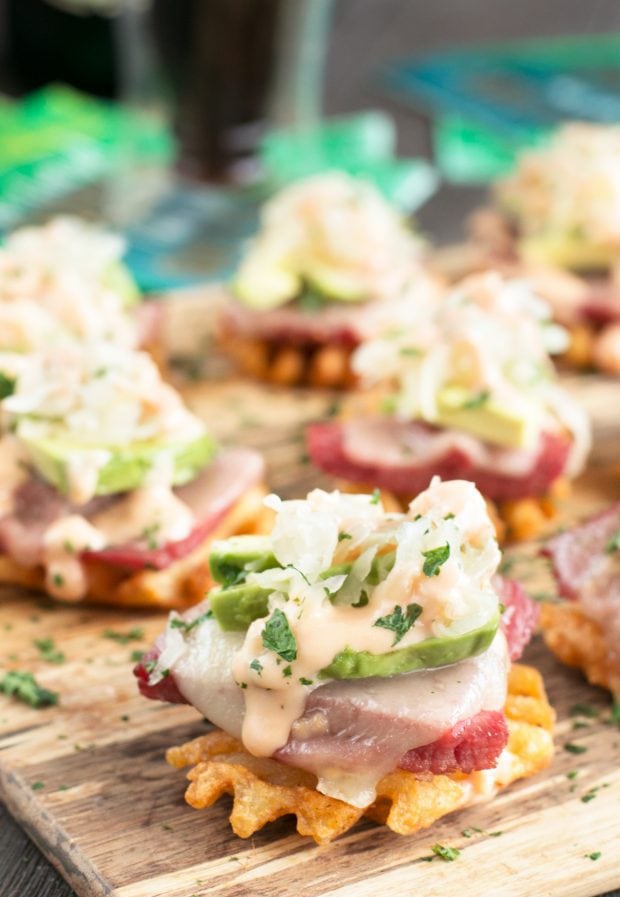 Honestly, I can't really do cooked cabbage ever since I went on that horrifying cabbage soup diet for a month. ICK. NEVER DO IT.
The best way to enjoy corned beef in my eyes is when it's piled high on a classic Reuben sandwich.
Now all you traditionalists just hold the phone. I knowwww this sandwich is classically made with pastrami, but you don't know what your missing when you swap pastrami out for corned beef.
The richness of the corned beef and the tenderness of those slices of meat really make this sandwich sing.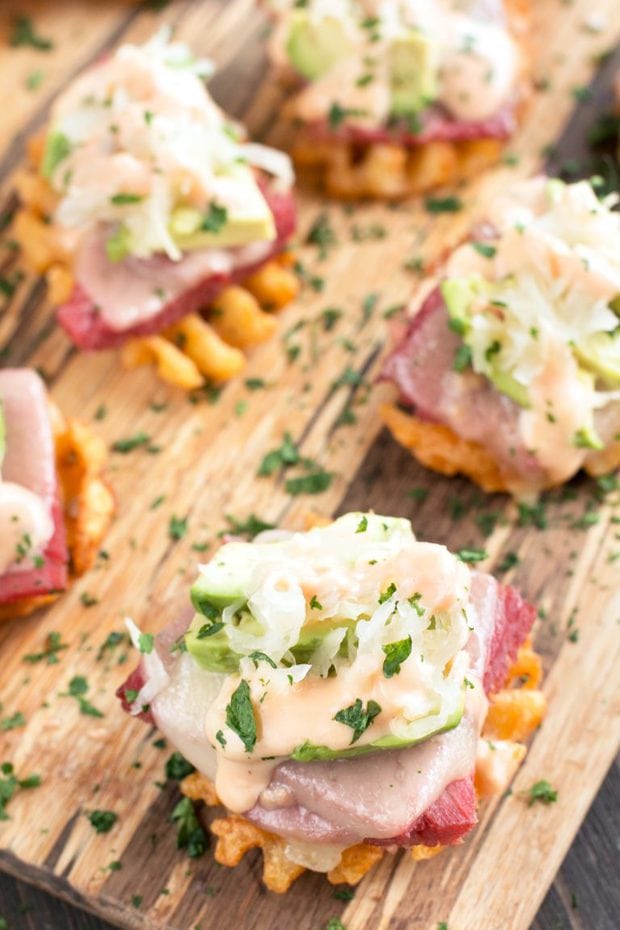 But why limit yourself to making giant sandwiches when you can make them adorable and bite sized??
With these little guys, you can get your Reuben fix in appetizer form, and giving you ample opportunity to really wow your friends and family.
The simple waffle fry base gives you the crispy texture but with a potato finish that rounds out the tartness in the sauerkraut and Thousand Island dressing!
The soft avocado is an added bonus to the layers of cheese and meat, giving it an added creaminess you never knew you were missing from a Reuben sandwich!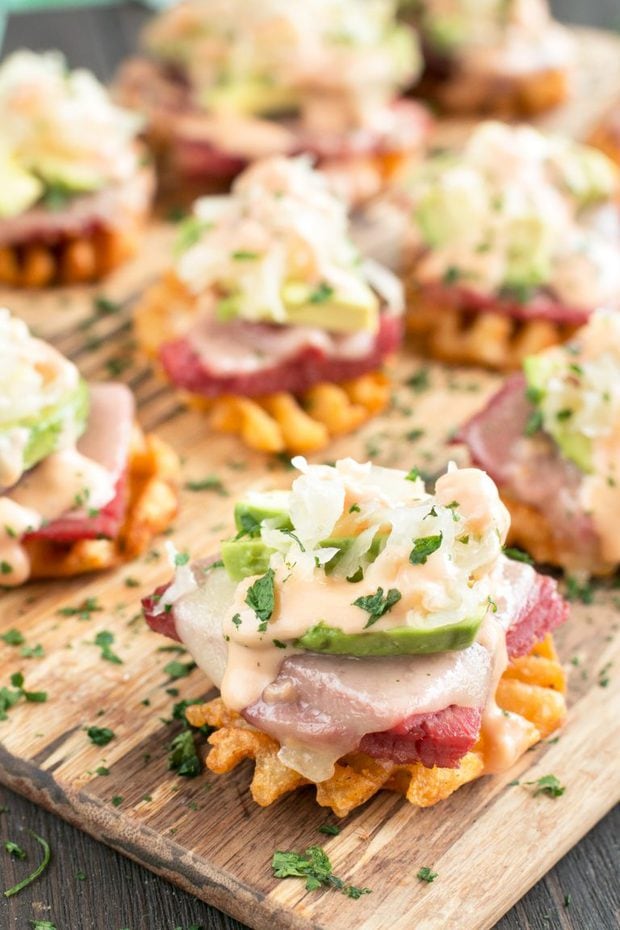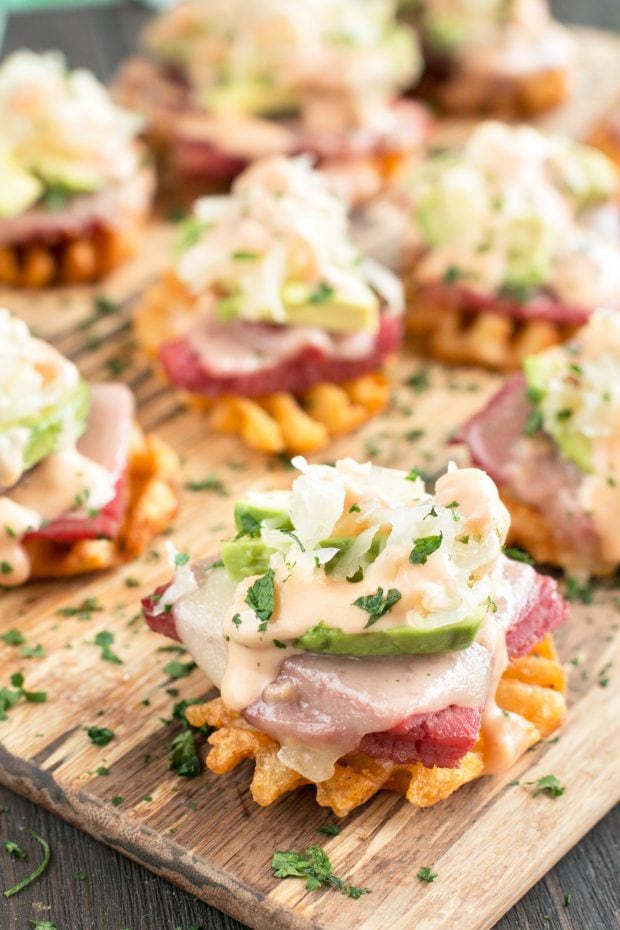 Time to party on, friends!
This Recipe's Must Haves