Please note this post contains affiliate links.
A Jameson and Ginger cocktail is pure perfection in its simplicity. The smooth Irish whiskey, a ting of lime juice and the bite of ginger ale all come together in this gorgeous glass. It's doesn't get any easier than this!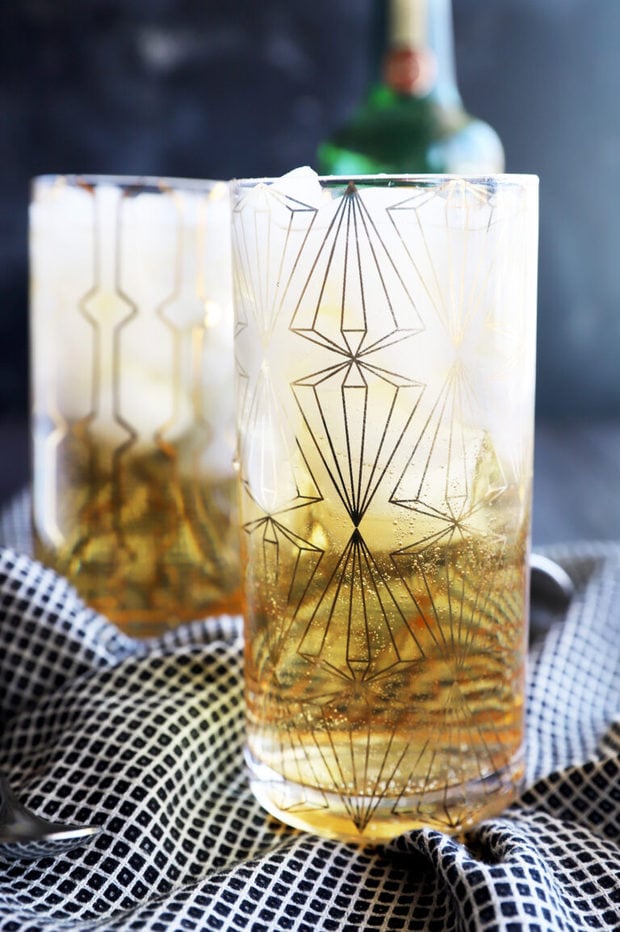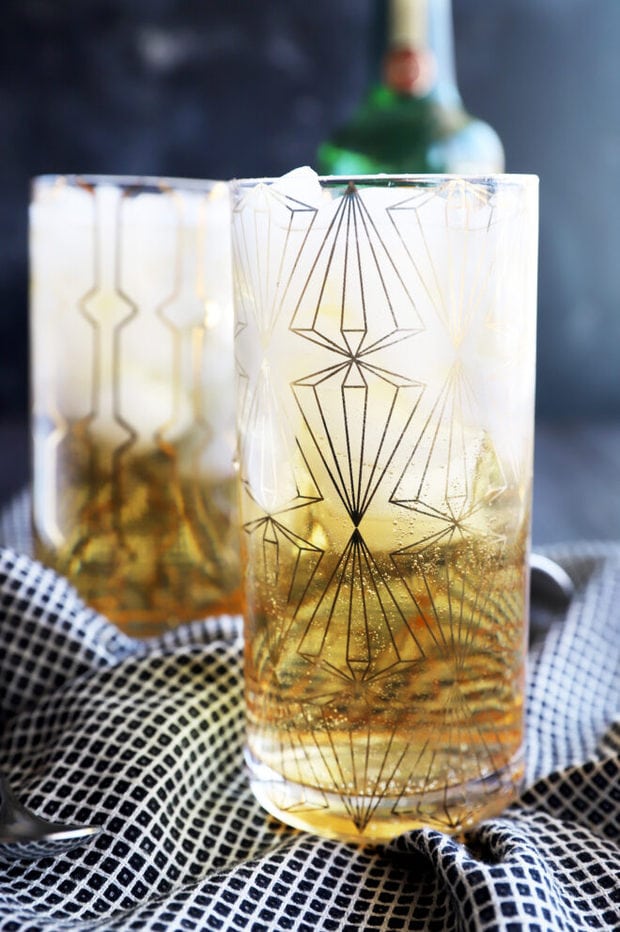 about this jameson ginger cocktail
I am taking you all back to Ireland with me on this post again!
When I was in Dublin, I hit the Jameson distillery and that is where I tasted my first Jameson and Ginger.
At the end of the tour of the distillery the options for tasting are either straight-up or with ginger ale.
Since I've put Jameson shots behind me these days, I had to go with the ginger ale concoction.
Now, I have always been a Jameson fan, maybe too much of a fan back in my early bar hopping days when my boyfriend at the time would drink it like water.
Thankfully Jameson and I are on much better terms now, especially since my discovery of this cocktail.
Who knew Jameson and ginger ale made such lovely partners?
If I could drink anything on St. Patrick's Day, it would definitely be this cocktail.
The crisp ginger ale is the perfect soothing note immediately following the woody and nutty Jameson whiskey.
I have trouble stopping with just one. I might be sipping on one as I write this post… Don't worry, not early in the morning when this post actually goes live… Really, these cocktails are dangerously drinkable…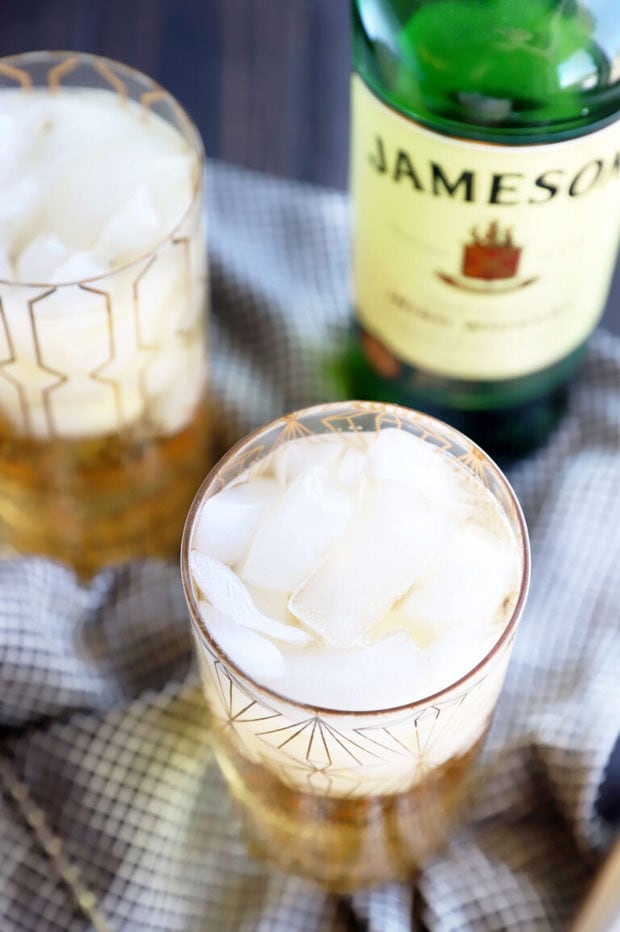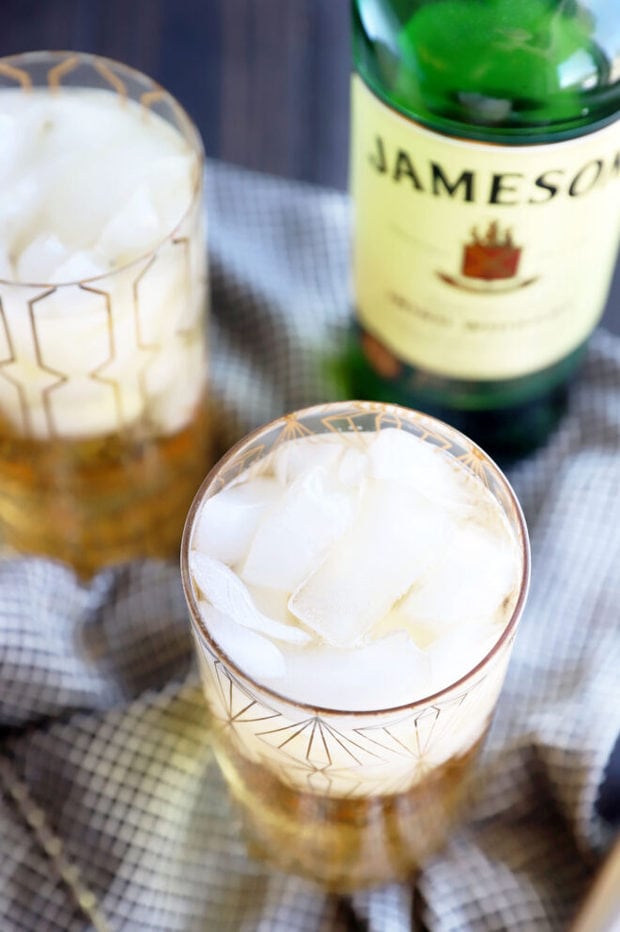 ingredients
Jameson. the main ingredient for any of my Jameson cocktails is Jameson Irish Whiskey! If you prefer a different Irish whiskey you prefer, you can make the swap and use that instead.
ginger ale. choose your favorite ginger ale here! Since this cocktail has such few ingredients, you will be able to taste every element. Make sure you choose a ginger ale that you love.
lime juice. use fresh lime juice! Fresh always tastes better, especially when you are making a drink with just three ingredients.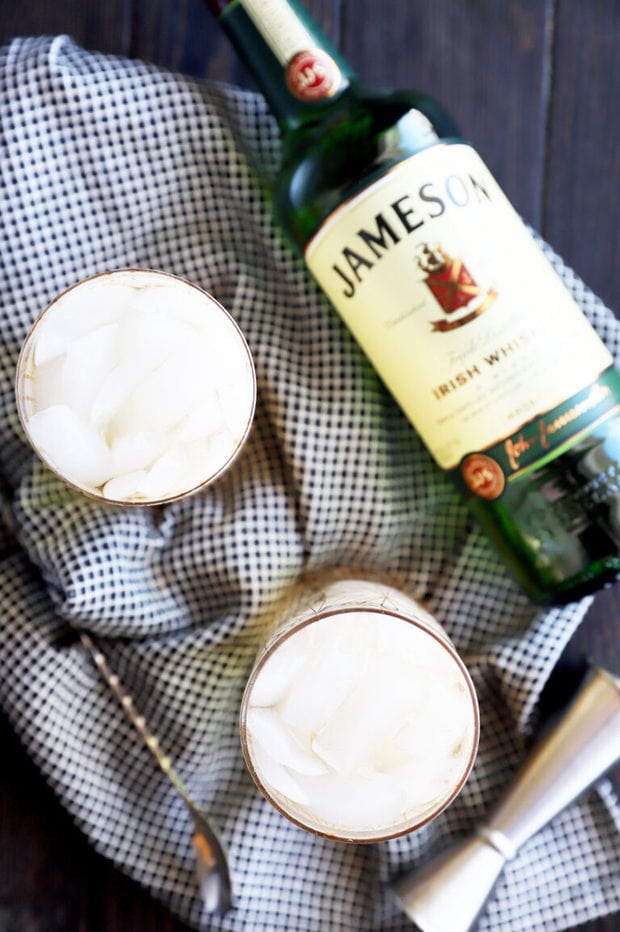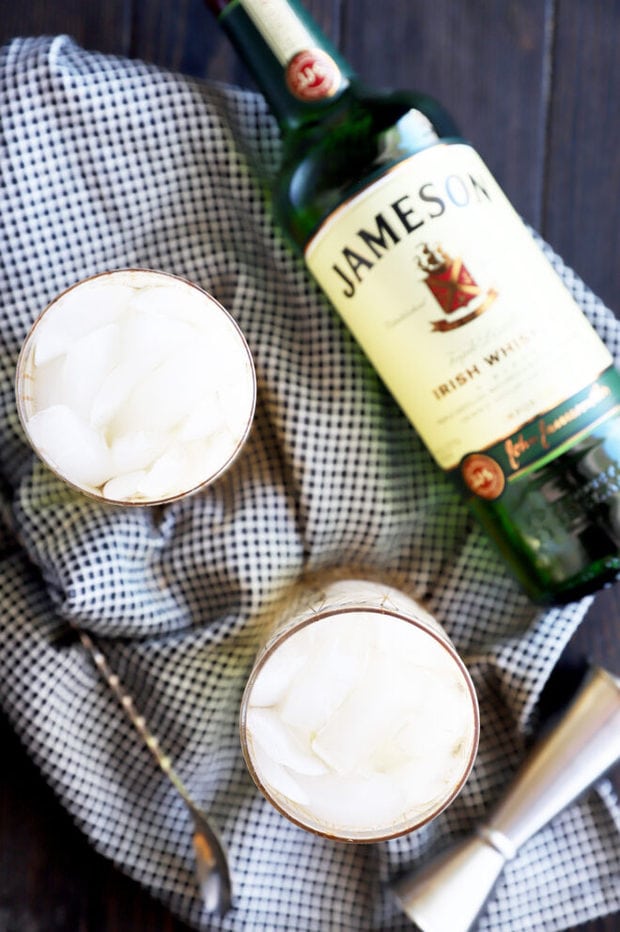 this recipe's must-haves
Paksh Italian Highball Glasses
are a beautiful glass to serve this simple cocktail in! Unfortunately I don't have the link for the glasses used here… They are no longer available!
You'll need a bar spoon to bring the cocktail all together in the class.
Looking to amp it up a little bit? I love garnishing my whiskey ginger cocktail with some of Trader Joe's Crystallized Candied Ginger
– it's a fun little addition to the glass and a great finishing bite of refreshing ginger.
Other yummy Jameson cocktails: Jameson Manhattan | Sparkling Whiskey Sour | Jameson Old Fashioned | Irish Mule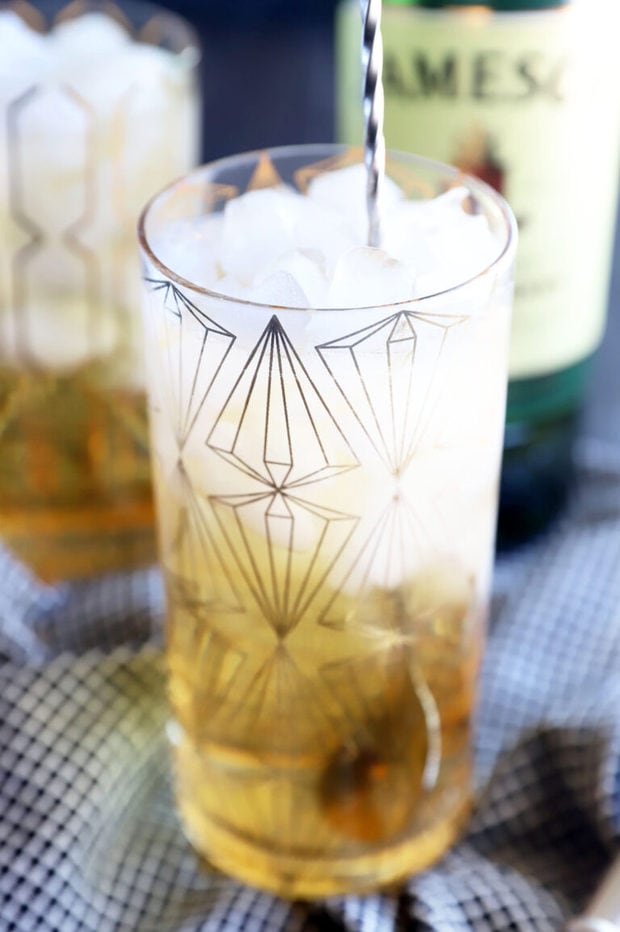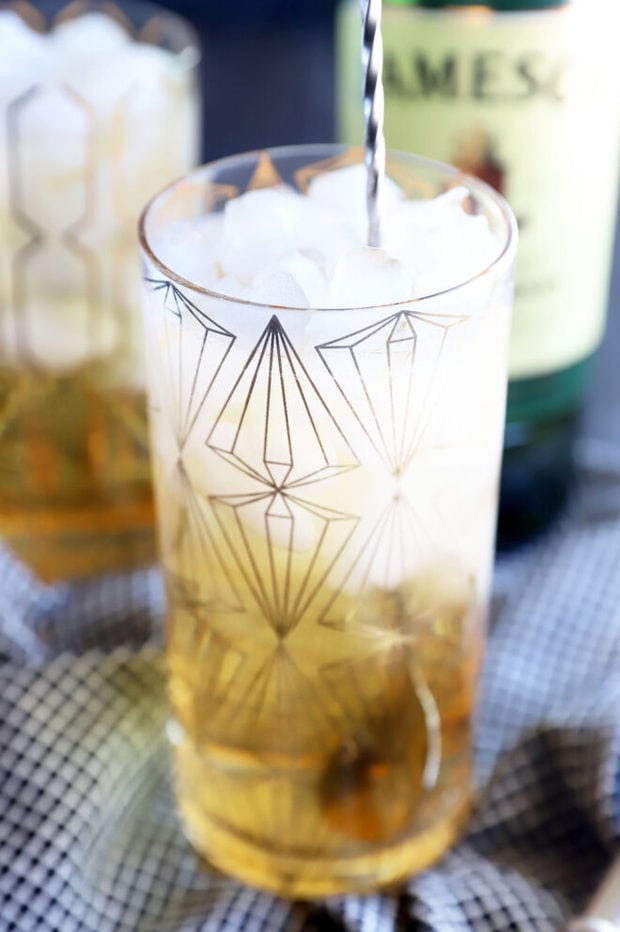 how to make a jameson ginger
fill glass with ice
Add ice to a highball glass. You will want to fill the glass all the way to the top with ice.
Note: I have more info about glassware above and also in the recipe card below!
stir and serve
Add all the ingredients to the ice-filled glass, then stir it up. That's it! You are ready to sip and enjoy.
Need inspiration for cocktail hour? Check out my cocktail recipes page for some tasty ideas.

can I use a different whiskey?
While this Irish cocktail is obviously all about Jameson, it's also a great way to enjoy other whiskeys as well. I recommend a good Irish whiskey, but you can also use rye whiskey. I would shy away from bourbon and it is a bit too sweet for this combo.
does the lime juice have to be fresh?
I always, always recommend using fresh lime juice because it just tastes better. However, you can use jarred lime juice if necessary.
what brand of ginger ale should I use?
I like to use Canada Dry, but the choice is really up to you! Other ginger ale brands that I've had recommend to me include Q, Vernors, Seagram's, and Schweppes.
can I make this in a big batch for a party?
Of course you can! To make this cocktail for 8 servings, you will need 2 cups Jameson Irish Whiskey, 3 cups ginger ale, and 1/2 cup fresh lime juice. All you have to do is stir together the ingredients in a pitcher. I do not recommend making this cocktail ahead of time as you'll lose the carbonation of the ginger ale over time. Since it's such an easy cocktail to make, it will only take you a couple of minutes to whip up!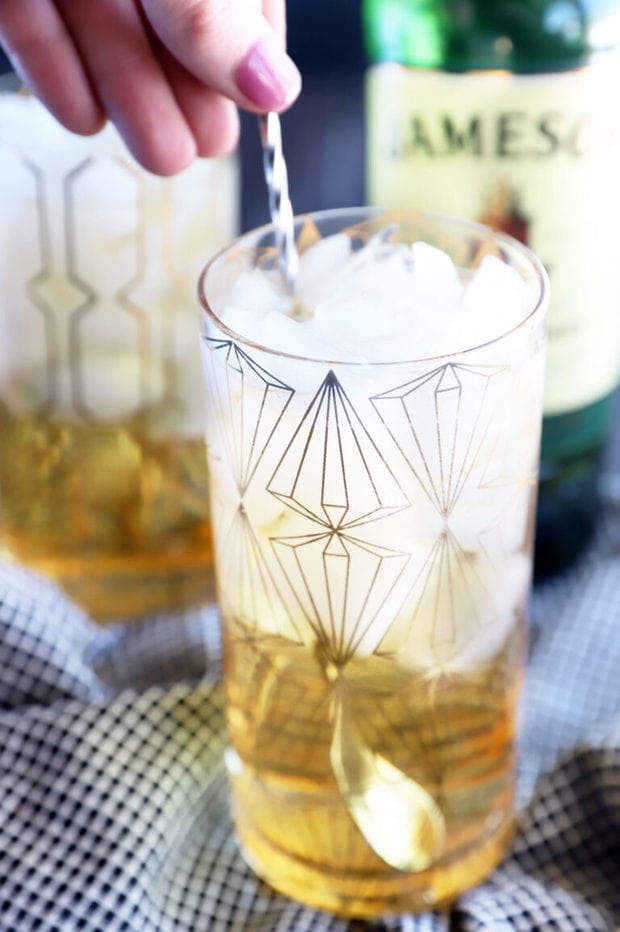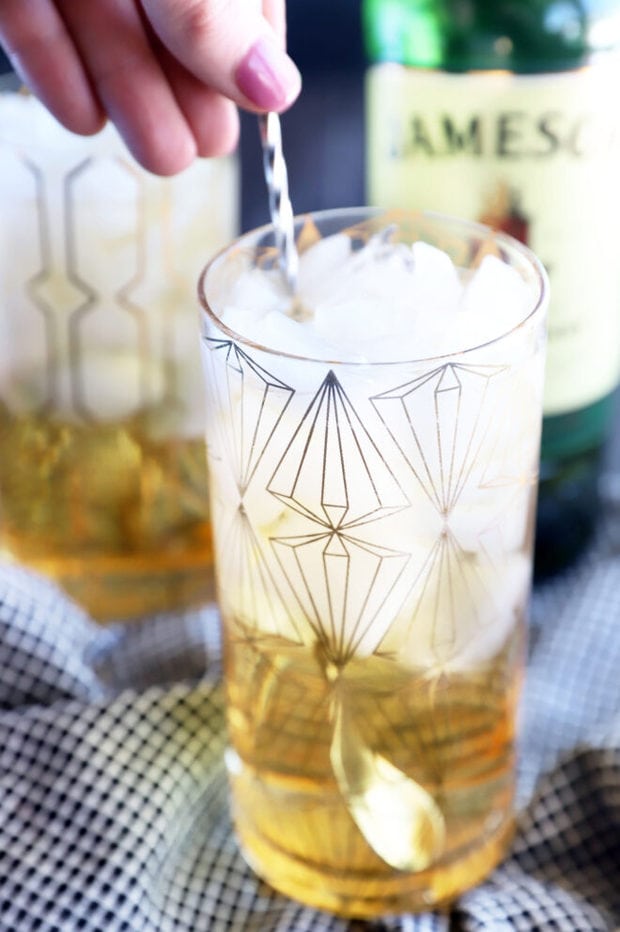 what to serve with jameson drinks
Whenever I'm serving up a Jameson cocktail, my mind inevitably goes to anything Irish themed in terms of food. The beauty of this jameson ginger ale drink is that it really pairs well with anything that whiskey goes with!
If you are planning to keep in the theme of all things Irish like I do, here's my top recommended recipes to check out:
Finally, if you make this Jameson ginger ale cocktail, please be sure to give this recipe a rating or leave a comment! I love to hear when you all make recipes, and I do take the time to respond to every single comment. Feel free to drop questions below too, if you have them!
Oh and be sure to share and tag me on Instagram if you make the recipe! I love being able to see these recipes come to life in your homes – it's my favorite thing to look through those photos. It really means the world to me!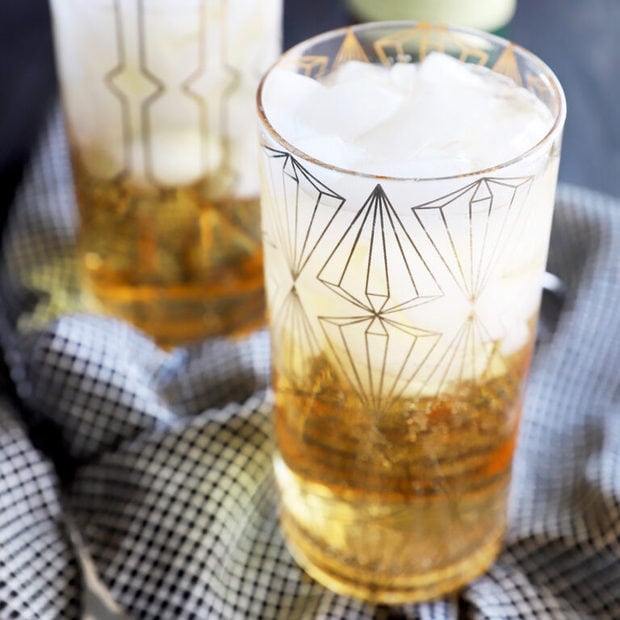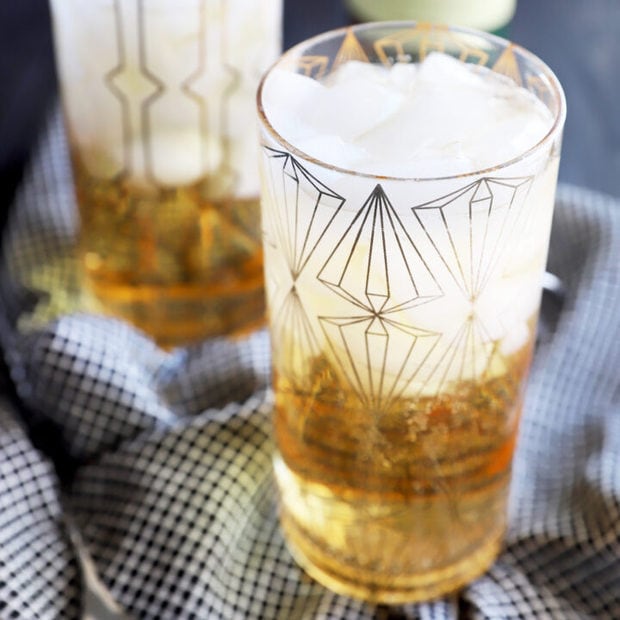 Jameson & Ginger
This classic Irish cocktail is the best way to enjoy Jameson whiskey, if you'd prefer not to drink it straight.
Ingredients
2 oz Jameson whiskey
3 oz ginger ale
1/2 oz fresh lime juice
Instructions
Fill a highball glass with ice.
Add in Jameson, ginger ale, and lime juice.
Stir with a long spoon to combine. Serve.
Recommended Products
As an Amazon Associate and member of other affiliate programs, I earn from qualifying purchases.