Please note this post contains affiliate links.
Valentine's Day drinks are the easiest way to set the mood for Valentine's Day! Take a moment to make someone feel a little extra special with one of these Valentine's Day drinks. Whether you are kicking off a romantic evening or celebrating with your friends, there is a cocktail for every kind of celebration in the cocktail round up below!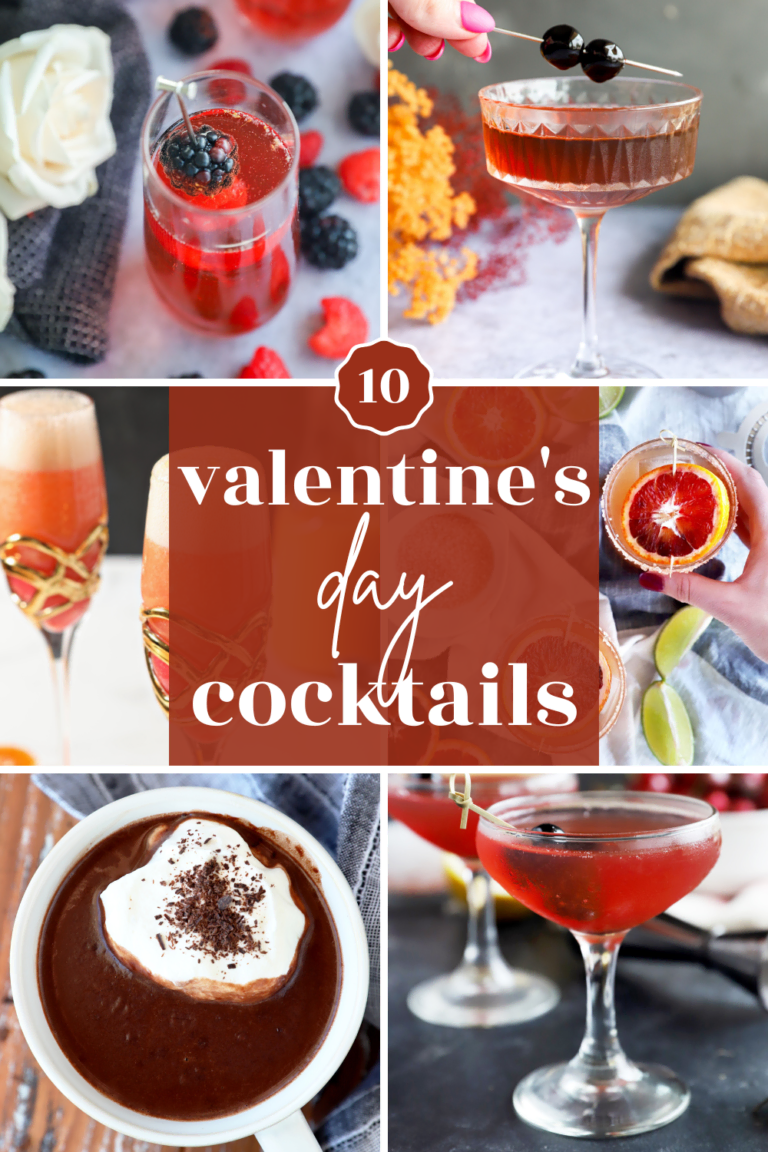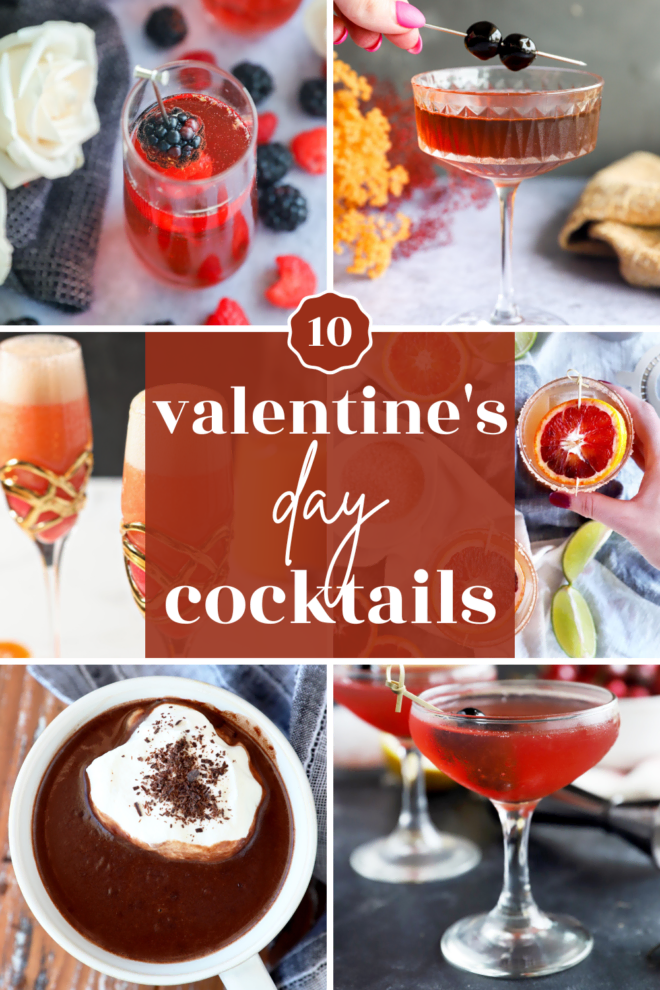 let's make some valentine's day drinks!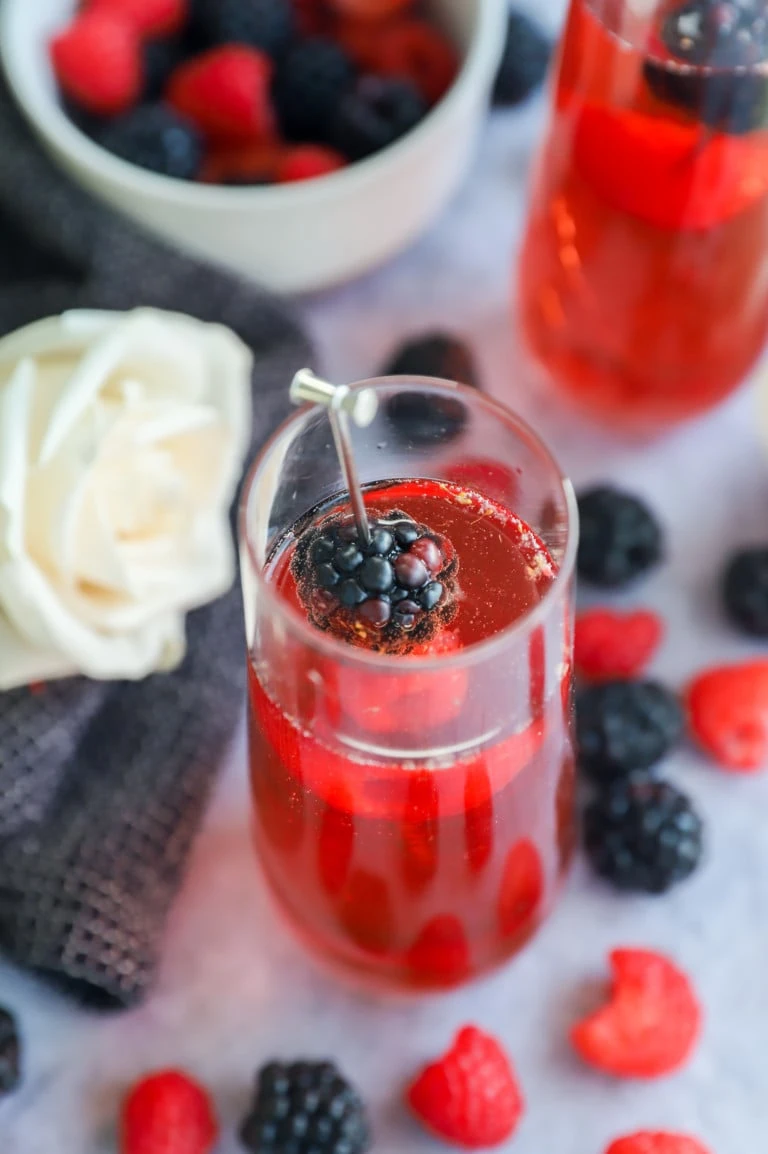 Valentine's Day Sparkling Sangria
Valentine's Day Sparkling Sangria will give your romantic day extra sparkle, or will give you and your single girls something to giggle over as you swap dating war stories. Bottoms up!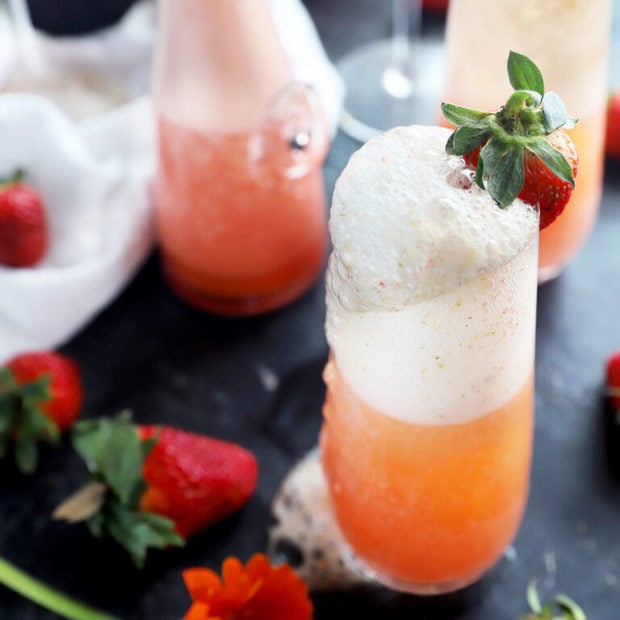 Strawberry Mimosa
A strawberry mimosa is the simplest take on the traditional orange mimosa, with an added burst of fruity goodness! You can use fresh or frozen strawberries to make the simple strawberry orange mixture. Serves 6.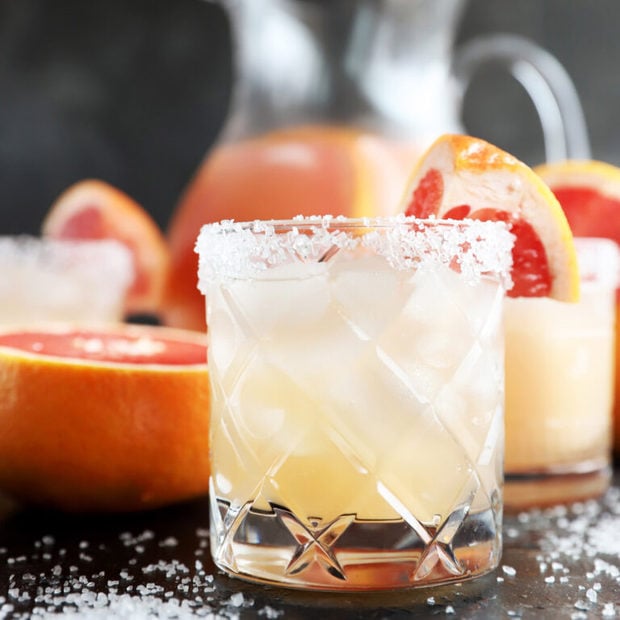 Mezcal Paloma Punch
Mezcal Paloma Punch is the big batch version of the cocktail, made with smoky mezcal. This punch has it all – it's smoky and tart with just a touch of sweetness and bubbles. It'll get the party started!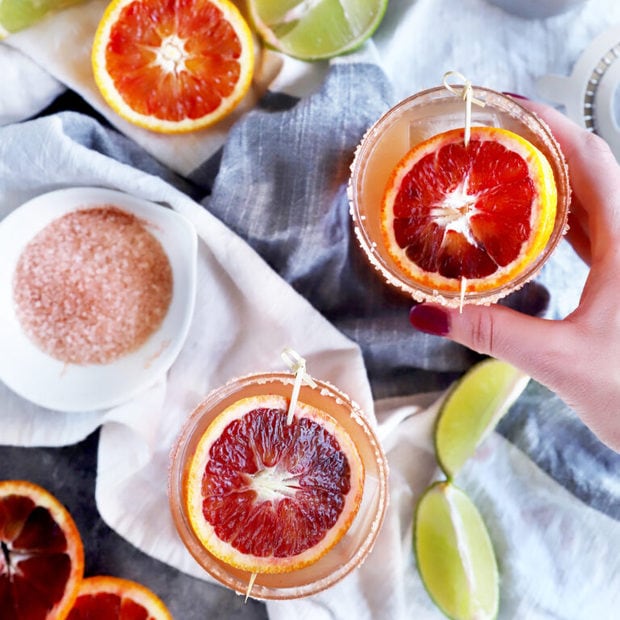 Spicy Blood Orange Margarita
Brighten up your week with a refreshing spicy blood orange margarita! The fresh citrus flavor and little kick of spice makes this cocktail shine in all the right ways. Serves 2.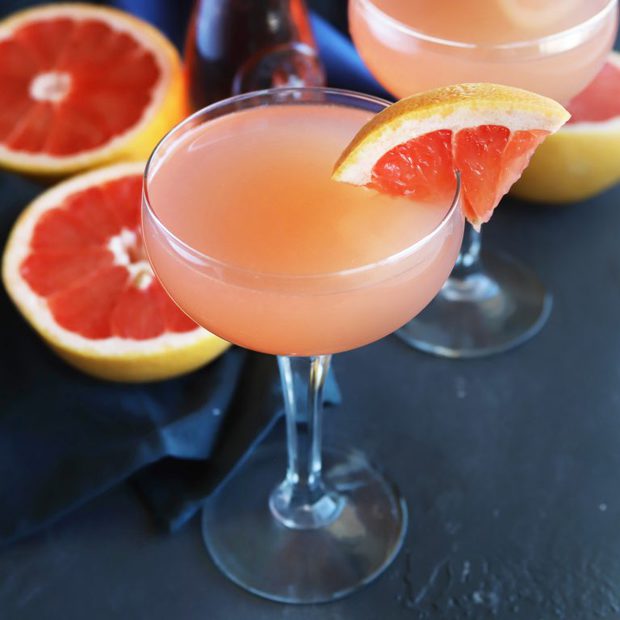 Sparkling Grapefruit Rosé Cocktail
A Sparkling Grapefruit Rosé Cocktail will bring a burst of citrusy goodness into your next cocktail hour! The combination of fresh grapefruit juice, your favorite wine, and splash of bubbly club soda is light and refreshing. Perfect for sipping on the patio!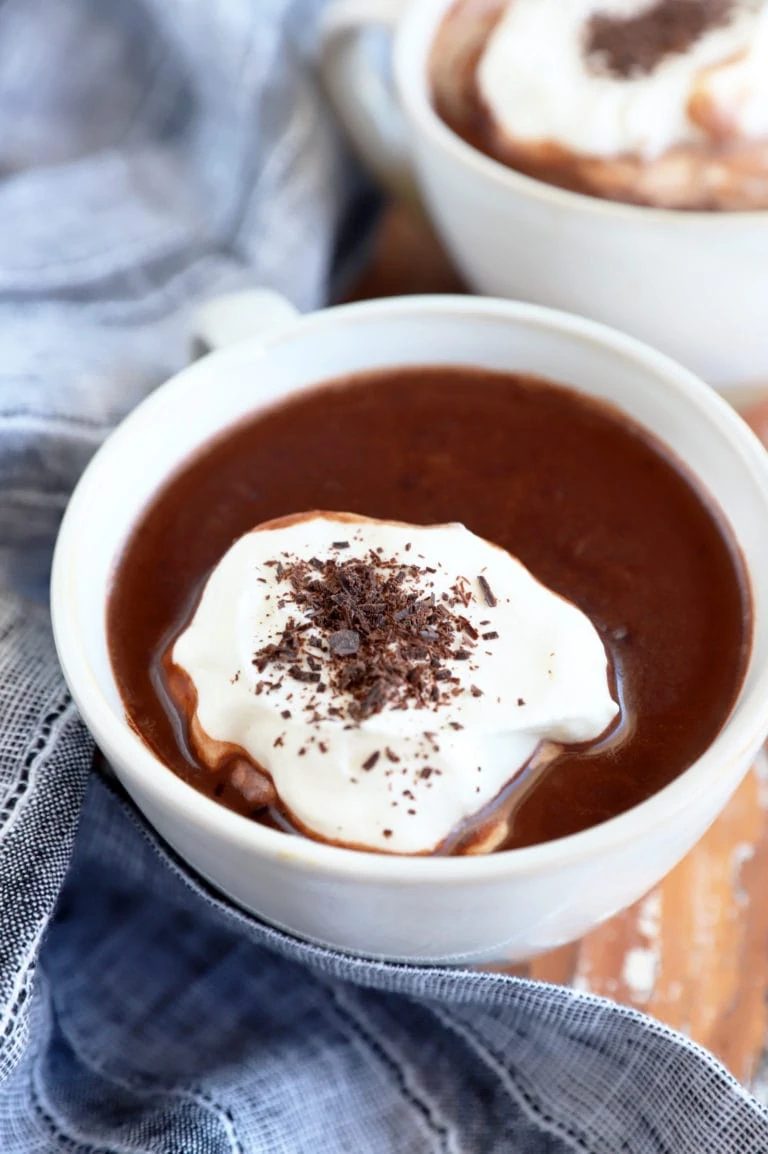 Boozy Baileys Hot Chocolate
Boozy Baileys Hot Chocolate is creamy and rich, making it a delightful cup to cozy up to on a cold winter night. Topped with a dollop of fresh whipped cream, it's an easy warm cocktail to indulge in. Makes 2.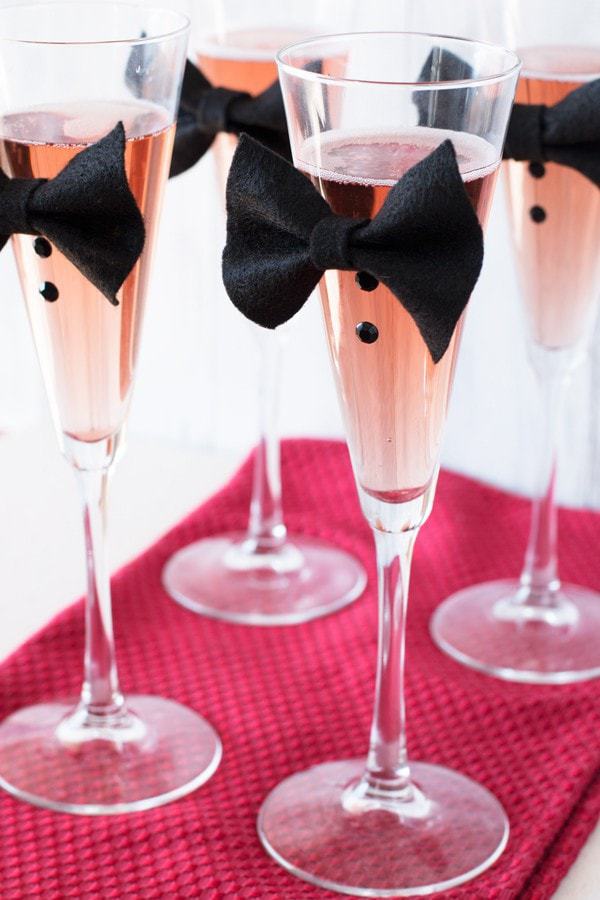 Oscar Chambord Royale
Toast the season with an Oscar Chambord Royale! Served up in festive style, this simple cocktail is perfect for any watch party you have planned – or even for Valentine's Day. Cheers!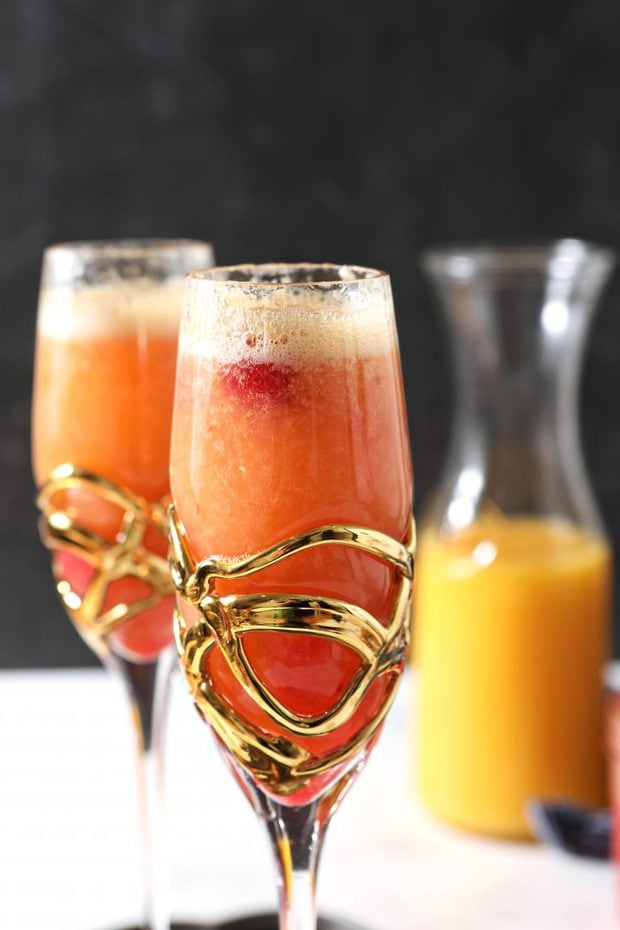 Raspberry Mimosa
A Raspberry Mimosa is a fun, festive take on a classic brunch drink. This cocktail highlights raspberry simple syrup, as well as a combination of orange juice and your favorite sparkling wine. Perfect for brunch, Mother's Day or other holiday celebrations! Serves 4, but can easily be doubled for a crowd.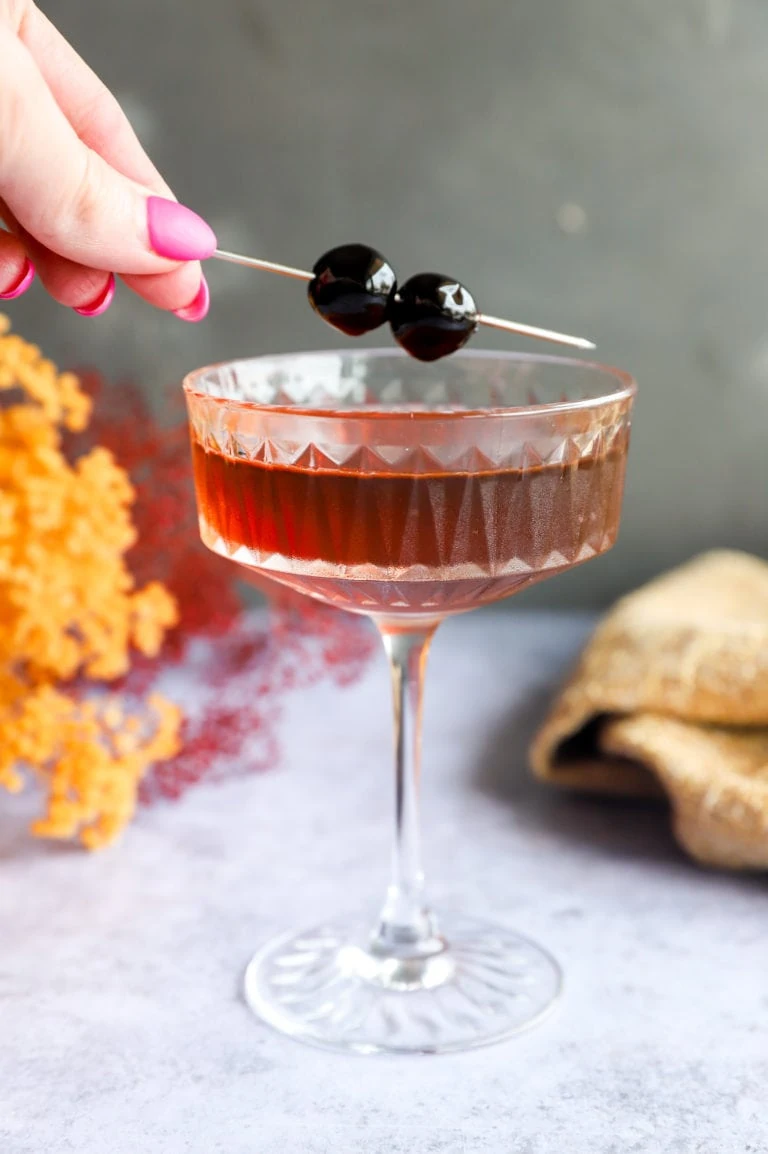 Bourbon Manhattan
A Bourbon Manhattan is the best manhattan recipe you'll find. Instead of using rye whiskey, I reach for the bourbon to pair with the sweet vermouth and bitters. Serve it in a chilled coupe glass for that final gorgeous touch.
cocktail must-have for valentine's day drinks
There are so many tools that I have collected over time for our bar, and I have to say, we don't need ALL of them. Instead of getting all of the latest and greatest gadgets, I recommend sticking with the basics for your barware set up. The key is getting good quality items that will stand the test of time!
What are the must-haves in my bar setup? Of course you need a cocktail shaker, a jigger, and a cocktail stirring spoon. Some cocktail shakers come with a strainer in the top, but I much prefer a cocktail strainer to easily and quickly strain cocktails. It's much easier to use, especially when you are muddling anything!
Finally, cocktail glasses. You don't need a lot of cocktail glasses! I love a really nice short cocktail glass and a fancier stemmed cocktail glass. So I have a set of these GORGEOUS Gatsby cocktail glasses and these coupe glasses.
just one more thing…
Need something sweet to end the evening or to pair with one of the cocktails you see about? Here are my favorite indulgent desserts to bring out for Valentine's Day:
Chocolate Tart with Hazelnut Crust – this deceptively easy recipe is absolutely gorgeous and pairs with any of the Valentine's Day cocktails in this round up!
Red Velvet Brownies – these delightfully rich brownies are topped off with a champagne buttercream frosting… Need I say more?
Chocolate Covered Strawberry Brownies – so much easier that trying to perfect the art of the perfectly dipped chocolate covered strawberry!
Pizookie Skillet for Two – a gooey cookie skillet topped off with ice cream and sprinkles is just what you need to cuddle up with at the end of the night.
If you are looking for more inspiration for Valentine's Day, check out my Valentine's Day recipes page!