An Orange Black Velvet is a citrus twist on the classic Guinness cocktail. A dash of orange bitters adds a tart flavor to the cocktail that brings out the richness of the creamy Guinness and bubbly sweet champagne. This is the one cocktail you should be sipping on this St. Patrick's Day!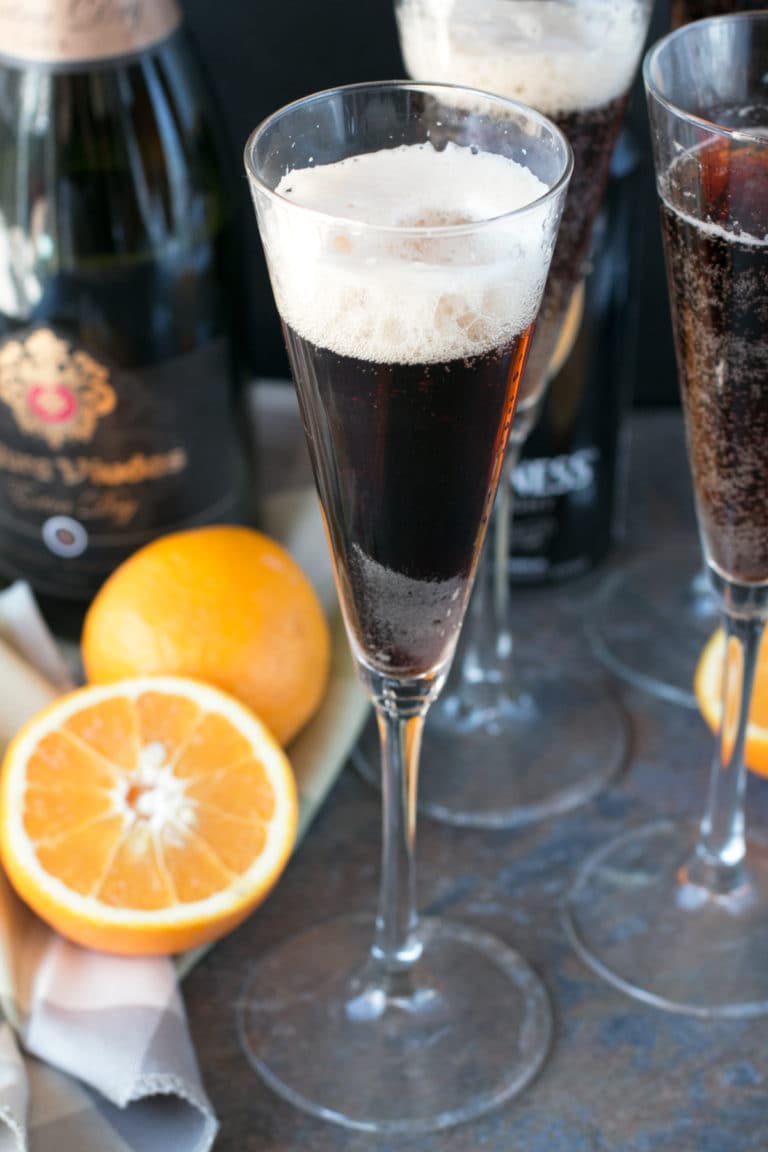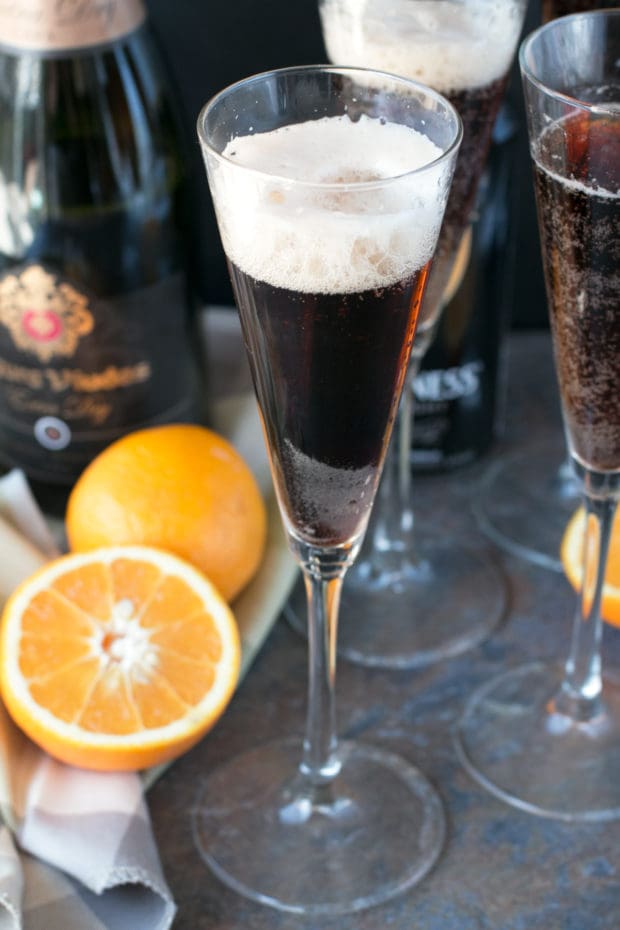 Before people start screaming at me for defiling a classic cocktail, just slow your roll and taste it.
I know it seems wildly unorthodox to add anything to an already perfect drink but (and don't throw rocks at me for saying this) that's just because you don't know how perfect the cocktail can truly be.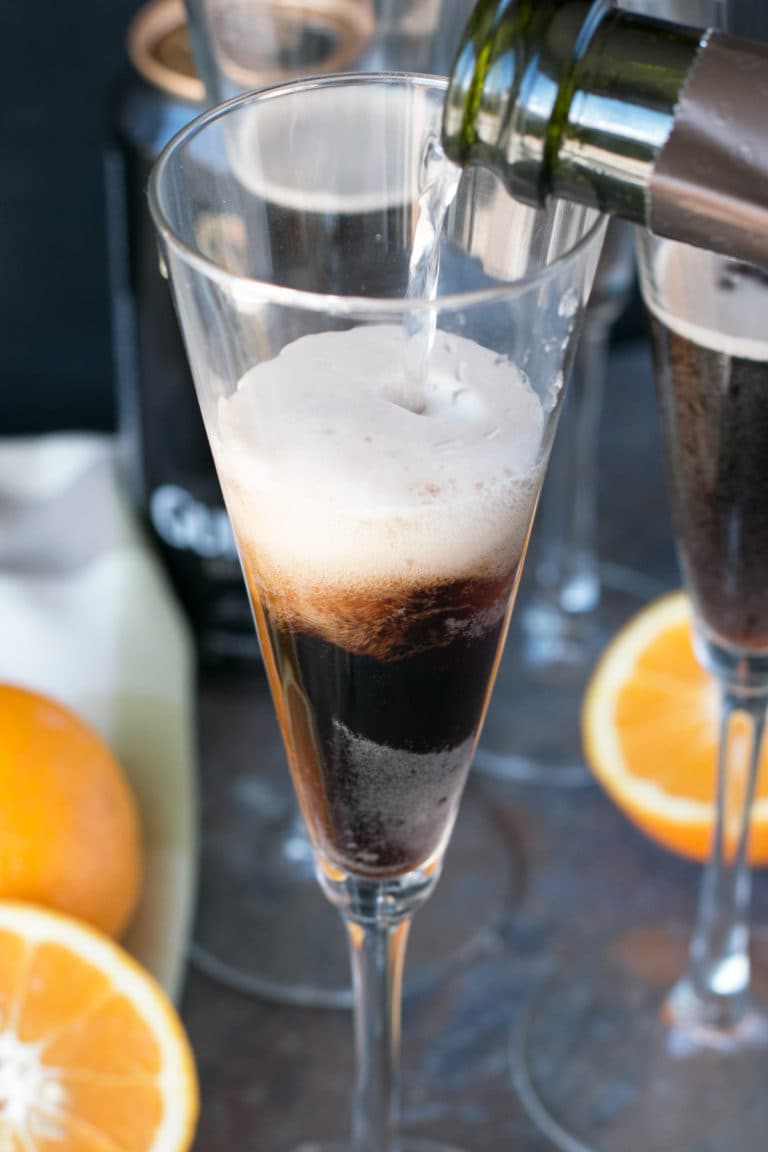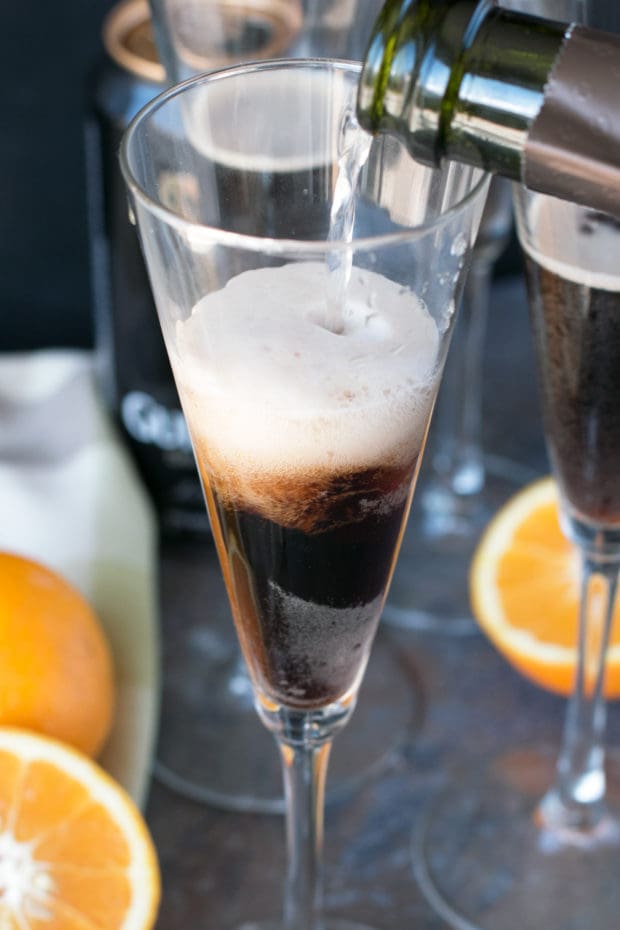 I know, I'm packing a lot of confidence into this recipe but I really am that confident that you are going to scream "OMG HOW HAVE I NEVER TRIED THIS BEFORE?!" after the first sip (ok ok, mayyyybe the second sip – ya know, to acclimate the palate and all, first).
I am a bitters kinda gal. I love them in traditional cocktails, in new modern cocktails, and in cocktails you'd never expect them to be in. They are wonderful in mocktails and can even be a religious experience when added to sparkling lemonade (don't knock it til you try it!).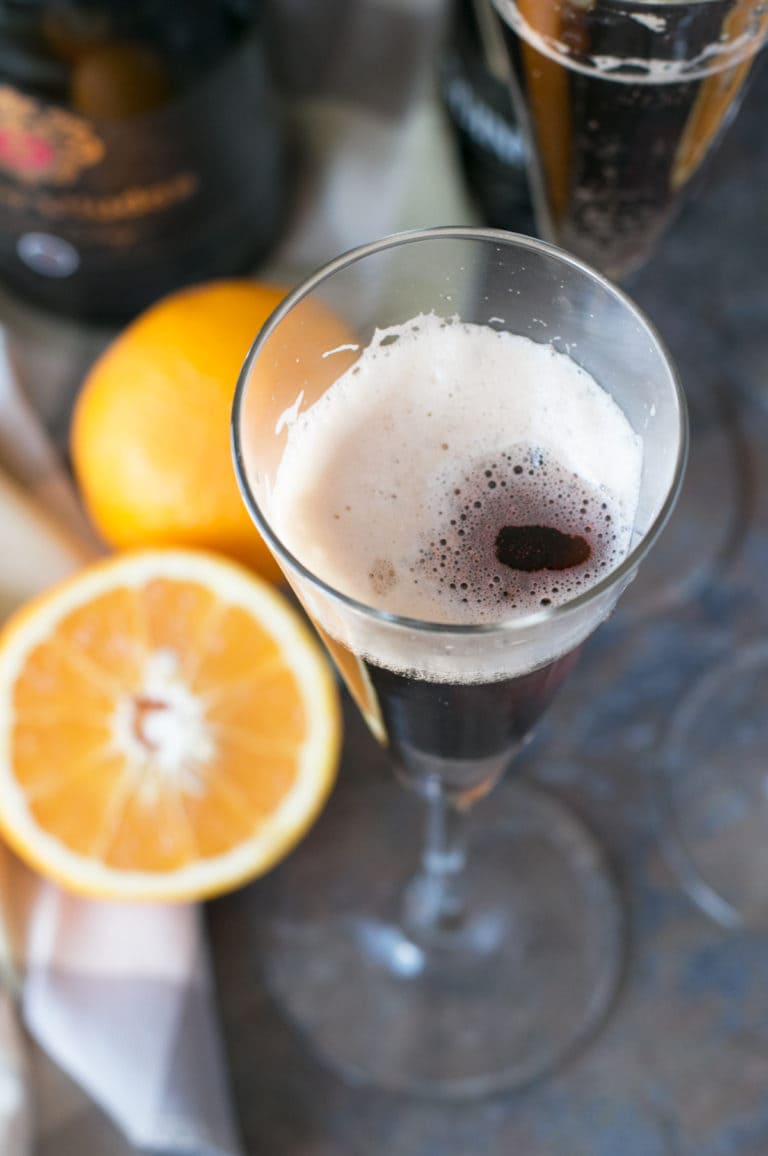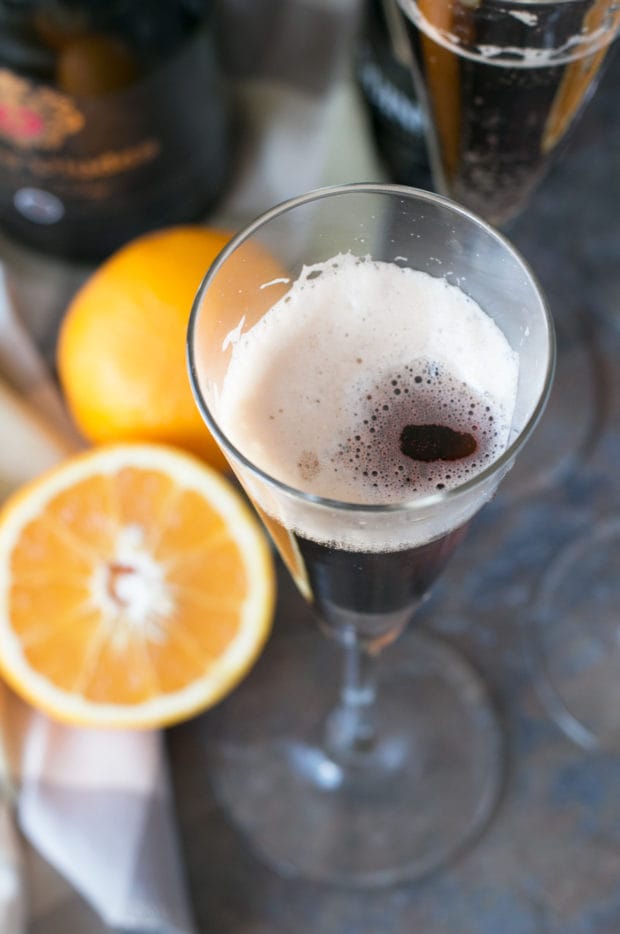 The orange bitters used in this Orange Black Velvet give it a slight bitter note, with a touch of vibrant orange. The flavors pair beautifully with the velvety Guinness and the bright, just barely sweet champagne.
Yep, you read that right, btw. This cocktail only has three ingredients. Seriously. BOOM BABY.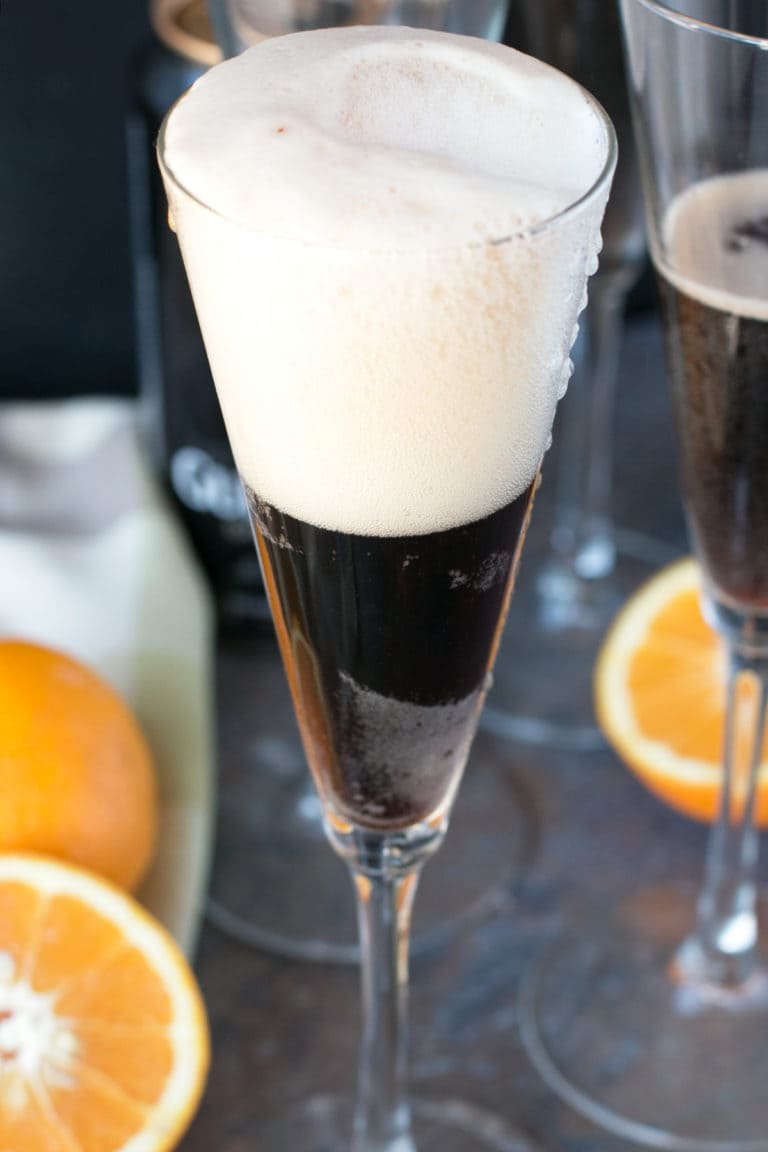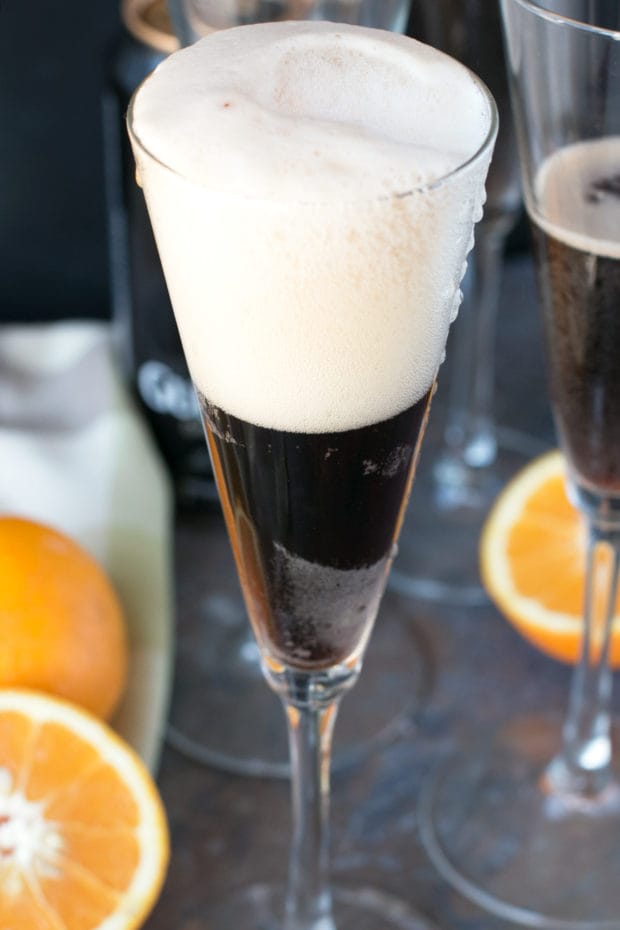 In my world this is the ultimate party cocktail because it requires so few supplies, everyone can make their own at the bar (party idea: leave a cute sign with the recipe!) so you don't have to worry about bartending all night, AND people can just drink Guinness if they don't want to stray from their St. Patty's drinking traditions!
It's a lovely twist to make your St. Patrick's Day celebration extra special!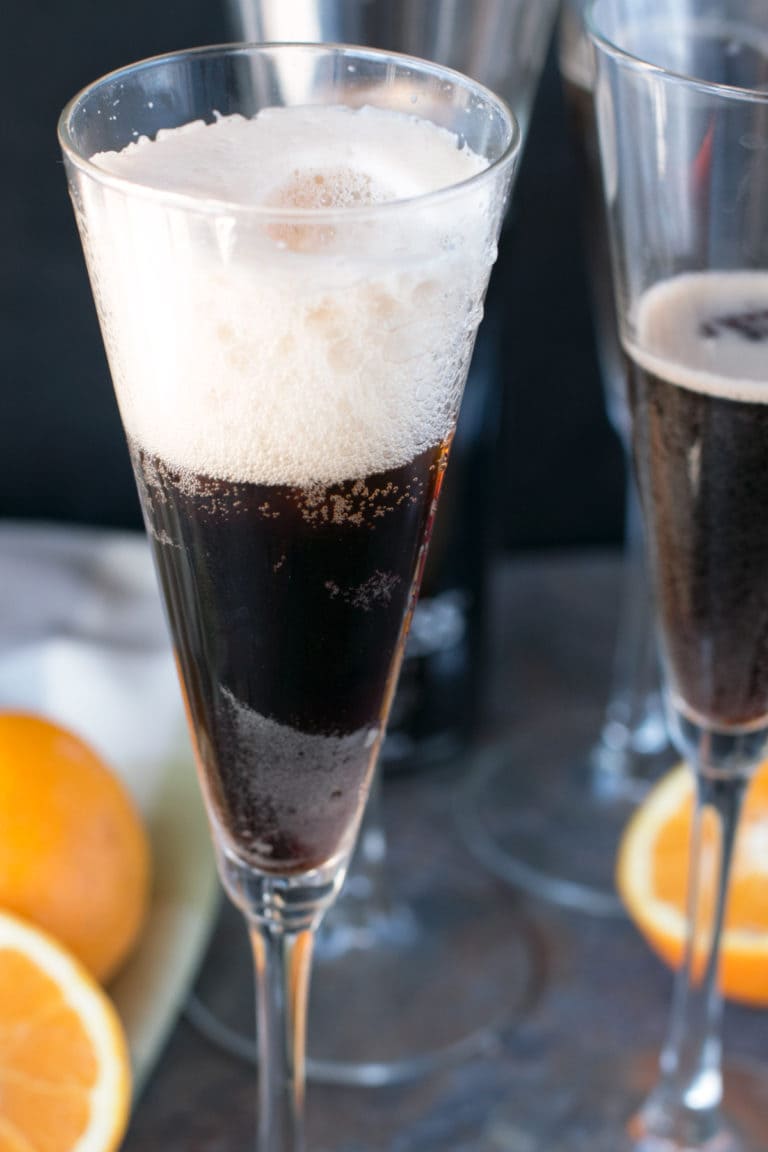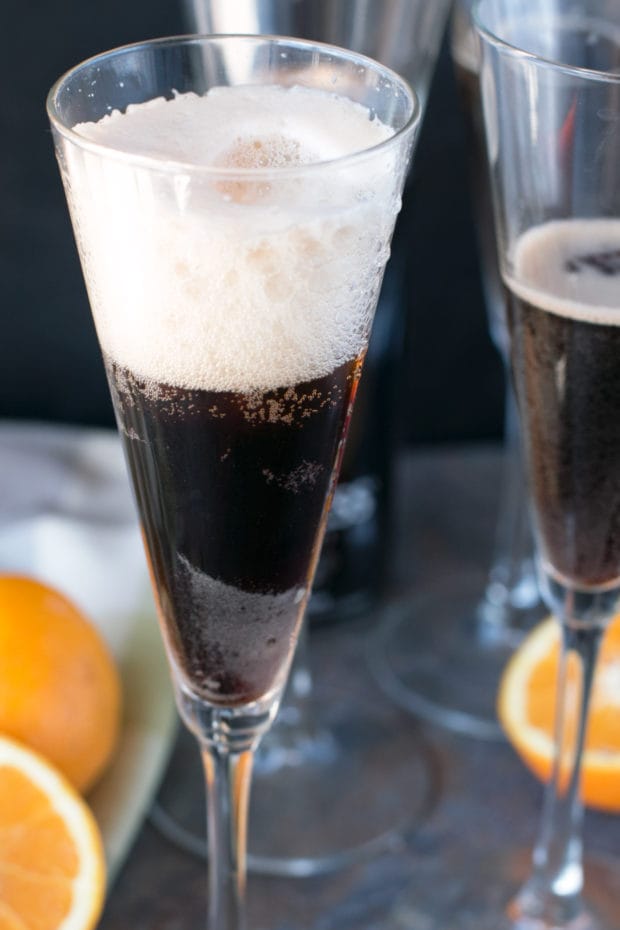 So, as the Irish would say, Sláinte!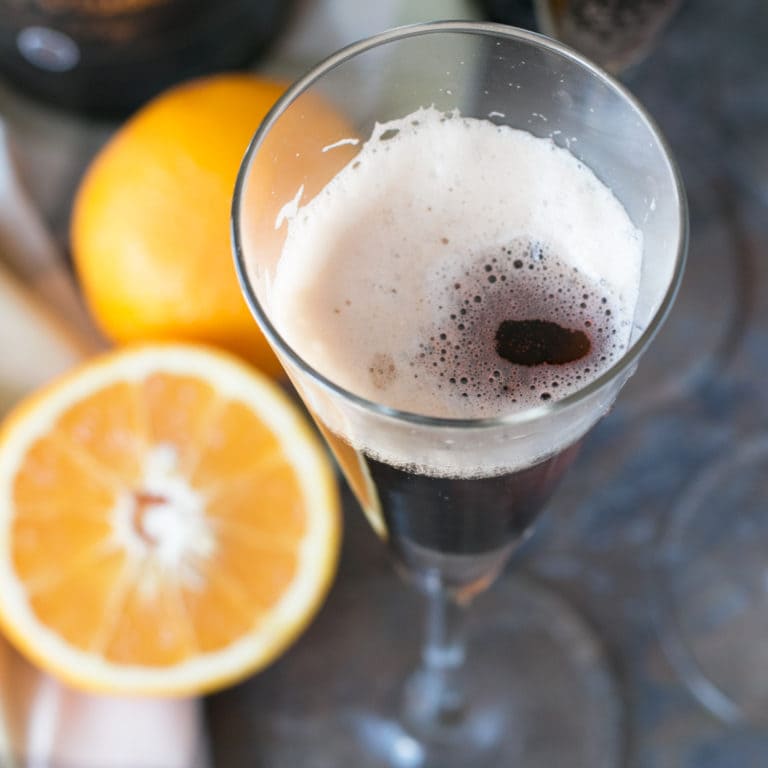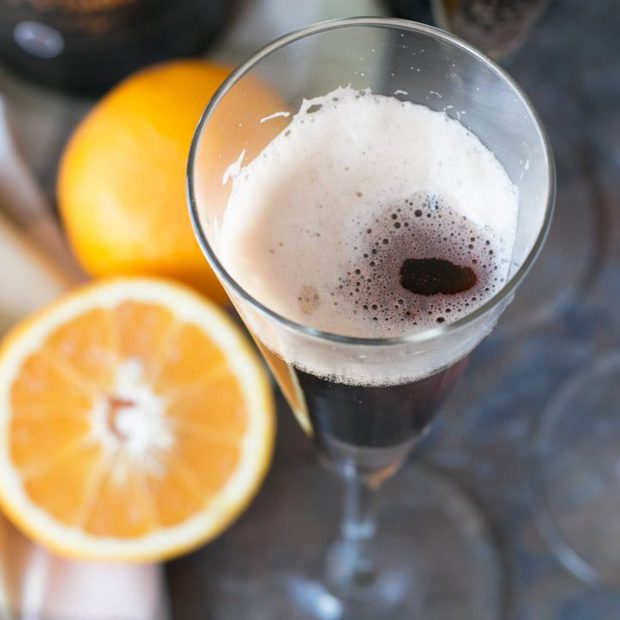 Orange Black Velvet
The classic Guinness cocktail made a little citrusy with a splash of orange bitters!
Ingredients
1 dash orange bitters
Guinness
Champagne
Instructions
Add dash of orange bitters to a champagne flute.
Fill champagne flute halfway with Guinness.
Finish the cocktail with champagne.
Serve.
Pin this Orange Black Velvet recipe for later!