Toast the season with an Oscar Chambord Royale! Served up in festive style, this simple cocktail is perfect for any watch party you have planned – or even for Valentine's Day. Cheers!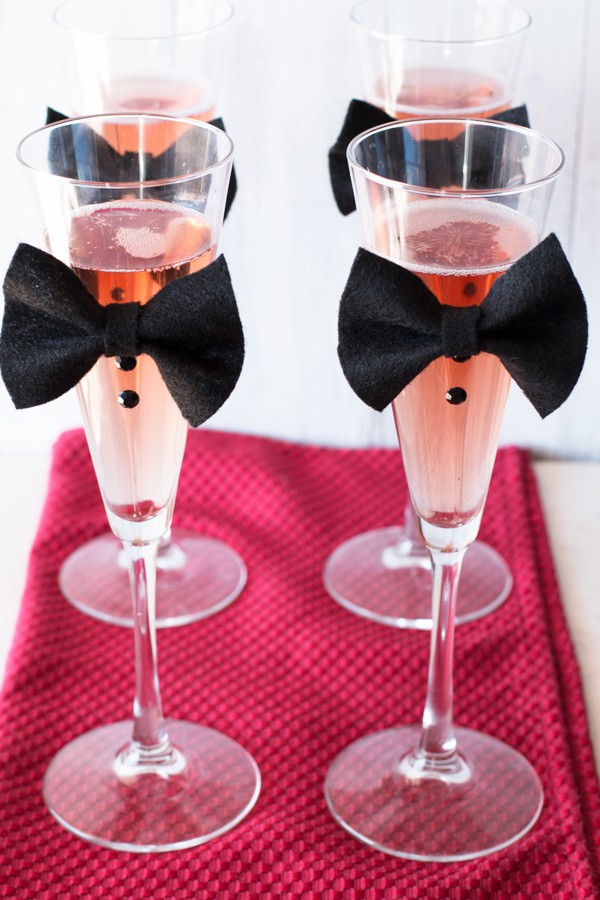 I look forward to the Academy Awards every year. I love all the outfits, interviews, and speeches that carry on even after they start the music to cut them off. And this year, one of my absolute favorite actors/performers/all-around too talented guys, Neil Patrick Harris, is hosting so you know I'll be watching every single second.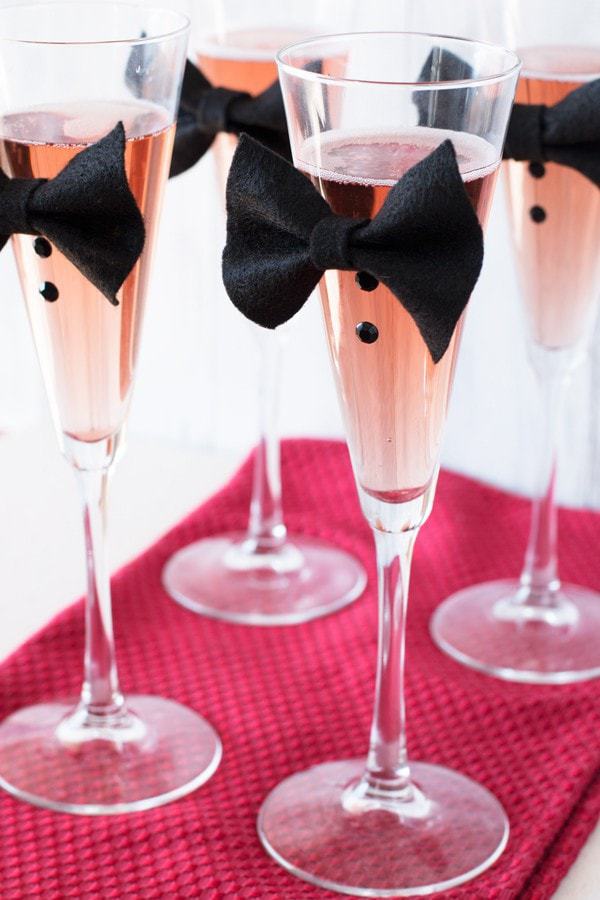 Out of all the movies this year, The Theory of Everything is my favorite. The story of strength, determination, and inspiration really struck a chord with me. Turning this movie into a recipe seemed nearly impossible when I first thought about it. However because Stephen was and still is so brilliant and complex, that inspired me to go ultra simplistic with the recipe to honor the film and the Oscars. Plus, in reality, Stephen met his wife at a New Year's party, so it had to have champagne!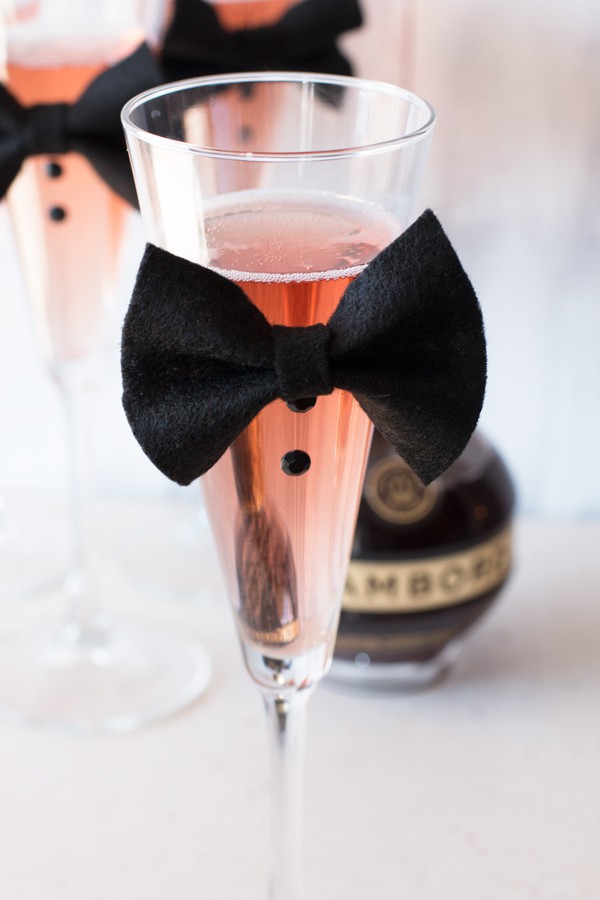 A Chambord Royale is the perfect bubbly cocktail to toast an evening of Oscar celebration in style. Not to mention these adorable DIY champagne glass decorations, inspired by the bow ties Stephen wears throughout the movie, make the event that much more special!
This Recipe's Must Haves
Pin this Oscar Chambord Royale recipe for later!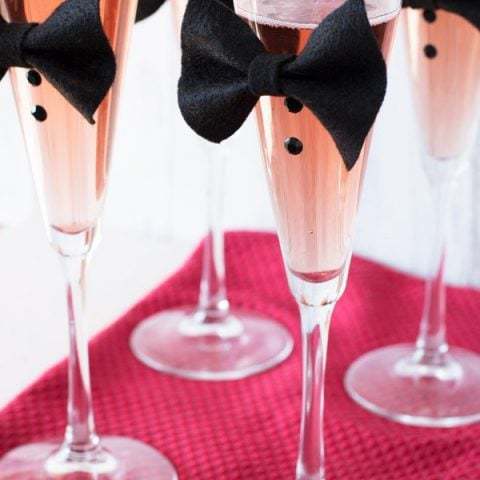 Oscar Chambord Royale
Celebrate in true bubbly style with this sweet and sparkling cocktail!
Ingredients
1 1/2 oz Chambord
1/4 oz fresh lemon juice
Champagne (or Prosecco if you like your cocktails sweeter)
Instructions
Add Chambord and fresh lemon juice to a champagne flute.
Fill to the top with champagne.
Enjoy!
With the Academy Awards just around the corner next Sunday, February 22nd, I have teamed up with 15 incredibly talented bloggers to bring some really tasty recipes!
In true Academy Award style, each of the participating bloggers has prepared an Oscar-themed recipe, and they are up for best recipe! Here's the menu (everything looks sooooooo good doesn't it?!):
The Oscar Noms Party
Menu & Movies
Appetizers
Pork Tenderloin Sliders – The Judge
Aged Cheddar & Apple Grilled Cheese – Boyhood
Pull-Apart Pepperoni Pizza Bread – Whiplash
Asparagus Rolls – Into the Woods
Texas Guacamole Quesadilla – The American Sniper
Magic Garbanzo Beans – Into the Woods
Desserts
Nutella Mochi – Big Hero 6
Rocket Raccoon Cake – Guardians of the Galaxy
Texas Peach Crisp Skillet – American Sniper
Camouflage Mini Cheesecakes – American Sniper
Courtesan au Chocolat – Grand Budapest Hotel
Butterscotch Pudding – Gone Girl
Chocolate-Covered Cherry Granola – Wild
Cocktails
Pink Lady Cocktail – Grand Budapest Hotel
Black(berry) Hole – The Theory of Everything
The Blueberry Wish – Into the Woods