Avocado Eggrolls with BBQ Chicken
Avocado Eggrolls with BBQ Chicken are a quick and easy snack that satisfies all your afternoon cravings. It's crispy on the outside, and full of the BBQ spicy chicken and avocado on the inside. Not to mention the creamy dreamy avocado crema it comes with… *swoon*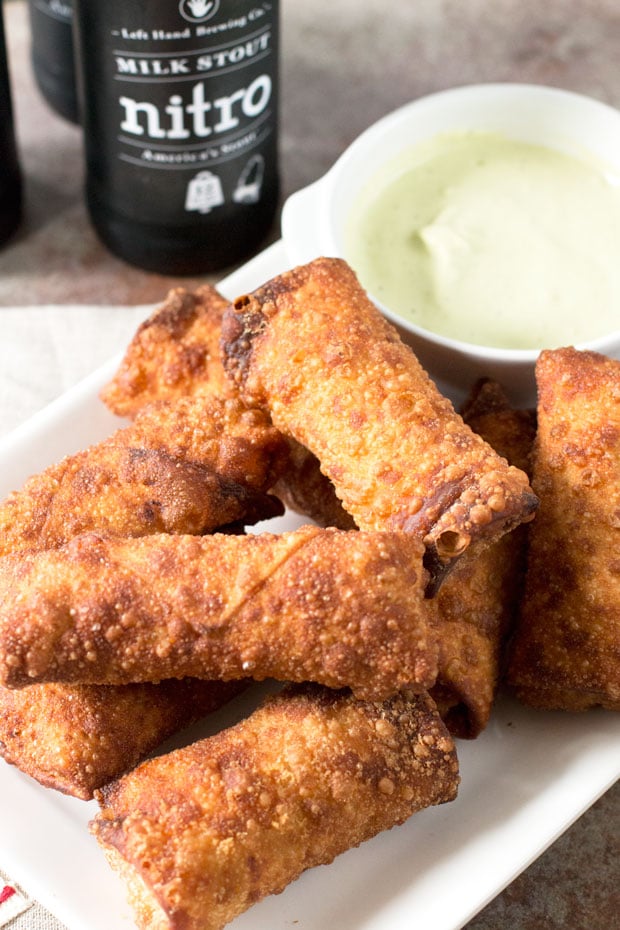 I've become the queen of snacks in my circle recently. I keep making egg rolls, loaded nachos, taquitos, and anything else I can think of to nibble on during those lazy summer afternoons.
When the sun comes out and the temps rise, there tends to be a lot of day drinking in my world. You really have to have snacks like these around to make sure you get a good base layer going on. If you think about it, me wrapping up BBQ chicken and avocado and putting it all in a hot fryer is really saving lives.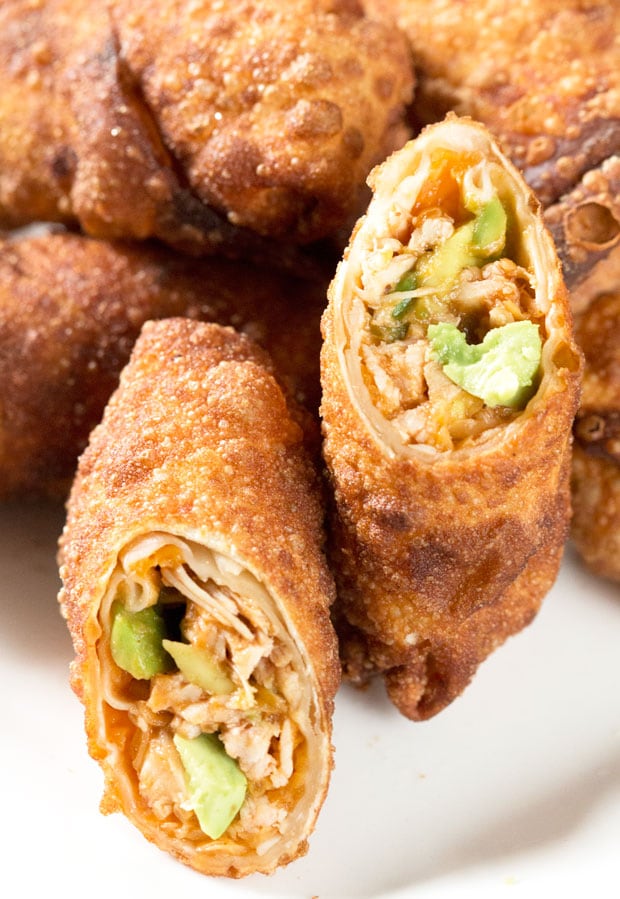 Ok, a little overdramatic I know, but these BBQ chicken avocado egg rolls are a little life changing. Usually I'll stick with a BBQ chicken and avocado sandwich, but it tends to be pretty one-note when it comes to texture. I crave that crispy crunch with every bite.
So I wrapped it all up in an egg roll, fried it and dunked it in some creamy avocado crema for good measure. It's the ideal savory snack to have at the ready for snacking, or even as a tasty appetizer for your next backyard BBQ.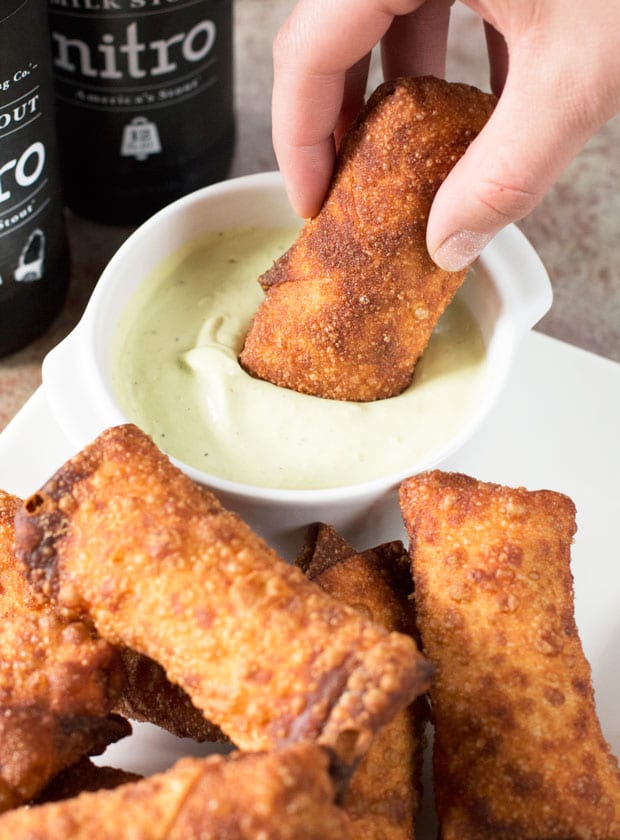 The best part is, if not all of them get eaten (though I'm not quite sure why that would happen…), you can freeze them! Just bake them up for about 5 minutes in the oven at 350 degrees and boom, it's like they are fresh from the fryer all over again. That's what I call a win-win kind of recipe, am I right?
This is the part where you start pinning this for all your tailgating adventures this fall and winter, btw.
Happy dunking, friends!
Pin this Avocado Eggrolls with BBQ Chicken recipe for later!