A Mango Mojito Mocktail is tangy, bright, and super simple to make! Made with fresh ingredients, this is the ultimate summer refresher, without any booze. Serves 2.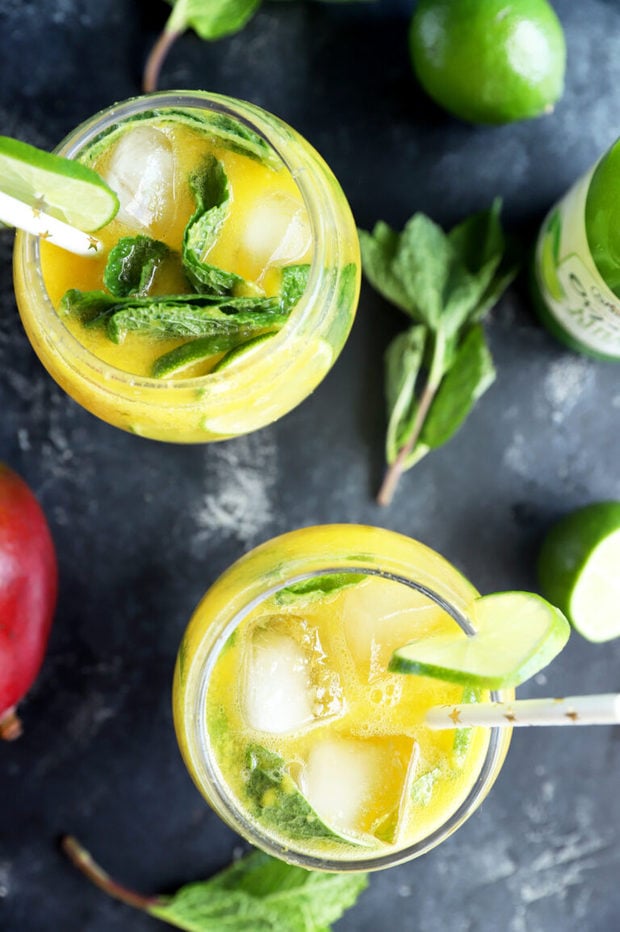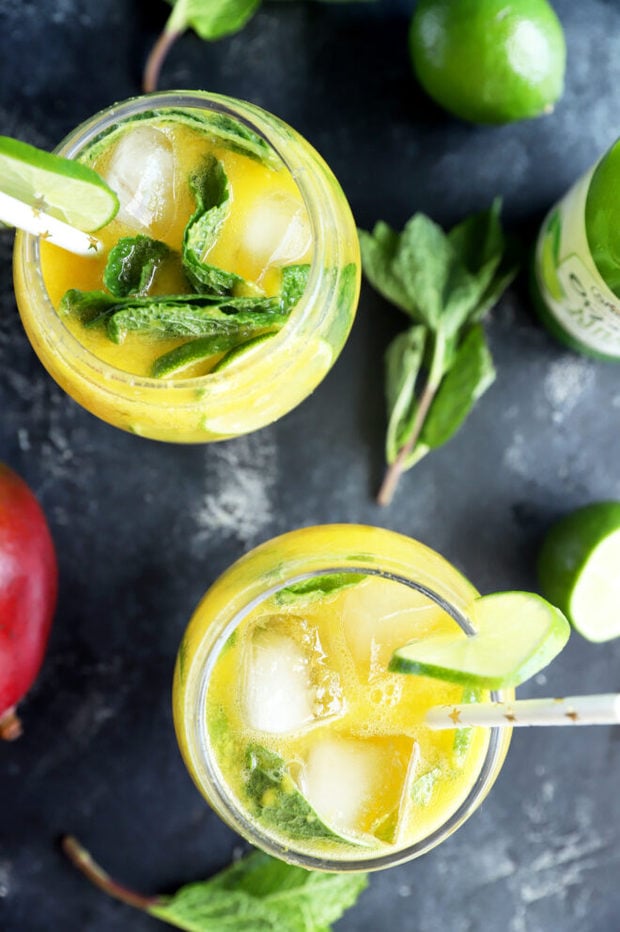 Disclosure: This post has been sponsored by Sprouts. As always, all opinions are my own.
Summer is fast approaching, my friends.
Here in good old Colorado, the heat has been up and down. However, I know before long, there will be sweltering temperatures.
For now, I am just basking in the sun any chance that I get, even if it's through my office window as I work.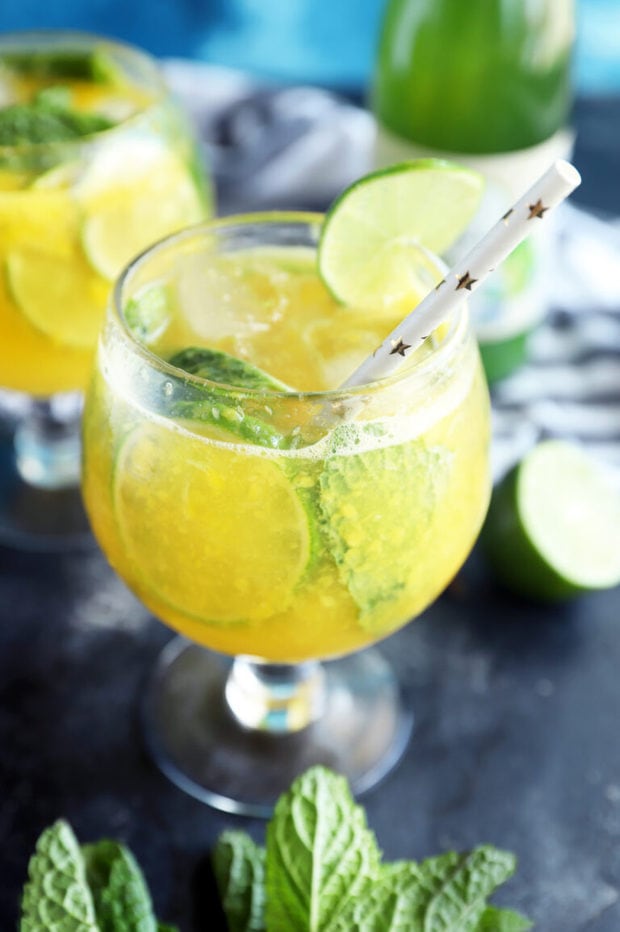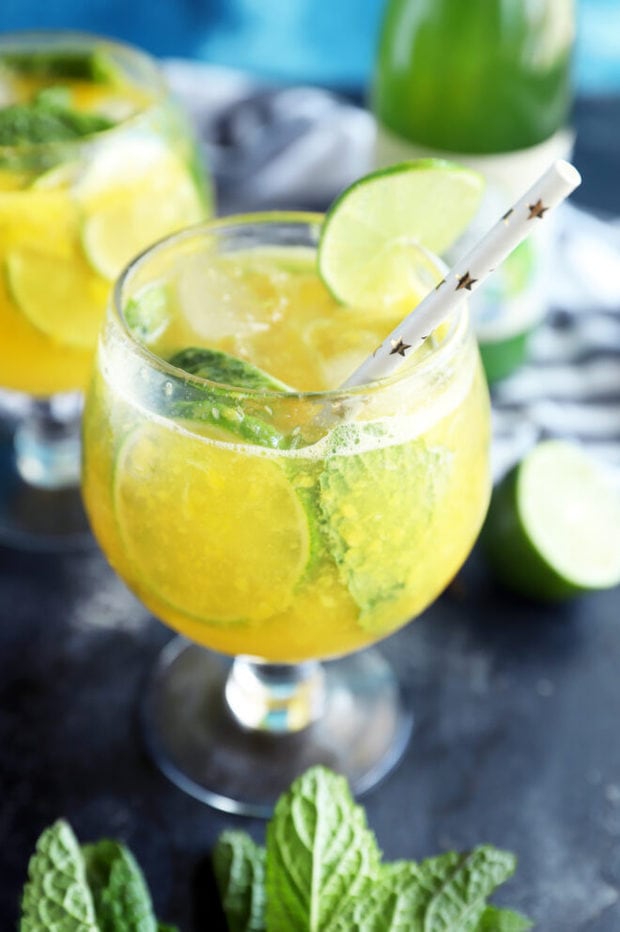 Being stuck at home has made me really start craving a cocktail in the afternoon… Of course, since we aren't technically on vacation with this stay-at-home order, drinking in the afternoon quickly leads to abandoning work.
So, in order to stay on track, I am all about making mocktails. Getting the flavors of my favorite cocktails without the booze is super satisfying and helps me feel refreshed at the same time.
This mango mojito mocktail quickly became a favorite of mine as soon as I tested it.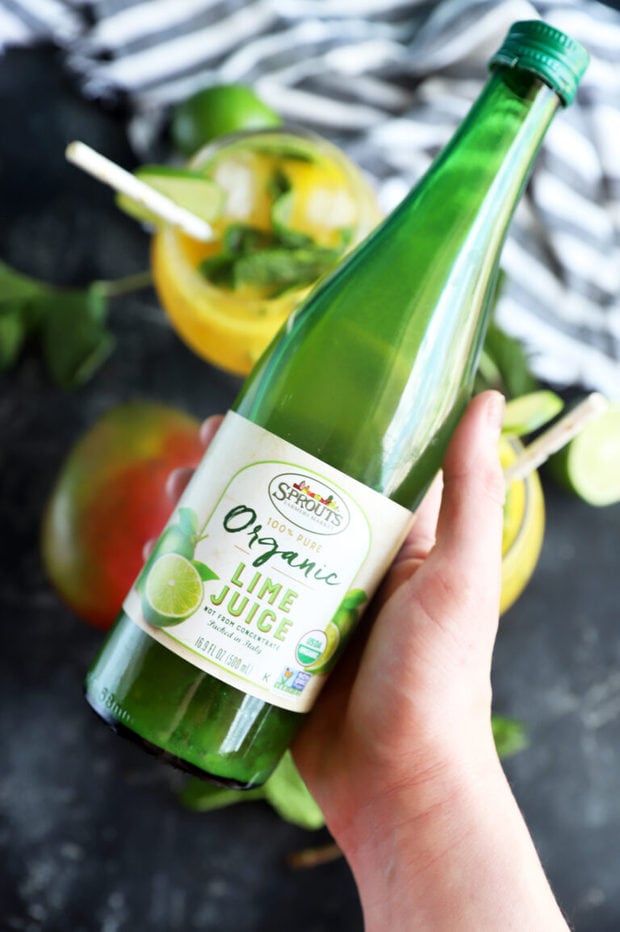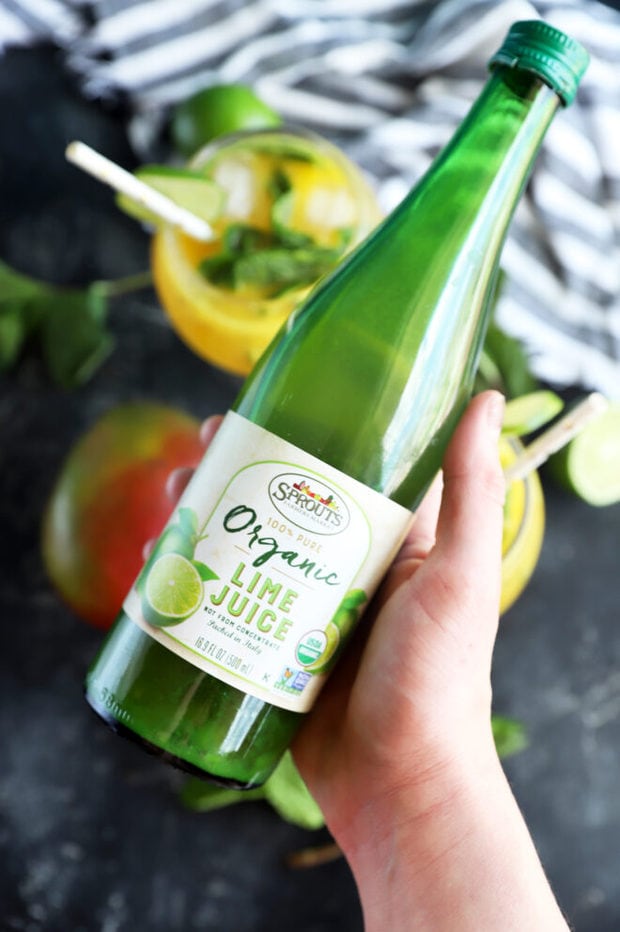 The key to the flavor? Fresh produce. I have been shopping at Sprouts Farmers Market throughout these weird times that we are in, and without fail, I am finding everything that I need. I know that can't be guaranteed everywhere, but the farm-fresh product at Sprouts Farmers Market is outstanding in flavor, price, and simply the fact that I can easily get my hands on what I want.
You can get mango to use in the recipe, as well as fresh limes for garnish. I personally like to use Sprouts organic lime juice for it, because it's easier than juicing limes and the flavor is just as fresh.
In addition, if for some reason you can't get fresh mango at your local Sprouts Farmers Market, they have plenty of frozen fruit that can be used for this recipe. It's actually one of the few places I ever find frozen mango!
Not to mention, you can pick up a ton of better-for-you seltzers, spritzers, and drink mixes to make more mocktails to inspire your daily afternoon refreshment hour. A personal favorite of mine is their Italian soda over ice with a garnish of fresh berries. YUM.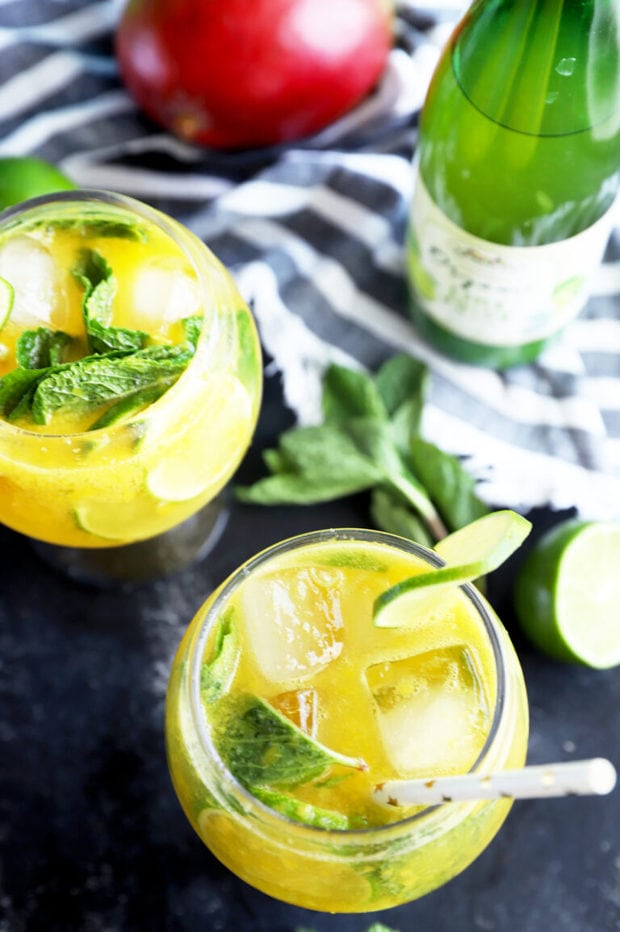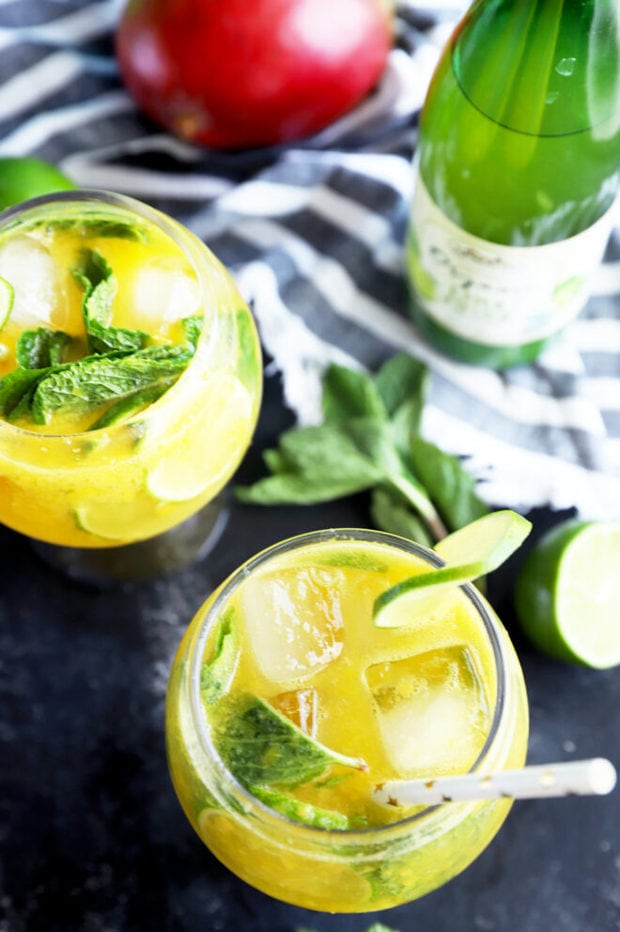 This Recipe's Must-Haves
Thankfully, this recipe is super simple so there isn't a lot of equipment to worry about! You'll need a blender to blender up the mango for the cocktail.
You will also need a chef's knife and cutting board to slice up the fresh limes.
Finally, you will need a muddler to muddle together the fresh mint and lime.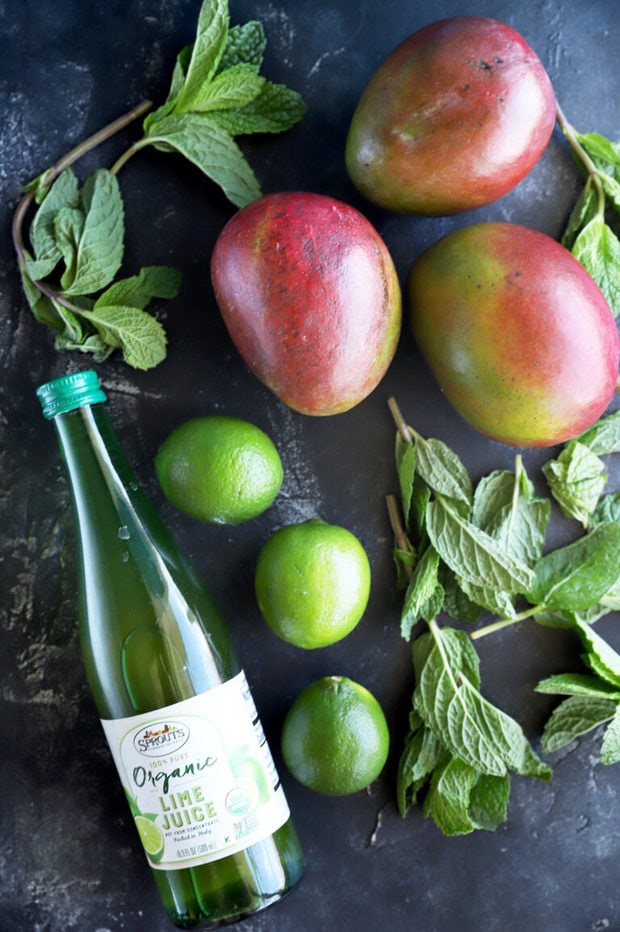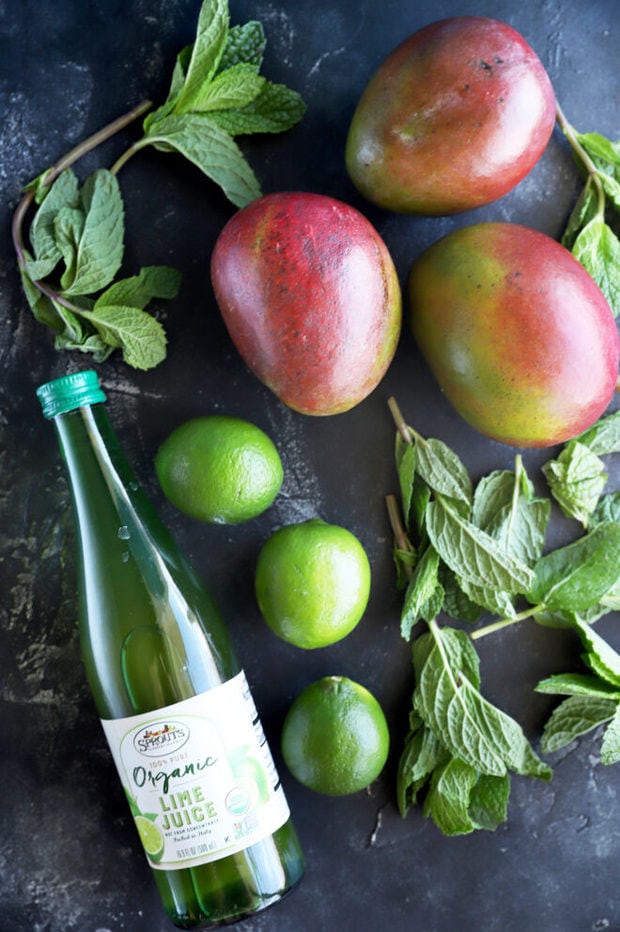 Let's make a Mango Mojito Mocktail!
Puree Mango
Add the chunks of fresh mango (or frozen and thawed if you need) to a blender and blend until smooth. Set aside.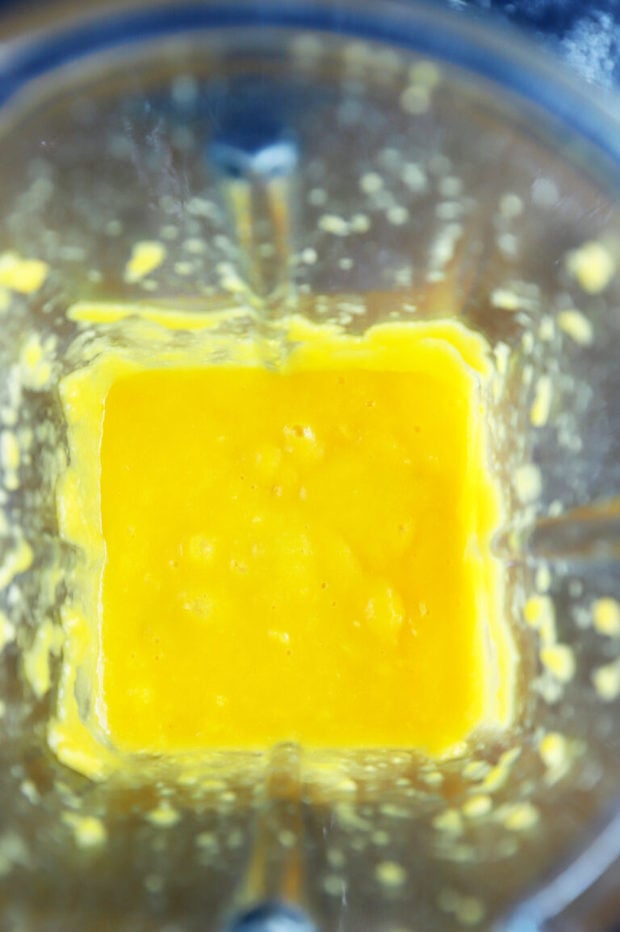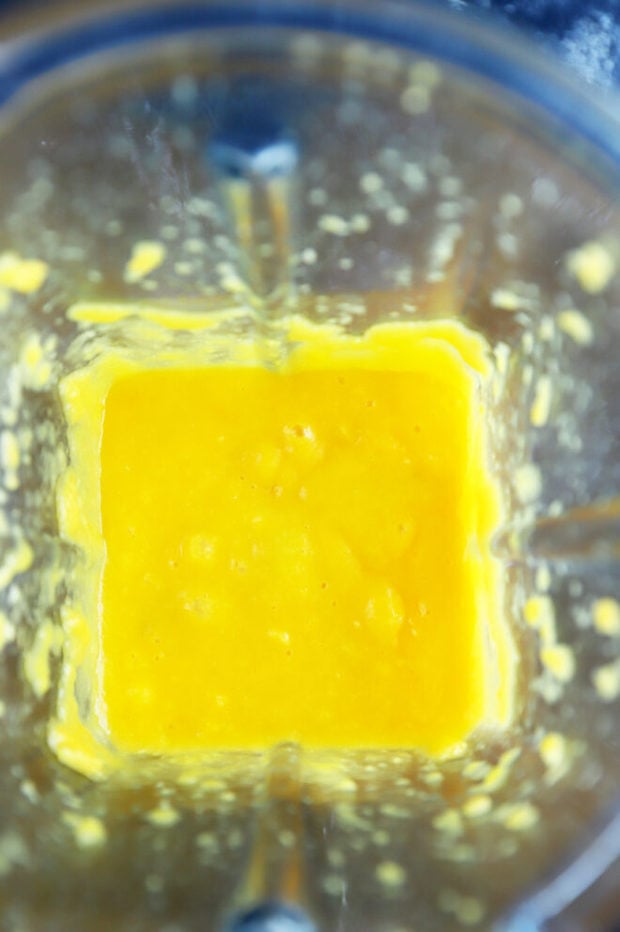 Muddle
Now muddle the lime wheels, mint leaves, lime juice, and simple syrup in the glasses you plan to use. Don't muddle too much, just about 10 seconds. If you smash the mint too much, it releases a bitter flavor.
Assemble
Top the muddled fruit with mango puree and then fill the glass with ice. Finish with club soda and give it all a stir to combine. I like to garnish my mocktail with a lime wheel!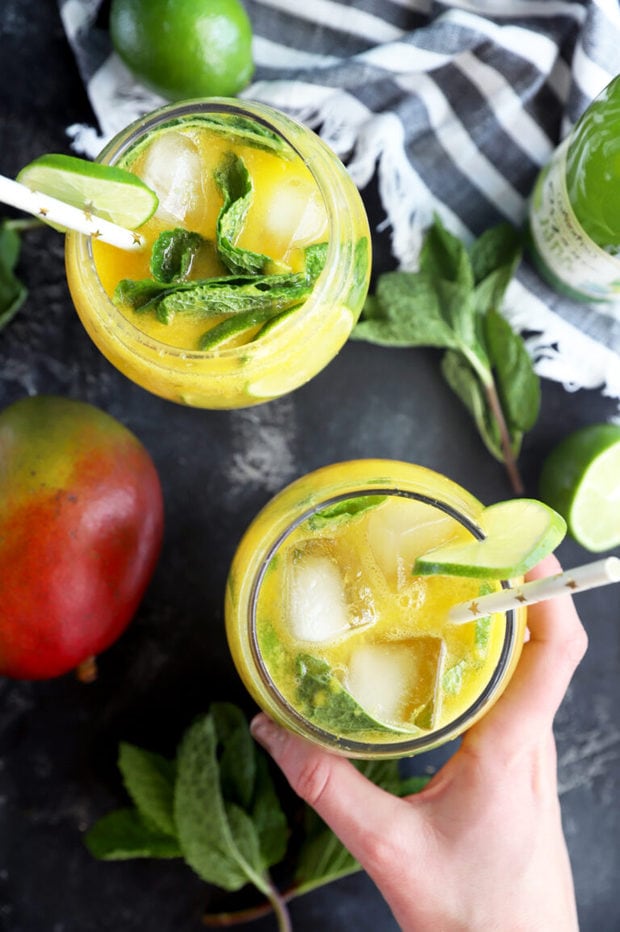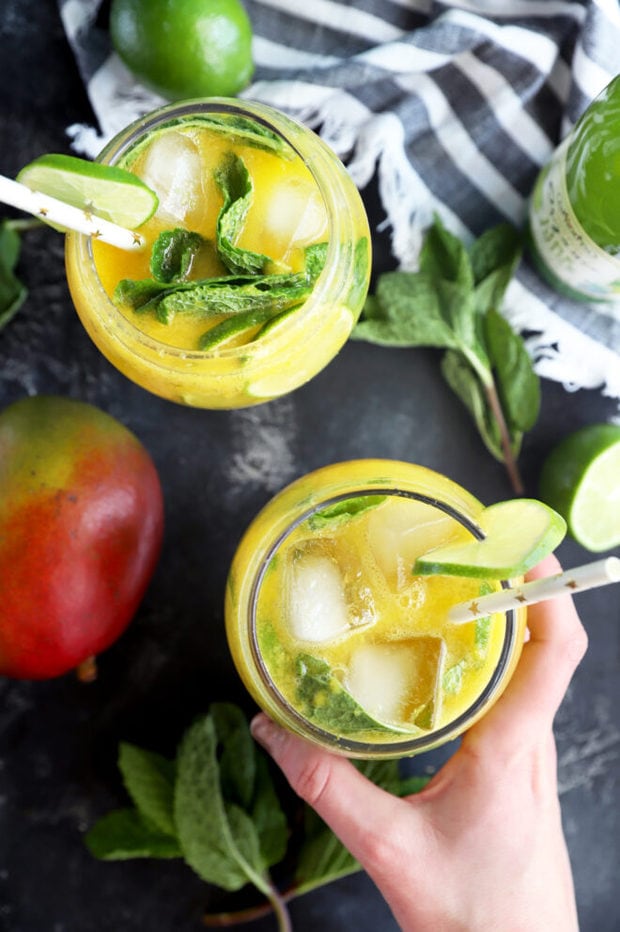 Can I use frozen mango?
Yes you can! If you plan to do so, be sure to thaw and drain the mango before putting it in the blender to puree.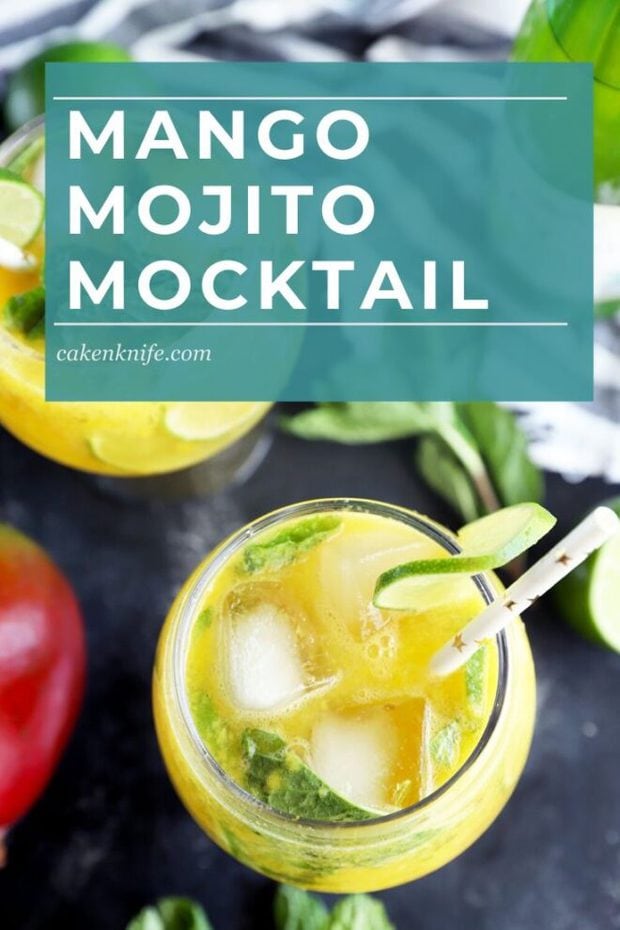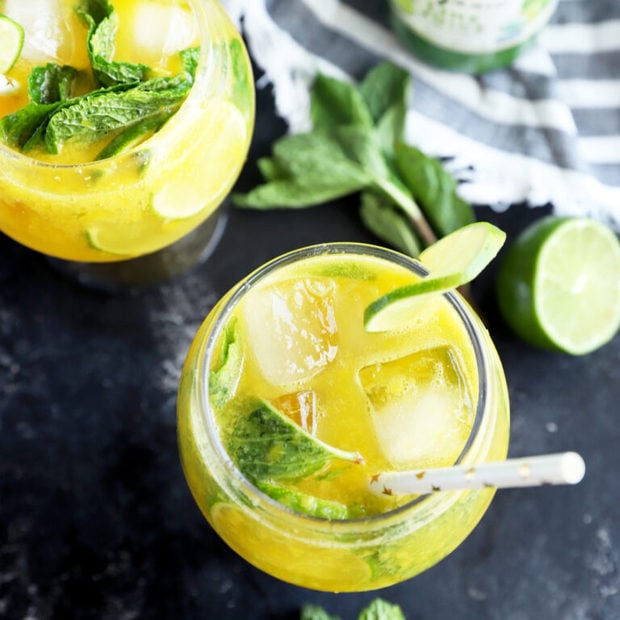 Mango Mojito Mocktail
Refreshing and fruity, this is the ideal non-boozy summer sipper!
Ingredients
1 cup fresh, peeled mango chunks (about 1 mango)
1 lime, sliced
12 mint leaves
1 oz Sprouts Organic lime juice
2 oz simple syrup
Club soda
Ice
Garnish: mint sprig, lime wheel
Instructions
Puree fresh mango until smooth in a blender.
In a cocktail glass, muddle together half of the lime slices, 6 mint leaves, 1/2 oz lime juice, and 1 oz simple syrup. Repeat with a second cocktail glass and remaining lime slices, mint, lime juice, and simple syrup.
Add half of the mango puree to each glass.
Fill each glass with ice and top with club soda. Stir and serve.

Recommended Products
As an Amazon Associate and member of other affiliate programs, I earn from qualifying purchases.