Please note this post contains affiliate links.
The Perfect Margarita is just that… it's perfect. It's a recipe that took me a few years to finally get around to making, and I can't believe it took me SO long. You'll never guess the secret ingredient I add!
Once upon a time, I was just a girl working in corporate marketing for a big industrial real estate company. Among all the chaos and craziness of that job, I happened to be on a team of insanely talented folks. It just so happens to be one of those folks that inspired me to make this margarita for you all. The perfect margarita… with a special ingredient you'll NEVER guess.
Ok so it might have taken me a couple of years to finally get around to it, but here it is, alright?!
It was my boss's boss (Larry) who turned me onto the secret ingredient in this margarita. Now, I bet you can't guess what it is…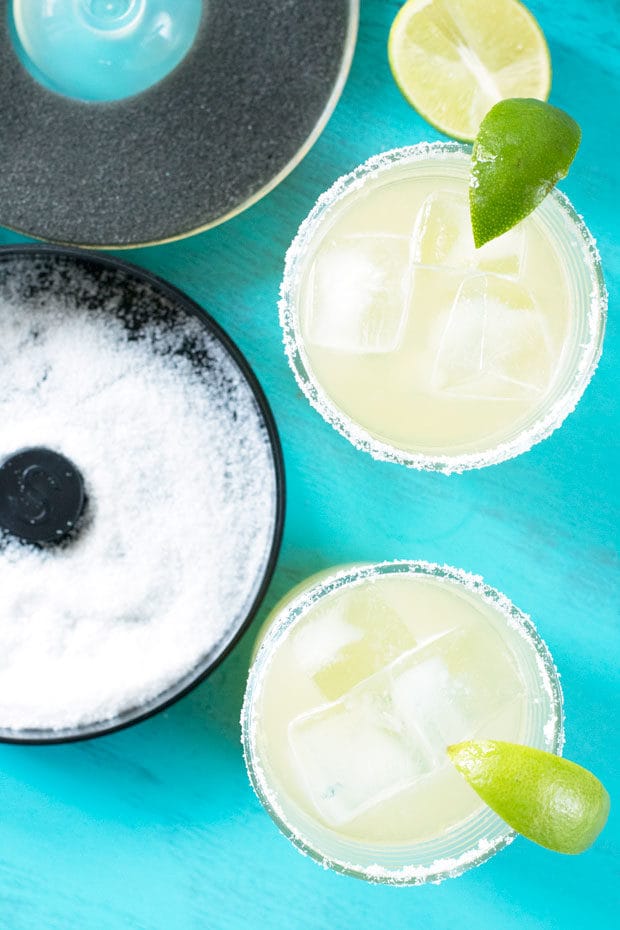 Go on, GUESS.
Nothing? No guesses?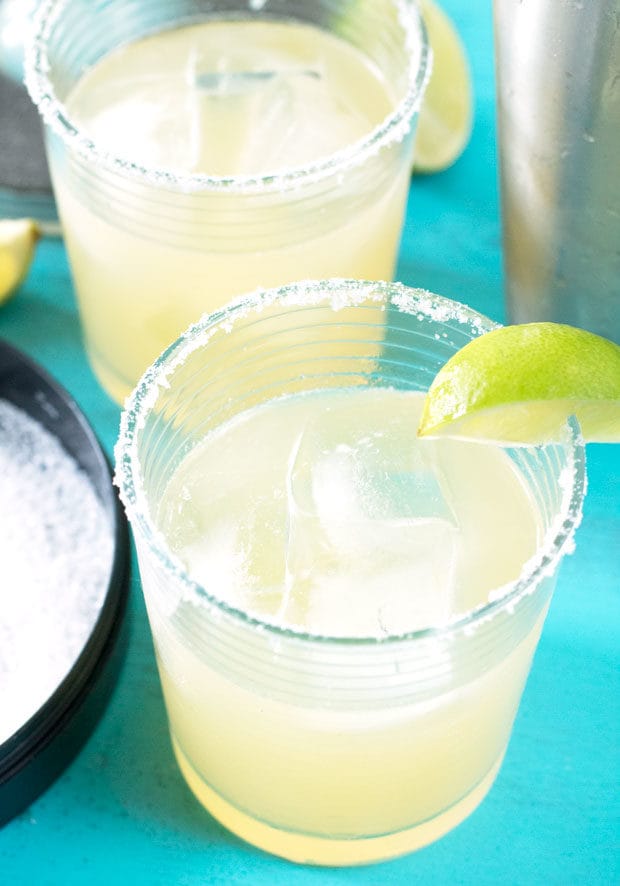 It's…. apple juice.
Oh yea, you read that correctly. Apple juice.
Don't run away! Please! It's not as insane as it sounds!
When Larry told me his secret ingredient was apple juice, I looked at him like "hey, I'm onto you mister. You can't fool me" (he happened to have a knack for sarcasm and I never could quite tell when he was joking or when he was sincerely pissed). Then I watched, in horror, as he added apple juice to a giant pitcher of margaritas. Seconds later, everyone else was lining up for them saying they were the one thing they always looked forward to at Larry's house.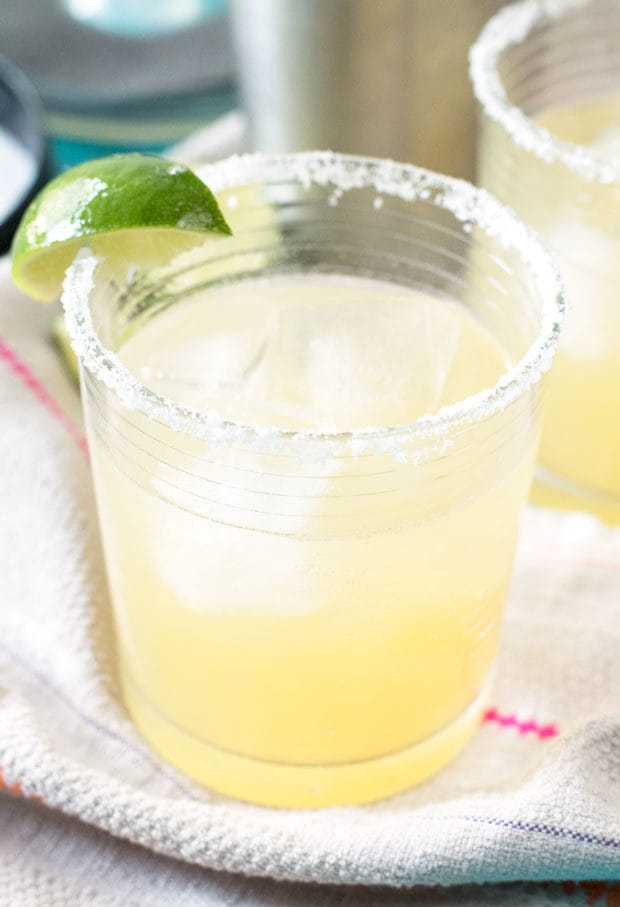 All that was going through my head was, ok, I gotta try this. These people are nuts.
Then I took a sip. Holy CRAP, that drink was good. I guzzled down more than a few that day (so professional, I know), and I haven't had a margarita that's beat it since.
The surprising thing? This margarita is not super sweet. It's perfectly balanced, with just the right amount of acid, sweetness and tequila. It'll knock you on your butt before you know it, but you'll keep going back for more because it tastes so damn good.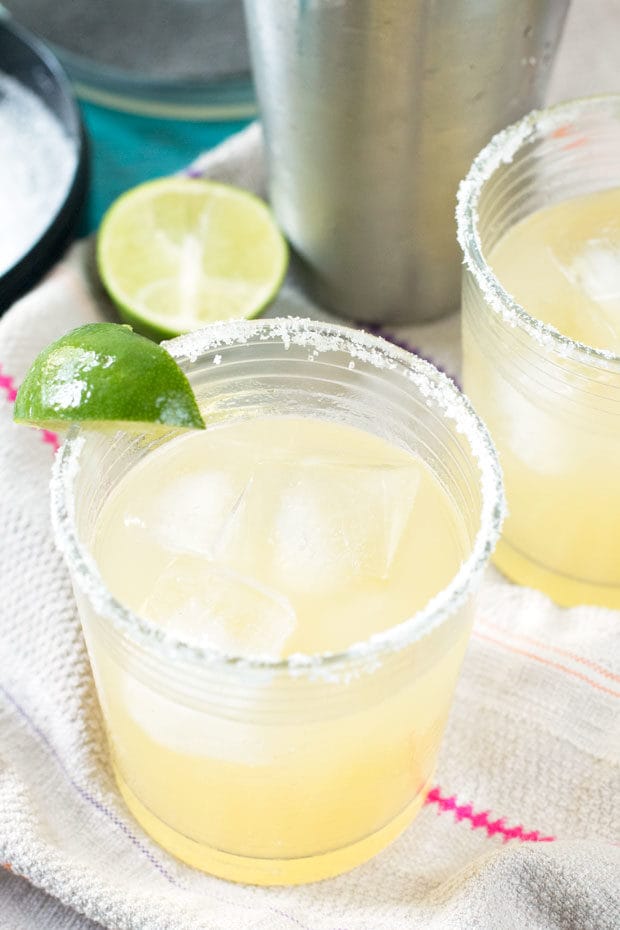 All I can say is, thank you Larry for turning me onto the apple juice secret. You're a gentleman and a scholar in my book, forever.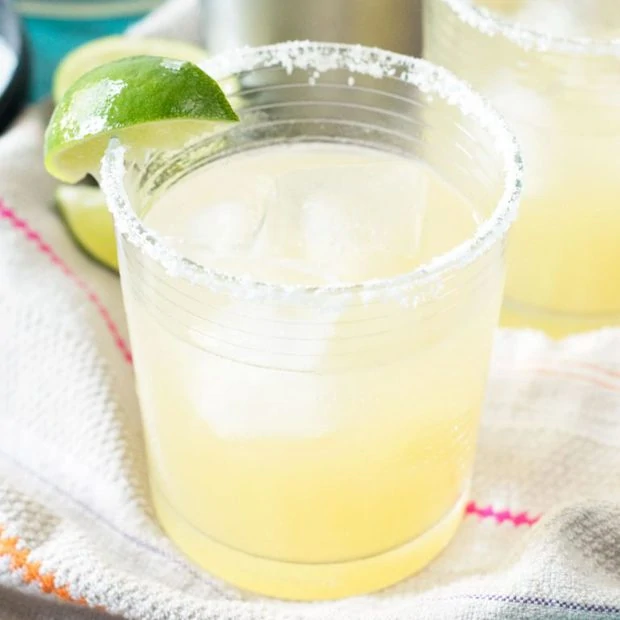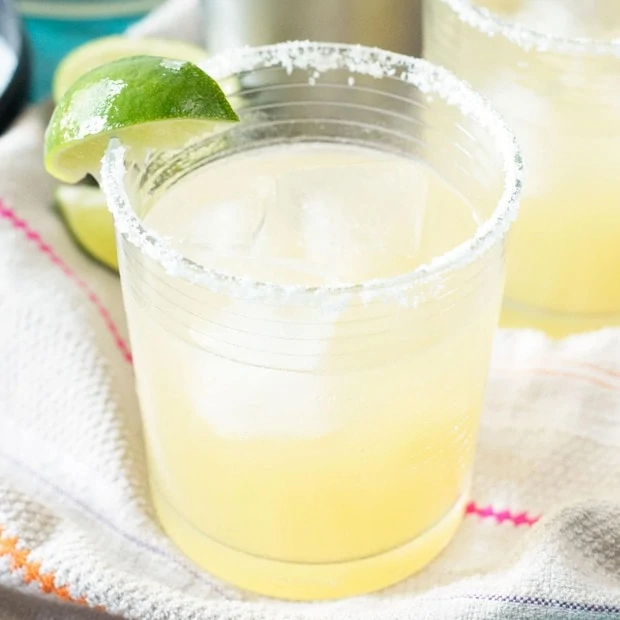 The Perfect Margarita
My margarita has a secret ingredient... apple juice! It might sound insane but trust me, it's AMAZING.
Ingredients
2 oz silver tequila
1 oz orange juice
1.5 oz lime juice
1 oz apple juice
1 oz agave
Garnish: salt, lime wedges
Instructions
Rim a cocktail glass with salt. Set aside.
Fill a shaker with ice. Add tequila, orange juice, lime juice, apple juice and agave. Shake well.
Fill cocktail glass with ice.
Strain margarita into glass.
Serve with a lime wedge.