Banana bread is undoubtedly my favorite breakfast food.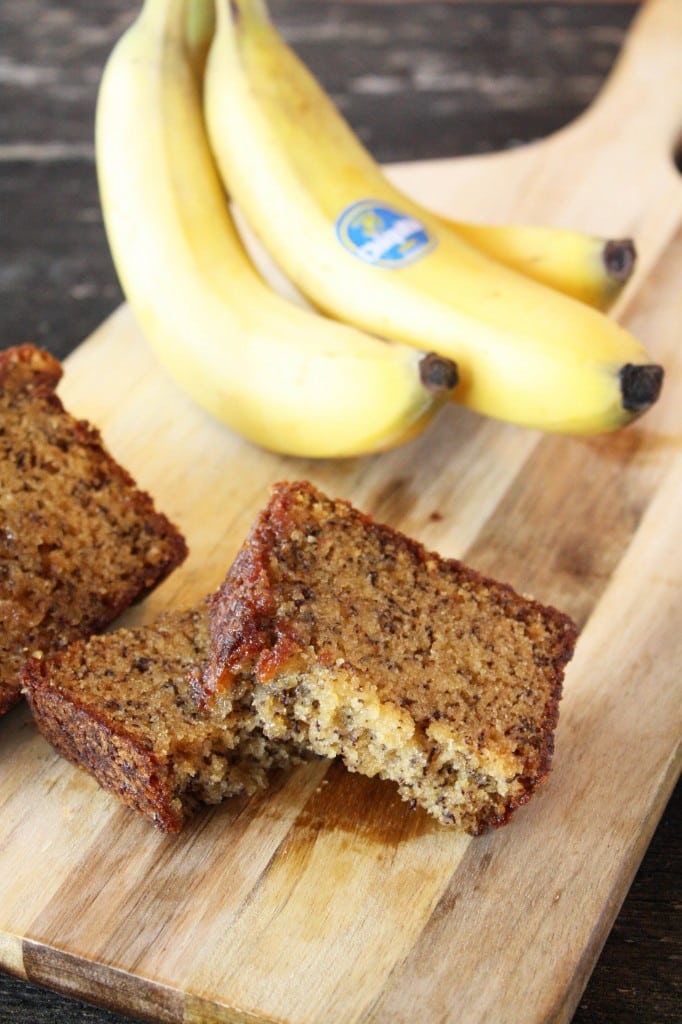 You know, aside from doughnuts and cinnamon rolls and Reese's Puffs cereal… But I digress.
It all started back in high school when I started going off campus to Starbucks on my off periods. My friend and I would walk all the way there just to get a slice of banana bread and a caramel frappuccino during second period.
Those were the days…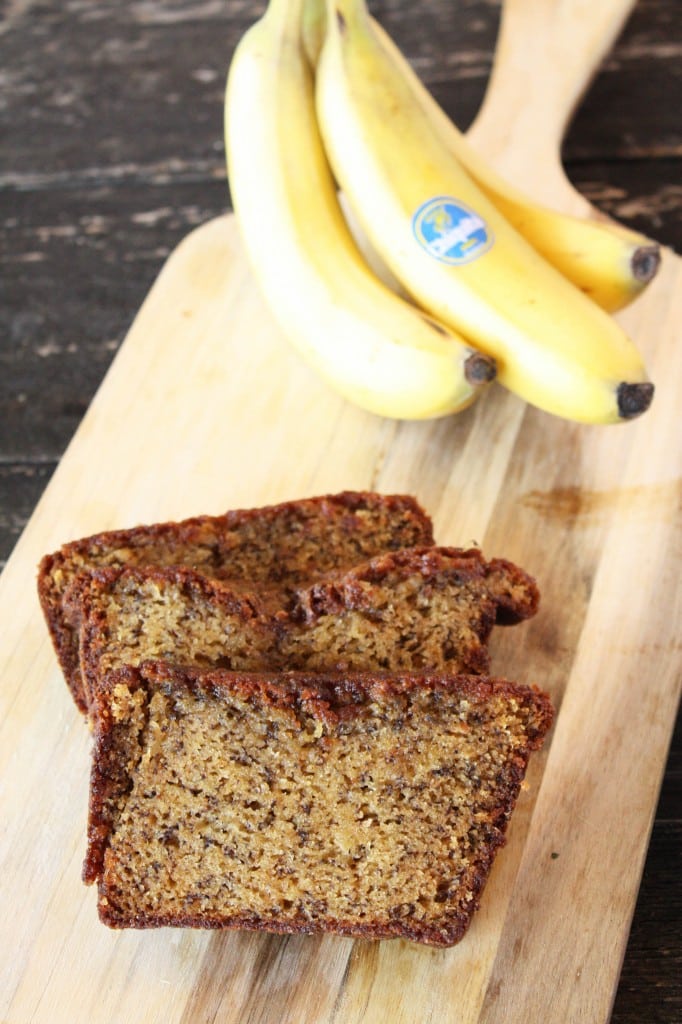 Of course, once I stopped drinking sugar filled caffeinated beverages on a regular basis, I also stopped having an excuse to go to Starbucks for a slice of banana bread.
This banana bread blows that Starbucks banana bread right out of the water though.
It's is so moist (in an amazing gluttonous way) and topped with a maple bourbon glaze that seeps into the bread the longer it sits. It's essentially a gorgeous mash up of the top food groups – bread, booze, sugar, and fruit.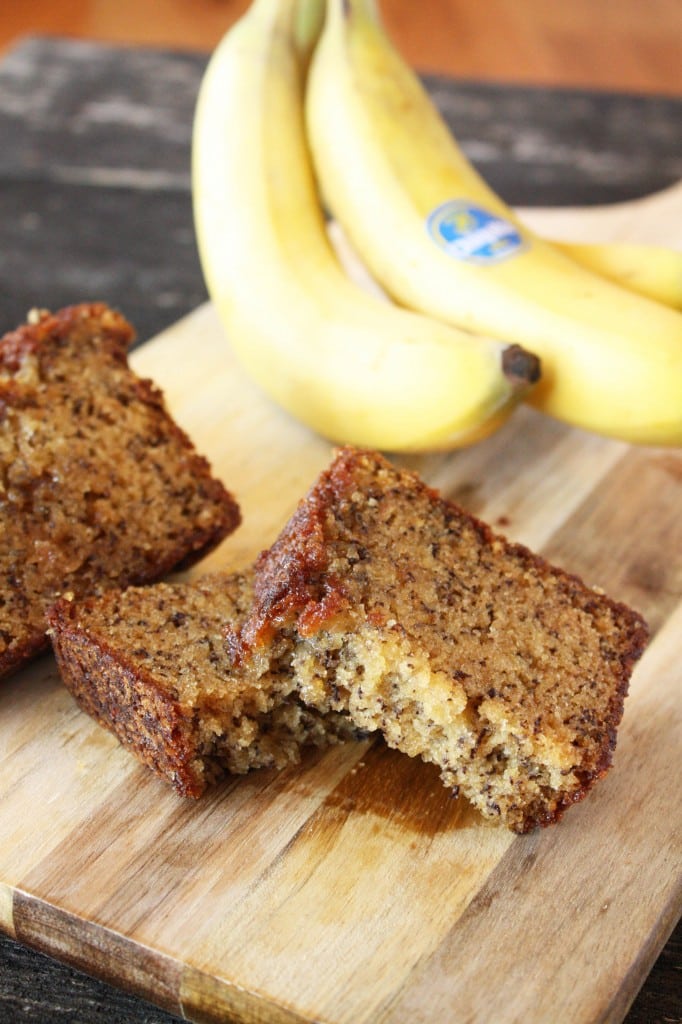 Can you think of a better way to start your day?
I'll give you a hint, the answer is NO.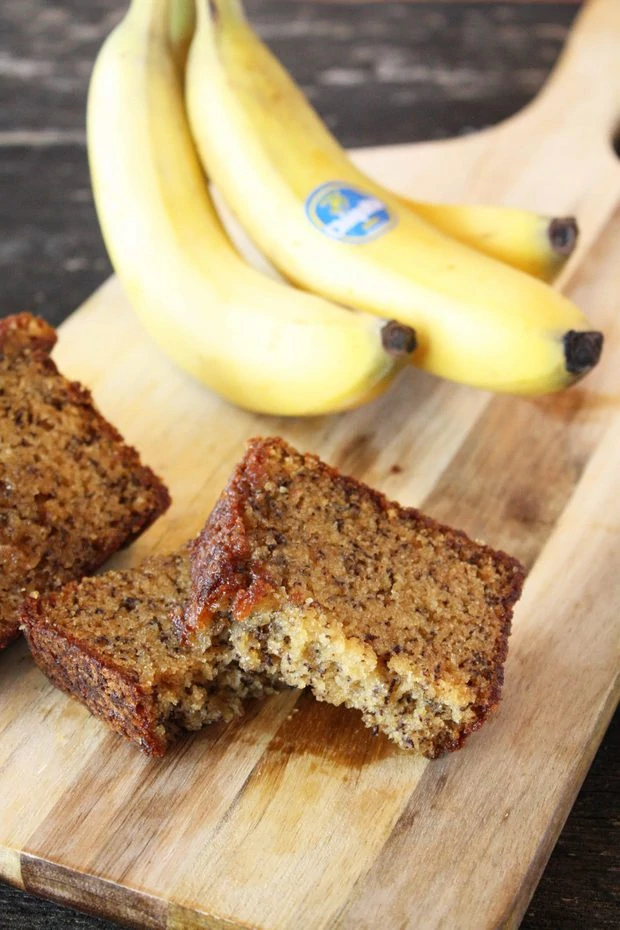 Banana Bread with Maple Bourbon Glaze
Cook Time:
1 hour
10 minutes
Additional Time:
5 minutes
Total Time:
1 hour
30 minutes
Moist and fluffy banana bread topped with a boozy, sugary glaze - how else would you want to start your day?
Ingredients
Banana Bread
Nonstick vegetable oil spray
1 3/4 cup all-purpose flour
1 1/2 tsp baking soda
3/4 tsp kosher salt
3 large eggs
1 1/2 cups sugar
2 tsp cinnamon
1 tsp vanilla
1 cup mashed ripe bananas (about 2 large)
3/4 cup vegetable oil
Bourbon Glaze
1 tsp vanilla
1 1/2 Tbsp bourbon (you can add more if it's not strong enough)
2 Tbsp maple syrup
8 Tbsp powdered sugar
Instructions
Preheat oven to 350 degrees. Grease a standard loaf pan with nonstick spray.
In a medium bowl, whisk together flour, baking soda and salt.
In a large bowl, whisk together eggs, sugar, cinnamon, vanilla, mashed bananas and oil until just combined. Add the flour mixture into the banana mixture and stir to combine. Scrape batter into the prepared pan and even out the top.
Bake for 60 to 70 minutes, until a toothpick inserted in the center comes out clean. Cool on a wire rack for at least 5 to 10 minutes. Run a knife along the inside of the pan to release the loaf. Turn out onto the rack and cool completely.
For the glaze, combine all ingredients in a small bowl and whisk until evenly combined. Pour glaze over baked bread loaf.